1. Soursop
This is soursop or Annona muricata from Annona genus. Incredibly sweet, full and slightly sourish, refreshing taste. It resembles the taste of pineapple, strawberry and apple, but having the soft and very very juicy banana-like texture. Definitely one of my favorites! Soursop juice and desserts are popular in Singapore, you can also but the whole piece for approximately 15SGD. I would recommend buying it per piece at fruits stands for 2-3 SGD and eating it right away* - fresh and cold!
*do not eat seeds, they are poisonous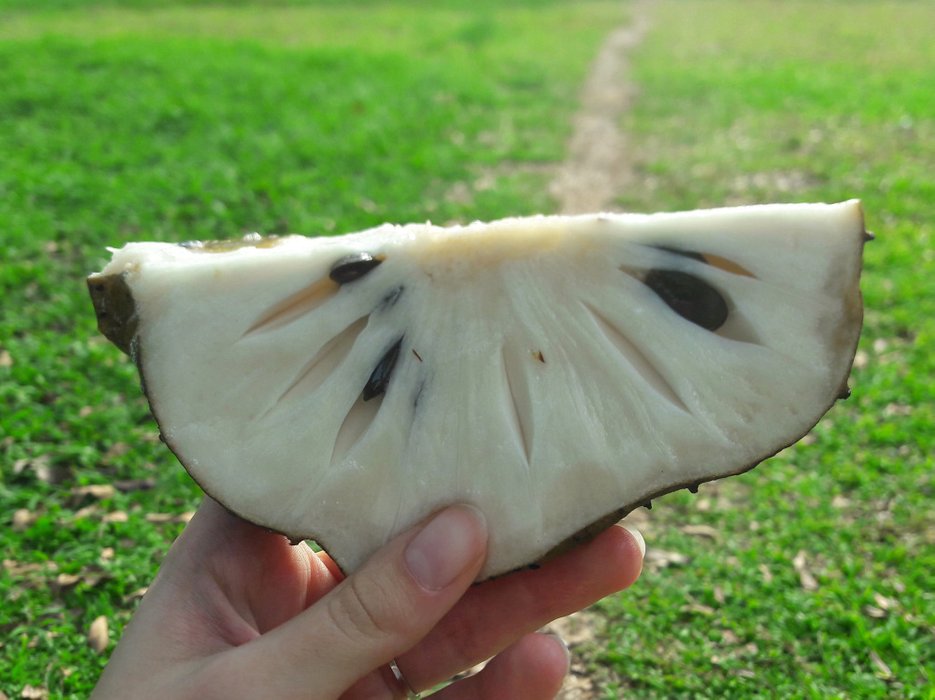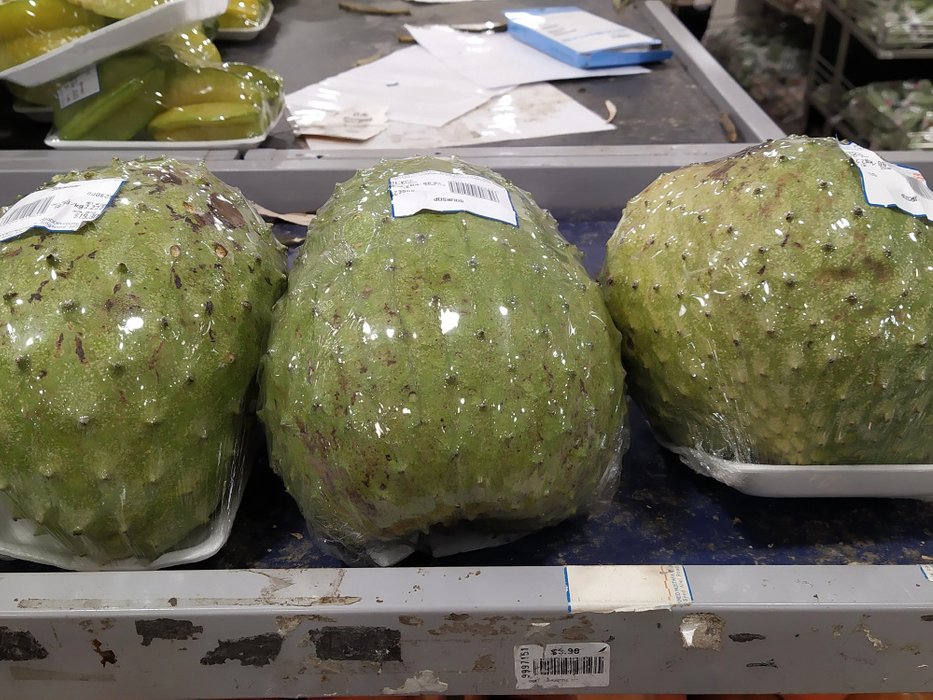 2. Dragonfruit
One of the fruits I could eat every single day. Dragonfruit is the coolest fruit of all - the plant it grows on is a cactus. When I tried it for the first time, it wasn't nothing special for me, but eventually I end up eating it almost every morning. It tastes like a bit tasteless kiwi and the structure is similar, yet it's very refreshing and healthy. Tastewise, there is no huge difference between white and red dragonfruit, except red one is sweeter.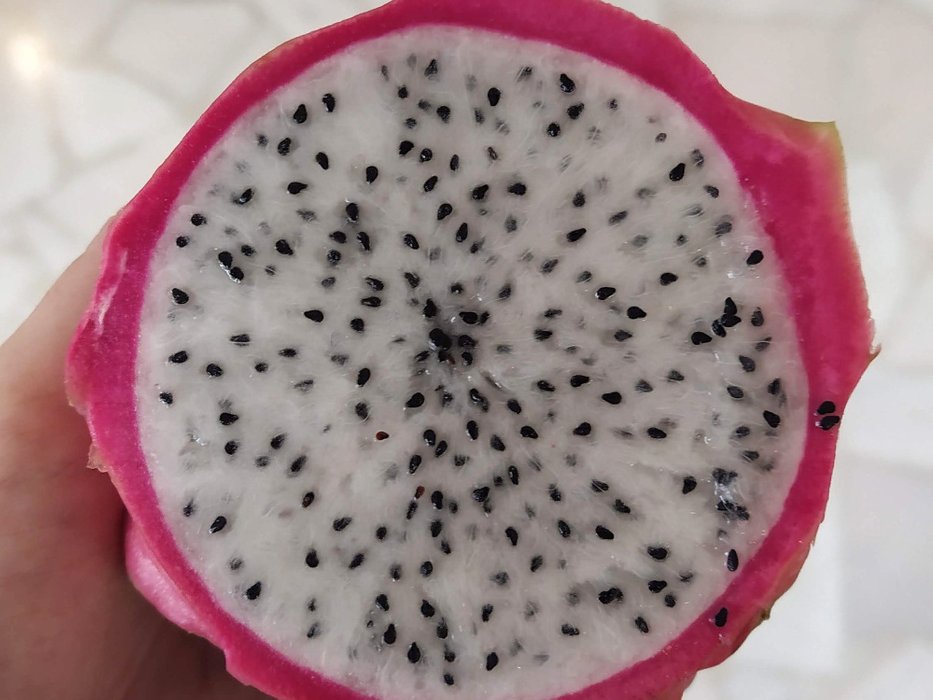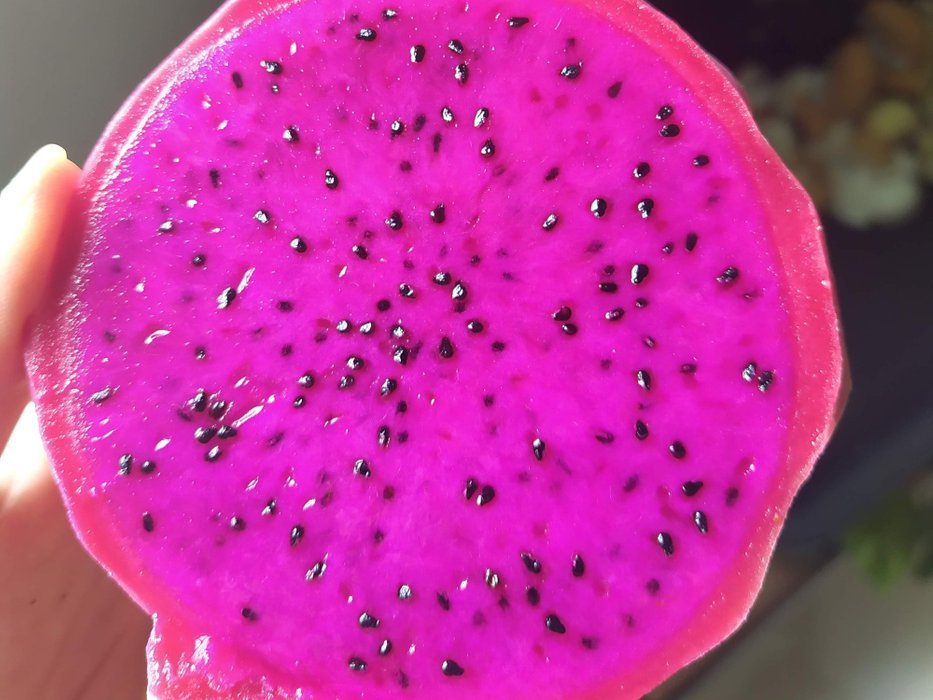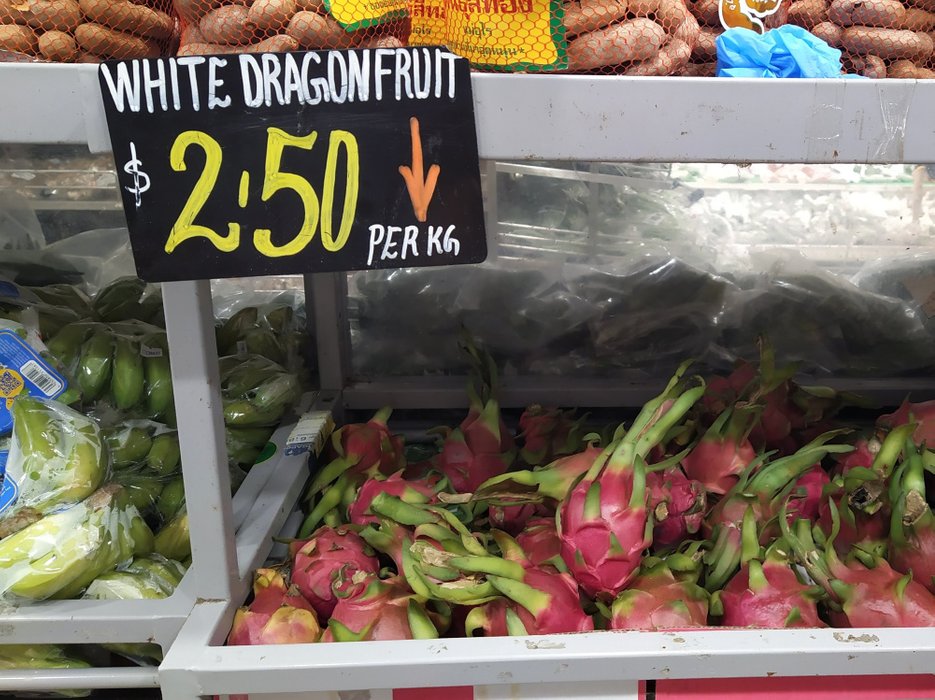 3. Mango
I've tried mangoes before, but they have never been so juicy and deliciously and sweet! In every store there will be at least three different species of mangoes (there are more that 400 species of mango in the world!). When in Singapore looking for mangoes - check out Indian Mustafa store, except many other things, they have variety of fresh mangoes.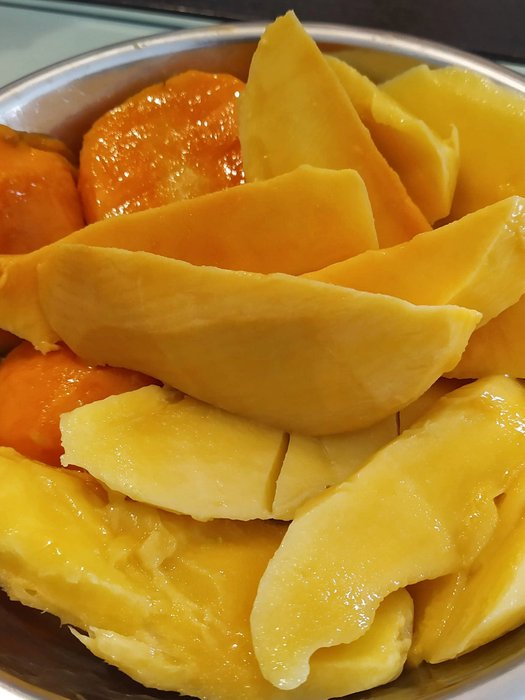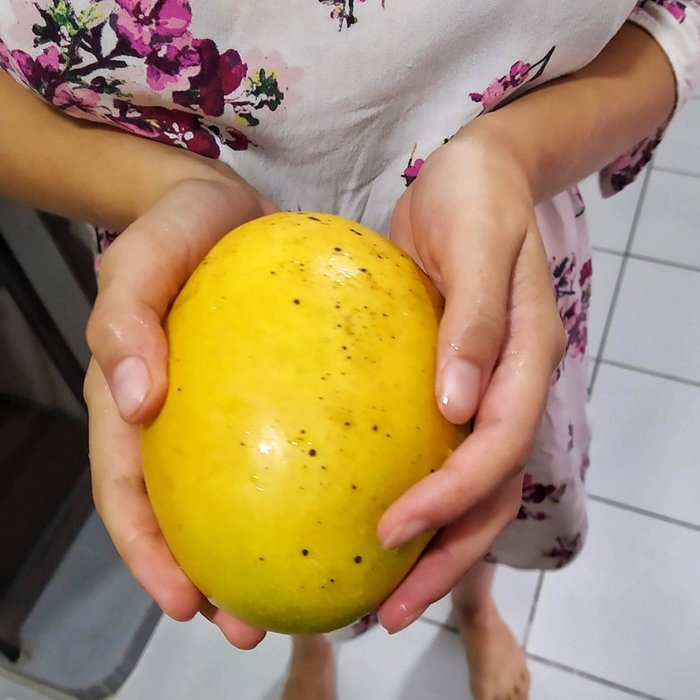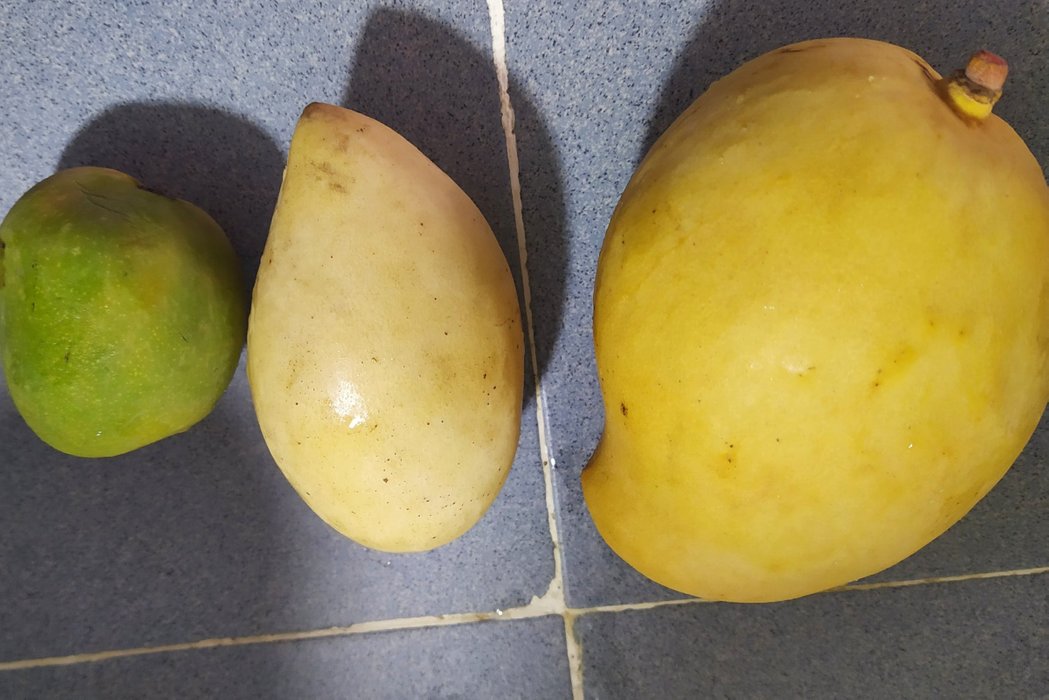 4. Durian
Of course, king of the fruits. Many people don't like it's smell, but I find it quite okay, smells like a very ripe fruit. Its taste is strong, sweet, rich, buttery and fulfilling. Peak season is in August and that's when their price is most affordable. Off-season, one piece (4-5kg) can cost up to 100SGD. The package of two seeds we bought in the middle of season was 5SGD.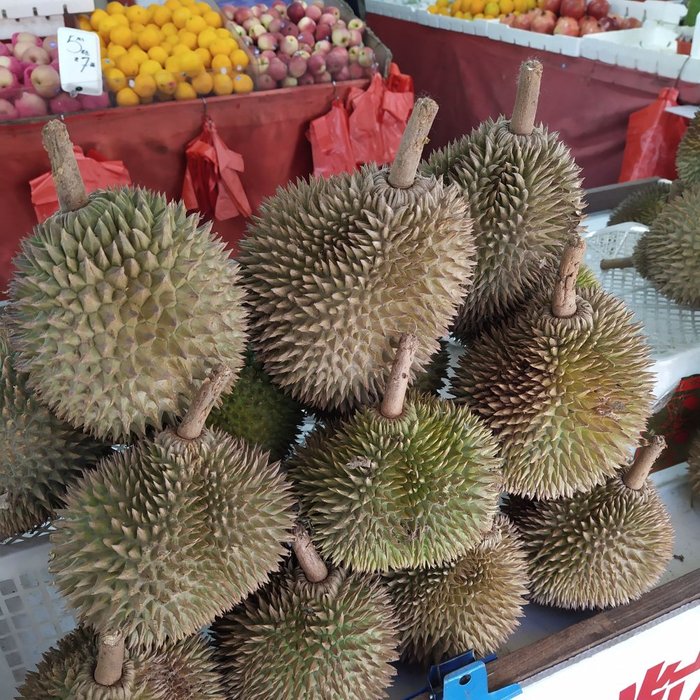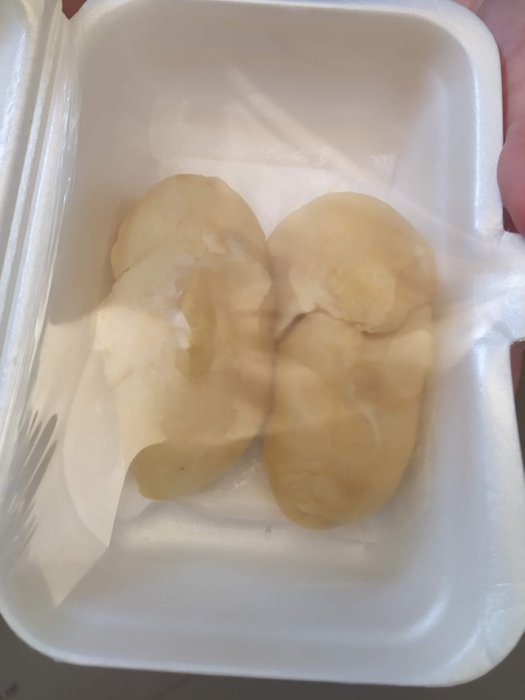 5. Mangosteen 
Last but not least - mangosteen! Special, sweet and refreshing taste makes it the queen of the fruits. Inside a hard shell, there are 4 to 8 gentle, white and juicy flesh pulp segments. Once you start eating it, you can't stop.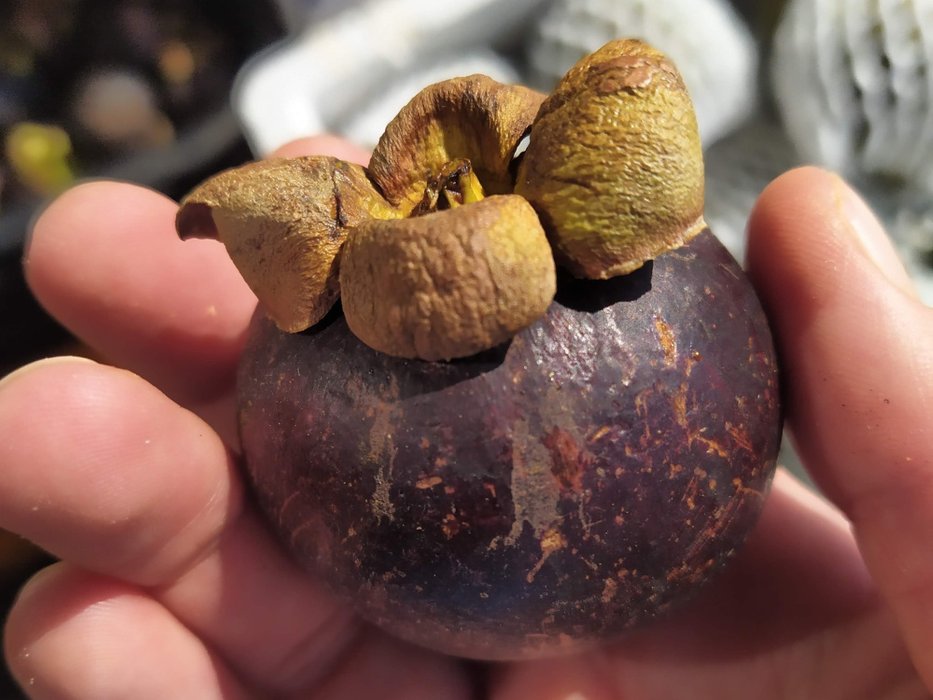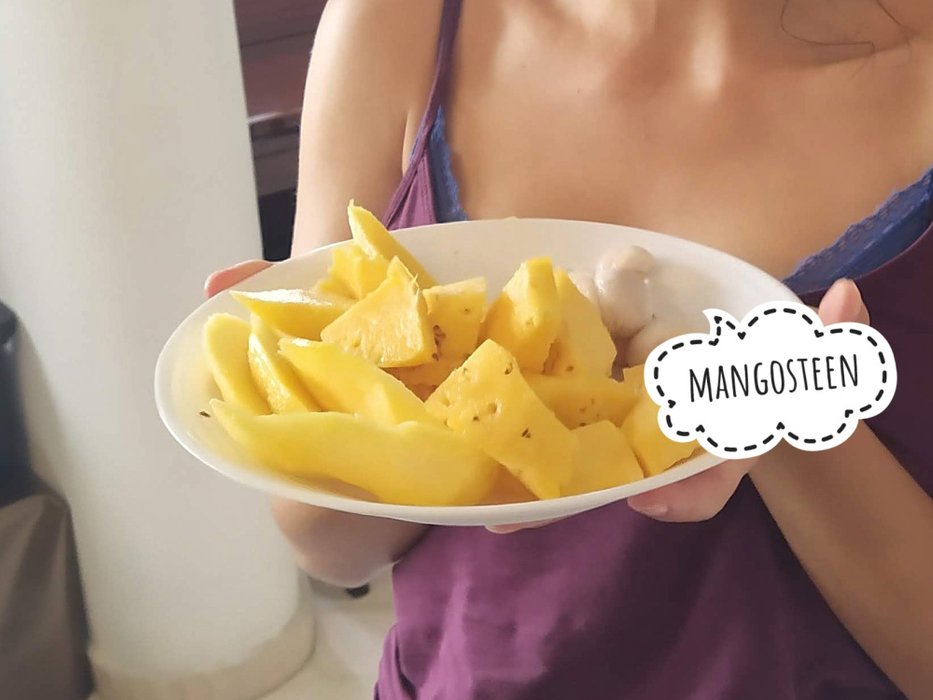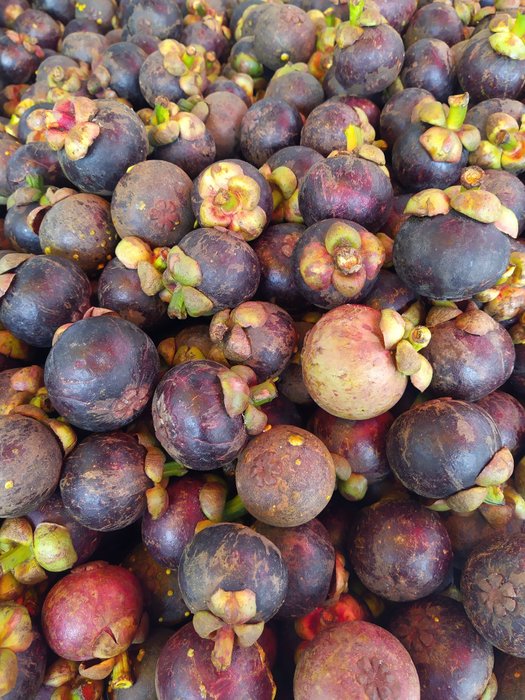 Where to buy fresh fruits? Wetmarkets are the perfect place to buy variety of tasty fruits.