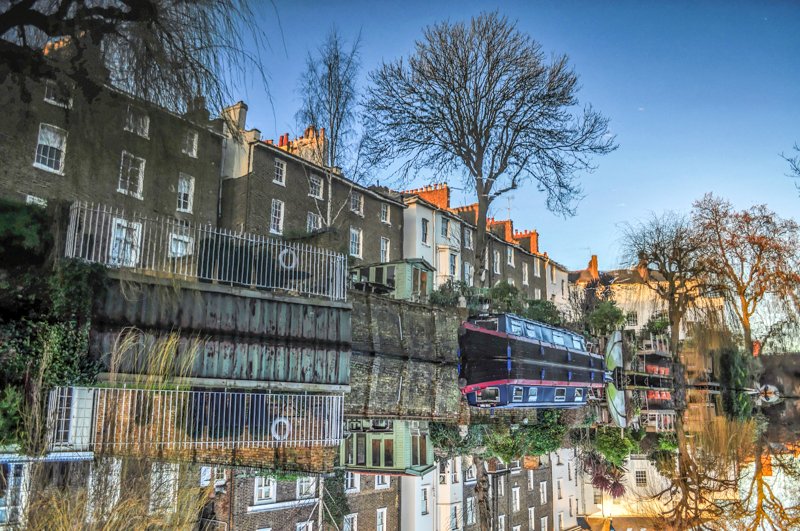 It is possible to travel around England by very slow transport. A network of man-made canals criss-cross Great Britain. Canals link up with rivers for a popular lifestyle of leisurely floating from place to place for a holiday. Or just live in a narrow boat.
Many people pay mooring fees to live on these boats, including in London. Prime berths are in Little Venice, St Johns Wood and the East End docklands for those who work at Canary Wharf.
For a visitor to London, a way to escape the tourist traps and see how the locals live is to walk along these reflective, still waterways. Using the network as an urban optional route to get around by foot.
My favourite walks with my camera include:
Regents Canal
Starting at the Paddington Basin behind Paddington Station and St Marys Hospital. Walk to Little Venice island turnabout and continue up the right canal branch. This area is where the rich showbiz people live. One Boxing Day when I did this walk I saw George Michael taking the same stroll along the canal.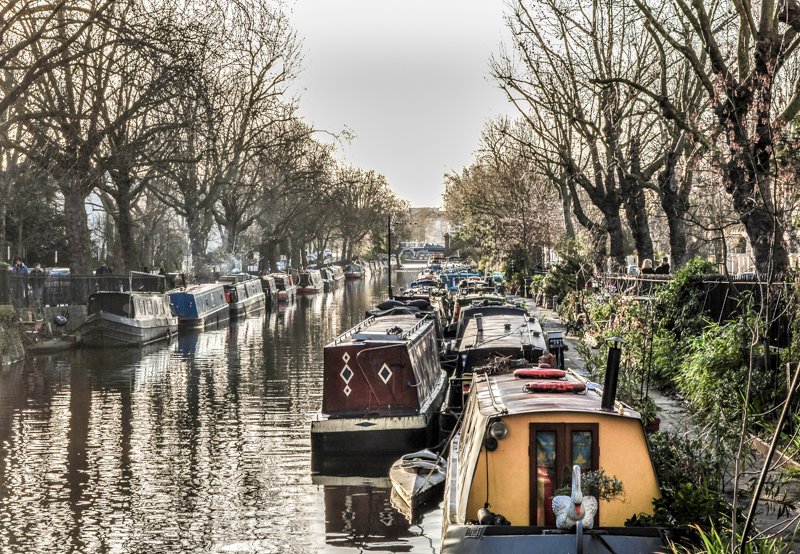 Looking down Regents Canal at Little Venice from Edgeware Road
Cross over Edgeware Road and admire the mansions when crossing at the lights before continuing along the canal through the posh suburb of St Johns Wood. If you get off at Park Road 'Lords' cricket ground is around the corner.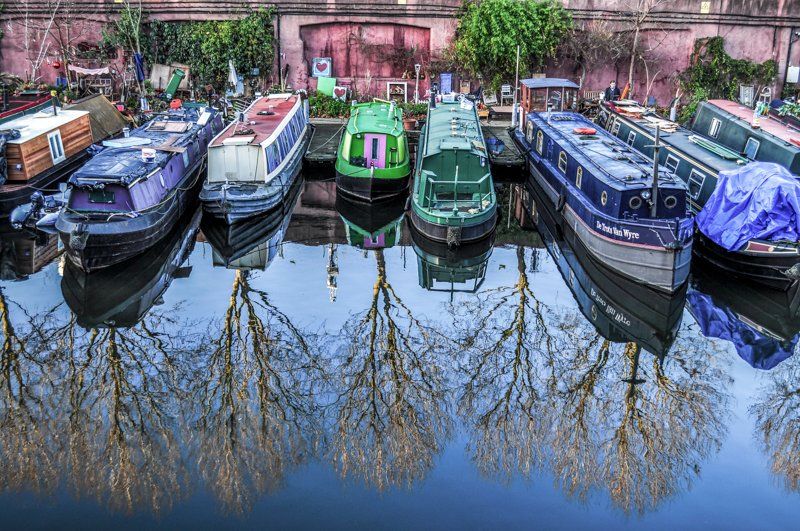 Living in Marylebone, London on a narrow boat
Passing the London Central Mosque tower, there are backyard views of white mansions designed by John Nash backing onto the canal from Regents Park.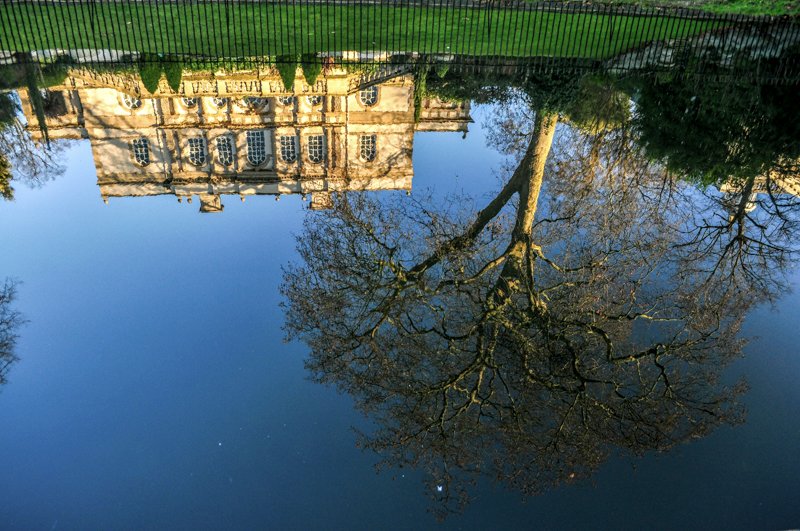 The water was so still the mansion reflections were almost a perfect mirror
Soon you may here sounds of monkeys and animals depending on the time of day coming from the London Zoo. The Snowden Aviary juts out over the canal into Primrose Hill park on the left. This is a popular section of the canal and can get busy with other walkers on weekends.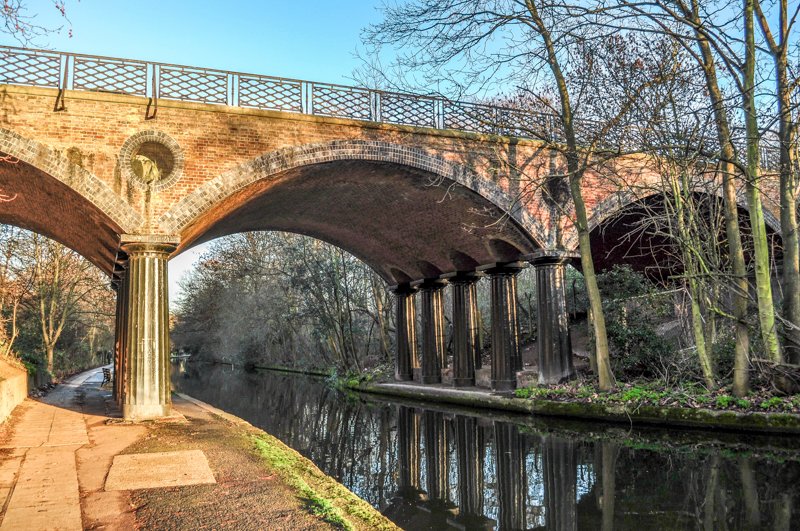 Nearing London Zoo it is deserted on a Winters day
Following the canal left at the floating Feng Shang Princess restaurant, you are 20 minute stroll from Camden Markets. An excellent place to end the three mile walk.
Grand Union Canal
Also starting from Paddington Basin, but this time go north-west under the lattice blue bridge at Little Venice.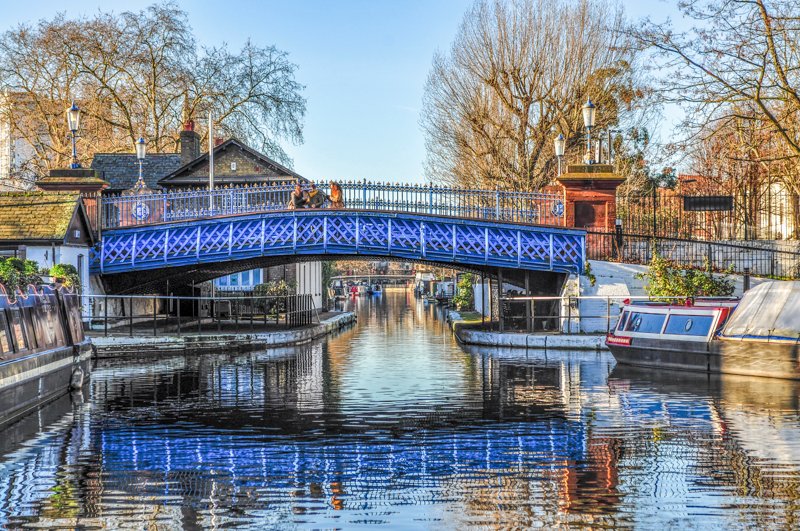 The blue or purple bridge at Little Venice. Go straight.
St Mary Magladene's Church comes up on the left and is a landmark of Paddington with its red brick needle spire. In 1873 it was opened for the local community slums residents. After WWII bombing, the slums were erased, taking away most of the parishioners. The decorative inside is worthy to stop and reflect upon. (Closed for renovations until July 2018).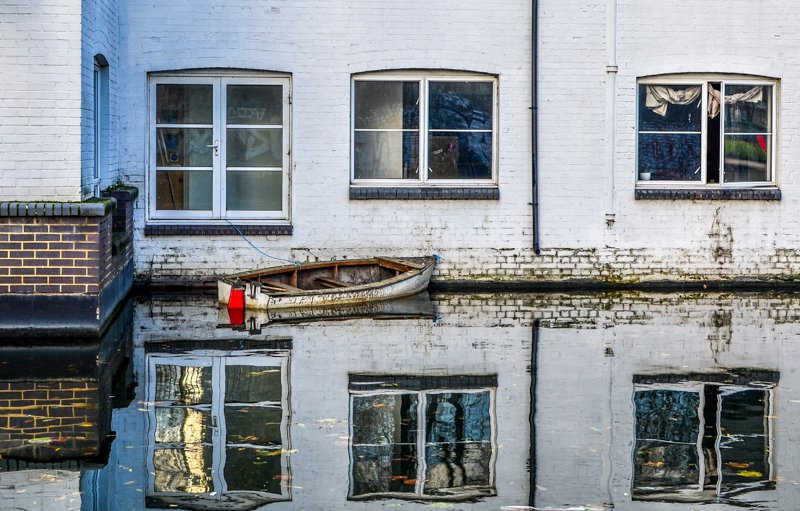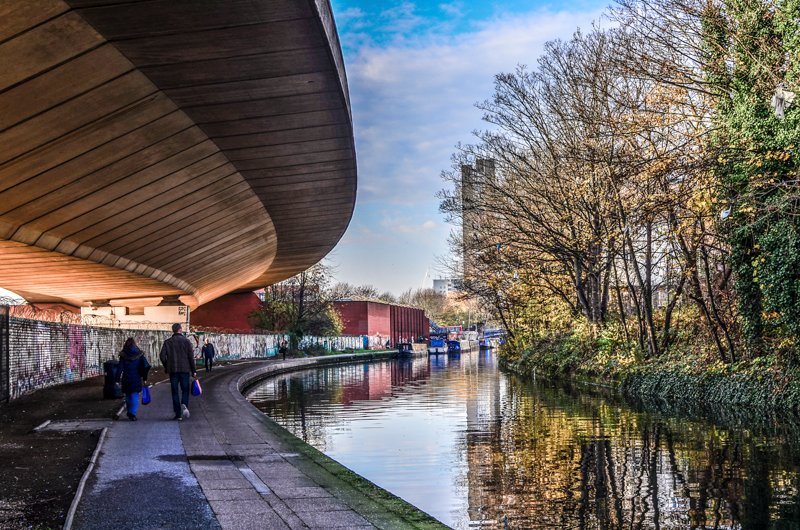 Walk under the graffitted belly of A40 Westway motorway and Trellick Tower will loom in sight. This 1970's Brutalist-style architecture has been referenced in many films and songs and is now a London iconic landmark.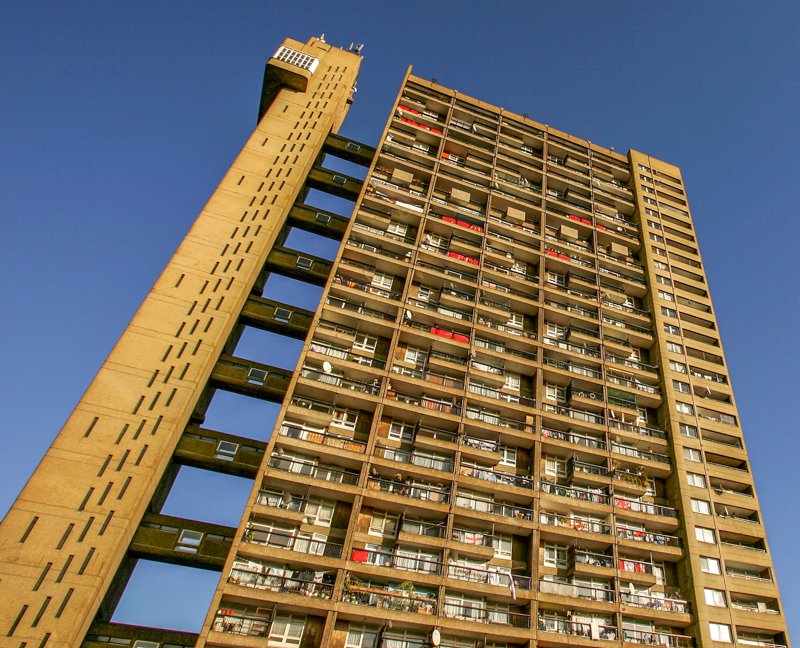 Harrow Road terraced abodes back onto the canal and make you wonder about possible flooding on the canal with windows raised slightly above the waterline.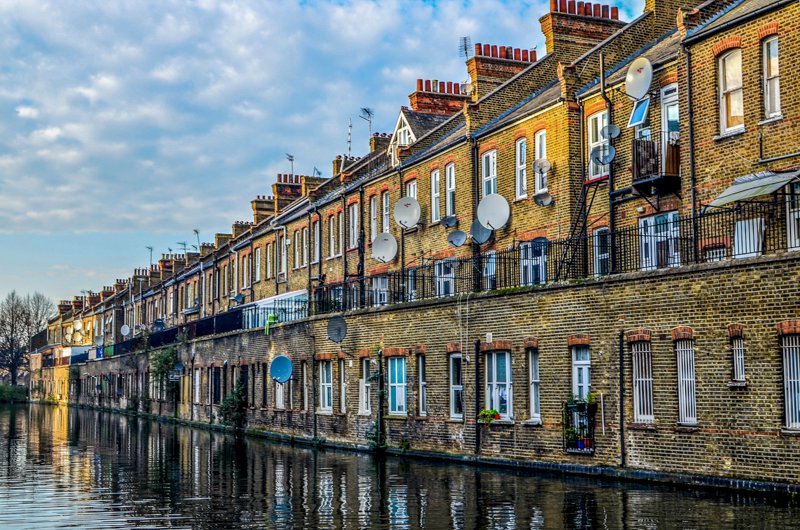 Go back onto the street madness at Ladbroke Grove bridge to visit one of the 'Victorian Magnificent Seven' - Kensal Green Cemetery.
To walk along this canal route takes approximately 40 minutes, if you don't stop along the two mile track.
Herford Union Canal
After visiting Queen Elizabeth Olympic Park in Stratford, walk over the canal bridge on Carpenters Road. Follow the canal a short way and take the right canal towards the city.
Stratford and the East End areas are becoming rejuvenated with modern apartment blocks, green spaces and swanky cafes.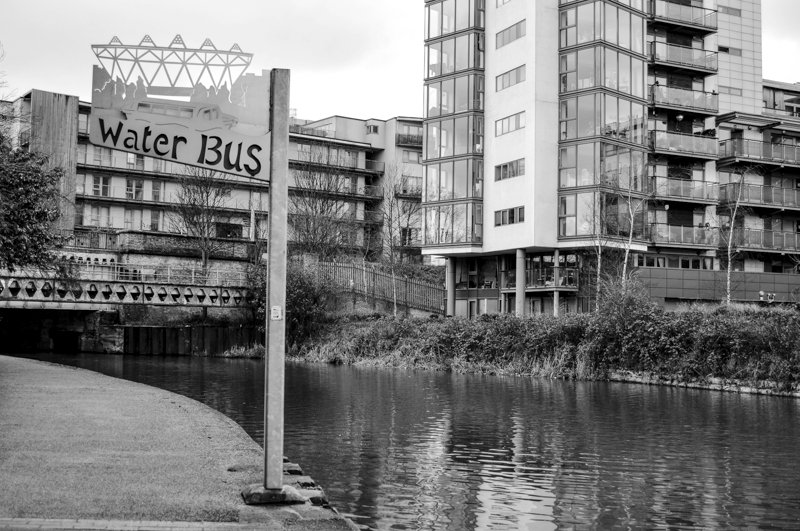 An old water bus taxi stop for the 2012 London Olympics
There are three canal locks from here to Victoria Park. If you are lucky and not in a hurry, you might catch a boat on the move and using the water lift.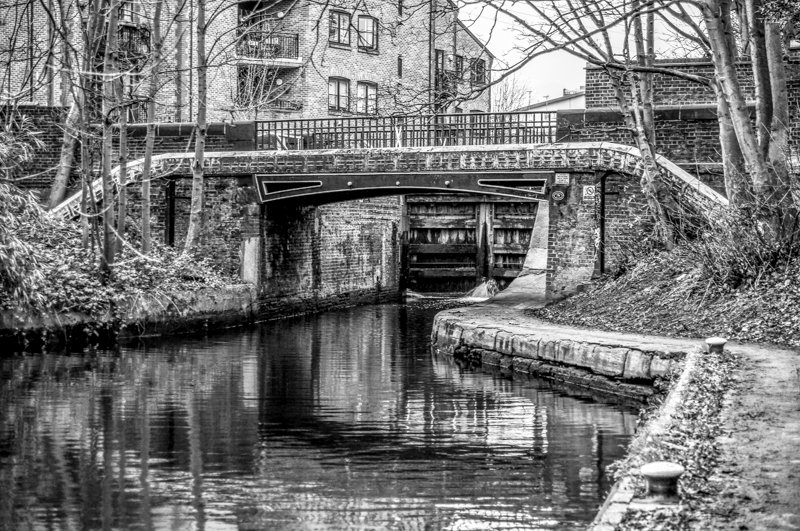 One of the canal lock doors behind the bridge
Turn right and pass or into Victoria Park.
At the T-junction walk up to Victoria Park, if you haven't already, and check out the lake with the pavilion and Chinese Pagoda. Rejoin the canal at Bonner Gate and continue around the corner to A107 Mare Street.
Four doors up from the pizza place is the alarming Viktor Wynd Museum of Curiosities inside the Last Tuesday Society. Here on display as you sip a cocktail or do an absinthe shot, you can muse over dodo bones, two-headed kittens, shrunken human heads and taxidermy. Along with a touch of art of course.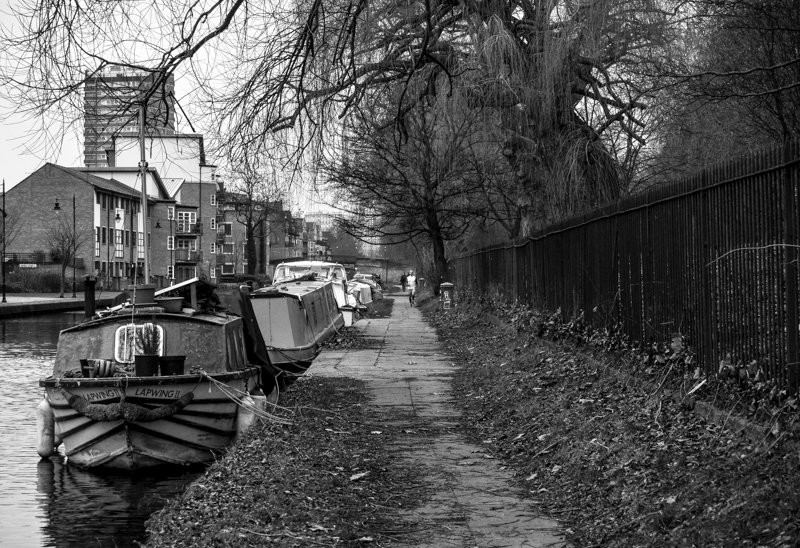 Victoria Park fence line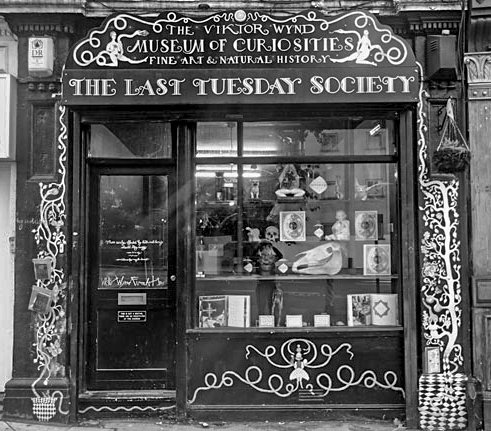 Inside is the museum and also alcohol
There are two options to go now. If you have had enough walking; nearby Cambridge Heath overground train will take you to wherever next. Or continue walking along the canal and tell me what is up there as I haven't ventured that far yet.
---
All photos taken by myself.