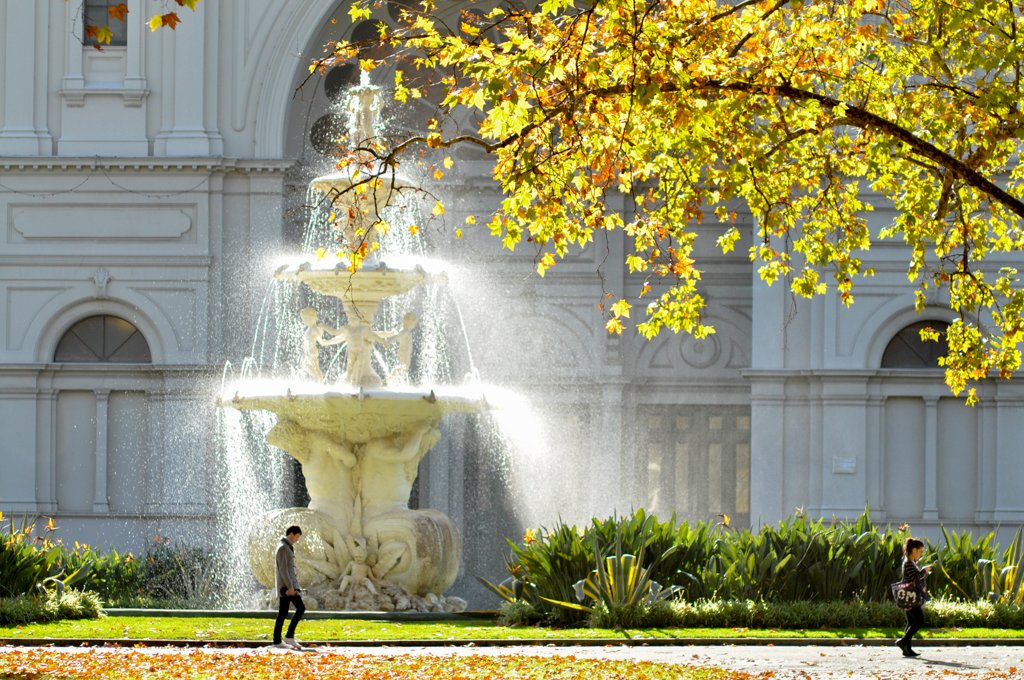 Melbourne is constantly voted as the "Most livable city in the world" yet it is also for the budget traveller a costly money pit.
There are many guides on how to save money in Melbourne, but I've noticed most of them mention the same ideas.
There is also much more to see than CBD street art or St Kilda.
As a native Melburnian, I have compiled unique and practical tips on keeping costs down for a short break or longer stay. Also the most interesting free or cheap attractions to visit.
1. Using Melbourne's public transport: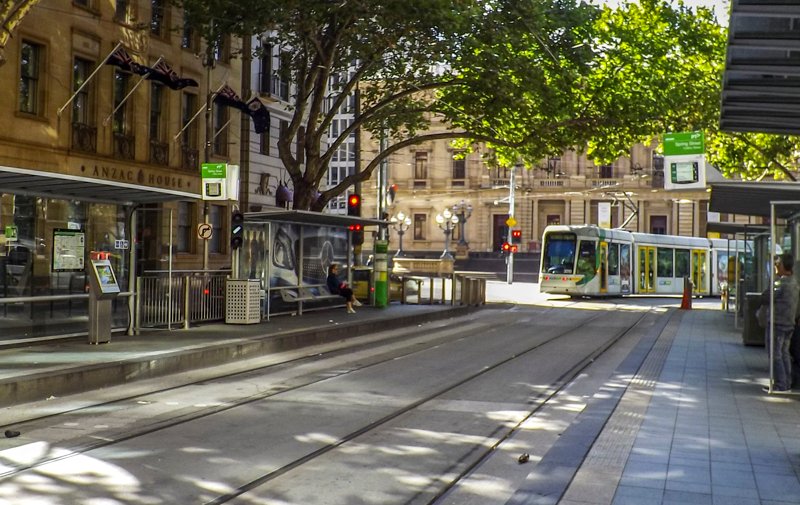 Tram stop at the "Paris end" of Collins Street.
To/from airport:
A Myki card is essential to get around on the public system. At the Skybus offices outside T1 or T3, purchase a Myki Explorer pack for $15 which includes $9 worth of travel and discounts on major attractions. When you leave Melbourne you can get a $6.00 refund on the Myki.
Opposite T4 catch Metro bus 901. Get off at Broadmeadows train station and catch a suburban train into the city. Swipe your Myki when getting on and off the bus and at train platforms.
Other tips:
Free travel if you touch your Myki on and off before 7:15am weekdays. After 6pm have until 3am for the 2 hour travel price.
Weekends & public holidays $6.00 capped all day travel within Zone 1 and 2.
Melbourne CBD trams are all free. Check out maps at tram stops to see the generous distance and many attractions within.
2. DAY TRIP for $6
Take the trip to Mt Dandenong lookout for $6.00 on weekends/public holidays or $8.60 weekday return. Go on a clear sunny day to take in the panorama of Melbourne's suburban sprawl. There is a garden maze, loads of wooden art statues and a cafe/restaurant.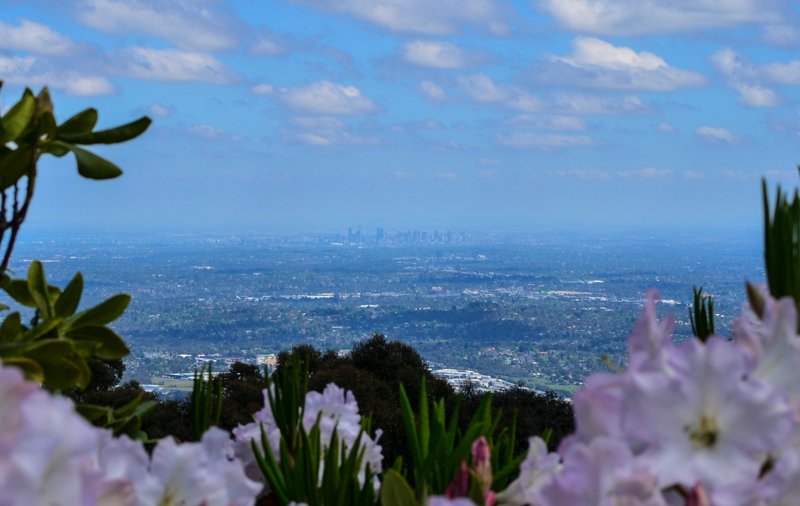 Catch Lilydale line train to Croydon from the city (50 minutes). Bus 688 to Upper Ferntree Gully and get off at Mt Dandenong Observation Road stop. (30 minutes). Also other stops along this bus route include William Ricketts Sanctuary & mountain village of Olinda.
You can get off get off bus 688 and catch the train back into town from Upper Ferntree Gully train station.
https://visitdandenongranges.com.au/
3. Night out with live music
The drinks are reasonably priced for Melbourne at the rock and roll Cherry Bar in AC/DC Lane off Flinders Lane (close to the Hyatt Hotel). The place to celebrity spot with live bands until 11:30pm when the DJ's take over. Many international touring acts are known to unwind after gigs here so you never know who you might see. Free Sunday blues is worth it from 2pm until late. Monday & Tuesday nights are also free entry.
4. Eat out
Lentil As Anything is a tasty vegetarian restaurant with no set menu price. Customers pay into a contribution box at the end of their meal what the meal was worth to them. These donations keep the restaurant running and it must be working. The first store was opened in St Kilda in 2000 and more outlets have sprung up including in Sydney. The slogan is "Food without boarders" as the employees are mostly volunteers with emphasis of giving opportunities to refugees or homeless to learn new work skills.
Abbotsford Convent off Johnston St (Collingwood area) My favourite for the setting and peacefulness.
St Kilda 41 Blessington St (off Acland St)
Footscray 233 Barkly Street (catch train 5 minutes from city)
Thornbury 562 High Street (Tram route 86 towards Bundoora)
5. Sleep cheaper
If you are staying for more than a few nights, check Gumtree website to find house or room shares from $100 a week. Search 'backpacker' or 'short term' under the real estate classifieds for the Melbourne region. There are many to choose from and better than living at a hostel.
If you have a vehicle then you must consider basing yourself out of the city as parking spaces are expensive and limited.
The only caravan park I would recommend is Crystal Brook Tourist Park situated in the wealthy outer north-east suburb of Templestowe. Powered site from approximately $40 per night. It is a beautiful part of Melbourne and 30 minute drive into Melbourne CBD.
6. See alternative places only locals know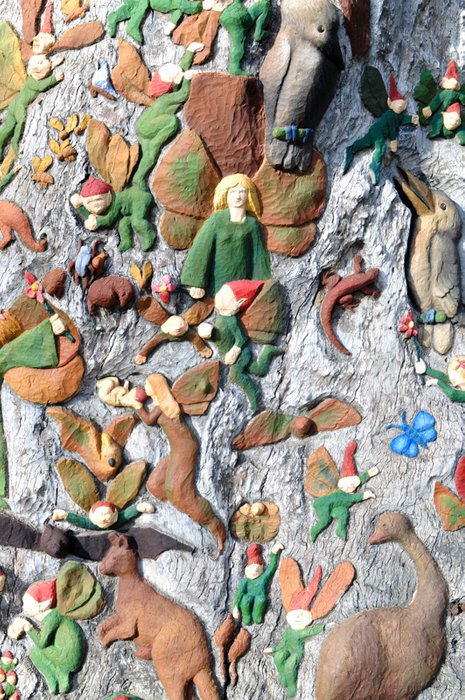 Fairy Tree, Fitzroy Gardens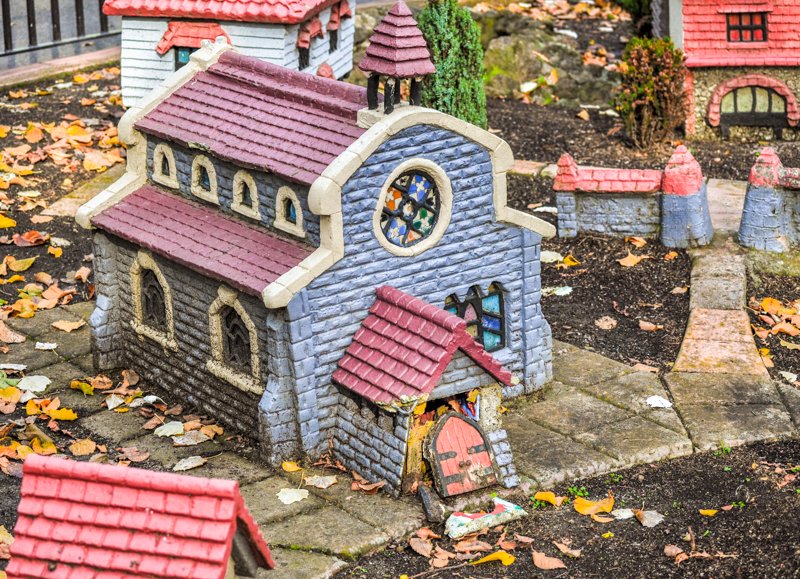 Miniature Tudor Village, Fitzroy Gardens
Further down the bay from St Kilda is Sandringham. Accessible by train the end of the Sandringham line. Walk to the south end of Sandringham beach for the red, orange, yellow pinnacle-like rocky cliffs at Red Bluff. Best views from below but from the top there is a view of the sunken HMVS Cererus now a breakwater off Black Rock.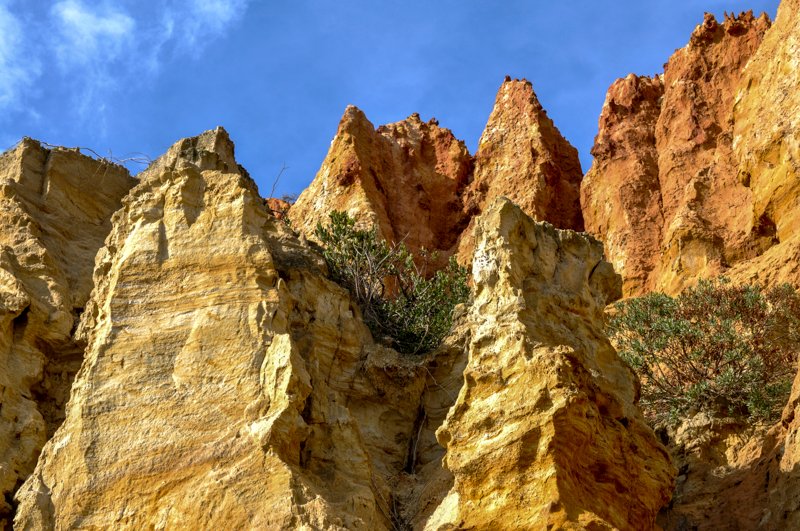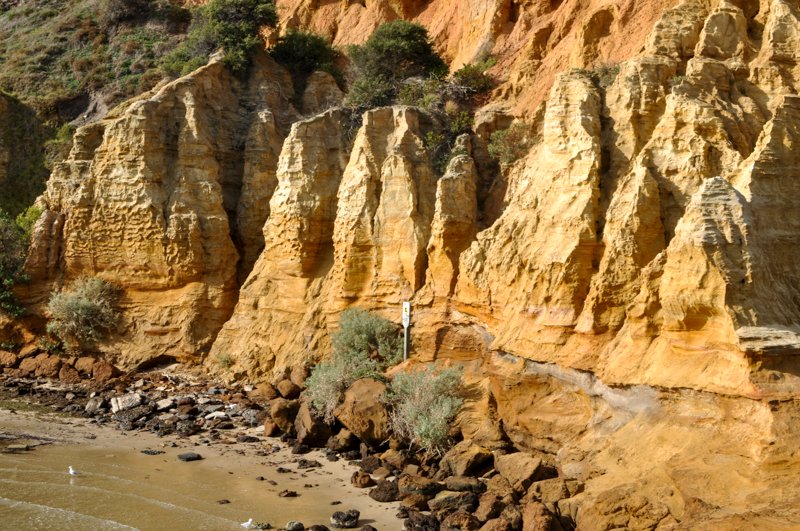 Williamstown is one of the oldest Melbourne suburbs. Here at the docks, the activist ships from Sea Shepherd rest when not on missions in out at sea. Free tours of the ships on weekends when they are in town. Point Gellibrand Coastal Heritage Park is a good place to start when alighting from Williamstown train station. A historic time ball tower dominates the park. Seafarers would set their ship clocks each day as the ball dropped at 1pm for all to see.
Diamond Valley Railway miniature model train ride. I was a weekend regular when I was a child. The ride takes over ten minutes through tunnels and scenic eucalypt scented bushland where the bellbirds chirp away. All for only $3.00. The track is always extending and improved by the enthusiastic volunteers who have built it up since 1961.
Sunday and school holidays 11am - 5pm
Eltham Park 570 Main Road, Eltham.
Hurstbridge line train to Eltham. Bus 513 (Glenroy direction) or 902 (going to Chelsea).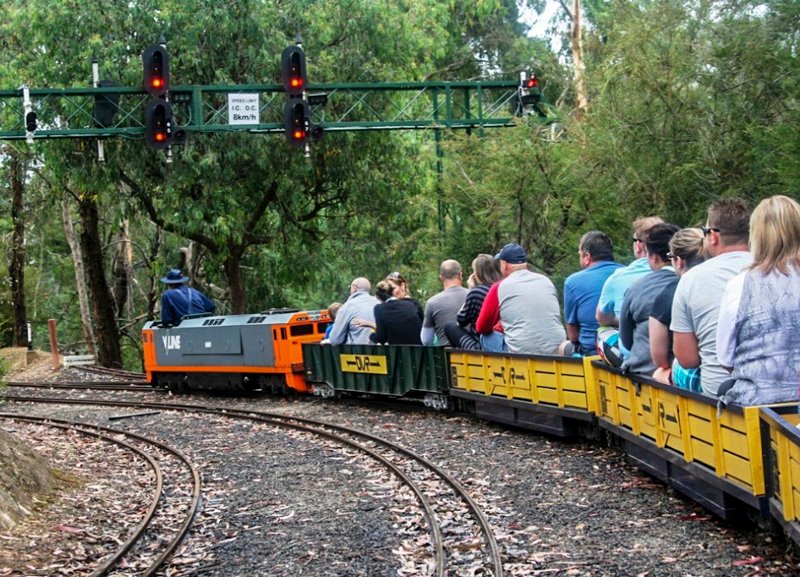 More adults than kids on the regional Victoria V/Line model
7. Shopping savings
Australian's love factory outlet shopping for the always-on-sale prices under one roof. It is possible to get everything essential for travellers, clothing you may need updating or somewhere to kill time if it is a rainy day.
In the city my favourite is at South Wharf in the docklands where there are also cafes and impressive views.
DFO South Wharf past the casino, Polly Woodside, Convention Centre.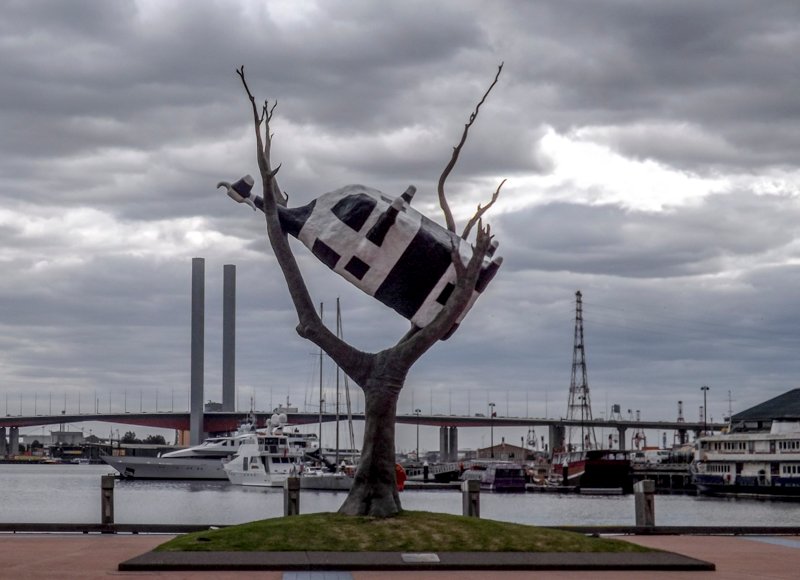 Spot the cow in a tree in between DFO outlets at the Docklands
---
All photos taken by myself.
Prices as of March 2018