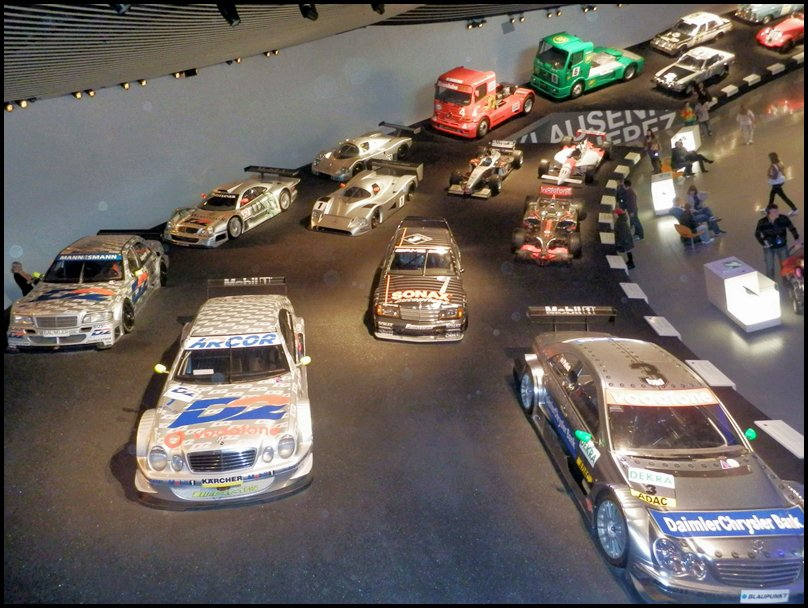 For a place that was once decimated by Allied bombing raids during the war, Stuttgart has re-built itself to be an industrious working class city. Although not high on the tourist hit-list, Stuttgart is the home of car manufacturing giants Mercedes-Benz and Porsche. Each company have a museum to show off their innovations.
Not being a car driver myself, nor care about cars, I willingly accompanied a friend to compare museums.
Mercedes-Benz Museum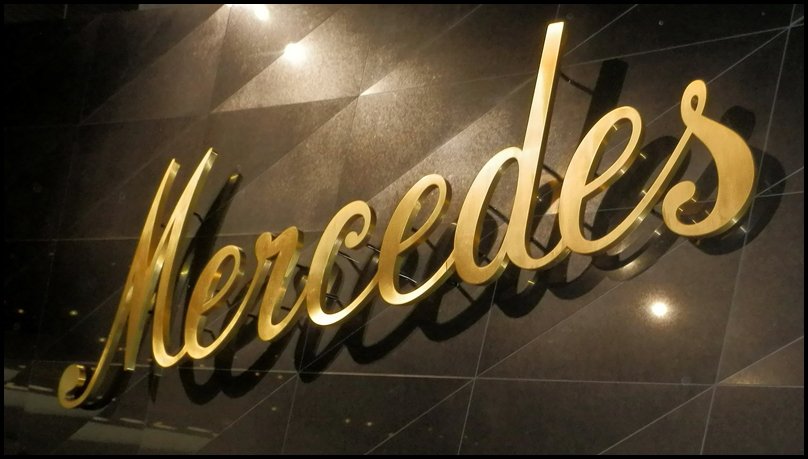 Currently celebrating 125 years since the first Mercedes-Benz prototype, there was a 40 minute wait in the queue to get in. Staff could have improved their friendliness skills as they seemed unnecessarily stressed.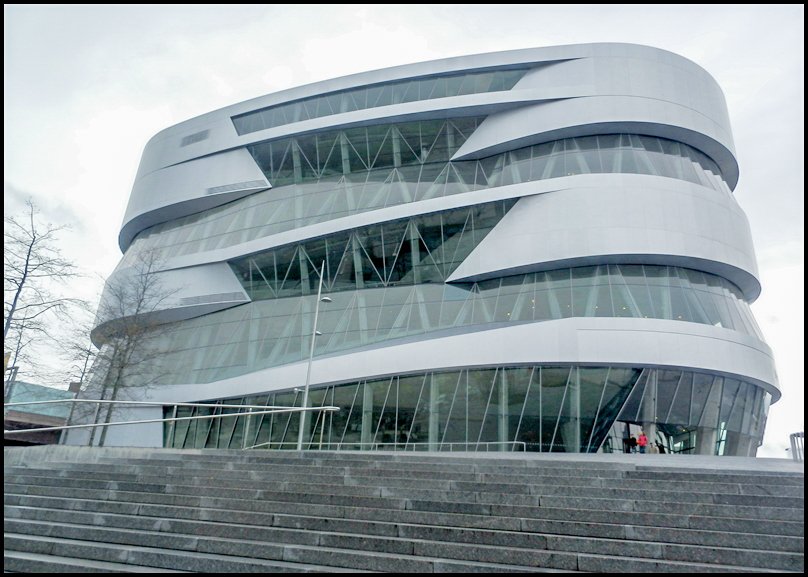 Admission price includes an audio guide with uncomfortable earphones which I discarded before the end.
Like a scene from The Jetsons cartoon, a pod-like elevator whisks you up to the eighth floor to the start of the exhibition. The first thing you encounter upon exiting the elevator is a stuffed horse, a symbol of the movement from horse and cart to the automobile.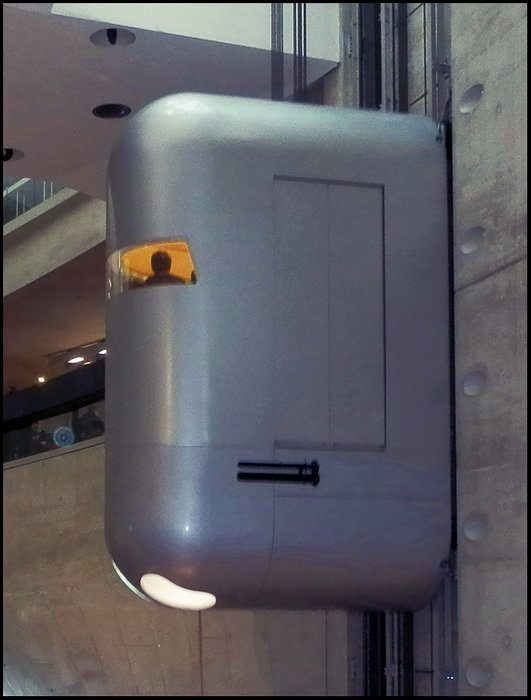 Beginning with a pioneering automobile display, the exhibition is chronologically ordered according to a timeline and themes. Such as the 'Gallery of Helpers' displaying emergency vehicles, and the 'Gallery of Champions' where you will find the bus that transported the 1974 World Cup winning German football team with kids running up and down the aisle inside.
The museum winds down walking ramps between each floor. Surrounded by glass walls, there are views of a Mercedes-Benz test circuit and sponsored football stadium to photograph.
In the 'Gallery of Celebrities' I was surprised to find the first 'Pope-mobile'. Built originally to protect John-Paul II from the weather, the next model became necessarily bulletproof.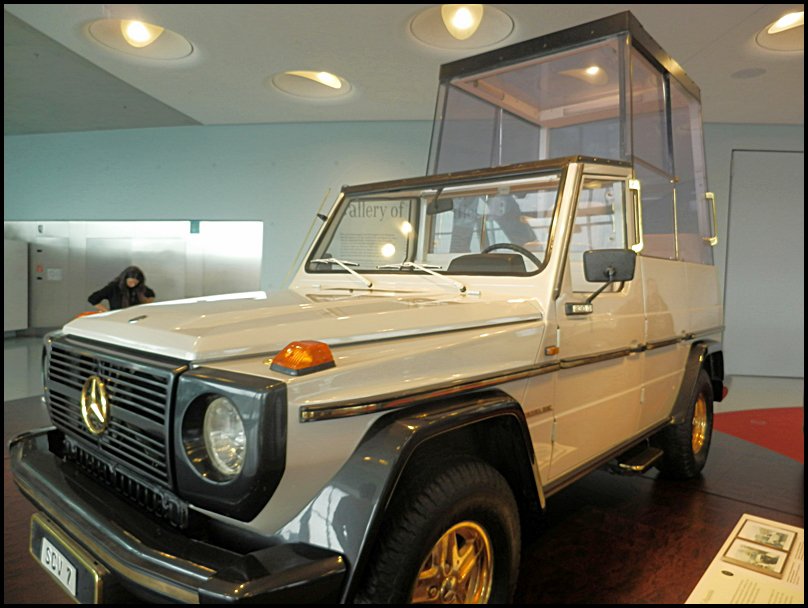 The highlight for me was the 'Races and Records' section on level 2. Various racing cars and trucks are placed on a mock racetrack around the wall. This surrounds a display of the evolution of driver clothing and trophy collection.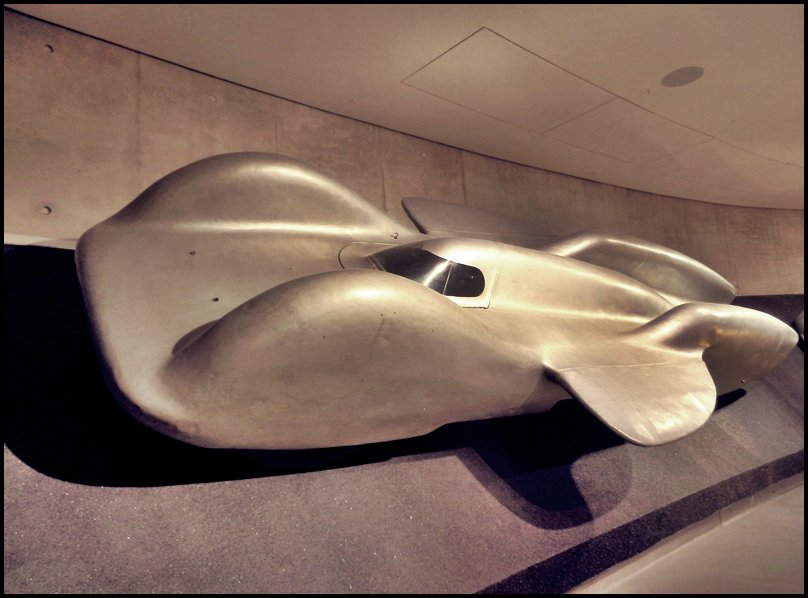 The museum has lots of space for visitors to move. There are plenty of things for kids to touch, videos to watch, multimedia interaction, crash test dummies and over 160 cars.
Porsche Museum
Opened in 2009, the Porsche Museum is housed in an architecturally stunning building with an underneath silver, mirror-like surface. Held up by stilts, which are the interior escalators, it showcases approximately 80 vehicles in rotation. Each vehicle is ready-to-roll via a car elevator to participate in races or daily life.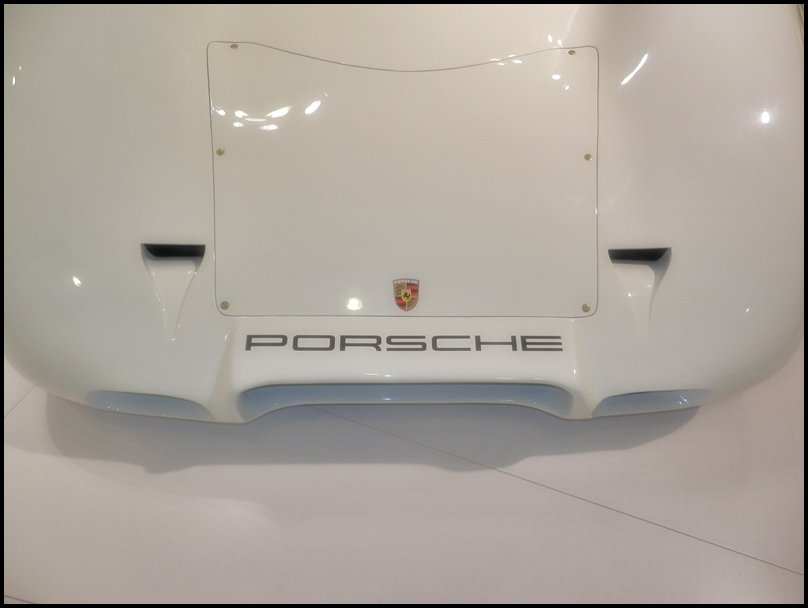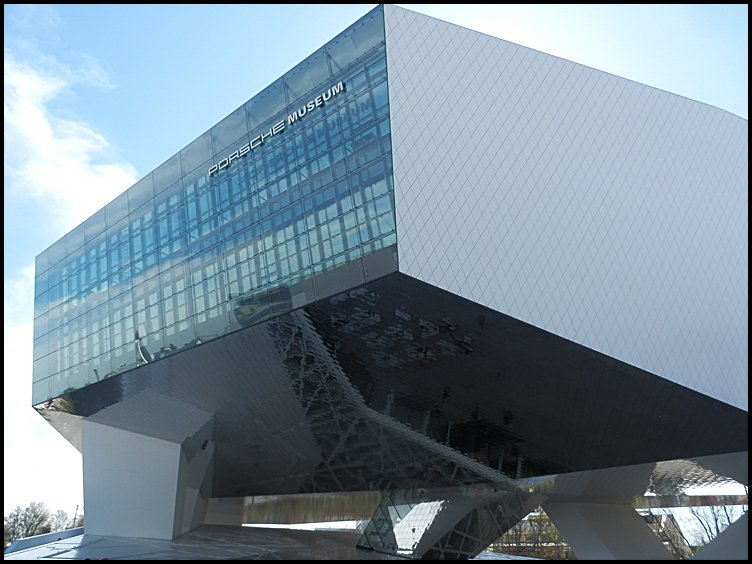 Instead of a horse, here we begin with the first VW Beetle designed by Professor Ferdinand Porsche for the Nazis. Professor Porsche, although born in Czech Republic, was a Nazi Party member and designed military tanks for Germany during the war. In 1945, he spent 20 months in a French prison, without trial, before his family paid for his release.
The museum is easy to navigate and stylishly designed with everything shiny and bright. The cars are colour co-ordinated to stand out in the predominantly white and black interior. What I liked best was the ingenious way the trophies are displayed with them hanging from string off the roof.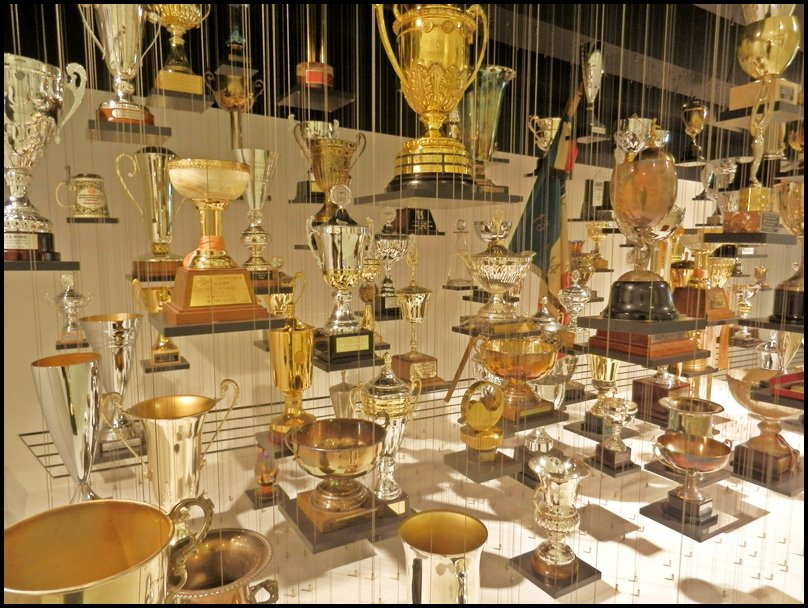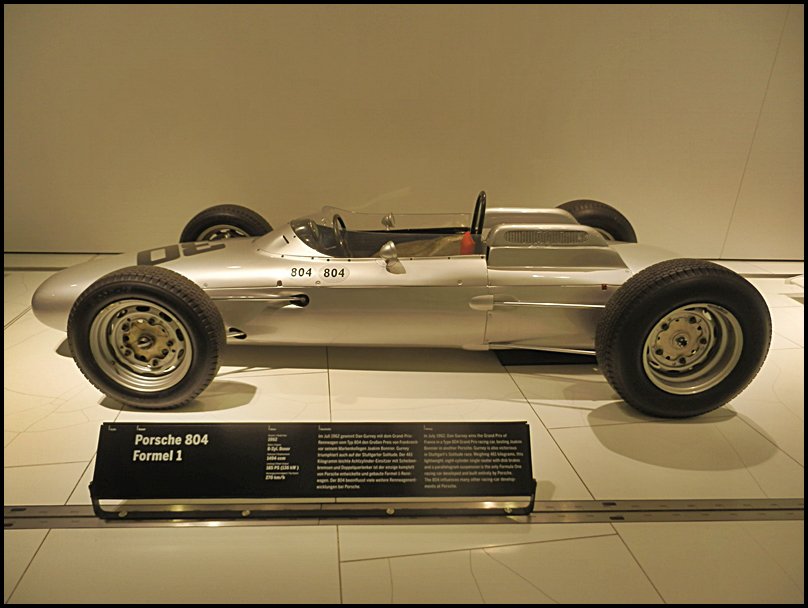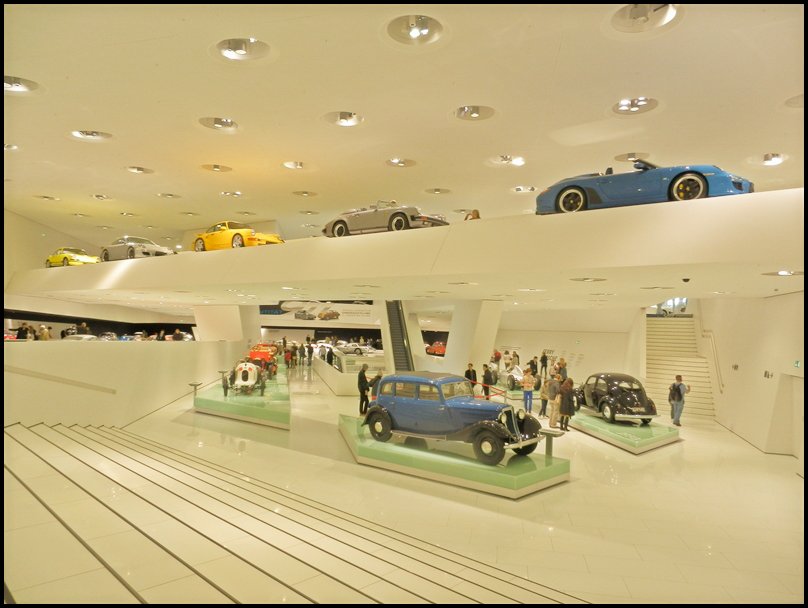 While standing in a spot with the audio guide, the aptly named 'sound shower' intergrates with a projected vehicle scene on the wall. A Harley Davidson motor, Porsche aircraft motor or tractor sounds awash you.
Before leaving, you can peer in and see a workshop where restoring and preparing for racing cars can be seen.
As much as I want to love Porsche museum more as their staff were superior, Mercedes-Benz was more impressive.
Mercedes-Benz Museum
Tues to Sunday 10:00 – 18:00
Tickets: 8 E, 4E.
Tel.: +49(0)711-17 30 000
Transport: S1 line to NeckarPark
Porsche Museum
Tues – Sun 09:00 – 18:00
Tickets: 8E and 4E.
Tel.: 0049 (0)711 911 20911
Transport: Newwitshaus (Porscheplatz) train station on line S6.
---
All photos taken by myself.