Hi everyone,
I am Javier and my Steemit name is @janaveda. I'm from Venezuela. I've traveled across 4 countries for work, but I am retired now and I want to share and to comment them my pictures and experiences. I will not just talk you those experiences and sentiments, too, I will talk you the history behind those shots.
I don't speak English, but I read and understand a little, so I hope that's enough. Also, I wish to write about the trips as well as I can, so, while also I can learn best to read and write in this universal language.I'll start to talk about my travel by huge Brazil in 2013. In that opportunity, I visited the cities of Rio de Janeiro, Sāo Paulo, Sāo José Dos Campos, Brasilia and Manaus.
Today, I will show them about the side less met from Rio de Janeiro: Copacabana beach art.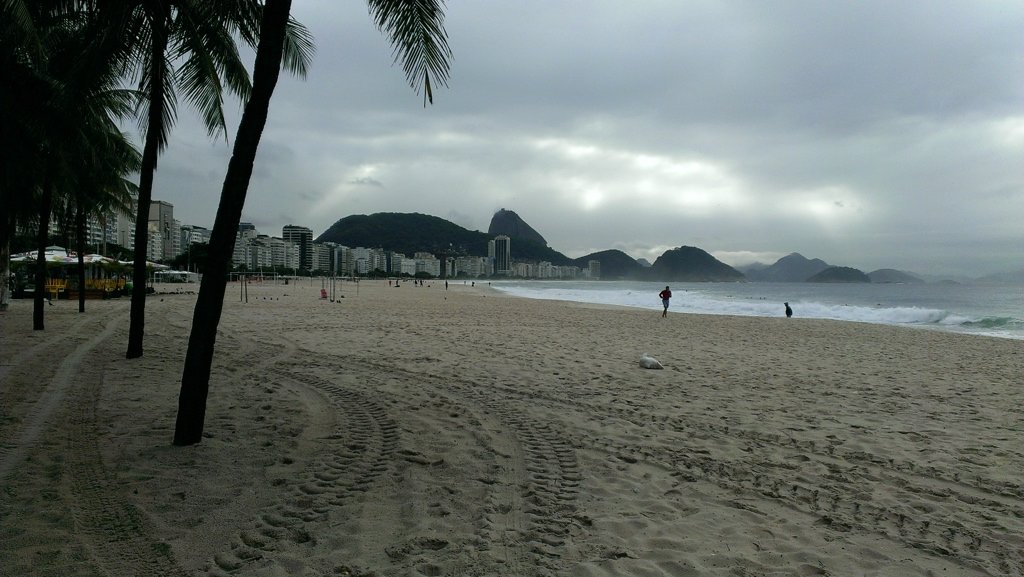 In Copacabana beach, you can see early in the morning the sculptures of sands, garotas, castles and even the Christ of Corcovado.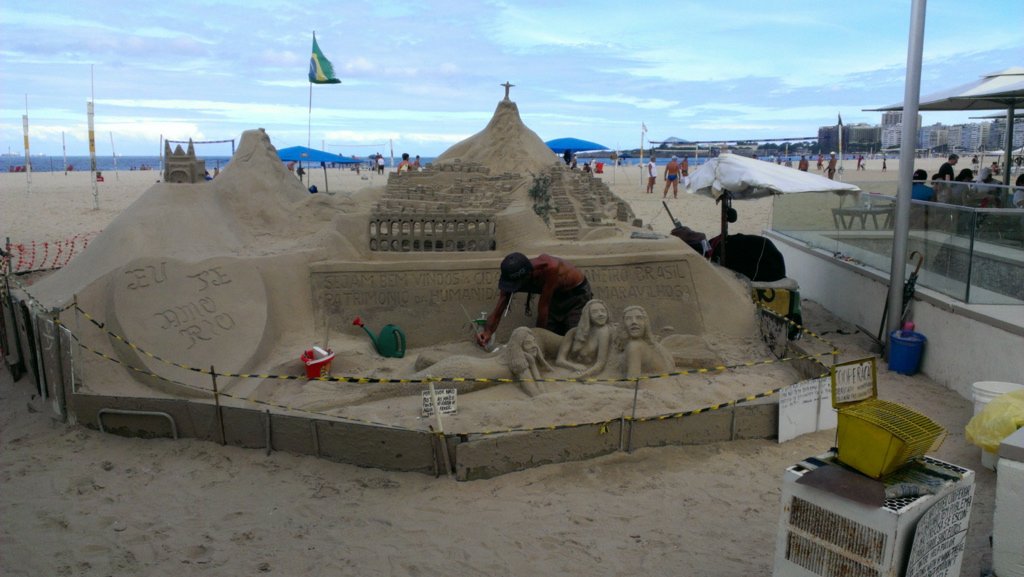 In the very early hours, five voluptuous garotas lying on the sands facing the sea. They were also of sands but nothing had to envy those of flesh and blood.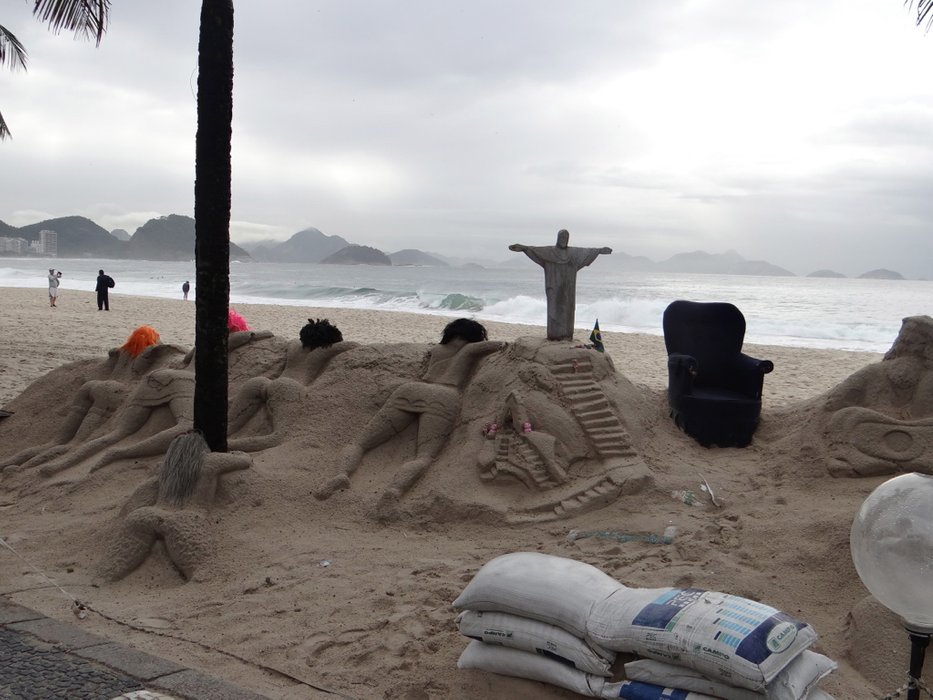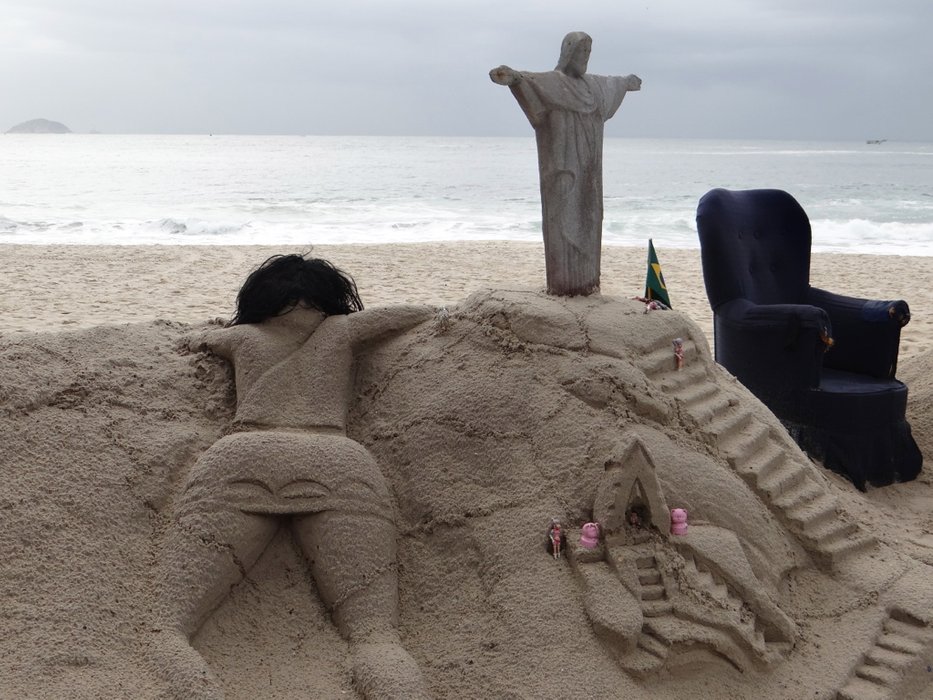 Walking along the sidewalk on the beach, street, you can see the hotels that border it. Particularly, I was struck by the white building: Belmond Copacabana Palace.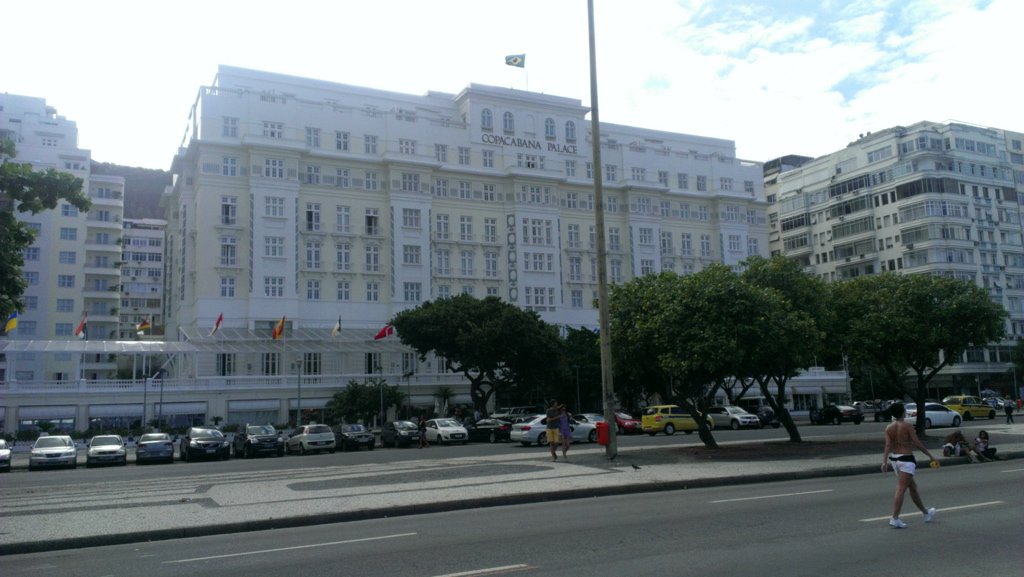 I hope you have enjoyed my shots about beach Copacabana's Rio de Janeiro.
Thank you for reading and I look forward to sharing more adventures with you.
See you soon.

Photographs:
Camera / Smartphone: HTC One S
Category: Beach art.
Location / Date: Rio de Janeiro. - Brazil - At morning. / May 18, 2013
Settings: Flash: Off - LF: 3,63 mm - Opening: 5.6 - Exp: - ISO: 100
Edition: No
Photographer: @janaveda