A PHOTOGRAPHER'S ADVENTURE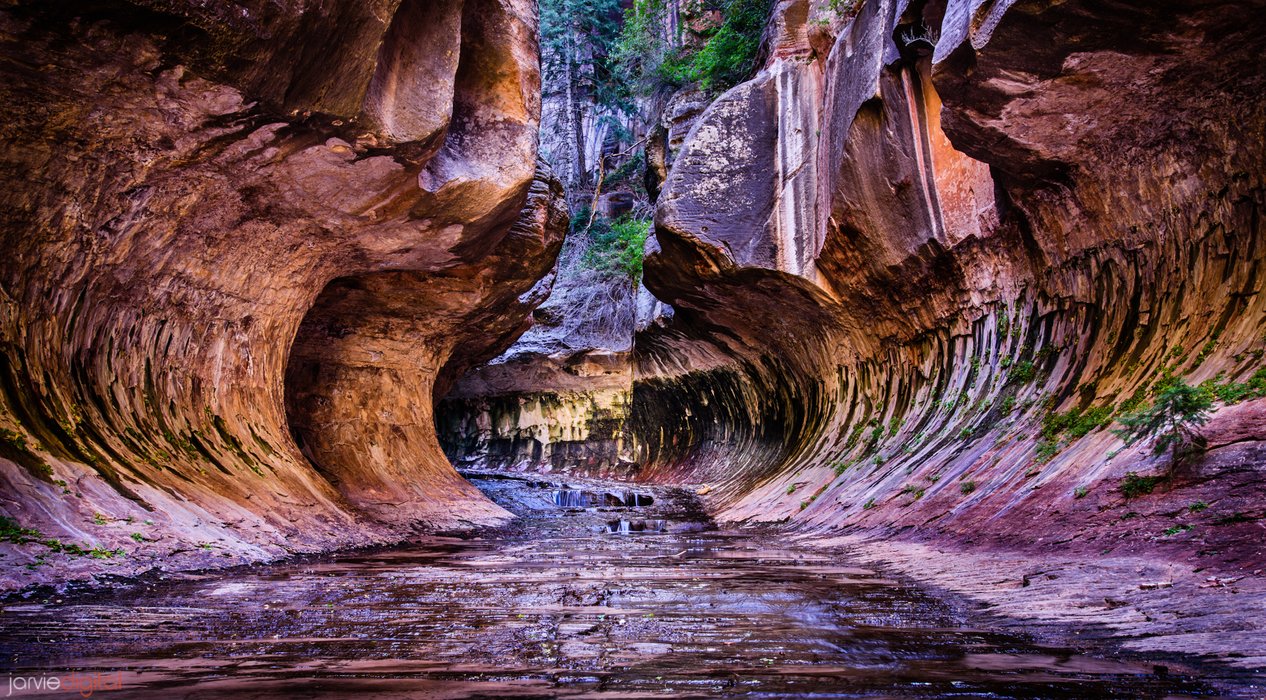 It was exactly 3 years ago we did this Photo Canyoneering trip to "The Subway" In Zion National Park. I believe our friend @brandongarret got the permits and brought the climbing rope if i'm not mistaken.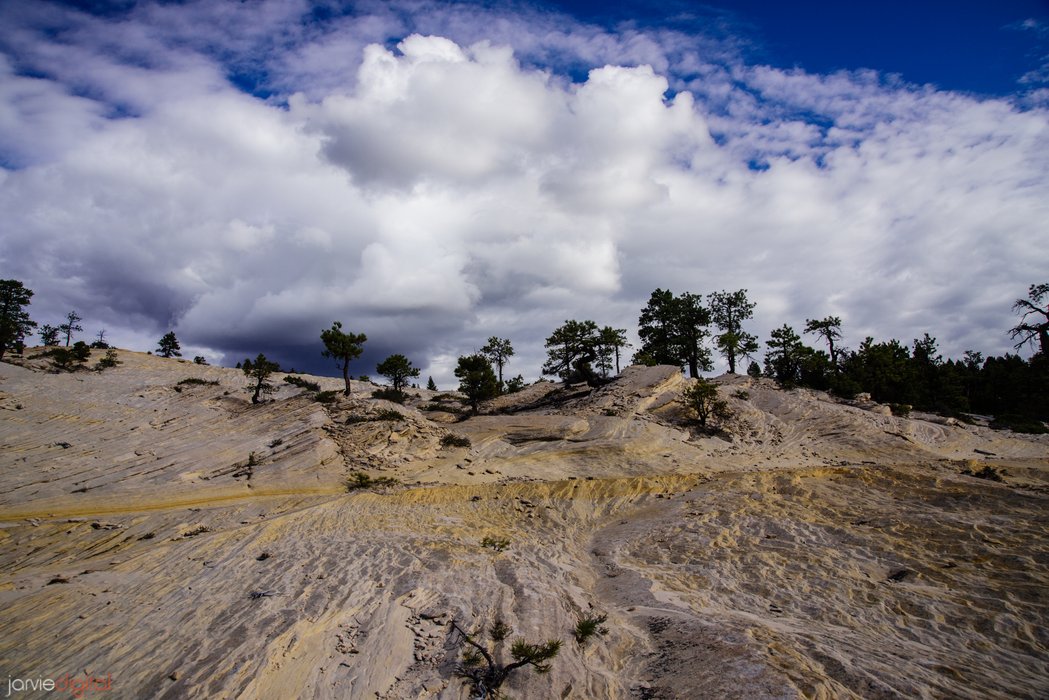 We tried to start early and here's a picture of the approach (above) but truth is we should have started even earlier because it's a long hike out of the subway so we got done pretty darn late at night.
@caseygrimley is always good for a fun shot... had to zoom out to show the scale.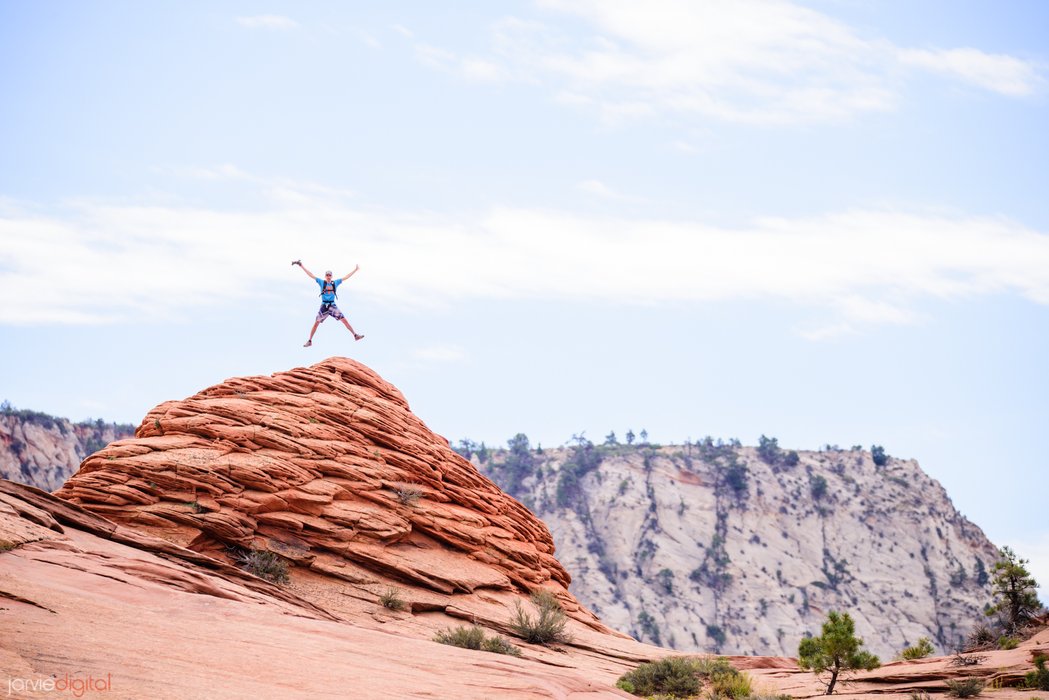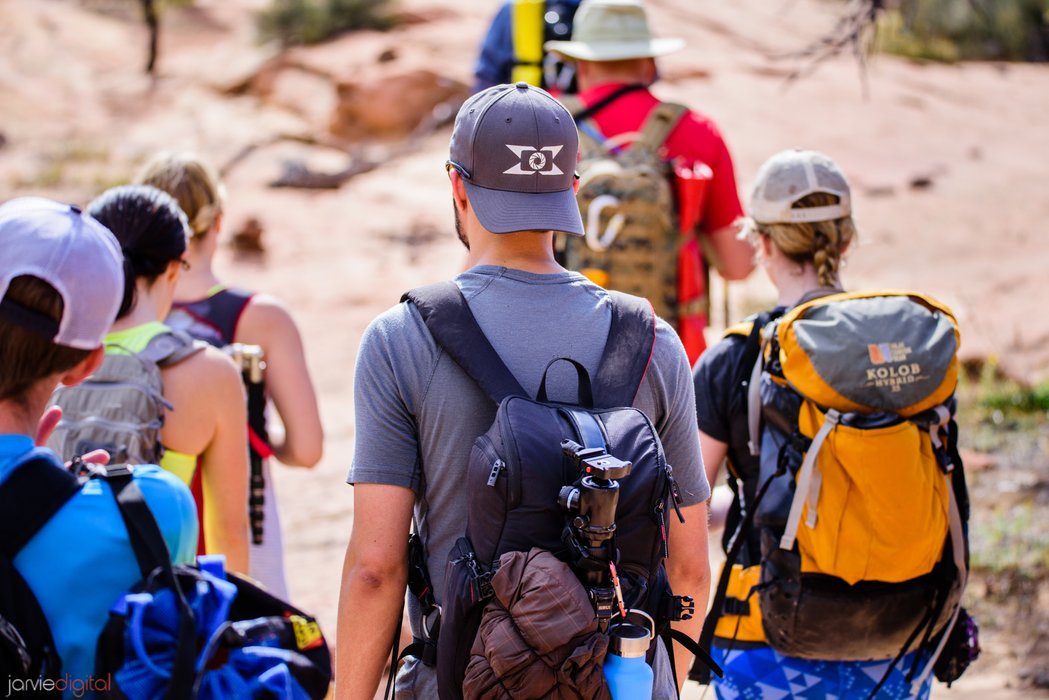 (Above is @derekkind rocking the @photographydecathlon hat) and our little band of photographer friends in the background.
THE SUBWAY
it's know for this awesome view looking down and having a warm glow lighting it up if you get there at the right time of the day... which we didn't... but still grabbed a nice shot.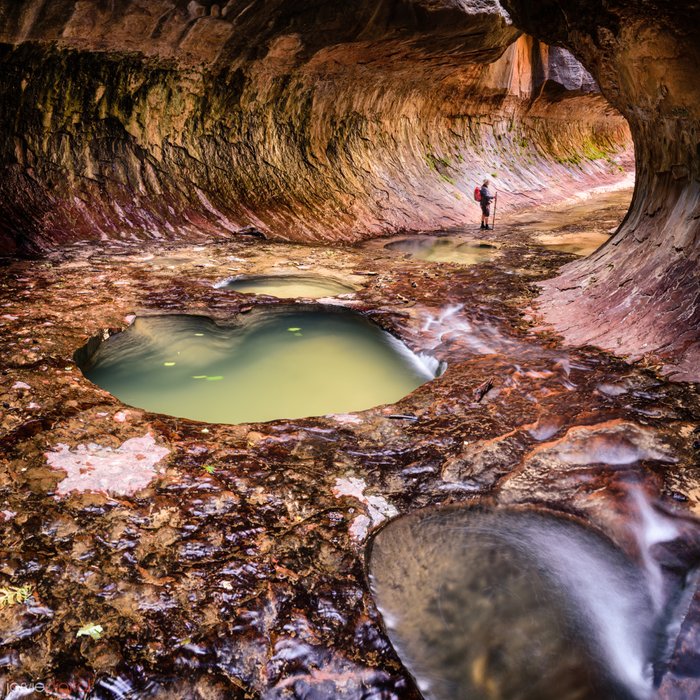 To be honest some of my favorite shots are of the area just past the subway... it has some awesome water features!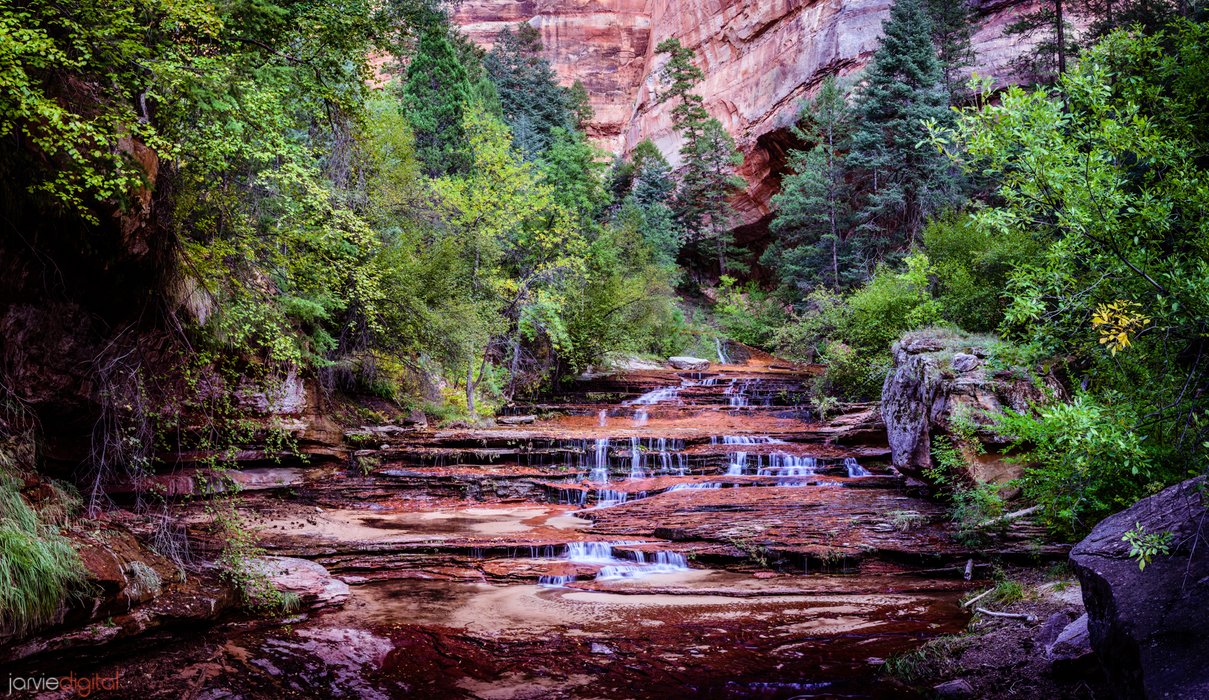 Who's been to the subway in Zion National Park? What's your favorite part?
MORE INFO ABOUT THE HIKE
This is what the NPS says about the hike
From the Top Down
This is a strenuous 9.5-mile hike that requires rappelling skills, 60 feet of rope, and extensive route finding experience. The route also requires swimming through several deep pools of very cold debris-filled water. The trail begins at the Wildcat Canyon Trailhead and ends at the Left Fork Trailhead. Both trailheads are located on the Kolob Terrace Road.
RAPPELLING
Keep in mind the non rappelling version may be easier but it's just about as long at about 9 miles. Also you obviously get to see more interesting things "Top Down" ... it's not really a long rappel at all but someone has to bring 60ft of rope and you all have to bring a bit more gear.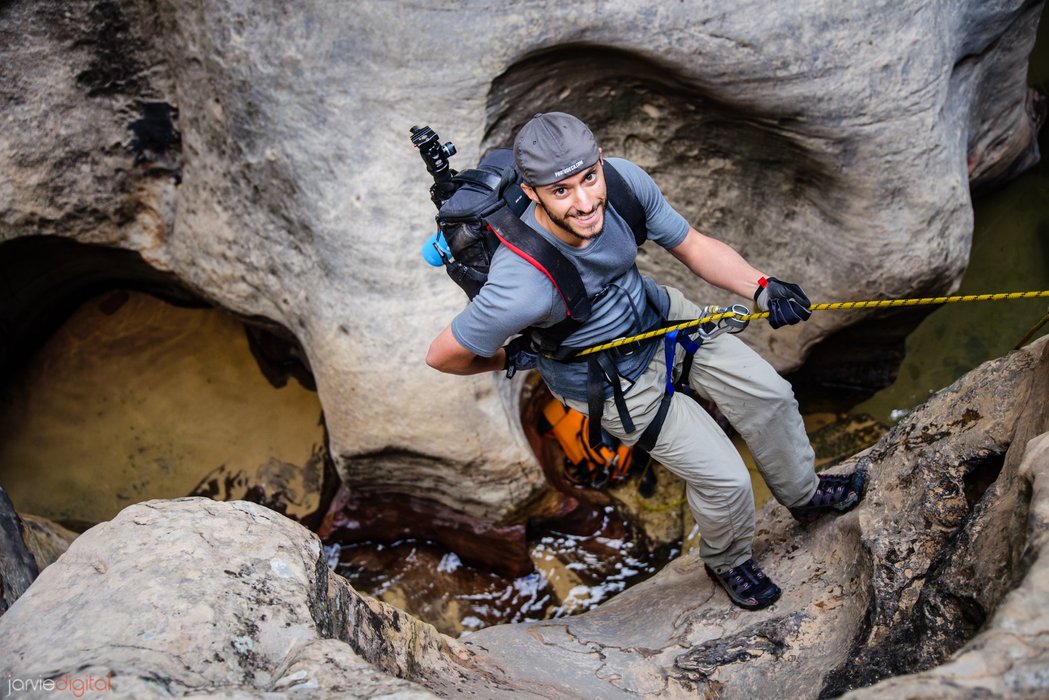 Yep that's the Famou
@derekkind
... who btw is showing off an awesome series of all of Canada in 92 days.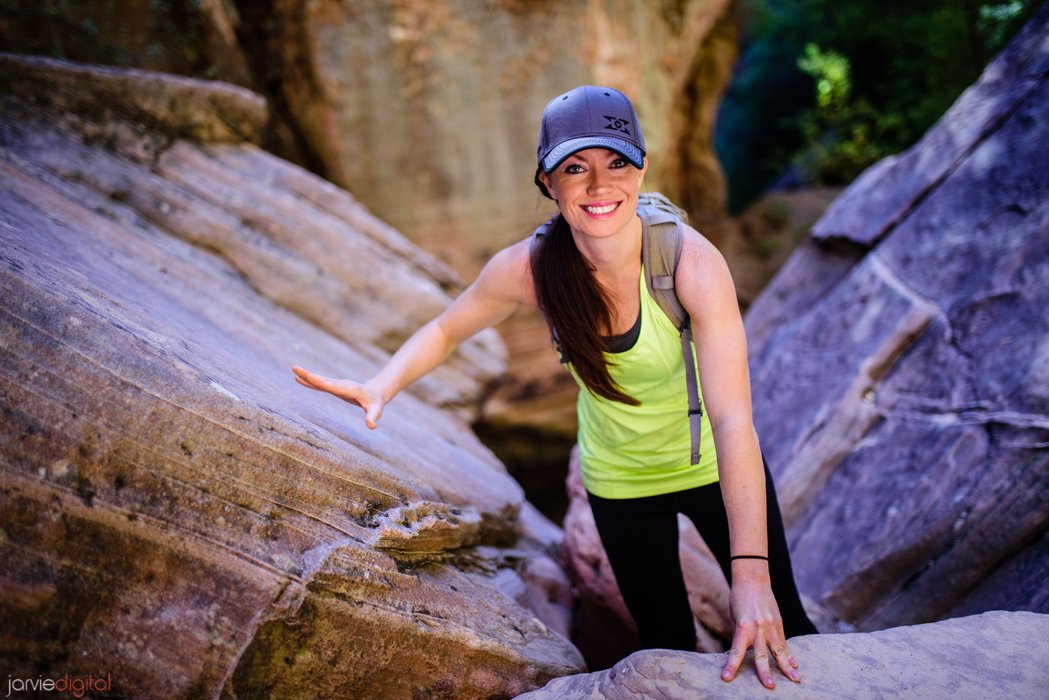 Here's some of the stuff you only see going Top Down