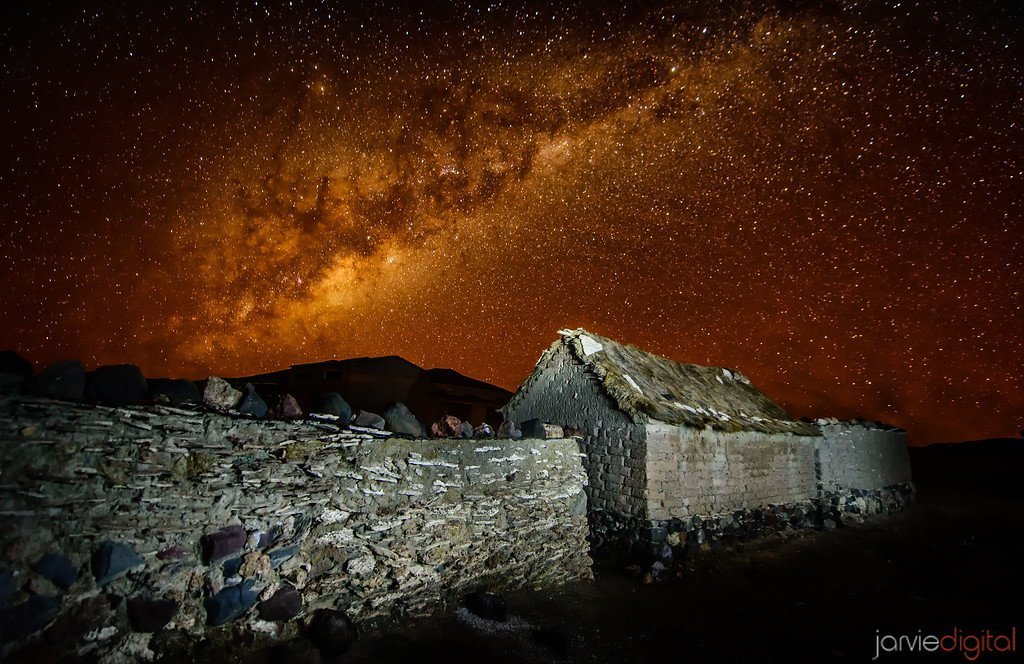 I was half asleep, it was cold, our driver was lost and asking for directions and we were in the middle of nowhere late at night.
These days I'd have all the maps downloaded and be set with GPS devices to help find our way. I'd also be involved in the route planning.
But in this case we were on a guided week long tour of Bolivia and back then in 2012 I was just along for the ride.
THE OTHER SALT FLATS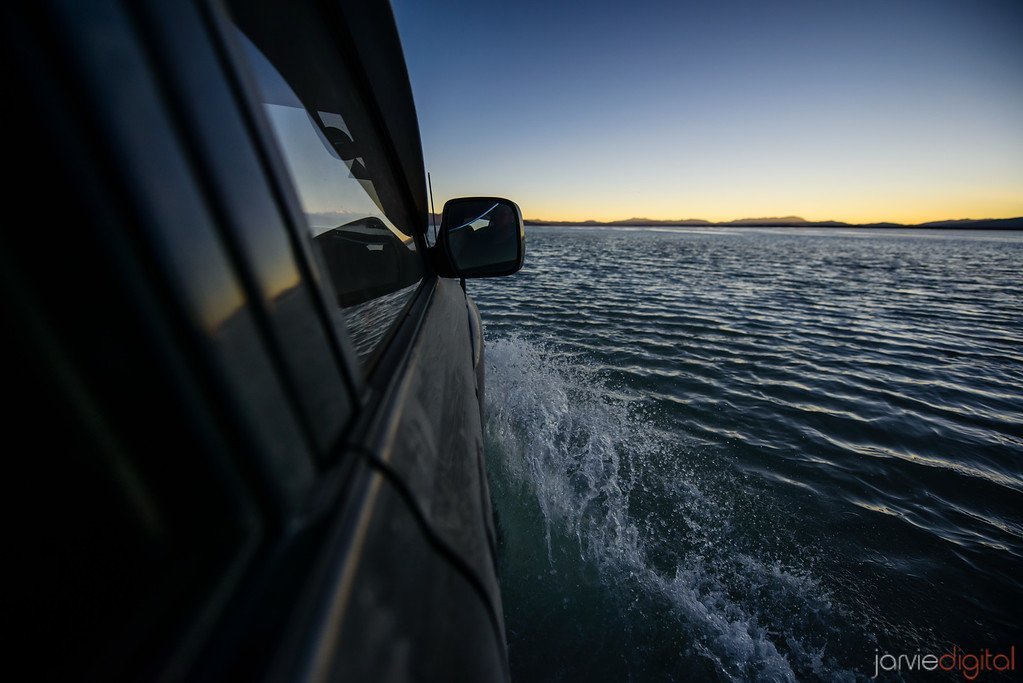 We had a little set back trying to get across the lesser known salt flats that are North of Salar de Uyuni... see i bet you didn't even know there was another salt flats besides the famous one. But in any case the route our guide usually took was blocked by too much water on the flats and he wasn't ready to go through them at that spot so we had to go around until we found a spot he was more comfortable with.
Still as you can imagine it was a pretty baller move to drive through pretty much a lake of SALT... some people won't even go to the salt flats here in Utah with me for fear of salt damage let alone spend hours driving through wheel deep salt water.

In retrospect I wish we had been able to stay and photograph at this other salt flats because it's so infrequently visited.. and because the water was a nice touch... But our driver was pretty freaked out by how late it was getting and how behind schedule so I remember not even being able to really be out of the truck for much time. And in the end he was probably right to get freaked out... looking back with more offroading knowledge. Him not having a GPS and us not being in a multi-truck caravan was way too risky for my likings now days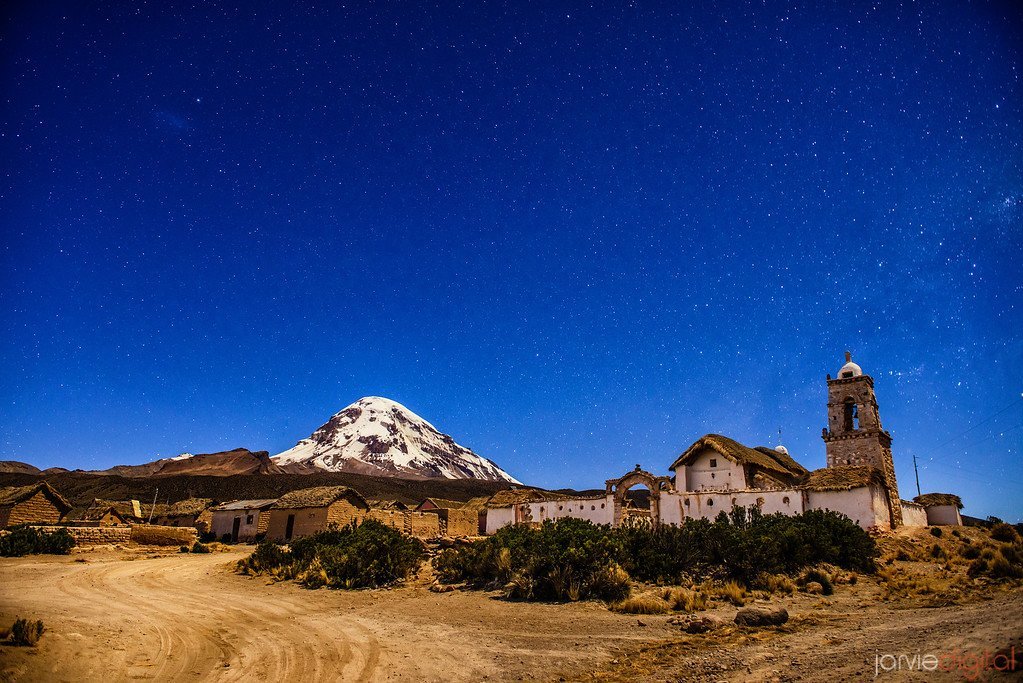 We were coming through this much lesser traveled direction because we requested to go up to this north west location to photograph "SAJAMA" and this huge volcanic mountain. Otherwise we would have never come through this way
HOW THE MAIN PICTURE CAME TO BE
The first test shot as I started to realize how cool the shot may end up
I don't remember a lot after sunset until I woke up because he had stopped at a small adobe house and I think was looking for some one to ask directions from. So I think all of us (there were four of us) got out and took a few pictures.
It's also funny because these days I have multiple really really nice headlamps but back then I had bought a crappy headlamp at the market in La Paz for probably the equivilent of 1-3 USD ... but that little cheap crappy headlamp was all I needed to light up the adobe house.
During the 30 second exposure I walked up and down just out of frame to get a nice even lighting on the building.
WHERE WE WERE
We were still near the first salt flats basically right on the shores at some adobe houses... we're not even talking town... we're talking like maybe 4-5 houses and probably only a couple of those even liveable. Probably just people living there that work on the flats at certain times of the year.
Sure the salt flats and some nice reflective water was over on the other side where my friends were getting pictures but I'm glad I shot this direction and got the milky way as well... and got a shot of what a whole lot of the houses in bolivia look like, specially in the high/dry sections of bolivia. #Adobe
YOU COMING THIS FALL?
I wrote this in response to a challenge by @derekkind to share a cool story as part of the @photogames . But also it's a great story to remember as I'm finally going back after 6 years and I'll likely be bringing a bunch of photographers along... maybe using it as an opportunity to do a little workshop as we see some pretty amazing locations.
Derek has mentioned wanting to go so hopefully that happens. Right Derek?
Let's go get lost in some cool location and get some awesome pictures out of it.