---
OUR TRIP TO CARNAZA ISLAND
---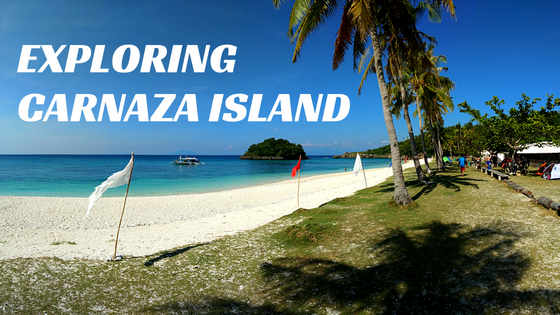 I've been dreaming of visiting the idyllic place of Carnaza Island since I saw the pictures of this serene destination over Facebook and Instagram.
Then two weeks ago, one of my closest friends in my previous job messaged me on Facebook. She invited me to come with them in going to Carnaza Island together with my ex-workmates. My heart skipped a beat when I knew that Carnaza Island is their travel destination. So without hesitation, I immediately confirmed to join their trip.
I didn't feel so much excitement in my previous travels and adventures, unlike this one. Maybe because this is our first time with my boyfriend to travel to an island far away from the city. We've traveled around Badian and Moalboal together and I've been suggesting this destination to him that's why I was so excited to enjoy the island and its amazing scenery with my workmates and of course, with him.
I've been counting days and I kept on looking forward to our travel date. That's how excited I was!
And my most awaited day has finally come! I only had 3 hours of sleep prior to our trip, yet I was so enthusiastic about packing my things and preparing all I need on the Island.
My workmates arrived early at the bus terminal. They even arrived there at 11 PM to have the first trip which is by 2 or 3 Am going to Tapilon Port. Since my boyfriend was out at 4 AM from his work, we decided to just catch up with my friends on the Island.
When we arrived at the terminal at 6 AM, we decided to take a V-hire in going to Tapilon Port for a smooth and fast ride. I was praying the whole time for a good weather so that the trips in going to the Island will not be canceled due to huge waves.
When we reached Tapilon Port, I was so delighted that the weather was fine which means that we'll be able to have a nice trip. Then excitingly, we took a 2-hour boat ride to Carnaza Island. We were near to the Island when we felt the huge waves rocking our boat. I don't know, but I really feel ecstatic with the "roller coaster ride" feeling that it gave us.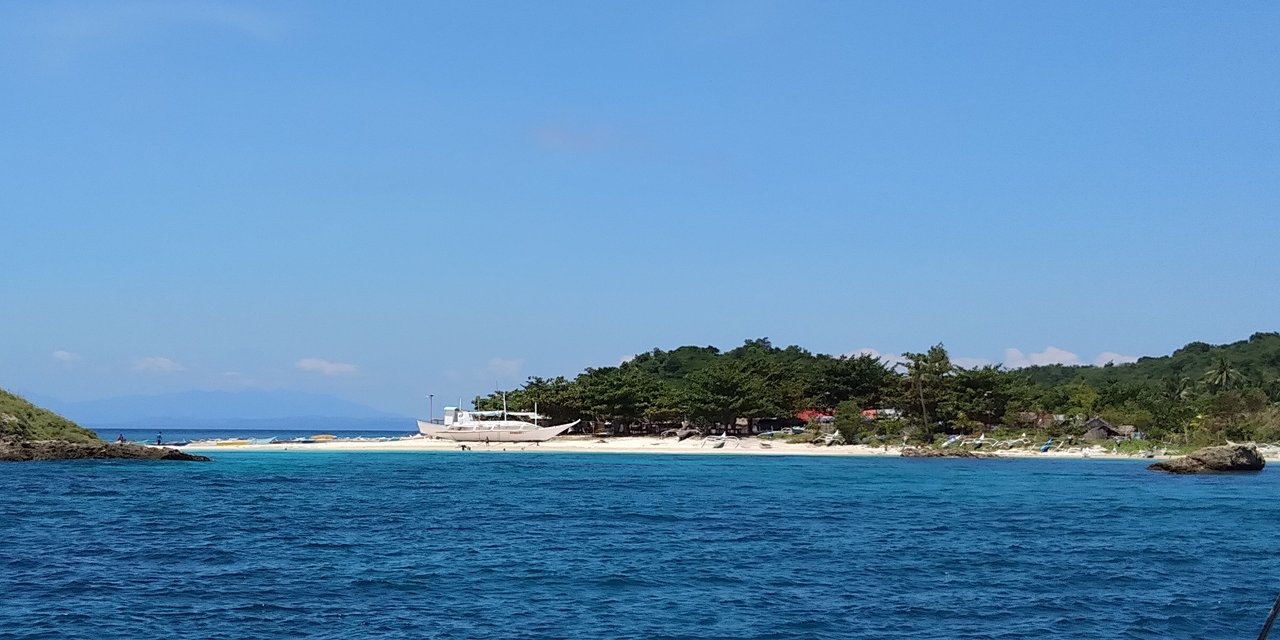 Our friends immediately waved at us when they saw the docking pump boat that we're in. My heart jumps for joy when I saw the amazing place! I even hugged my boyfriend due to the excitement and overwhelming feeling.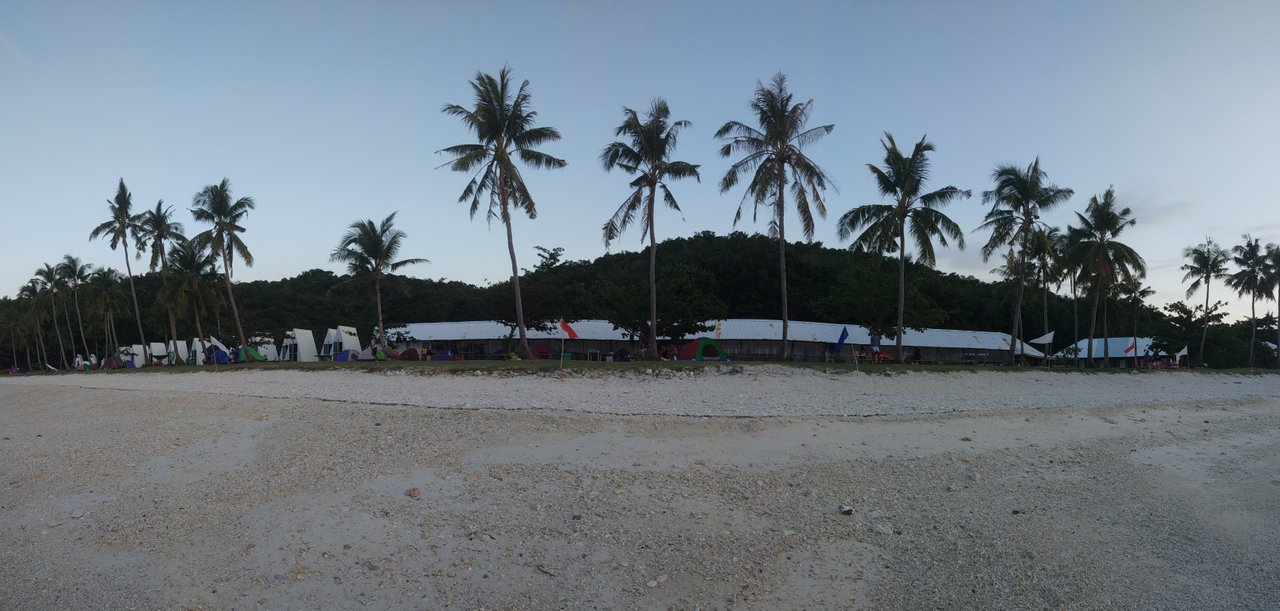 ---
---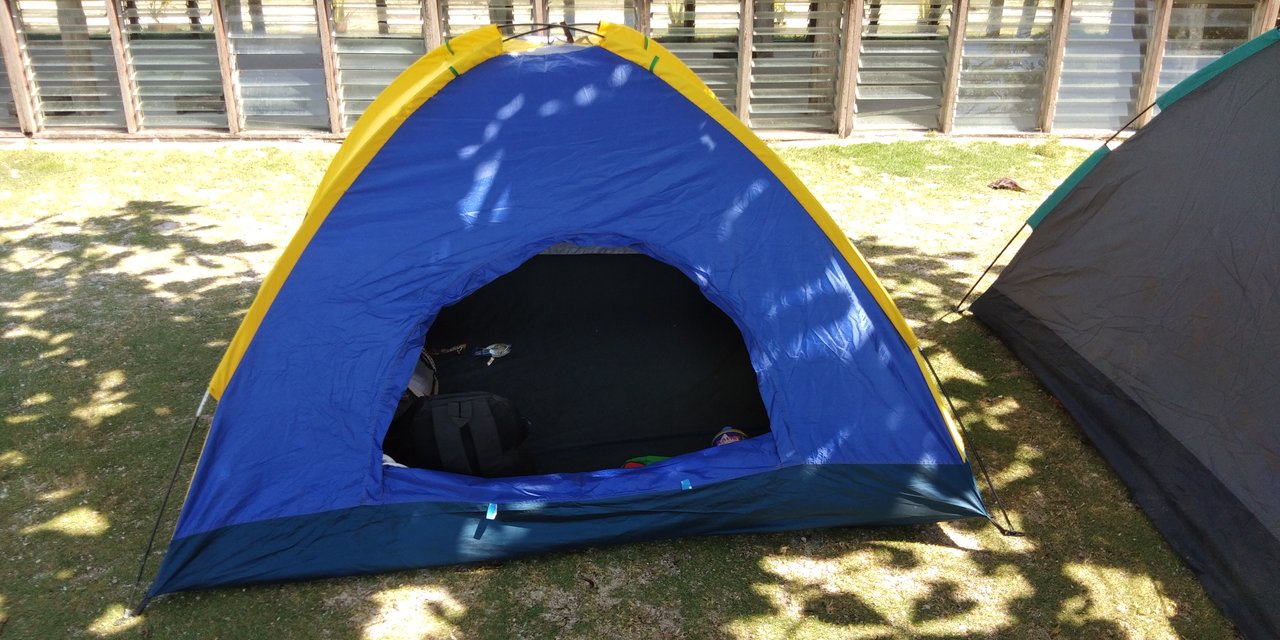 setting up our tent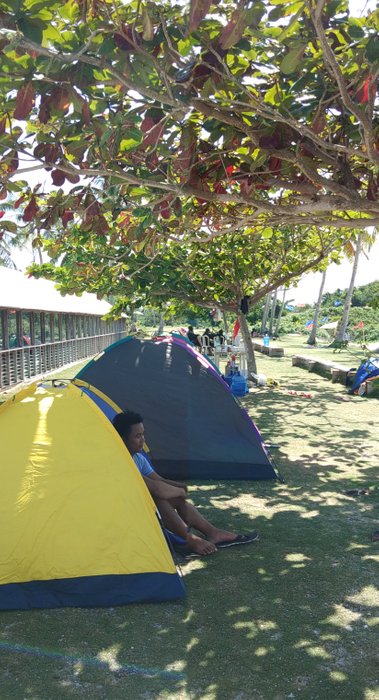 After setting up our tent, we ate our lunch and took a stroll on the beach and enjoyed the view.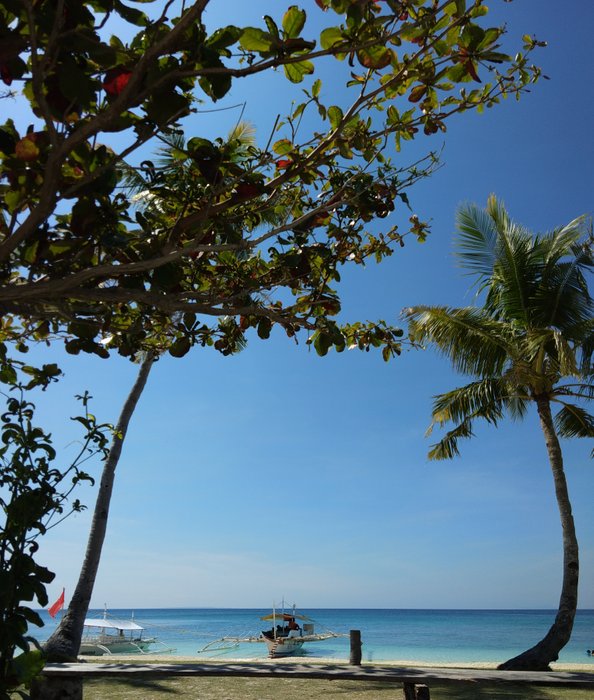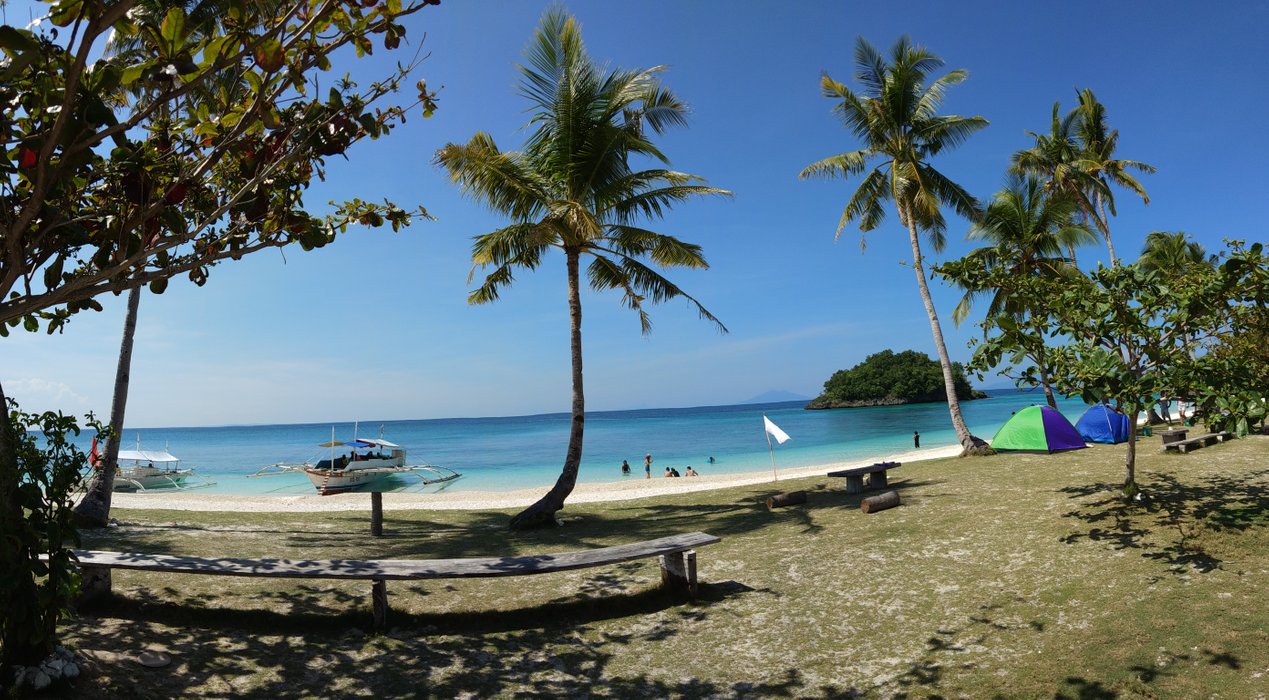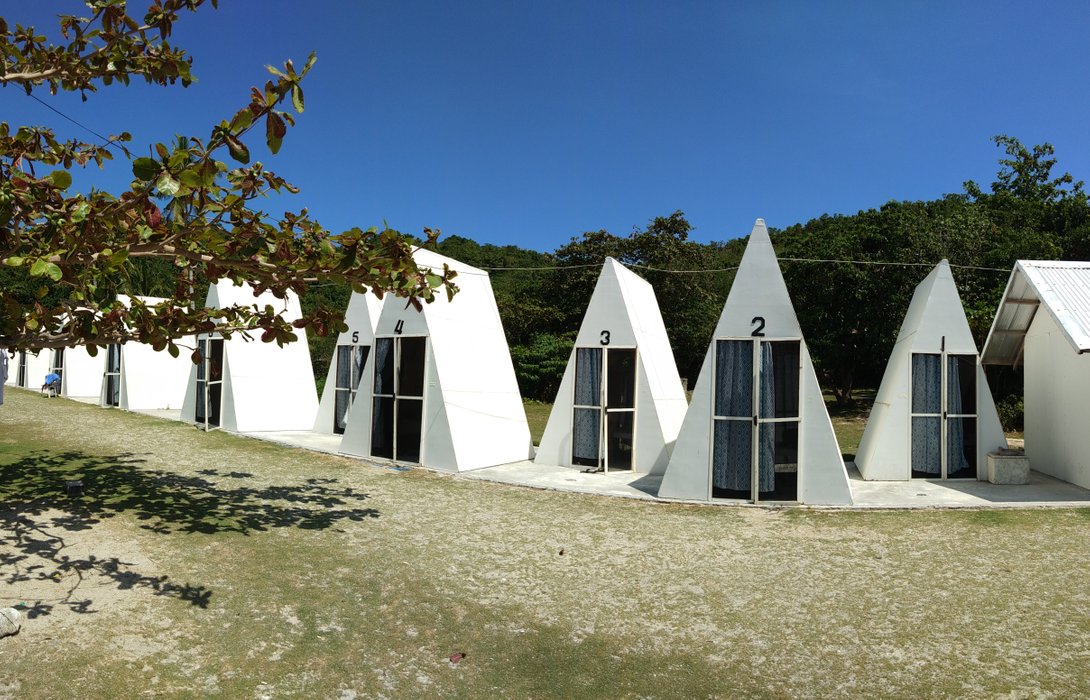 ---
We took photos first before we decide to enjoy the beach under the heat of the sun. We can ignore the sun that kissed our skins, but we can't ignore the beach that was calling us.
We laughed, tell stories and jokes, captured good sceneries and moments and enjoyed our stay on the Island.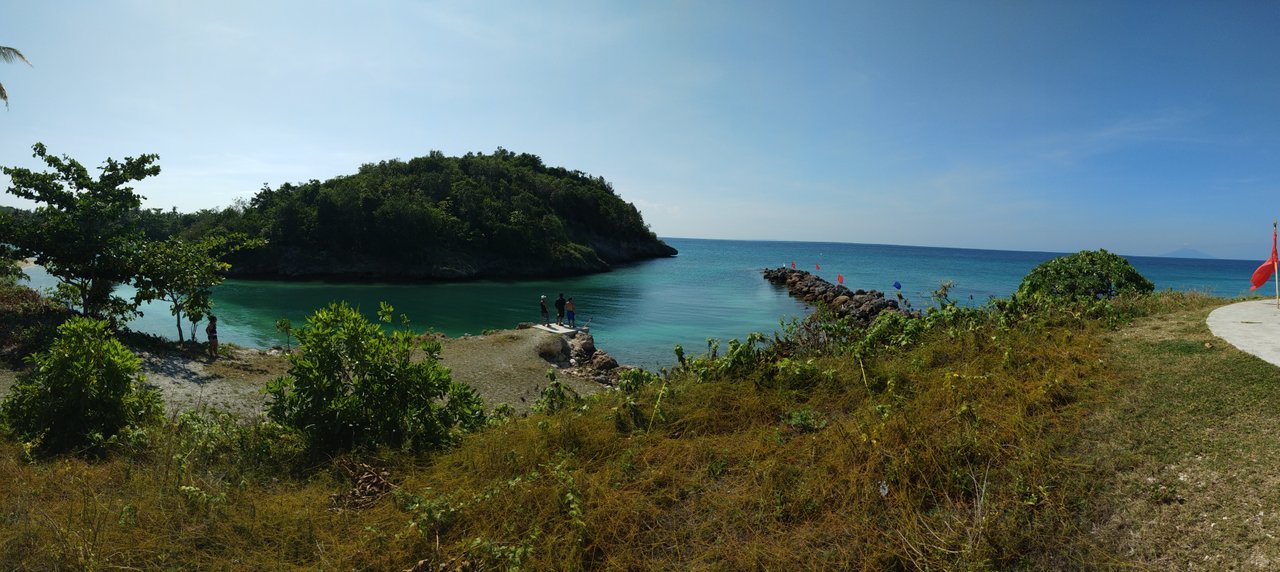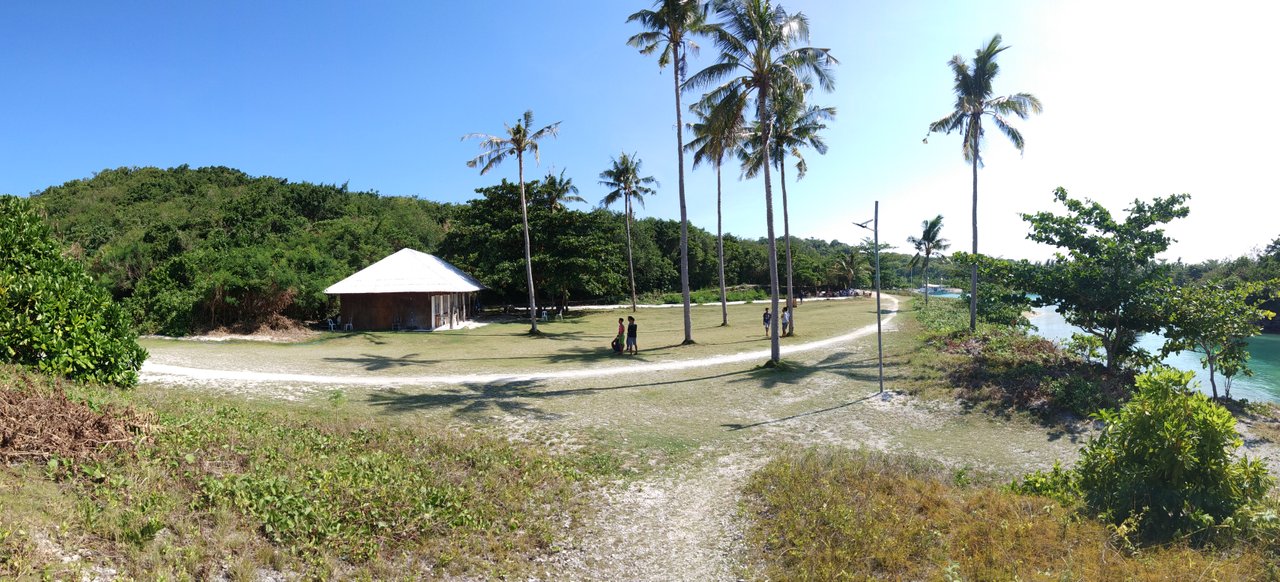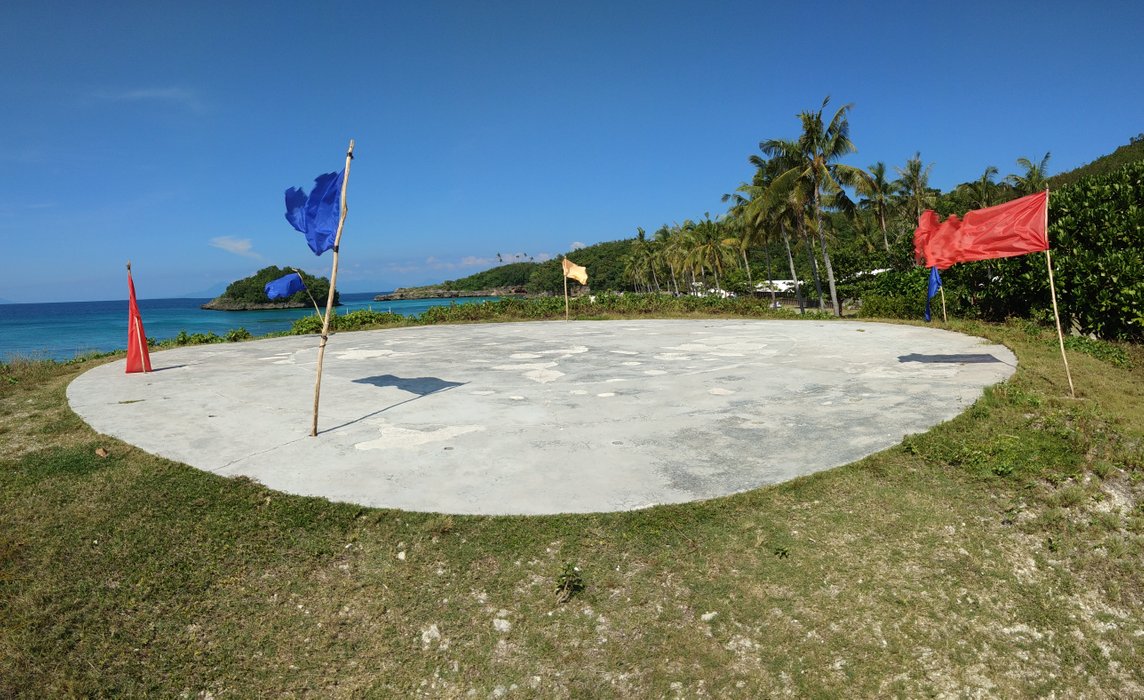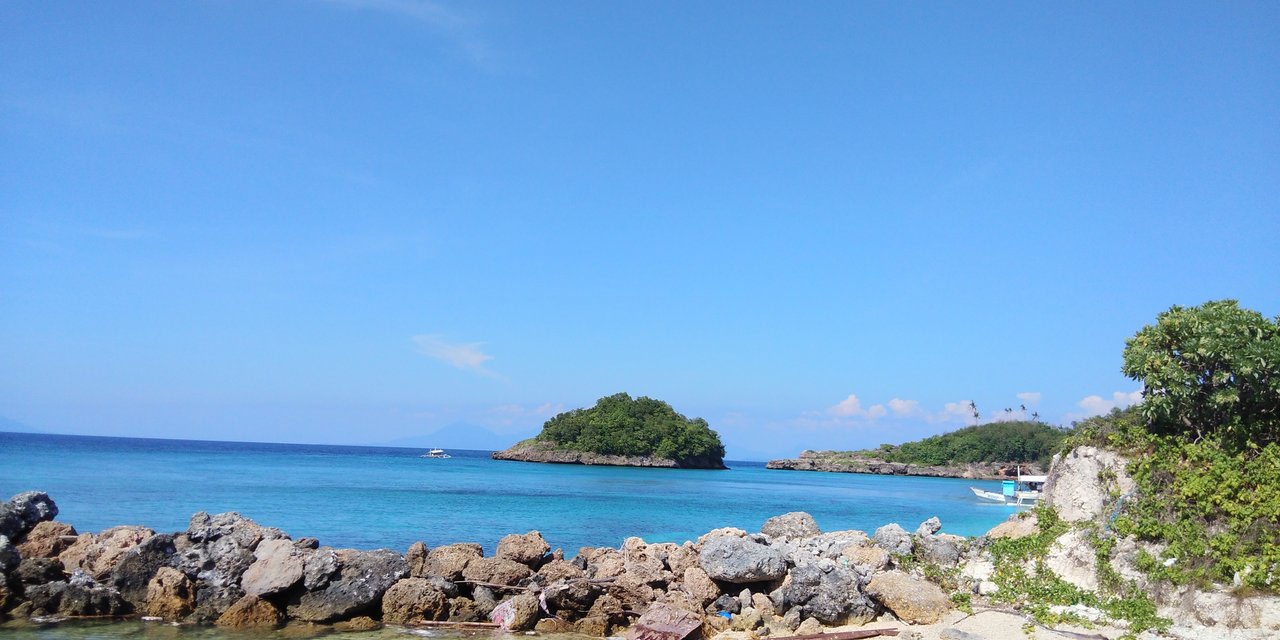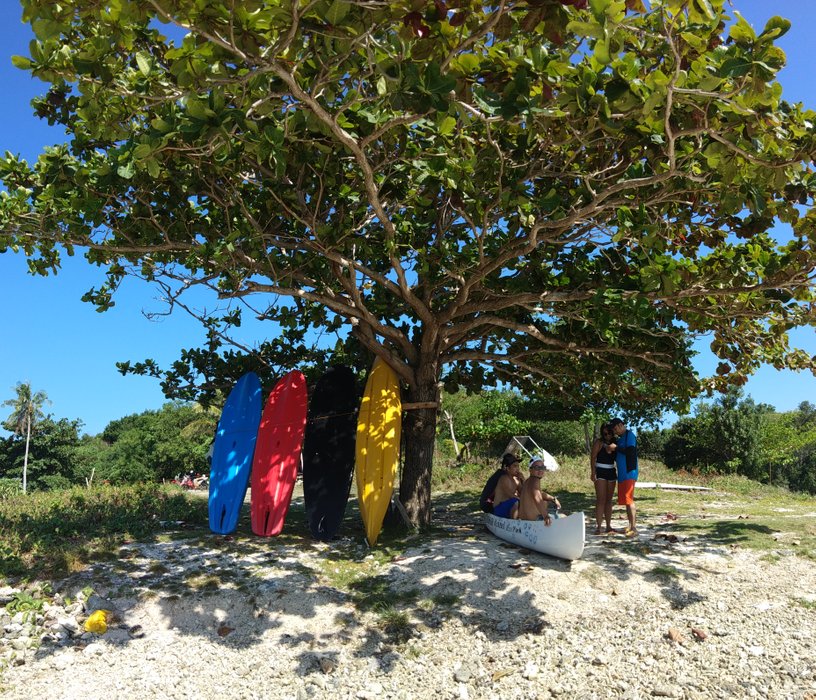 ---
The sun is setting down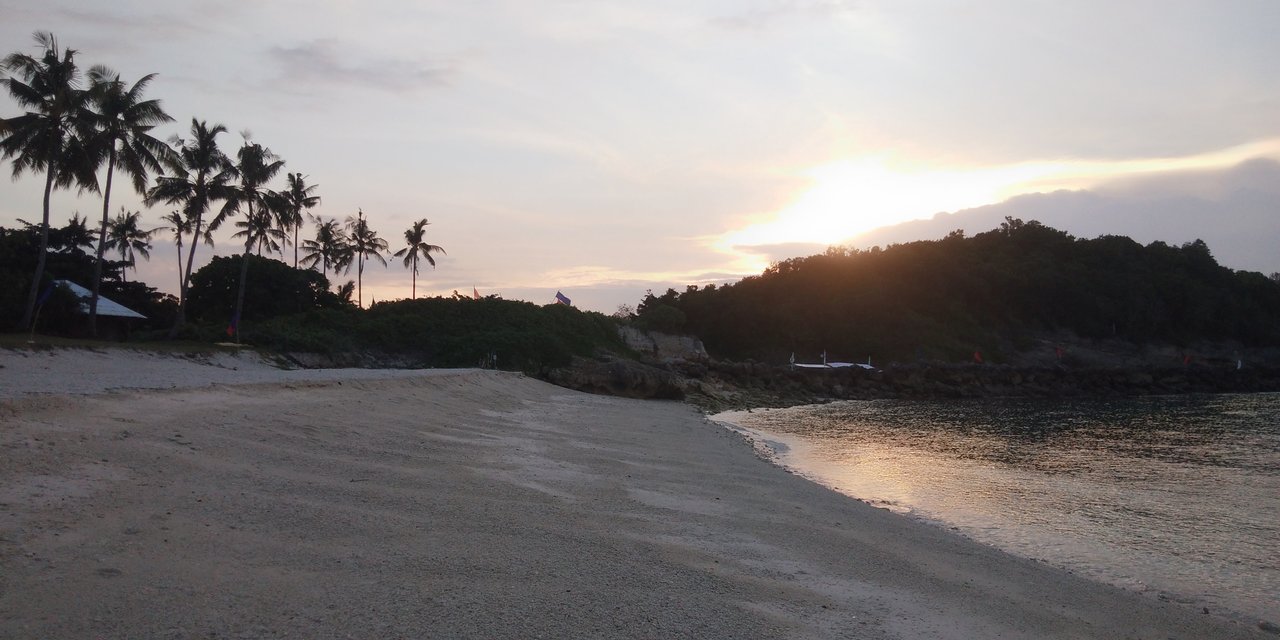 When the sun bid its goodbye, we rolled out a trapal or a tarpaulin on the ground, laid there and shared good stories while looking at the sky. I wished we can have star gazing, but unfortunately, we haven't seen so much starts that night.
After few hours, the cool wind started to blow, then a light rain followed. We immediately went to our tents and moved it inside this mini lounge or whatever they call it. Thankfully, they have this or else, we'll be a basang sisiw or wet chick. We've experienced that in Alcoy before and that's one funny experience that I couldn't forget!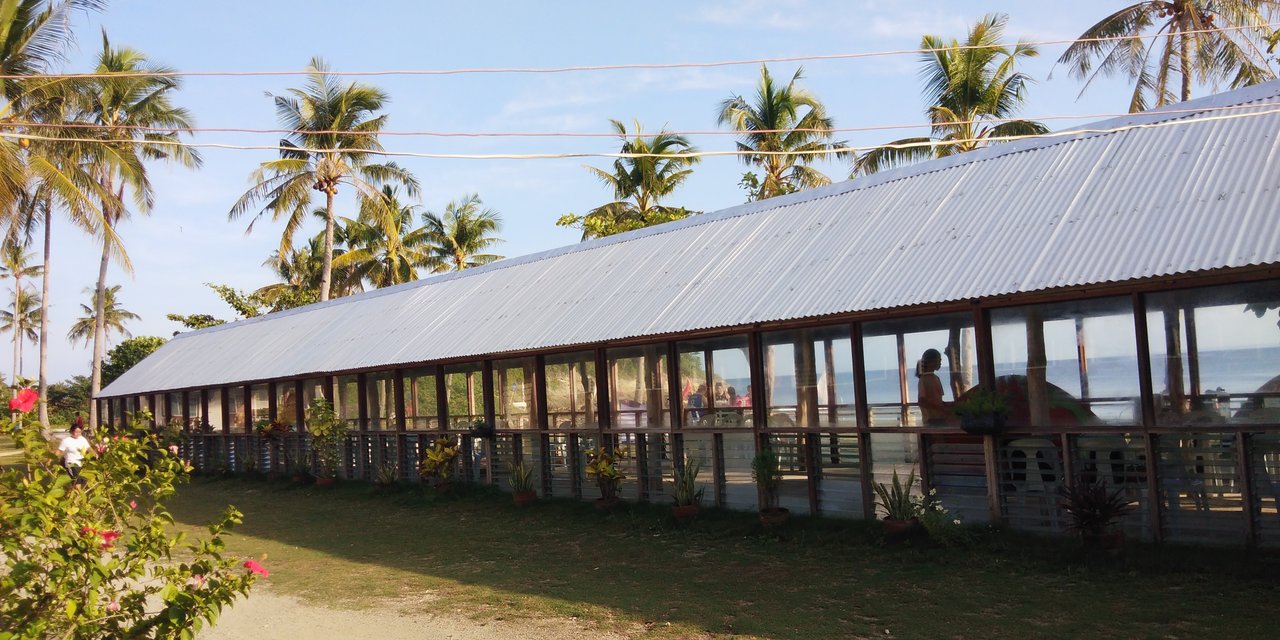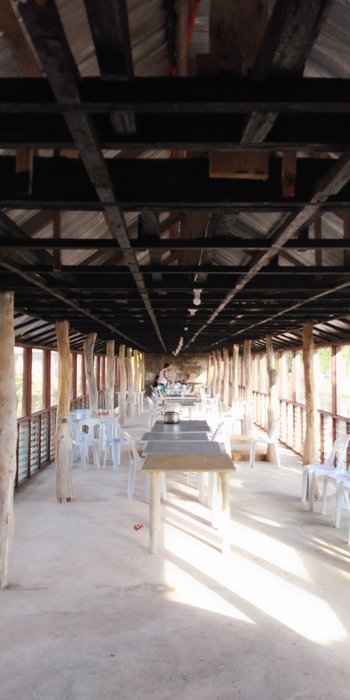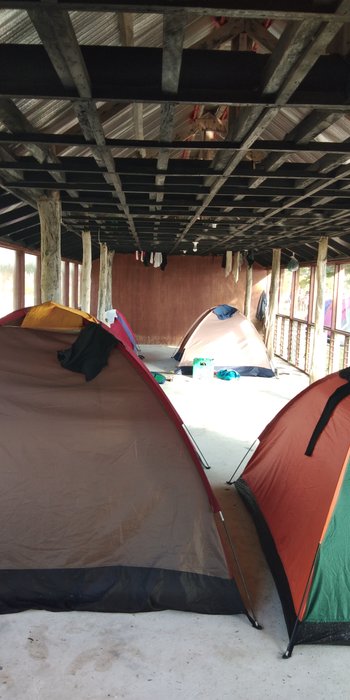 ---
Even though it's raining outside, it didn't stop us from enjoying the rest of the night until we decided to have some sleep.
It was 6 AM when my boyfriend and I woke up. We immediately packed our things because we'll be leaving earlier than my friends. My boyfriend still has his work waiting for him in the city so we decided to take the first trip which is 7 AM. Unfortunately, we were only 6 passengers in the pump boat which made us wait for it to be full or even half of the capacity for it to sail. It was 8:30 AM when the pump boat left the island. We wanted to stay a bit longer, but we can't. So, we decided to just visit the island again and invite our other group of friends to travel the entire island and have more fun-filled adventures.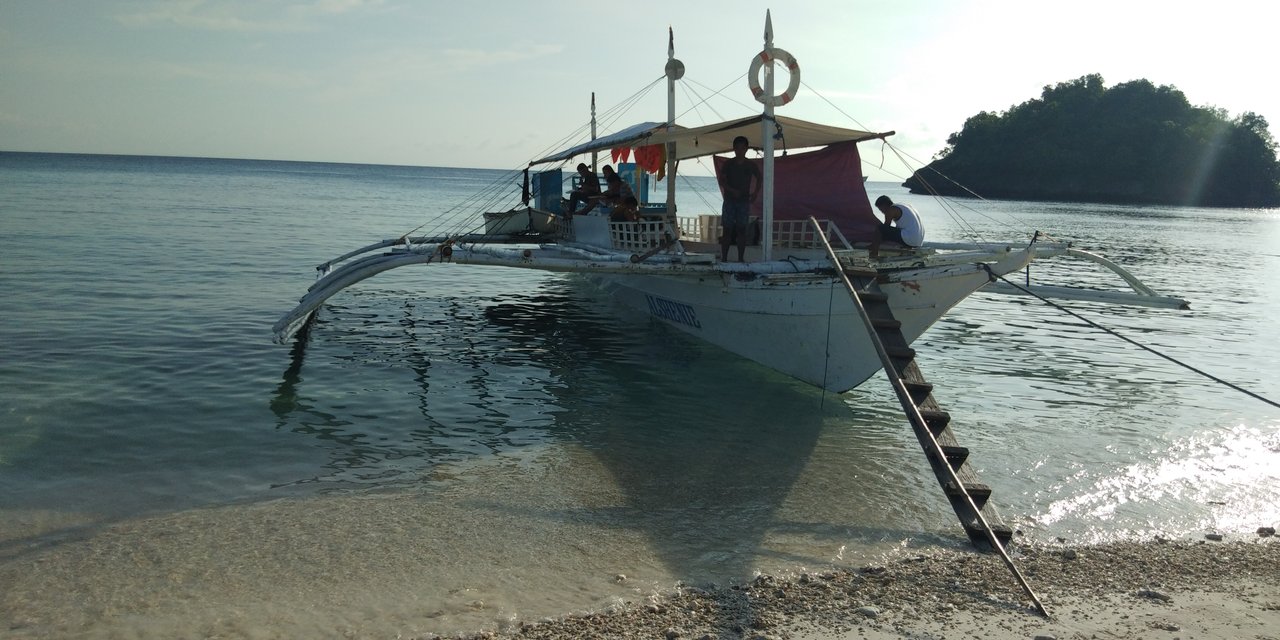 To sum it up, our trip to this underrated yet wonderful island is really memorable. I love the views, sceneries, beach, and everything! I didn't mention how accommodating the staffs of the Eco Park and the locals of the island, right? Well, I really appreciate how good the accommodation on the island was. This is my second most favorite place that I've been into. Well, Camotes Island is still the first in my heart. But, I'm looking forward to coming back again to this island with my best friends.
---
HOW TO GET THERE:
---
Go to North Bus Terminal. Take a bus going to Maya-Bagay and tell the conductor that you're going to Tapilon Port. You can also take a V-hire if you want to have a smooth ride with little stopovers. The travel time is around 3-4 hours.
For non-aircon bus, the fare is Php 192. For airconditioned bus, the fare is Php 212. If you want to take a V-hire, your fare will be around 170-200. It depends on them how much fare they'll ask you.

From Tapilon Port, hop on a pump boat going to Carnaza Island. Travel time from Tapilon Port to Carnaza Island is 2 hours. The fare is Php 200 (Php 50 as terminal fee and Php 150 for the boat).
Refer below list for the regular daily trip schedule of passenger boats:
TAPILON TO CARNAZA
| Trip | Departure Time |
| --- | --- |
| First Trip | 7:00 AM |
| Second Trip | 9:30 AM |
| Third Trip | 11:00 AM |
| Fourth Trip | 12:30 PM |
| Fifth Trip | 2:00 PM |
| Last Trip | 3:30 PM |
CARNAZA TO TAPILON
| Trip | Departure Time |
| --- | --- |
| First Trip | 7:00 AM |
| Second Trip | 8:30 AM |
| Third Trip | 10:00 AM |
| Fourth Trip | 11:30 PM |
| Fifth Trip | 1:00 PM |
| Last Trip | 2:00 PM |
I also talked to some locals and they offered an exclusive Island Hopping Tour for Php 8,000. You don't need to ride a passenger boat going to Carnaza Island because that Php 8,000 already includes taking you to Carnaza Island and back to Tapilon Port. The maximum capacity of their pump boat is 20 persons excluding the boatmen. So if you're going to the island as a group, you can save if you'll rent your own pump boat. Just text Ritche at 09195646288 for pump boat rental.
---
ACCOMMODATION AND RATES:
---
Entrance fee to Carnaza Eco Park is Php 200/head.
Closed cottage or small room good for 2 persons is only Php 200.
Php 2900 for an air-conditioned room which is good for 4 persons (entrance already included).
Php 1450 for a non-aircon room which is good for 4 persons (entrance per head is Php 100).
If you are more than 4 in a room, you have to pay Php 200/head for the excess and they will give you an extra foam.
Note: They advise to book earlier if you want to rent their rooms. You may contact them at 09367316495.
But if you want the camping feels, you can just walk-in and pay Php 50 to set-up your own tent.
Closed cottage or small room good for 2 persons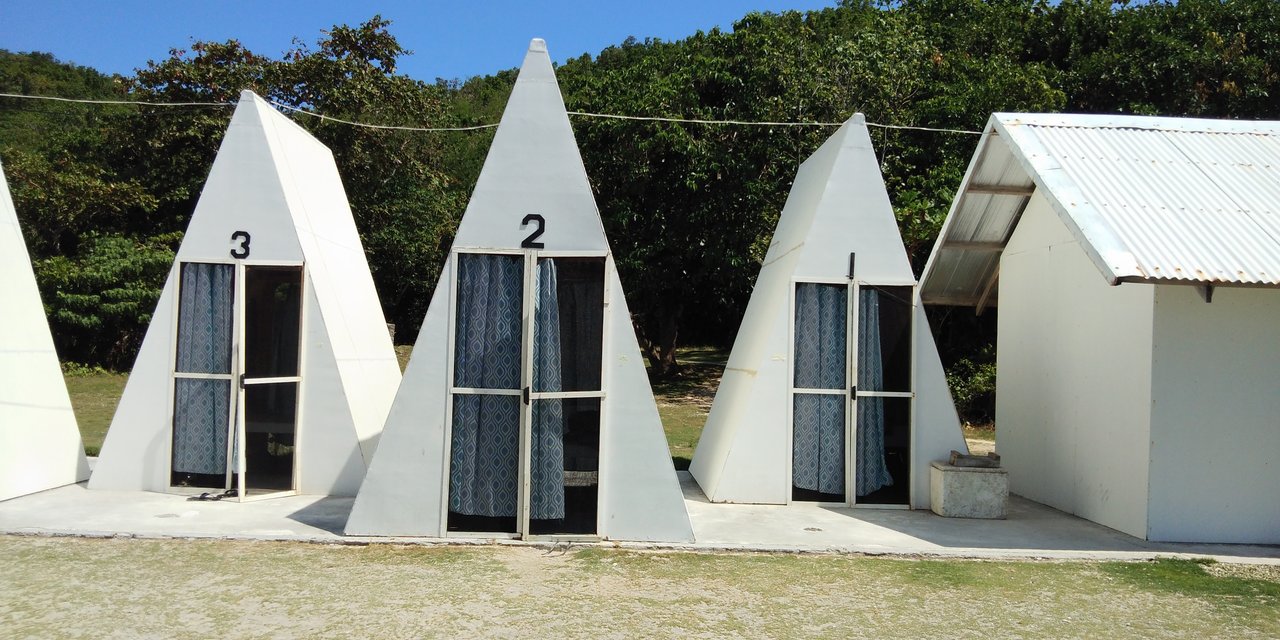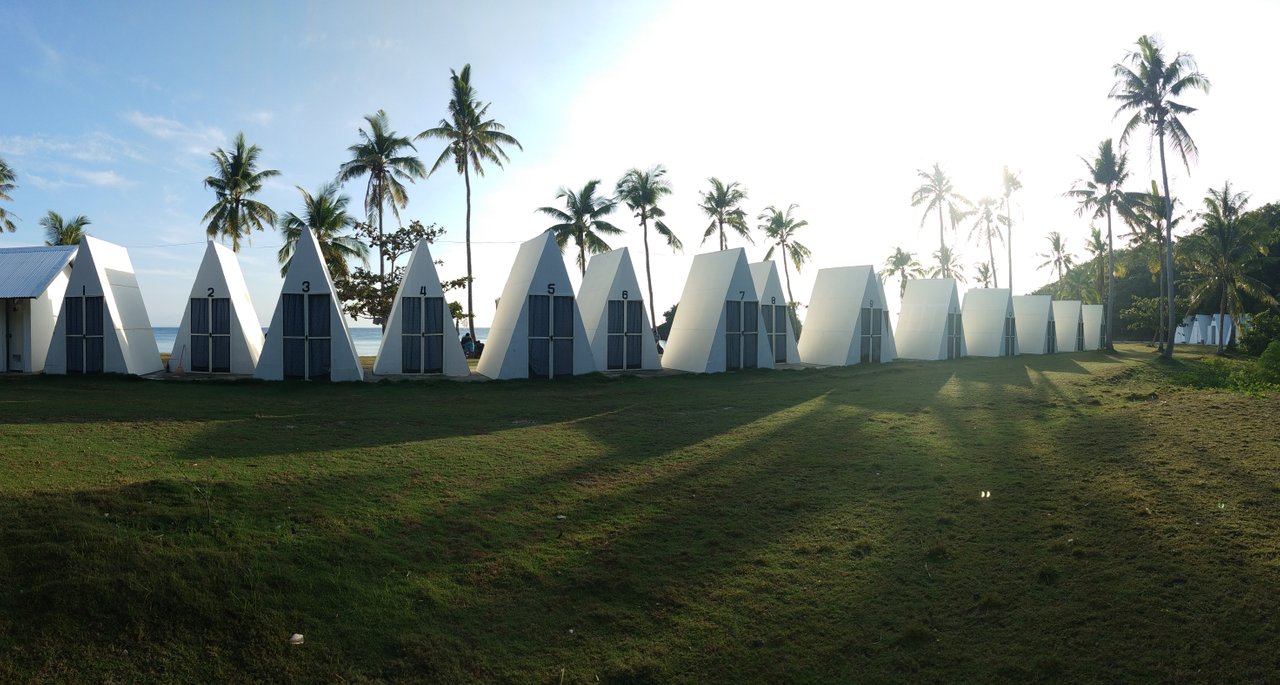 ---
Air-conditioned/Non-aircon rooms good for 4 persons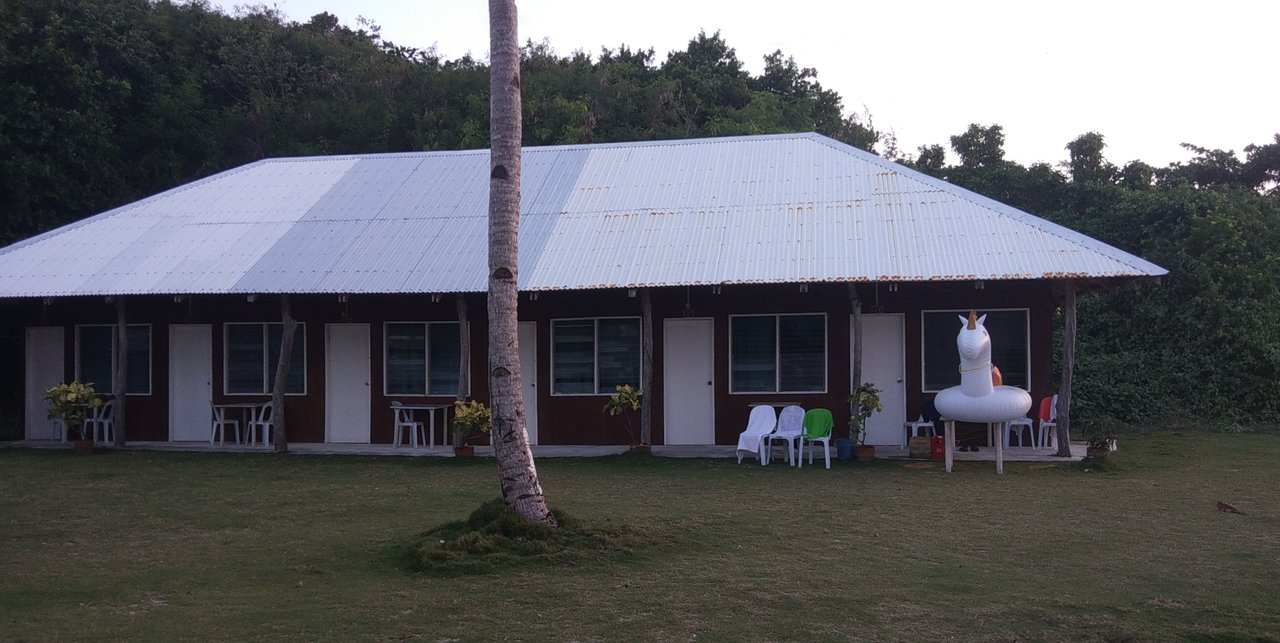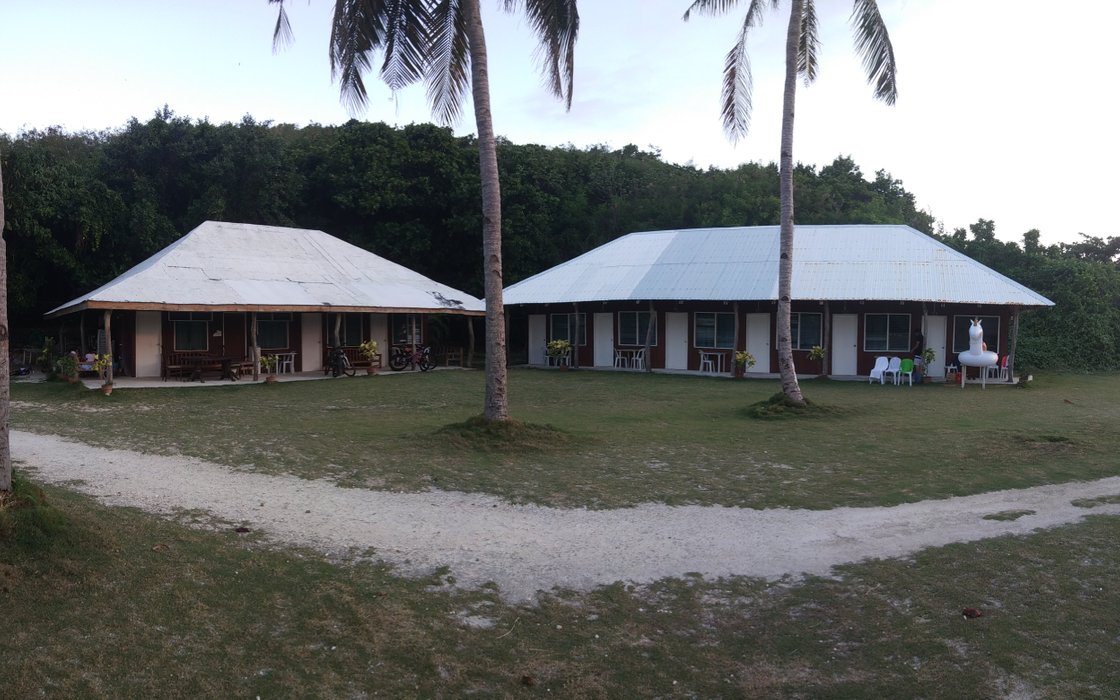 ---
---
OTHER ACTIVITIES:
---
If you want to travel the entire island, there are habal-habal or motorcycle drivers who offer that trip. If you are alone, they will ask you Php 250. But if you're 2 persons to ride the habal-habal, they will only ask you Php 150 per head. You will be taken to the Twin Beach, Skull Cove, and Kailina Beach. If you want to see the beautiful sunset at Kailina Beach, it is recommended to take the tour by afternoon.
---
IMPORTANT REMINDERS:
---
You can bring your own food, kitchen and cooking utensils. Food stalls aren't many on the island.
If you choose to stay at the Carnaza Eco Park, you can enjoy their solar-powered facilities. We were able to charge our phones and gadgets without difficulty because they have a lot of outlets to use.
Mobile signal within the island is limited. There are times that we can enjoy our mobile data, but there are also times that our phones have zero signal.
Be friendly to the staffs and locals. They are very accommodating.
Have fun and enjoy your stay at Carnaza Island!
And definitely leave no trace!
---
---