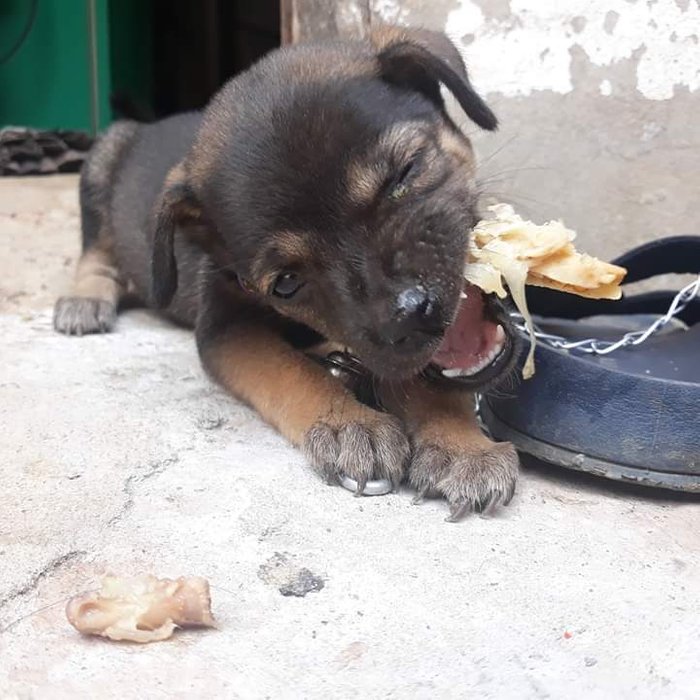 My buddy who lives next to the Vietnamese cemetery in Luang Prabang invited me over to meet his new puppy and to drink some local home-brew rice whiskey.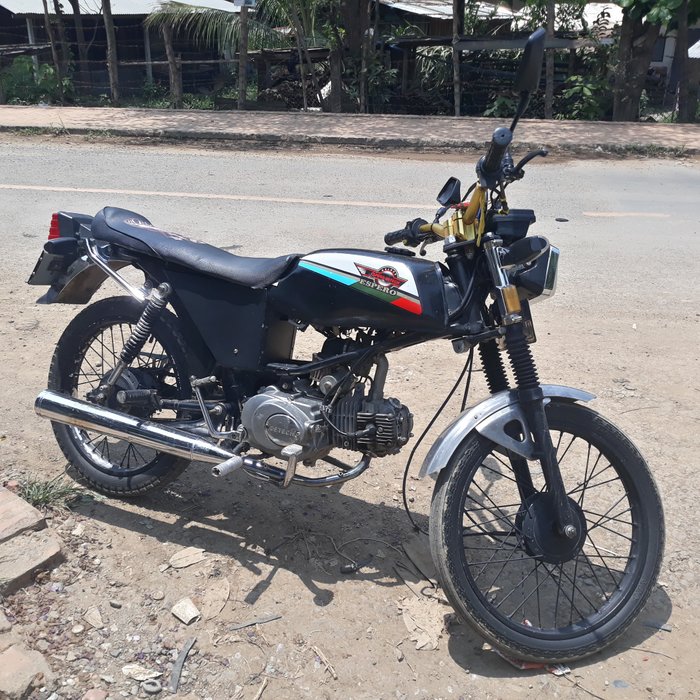 He has the great delusion that he's going to sell this beast for around $400 on FakeBook. I tried to tell him that most foreigners here pick these up for two hundred bucks then sales it off to the next guy for the same. What would it take to get this street legal in your country?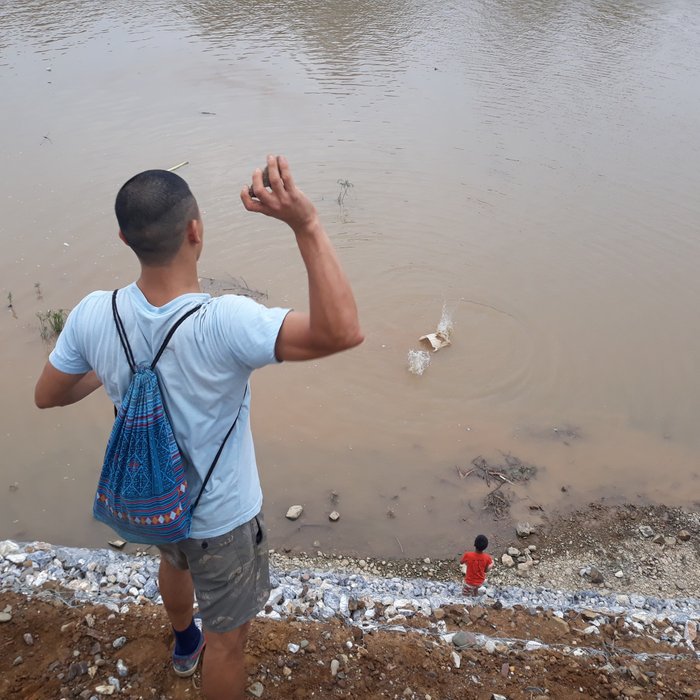 I saw my Russian friend throwing rocks at a plastic bucket with some local boys. They all had the relentless obsession to sink the bucket. I personally didn't think it was a good idea to throw rocks by each other's heads, but they were having so much fun and he said, "They're fine!"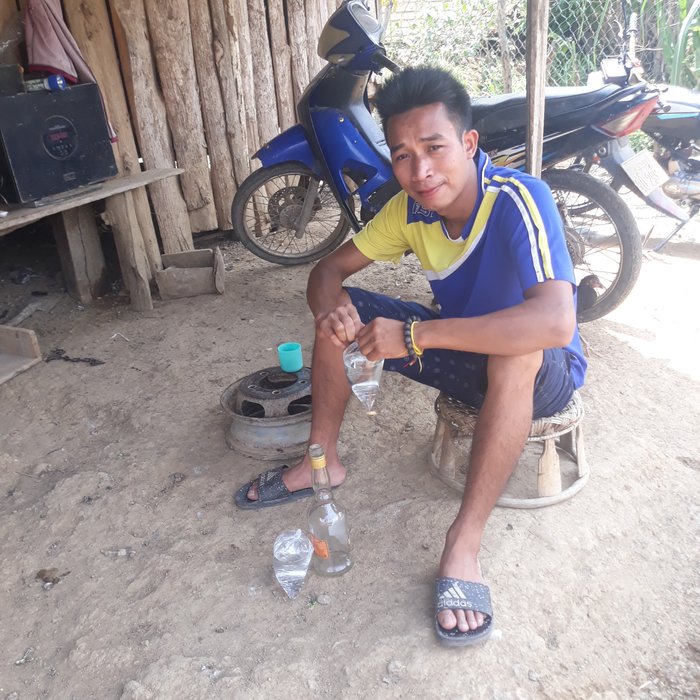 My buddy is from the hill tribes. They aren't Buddhist. They have their own religion and language. They also make their own whiskey from rice.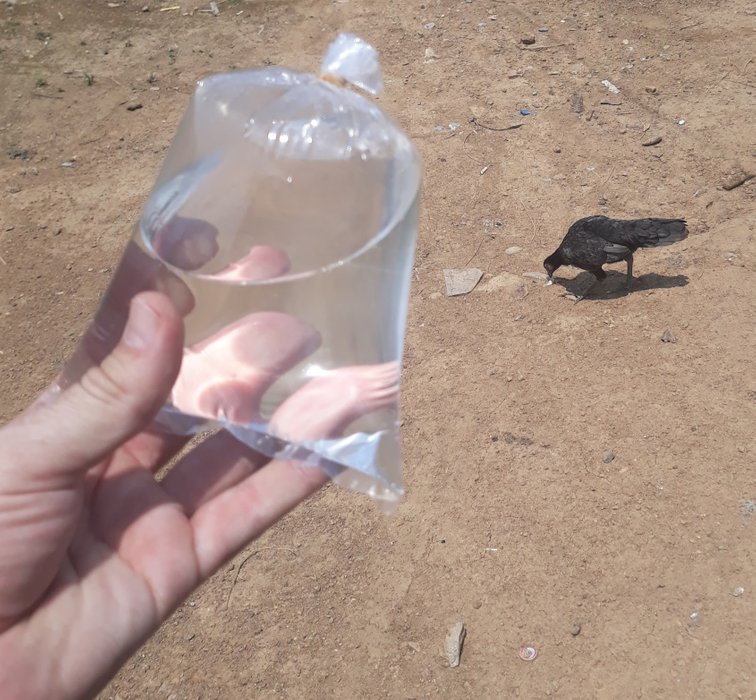 Have you ever bought alcohol in a bag? This was my first time.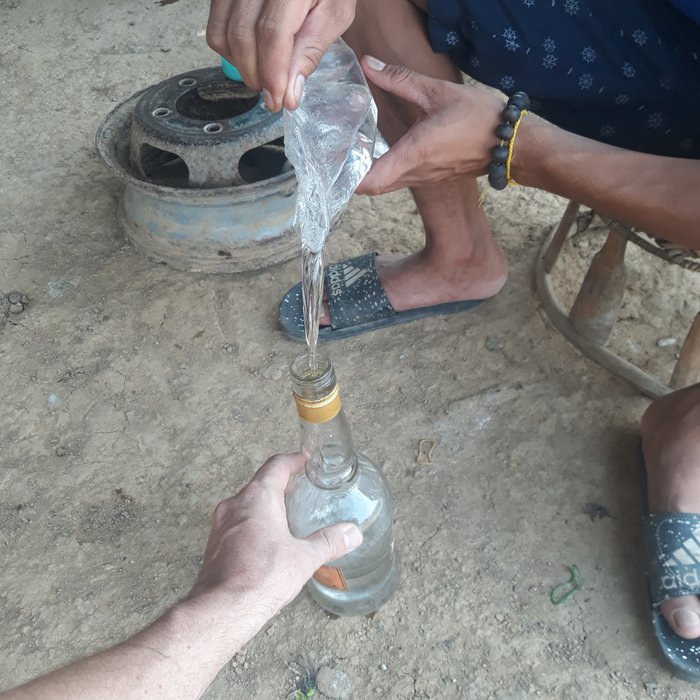 If you can drink this strong ass whiskey, then you can drink anything after that. It tastes horrible.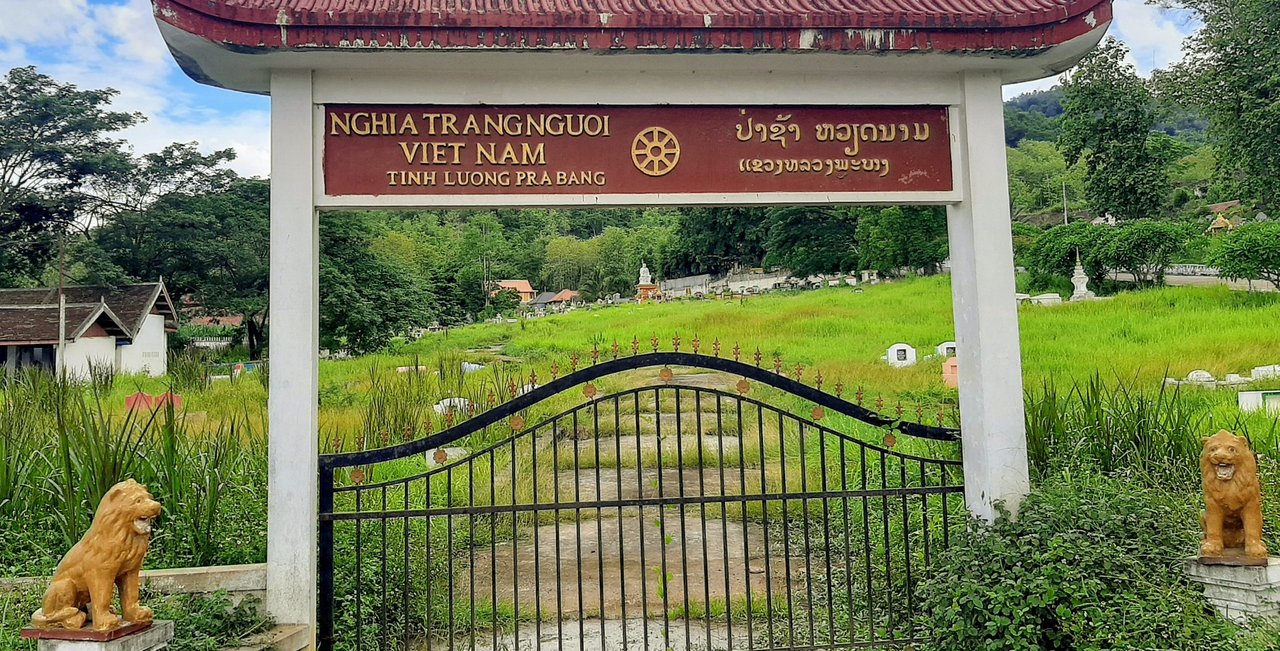 Many Vietnamese are Christian, so they need a cemetery, unlike Buddhists who burn the dead. Do you prefer to be buried or cremated after death? I never went to war or saw combat, so I don't feel I deserve a military funeral, but anyone with an honorable discharge can get one from the Veteran's Affairs. I honestly don't care or think about it, but I do want these songs played at my funeral: Joy to the World by Three Dog Night, Handyman by James Taylor, and Shook Me All Night Long by AC/DC. What's your death playlist?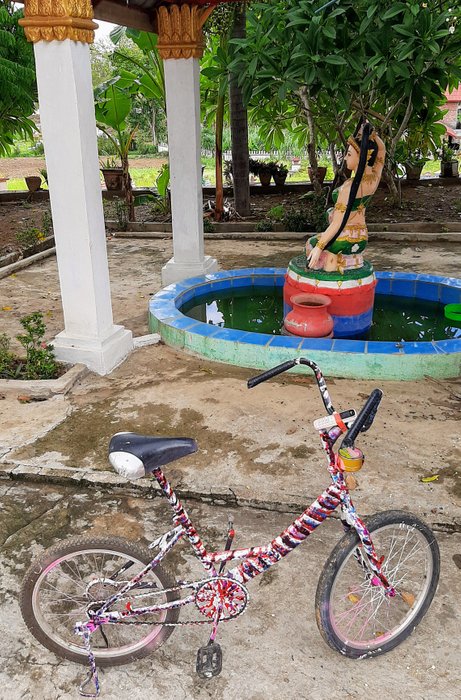 Is it sacrilegious to ask a goddess to watch your BMX? I want to have long hair like her.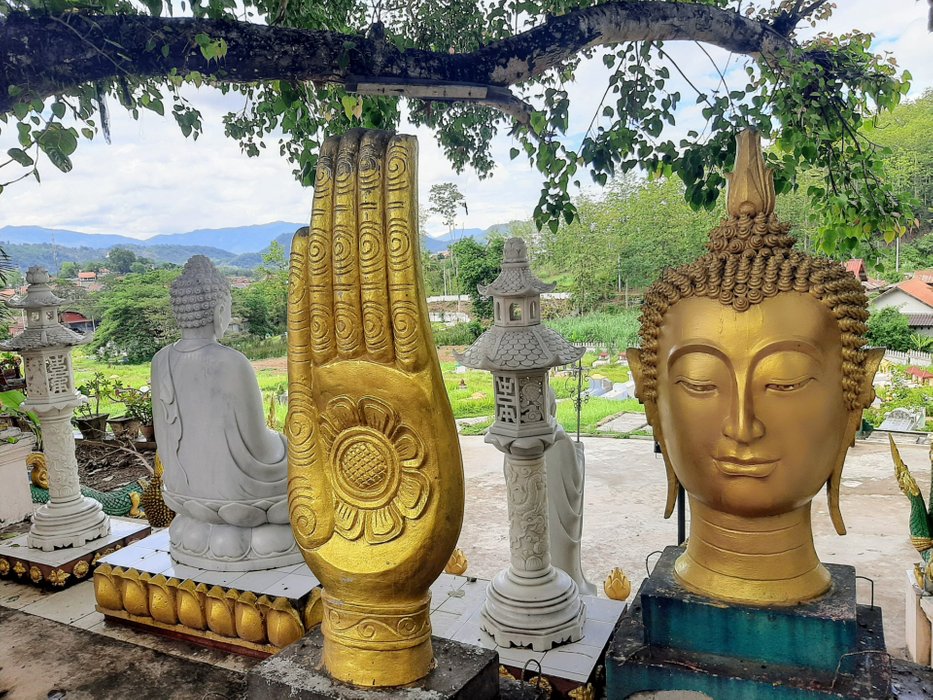 Even though I'm a Buddhist, I have no idea what the hand means. I don't think it means talk to the hand. My guess is that it's something about palm reading, stopping, and enjoying the current moment, but I haven't found Zen yet, so what do you think the hand means?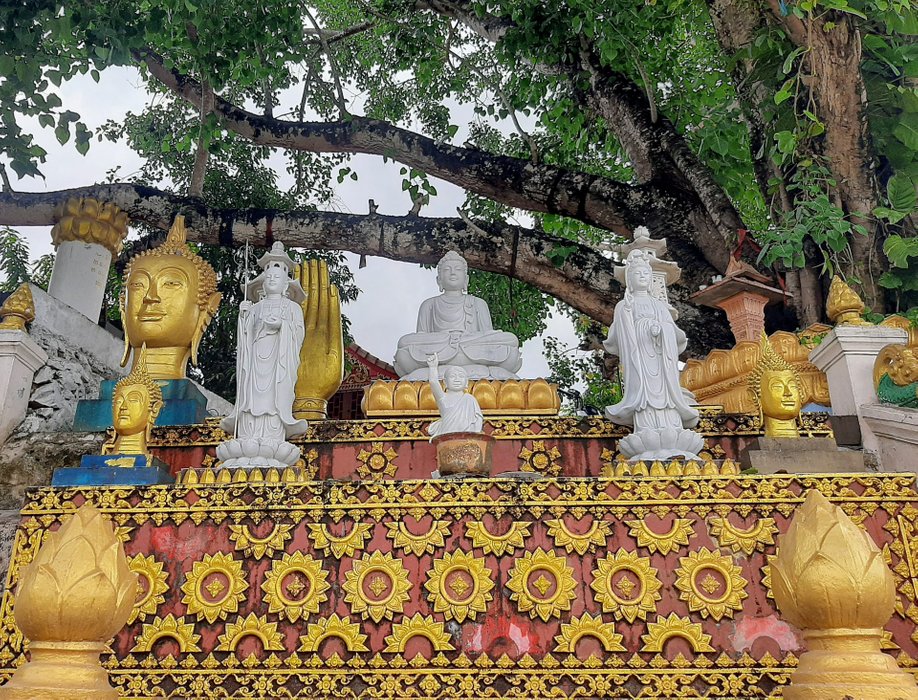 I love how they look so wise and happy under that huge old tree.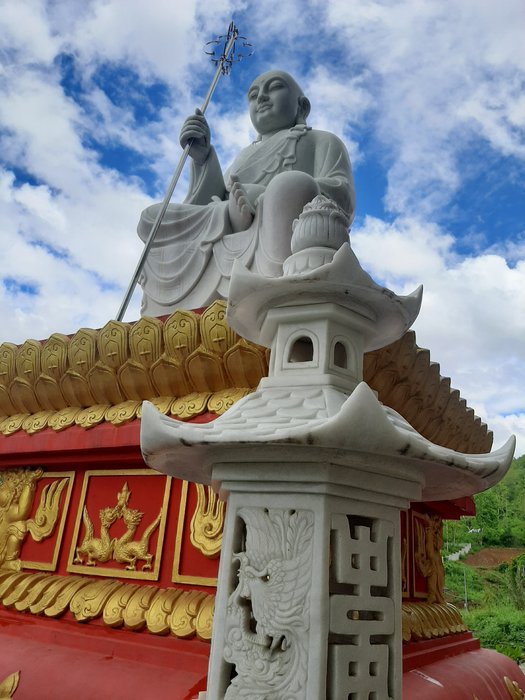 Thanks for visiting this cemetery with us today. Take one of these ghosts home with you. They're very lonely.