This place is seriously cool. I doubt it needs anymore publicity, but here goes. If you don't like trendy, hipster hang outs, then don't come here. But, if you need a cool new shot for your Instagram feed and you want to spend some time in a treehouse, I've got just the place for you...
Azulik, Tulum, Mexico!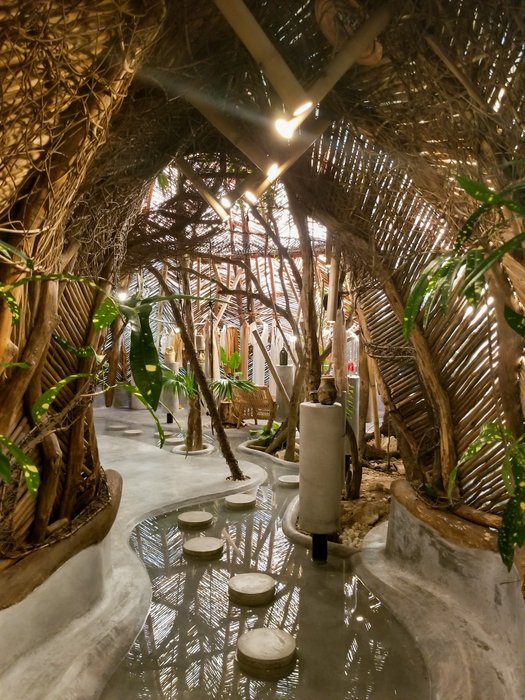 It's right on the beach in Tulum. You can spend the night here, dine here and shop here. We just went for a drink and I have to say, it's definitely the most unique place I've ever enjoyed a tequila 🍸
 
From the minute you arrive at Azulik, you know you're in for a treat. The place is beautiful. A hostess will greet you at the front, and direct you to where you want to go. Once inside, there's a clothing boutique to your left, and an art gallery to your right. Upstairs is the bar and restaurant.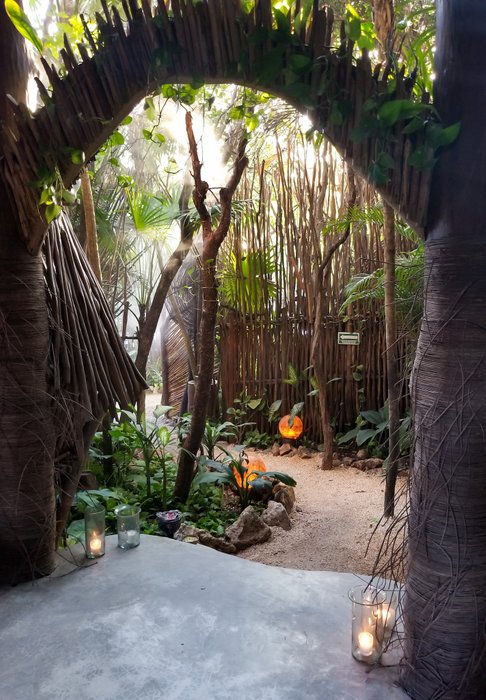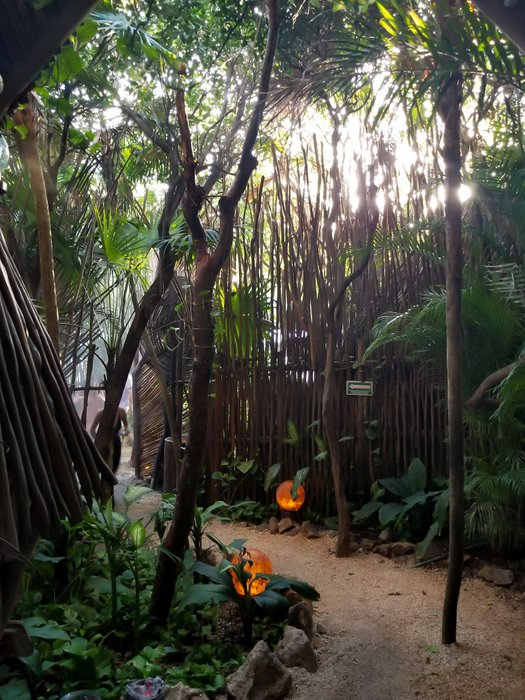 We removed our shoes and had a quick stroll through the boutique. The clothes were definitely waaay out of my budget, but actually pretty cool. And the water walkways were awesome.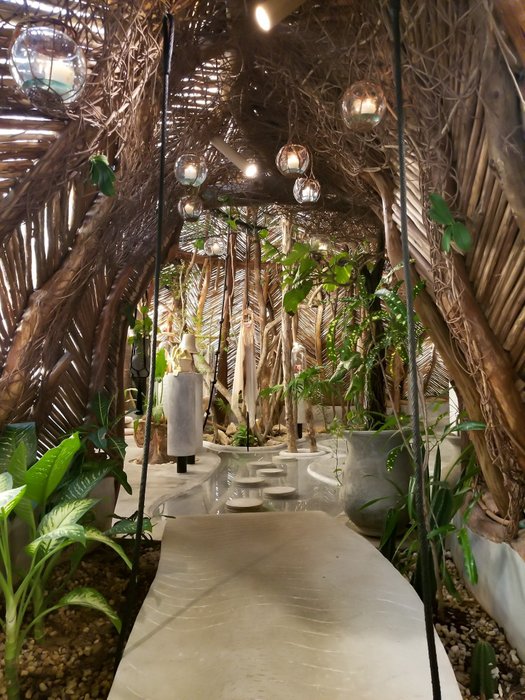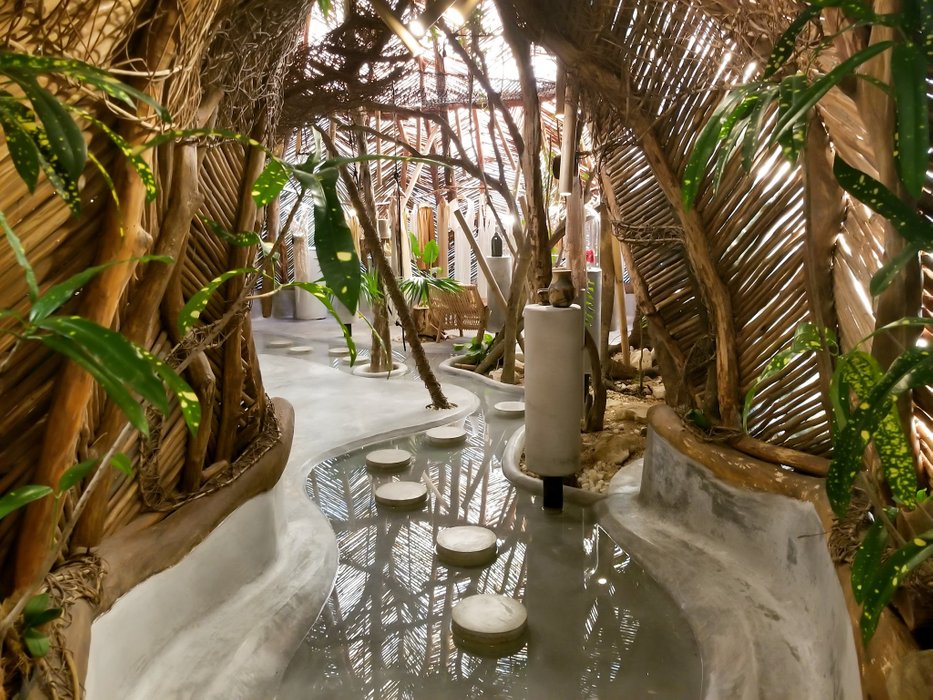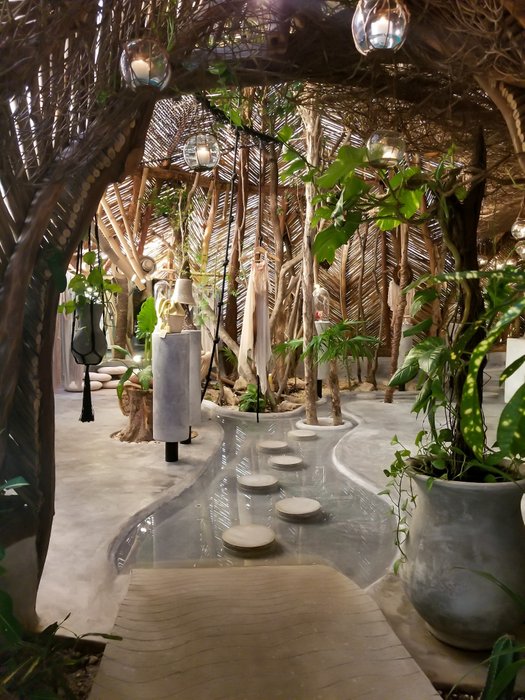 The art gallery was closed when we came by, so we headed straight upstairs to the bar. I was not allowed to use my camera on our visit, but it's fine to take snaps on your phone. I totally get it. If everyone was allowed to use their "real" cameras, it would turn into one big photoshoot.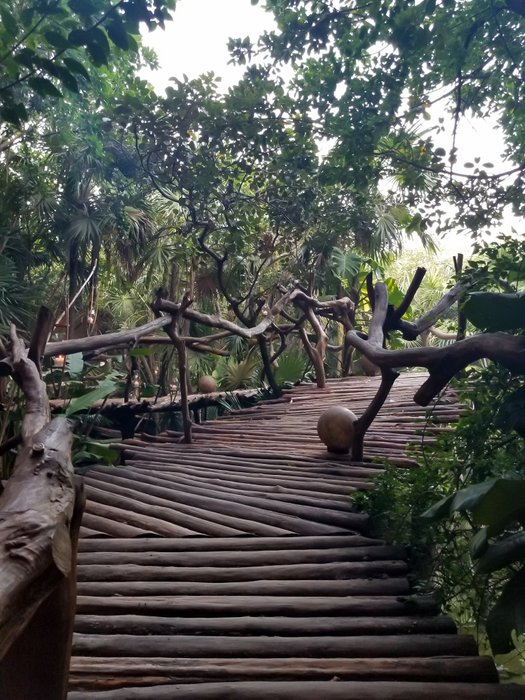 Once you reach the bar, you will see floating nets everywhere. Imagine a hammock, but way bigger. There are cushions to make yourself comfortable while you peruse the drinks menu.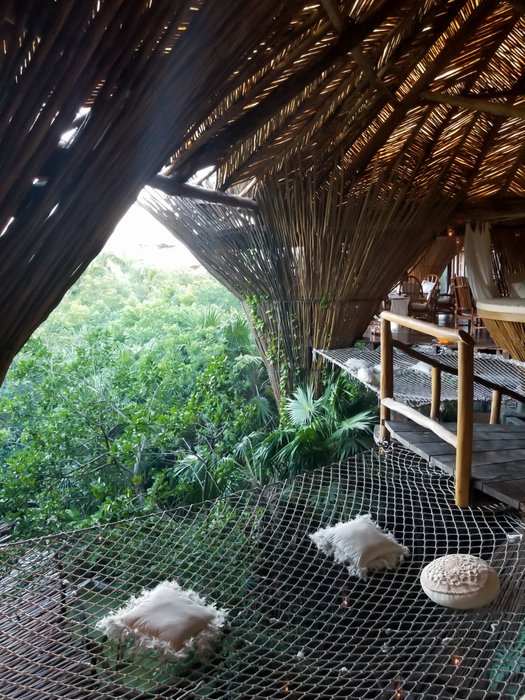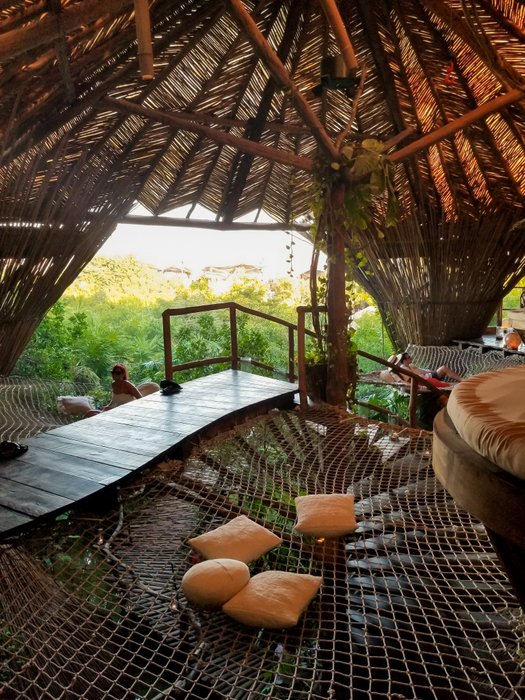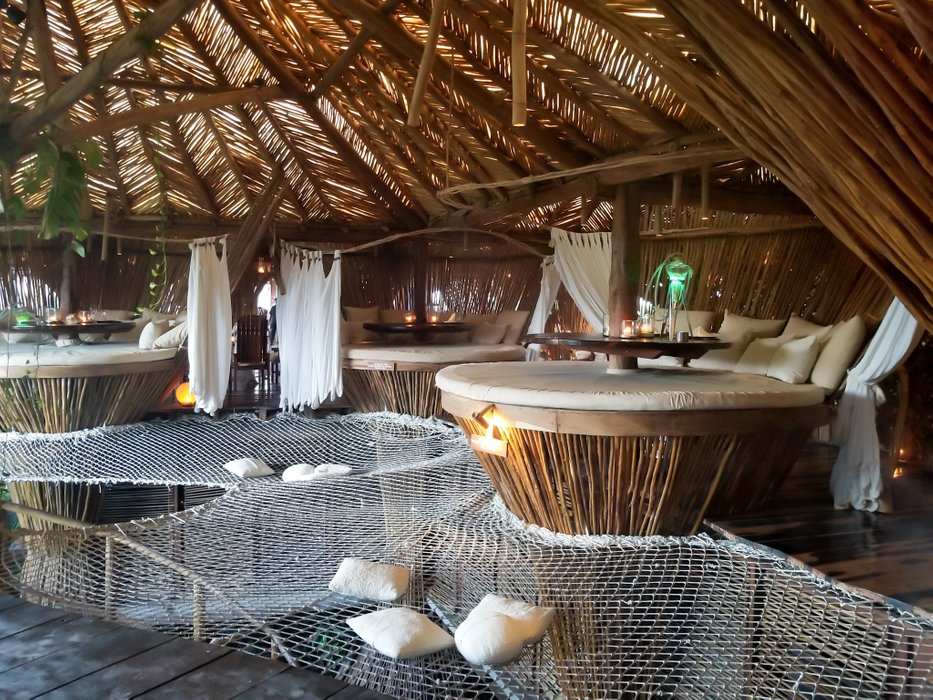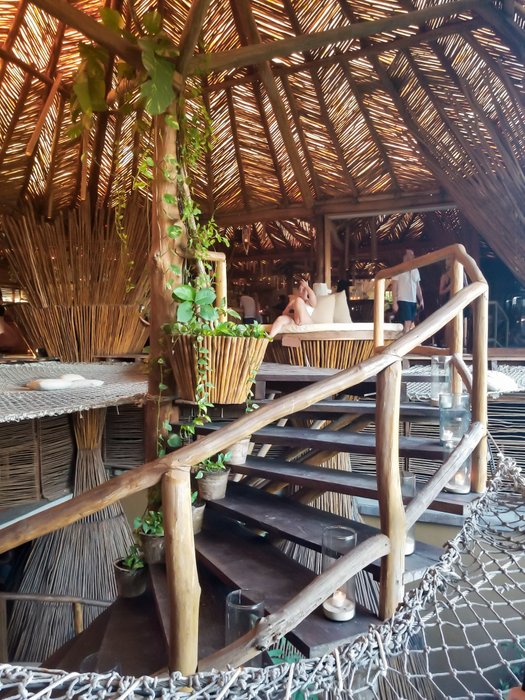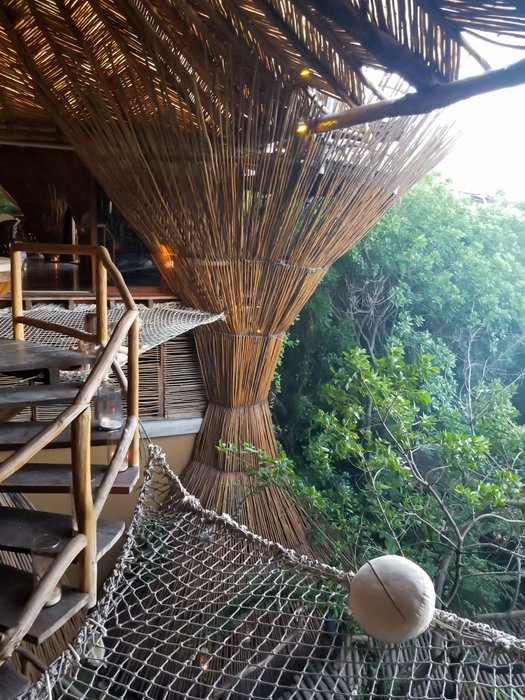 Once we had made our drink selection, we proceeded to a nest. We had a whole nest to ourselves! I can imagine in peak season, this would be near impossible without a reservation. We watched the moon rise up and stars come out, all while floating above the jungle.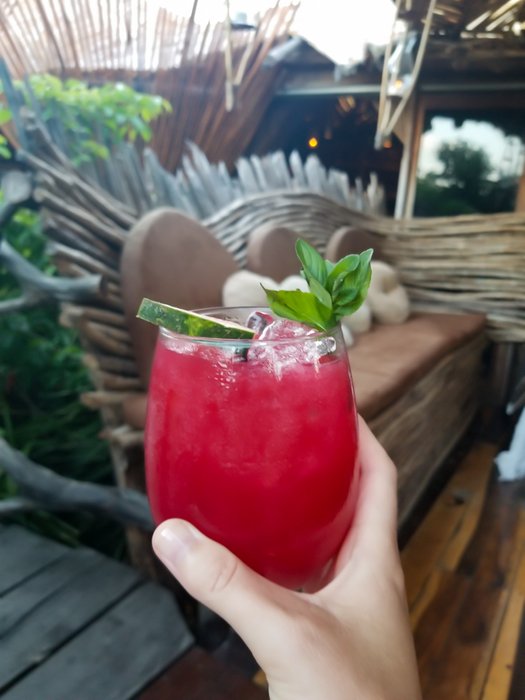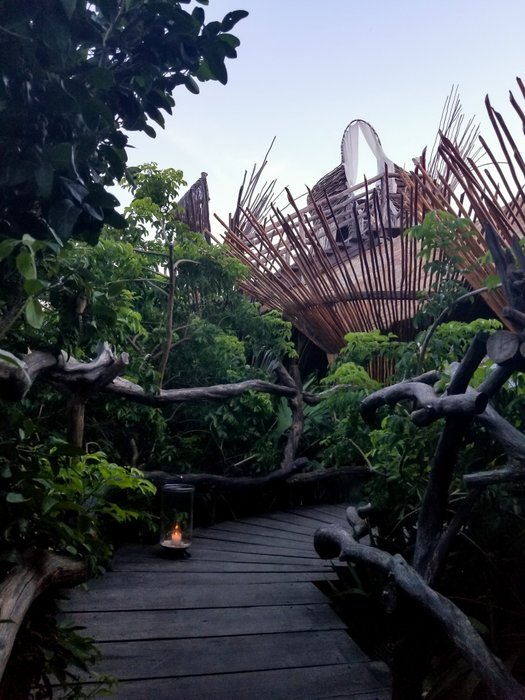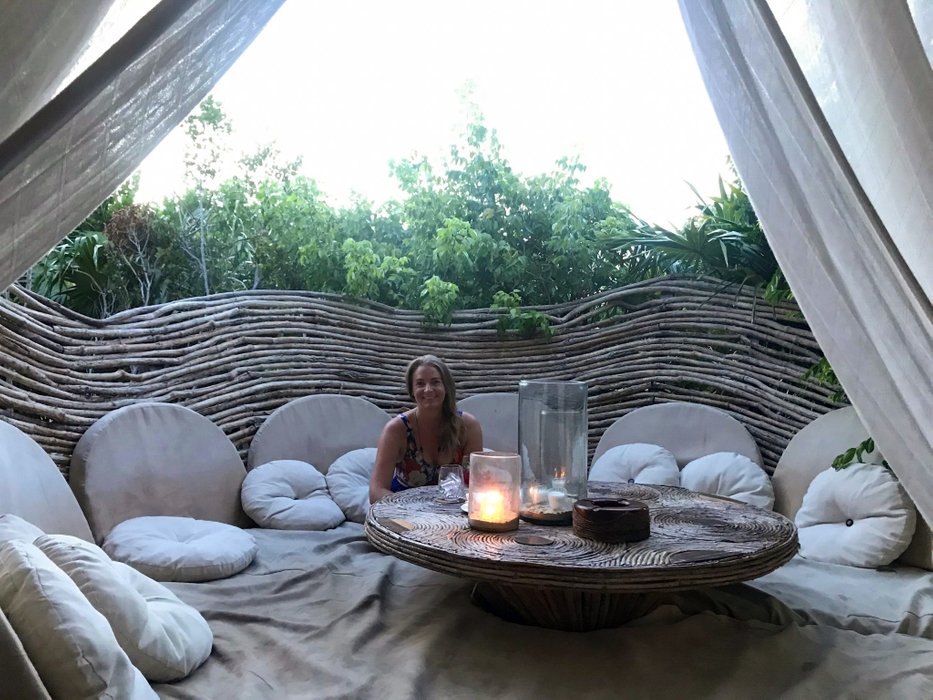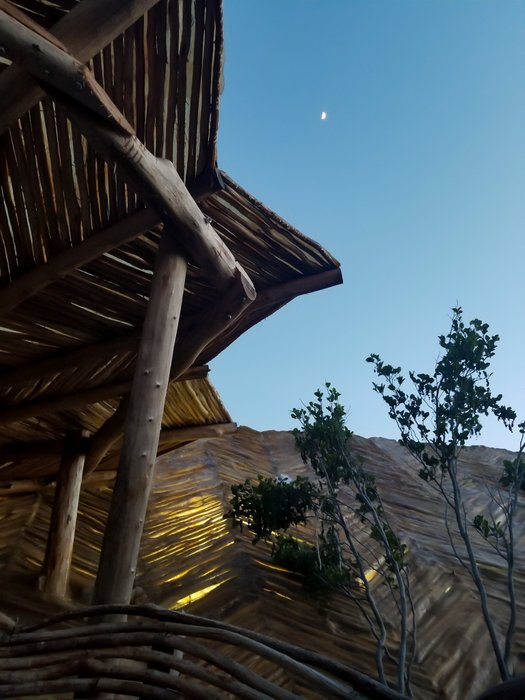 Our drinks set us back $20 USD each but were tasty nonetheless. I enjoyed the experience, and I really appreciated the design of the place. I assume that's what you're really paying for.
It's an eco-friendly resort so if you do decide to spend the night in one of the bungalows, it will be without light or a television. Perfect for a romantic getaway!