There are places in this world that have the power to take your breath away. The Grand Cenote in Tulum, is one of them 🐢
 
It's one of thousands of cenotes that can be found all throughout the Yucatán Peninsula. This one is particularly special as it has a large open top, but deep cavernous areas to explore as well. From snorkellers, to scuba divers, to swimmers, to sideline admirers, there's something for everyone here.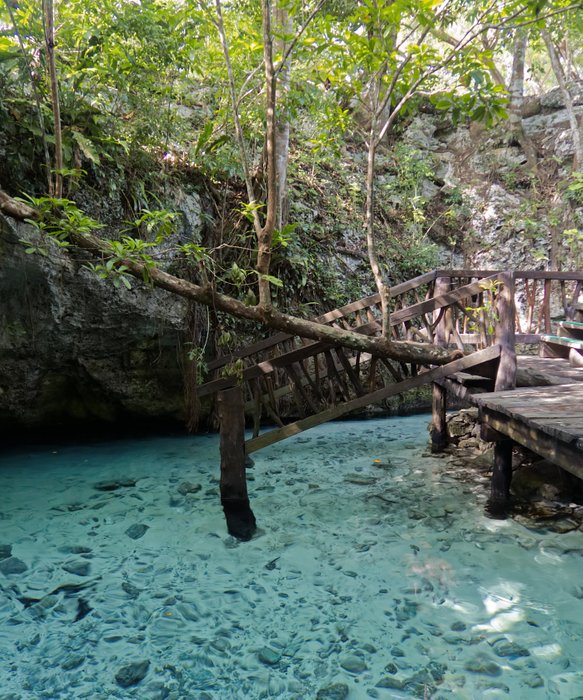 From the moment you arrive, the cool blue water will have you feeling invigorated and refreshed. It's a popular activity in the area, so it's best to get there early so you can beat the crowds. We arrived at 8:30am and there were a handful of people already swimming.
It cost us 180 pesos each (approx $10 USD) to enter the Grand Cenote. You can also hire snorkel gear and lockers, for an additional charge.
You're required to have a shower before swimming in the cenote, like most in the area. This helps to keep the water and the fish, happy and healthy. I wouldn't mind having one of these outdoor showers myself. I believe the water was pumped up from the cenote too which is pretty cool.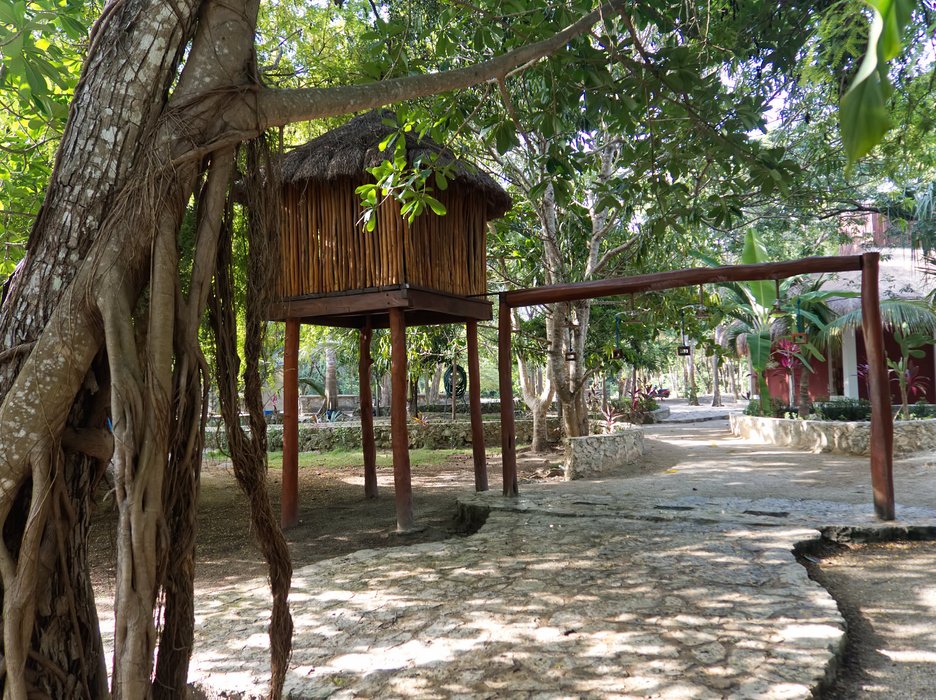 From there, we walked down into the cenote. There's a boardwalk at the bottom which allows you to explore the place before you jump in. In the centre of it all, is a kiosk where you can pick up items like snorkel gear, life jackets and locker keys. We brought along our own snorkel mask, but hired a locker for an extra 30 pesos. That way we could feel comfortable swimming around, without having to keep an eye on all our stuff.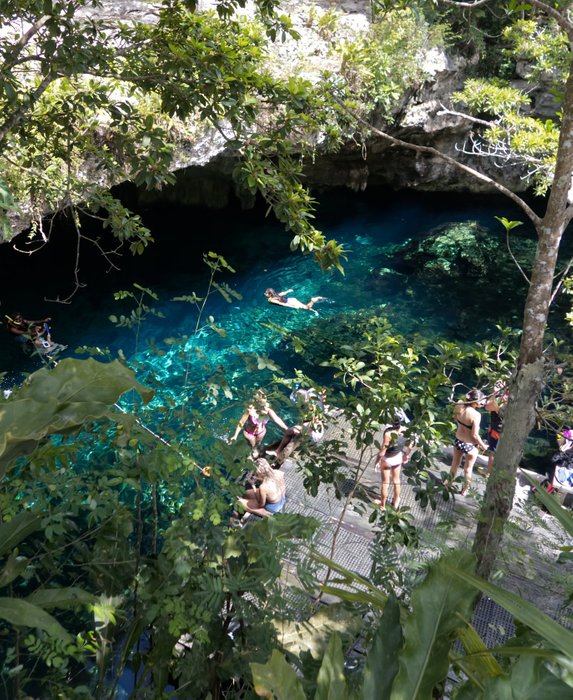 Before our swim, we sat at the water's edge and admired the view for a bit. I couldn't believe how beautiful this place was. From the colour of the water, to the texture of the rocks, to the lush, green forest. It was straight out of a fairytale. I definitely wanted to pack it all up and take it home with me. I now have a pretty good idea of how I want my dream pool to look.
After the fish had finished nibbling on our feet, we started to swim around. Considering how hot the weather was, I was surprised by how cool the water felt.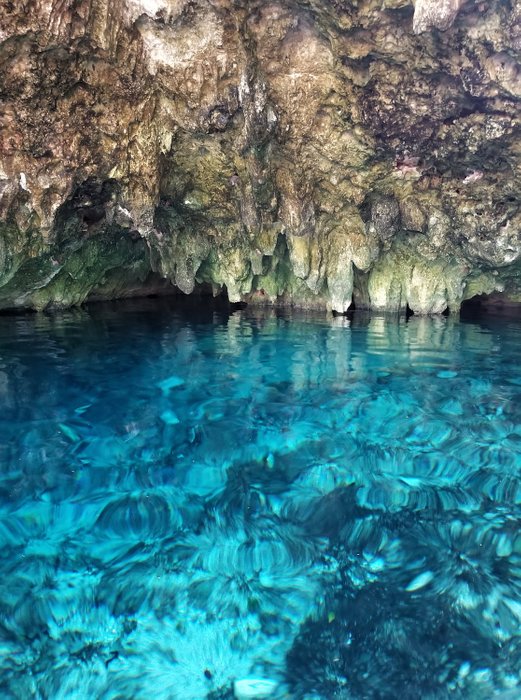 To the right, there's a huge cave that you can swim through. It gets dark in there but it's not too scary. There's always the bats to keep you company. I couldn't touch the bottom but there's a rope to hold onto if you get tired. After a while, the top opens up again, and a private little cenote is revealed. That is, until the other tourists arrive. The water in there is super shallow and a really beautiful colour. We spent a lot of time in this area as it was on the quieter side, and felt a bit more peaceful.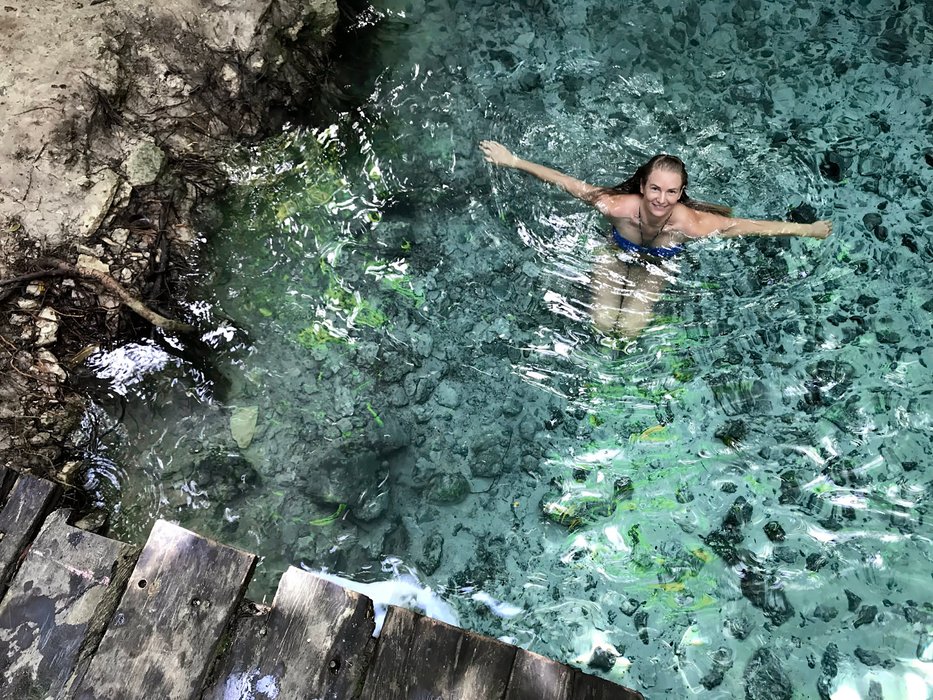 We then made our way back to the main part of the cenote. I really recommend doing some snorkelling as it's a whole new world underwater. You'll start to notice all the little fish and turtles swimming alongside you, and you'll get to see the cool rock formations too. Plus, I had forgotten how peaceful it is underwater. It's so easy to forget your worries and just focus on your breath down there.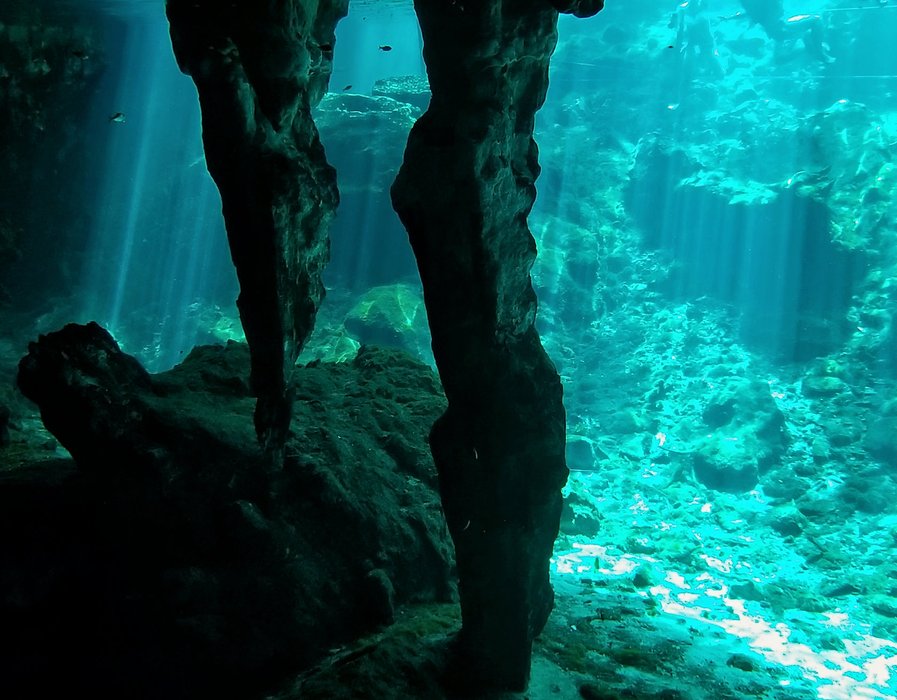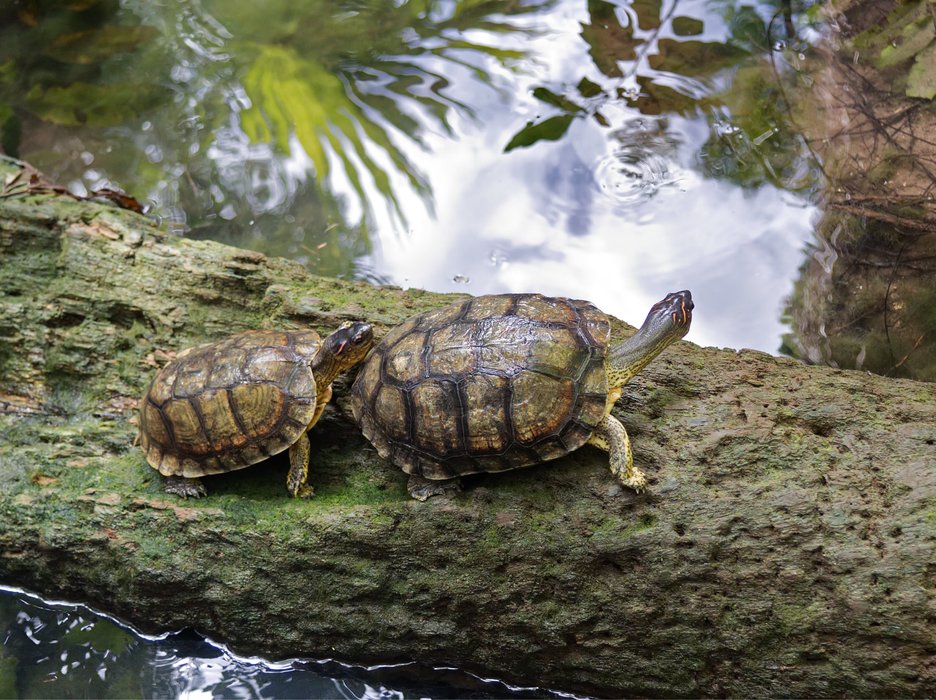 The grounds surrounding the Grand Cenote are set up nicely as well. You could spend a whole day there if you'd like. There's a huge grassy area for sunbathing and a heap of hammocks set up for afternoon sietas, or morning ones. No judgement here. We lazed about in the hammocks for a bit and then went for another swim.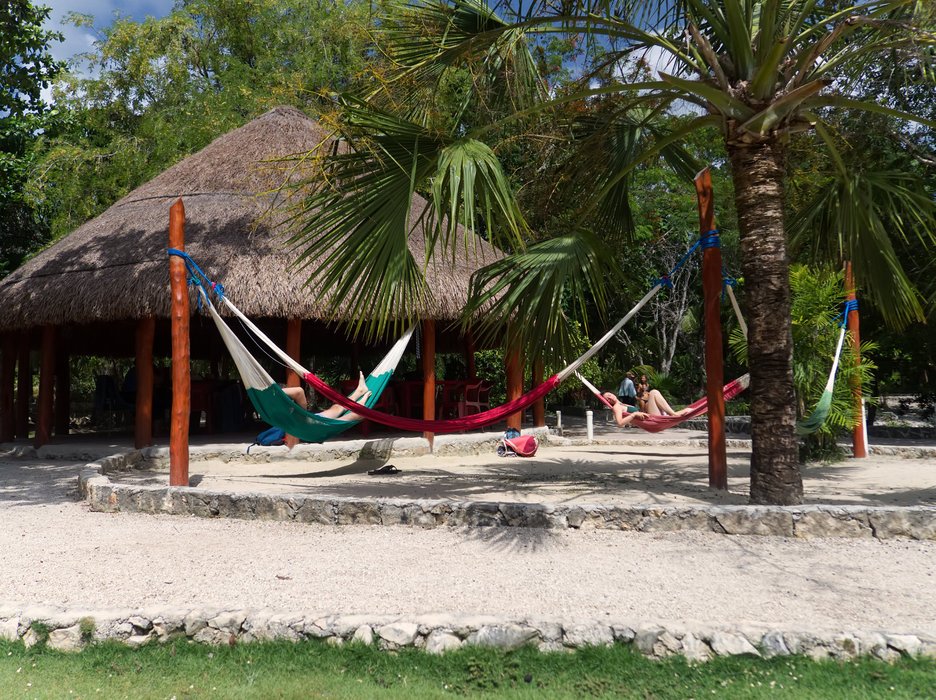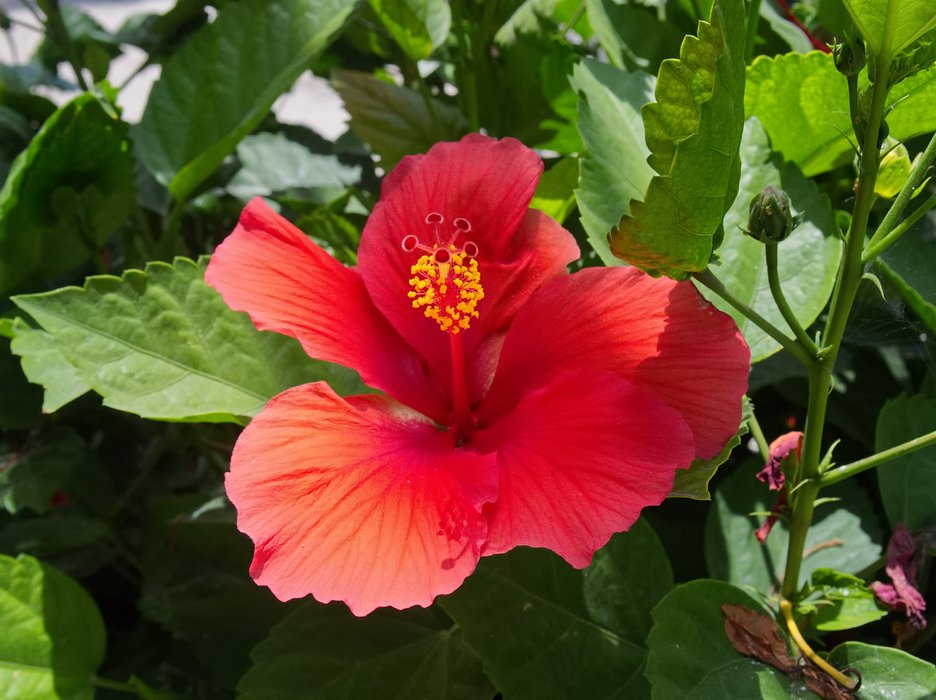 Once we were done, we rode our bikes back to Tulum, along the highway. It only took us 15 minutes but in the midday sun, it was brutal. I don't recommend it in the Summer.
We did however come across the BEST taco stand in Tulum, in my opinion. There were a few locals eating there so we had to check it out. The stand was on the corner of the main road, just outside the Súper Akí supermarket. The salsa was made out of sun roasted tomatoes. They literally had them on the grill, out the back, in the sun. Seriously, if you're in town, and looking for cheap, delicious tacos, check this place out. Just mind the hot sauce. It's hot!