We will start our walk in Pilsen-Bolevec, on the Old Bolevecká Square. Matouš's farm from 1635 (First mention, the farm is of an older date), gets a new thatched roof.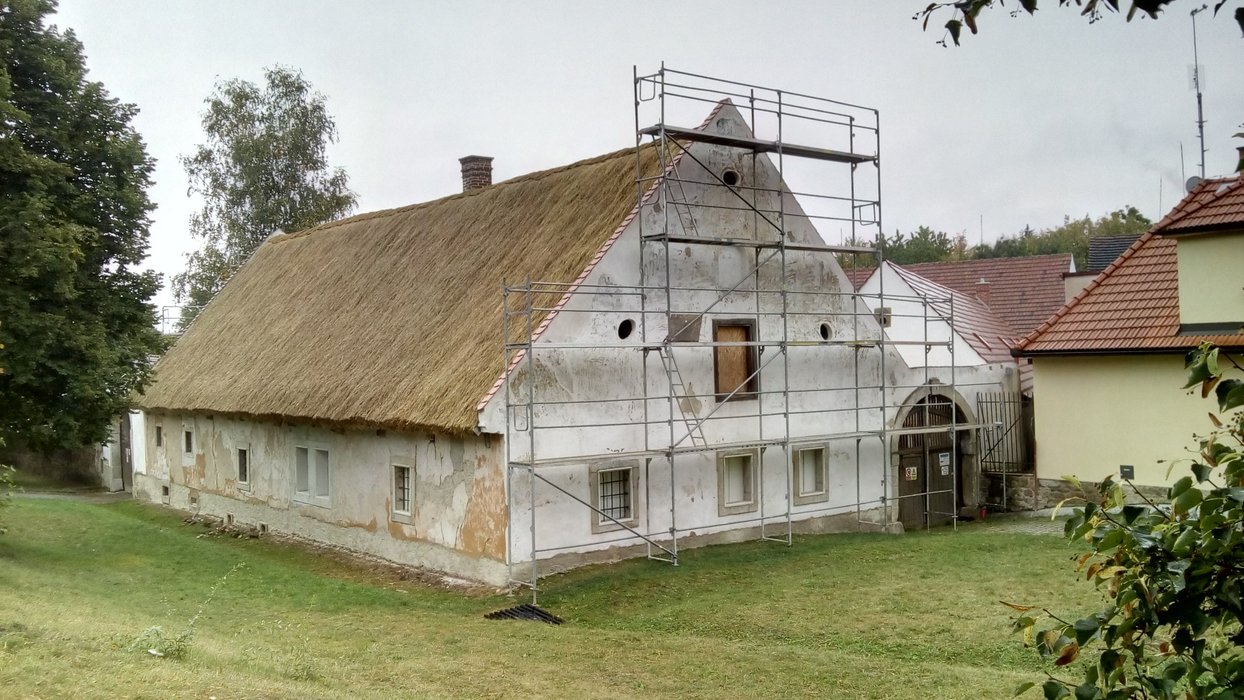 We will look at its gate, thatch and look forward to making it accessible to the public at the National Monuments Institute.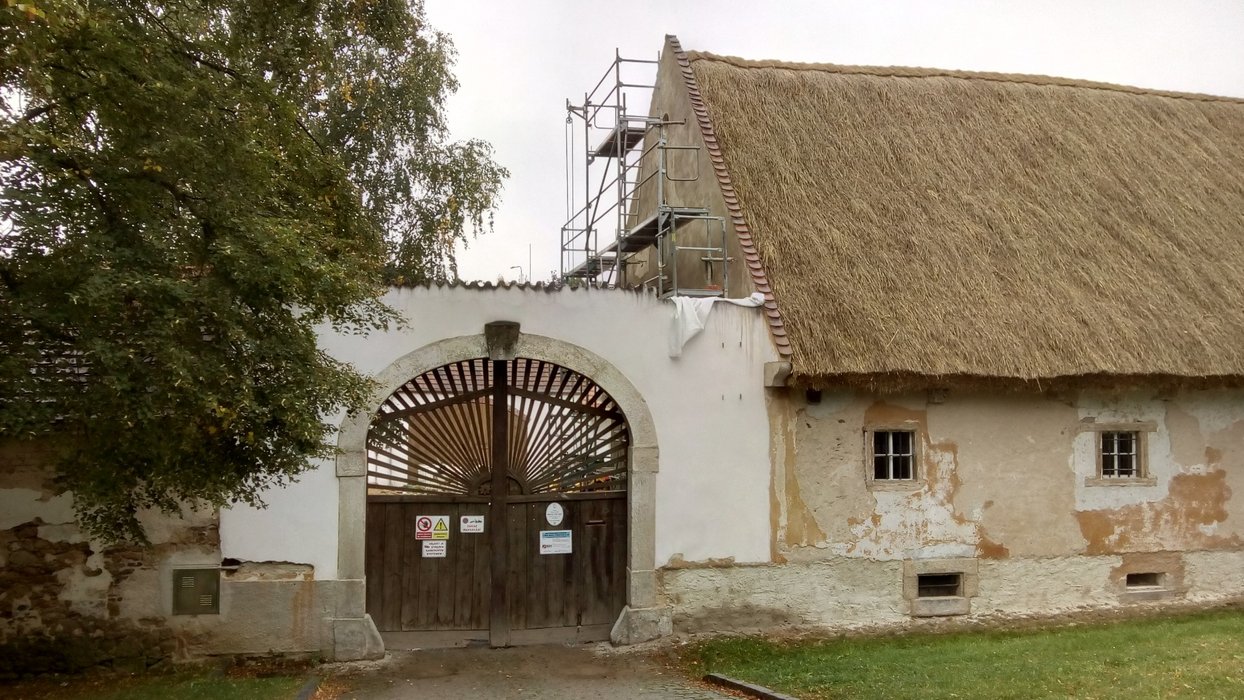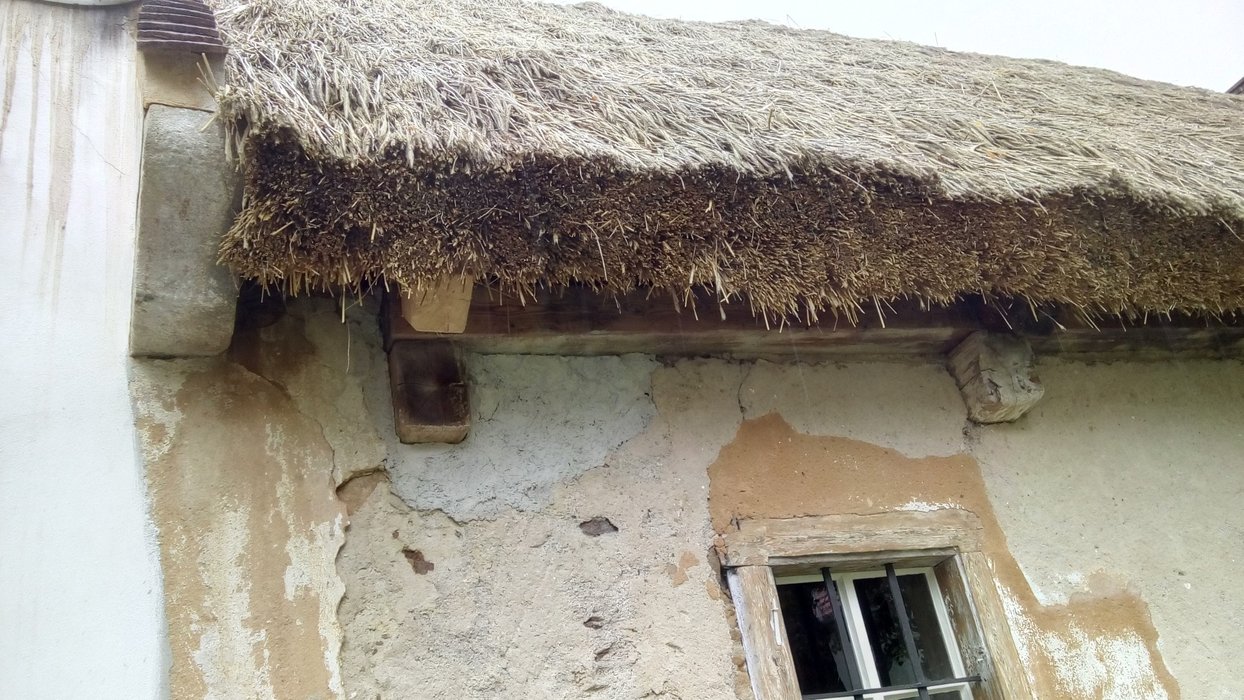 We will take the city bus No. 30 to the stop called Čistící stanice. Here we will get off and follow the asphalt path to the bridge over the river Úslava. On the bridge we look downstream and see the church of St. Jiří (Georg), the oldest building in the city of Pilsen with Romanesque elements.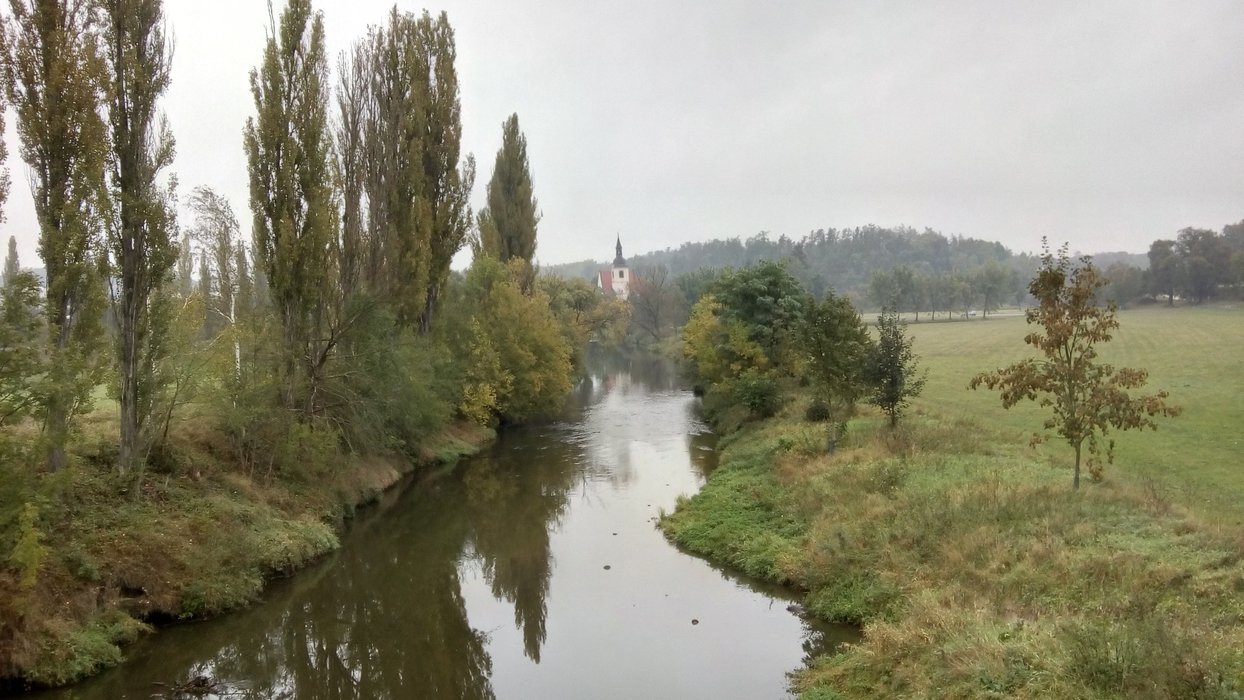 From the church we will go towards the railway line to Prague. We walk through the valley floodplain of the river and love nature. Mushrooms on an old willow stump.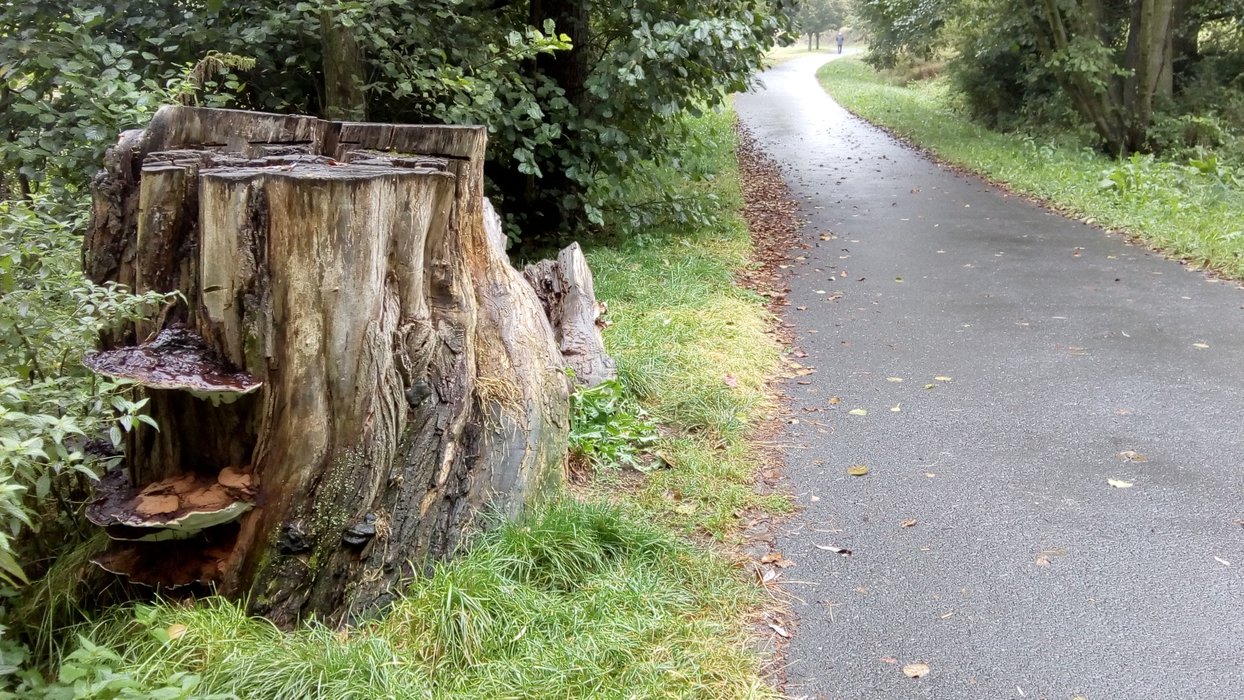 We will cross the railway line and find ourselves at the portals of the longest railway tunnel in the Czech Republic under the Chlum hill. We will find an interesting monument here - the retired head of the Austrian-made punching shield, with which the tunnel was built. Let's look at it from all sides.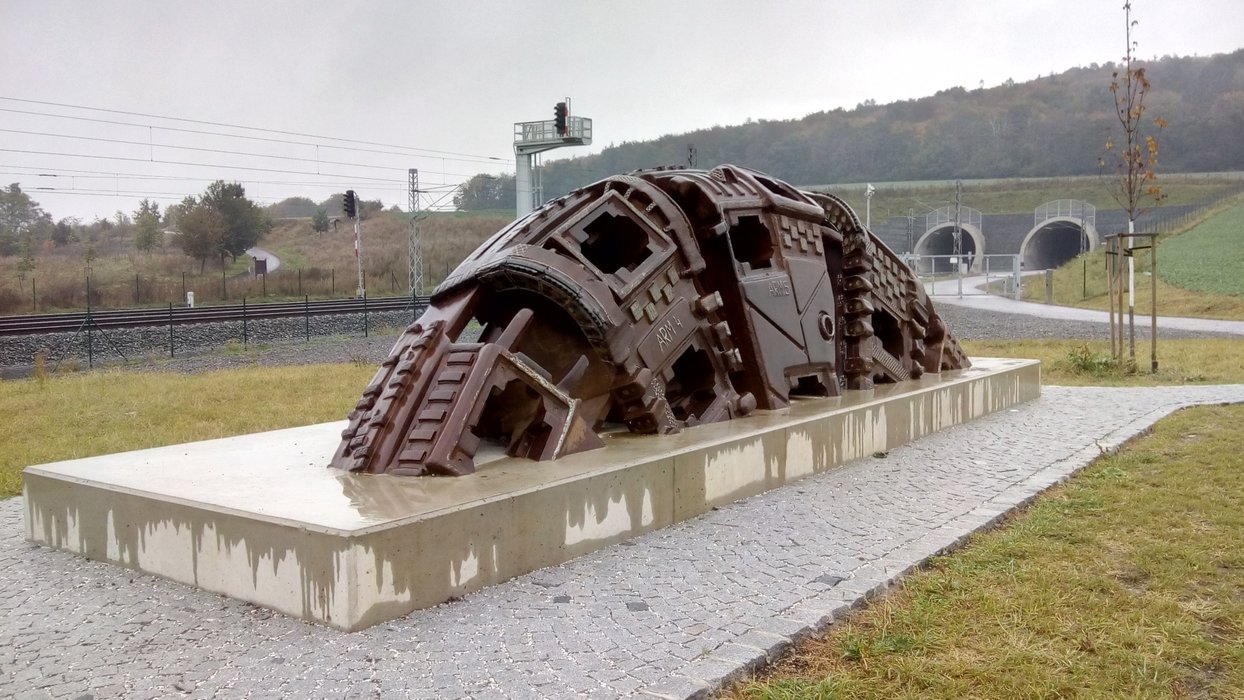 From the peak we continue around the hill Chlum to the final trolleybus no. 16.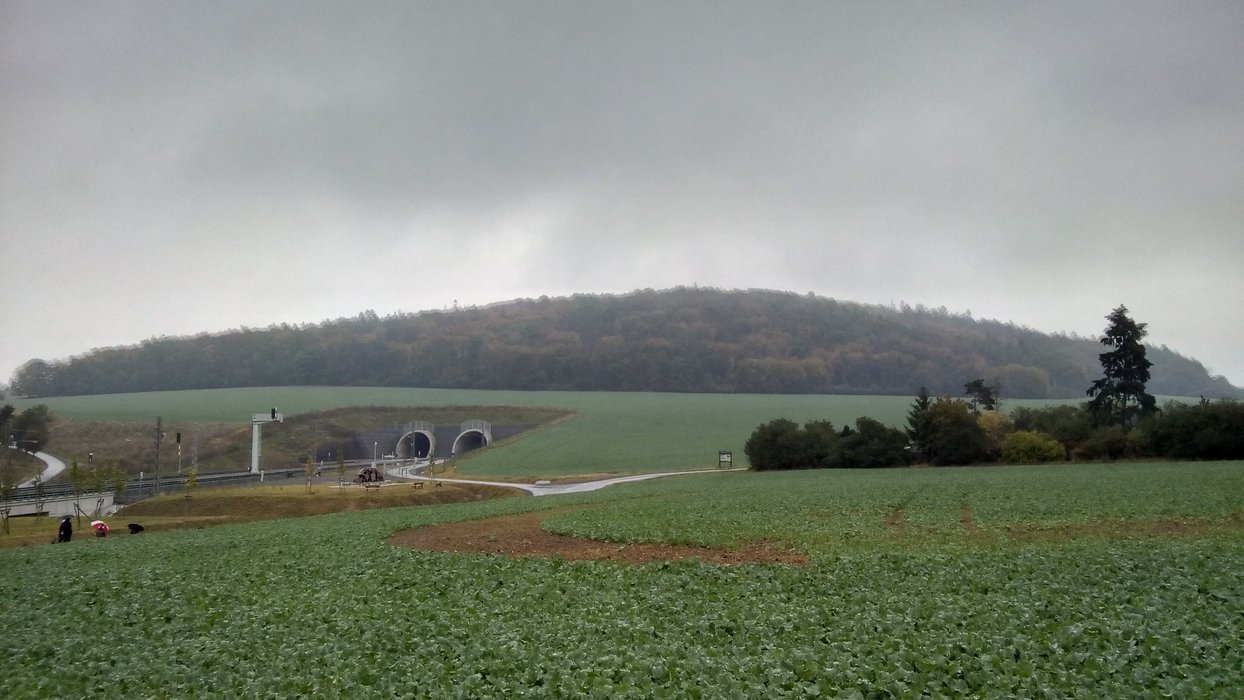 A number of snails and orange snails accompany us along the way. Be careful not to step on them!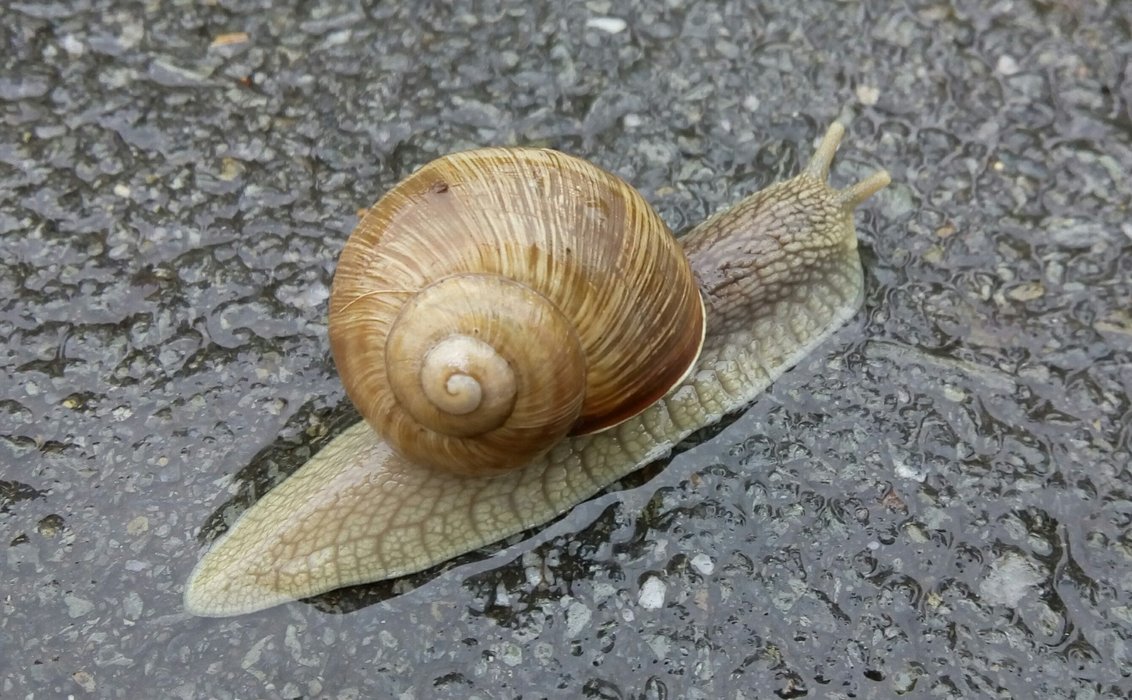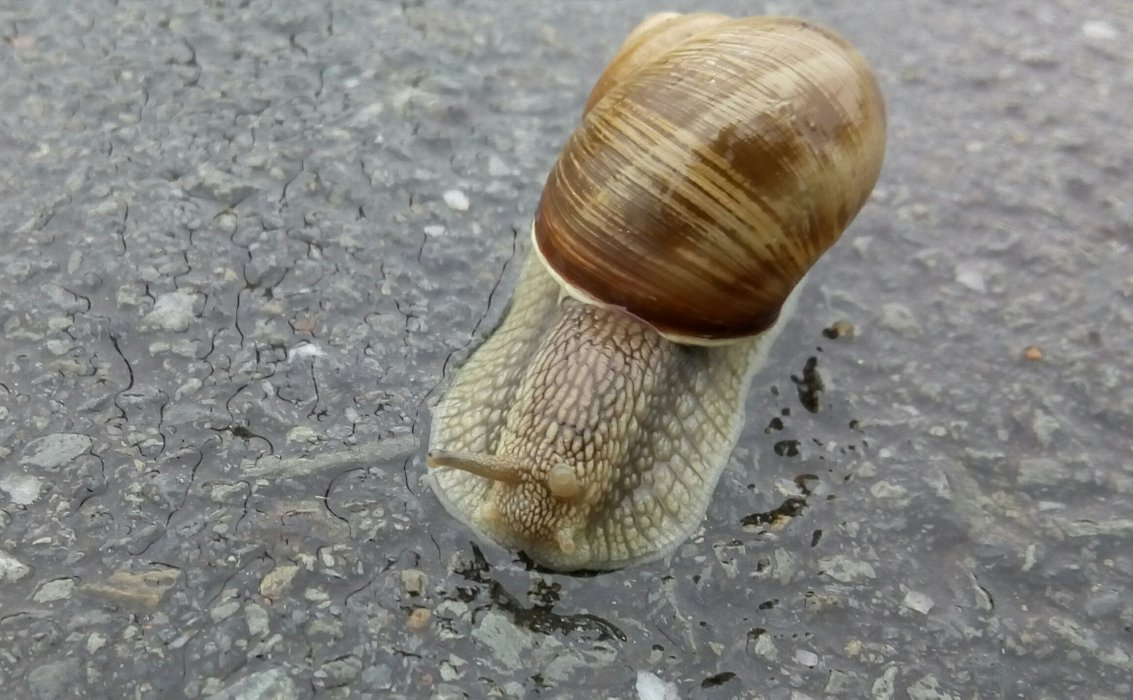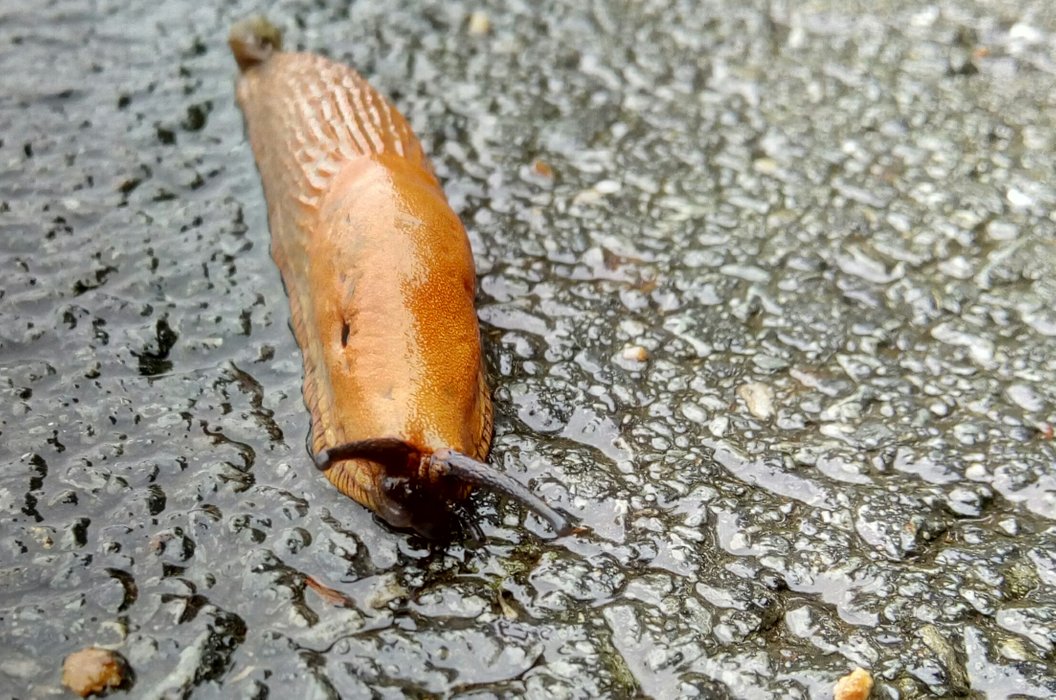 It's raining and raining. Fortunately, just a little.
The trolleybus is already running. We put on a veil and go to the city center. On the holiday, there are only a few people in the city and in public transport. Nobody wants to go out in the rain.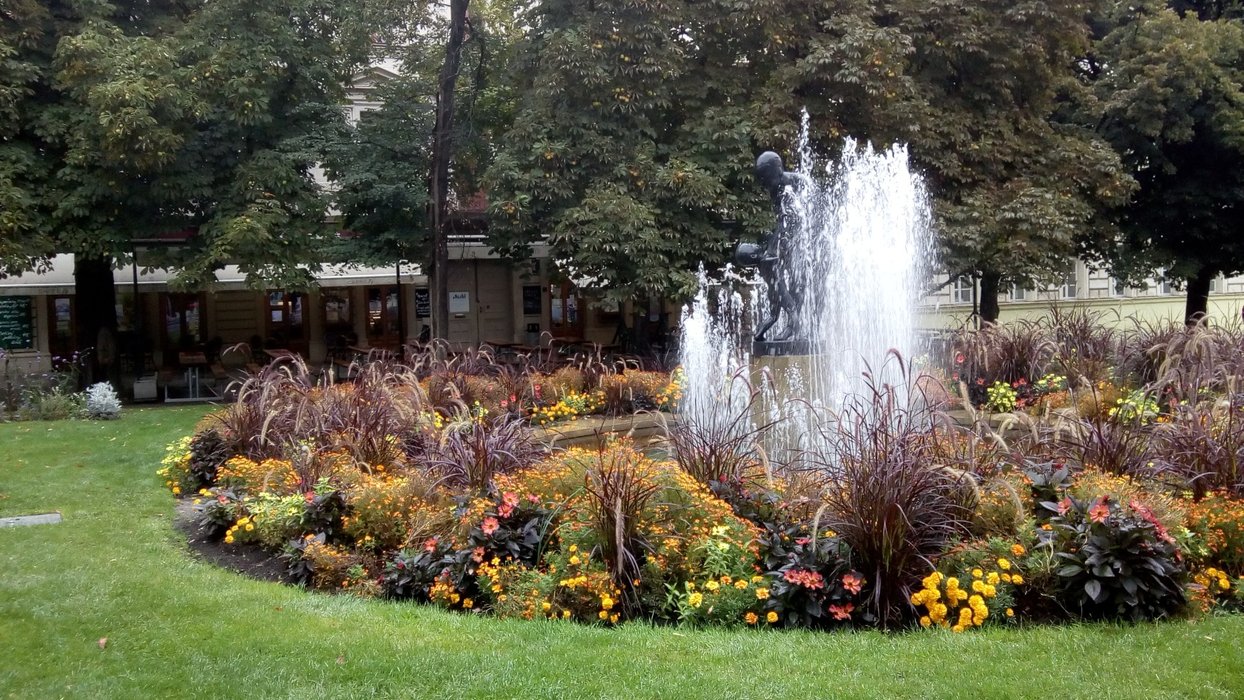 Fountain - dancing in the rain in Smetanovy sady in front of the state scientific library.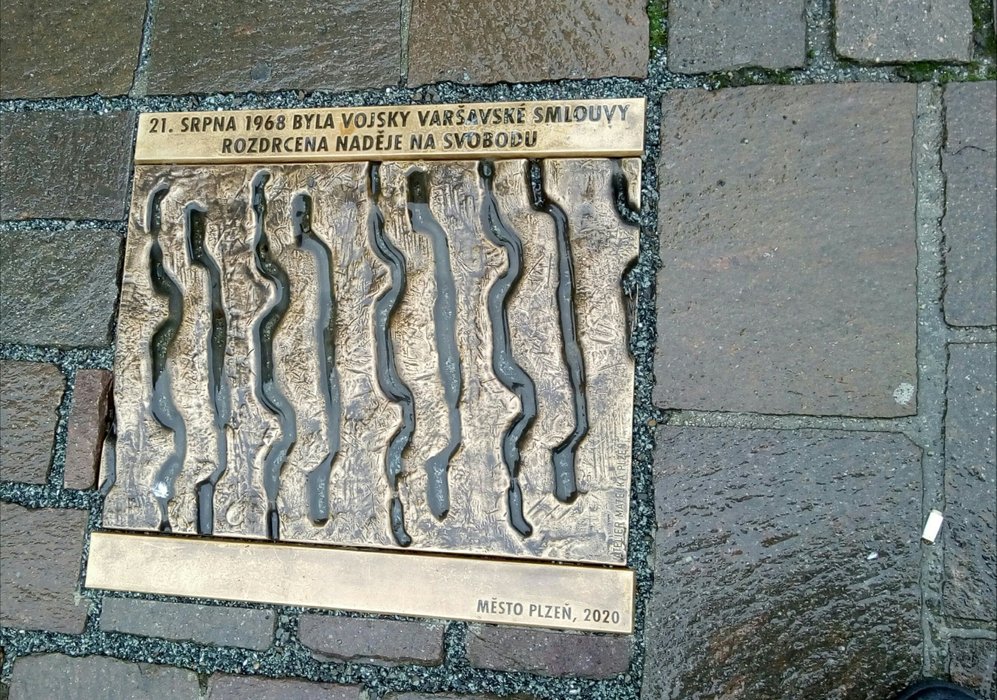 We will end our walk on Náměstí Republiky. A new monument in the shape of a tank belt was added here, reminding us of the occupation of the Czechoslovak Socialist Republic by the Warsaw Pact troops in 1968.
The tram is leaving for us.
Czech summary: