Sand Between The Toes ~ Wednesday Walk Underfoot!


With 2 500 kilometers of coastline, South Africa offers amazing beaches, not forgetting to mention good waves for surfers, excellent diving sites, fishing, yes life's a beach let's go sea!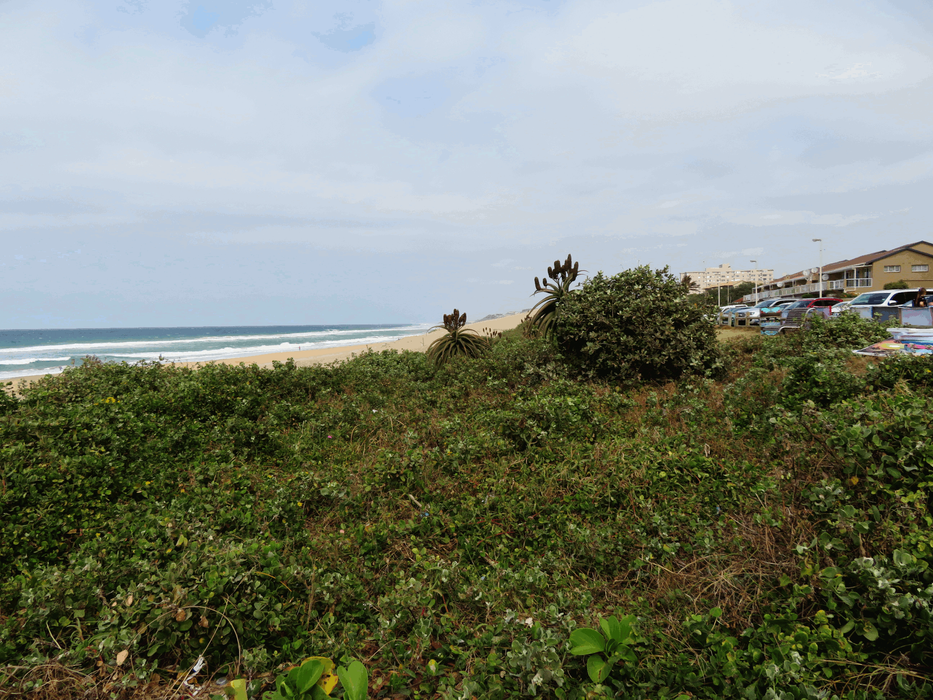 Anyone living near Durban will know or heard of Baggies Beach, looking South down the coast to Winklespruit Beach
Most beaches near towns will always be busy with people visiting all year, holiday seasons holiday makers arrive in their droves from inland destinations, especially Durban where we have warmer conditions all year.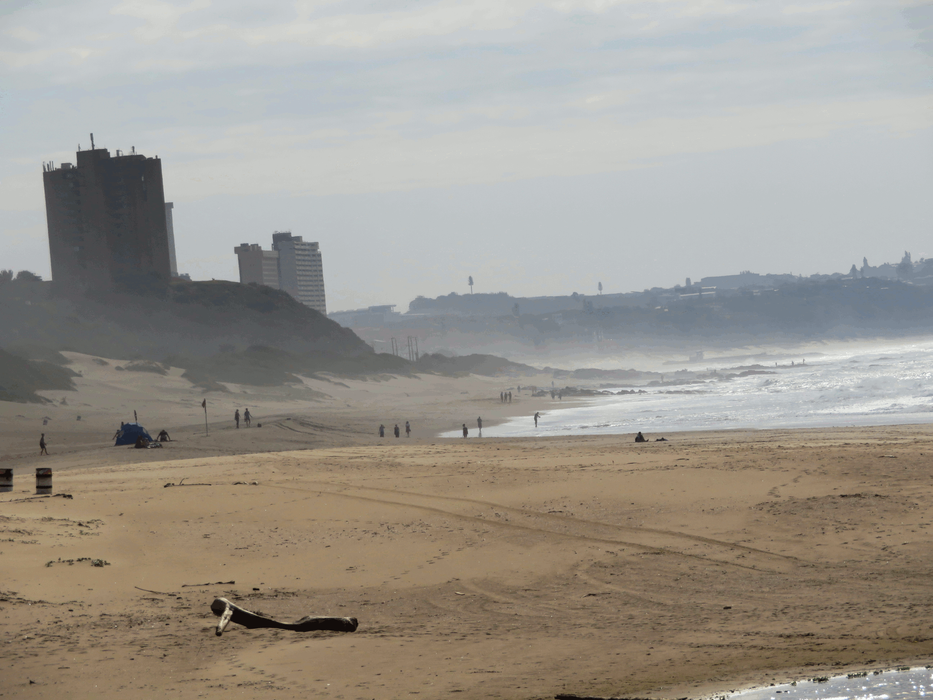 Looking North up the coast toward Amanzimtoti/Bluff/Durban eventually over many hills, nooks and crannies.
A little about the area Warnadoone, Baggies Beach, Warner Beach are all one and the same place with the Warnerdoone ski-club where deep sea fishing boats launch from have their clubhouse, a popular natural tidal rock pool for paddling children. a bit of snorkeling exploring marine creatures is fun.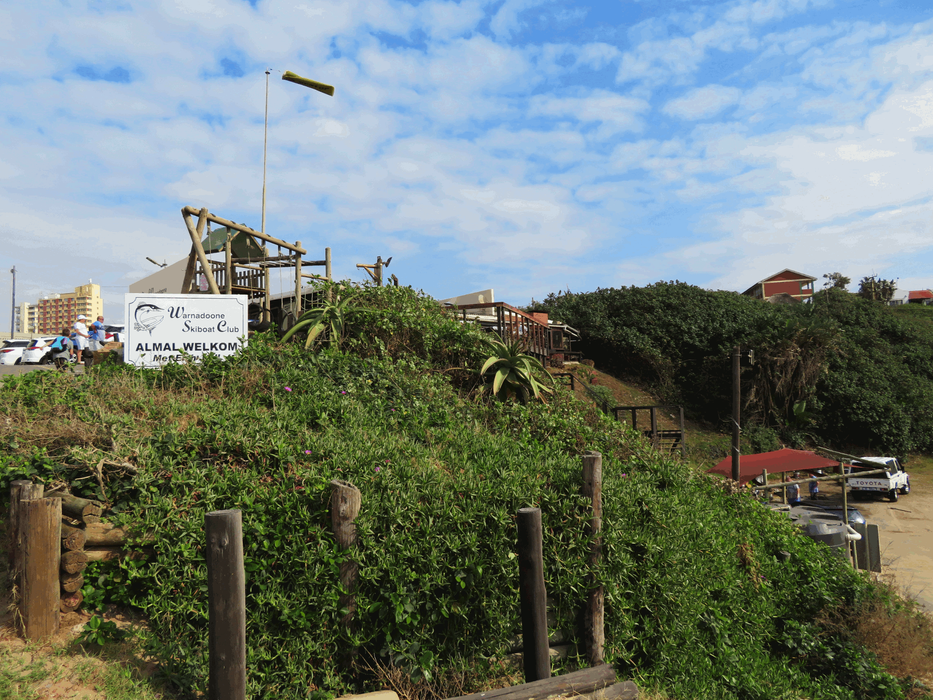 Check for sea urchins, they are washed in, stings can be extremely painful. We obviously we never experienced a bad sting since soap and water rinse appeared to clear it up at the time, no spines were evident to remove, after that we checked the pool before entering... very carefully!.
Stand Upon Sea Urchin ~ Learn the Highland Fling in Quick Step.... - Always in hindsight, make me smile, we can dance!).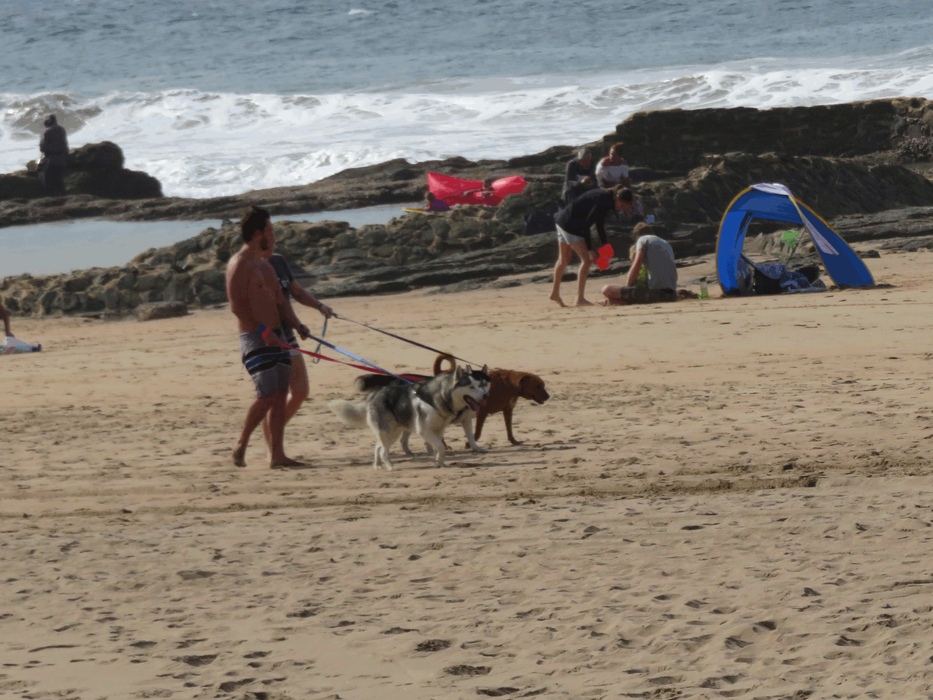 Fishing off the rocks with a license is permitted, certain beaches allow dogs, both fishermen or dog owners please remember the beach is for everyone to enjoy, clean up your mess (bait, broken lines, dog poop), alcohol is banned in all public places, some tend to forget.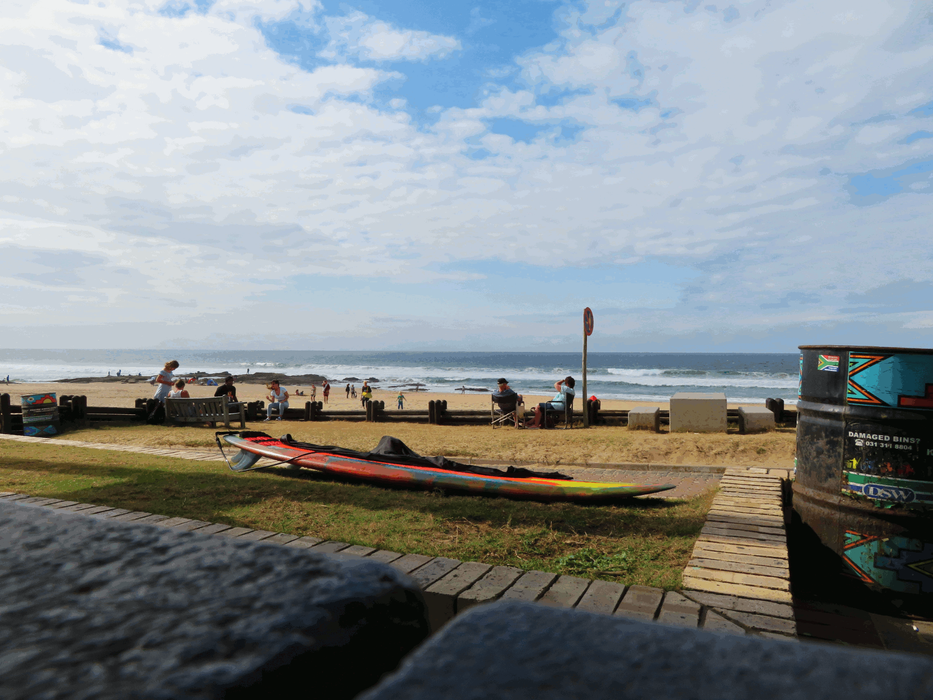 Along the banks of "Little Amanzimtoti River" that spills into the sea at this beach some Egyptian Goose together with a Woolly-necked Stork sitting quietly on the grass enjoying the morning sun, little specs in the next photo showing the birds, with river winding through here.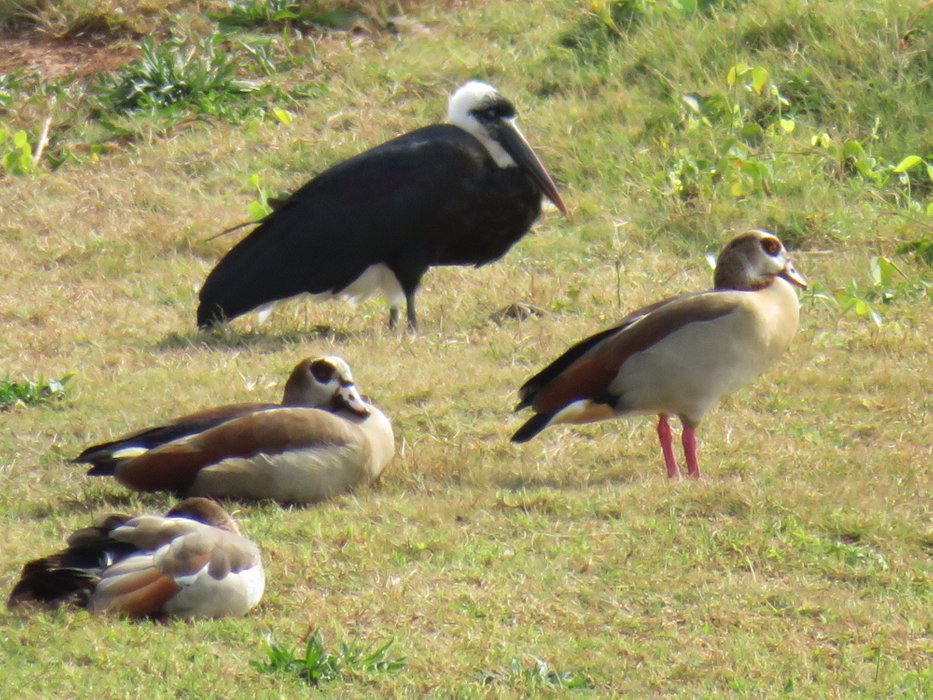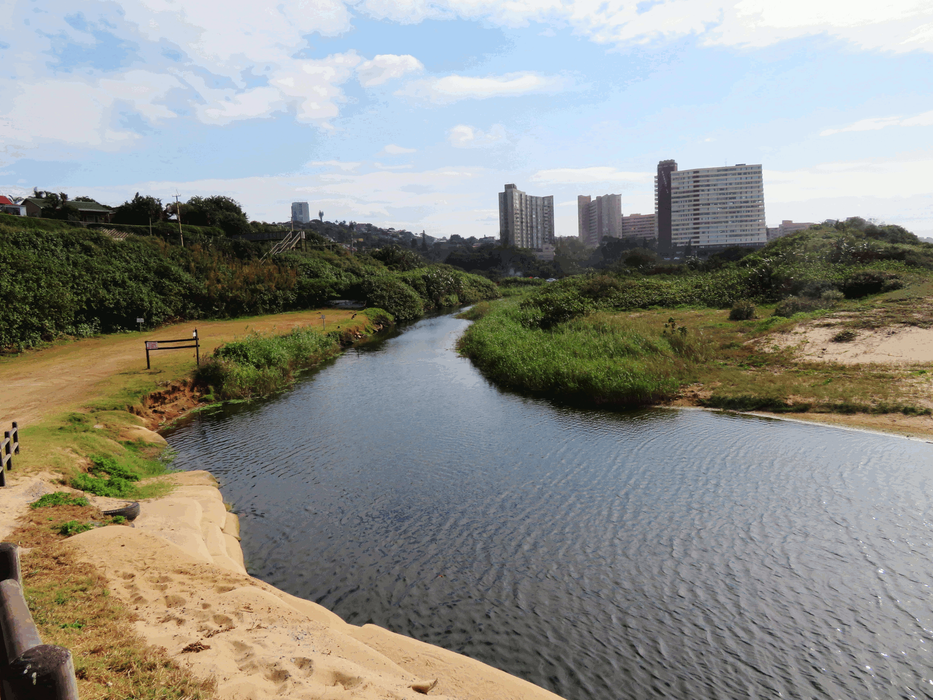 Taking brunch at Baggies Kiosk has become quite popular, in the early years it was more a place for only the surfers to grab a thick slice of bread with tomato sauce spread or similar to wash down with a coffee or cold drink before/after or during a day on the beach ripping up the surf.
Average meal, self service, most definitely not expensive, it never was meant to be a restaurant, it is a kiosk.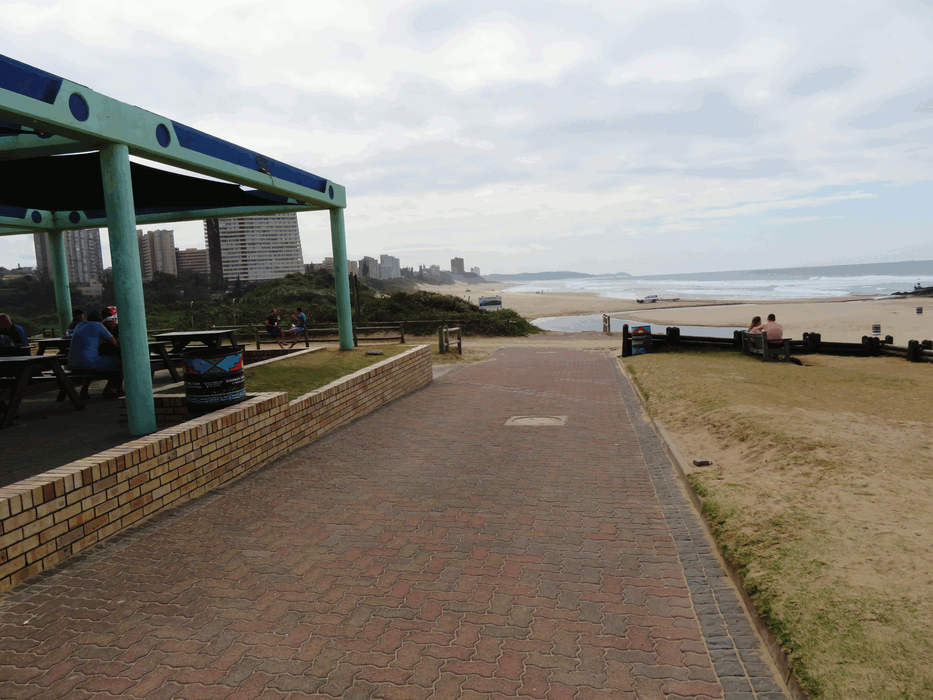 Long sandy streches and warm water of the Indian Ocean this little beach is popular with many, taking a look at the sea dunes covered in vegetation, including the end of flowering season of Aloe along the shoreline. In season and during summer I seldom visit this beach being popular attracting people from near and far.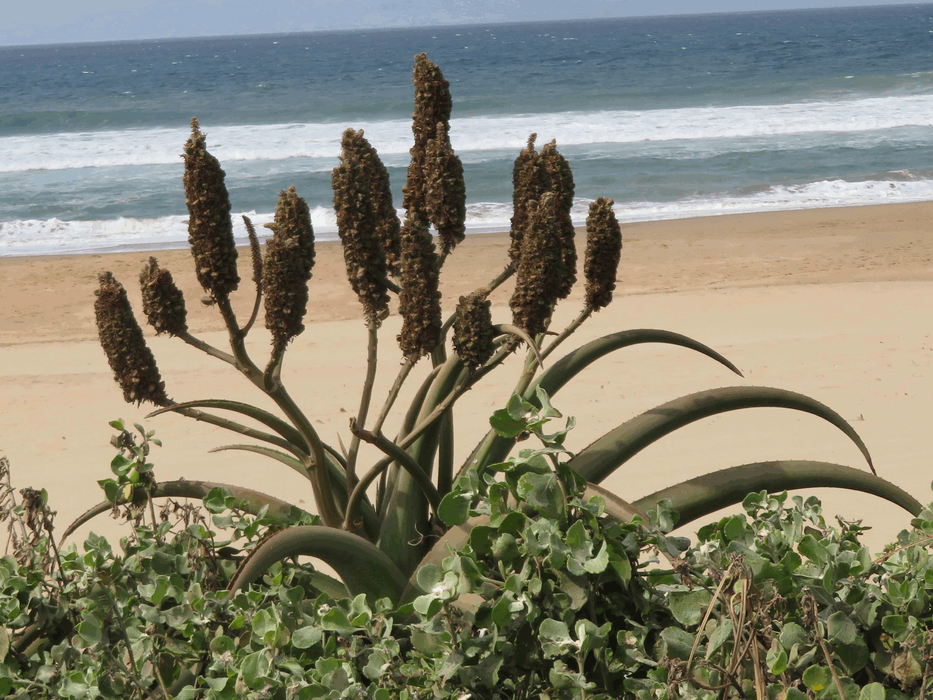 ---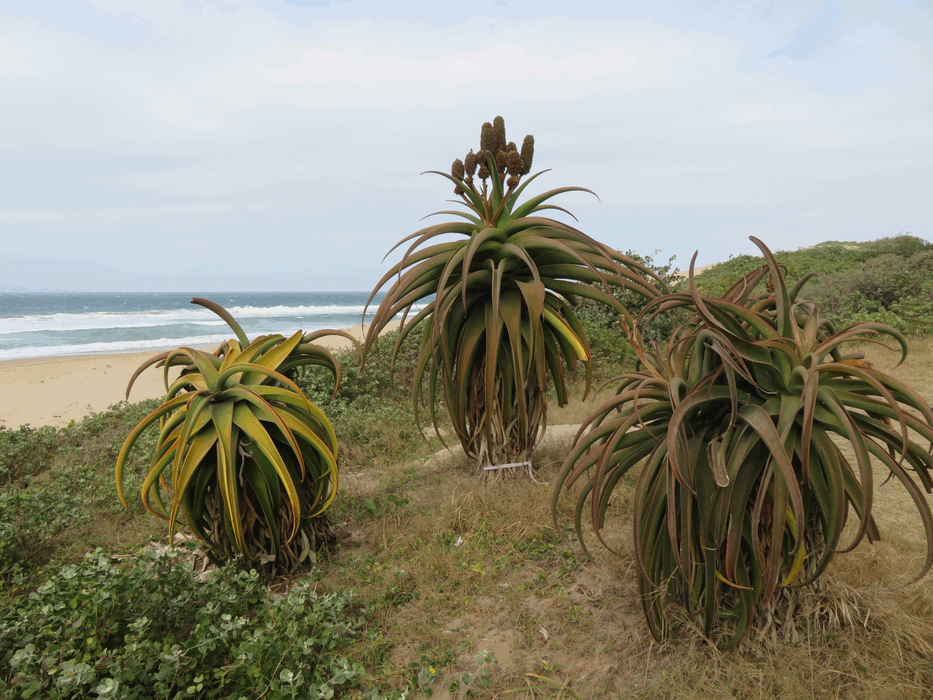 Waves wishing you a day filled with nature wherever you live, keep walking, keep smiling, life is short enjoy each moment!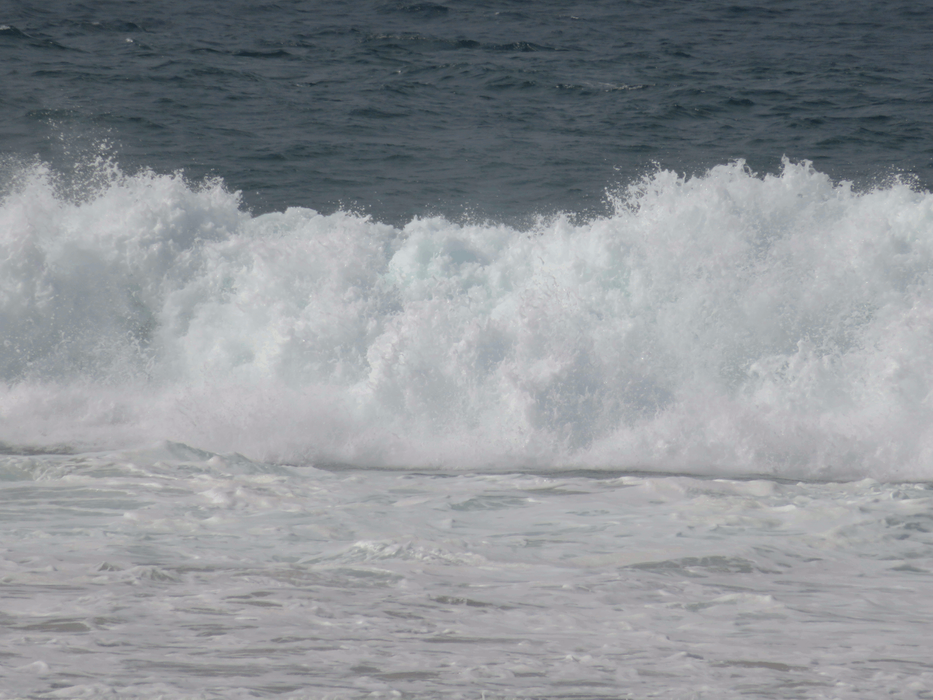 ---
Thought for Today: "He who wanders along the beach doesn't eat his rice dry." ~ African proverb

---
Life is a pleasing tapestry, share it on #wednesdaywalk with @tatoodjay
Try and get out once a week for a short walk, can be from your office, home or anywhere really and walk for a few blocks or a few minutes looking for things to get shots of.
Your walk does not have to be on a Wednesday I just ask if possible to share your walk photos on a Wednesday.
NB: Combined Challenge Today:
Check out the #makemessmile hosted by @elizacheng
The third Wednesday of the month, two challenges will collaborate so if you combine the two into one post you have double the fun!
Walk on the Beach #BeachWednesday - by @lizanomadsoul - initiated by @uwelang
---
---
Communities I Support: qurator steemitbloggers teamsouthafrica steembuilder[steemitworldmap](https://steemit.com/@steemitworldmap "steemitworldmap"