Walk Along The Mooi River


Kamberg Nature Reserve derives its name from a nearby mountain shaped like a rooster's comb. (In Afrikaans "die haan se kam")(Afrikaans berg "mountain").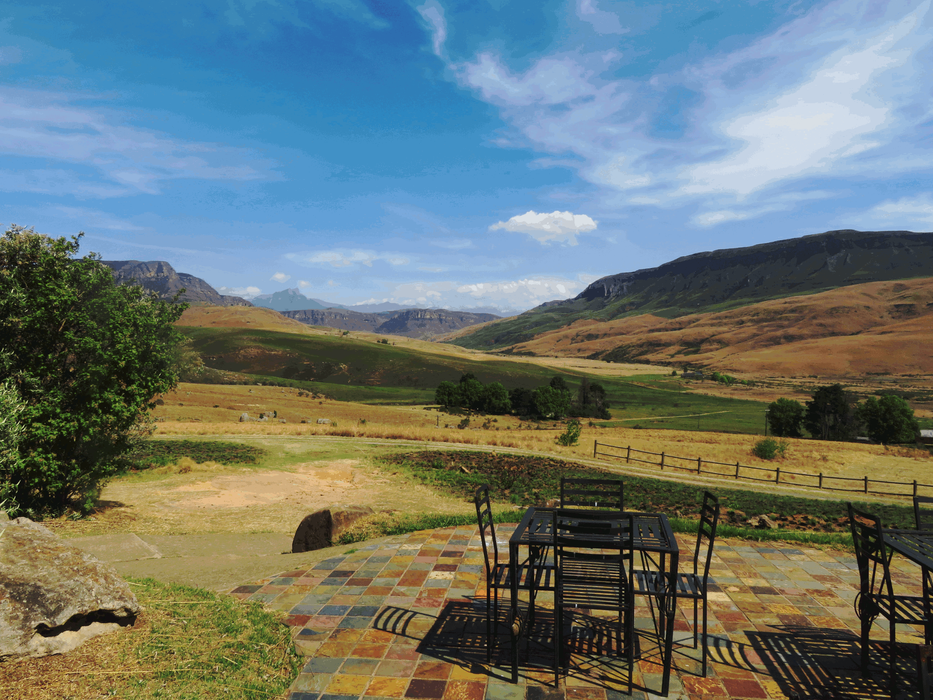 Photo taken from Kamberg Rock Art Centre where a small theater offers you an opportunity to learn more about San Art
Driving out of valley we were staying along into the adjacent valley to explore Kamberg region a place we had not visited previously. Denying the beauty of the area would be a lie, stunning to say the least!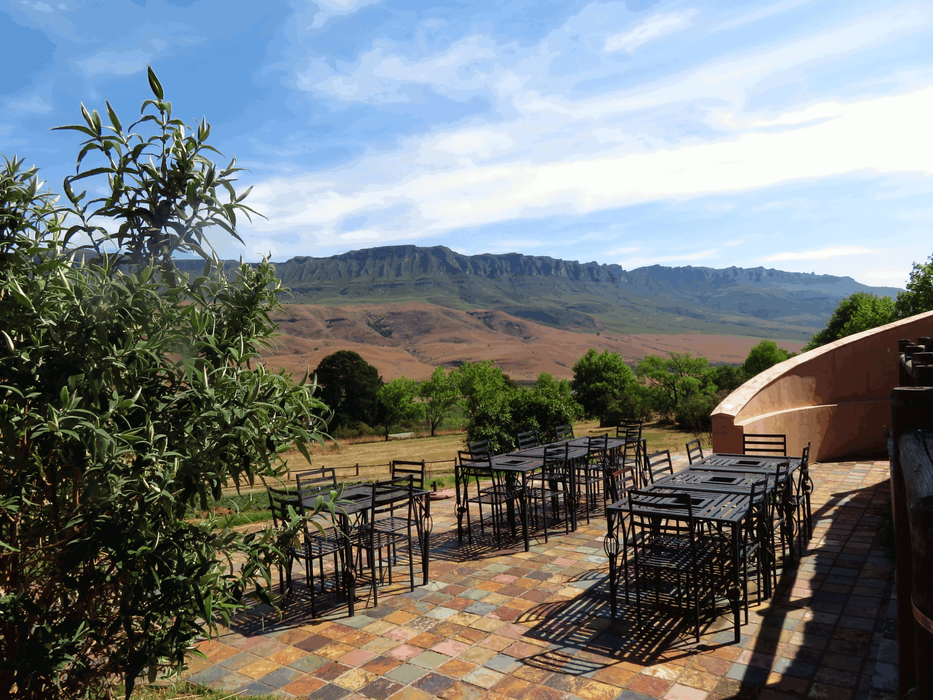 Two family members decided to hike to the San Art Caves with a guide, the rest decided to take a "walk" down to the Mooi (English meaning pretty) River.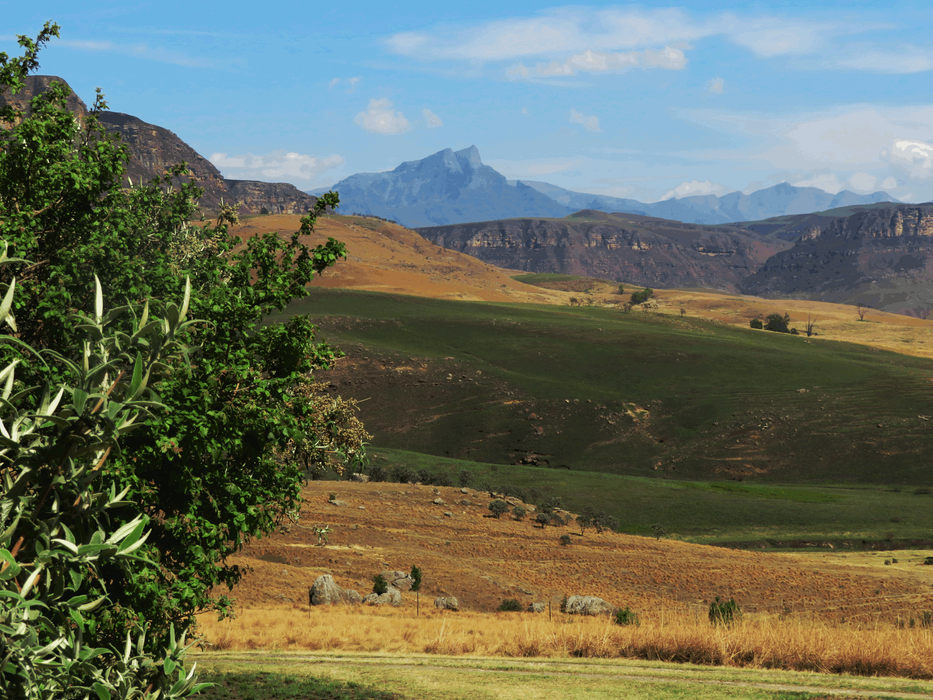 Burnt area for fresh grasses to grow, one can see the green emerging from the scorched earth
First and foremost be prepared, carry sufficient water. This region when we arrived is experiencing exceptionally dry conditions with early rains not arriving. Along the river walk there was no easy access to the waters edge.
Let me show you the pretty side of the Mooi River, keep the moaning to a minimum about the heat on this winding path that appeared to have no end. Perhaps if we had seen bird life or seasonal flowers it may have been a brilliant walk in cooler conditions.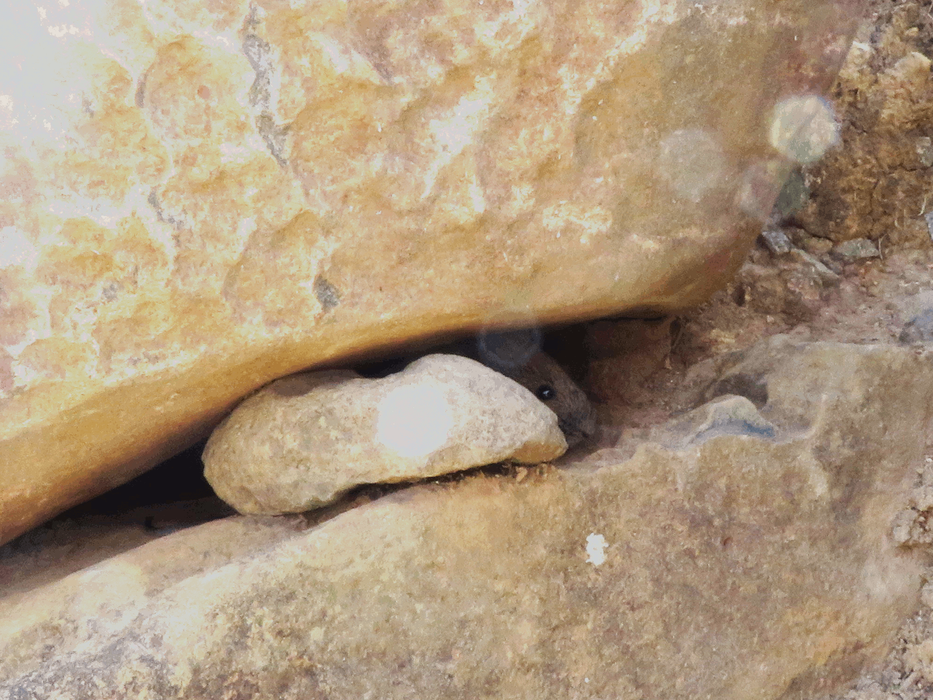 My first encounter with what I believe is a Sloggett's Ice Rat, sunning on the rock he dived in behind a stone, must be his house on the road winding down to the river.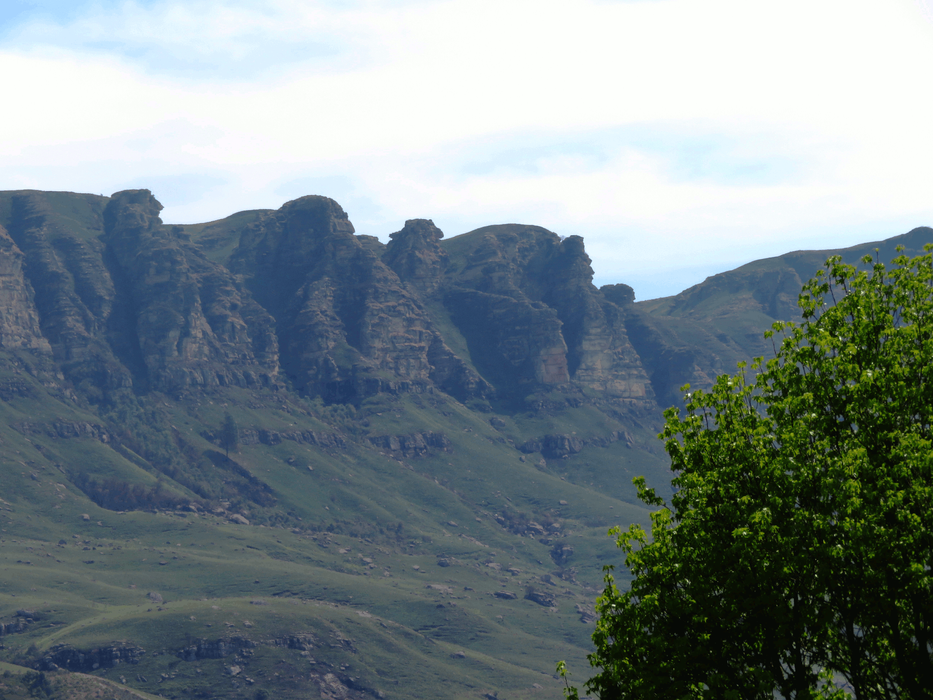 Some rock formations take on the look of faces peering down the valley
Oops, I fibbed, I did see flowers popping out the burnt veld, some yellow ones further in which I did not get to for some reason, perhaps too much haste less speed in getting to where we were going.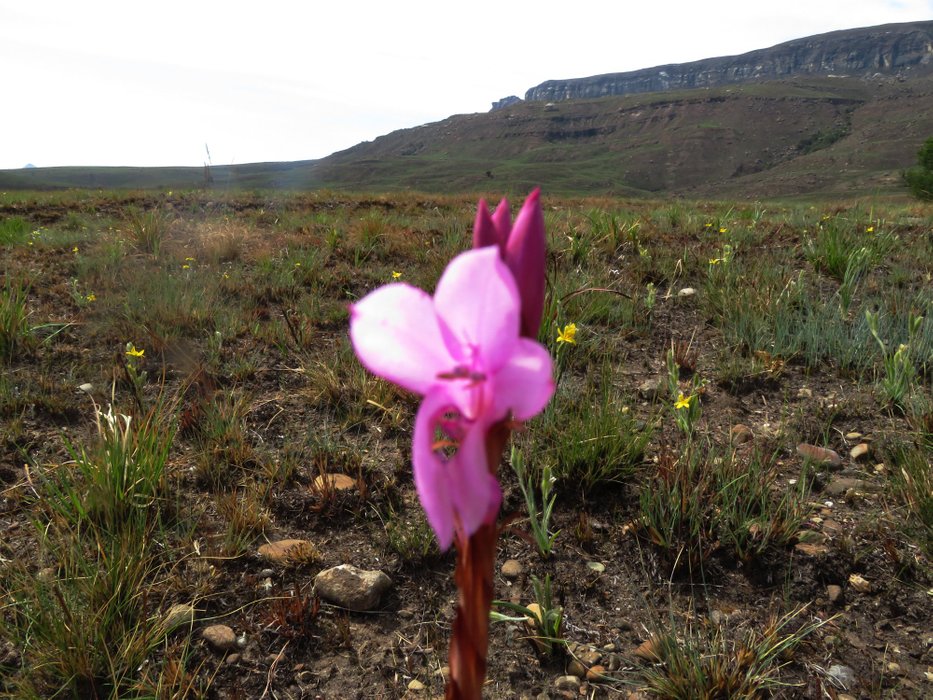 Grasslands along the river through the Ou Hout trees, English: Oldwood (Leucosidea sericea) did make for some interesting scenery, the small rough bark unruly look tree was in flower, an interesting thing to note is when these trees are on river banks normally water conditions are good to stock river with trout, which this area is favoured for by fly-fisherman.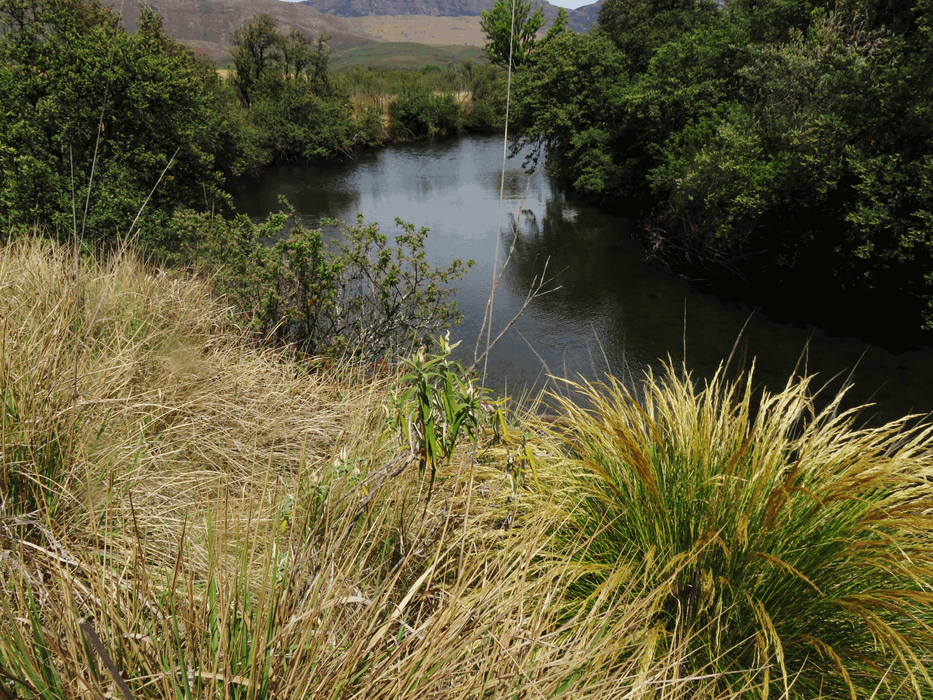 Medicinal uses of the tree "Zulu people use a paste made from the crushed leaves of Leucosidea sericea for treating ophthalmia (an eye ailment)." Source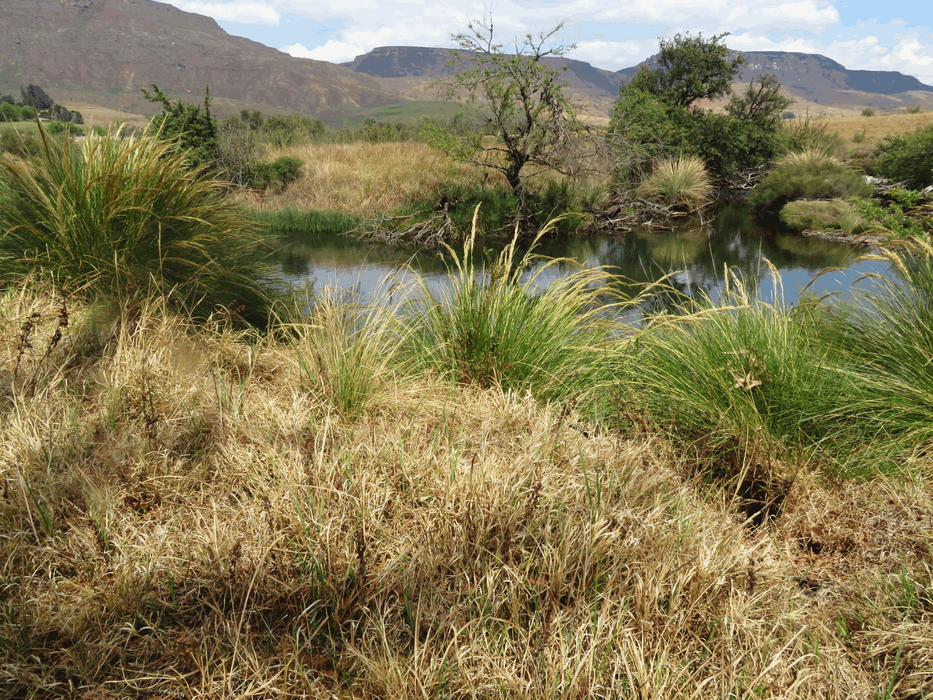 Well we walked and talked in the beginning enjoying the outdoors, as the sun rose higher and the water in the bottle got warmer, my temperature rose along with grumbling and rumblings of it being a long and winding path to nowhere.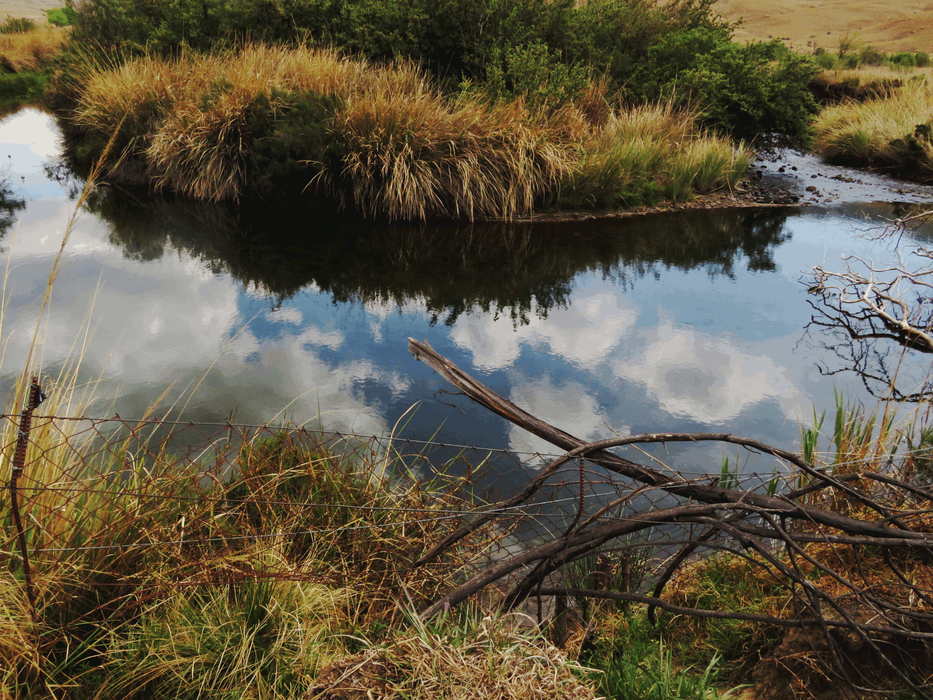 Eventually we reached the trout dams, after hugging tight pathways where they water had eaten the soil out below in a couple of spots, not able to get to that water about five foot away was tormenting, seeing a large tree thinking this must be it, it was not so we clambered on...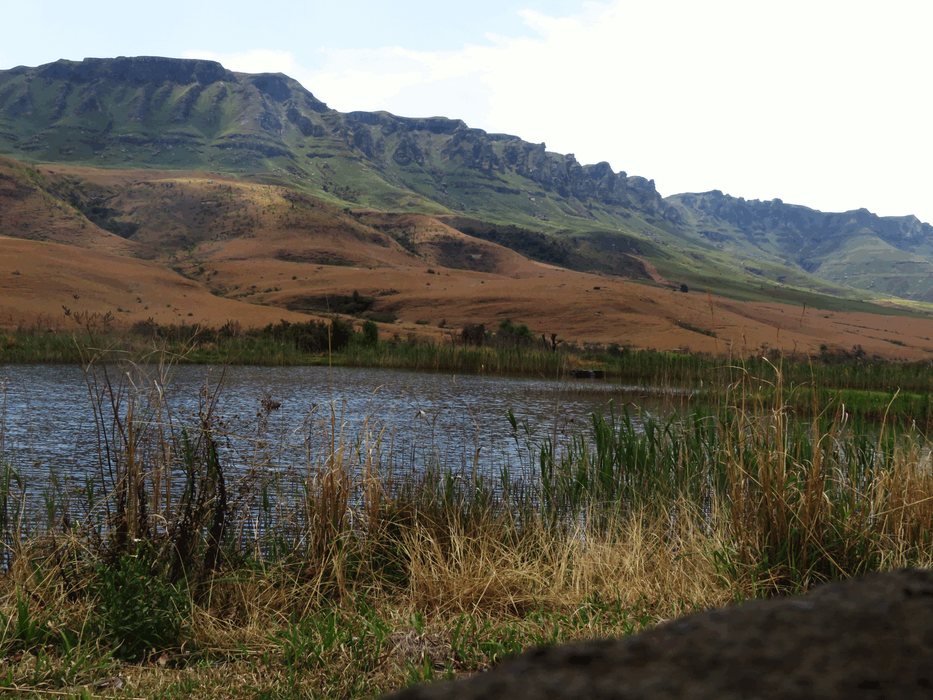 Serene beauty some shade next to the dam where I firmly planted myself down and said to my brother and his daughter, enjoy the hike up to fetch the cars and our other two hikers who had ventured up to the caves, "come and fetch me", yes the heat got me and I did not budge (could not budge), so here are some pretty photo's as the dam.
One coot scooted across the water and disappeared, perhaps I felt like the coot sitting there gasping for breath, when lo and behold the clouds came over with a cool fresh breeze dropping the temperature from 29 deg C to most probably around a more comfortable 24 deg C in no time at all, typical Drakensberg, one minute you can fry your brains the next searching for a jacket.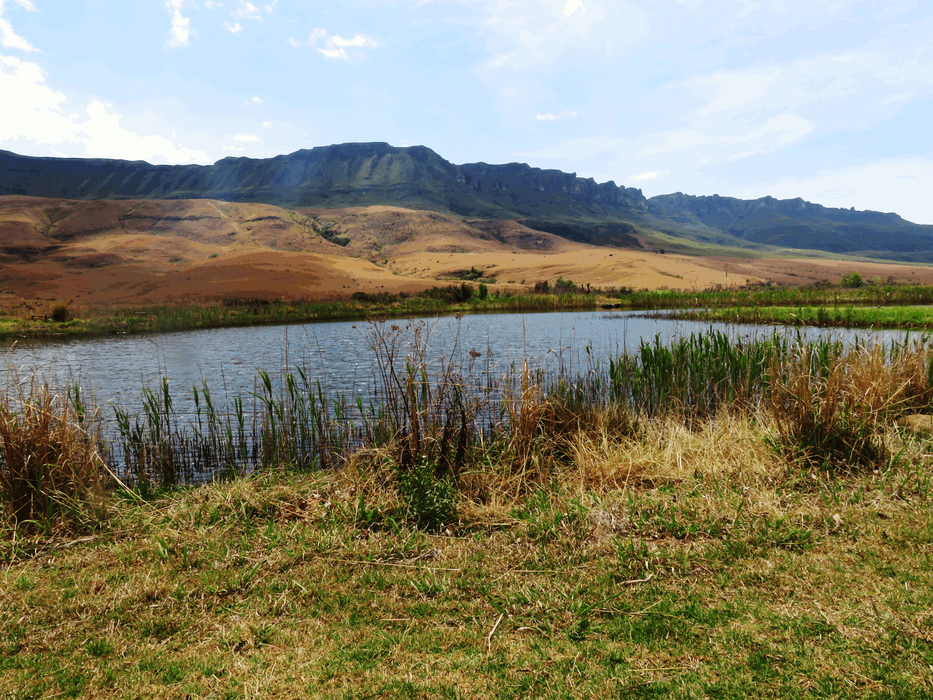 Some wild daisies close to the dam, smiling up to brighten up my day, as Denise always says @dswigle for you!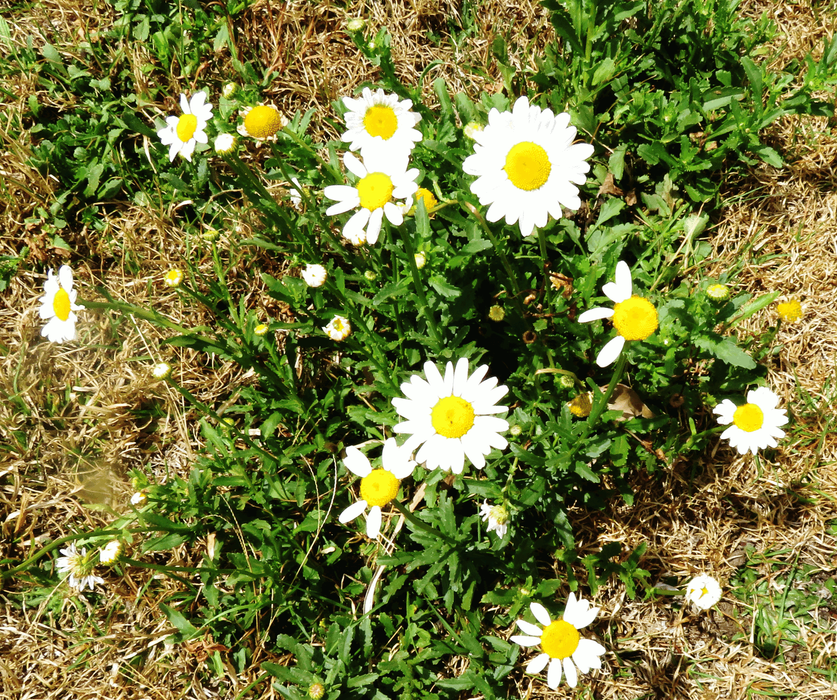 Reflecting back, perhaps that red wine on the front stoep (veranda) was not the answer the night before!
Fully recovered the next day, still feeling somewhat upset not completing the hike, both my co-walkers admitted the heat had got to them as well, while the two hiking onto the caves only one made it all the way, heat definitely beat me on the day.
---
All photography is my own, resized for ease of uploading, used a Canon PowerShot SX730 HS
Thank you for joining me enjoying nature in our part of the world, have a wonderful week, keep walking, keep smiling, life is short enjoy each moment!
---
Thought for Today: The path is made by walking. ~ African proverb

---
Try and get out once a week for a short walk, can be from your office, home or anywhere really and walk for a few blocks or a few minutes looking for things to get shots of.
Your walk does not have to be on a Wednesday I just ask if possible to share your walk photos on a Wednesday.
---
Communities I Support: qurator steemitbloggers teamsouthafrica steembuilder[steemitworldmap](https://steemit.com/@steemitworldmap "steemitworldmap"