Step Back In Time Himeville Fort/Museum


A tiny little village five kilometers down the road from Underberg, if you travel through too quickly you could miss this entertaining little town. Seeped in history and rivalry between the two towns, stone buildings an enchanting area at the foot of the Sani Pass.
Himeville museum, the last of Natal's loop-holed forts built 1896 - 1899, later converted into a prison 1902 -1972, declared a museum in 1976 becoming a National Monument in 1978. No fighting took place nearby, according to history this was never used in active battles.
Boasting a variety of displays in vintage gadgets, rock-art tracings, fossils, stone age artifacts, agricultural machinery, all about the historical life in the region.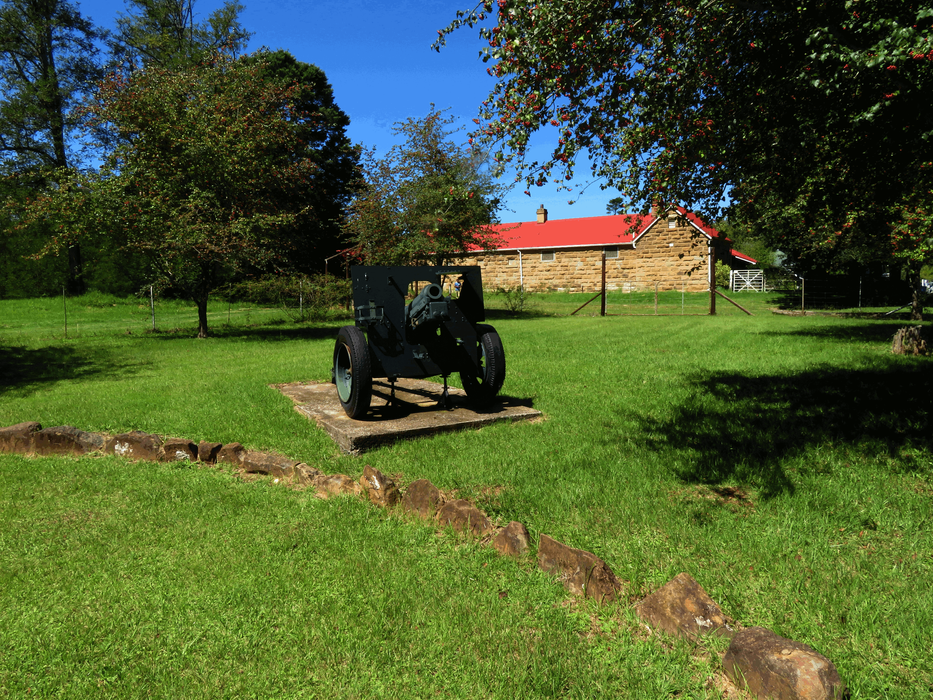 Displays within each prison 'room' displayed old post office relics, camera's, bushman culture, prison life, to mention a few. The Anglo Boer War, First and Second World Wars reminders both inside the walls of the fort as well as next door on the adjacent property.
Himeville is a small village/town situated in the foothills of the picturesque Southern Drakensberg, KwaZulu-Natal, South Africa. Himeville was named in 1902 after the then Prime Minister of Natal, Sir Albert Henry Hime, a road engineer elected as Prime Minister of Natal in 1889.
---
Let us start exploring some of what you will find, with the variety offered one will find something of personal interest. From the people who lived off the land, painted in caves to tell stories of their forefathers, animal life paintings or implements used.
Wood, clay and calabash implements, all made from elements in the region.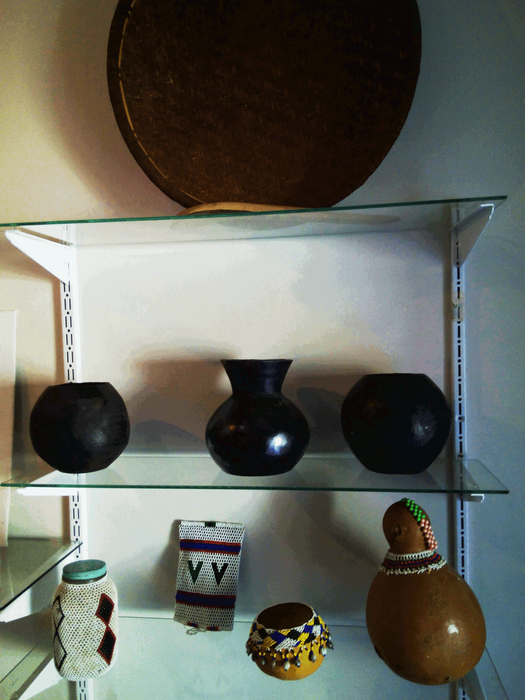 Beading has special meaning, well worthwhile knowing what the meaning is.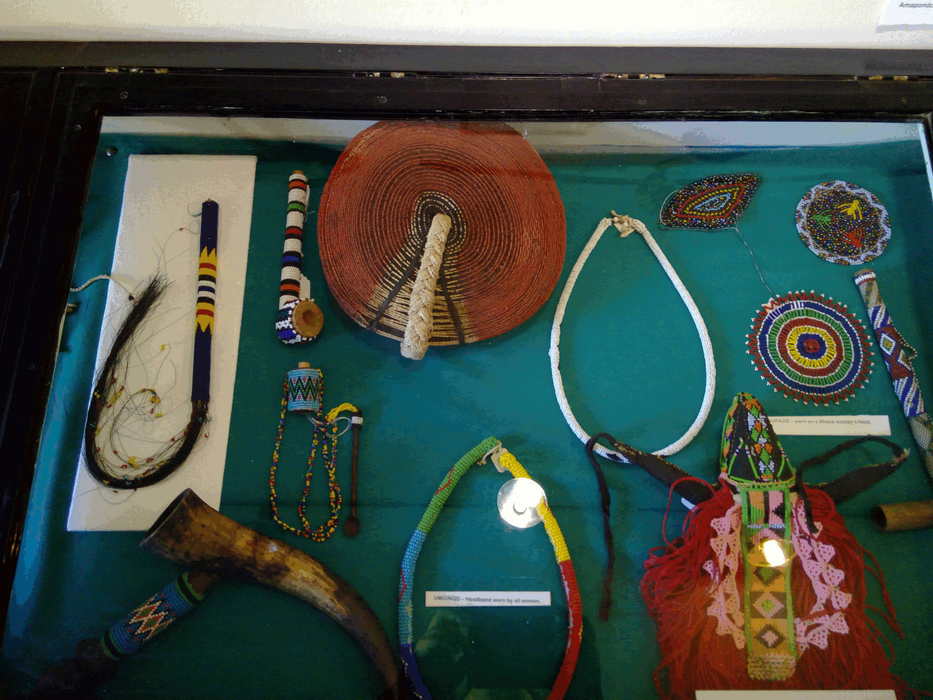 Replica of cave paintings found in the district, we have been fortunate to visit a few of these caves.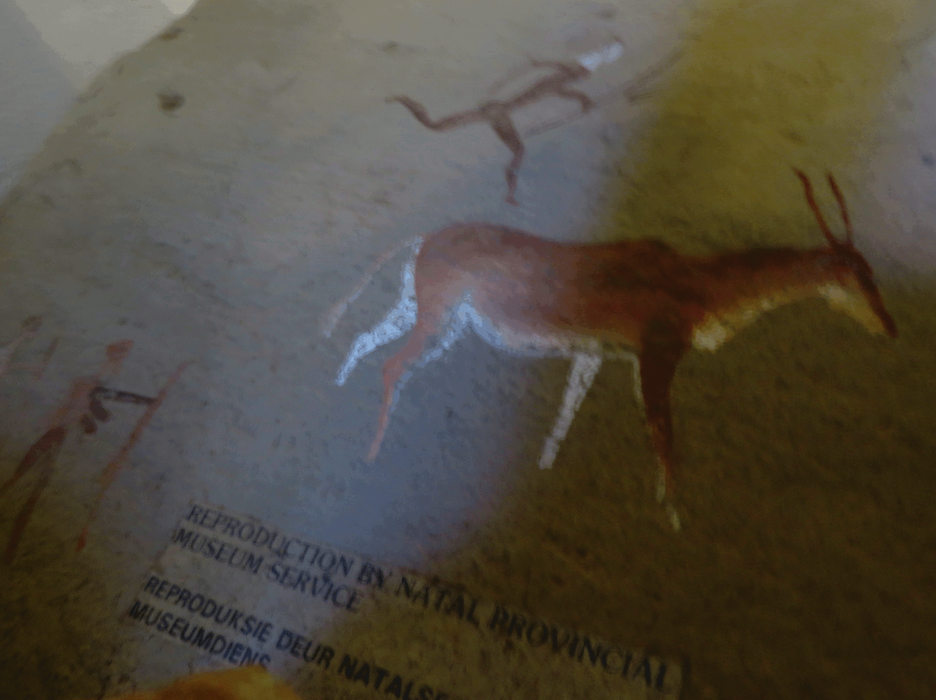 Before people arrived I would imagine, this dates back some time.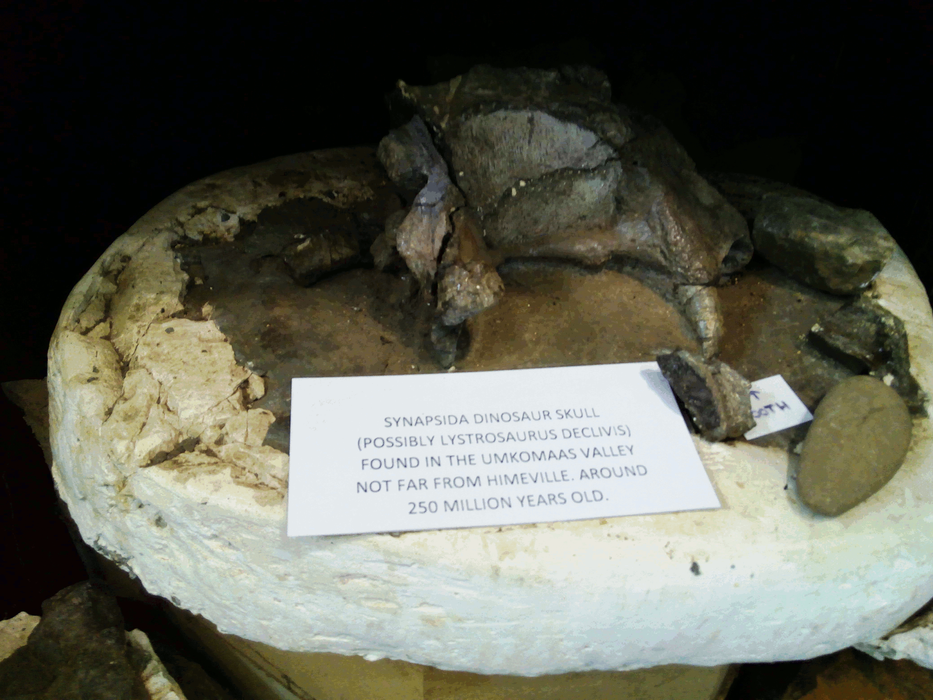 Selection of cameras put up over the years, to think everyone has one today, what was only available to a select few!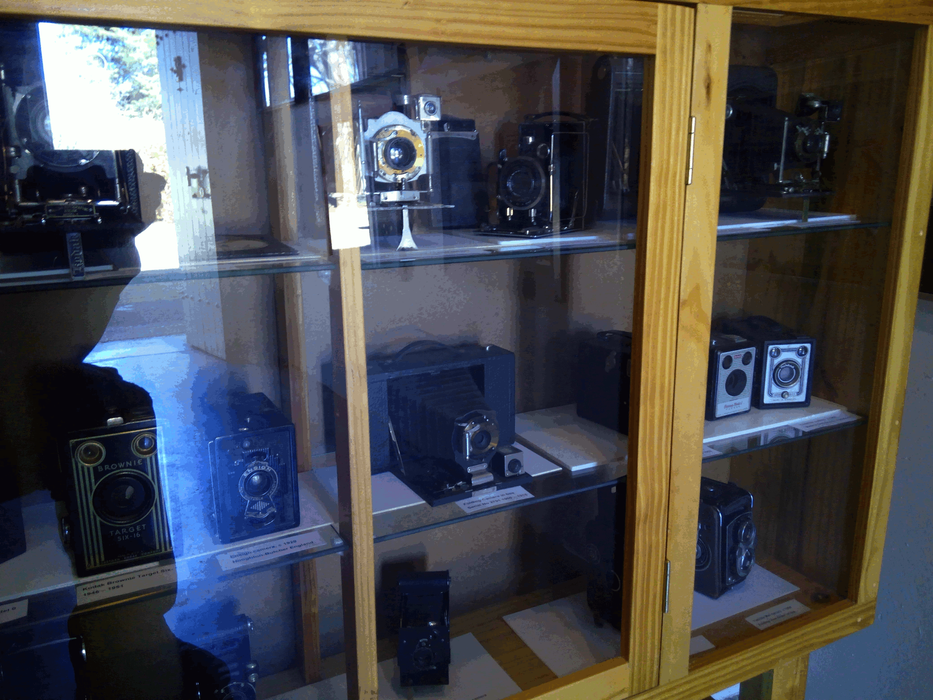 Courtyard to the fort one is able to find a comfortable chair under the trees in between going from room to room finding more relics from the past. Stone buildings have quite an appealing look and texture, the huge wooden gates at the end.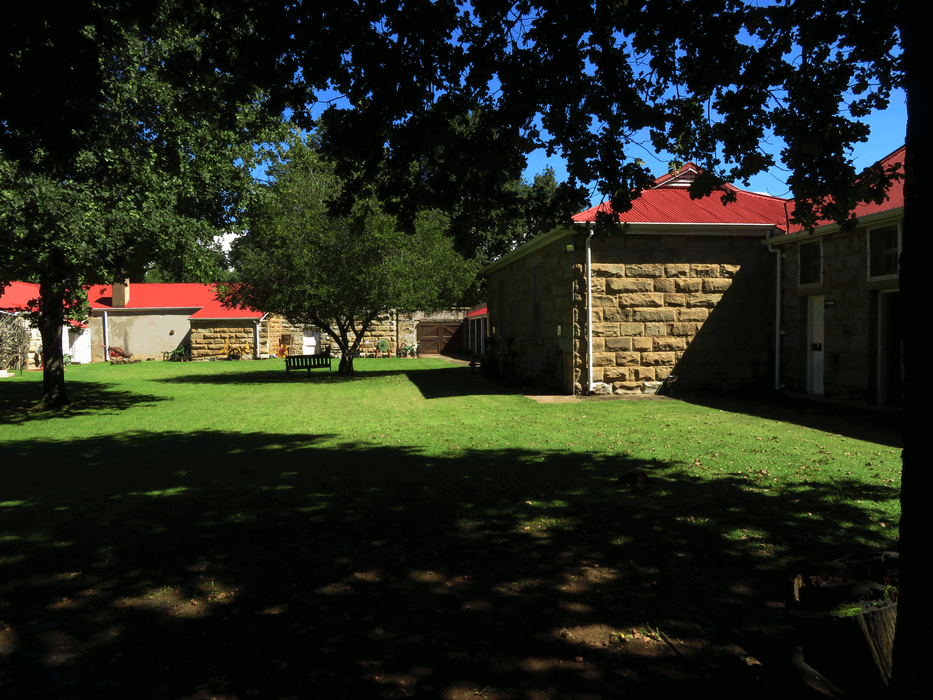 South African Coat of Arms 1910 to 1994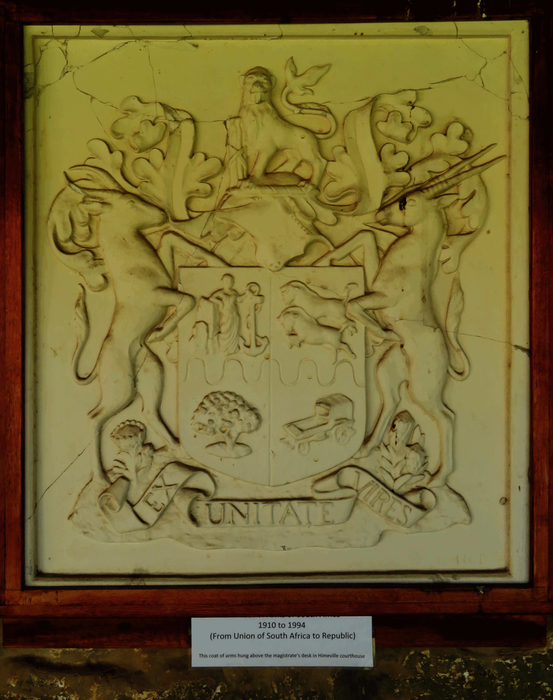 Remaining in the courtyard memorabilia on walls from wars, there are rooms inside dedicated to the war years as well.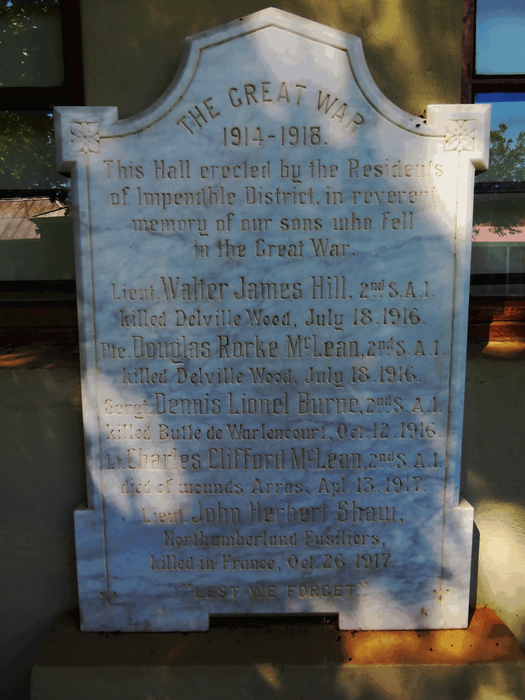 Guns mounted as a grim reminder of how devastating humans engineer their own and each others lives with destruction!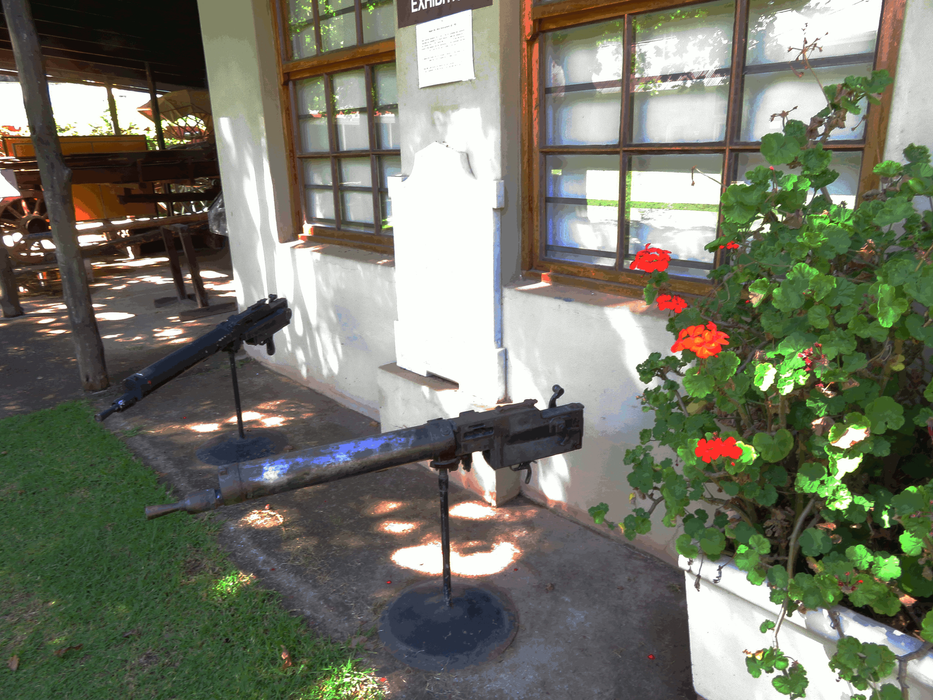 Horse drawn carriage at rear end of courtyard under shed.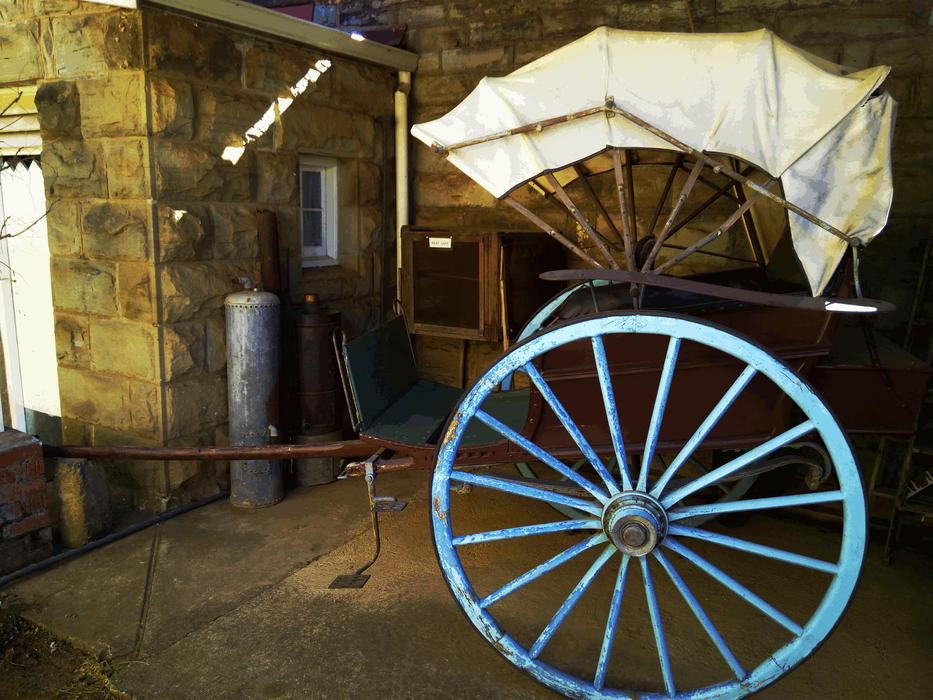 Washing machine and ringer implements for clothing...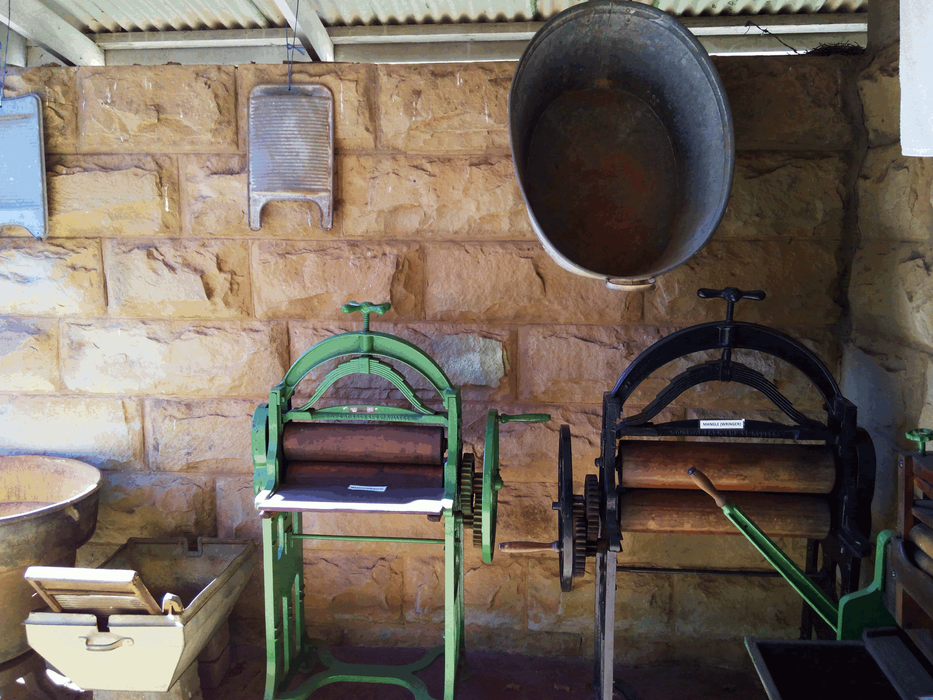 Farming in the day was tough, land roller to settle seed into newly ploughed lands..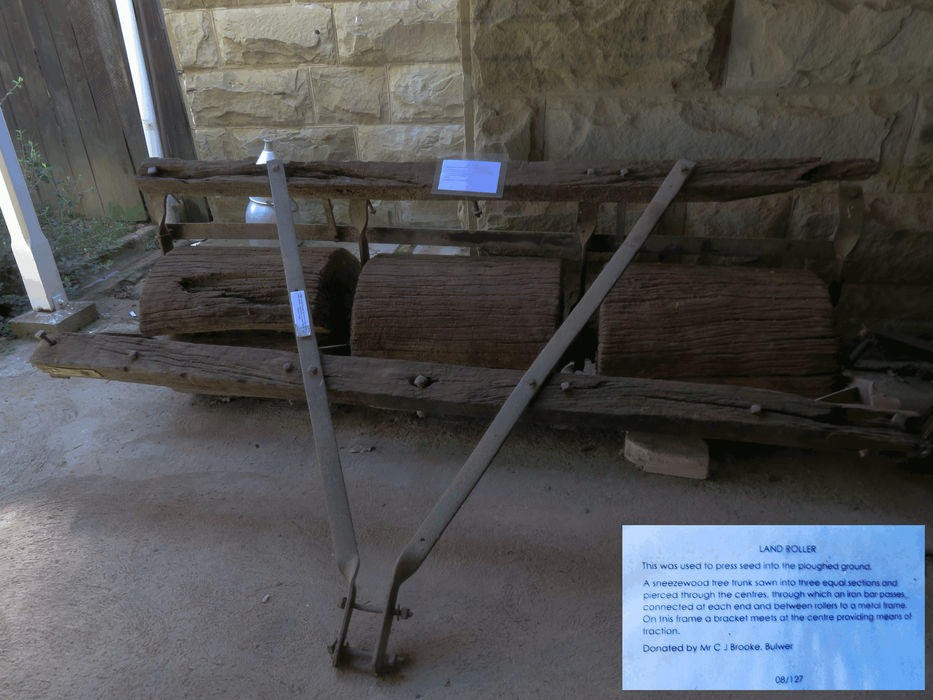 Wood by what I understand was at a premium for buildings in the region, being mainly grassland before people settled and introduced trees. Trees must have been brought from further down toward the coast, pit saw would have been used extensively to prepare wood to build.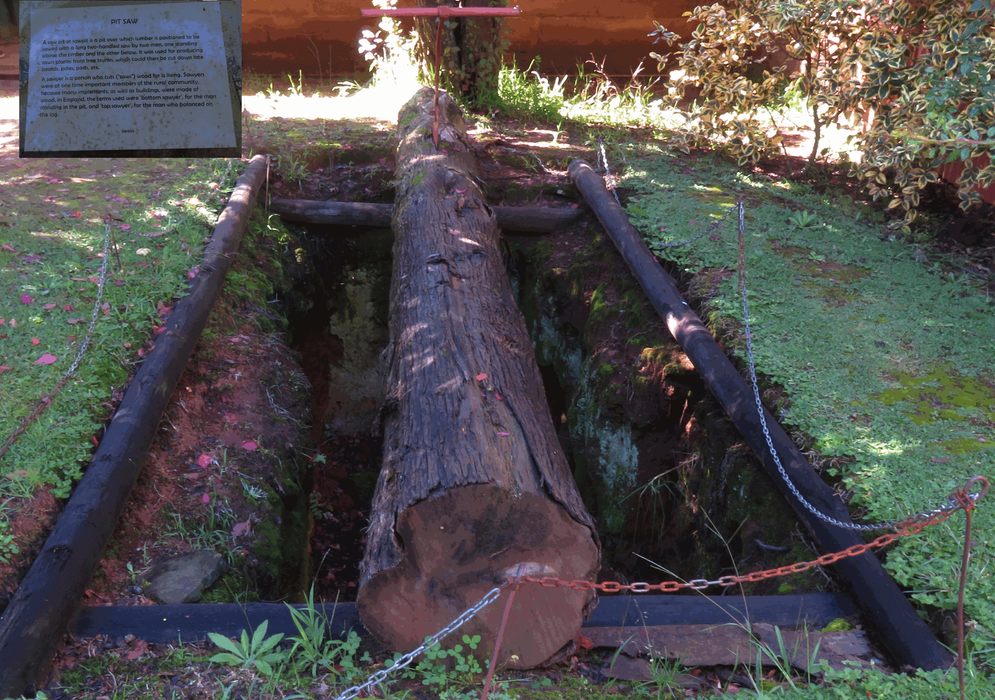 Let others tell of rain and showers, I only count the shining hours What am I? - A Sun Dial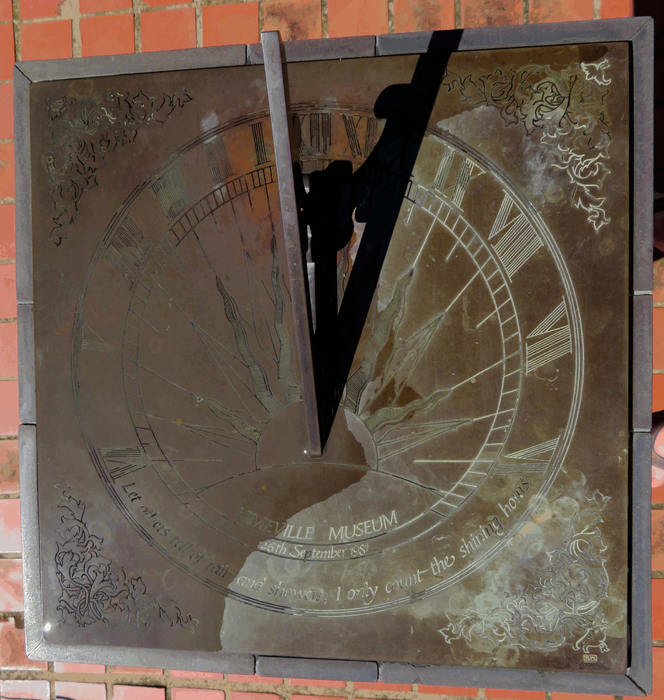 Main section of building housing children nursery, dining room, kitchen, travel back to Granma's feather bed.
Chimney stacks and fire places keep these homes going in the harsh cold winter days that happen up here.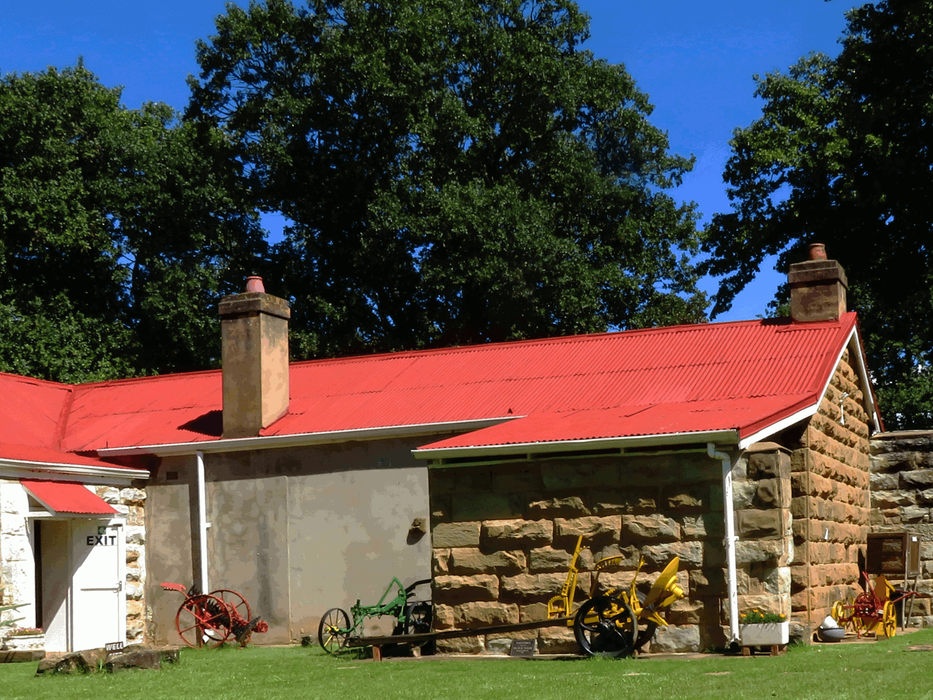 Pot and Pans!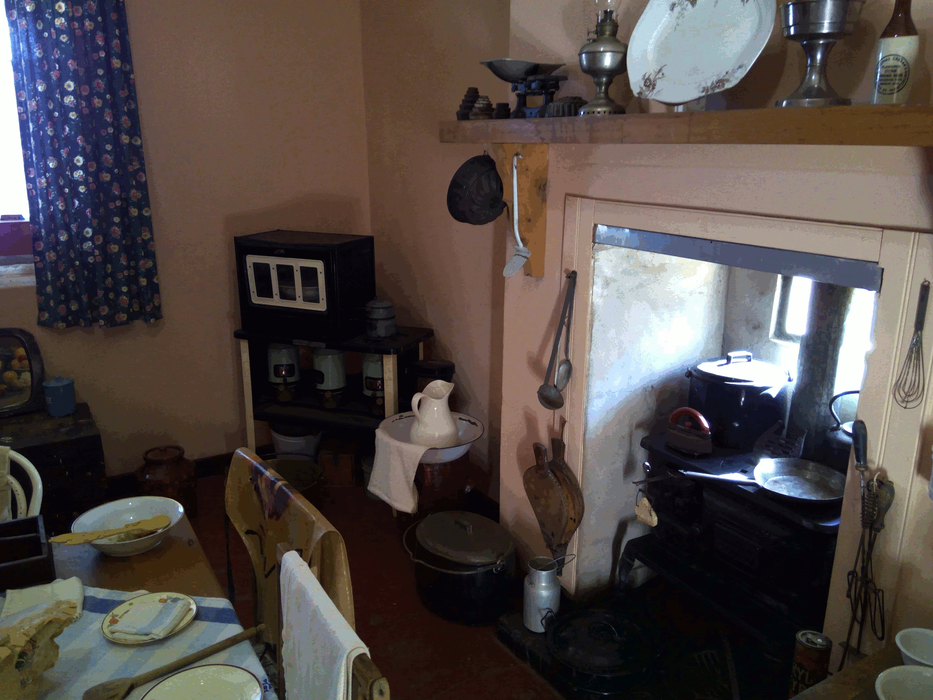 Piano would have been a popular instrument to entertain families at night, after long days of work.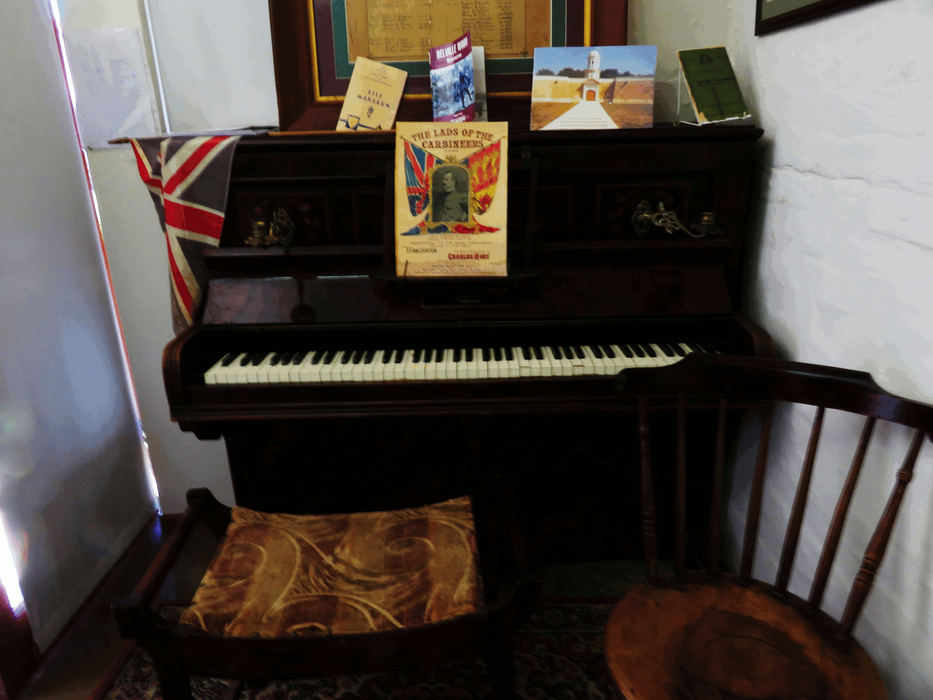 Really believe me, I took a lot of photo's so not going to show them all, you will have to visit to see the amazing array of the past reside in this homestead! Hint, old traveling wardrobes, beds, art work, sewing, wedding gear or just stepping out, so much has been saved and placed into the hands of a curator to take care of.
Prison with a Twist
Each prison had a unique topic, great fun popping in and out of each one to see what has been preserved.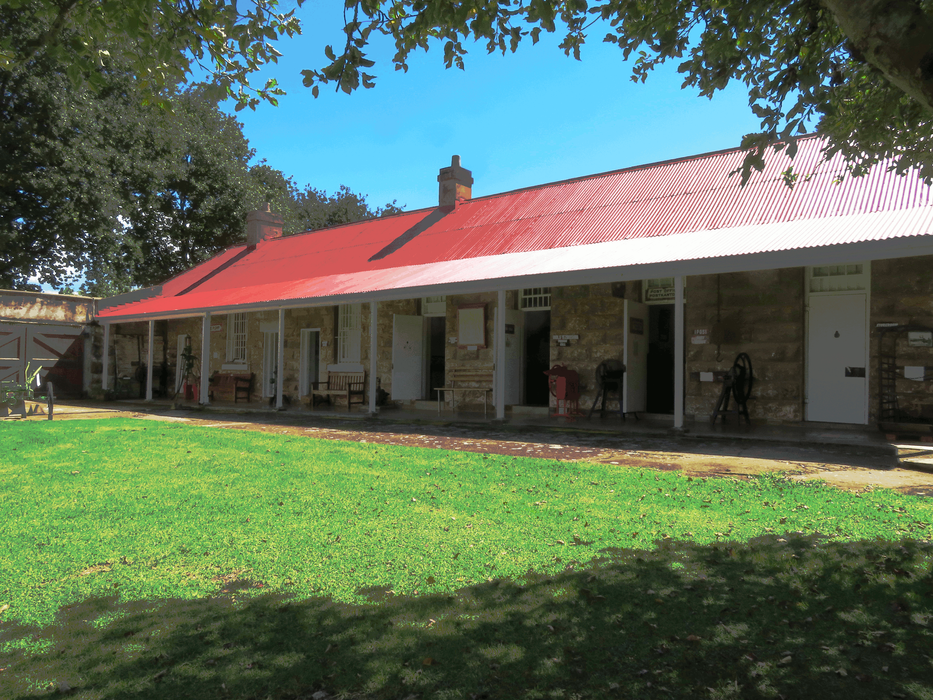 Could you imagine being a doctor on horse back going up the Sani Pass? Possibly to farm houses being jostled around in a horse and cart looking after patients with this wooded box with medicines.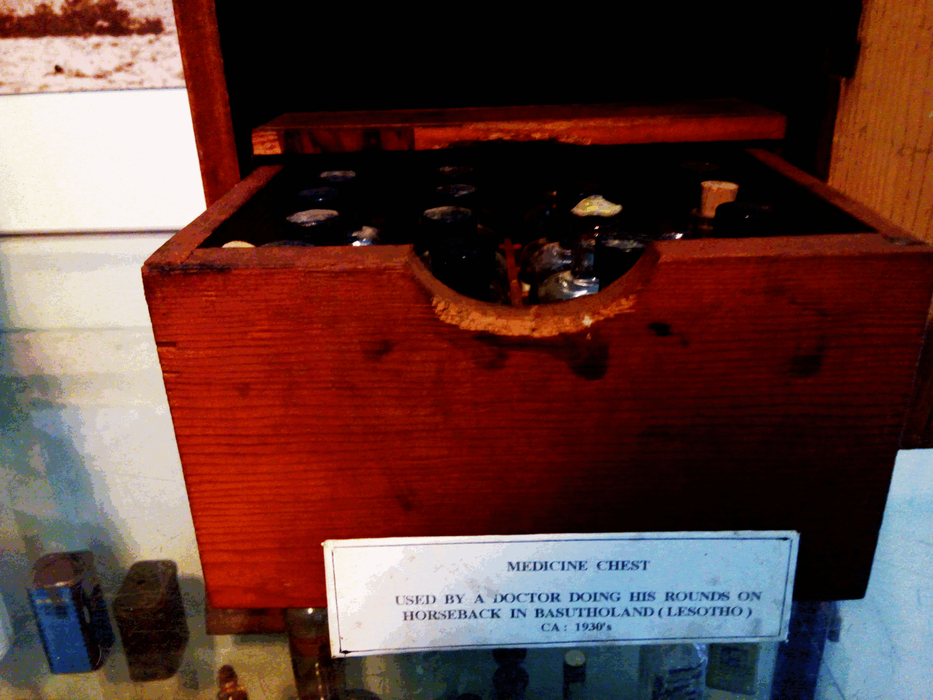 Some not so friendly implements used, or a spoon full of sugar to get that medicine down!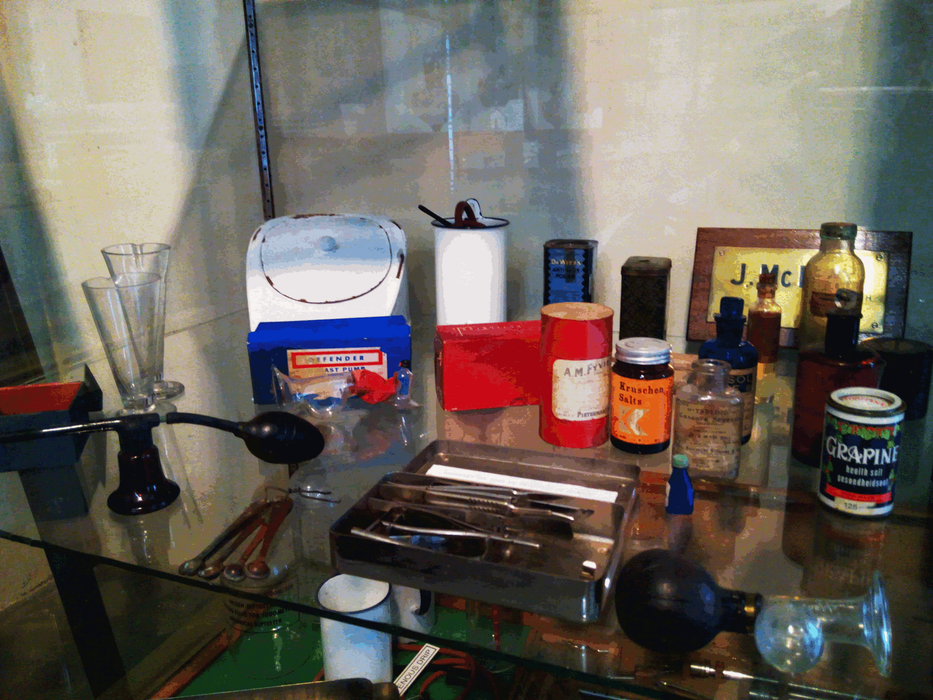 Looking out of the prison, cold in summer I would hate to know how cold these were in the winter months, no fire place to keep you warm, most probably lucky if you had a blanket!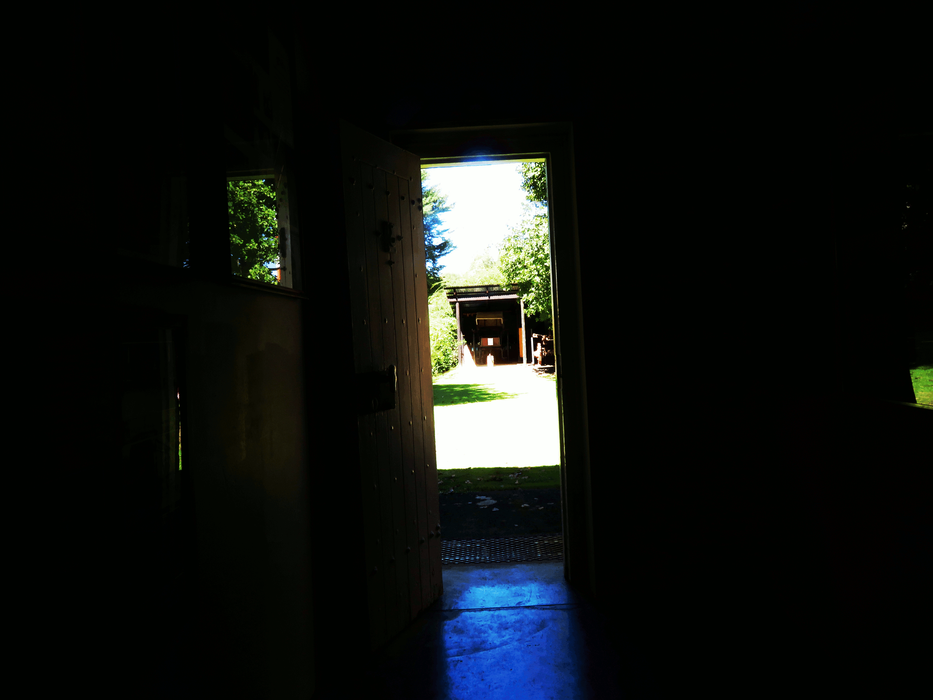 Iron clad heavy doors to keep you under lock and key for some misdemeanor or trouble you caused, not a life one would wish on anyone else.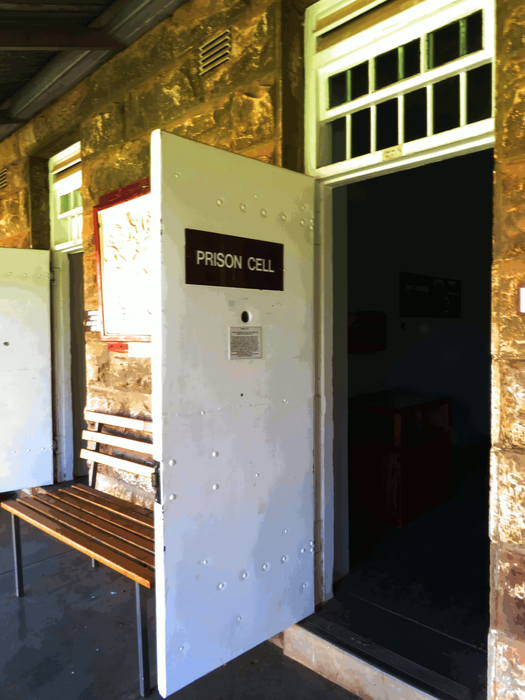 A pretty good idea of the accommodation on offer! Harsh reality never to cause "kak" wherever you are.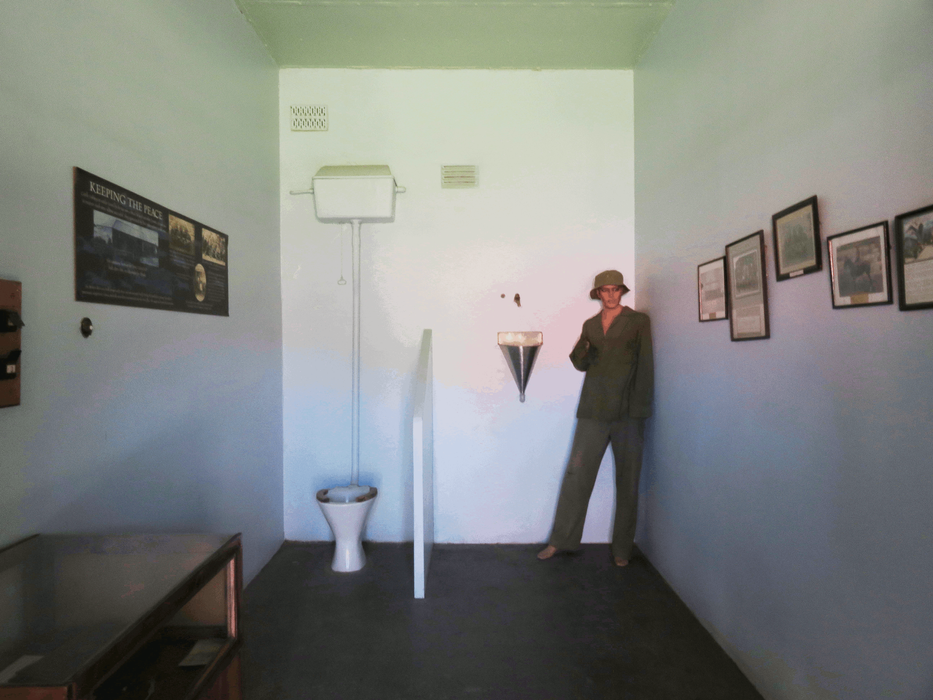 Swing by the post office and telephone exchange, remember the days a person put you through to the number you were contacting, feels like a life time ago with these damned answering automated call registers today, press.... Yeah, some things have gone backwards IMHO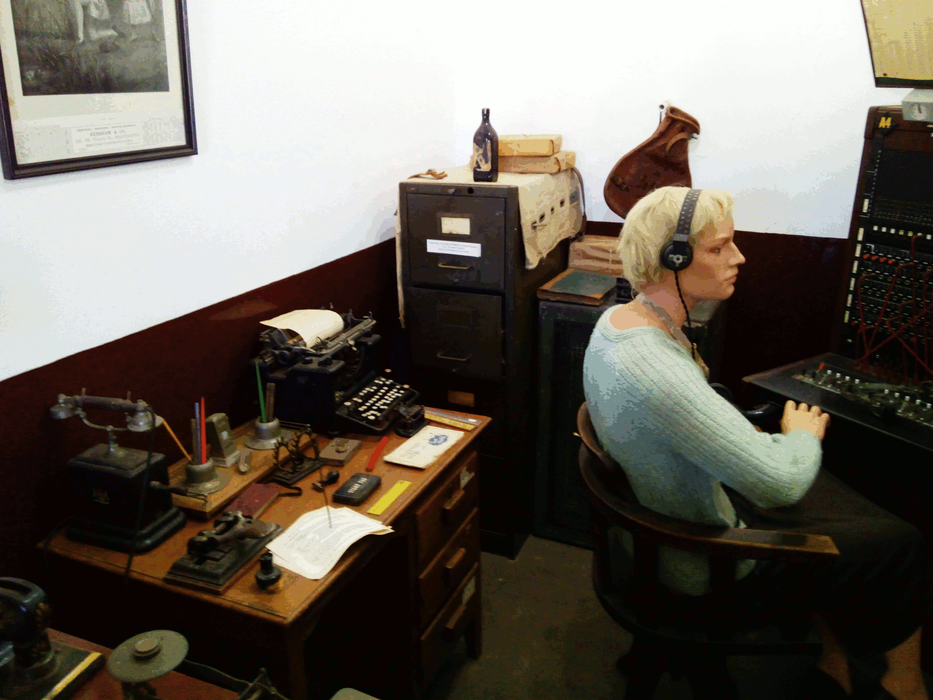 Police carried everything they needed on their person when out on duty.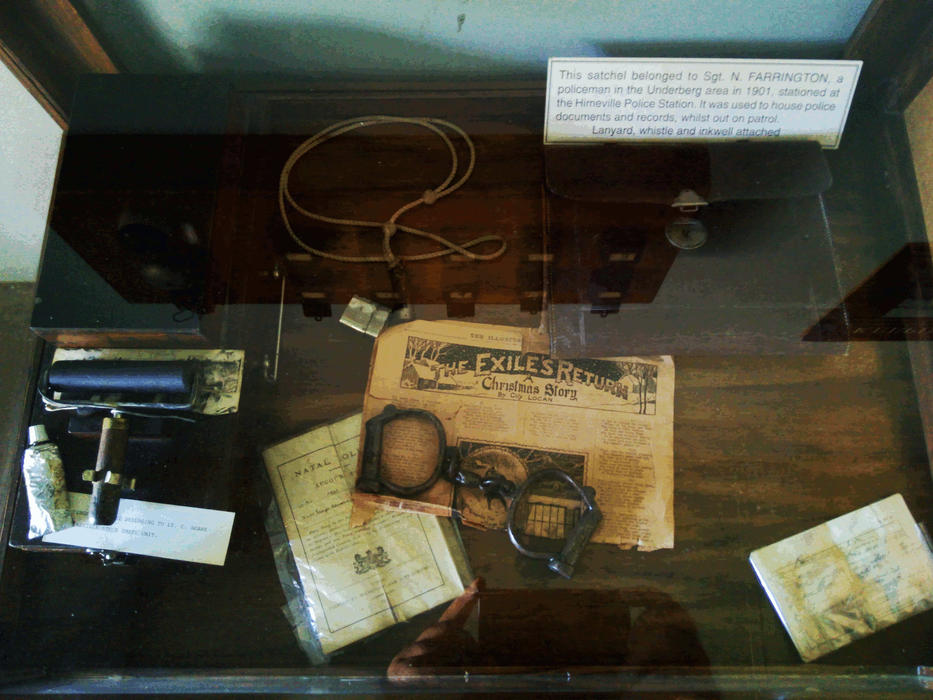 Trout fishing introduced into the region in the early 1900's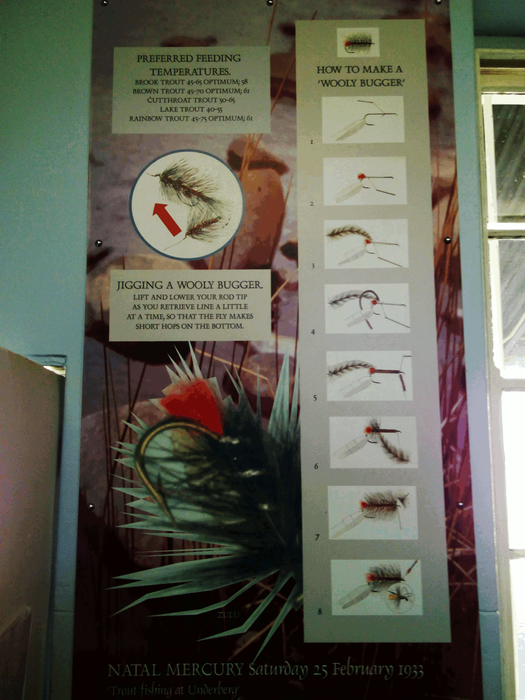 Region would still require Veterinary services such as these being a big cattle farming area, supplying most of our milk to the city.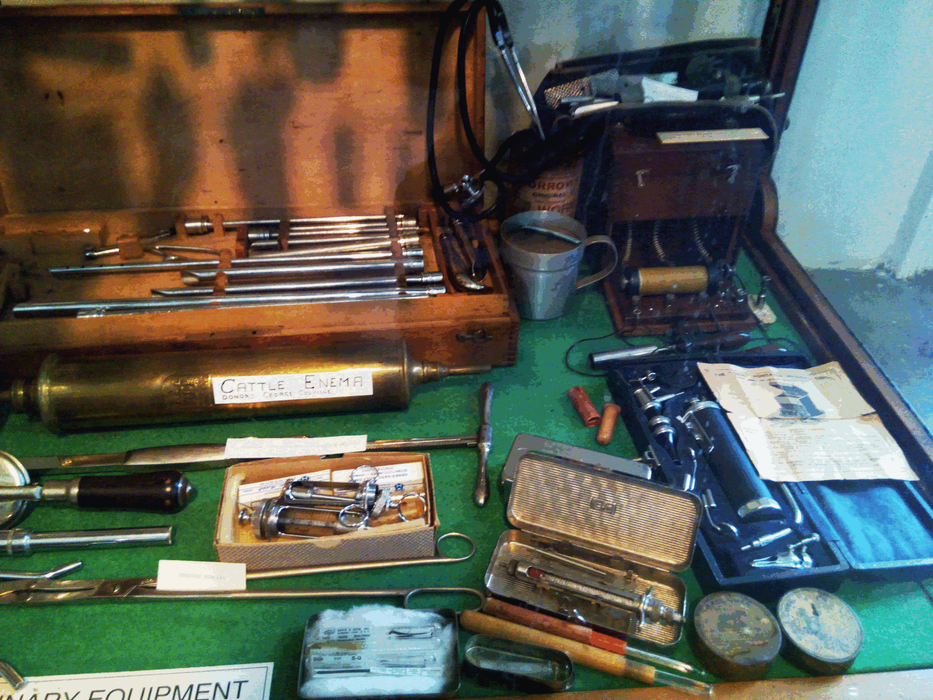 Back outside into the warm sunlight, enjoy some time in the garden (not posting photo's about garden to day) it is to show you the wall with holes you can peek through, glimpse a life long gone!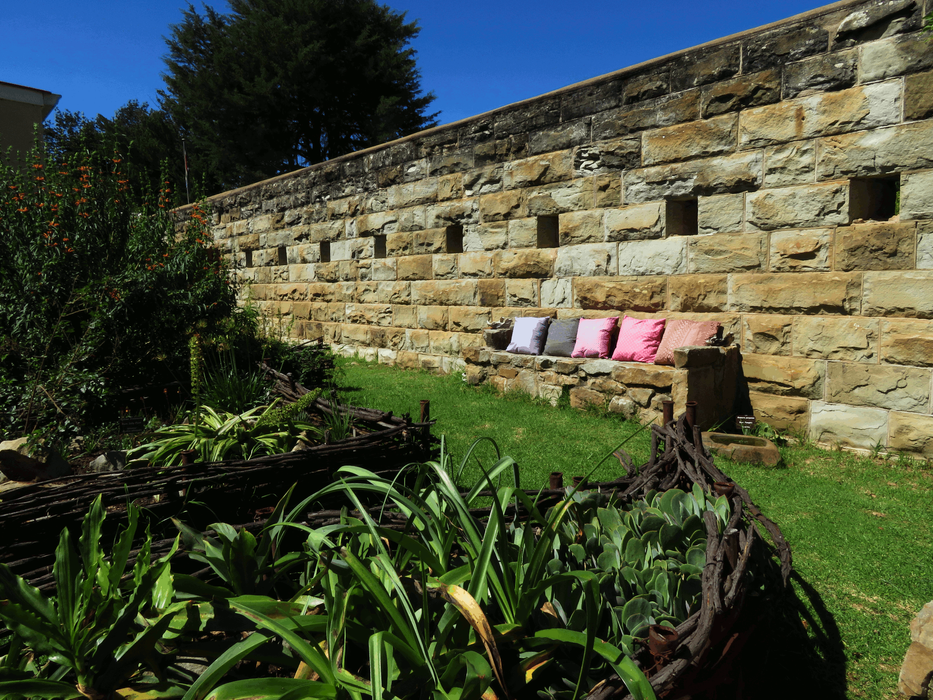 Never look back with regret, keep striving to move forward with a positive attitude to yourself and everyone around you.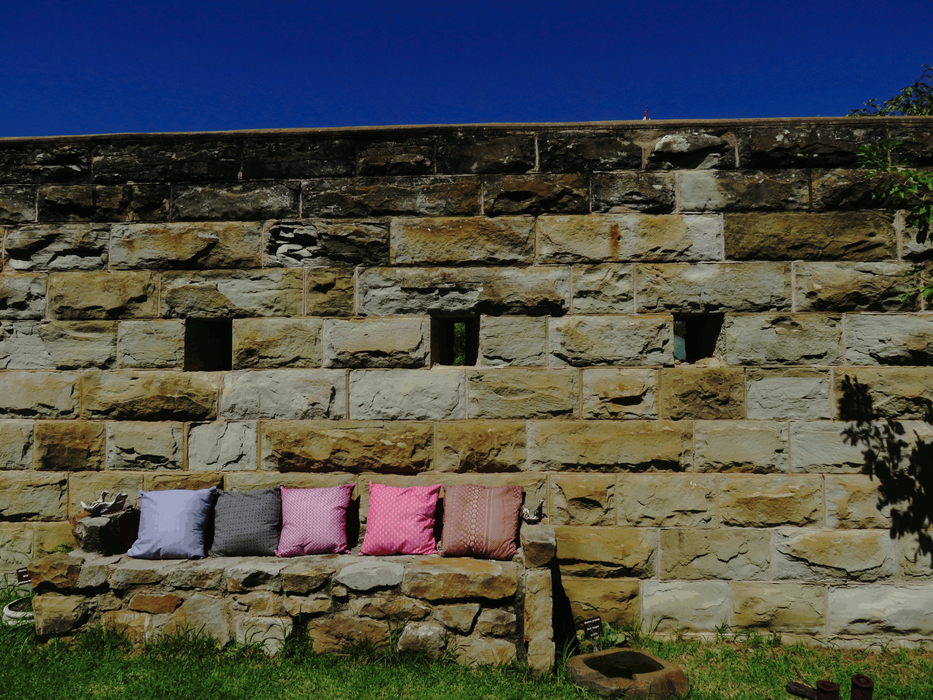 ---
Thanks for joining me the first part of the story began with Life's Road Trips Like Human Wings
Day 1 Supporting @steemitworldmap How Green Was My Valley
Day 2 Natural Wonders of the Drakensberg South Africa
Day 3 Caveman Shopper Showstopper
---
Thought for Today: Anger and madness are brothers. ~ African Proverb

---
---
Communities I Support: #qurator #steemitbloggers #teamsouthafrica #steembuilder