Igwala Gwala Trail is a tiny strip of pristine coastal forest about 1,5 kilometer of loops.
St Lucia located in northern KwaZulu-Natal is a small village surrounded by water where nature abounds in the sea, estuary and on land, a week is the minimum suggested visiting time to see what is on offer in the region, using this as town as base camp, with plenty of accommodation available.
Every season will offer diversified attractions in this area, we are only visiting a small walk through indigenous forested area today, a paradise for any birding enthusiast. Under 1 kilometer to walk to this forest from the center of town, the village is not all that large about 2.5 kilometers in length. Accommodation in hotels, self-catering, back-packers is available, plenty of shops and restaurants all along the main road.
Staying in this village you need to be aware hippo do come out on occasion, especially at night to enjoy village life.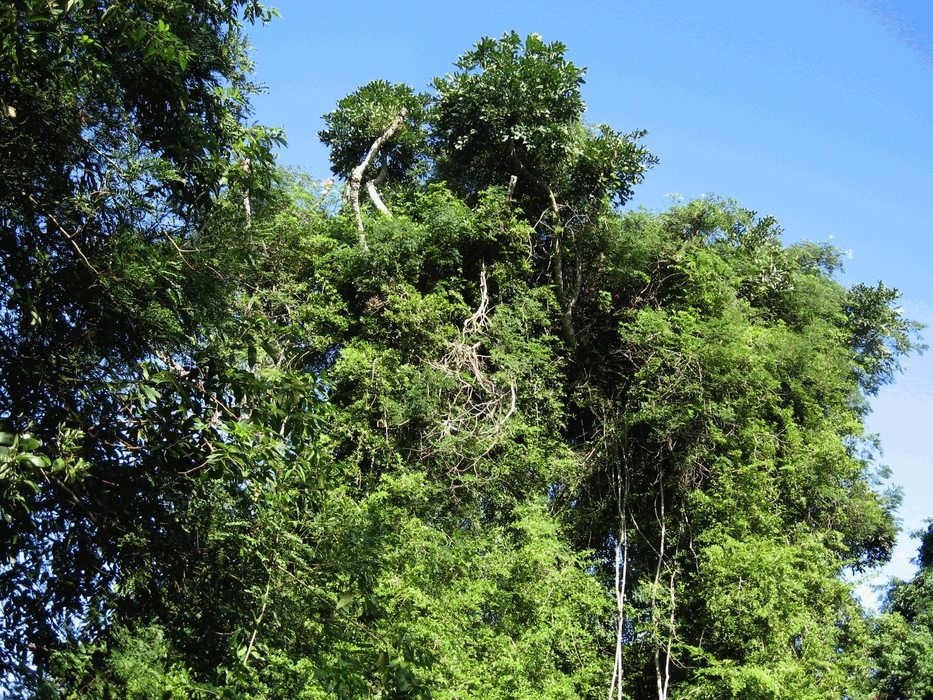 Igwala Gwala Trees - Tallest appears to be the Ficus burtt-davyi Hutch
There is no charge to enter, ideal walking for all ages, levels of fitness, always wear sunscreen lotion, a hat, a bottle of water, insect repellent (if the bugs bug you), and proper walking shoes.
This trail is part of the iSimangaliso Wetland Park, we have seen bushbuck, red duiker, snakes hidden under leaves so keep to the path. It definitely is a paradise for birding community, birds from the forest floor all the way up into the top naked branches.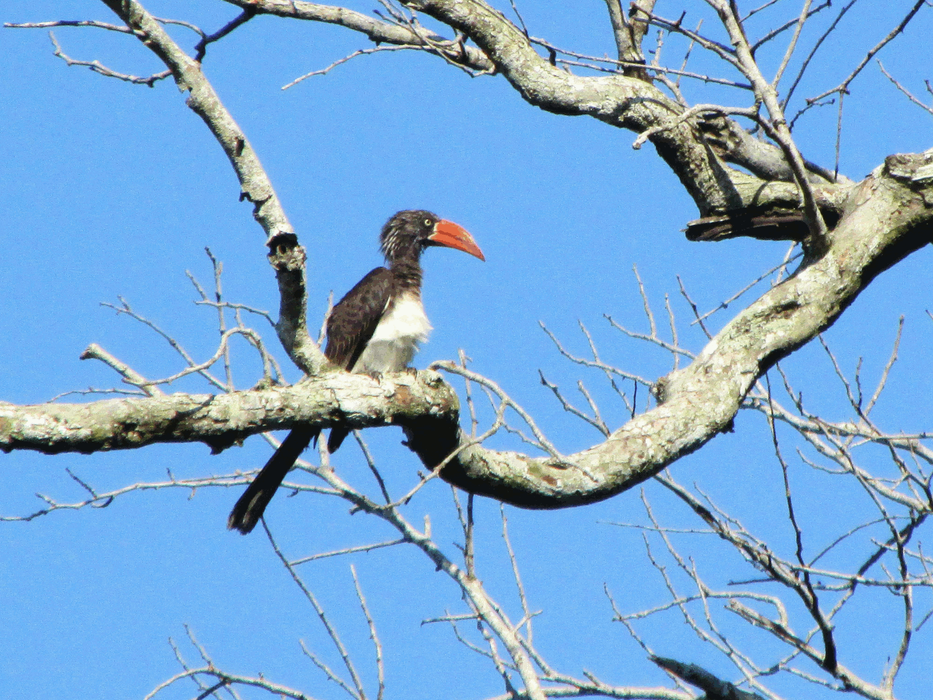 Red-billed hornbill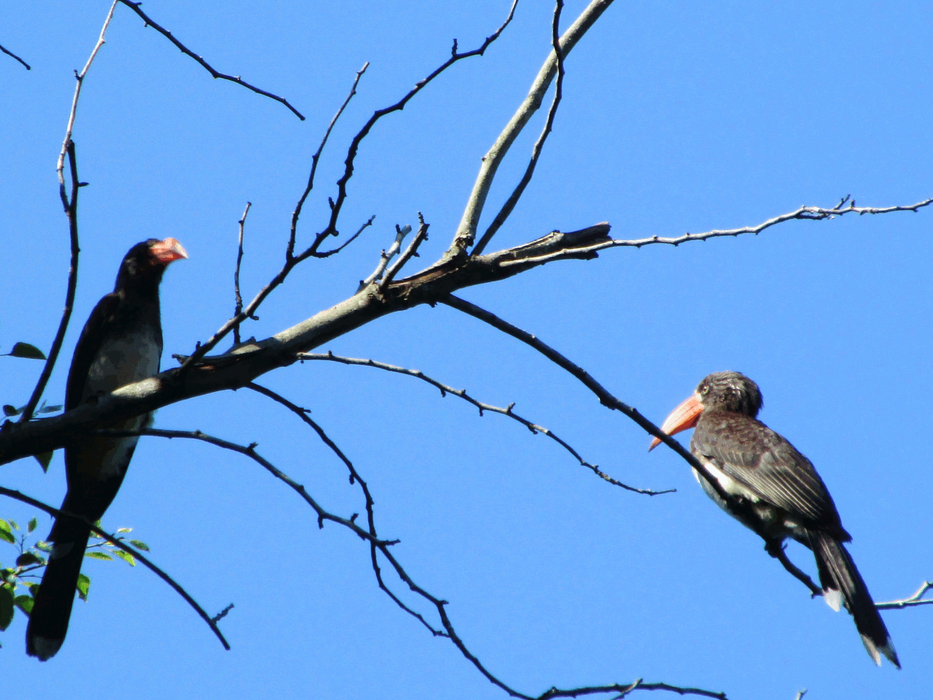 Crowned hornbill
Igwala is the Zulu name for Purple Crested Turaco. Turaco bird species is known as a Loerie in South Africa, the photo is of a Knysna turaco/loerie.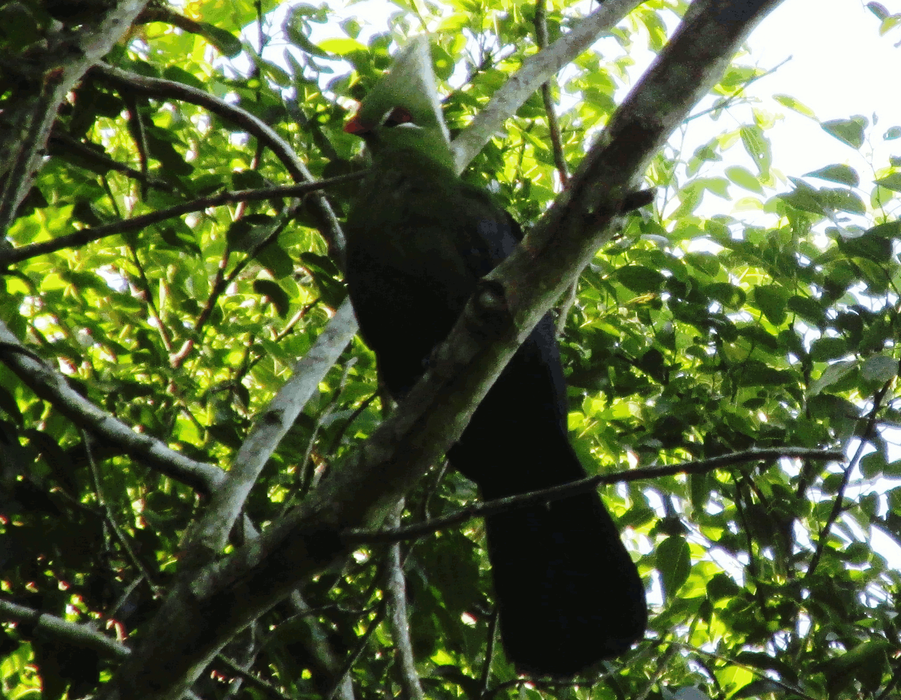 Knysna turaco/loerie
Remember to keep looking into the bush, on the ground, middle and higher up, the birds are well camouflaged and not always to find. Go quietly since most are shy!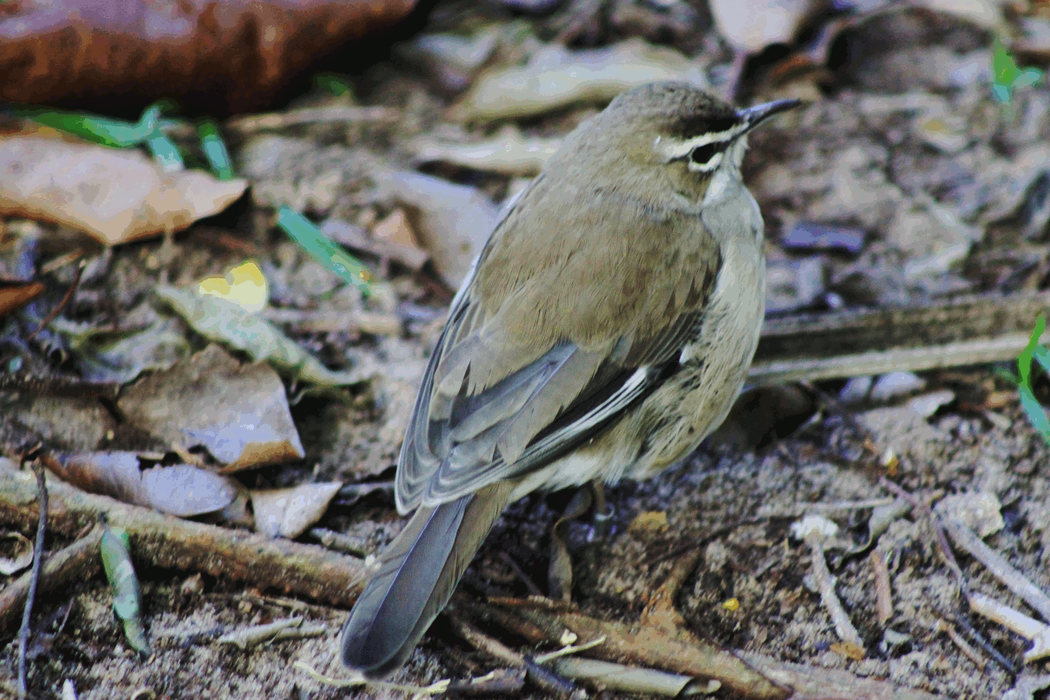 White-browed scrub-robin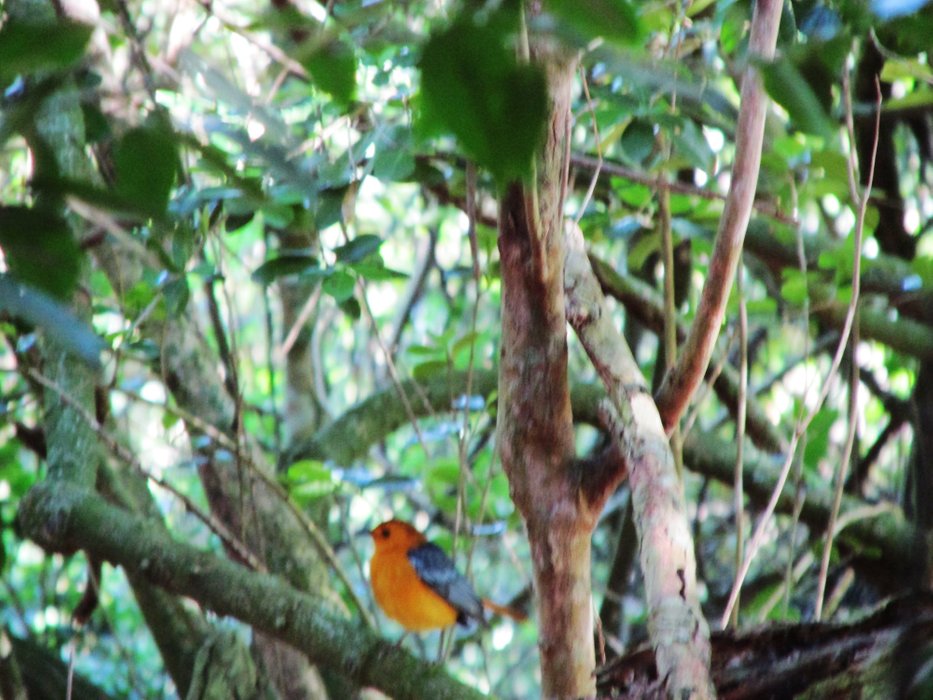 Red-capped robin-chat
Undergrowth in the area becomes very dense forming natural tunnels, we have heard the hippo bellowing down on the estuary with evidence of them using paths in this forest (massive poops).
Sightings of small buck dash through the bush in flight hearing a twig snap, they have always managed to outwit this amateur photographer, no matter how quietly I approach!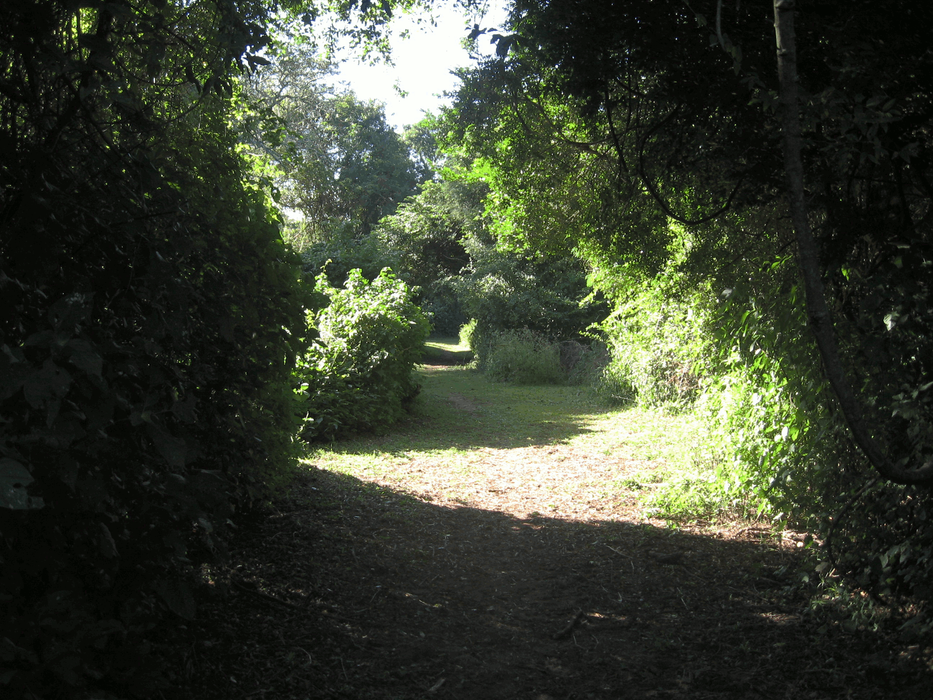 Igwala Gwala Forest Walk, St Lucia, KwaZulu-Natal North Coast, South Africa part of iSimangaliso Wetland Park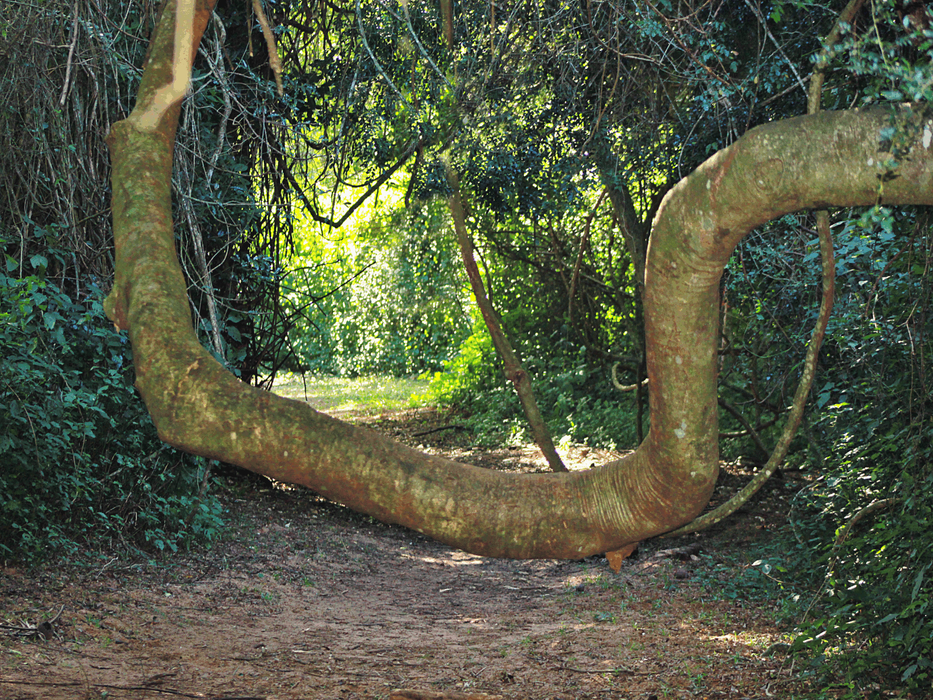 Tree bending heavy branch over the path to rise up on the other side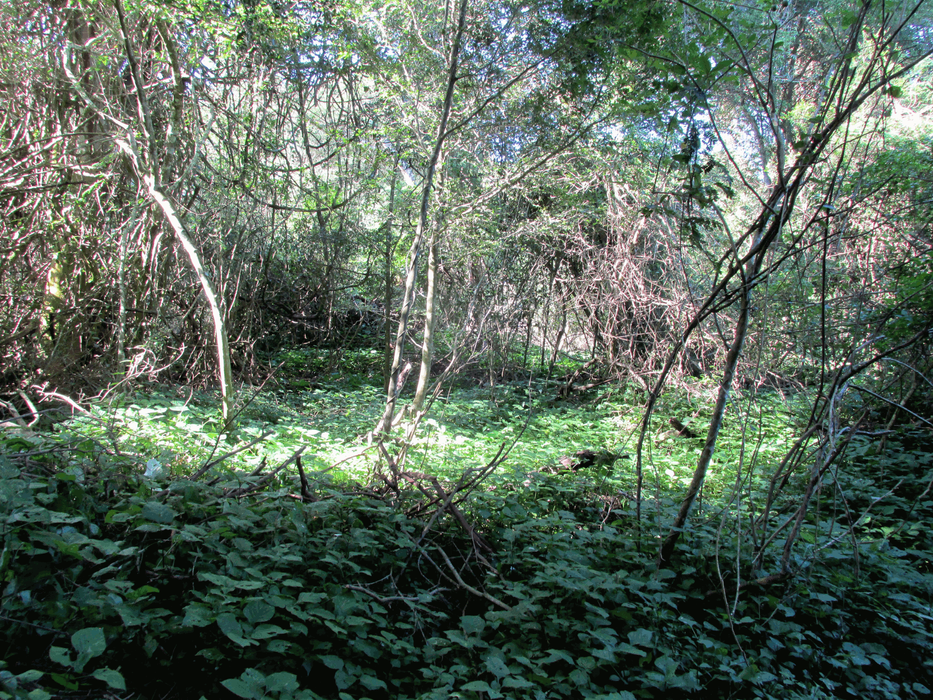 Undergrowth
Every time you come out of the deep dense undergrowth there are patches of flowers along with butterflies, flies (always flies - cannot miss them).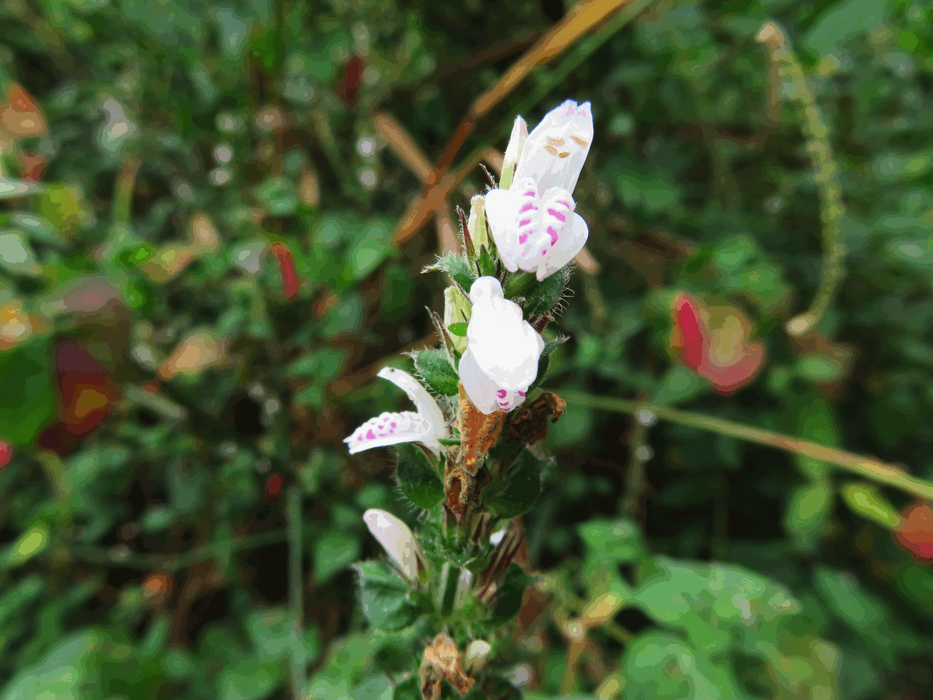 Isoglossa woodii, commonly known as buckweed flowers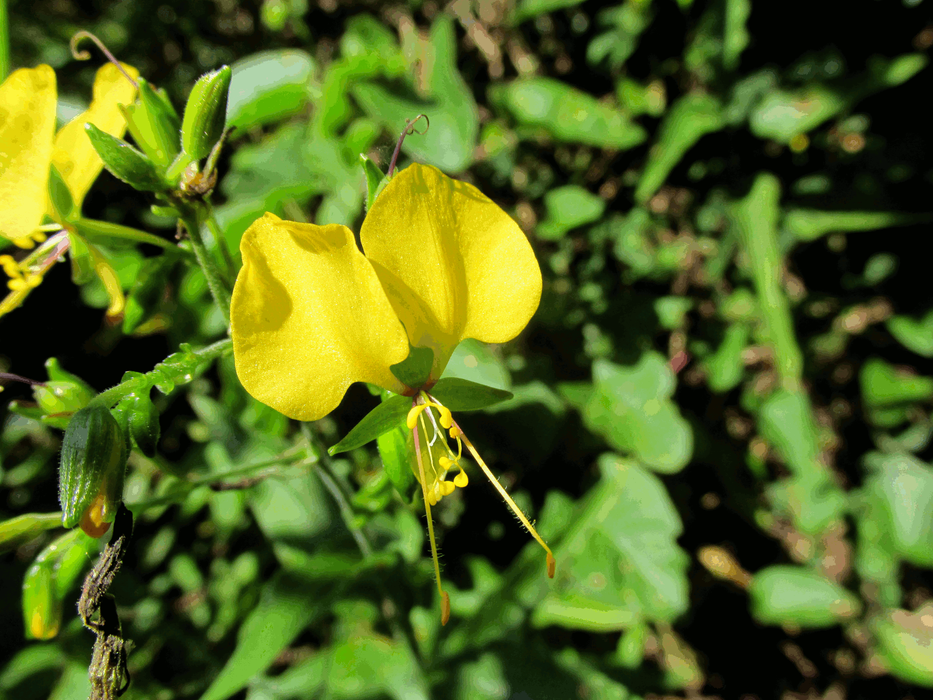 Wildflowers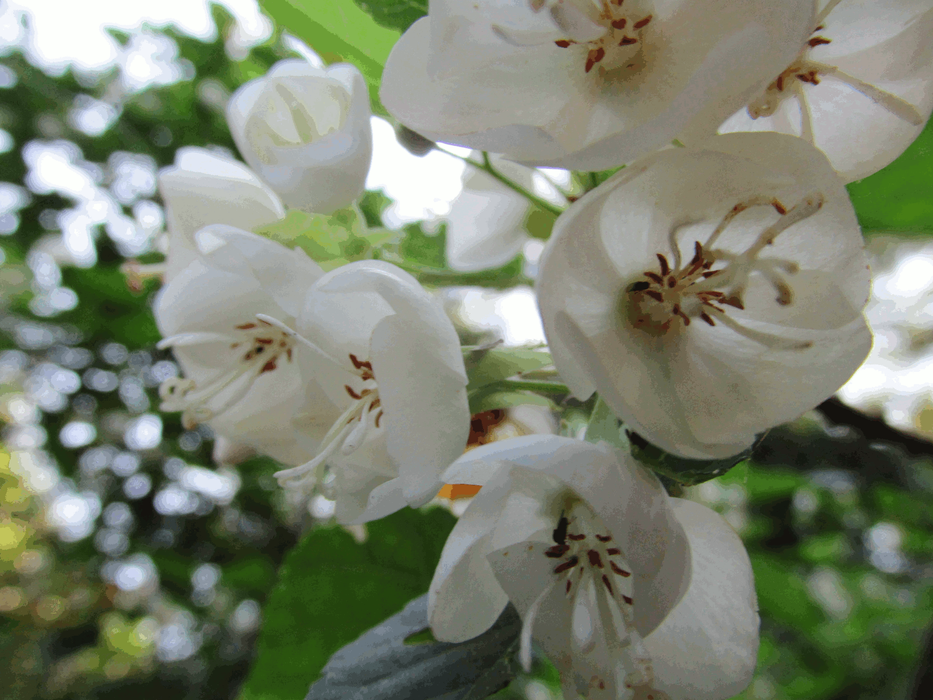 Wildflowers
Our visits over the years have always taken place in May, a cooler month in southern hemisphere Autumn, flowers are seasonal depending on rains.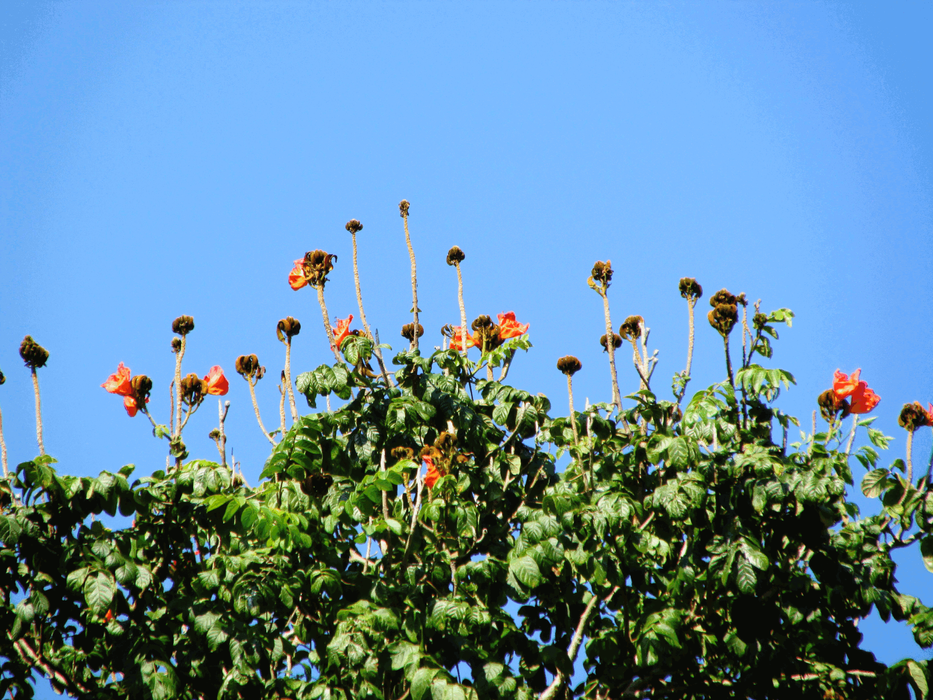 Flowering Trees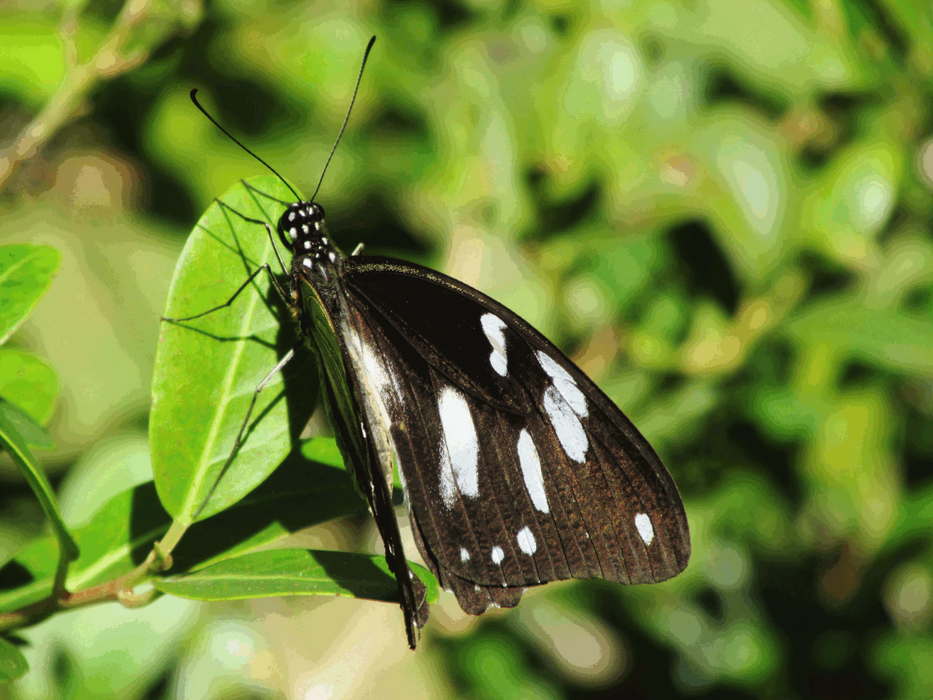 Butterfly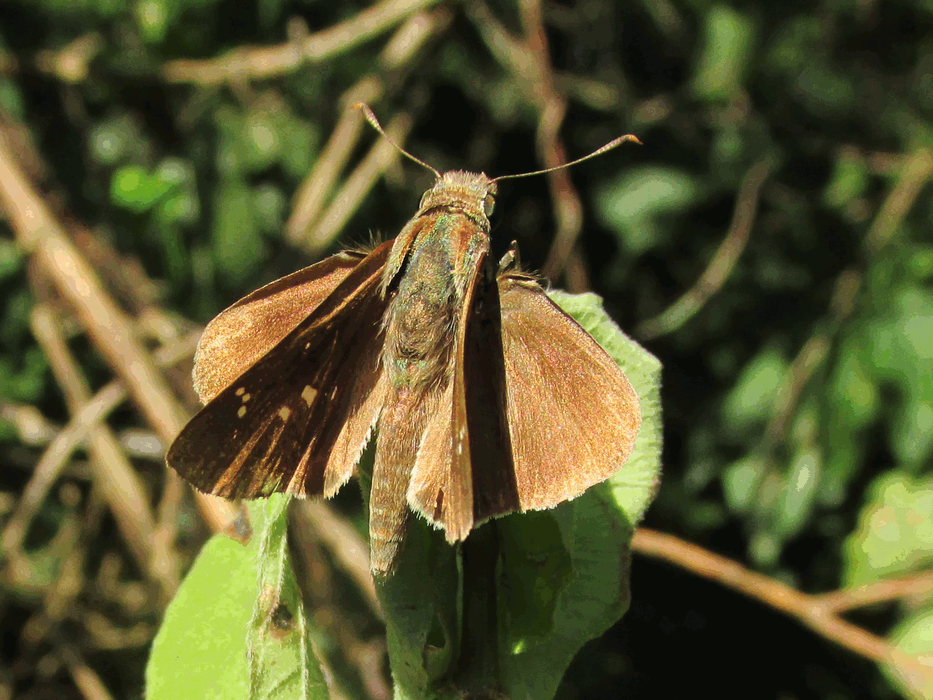 Monkey Moth - Stenoglene clucki belonging to the moth family Eupterotidae (closest I description I could find in the region
Watch where you walk, on two occasions we have had these hairy worms strung out at face height, where there are caterpillars butterflies or moths will emerge in months to come, some may not be so friendly to humans touching them, look with your eyes as with everything else in nature.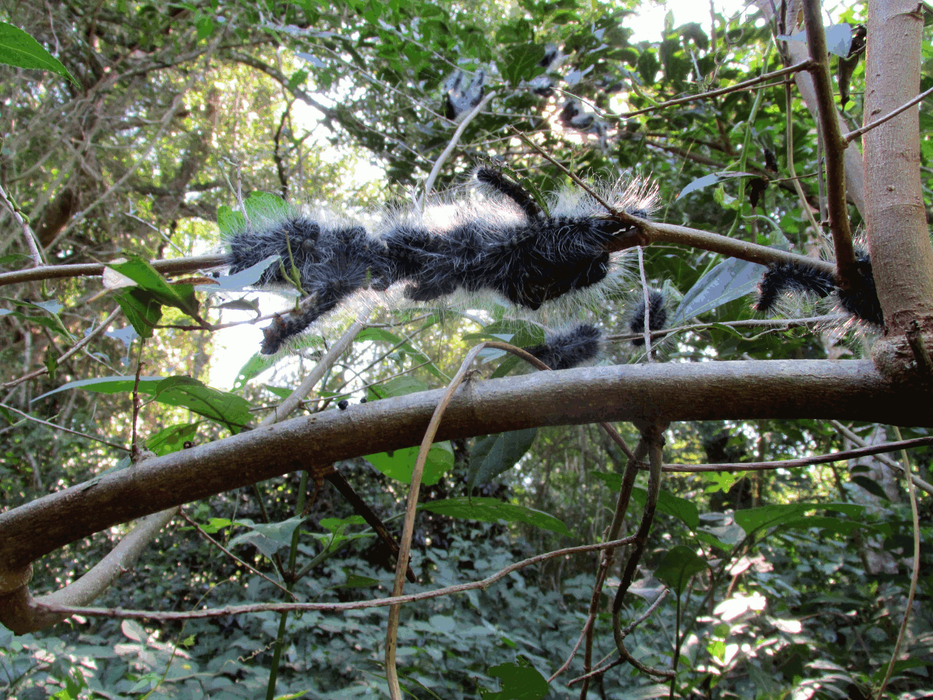 Caterpillars
This is 1 kilometer, imagine what else is in this area.
The iSimangaliso Wetland Park is one of the outstanding natural wetland and coastal sites of Africa. Covering an area of 239,566 ha, it includes a wide range of pristine marine, coastal, wetland, estuarine, and terrestrial environments which are scenically beautiful and basically unmodified by people. https://whc.unesco.org/en/list/914/
iSimangaliso must be the only place on the globe where the oldest land mammal (the rhinoceros) and the world's biggest terrestrial mammal (the elephant) share an ecosystem with the world's oldest fish (the coelacanth) and the world's biggest marine mammal (the whale) ~ Nelson Mandela
An inheritance to be looked after, nurtured for everyone to enjoy possibly once in a lifetime, a place I keep being drawn back to, thanks for joining me.
This is South Africa's very first World Heritage site since 1999 (Unesco).