Not the biggest trees in town Non Indigenous, rejoycing in a splash of colour today ~ #treetuesday hosted by @old-guy-photos


Many will recognize the Codiaeum variegatum or Croton as an indoor plant, for those living in Southeast Asia - Malaysia, Indonesia, Philippines, New Guinea, northeast Australia, through the western Pacific to Fiji and Vanuatu, also Durban South Africa's (sub-tropical climate), will more than like refer to them as trees in the garden.
Losing some leaves at the end of winter, starting with buds turning into flowers now at the end of winter readying itself for the warmer humid summer, these are now approximately 2 meters high having shared my garden for 30 years, only needs occasional pruning with very little other specific requirements.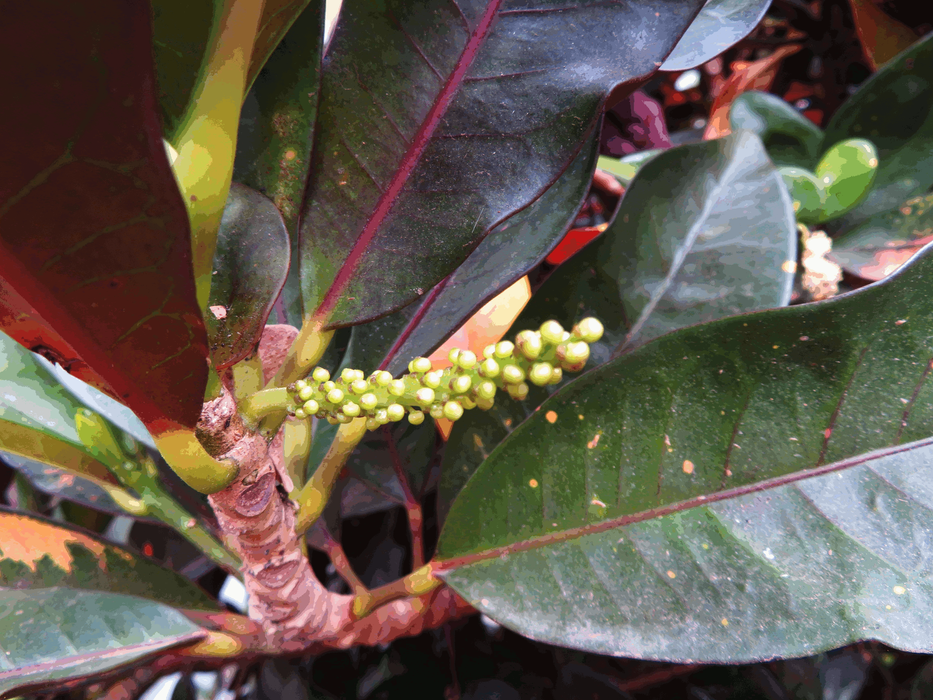 Starting to go into flower at the end of winter in South Africa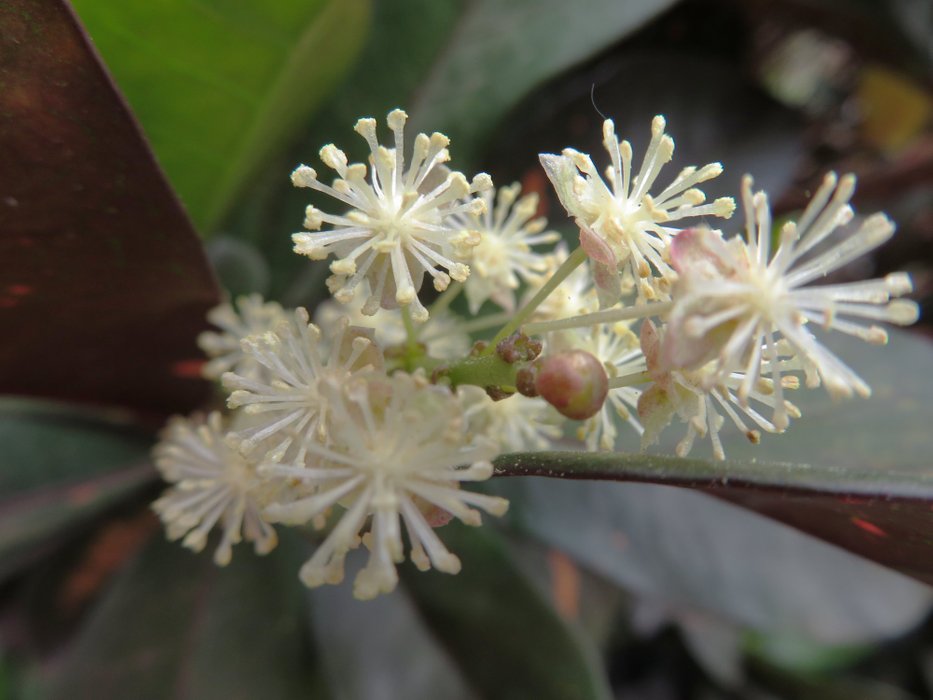 Flowering end of winter in South Africa
A variety of medicinal uses have been found in the Philippines and Papua New Guinea, I had never previously looked into benefits derived from this tree, made for interesting reading ~ Medicinal Properties
Croton tree, anything taller than me is a tree
Narrow-leafed variety has the same petite starburst flowers, leaves on the same bush foliage color ranges from green variegated with white, pink, orange, red, yellow, or purple in various combinations that may change as the leaves age.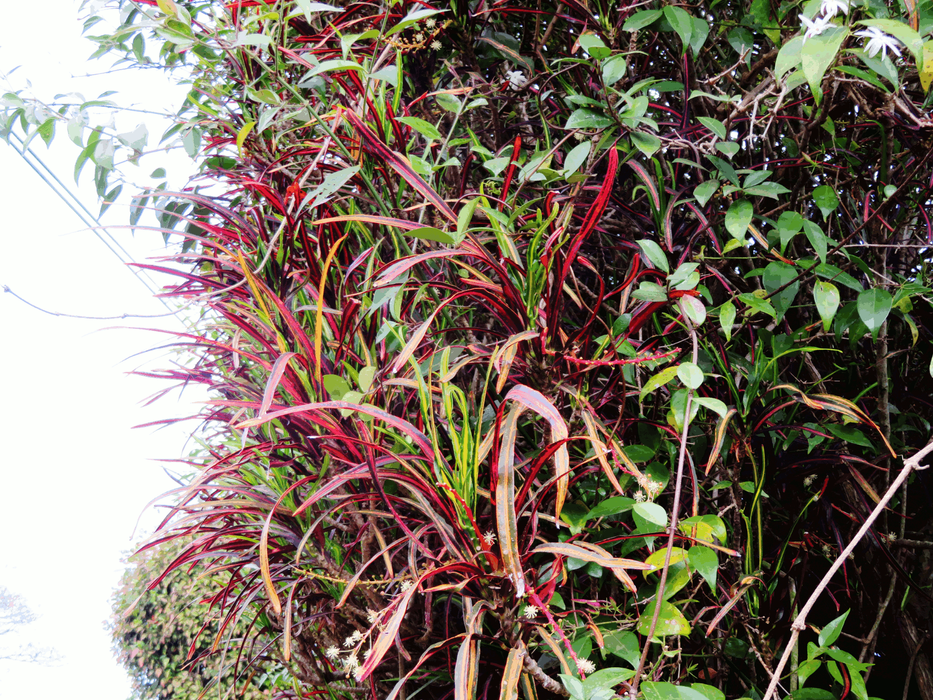 Narrow-leafed croton tree
Looking up through the awesome leaves!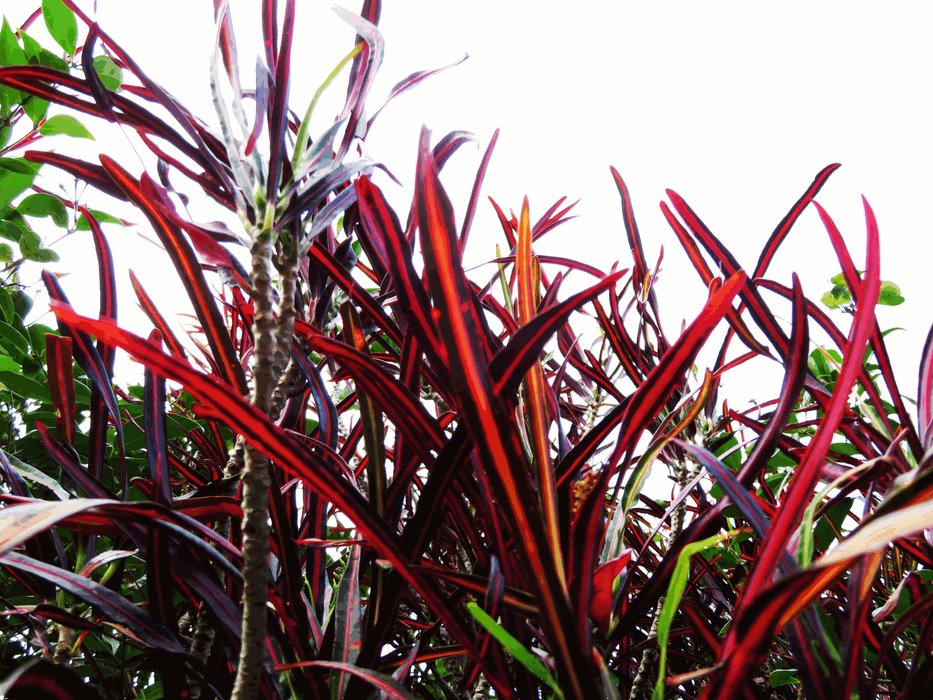 Croton tree colours dancing in the sunlight
Trees with exceptional colour year-round is beneficial along paths against stark walls, being a little more cozy and cheerful, never allowing you to feel there is nothing beautiful in the world anymore. Always something to look at in awe!
---
Talking about cheerful here are flowers now saying goodbye to us with winter drawing to an end, for @kalemandra #tuesdayorange, @dswigle who enjoys bringing cheerful flowers with every post!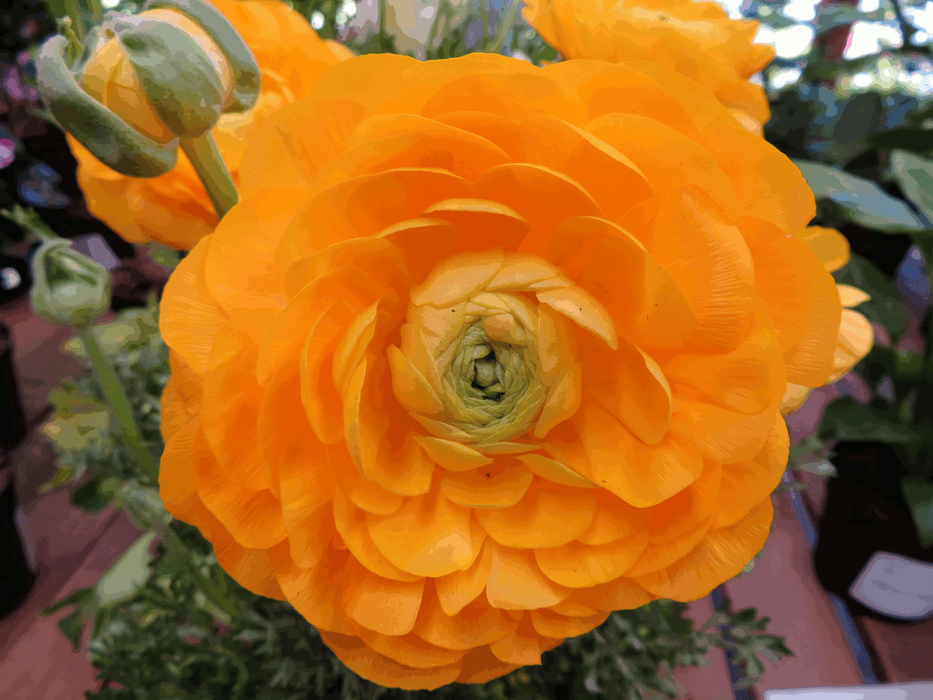 Cheerful face, photo taken at our local nursery
---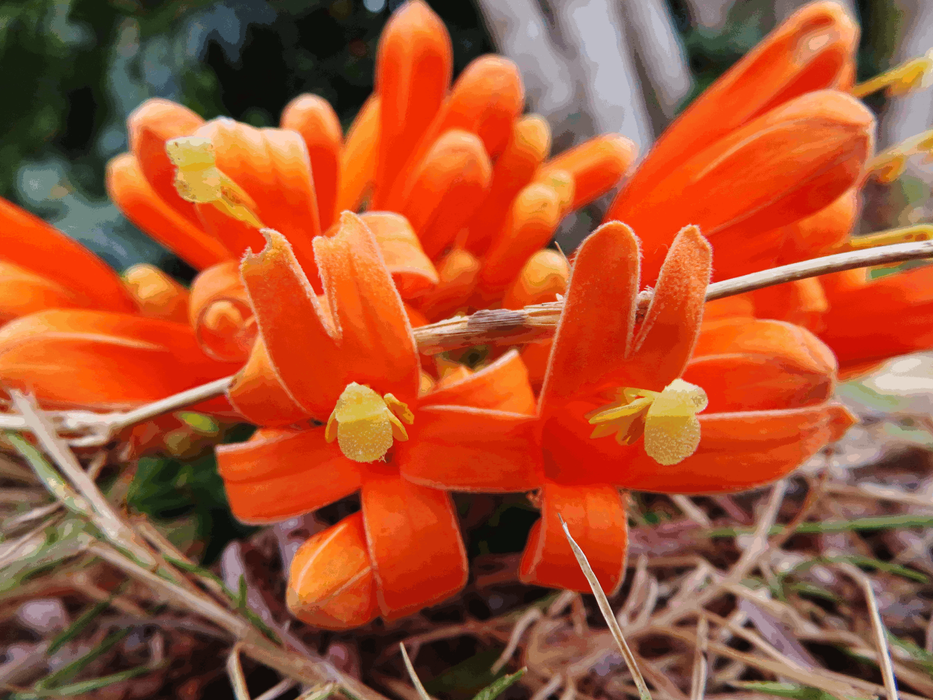 Golden shower last blooms of winter this year, thanks for the wonderful show this year
In parting a reminder all photography is my own, resized for convenience uploading, closing off the day a winter African sky, sihouette of sunsets around this time of year with palm trees swaying in the evening wind.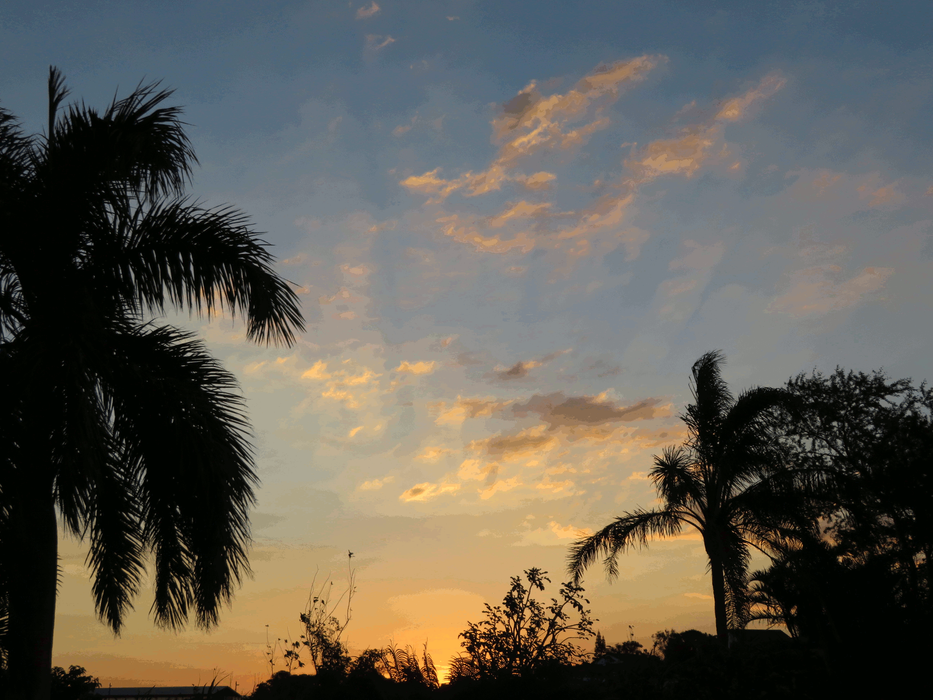 ---
Thought for today: A man will show his true colours in adversity. ~ African proverb
---
My entry for Tree Tuesday hosted by @old-guy-photos
---
Blockchain Social Media or Blogging Shared using Kryptonia
Communities I Support: #qurator #steemitbloggers #teamsouthafrica #steembuilder#steemitworldmap