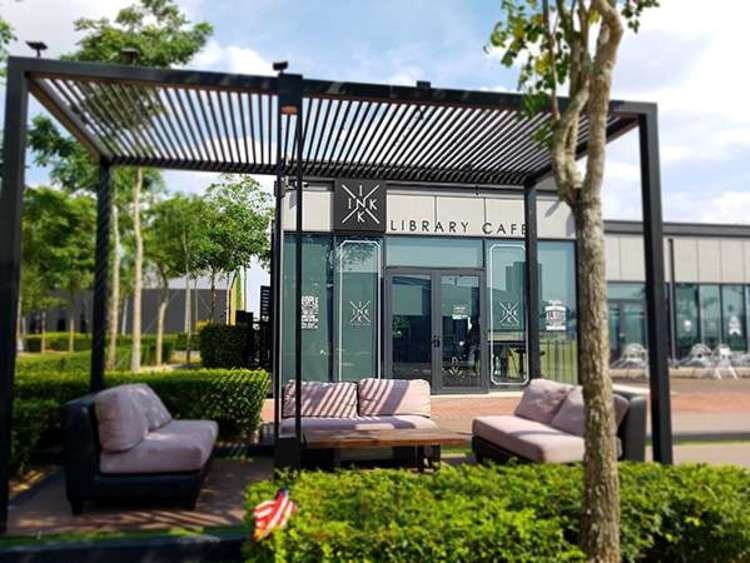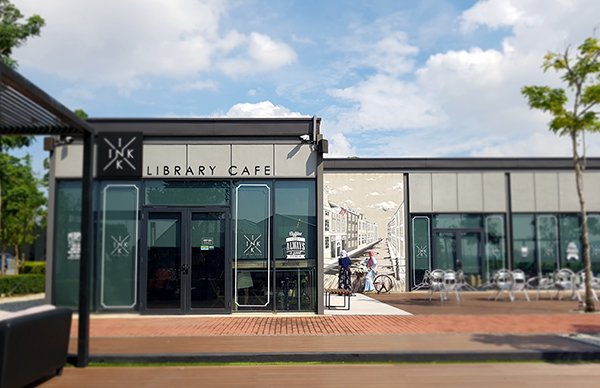 Middle of Nowhere!
Basically, The Ink Library Cafe @ Grandeur Labs is at the middle of nowhere, why? Because this land has not been developed yet, but the Show Centre of this new township Eco Grandeur, has already set up and surrounded by few cafes and restaurants, just to cater to customers who come to see the developer's show units. And also because Eco Grandeur is a high-end housing area, the cafes in the Show Centre are very unique as well.
How did we end up in the middle of nowhere? Lol, our friend Maya lives nearby this area, she brought us here because she knows we like places that are quiet and cosy, where we can hang out with friends for a cup, or two of coffee with some delicious desserts to go with it.
This sure made into our top 10 list of cafes, you will know why if you continue to read on.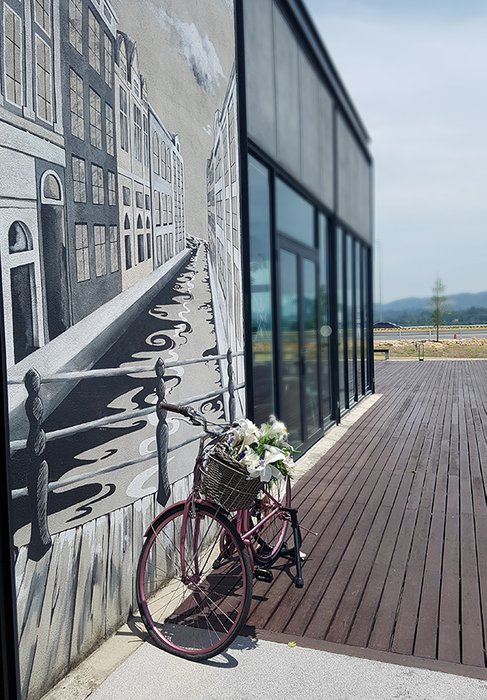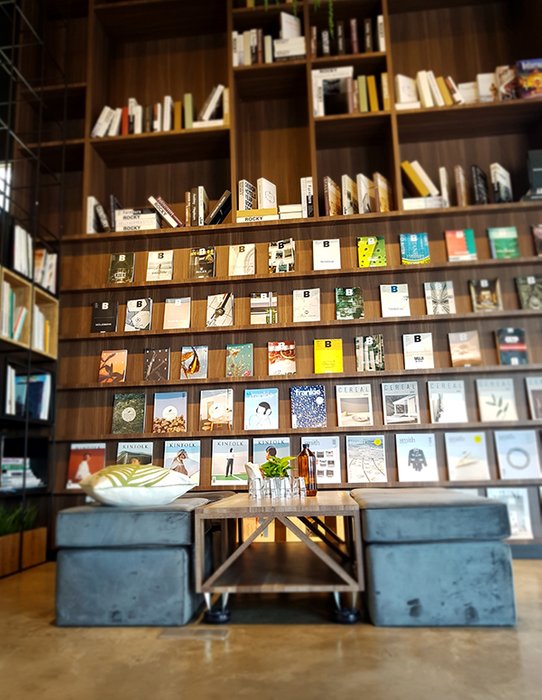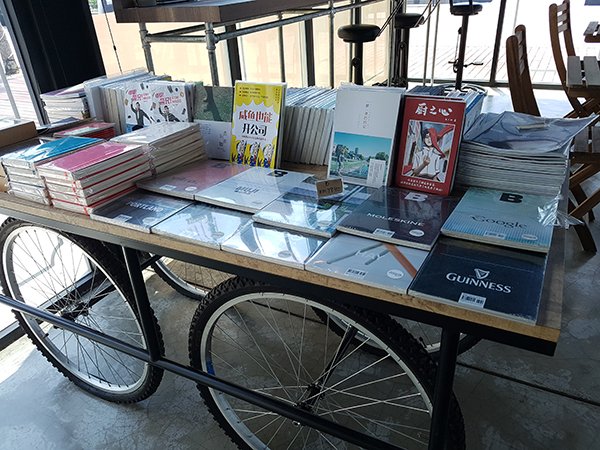 As you notice from the name, this cafe is based on a library-themed that provides a wide range of books and magazines. Some are for sells, some are just for the leisure of inhouse reading. Basically, you are surrounded by BOOKS!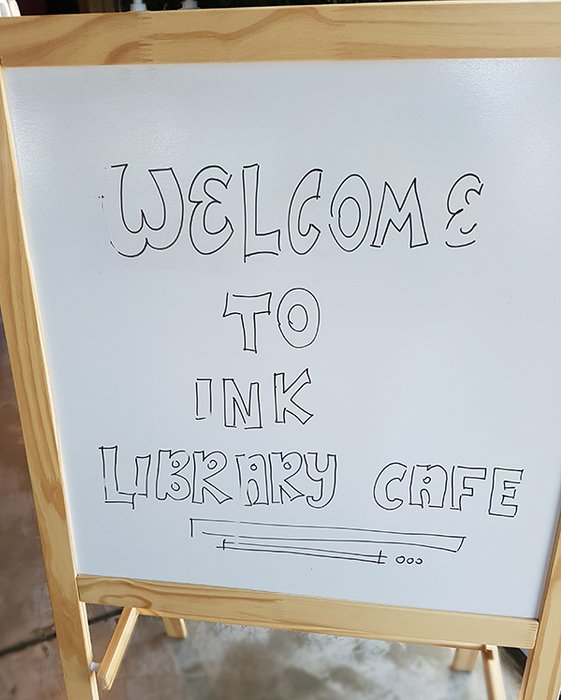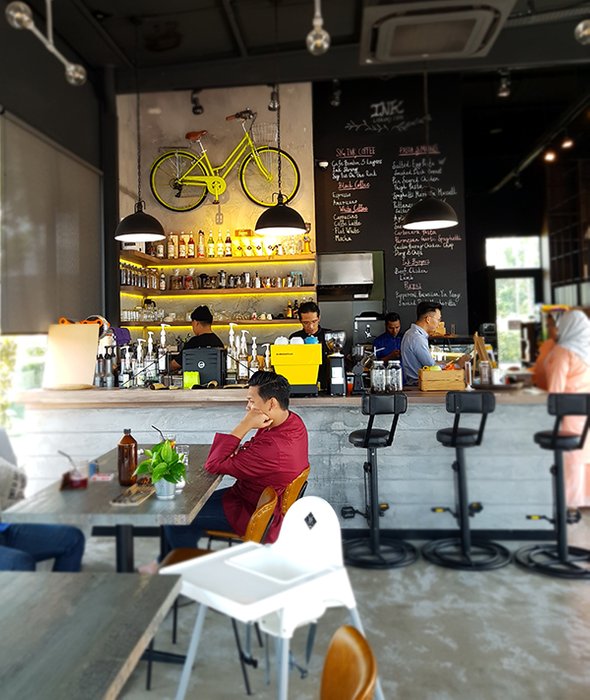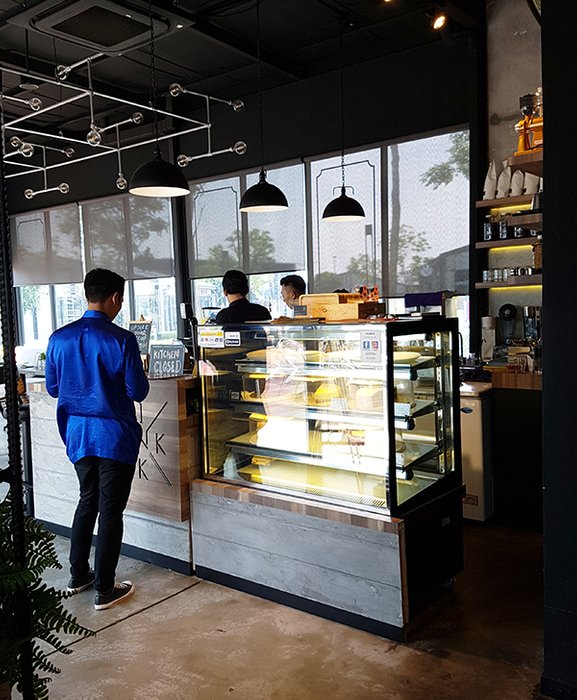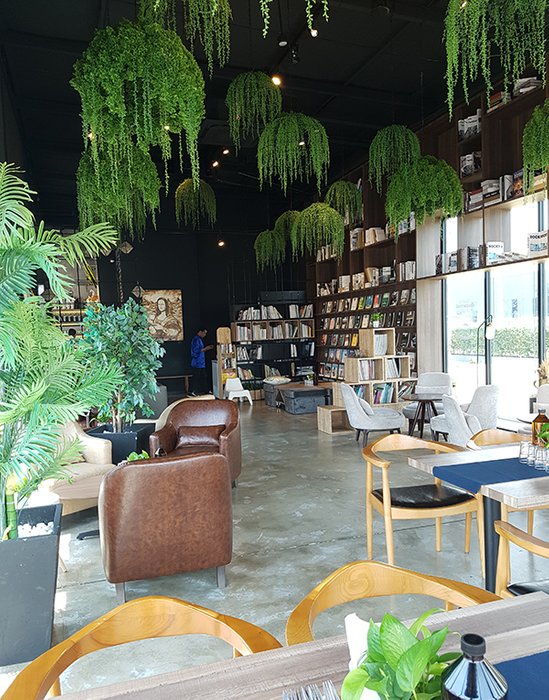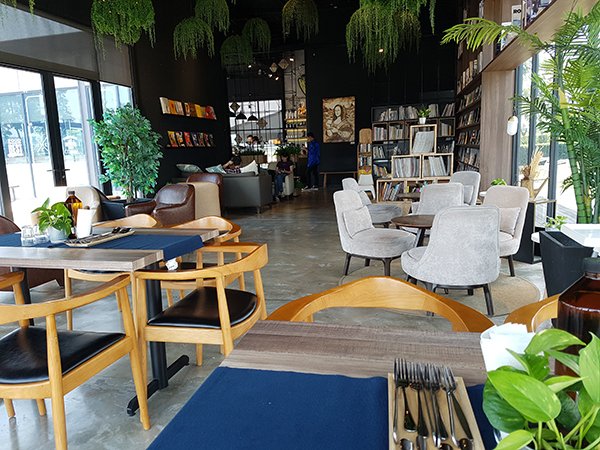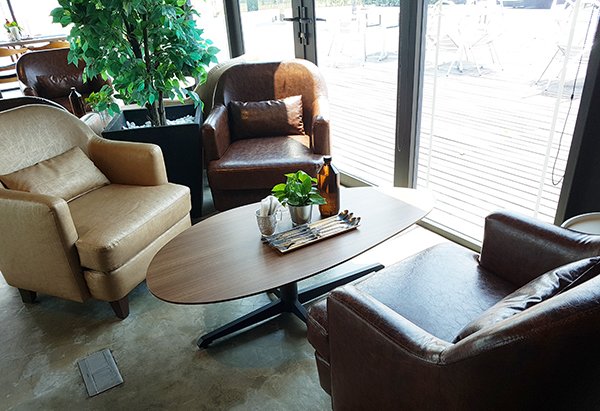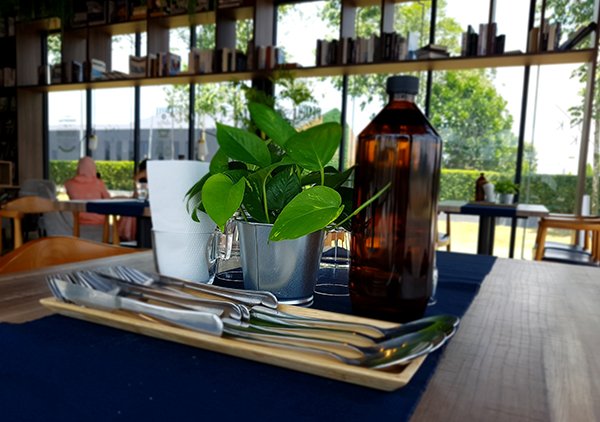 The place is spacious, the seatings are comfortable, the table display was nice. The decorations are just nice with lots of greens surrounding at each corner. I can fall asleep at their sofas frankly speaking!

Menu and Food!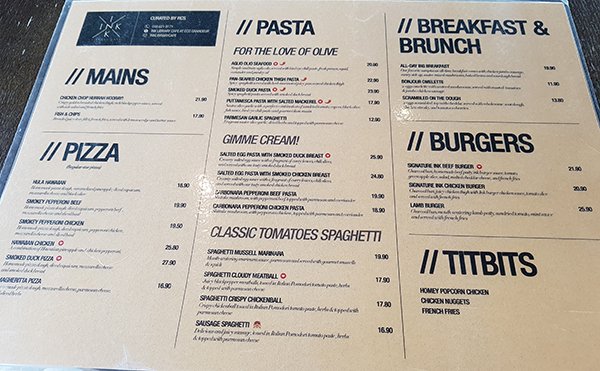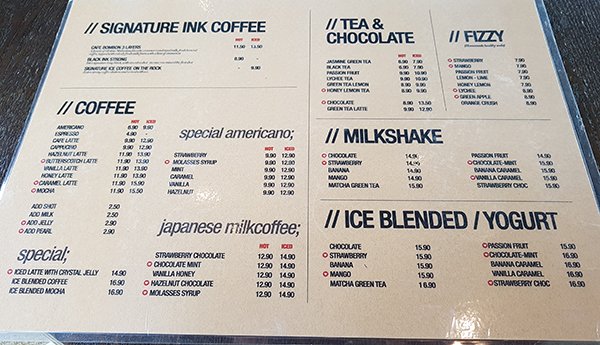 The menu is very simple as they don't have a long list of dishes, BUT, they do have a variety to choose from, like breakfast, snacks, pizzas, pasta, burgers and all types of drinks.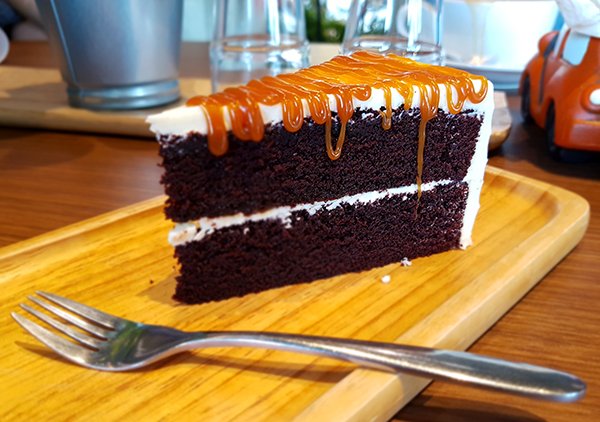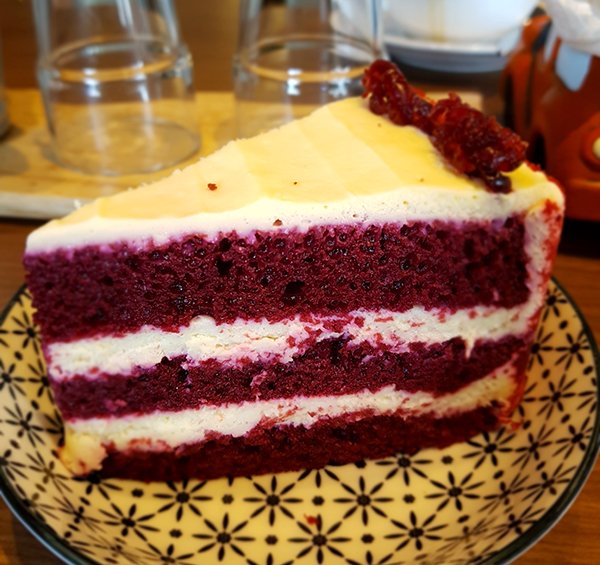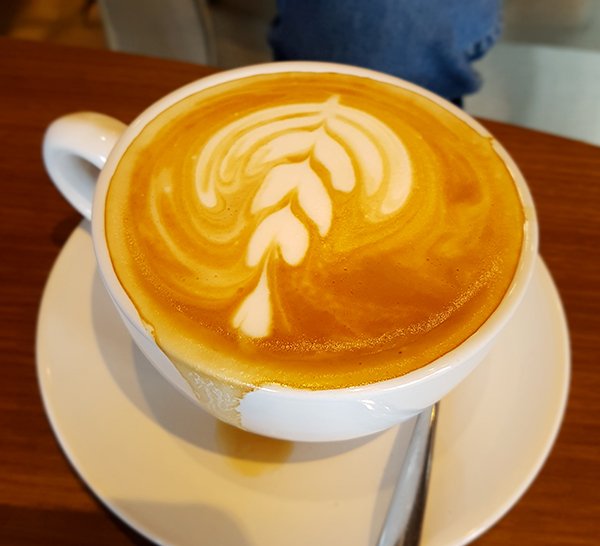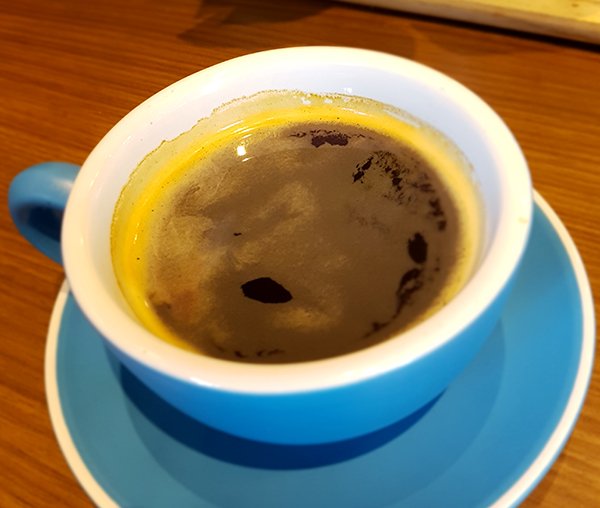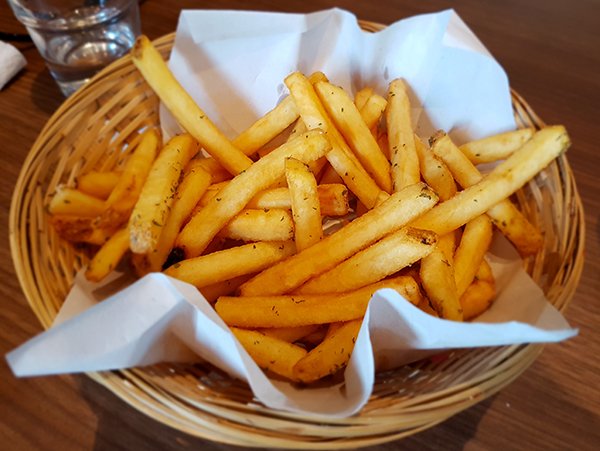 Since we are here just to relax, chill and do some catching up with friends, we just ordered cakes and coffee this time. The Caramel Chocolate Cake and Red Velvet was just so tasty! Not too sweet, caramel complement the dark chocolate cake nicely. The creams in Red Velvet was really generous, I love cakes with a thick layer of creams so it doesn't taste too dry.
The Black Coffee and Cafe Latte was good, very thick with strong aromas. Although I wish there can give me a bigger portion! Hahaha...
After an hour or two of chit chat, we ordered more coffee and added a basket of Frech Fries, not bad also with the right amount of herbs and salt.

Overall
Basically, this concluded our gathering for the day in this cosy place in a hot afternoon. I would definitely come back to try their main dishes in one of these days, even though I will have to drive 35 minutes to come to this middle of nowhere cafe! Hehehe...
I hope you enjoy the review, hope to see you in my next post! Thank you!

All photos were taken with my Samsung Galaxy S7 Edge.

THE INK LIBRARY CAFE
Address:
Grandeur Labs @ Eco Grandeur, Lot 6232, Persiaran Mokhtar Dahari, Eco Grandeur, 42300 Puncak Alam, Sungai Buloh, Selangor, Malaysia.
Contact: +6016-621 8171
Business Hour : 10am – 10pm Daily
https://www.facebook.com/inklibrarycafe/

Thank you for stopping by, this is a place where I can share the things I enjoy in life, art, gardening, nature, foods. This is why my divider above are filled with all the different kind of icons that I love doing. I hope you enjoy my post so far, leave me a comment if you like.
谢谢您的到访,这里是个我可以分享关于我所喜爱的生活,包括艺术,园艺,大自然,食物等等的地方。 这就是为什么我上面的页脚全都是我喜欢做的不同类型的图标。 我希望您喜欢我的帖子,如果您喜欢,不妨留下您的评语。
Proud Member of:

Proud curator and editor of #cn-malaysia

---
Restaurant Information

The Ink Library Cafe.


EcoWorld

[email protected]

Grandeur, 42300 Puncak Alam, 6332, B49, 47000 Sungai Buloh, Selangor, Malaysia
---
The Ink Library Cafe @ Grandeur Labs.
This post participated in the Tasteem contest Beverages with friends