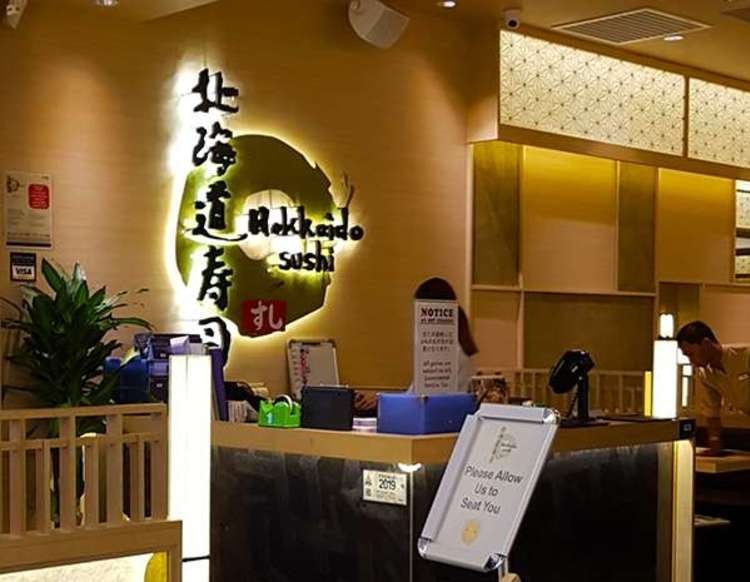 The original taste, a brand new experience.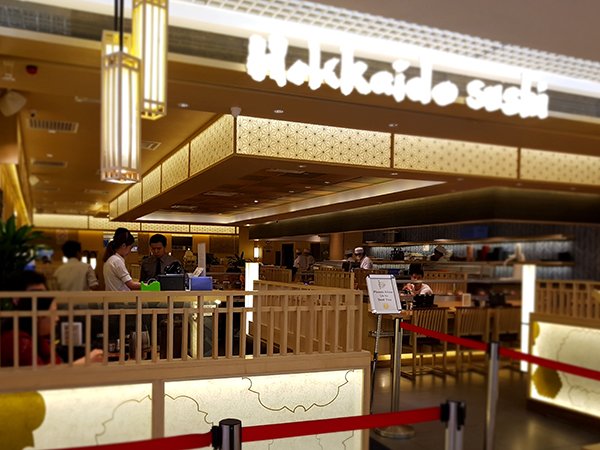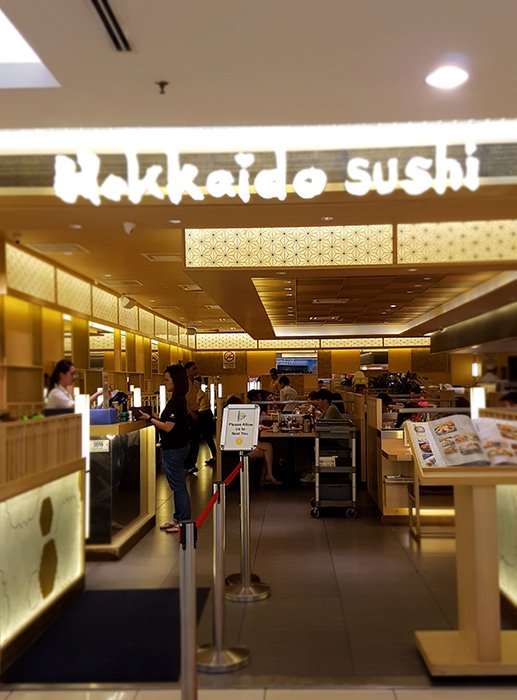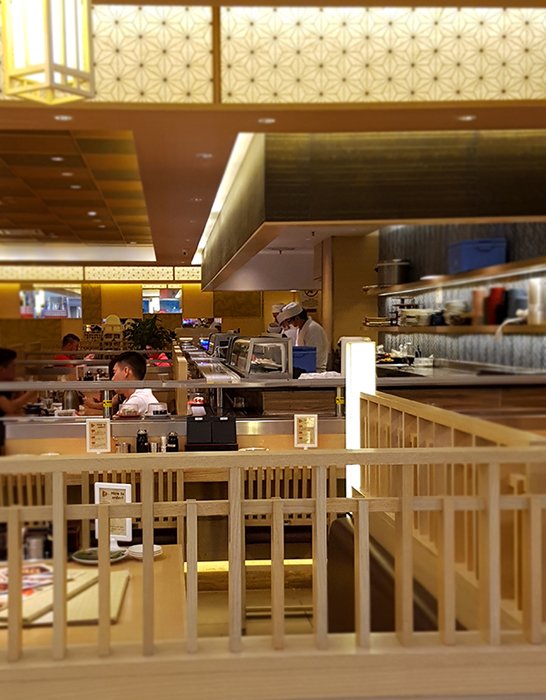 Hokkaido Sushi is actually under the same company as Sushi Zanmai, a rather more well known by sushi lover in KL. Their menu is almost the same except a few items name differently. So if you notice the menu is similar to Sushi Zanmai, that is the reasons.
I usually go for Sushi Zanmai, but since we are in front of this Japanese Restaurant, why not give it a try, right? We like the branches of this restaurant compared to other big brands of Japanese restaurant because the food is very nice, have the same standard with the International franchise but cheaper price. Definitely worth your while!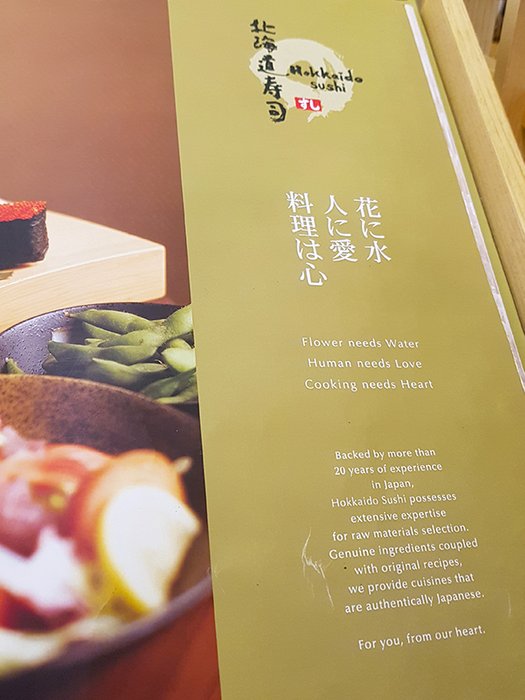 Motto:
Flower needs Water,
Human needs Love,
Cooking needs Heart.
For You, from Our Heart.
~~ As written in their menu.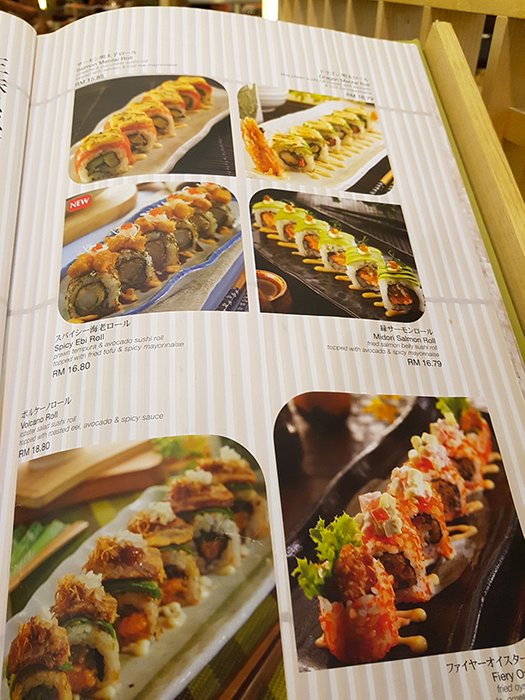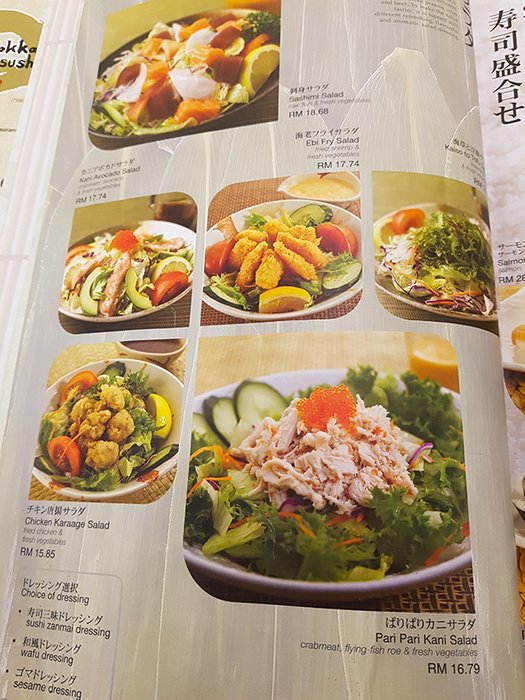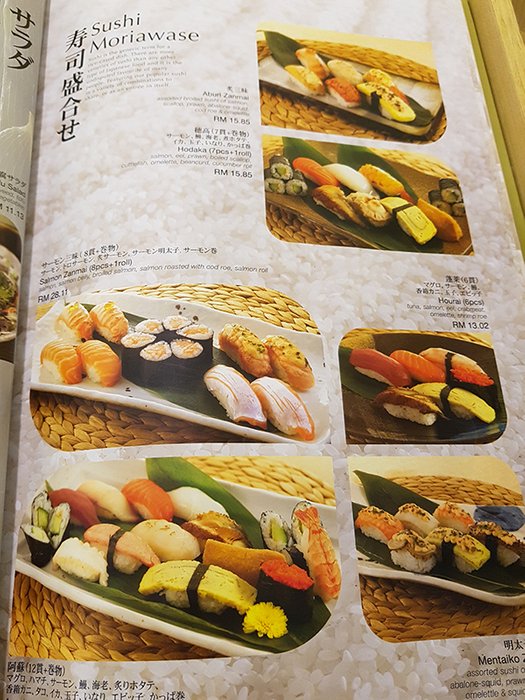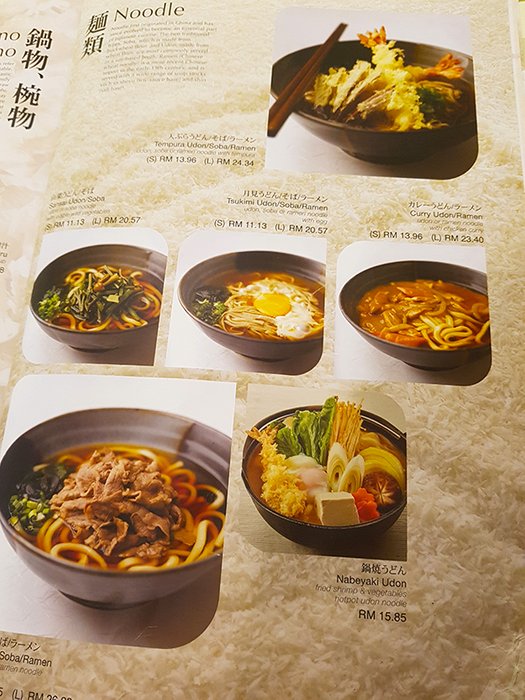 Hokkaido Sushi has a wide range of selections, from Sashimi, Sushi, Salad, Soups, Rice and Noodles. Catered for all types of food lover.

Let's Look at the Mouth-watering Food!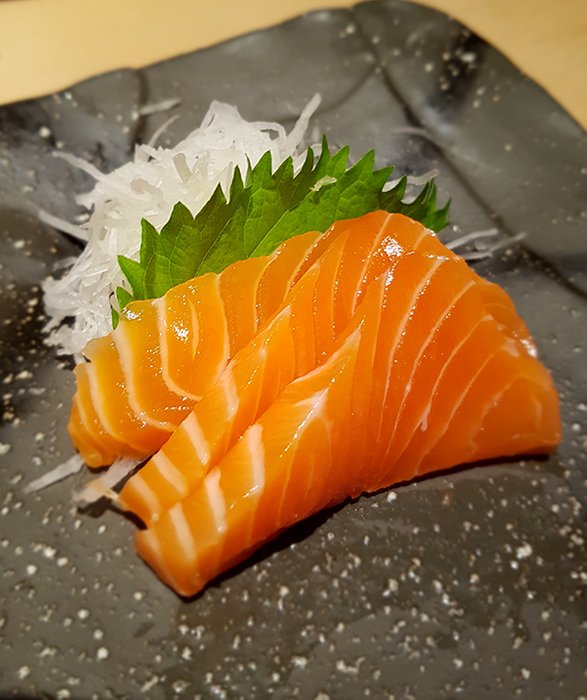 Salmon Sashimi, RM 9.80 (USD 2.37)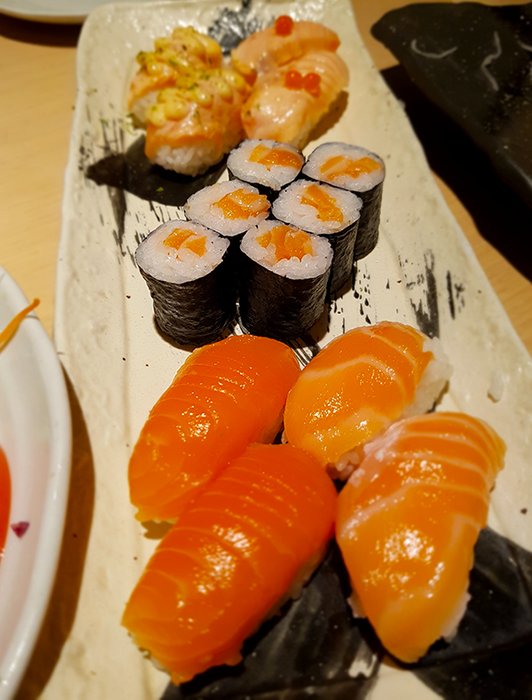 Salmon, RM 28.11 (USD 6.81)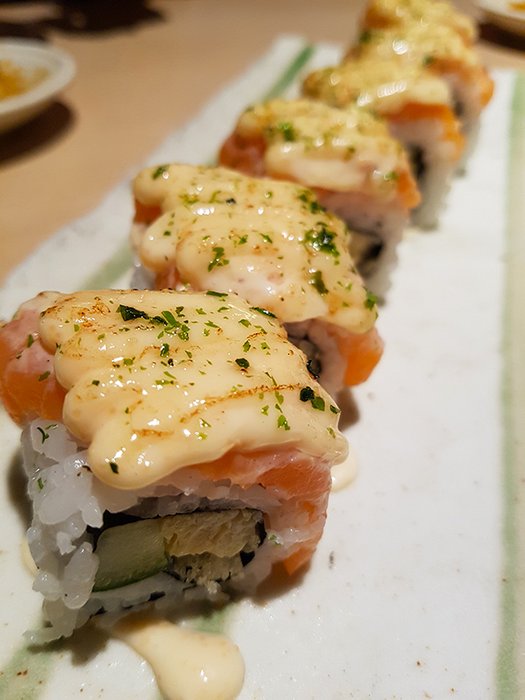 Salmon Mentai Roll, RM 15.85 (USD 3.84)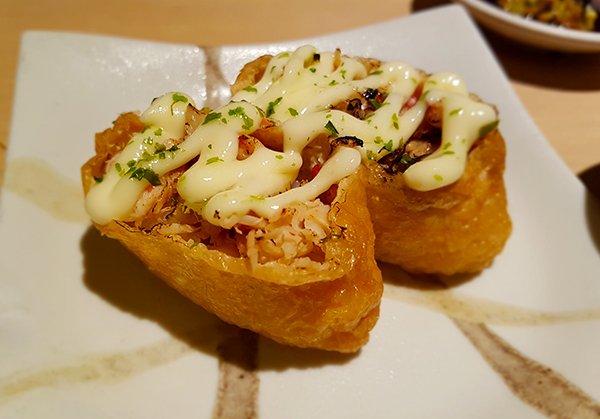 Inari Tuna Salad, RM 5.80 (USD 1.40)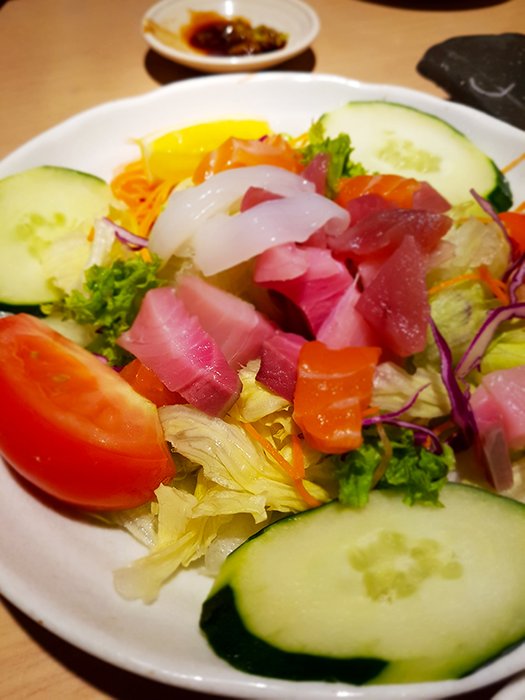 Sashimi Salad, RM 19.80 (USD 4.79)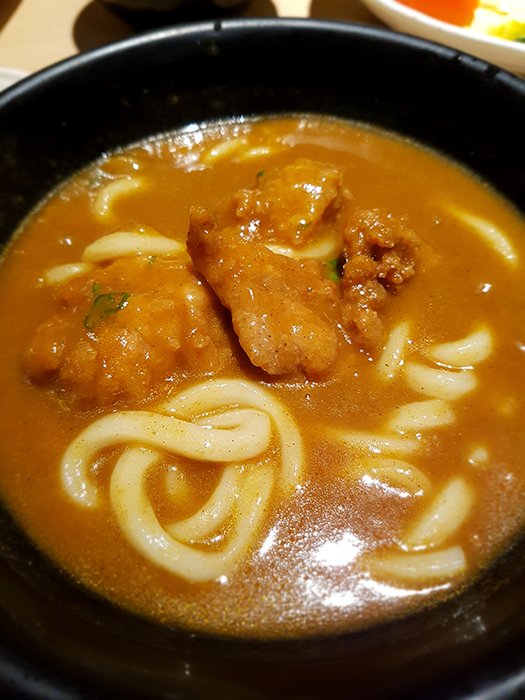 Curry Udon (S), RM 13.96 (USD 3.38)
Salmon Sashimi! Must try the sashimi whenever you are dining in a Japanese restaurant. From how fresh the fish they served, you will know how good their food will be, or not. As you can see, most of our order consists of Salmon, we just love salmon! The second dish still Salmon Zanmai (8 pcs + 1 roll), with different kind of preparations.
Third dish STILL salmon, the Salmon Mentai Roll. The mayonnaise on top brings the whole flavour out, I think without that the whole thing would just taste like salmon and rice.
Then we have some lighter dish like the Inari Tuna Salad and Sashimi Salad. Raw fish with salad, somehow they just match without a doubt!
Lastly, my all time favourite, Curry Udon!! On the day I am not adventuring to try new things, curry will be my usual order, either Curry Udon or with Chicken Katsu Curry Rice!
Overall
The food was great as usual, the environment usually packed during lunch and dinner, so we prefer after the busy hours so we can relax and dine. I would definitely recommend this place to a sushi lover, it will worth your money too!
Thank you for joining me on this review. See you in the next post!

All photos were taken with my Samsung Galaxy S7 Edge.

Hokkaido Sushi.
Address: 1 Utama Shopping Centre,
Lot S129 Second Floor One Utama Shopping Centre Utama Shopping Centre,
1, Lebuh Bandar Utama, Bandar Utama, 47800 Petaling Jaya, Selangor, Malaysia.
Contact: +603-7732 8060
Operating Daily: 10 am - 10 pm

Thank you for stopping by, this is a place where I can share the things I enjoy in life, art, gardening, nature, foods. This is why my divider above are filled with all the different kind of icons that I love doing. I hope you enjoy my post so far, leave me a comment if you like.
谢谢您的到访,这里是个我可以分享关于我所喜爱的生活,包括艺术,园艺,大自然,食物等等的地方。 这就是为什么我上面的页脚全都是我喜欢做的不同类型的图标。 我希望您喜欢我的帖子,如果您喜欢,不妨留下您的评语。
Proud Member of:

Proud curator and editor of #cn-malaysia

---
Restaurant Information

Hokkaido Sushi.


Lot S129 Second Floor One Utama Shopping Centre Utama Shopping Centre 1, 1 Utama Shopping Centre, 1, Lebuh Bandar Utama, Bandar Utama, 47800 Petaling Jaya, Selangor, Malaysia
---
Hokkaido Sushi.
This post participated in the Tasteem contest Made in Japan