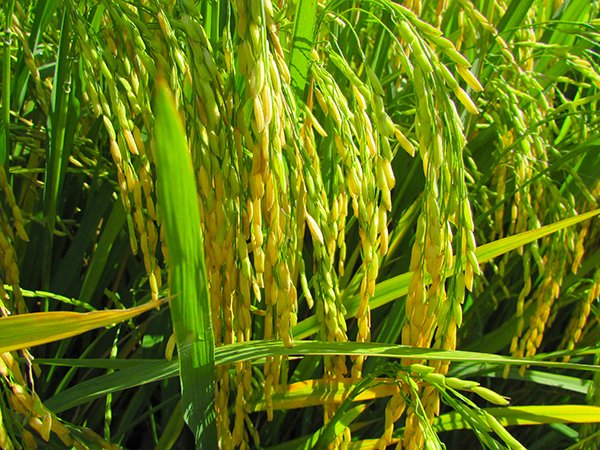 Do You Eat Rice?
Have you ever seen a field of Paddy before? Today is your lucky day because I am going to show you how amazing they look like.
All this will be a throwback photo for #wednesdaywalk, as I really wanted to show all of you the time when the paddy field is golden before being totally harvested. Plus because of the unhealthy level of the haze we are having here, I am unable to make many outdoor activities for the past month, on top of that I was sicked for weeks.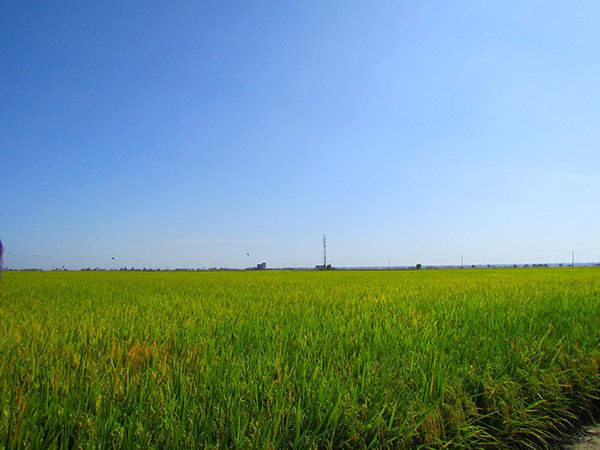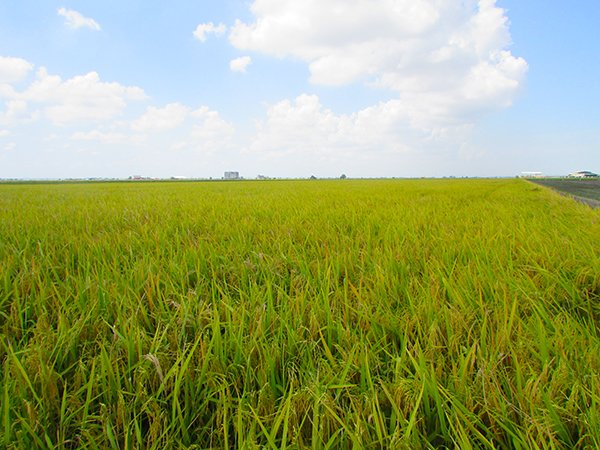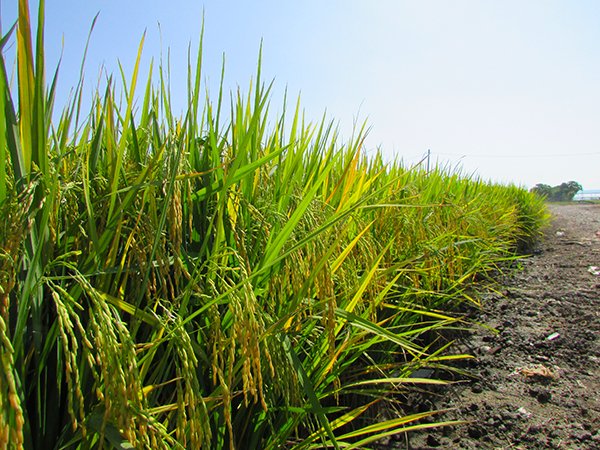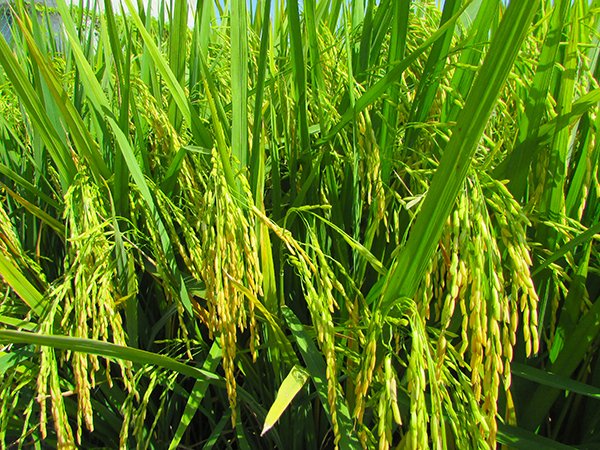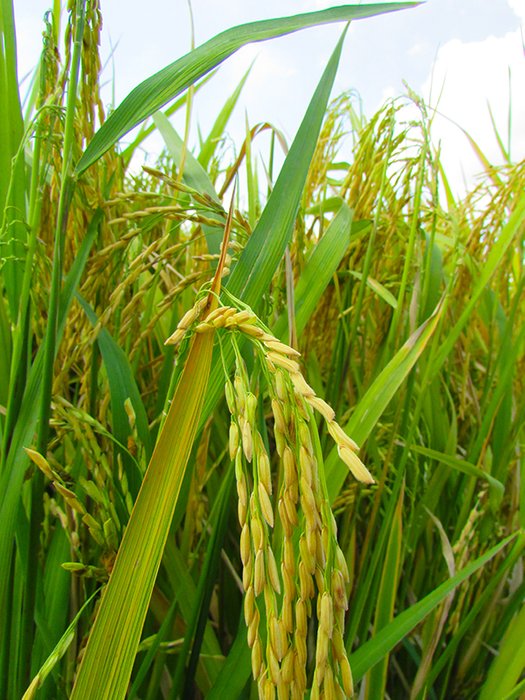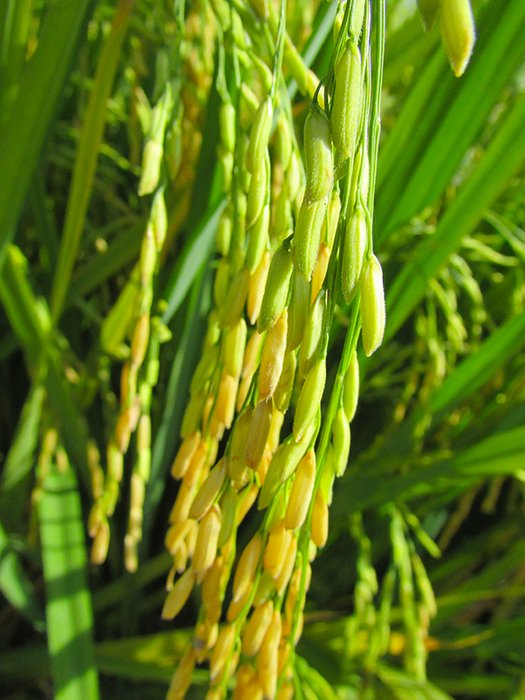 This place is Sekinchan, a town in the state of Selangor, Malaysia. It is one of the main rice suppliers in Malaysia. Sekinchan is actually a fishing village, but widely famous for their paddy fields instead. Hence, it has become a tourist attraction with the help of the villagers and promotion by the state government.
The paddy fields are just along the main road, you can see the green field from far before you even reach there. From far you can see clearly the trucks, processing rice factories, swiftlet houses (Sekinchan is also one of the producers of birdnest), retail shops, houses and Chinese Temples. All can be a tourist attraction on its own.
They say the best time to see the golden paddy fields is during the end of May till June and end of November till December. So this was taken during early of June, as you can see below, most of the fields already been harvested, we are lucky to be able to still see a large field of golden paddy.
This is the best time to take some nice photos!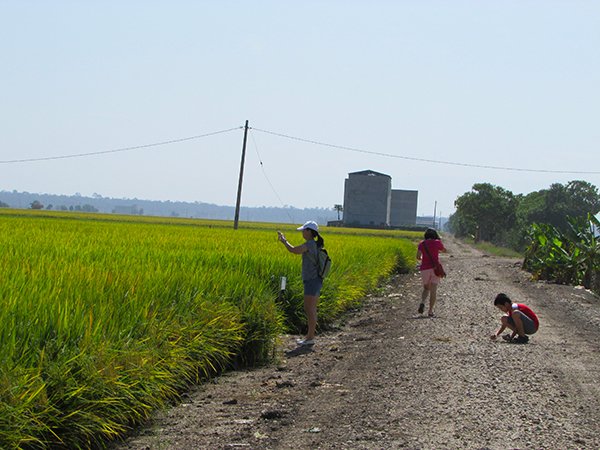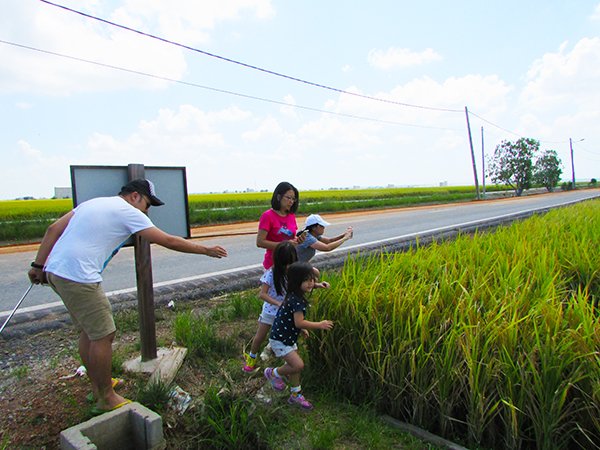 Tourist favourite place to snap some photos. But do remember, we must not enter the paddy field and destroyed the farmer's hard work just for our own amusement.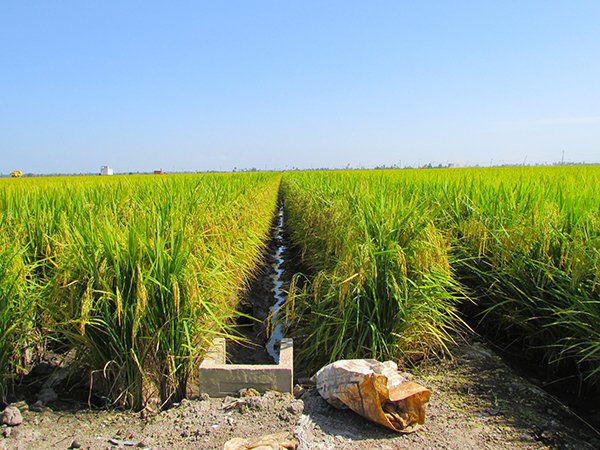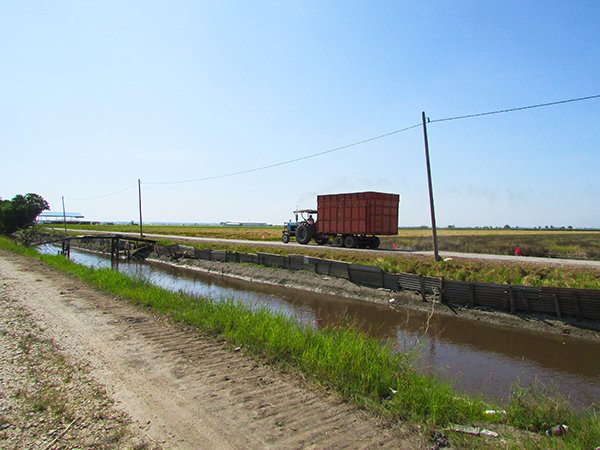 Truck carrying the harvest to the processing factory.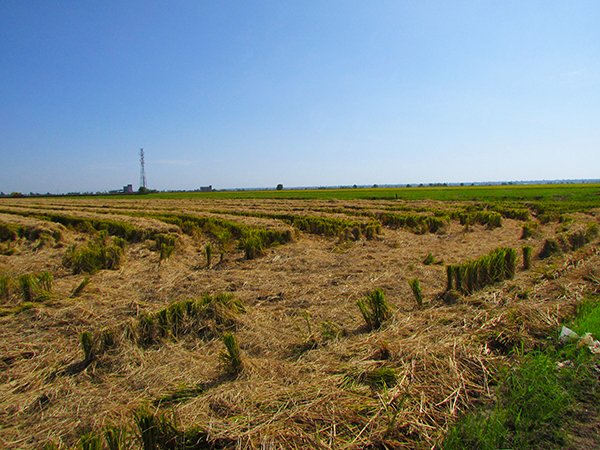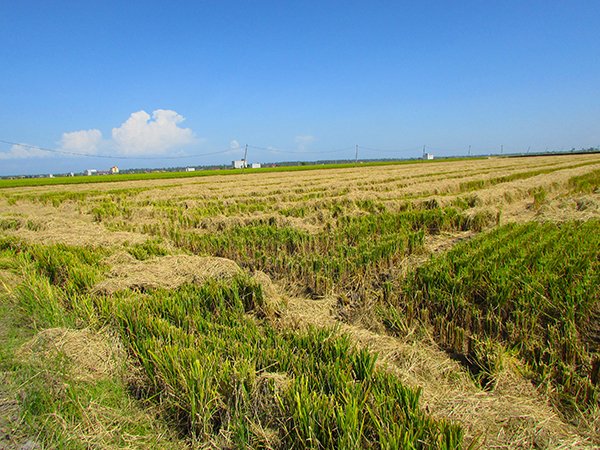 Half of the paddy field already done and dried out.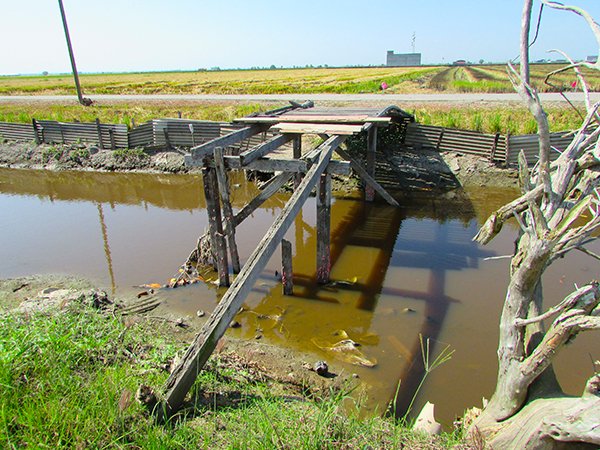 Seems like an old bridge that's being wasted over the years, wonder how long have the paddy field been operating...

Beside the paddy fields was have other places to visit as well.
*The retail shop is somewhere in the middle of the paddy fields, meant for tourists to have a rest and get some snacks and refreshment before continuing their journey again. *
The shop name "阿嫲的家" means "Grandmother's House", and the interior really reminded me of my grandma's place many years ago. Even the card displayed my grandma used to play with relatives, now only the old generations know how to play those cards.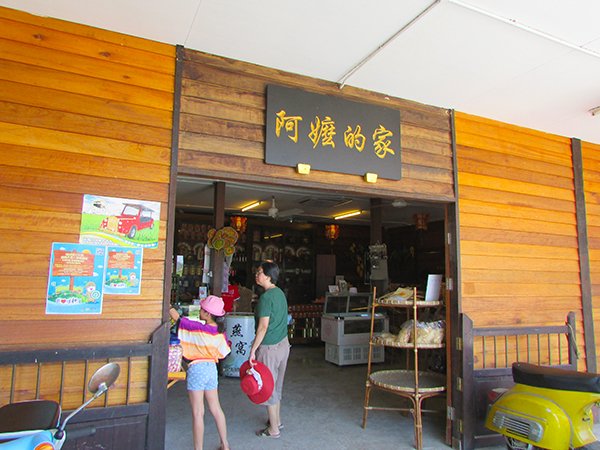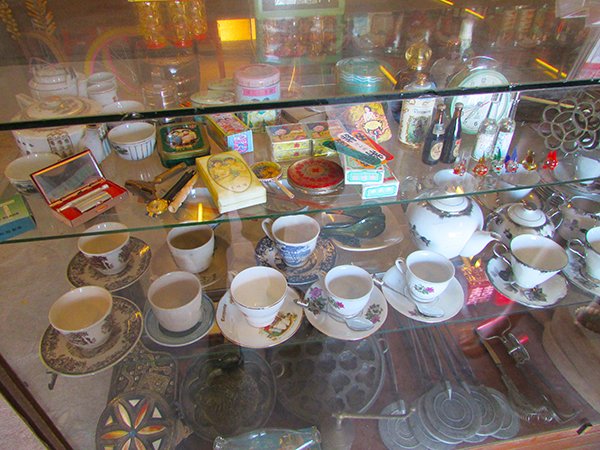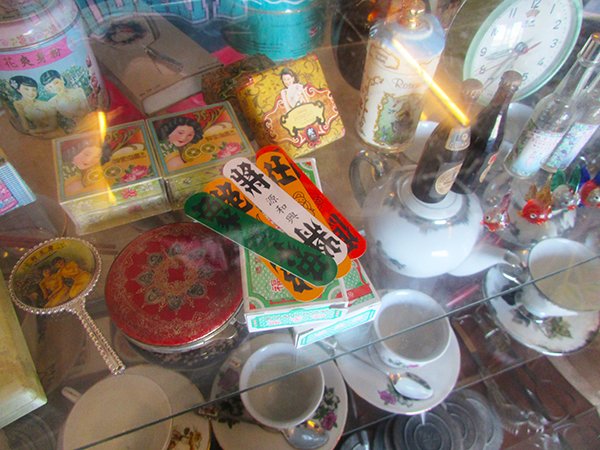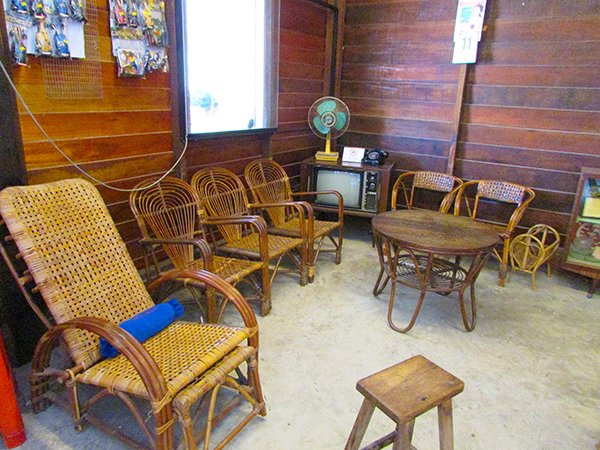 My grandma's house used to have these kinds of bamboo furniture as well, it's very nice to sit at, as it's cooling. And the wooden chair, I still have at least 3 of those at my house, still.
This is my niece enjoying her sweet candy.

What are these antique cars?
Next to this retail shop, parked a few cars like this. You can rent a car together with the guide cum driver, to bring a group of you to take a tour around this huge paddy field if you are too lazy to walk under the hot sun.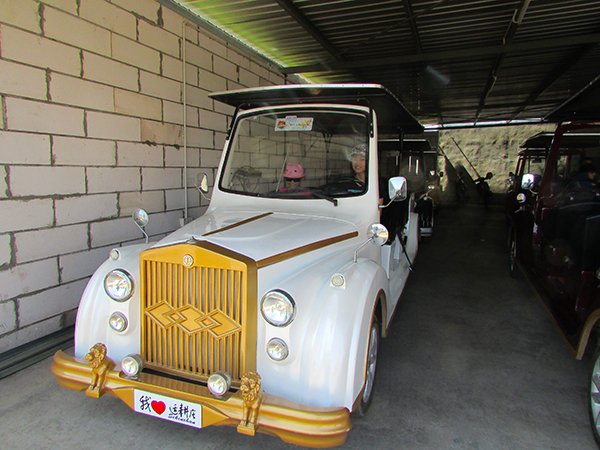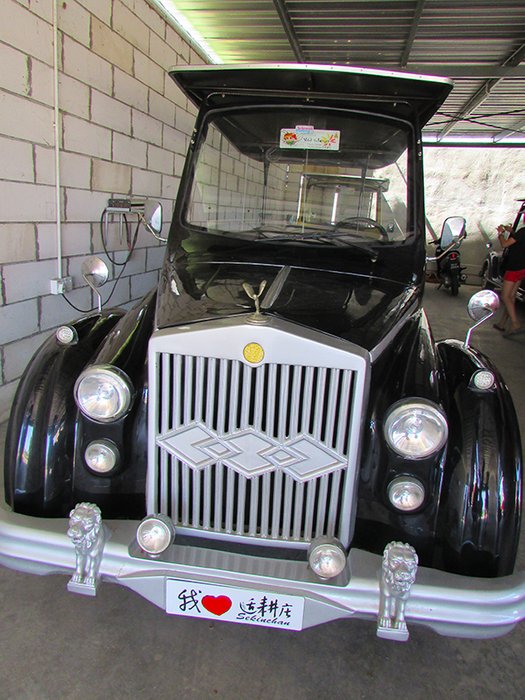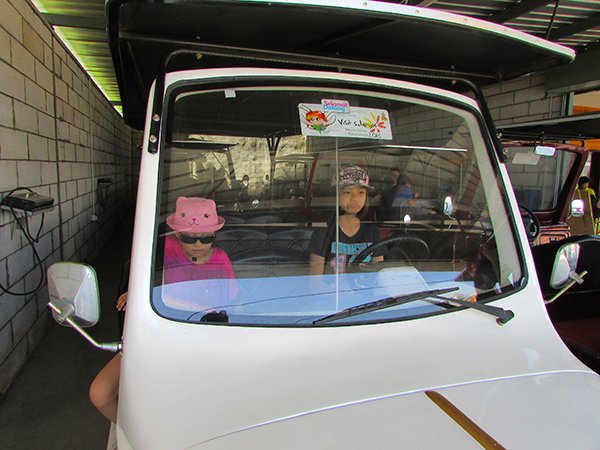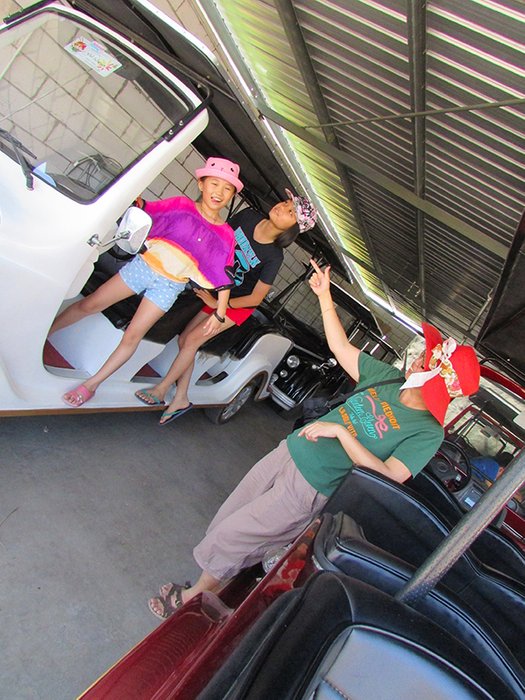 We just take photos with them for fun!!

Last place to stop by.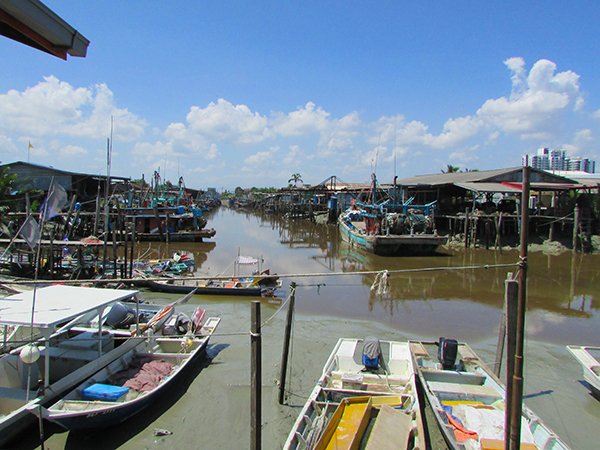 I did mention that Sekinchan is actually a fishing village early in the post. Well, they are just at the opposite of the paddy fields, every day around 3 pm onwards the fishing boat will start to come back. This is the best time to buy fresh fish from them once they have unloaded.
That's it for today's post. I hope you enjoy all the photos, will see you in my next post.

All photos were taken with my Samsung Galaxy Note 2.

Thank you for stopping by, this is a place where I can share the things I enjoy in life, art, gardening, nature, foods. This is why my divider above are filled with all the different kind of icons that I love doing. I hope you enjoy my post so far, leave me a comment if you like.
谢谢您的到访,这里是个我可以分享关于我所喜爱的生活,包括艺术,园艺,大自然,食物等等的地方。 这就是为什么我上面的页脚全都是我喜欢做的不同类型的图标。 我希望您喜欢我的帖子,如果您喜欢,不妨留下您的评语。
Proud Member of:

Proud curator and editor of #cn-malaysia