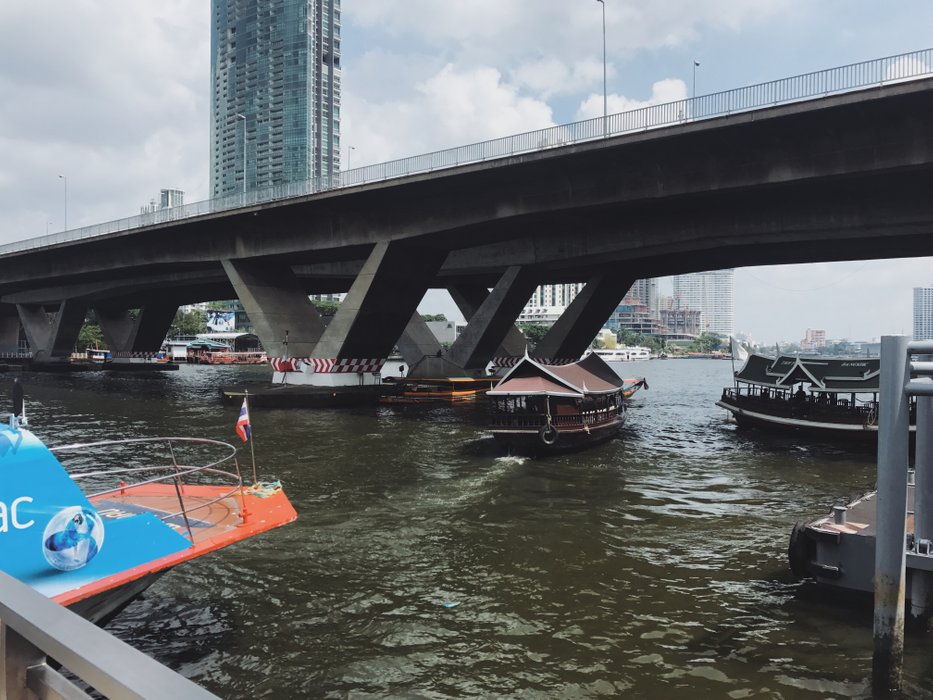 Chao Phraya River is a major river in Thailand with its low alluvial plain forming the centre of the country. It flows through Bangkok and then into the Gulf of Thailand. (Source: Wikipedia)
Riding a boat cruising the Chao River is a great advantage to foreigners since there are different stops where most temples and tourist destinations are located.
Here you can see the stops and the destinations that can be reached through the riverside.
(Source: Chao Phraya Tourist Boat)
We rode from Sathorn which the nearest trian station was located. We went to where the Grand Palace is located which is the Tha Maharaj stop. Here are a few shots while riding the boat.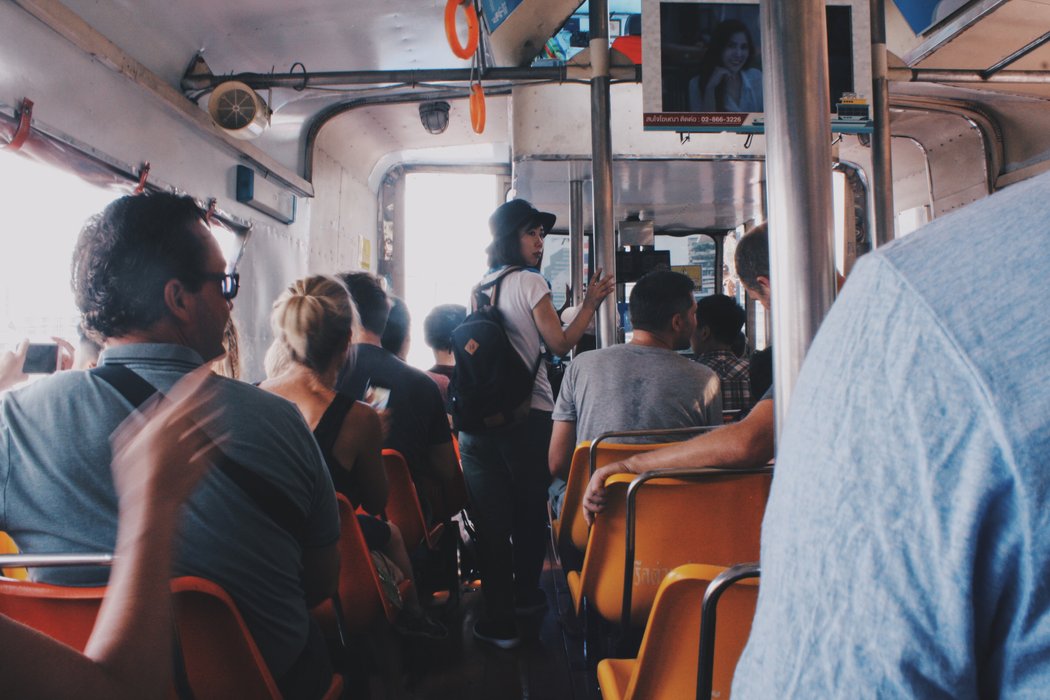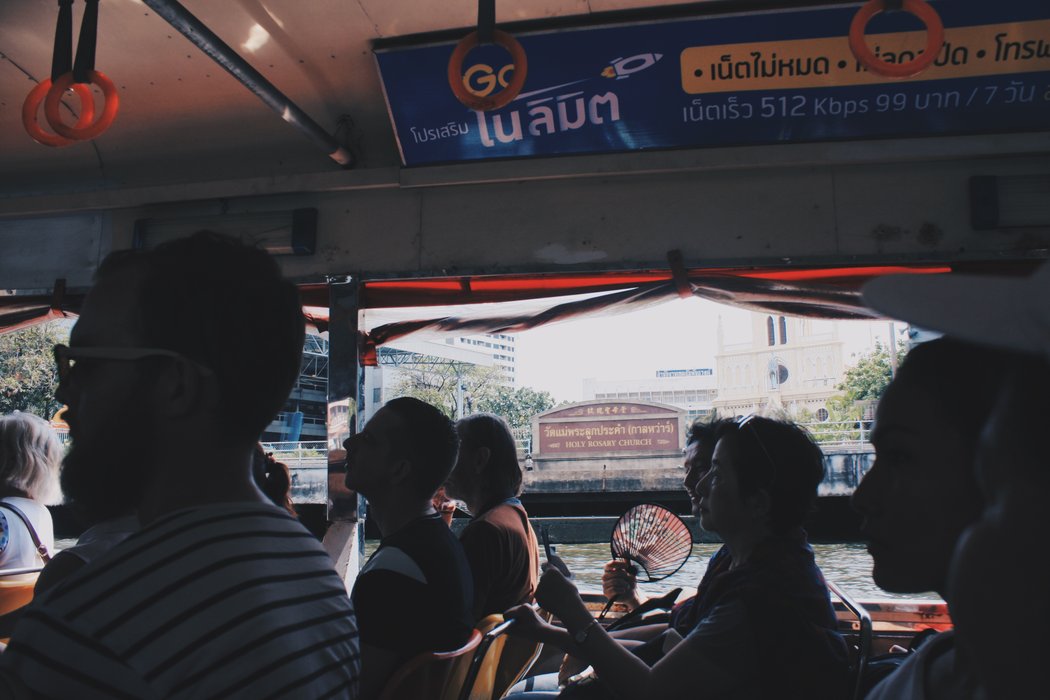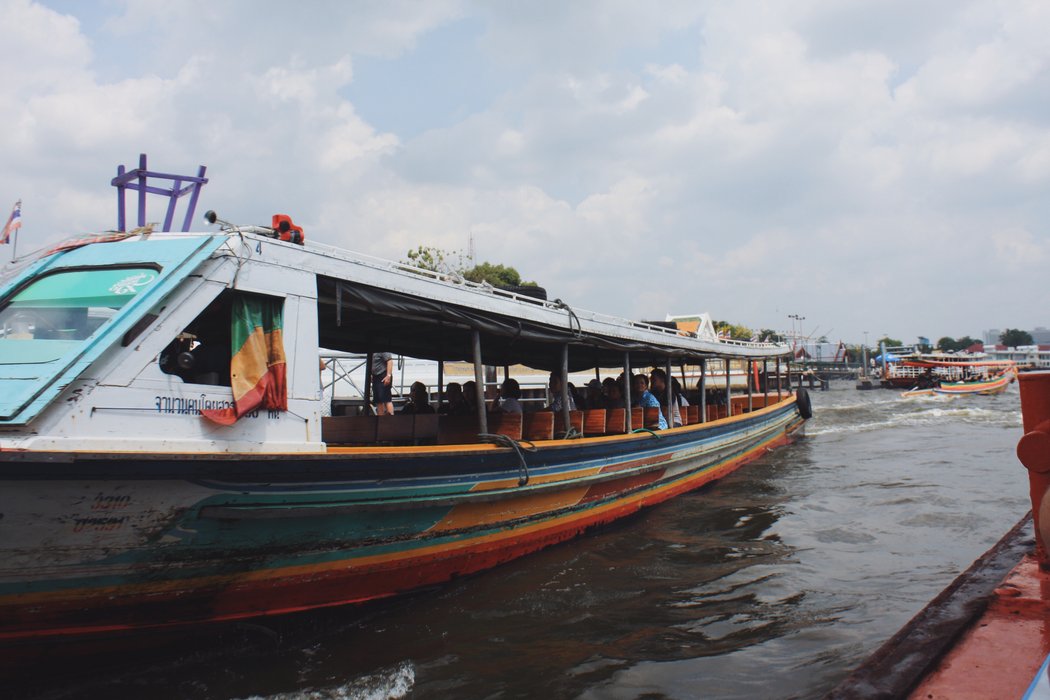 We were supposed to go here at Wat Arun but our itinerary that day got cancelled so...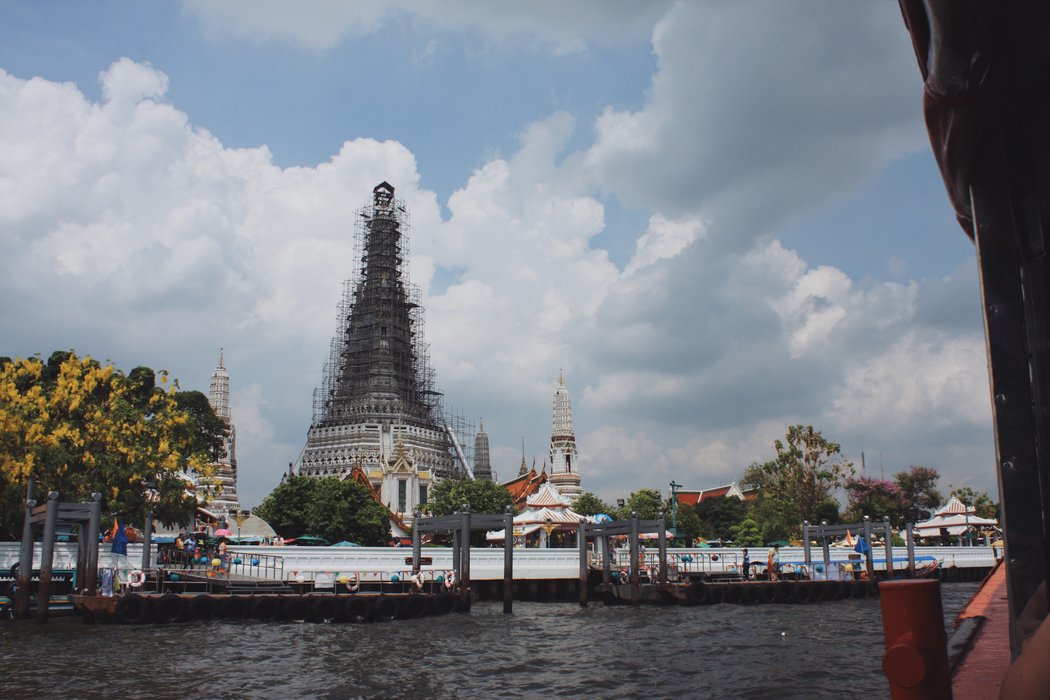 Anyway, upon reaching to the Tha Maharaj stop, I needed to do some work that time so I wasn't able to explore that day. I had to let my mom explore the nearby temples so she could atleast enjoy it while I was working at Starbucks. Few hours after, I asked her if we could go back to the hotel since I had to make some work-related that time and I needed a stable internet connection. It was early afternoon so by the time we got back to the hotel, my brother arrived and they were the ones to explore that day since I had to work. I got hungry during that time and asked them also to bring some food after they explore the city.
Talking about food, we did even had lots of food that we tried during our visit. Here are some of the most recommended food in Thailand:
Starting with the most famous... Pad Thai. You can get pad thai almost everywhere in Bangkok. Every corner seemed to have a food stall with pad thai.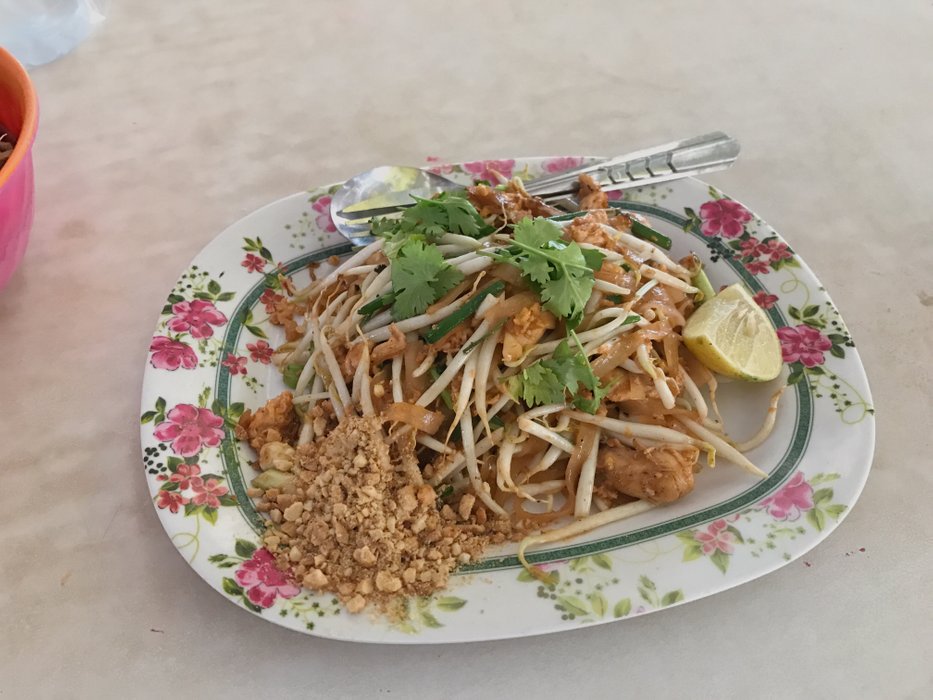 Next is stir fried rice which I already forgot what it was called there. Here are different versions. They cost less than 100 PHP. Ranging from 50-80 BAHT.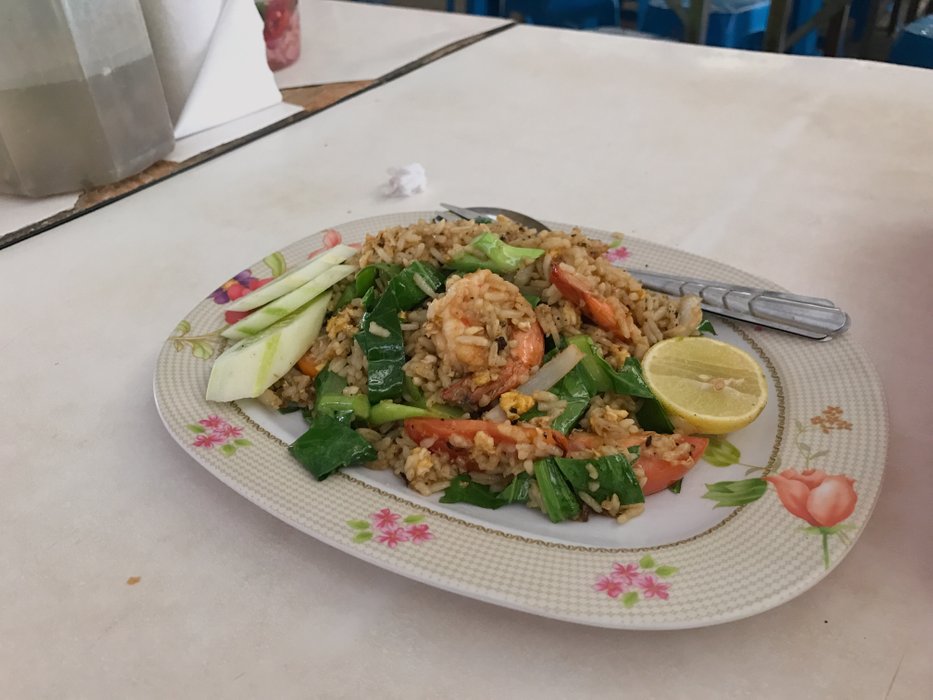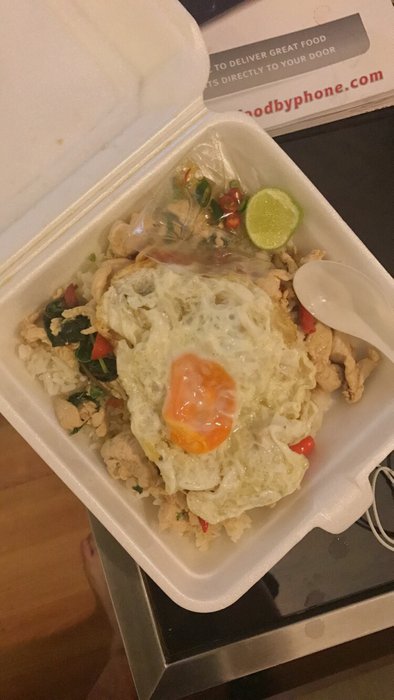 I also tried this noodles which I can't remember the taste and also the name of it. Lol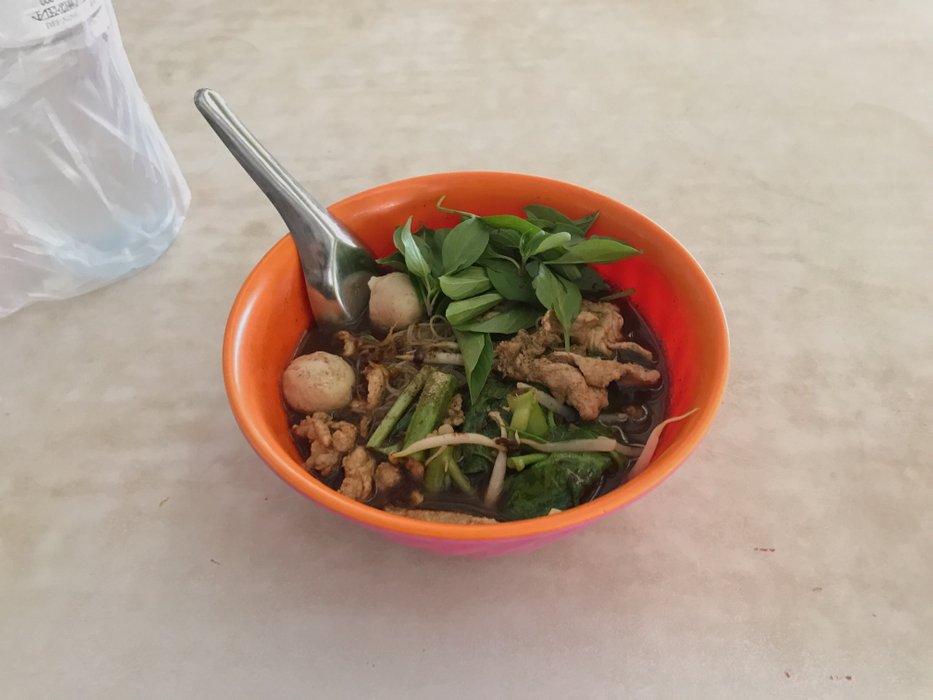 They also offer spring rolls! They are composed of veggies and compliments with the sweet and spicy sauce.
https://cdn.steemitimages.com/DQmRcWCXQGme3hkeWzSux91yDSn8a9nwUUzQd69HuXEN7nm/Photo%2023-05-2018,%2010%2050%2039%20AM%20(1).jpg
Anyway, let's talk about the foods that can be bought in streets, mostly in markets like the famous one... Chatuchak Market. It is only open during weekends so I suggest when booking to Bangkok, be sure to add a weekend on it so you could go to Chatuchak Market and enjoy a shopping spree! Just be sure to have you wallets ready!
But today, let's talk more about food that could be bought there!
Ofcourse, you won't wanna miss their most famous Thai Milk Tea! You can actually get it literally like anywhere in Bangkok! The cheapest Thai Milk Tea that I bought back then was 20-25 BAHT I think. It's delicious taste is really what makes you wanting to buy another... and another... and another until you leave Bangkok!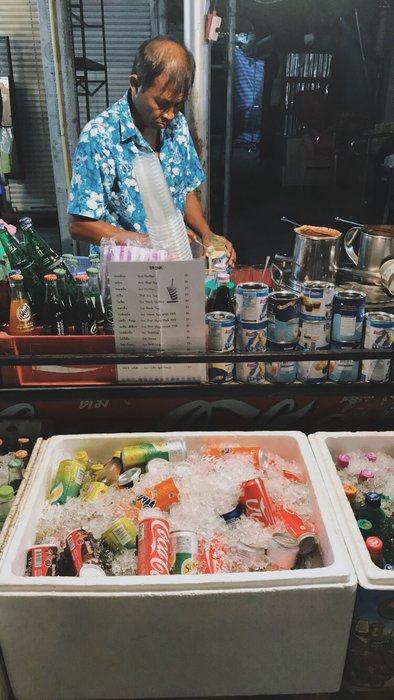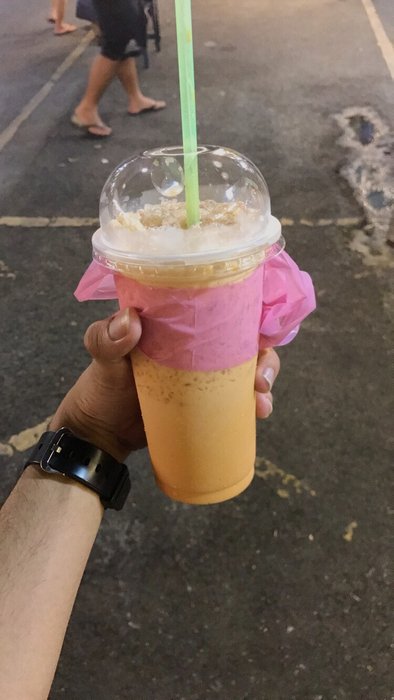 When it comes to desserts, we've also tried some of it... First of is this famous Mango Sticky Rice! To be honest, I didn't knew it would taste that good until I've tried it because, living in the Philippines, you'll get to have mangoes too but eating it with sticky rice made it more tasty plus adding a bit of a sweetened milk made it even more sweet! This is really a must try dessert in Bangkok!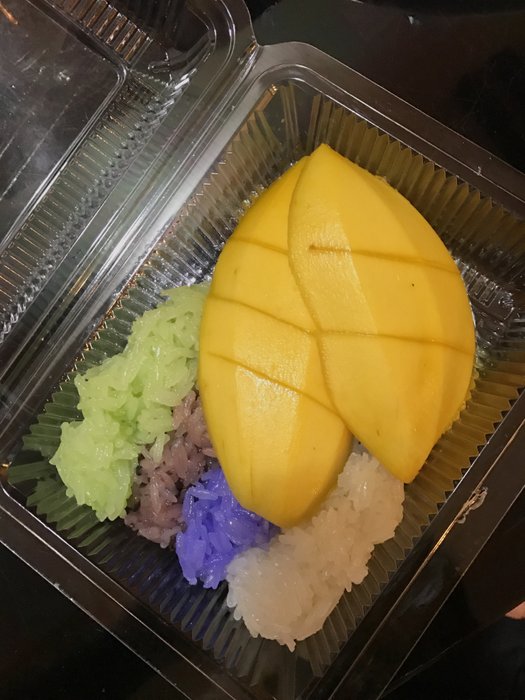 Next is this Banana Egg Prata dizzled with choco poweder. There are different flavors to choose from and I guess most of it looked really delicious.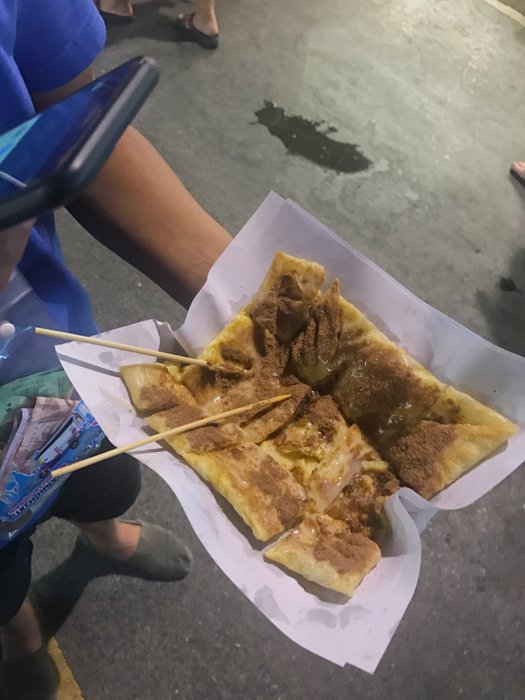 The last one is this Kanom Bueang or crispy pancakes! These are bite-sized crepes which are filled with coconut cream and chopped scallions. There are varieties of this too.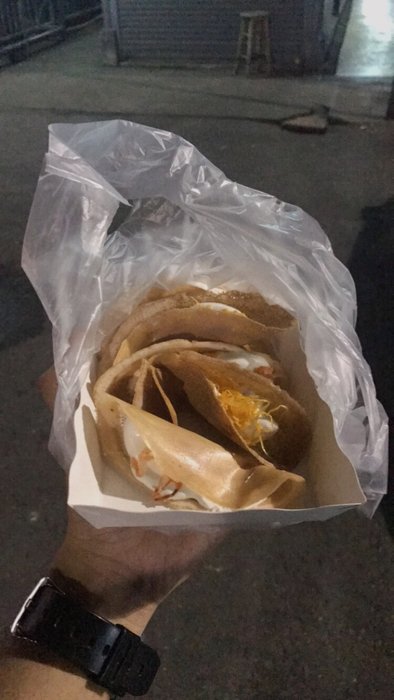 I cannot remember the pricing of most of the products but I sure do remember that they are cheap and just like the same price as what streetfood are priced here in the Philippines. The foreign exchange from PHP to BAHT when we went there was just 1 BHT is to 1.4 PHP.
I hope y'all did get hungry after reading this as much as I craved for Pad Thai while writing this. Lol. Anyway, I hope you learned something from what I shared about this travel/food blog post!
---
Bangkok, Thailand
Photos are all mine
Photos were taken using iPhone 7 & Canon EOS D40
---
Previous Travel Blog Posts:
---
Thanks for reading!!