In this post, I'll be wrapping up my trip to Gondar, Ethiopia. If you haven't had the opportunity, be sure to check out my other posts from around Ethiopia. This particular trip doesn't rank very high on my list of favorites. That said, I am still thankful to have the opportunity to see such a historic city in eastern Africa.
There are other locations in Ethiopia I'd like to see one day, such as its first capital Aksum. Also the south of Ethiopia is appealing to me, which has many cultural differences from the north.
---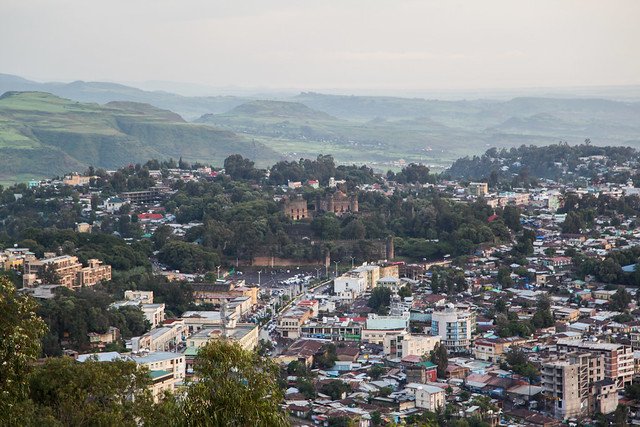 1: I took the first five photos of this series from the Goha hotel, which is on top of one of the tallest hills in Gondar. In this photo you can see Fasil Ghebbi on a small hill overlooking the town. For a closer look at the castles of Fasil Ghebbi, please be sure to check out my previous blogs.
---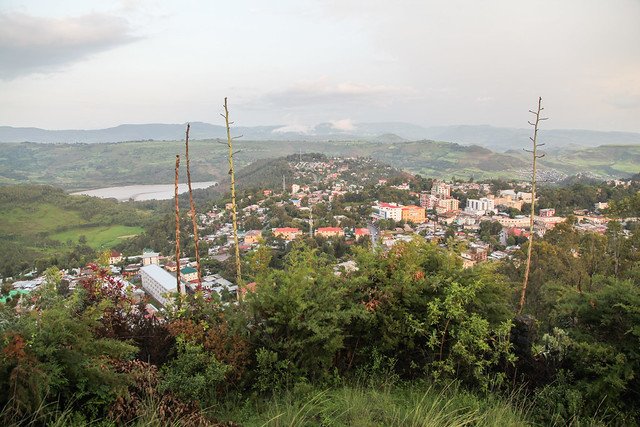 2: From this view of Gondar , you can see a hint of the Lesser Angereb River.
---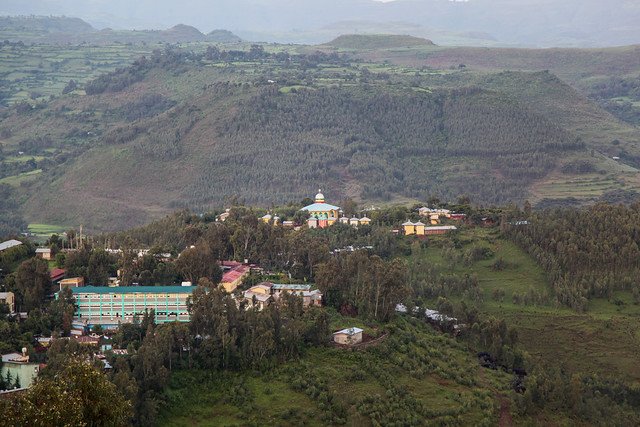 3: A traditional round church within a monastery is framed by the beautiful green landscape. One of the great things about the cities in northern Ethiopia is, you can drive a few minutes in any direction and be immersed in beautiful landscapes, especially during the rainy season.
---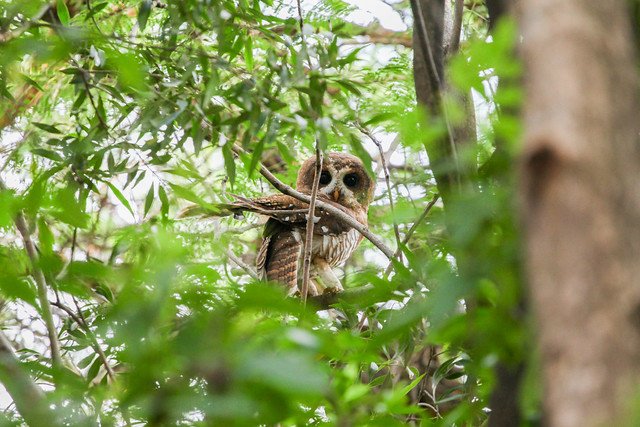 4: This juvenile African wood owl was adorable. He was just hanging out in a tree right next to the hotel. I waited a solid 30 minutes hoping he'd give me a better shot, but he just stood there staring at me the entire time.
---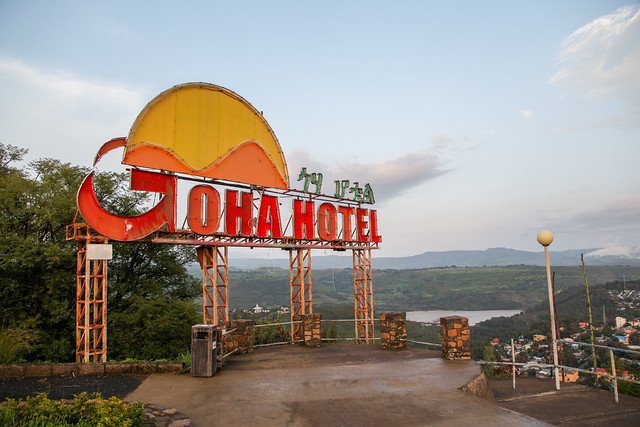 5: Shout out to the Goha Hotel! If you ever stay in Gondar, I highly recommend it for the views alone. It's also in a quiet and isolated location, so I slept very well while I was there.
---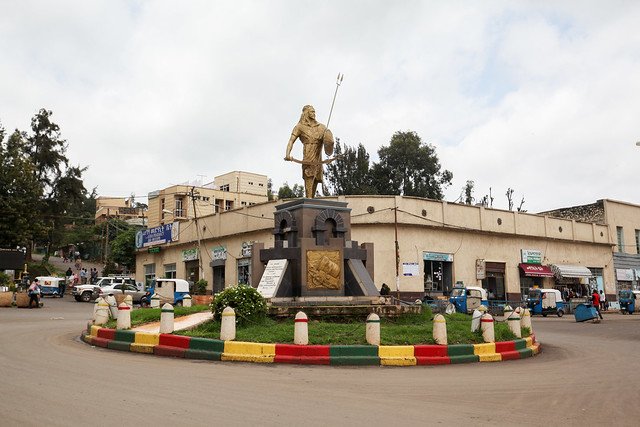 6: A statue of the emperor
Tewodros II
, who reined from 1855 to 1868. He is credited with bringing Ethiopia into the modern age. He fought the British over a diplomatic dispute. His rein ended after he
committed suicide
as the British expeditionary forces were about to overtake him. The British returned home with a massive amount of loot, Tewodros' son, the heir to the thrown, and a stolen lock of the deceased emperors hair. That lock was returned to Ethiopia in 2019.
---

---

7 - 8: As I was walking down the hill from my hotel into town, I encountered these strange sculptures set into the rock. I have no idea what they are supposed to symbolize, especially the men with staves half set into the rock face.
---

9: This metal sculpture resembles a wolf. By the look of it, the rock face behind it was originally painted with the national colors of red, green, and yellow.
---

10: A sculpture is of Tewodros II, who is lounging with his lions. It's based upon an illustration from an
old book
.
---
Thanks for dropping by! I hope that you enjoyed my travel photos and commentary, and will return for more travel content in the future.
---
Posted from my blog with SteemPress : https://joshman.com/saying-goodbye-to-gondar-ethiopia
---