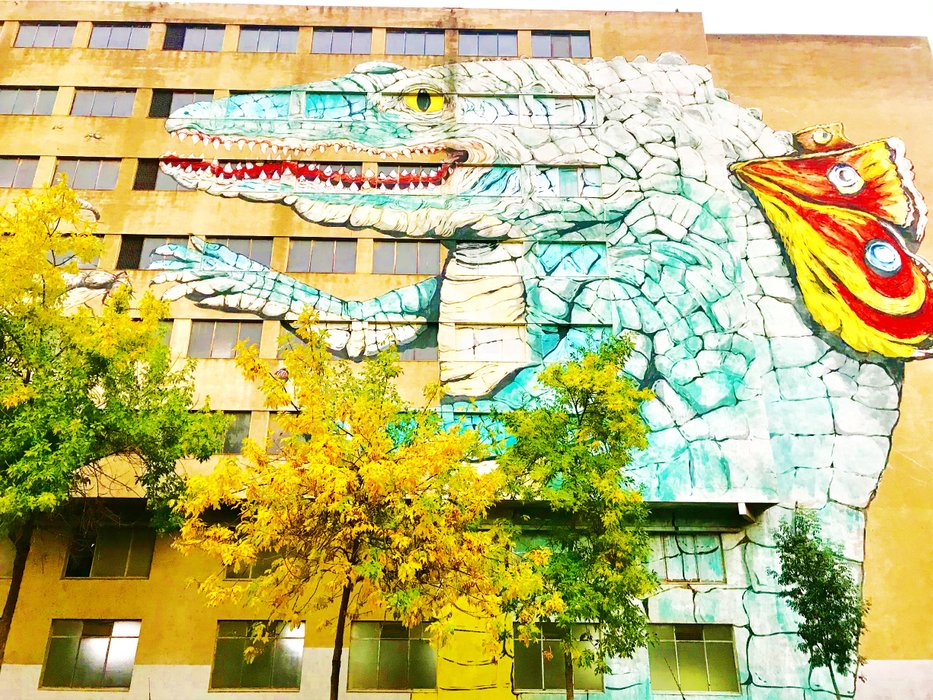 Welcome To:


Girona is a charming city in Costa Brava, Spain with interesting places to see such as the historical sites, nature, modern arts and museums. It is home to one of Europe's oldest Jewish quarters and Spanish Artists. Today, I am going to share the interesting murals that we passed by during our day trip in the Catalan City.
---
Le Sommeil (Sleep)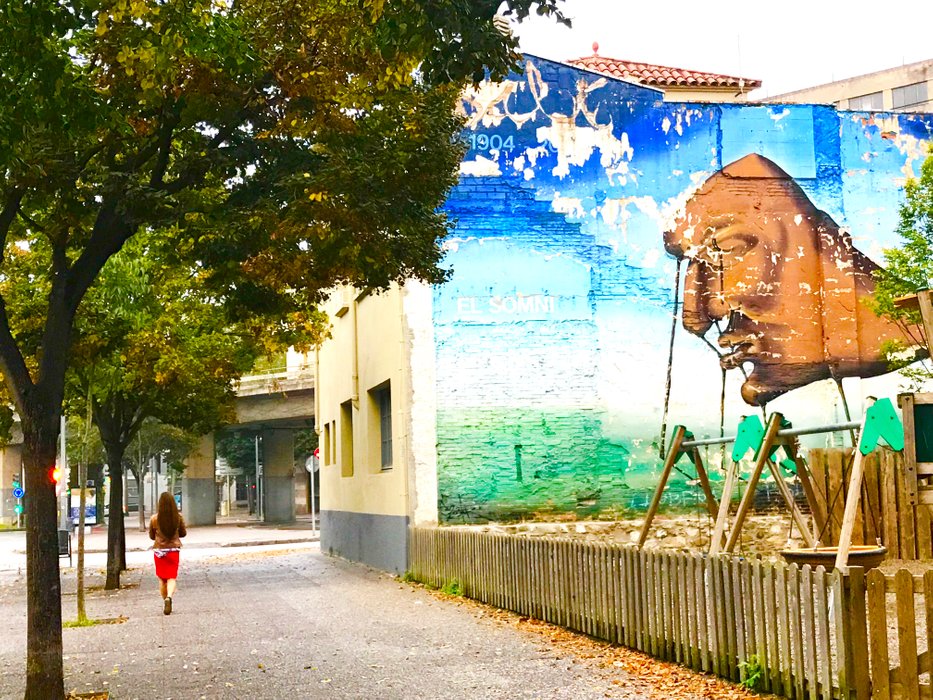 A mural of a human head in a catatonic state can be seen in between
Passeig De La Devesa
and
Carrer Güell
is one of the Surrealism paintings of Salvador Dali during the Spanish Civil War.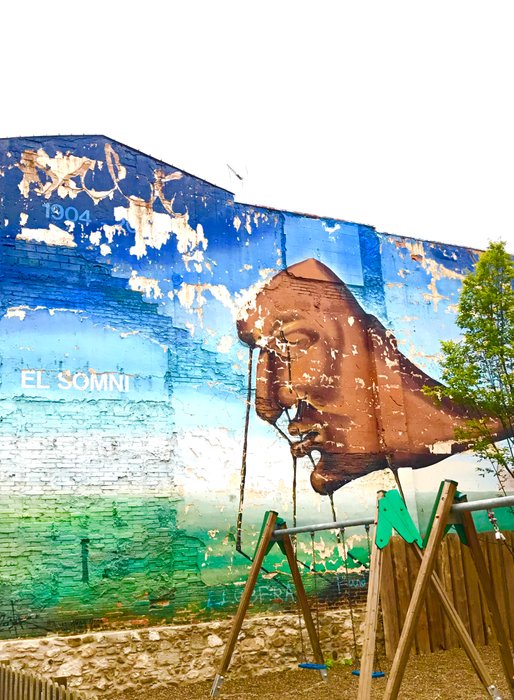 "Sleep" was painted by the prominent Surrealist artist Salvador Dali for his patron, Edward James, a British millionaire from 1936 to 1939. In the
original painting
, there is a small dog and a castle in a misty white blue dreamy like background. It's simple yet very intriguing.
---
OKUDA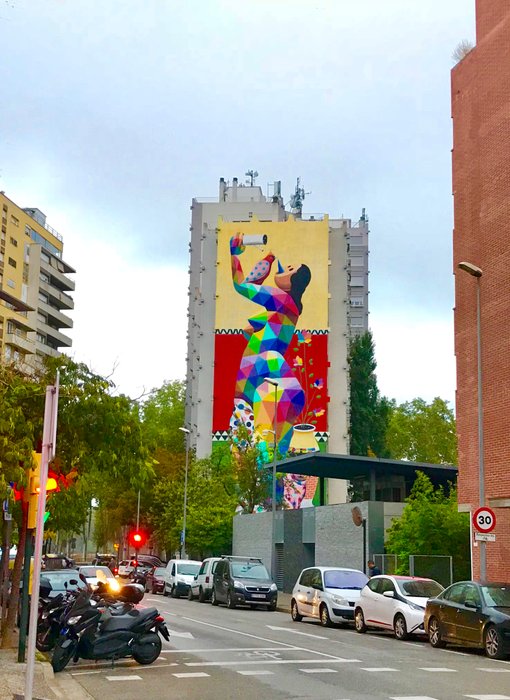 Another one is by Oscar San Miguel. His colorful art work are consist with rainbow geometric architectures, rainbow colors that represents the meaning of life and its contradictions.
---
Cocollona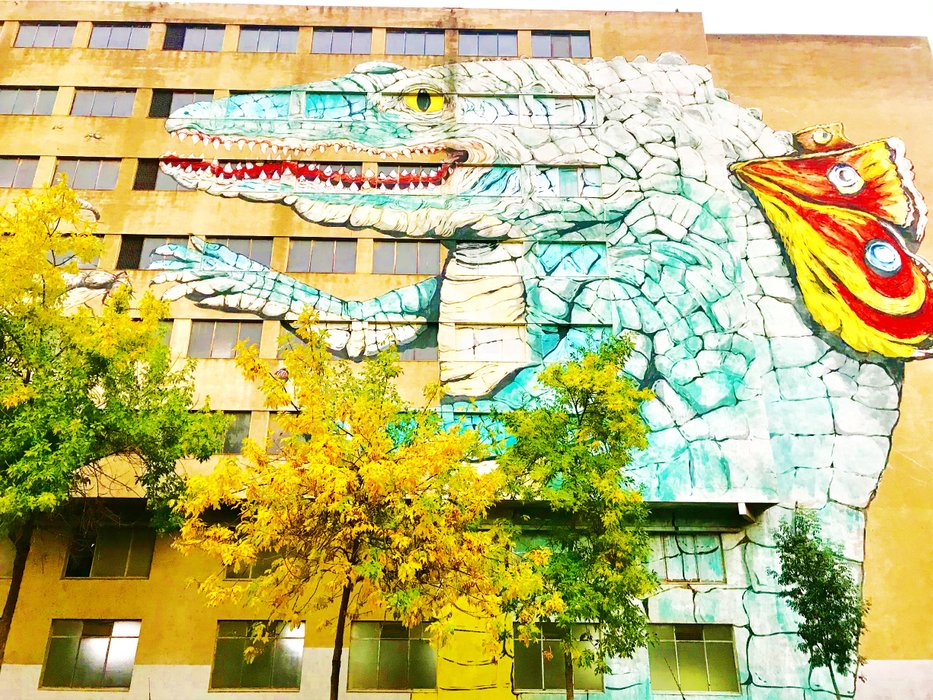 La Cocollona
or The "Cocollona" is one of the most bizzare murals that I've ever seen in Spain. As you can see, it looks like a combination of a cocodrile and a butterfly (Cocodril and Papallona). The Cocollana is located at Carrer Bonastruc de Porta, in between Girona Train Station and the iconic Game Of thrones's film site
Girona Cathedral
.
The artist behind the eye catching graffiti is Erica Il Cane and the art is part of her 2012 Milestone Project.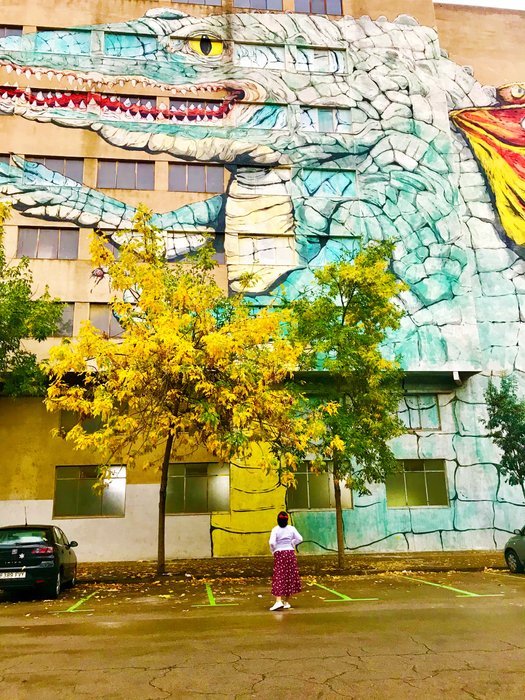 The Cocollina symbolizes a "river monster" in Gironian mythology. Long story short, the river monster was a nun. She was imprisoned in the dungeon of Girona's monastery as a punishment to her lack of faith. The said nun could only leave the prison to go to the city's Onyar river. Because of undernourishment and isolation, legends says that she grew scales and become a crocodile-like creature! Despite of what she becomes, she was still somewhat saintly, which manifested with the butterfly wings.
Well, just like the intriguing crocodile like nun, we all have our darkest days in life but having faith and not loosing our self in the process, we can surely find the light after the darkest hours.
Hope you enjoyed reading the fascinating mythologies behind some of the Catalan street arts.
Until next time!


All contents are mine unless stated otherwise.
Reference 1
,
Reference 2
Reference 3
Category: Smartphone/ landscape Photography
Camera: iPhone 7+
Setting: HDR setting
Location: Girona, Spain
Cool banners by @qurator
#travel #girona #spain #gameofthrones #ocd #travel


Have a joyful day Steemian!