Is it a painting? A 3D-Render? No, this is an actual sculpture. But if you are eager to see it yourself, I have to disappoint you: This sculpture was displayed in Valencia during Fallas. The Fallas festival ended in the night from the 18th to the 19th of March when, like every year, all the sculptures were burnt and the city went up in smoke and flames.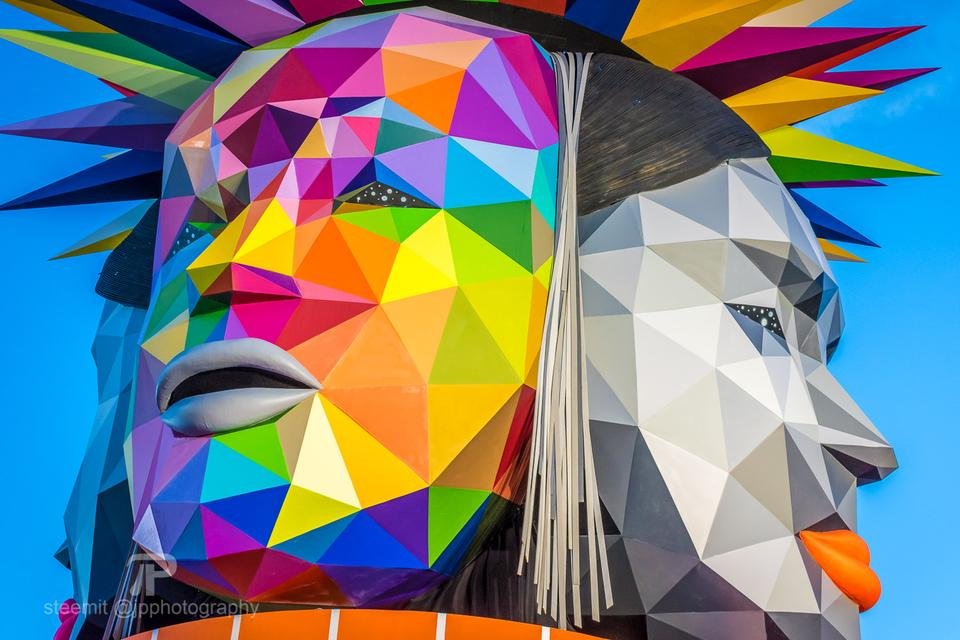 Luckily, I was able to capture some of the sculptures while they were still in the process of being set up and am now publishing my best photos in a small photo series. If you are wondering what Fallas is about: This festival is held in the city of Valencia each year in March to celebrate the end of winter. You know it is Fallas time when giant sculptures are erected on squares in the central districts of Valencia accompanied by amazing ear-shattering day- and nighttime fireworks and stunning LED-light shows.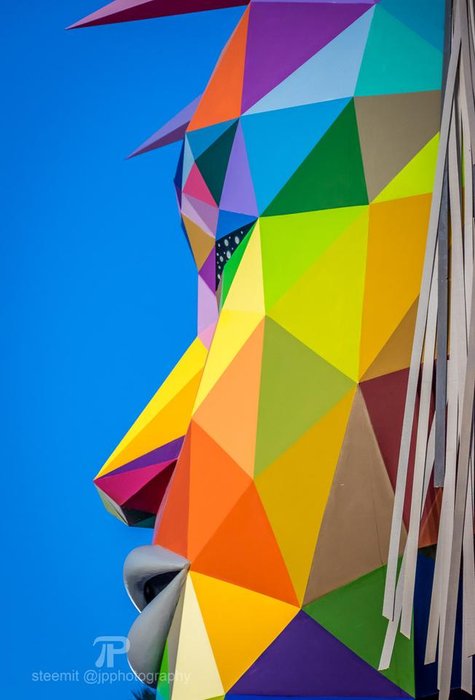 This beautiful sculpture was put to show at the main square of Valencia in front of the city hall and is the only Fallas sculpture that was paid for by the city. The other sculptures are collectively paid for by casales, neighbourhood organisations of people who are crazy about Fallas. Their monthly membership fee finances their activities all year round and during Fallas, but especially it pays for an artist to create the casal's own Fallas sculpture which is then put to show for a few days on the central square in the neighbourhood of the casal before being burnt. Each year, the best sculptures are voted by a jury and of course, each casal is eager to win. You can head over to the blog of @for91days who showed me around Fallas and see this year's winning sculptures for yourself!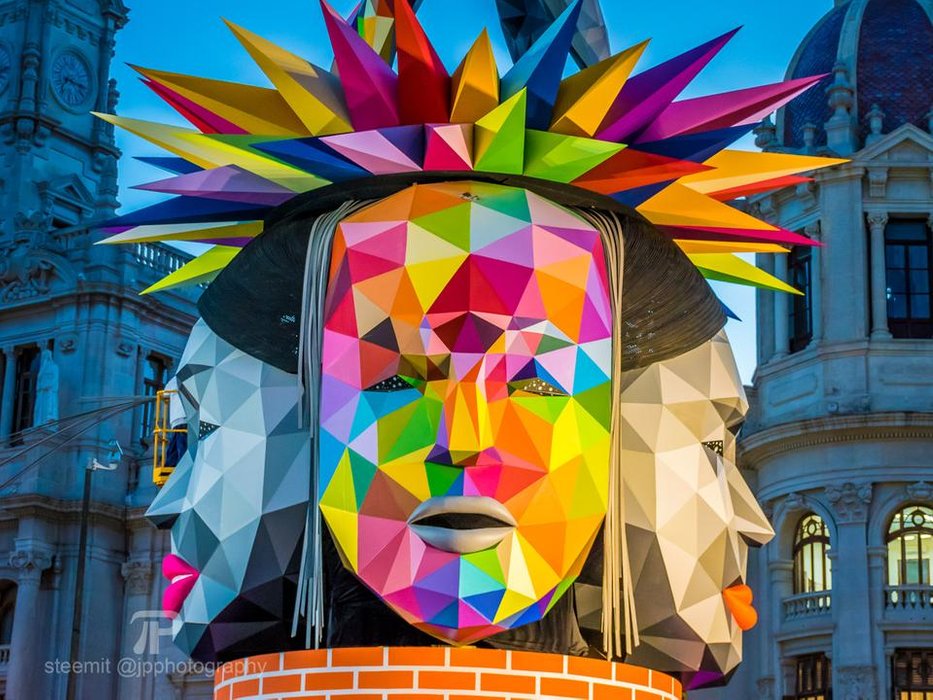 This was the third and last part of my photo series on Fallas, you can find links to the first two parts in the "recent posts" section below.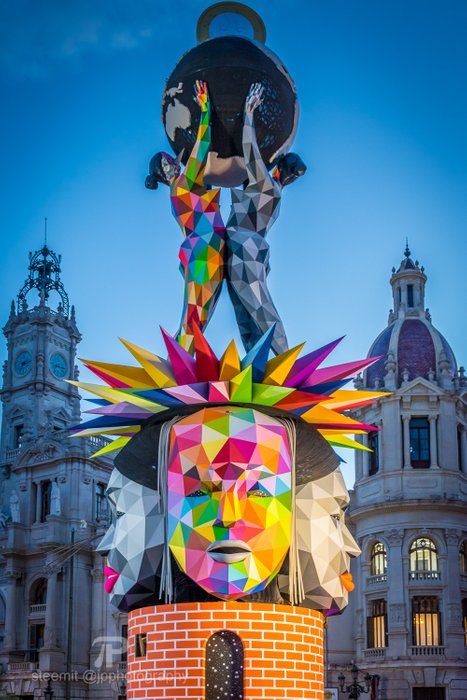 ---
Camera Gear
The camera I used to capture this photo is a Nikon D5500 (APS-C) with a Nikon 18-140mm F3.5-5.6 lens.
Check out my Recent Posts
By the time you read this, this post or some of the posts below may be older than 7 days so you can not vote for them anymore. If you want to support me, please consider voting on one my recent daily posts!
Please Follow, Upvote and Resteem
If you like my content, don't forget to upvote this post and follow me for more photos and travel stories! Also, I will be happy if you leave a comment to tell me your thoughts and resteem this post to share my work!
All my photos are also available for licensing, please contact me through my Website or the Steemit Traveller's Discord.
Tag #travelfeed in your travel posts (min. 250 words) for a chance to be curated!