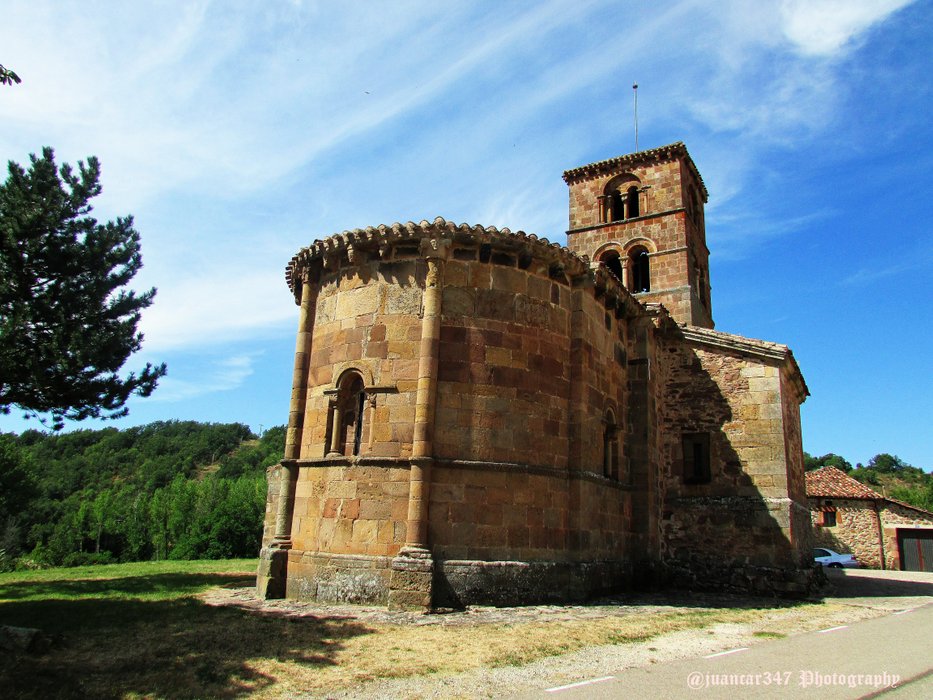 Our next stop on this route through the Romanesque Art of the Sierra de la Demanda, makes a mandatory stop, approximately a fortnight of kilometers beyond Jaramillo Quemado, in a town, Vizcaínos, whose parish, like that of that one, is he finds himself under the invocation of a saint who, although in disgust, according to the chronicles, participated in the council of Trier in the trial of the Priscilian heretic: Saint Martin of Tours.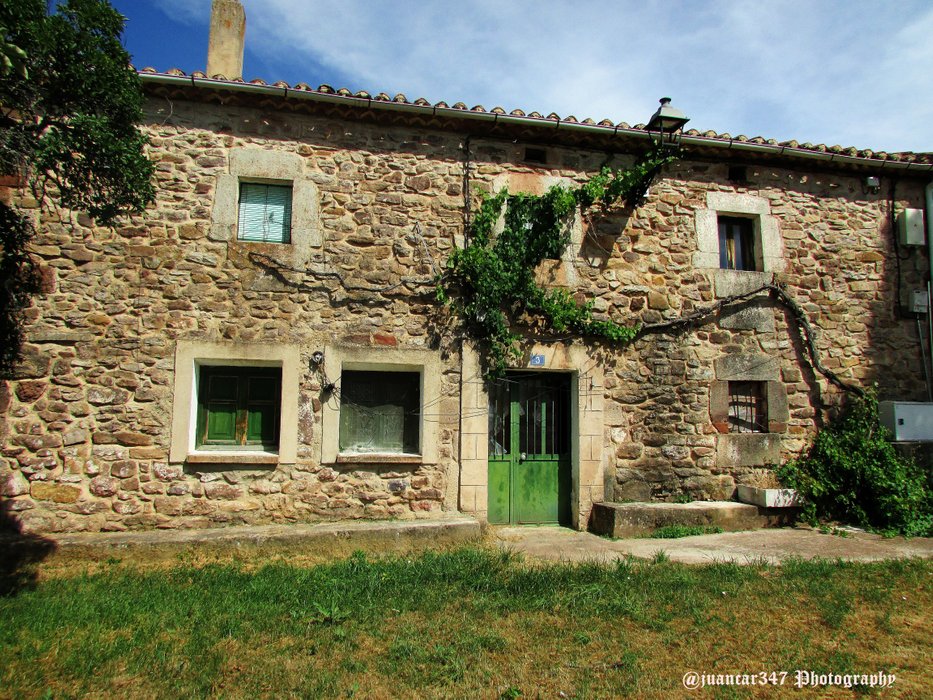 Legend has it that, once the process was over and the head of Priscillian separated from his body, he moved away from the city. He stopped in a forest, unable to contain the tears, and there an angel appeared to him, who told him: rightly you were sad, but you could not act otherwise. Recover your virtue and your constancy, and do not once again endanger salvation, but life. In fact, after this, San Martín de Tours did not participate again in any council (1).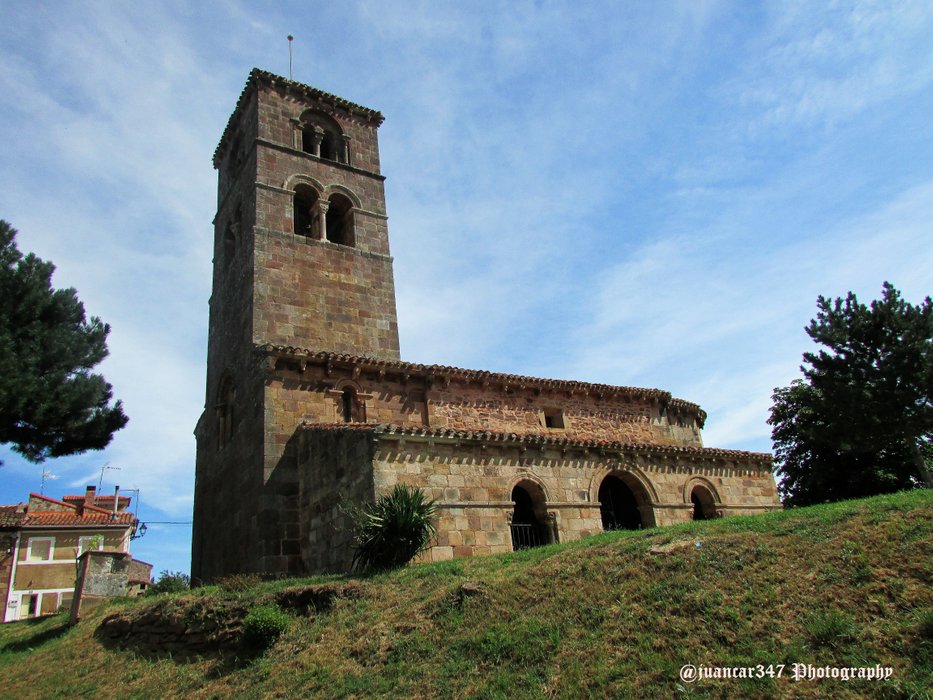 It may not surprise the quality and the state of conservation of the church so much, if we take into account that, unlike the previous towns, the foundation of Vizcaínos is attributed to Navarrese from Sangüesa, being a place of manor, governed by a pediatric mayor.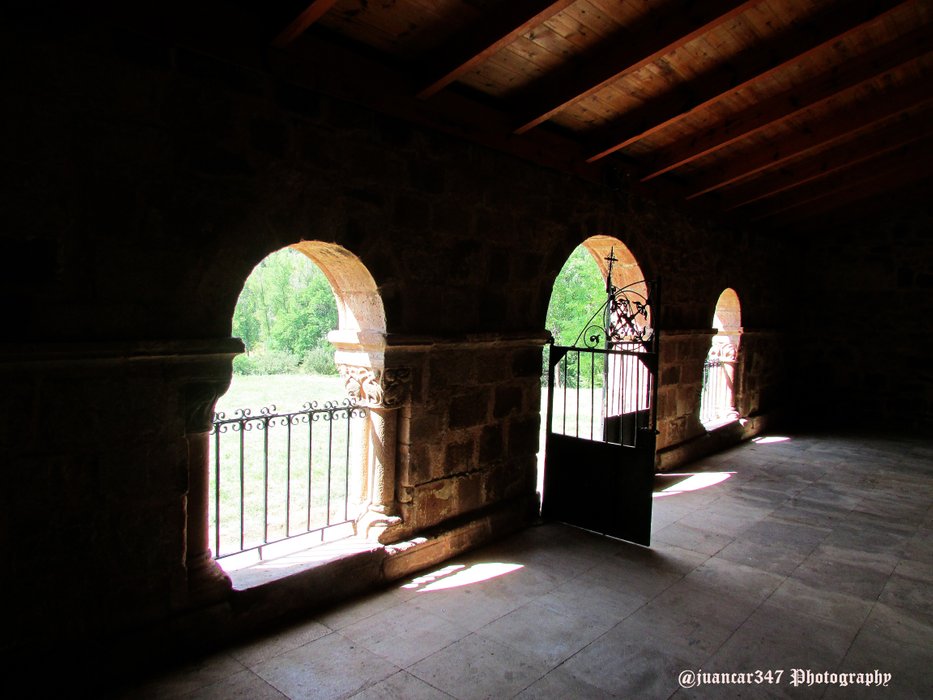 It would be too risky to appreciate, on the other hand, the hand of Leodegarius, one of the magister died that - the experts, seem to agree to see the hand of two different workshops - raised part of the monumental church of Santa María de Sangüesa. Precisely, that church, whose antecedents date back to the twelfth century, where one of the most relevant Marian images of Navarra is kept, based on a model of frank origin: the Virgin of Rocamador.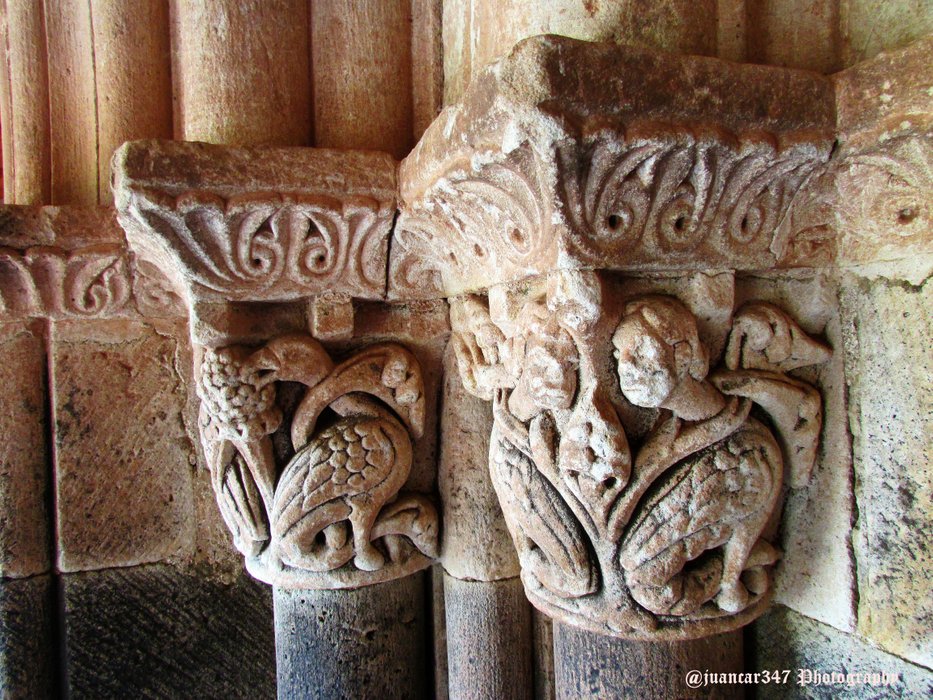 Possibly here, in the parish of Vizcaínos, we do not discover that ctonic vision of the archangel San Miguel weighing the souls and judging which of them deserve to be conducted - let us not forget, also, this function of conductor - to Paradise, as it appears in the eardrum, if I am not mistaken, of the parish of Sangüesa; but we can discover, in his apocalyptic imagery, part of those monsters and demons that, sometimes represented devouring human beings, try to hide some.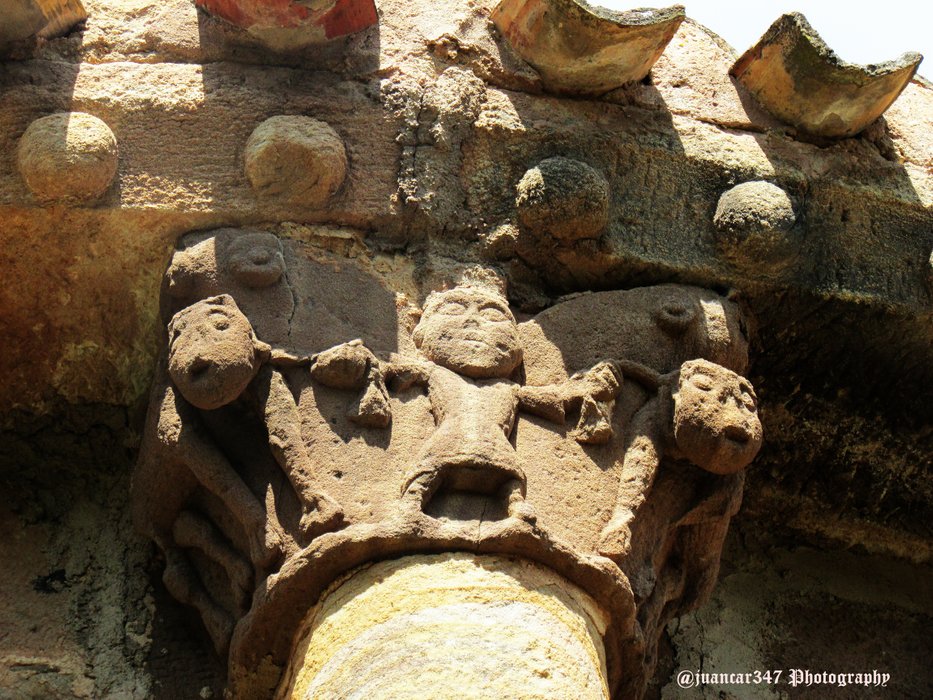 Virtues and sins, represented by harpies in one case or by noble animals, in another, are conjugated with everyday figures, among which those that, representing faces of the time, offer a purely anthropological vision of the society of their time.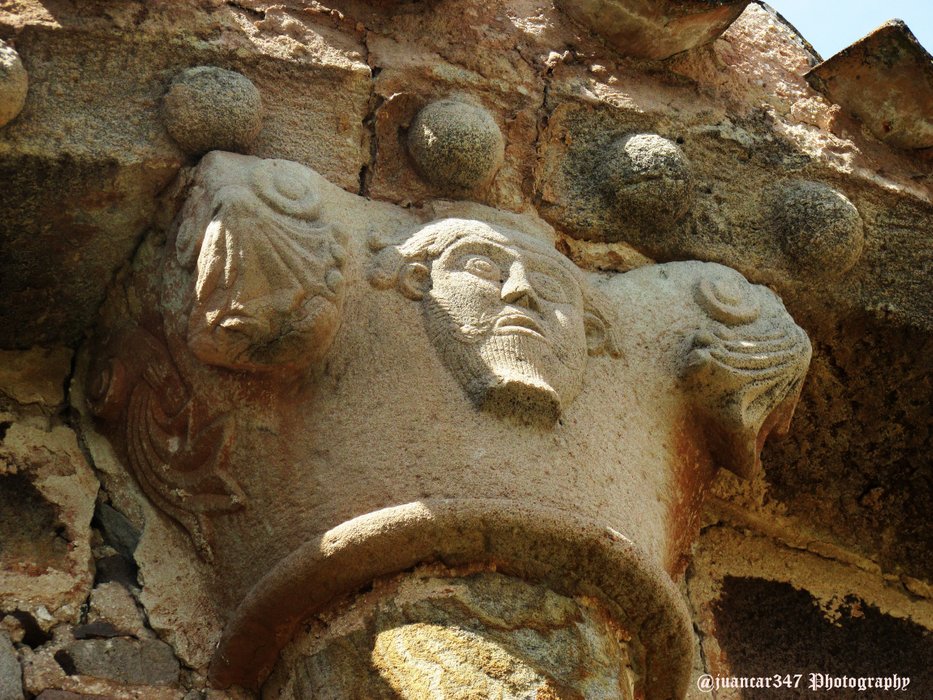 As in other areas of Navarra, and even in Burgos, the portico that gives us access to the main entrance, located on the south side, is crossed - surely the cinnamon that appears above it, which only appears carved, attracts our attention. and little less than in its center, a monstrous head, significant detail - we will find other reasons, whose presence seems to transcend borders: that of faucets and harpies that, located in the capitals of the main portico, curiously keep their necks tied by lianas.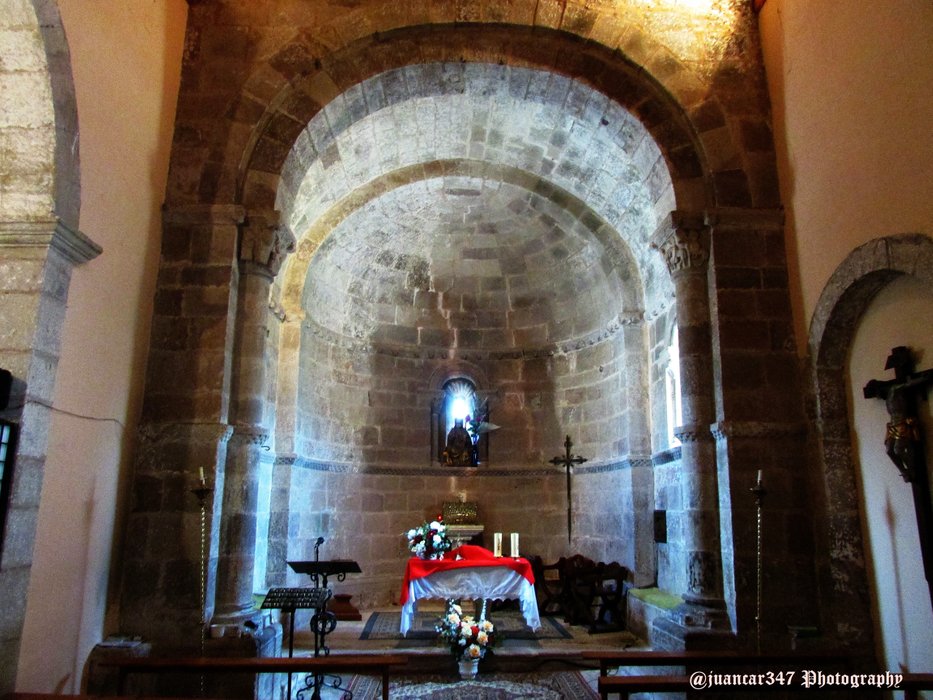 In one of the capitals on the left, two terrible animals - perhaps lions - devour their human victim, which is uselessly debated on the ground, and which may represent, allegorically, the fate that awaits sinners. Reason that is repeated in the capital that is located next to it, saving the difference that in this one, there are two eagles - a symbol of divinity, and by default, of St. John the Evangelist - those that devour a hare, an animal that, usually be associated with Mother Earth and also, because of its nightlife, the Moon. An allegory, perhaps, of that ancestral confrontation between two well differentiated cults - the Solar and the Lunar - that settled their differences in an Iberian Peninsula and in a time still plagued by great enigmas?-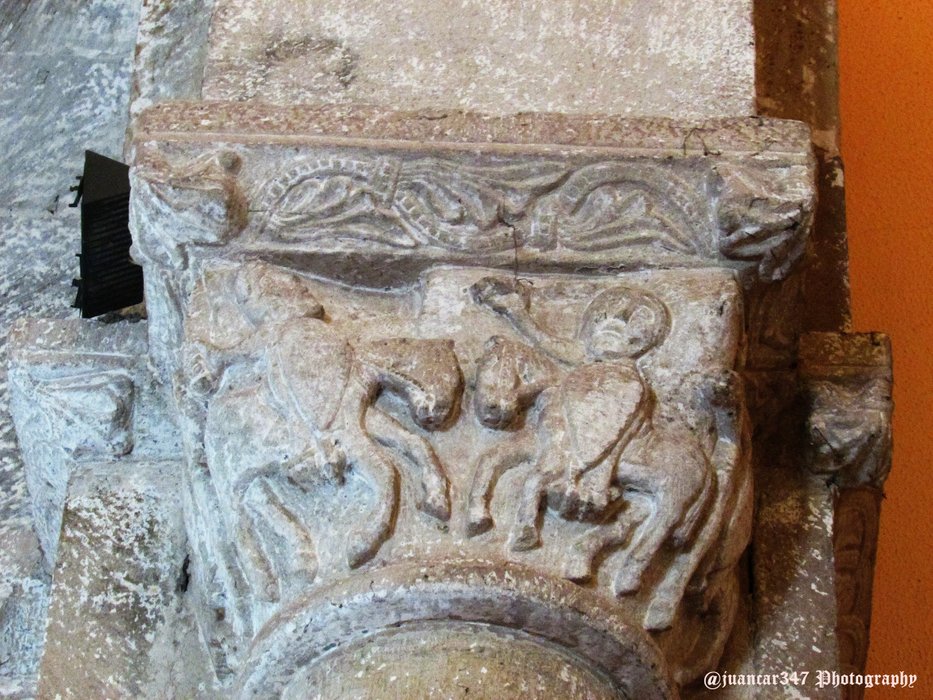 Obviously, everything is pure speculation. But there is no doubt that a visit to the parish of Vizcaínos in any way will disappoint, providing his vision, I am sure, issues to speculate on and enigmas to work with.
Above all, if we always keep in mind that we are immersed in an area where, judging by the perseverance of certain myths - among them, of course, those referring to the Holy Grail -, we must assume that the presence of certain symbols is not it owes, in any way, to the artistic whim of the quarryman on duty and much less, to chance.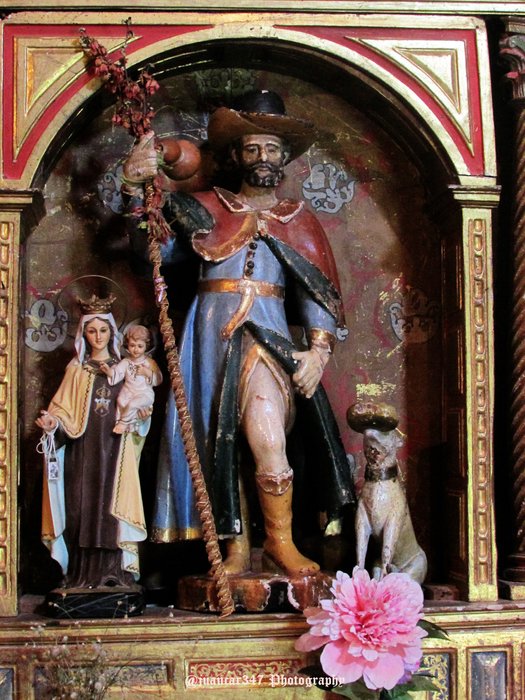 Notes, References and Bibliography:
(1) Data consigned in the work 'Gargoris y Habidis', by Fernando Sánchez Dragó, Circle of Readers Edition, Volume I, page 286.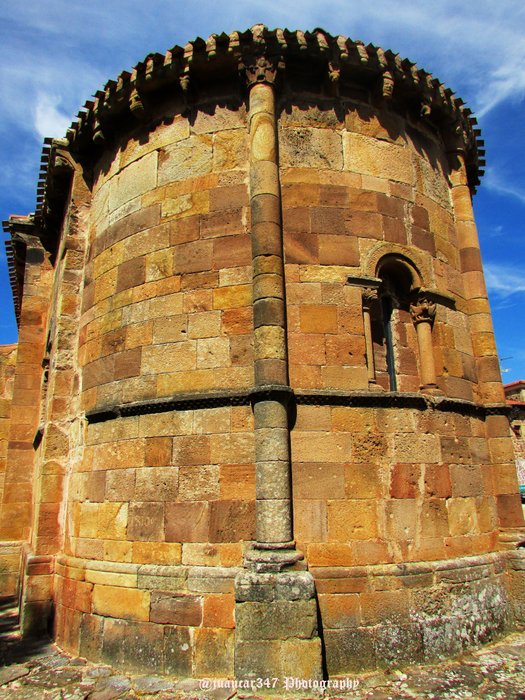 NOTICE: Originally published in my blog ROMÁNICA, ENIGMAS DEL ROMÁNICO ESPAÑOL. Both the text and the photographs that accompany it are my exclusive intellectual property. The original entry, where you can verify the authorship of juancar347, can be found at the following address: https://juancar347-romanica.blogspot.com/2012/02/vizcainos-iglesia-de-san-martin-de.html
Si te ha gustado lo que has visto.
Te invito a conocer el mundo del que estoy enamorado.
Image © juancar347. All Rights Reserved.
Original content by @juancar347
Discord
juancar347#4046


[Martial, latin poet]
Ars vtinam more Animvm qve effingere. Posses pulchrior in ter. Ris nvlla tabella foret.
Arte Ojala pudieras representar. el carácter y el espíritu. No habría sobre la tierra. Imagen más bella

@Tximeleta tiene nuevos retos.
Toca la imagen y participa.
Diviértete y disfruta.