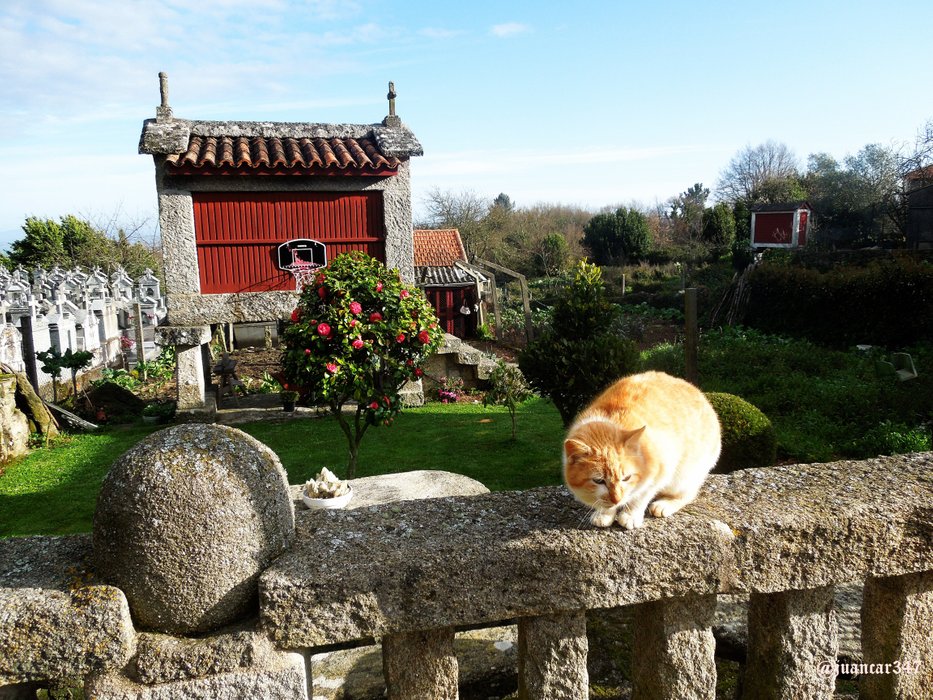 You could see, in Orense, a truly unique community. Those who travel the Camino know it; and they know, also, that in their interior a small universe of special corners is hidden, to which one of them more enigmatic, significant and disconcerting.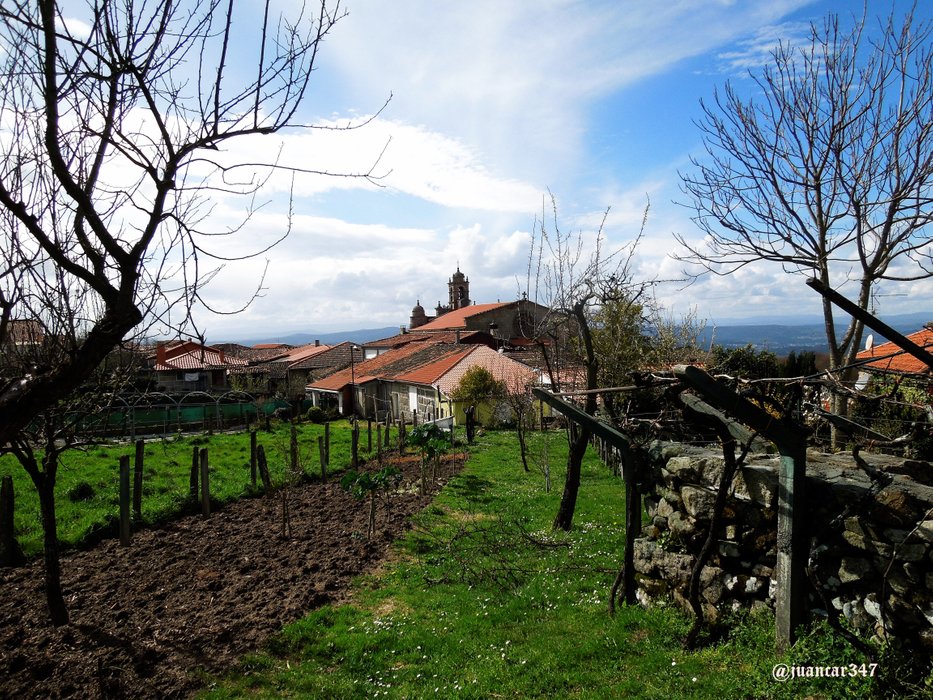 Santa Mariña de Augas Santas, without any doubt, is one of them. A small corner, located in the vicinity of Allariz, an important population that placidly vegets on the banks of the Arnoia River -five are, only the kilometers that separate it from this one-, which seems still anchored in the immeasurable beauty of its surroundings; a beauty, which is gratifyingly enlarged by its ancient and rich history, of which, still survive numerous vestiges that, although having lost many keys in the poisonous rivers of oblivion, offer, nevertheless, the opportunity to connect with part of secrets that still today, after centuries, give off the unmistakable scent of the profane and heterodox, that not even the violent actions of Martin de Dumio managed to eradicate completely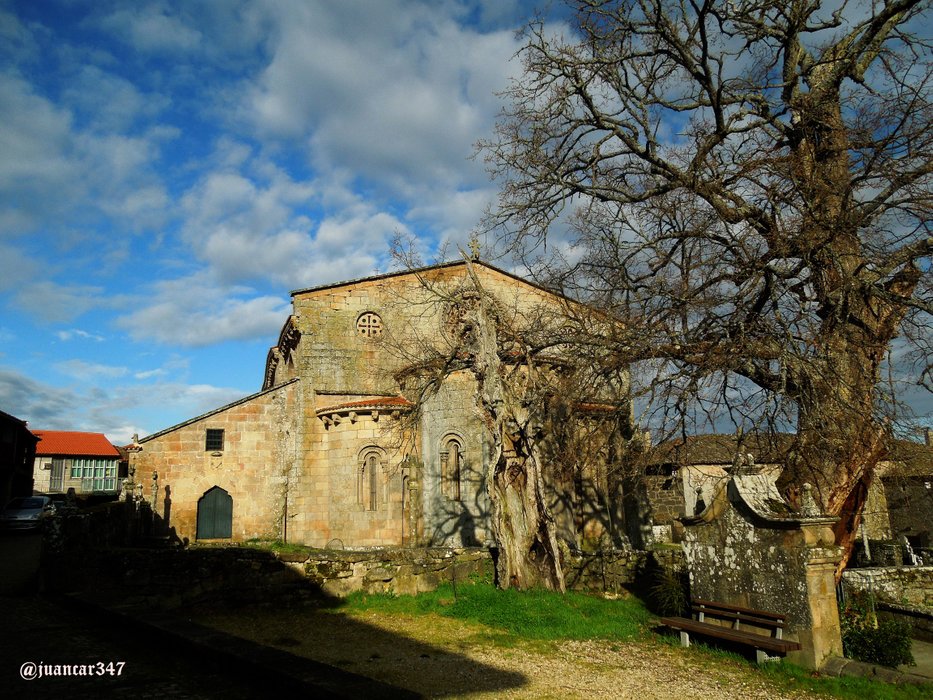 Possibly, among many other considerations, were those arcane secrets that attracted interest, back in the twelfth and thirteenth centuries, to some knights-who for some time replaced the old changers whose tombs guarded with care the beautiful donuts -don't remember something, to the Avalon of the Arthurian cycle? - in places like the Lucerse Vilar, securing the roads, helping and protecting the pilgrims, to dwell in the place, leaving traces of its presence in the artistic elements that one day, just started Fourteenth century, they had to leave abruptly: the Knights Templar.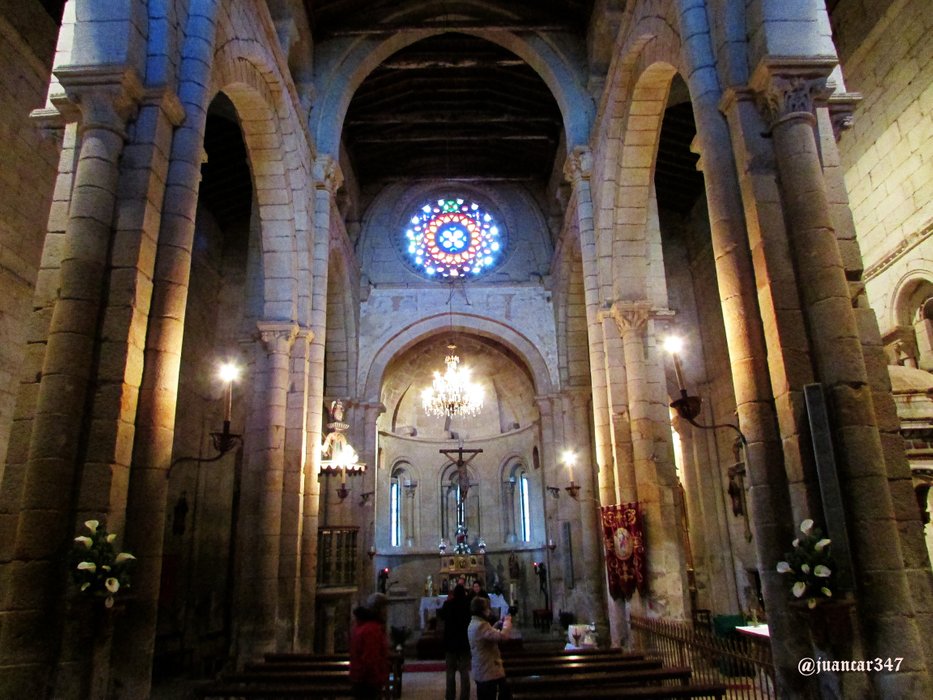 Knights who, as shown by the so-called Forno, and even the esoteric baldachin raised in the same nave of the parish church-probably also on an ancient Celtic funerary complex that recalls, in part, other places of old worship of old Castile, such as chapel of the Soterraña de Olmedo-, for a strange saint, Marina or Mariña, who reconnects us with those arcane Celtic rituals and her well-known devotion to the worship of the waters.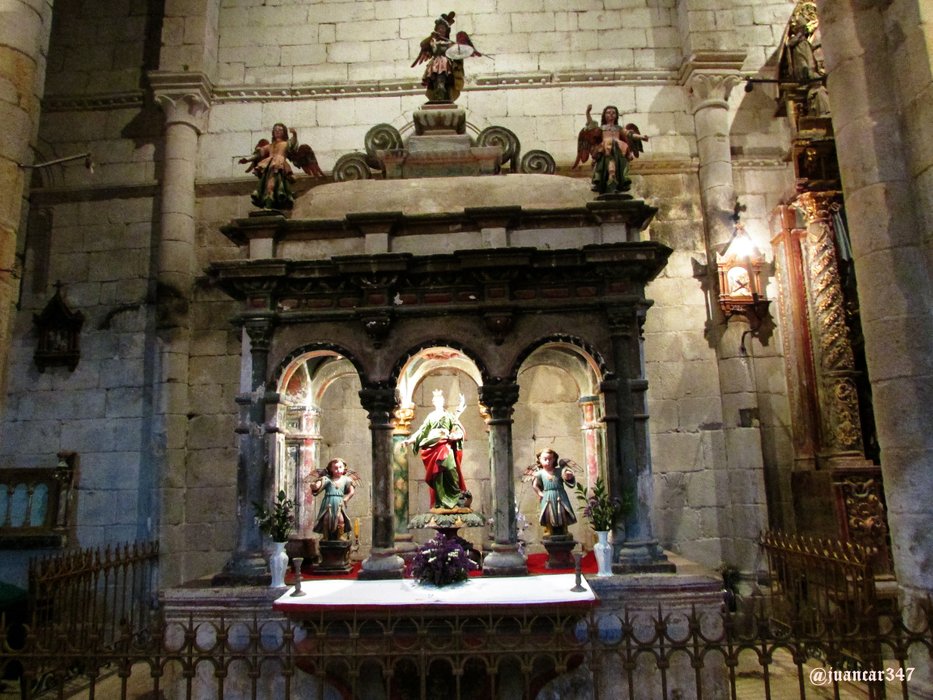 Devotion that, as also some investigators suspect and in relation to the martyrdom supposedly applied to the saints, had, perhaps, an origin in little-known rites, such as threefold death or triple death, a sacrifice that the Celts offered to three of their main deities: Taranis, Teutates and Esus.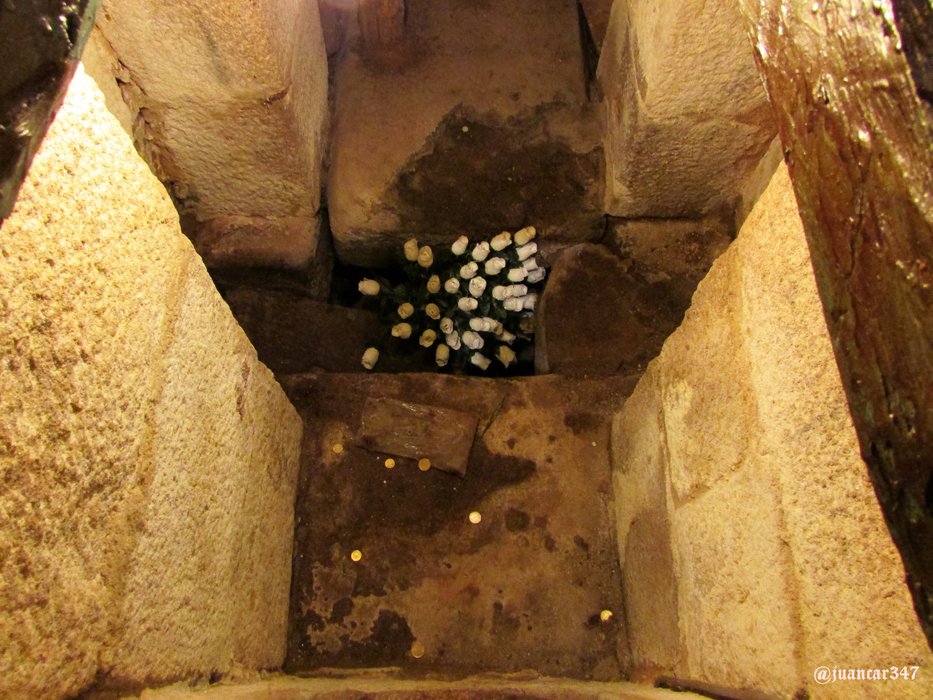 Or what is the same: burning, drowning and hanging victims. Rite that, on the other hand, there was a moment in which it softened, replacing the human victims with animals, generally -significant, no? -, lambs.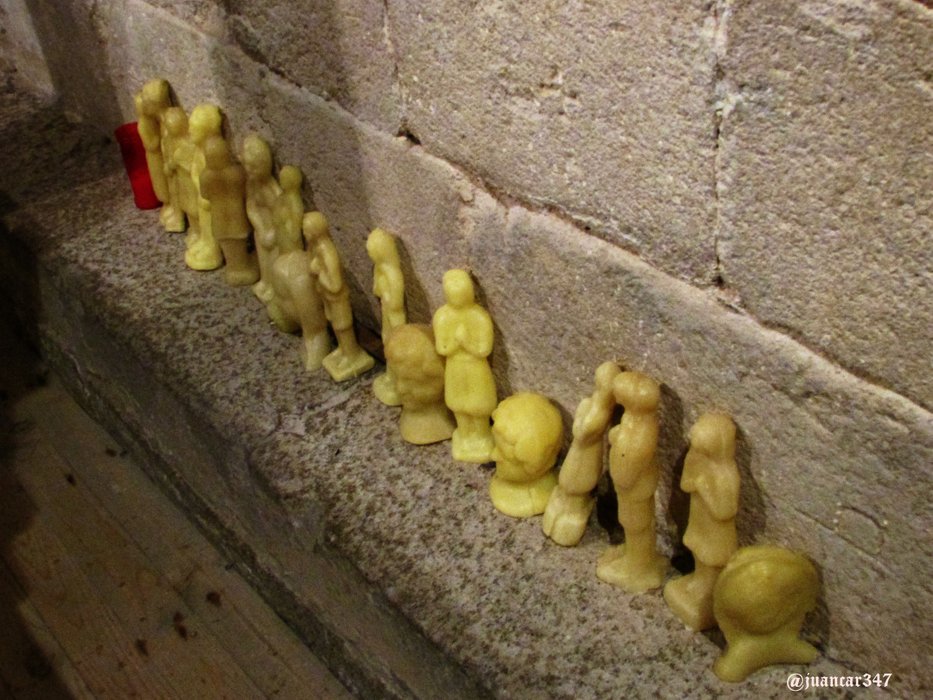 Be that as it may, of what there is no doubt, it is that Santa Mariña de Augas Santas, still maintains that status of arcana uniqueness that, in one way or another, may make one think, in the spirit of the pilgrim, who is, after of everything, in an important box of the Game of the Goose as it passes through the Way of the Stars.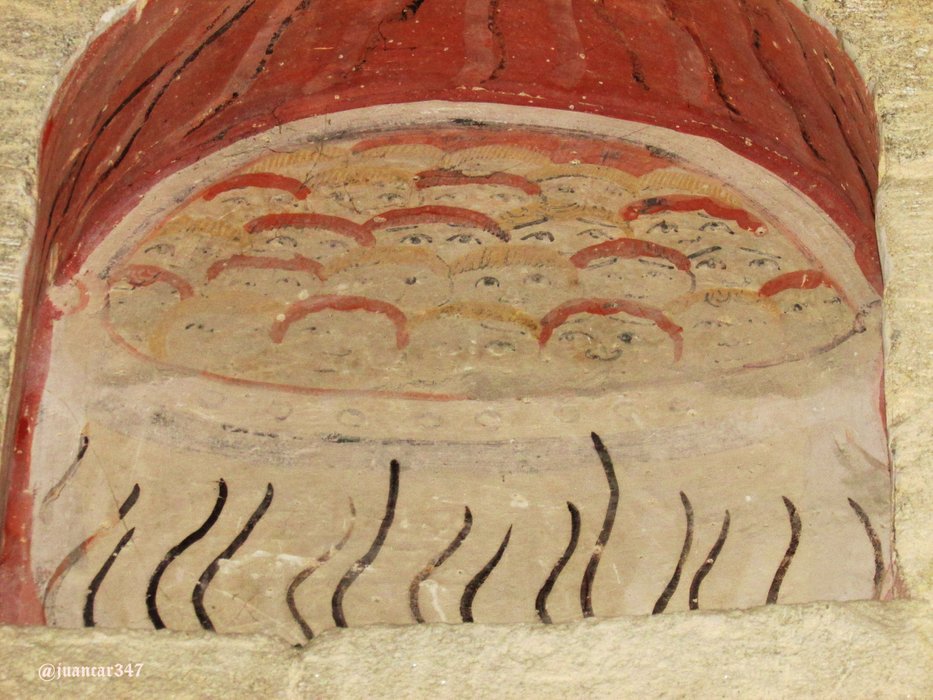 Related movie:
NOTICE: originally posted on my blog MEMORIES OF A PILGRIM. Both the text, as the photographs, and the video (except music, reproduced under a YouTube license), are my exclusive intellectual property. The original entry, where you can check the authorship of juancar347, can be found at the following address: https://jc347.blogspot.com/2016/06/augas-santas-un-enigmatico-santuario-en.html
If you liked what you have read and seen, I invite you to know the world of: @ juancar347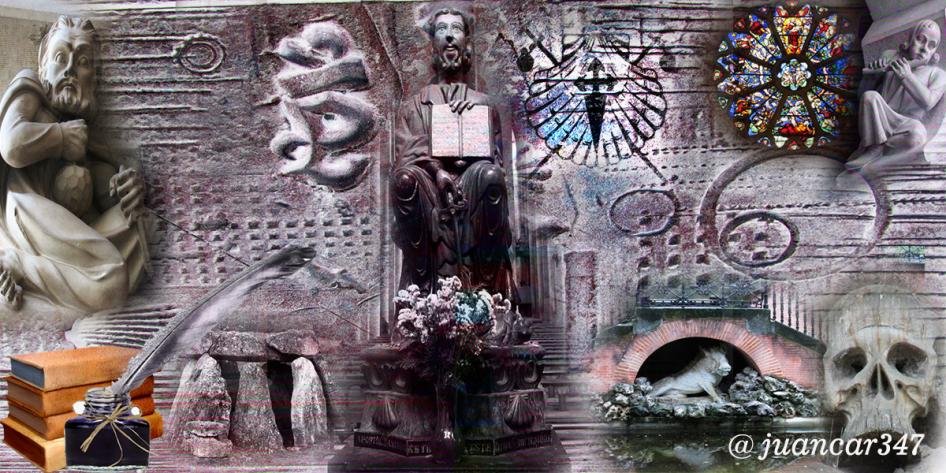 designed by:
@txatxy