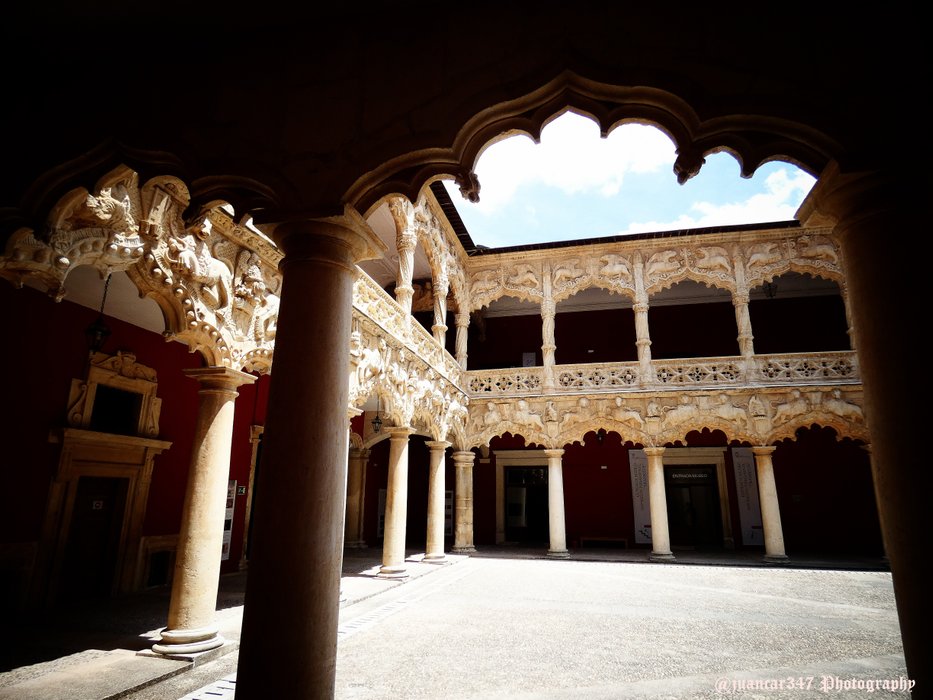 They say, those who know well the history of the Palace of the Infantado, in Guadalajara, that if their monumental ashlars had the prodigious faculty of the word, they would possibly be the best, most worthy and brilliant creditors of that award of universal fame, that by the patronage of the influential family of the Lara -I can not stop thinking about the possibility that they are relatives of that milite Christi, Ginés de Lara, who is considered the last Templar knight of the Soria monastery of San Polo- is named -Urbi et Orbi- el Planeta Award.
Imagine if they did-meditate, if you consider it necessary, to help as much as possible to reach that blessed treasure that for many, including the undersigned, is the Imagination-and allow, once crossed that arc of plateresque giants, without opposition of those two gigantic and threatening savage men who carry with their monumental strength a rancid family heraldic that goes back to the centuries of the centuries, that a voice from the shadows - mysterious and deep, as if it were their own complementary or if they prefer, as if it were an unfolding of my own circumstance, to introduce them in such an extraordinary place, reminding them, in the first place, that phrase of Sigmund Freud, which said that there is a way back from fantasy to reality, and it is Art '.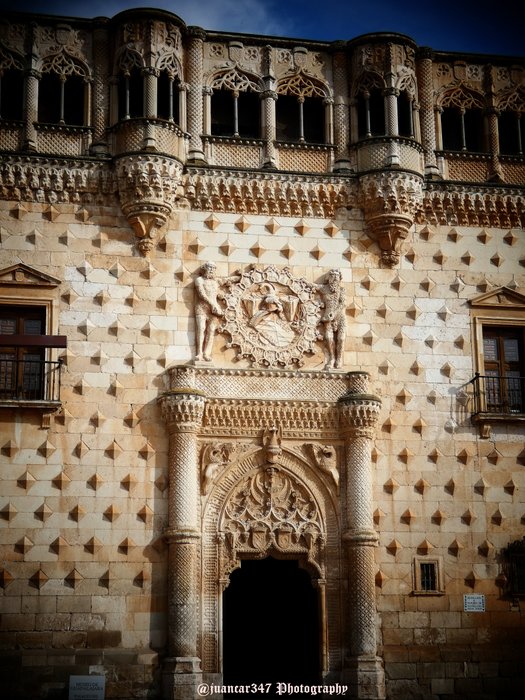 Understand, then, that the first mention of the creature-think in the metaphor of Dr. Frankenstein-is for his father: Don Íñigo López de Mendoza and Luna, second Duke of the Infantado and possibly, also happy owner of that unique village of Zaragoza, which Carrying precisely the name of his second surname - it is still curious, that maternally purely matriarchal ascendant - is a must for pilgrims of the Aragonese Way, with its church dedicated to the figure of Saint James - in whose crypt, an interesting image of the Virgin of the Alba- and another outside the walls, that the bad, perfidious and licentious languages ​​of the magical writing attributed to those who changed the paths of Spain Further and Citerior, who were the Knights Templar.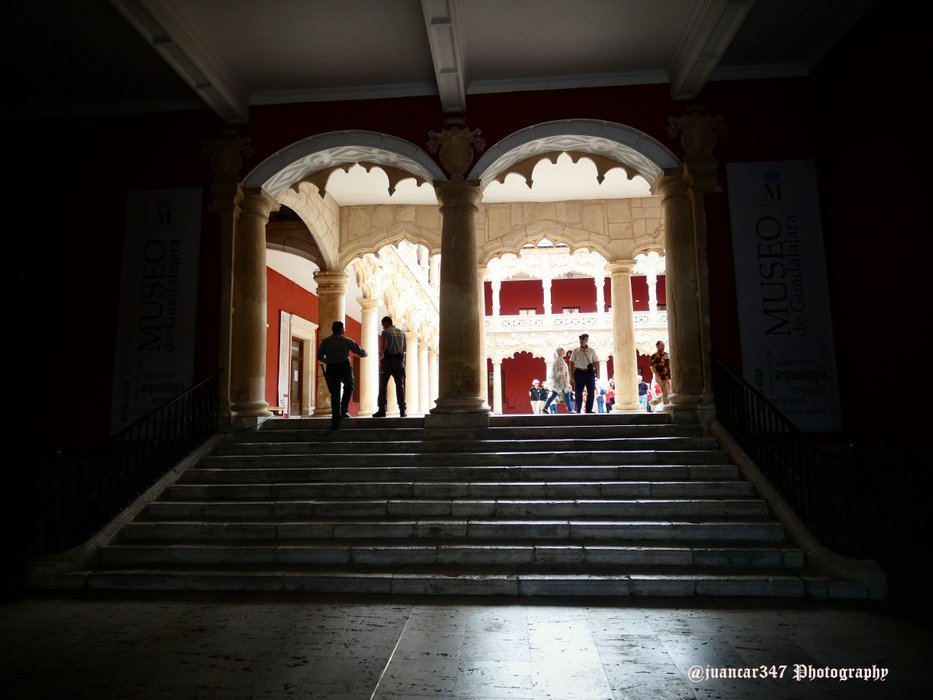 Perhaps, if they have not been restless browsers and have stopped their eyes in the chapter dedicated to the year 1560, they have noticed, that in this same cloister that has just received them, under the silent one, that not necessarily aggressive gaze of griffins and lions , say the happy comadres that in the most magical night of the year -that is to say, on the summer solstice night- if the ear is sharpened enough, the footsteps can be heard -one, that resound like thunder and others more delicate and crystalline - of the augustisimo and cristianísimo king of all the Spains, Felipe II, way of his rooms once celebrated his betrothal with Isabel de Valois.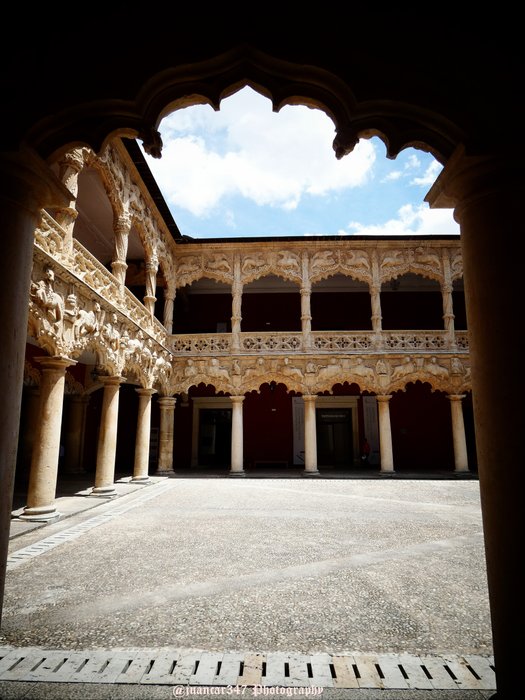 Less pleasing, possibly, are the insinuations to the last death throes of Mariana of Austria, whose soul was picked up by the powerful Walkirias and returned to her eternal residence of the Walhalla in 1740, year in which Próspero Lorenzo Lambertini is elected Pope, under the name of Benedict XIV and Frederick II the Great invades Silesia, beginning what history would know as the War of Austrian Succession.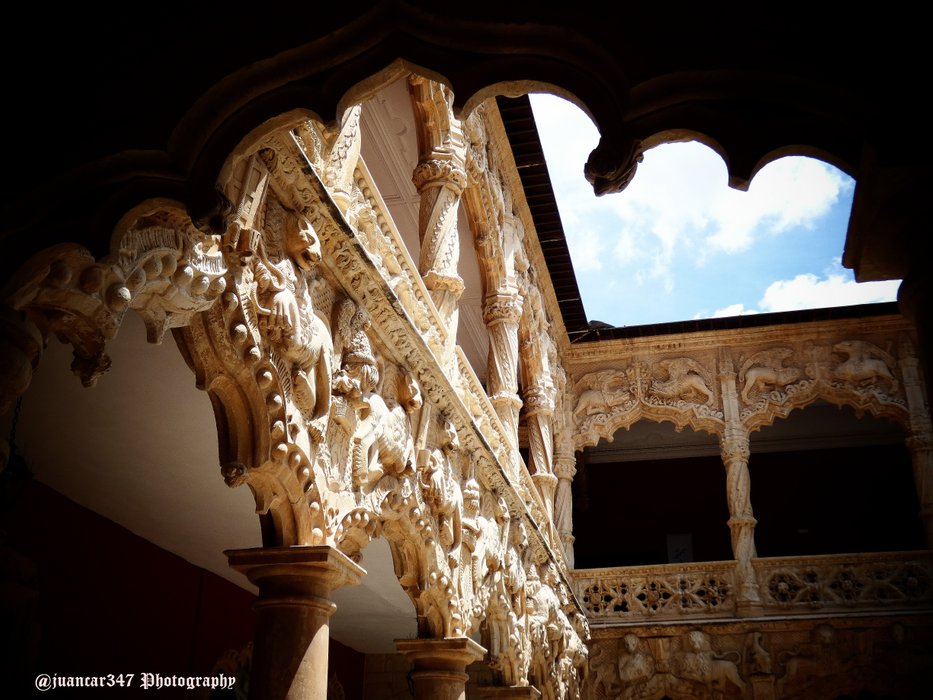 Of those muds of the Austro-Hungarian Empire, compulsive reminiscences of those airs of Teutonic superiority, swallows that some poet of the riffraf called, surely swollen with extreme wagnerism, Legion Condor, also returned to Seville in 1936 and passed through Madrid and later by Guadalajara, dropping leaflets of mourning and condolence, which fortunately failed to complete their mission of devastation, although, unlike Attila's horse, they left traces on a grass that fortunately grew back.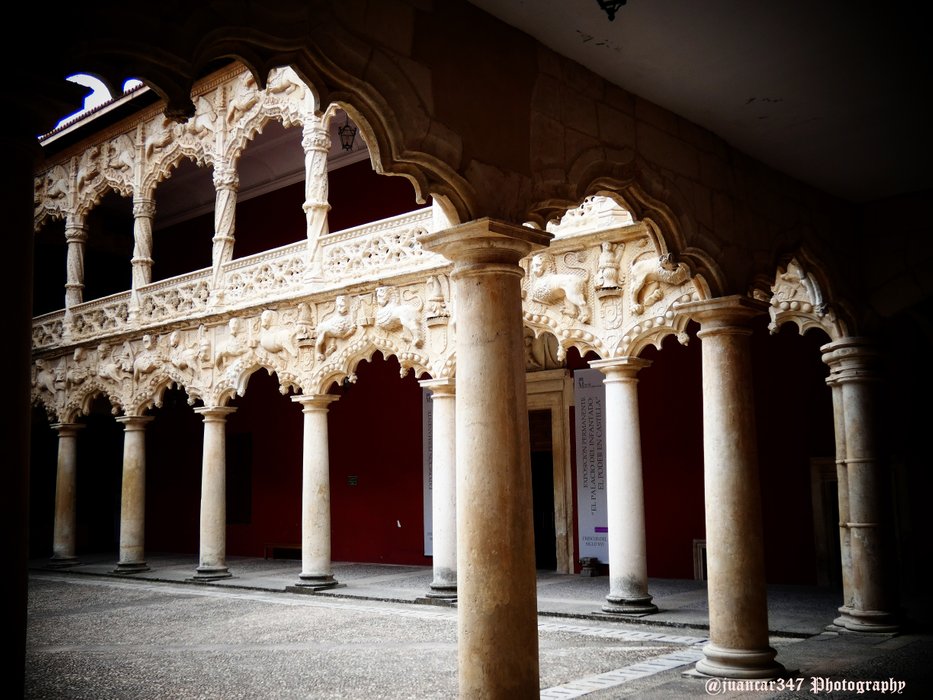 Nowadays, let's say that we are talking about 2019, and at a price of 853,000 euros, Culture has stayed with the Palace of the Infantado; but it is also true that all those who love art and good literature, we continue to ask ourselves how much it really costs, a genius.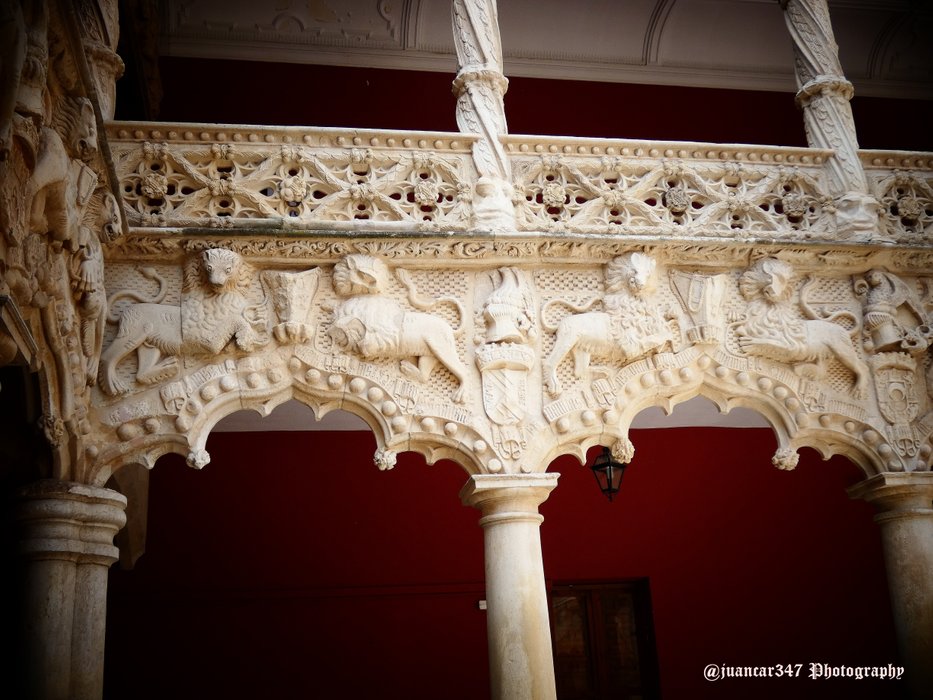 NOTICE: Both the text and the photographs that accompany it are my exclusive intellectual property.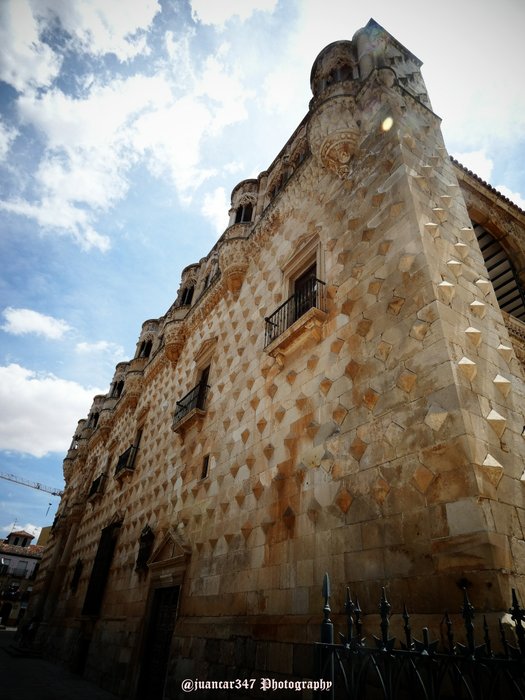 Si te ha gustado lo que has visto.
Te invito a conocer el mundo del que estoy enamorado.
Image © juancar347. All Rights Reserved.
Original content by @juancar347
Discord
juancar347#4046


[Martial, latin poet]
Ars vtinam more Animvm qve effingere. Posses pulchrior in ter. Ris nvlla tabella foret.
Arte Ojala pudieras representar. el carácter y el espíritu. No habría sobre la tierra. Imagen más bella

@Tximeleta tiene nuevos retos.
Toca la imagen y participa.
Diviértete y disfruta.