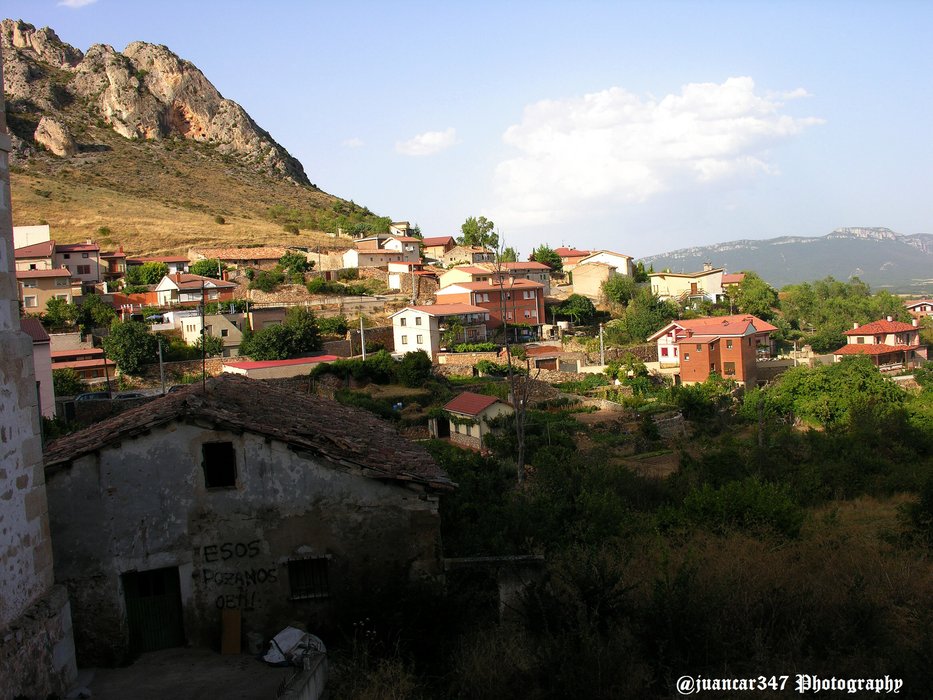 When you travel through the endless Castilian solitudes, reaching certain villages, apparently lost between oceans of wheat and deserted fallow beaches, implies the same sensation, or at least, a sensation similar to the one Robinson Crusoe had to experience when Providence, without Pious doubt, he put an island in his path.
Poza de la Sal, like any other town, also likes to live from past glories and show, in front of the stranger, the pride of one of those residents of the town, who made hundreds of thousands of kilometers of the place, made Homeland.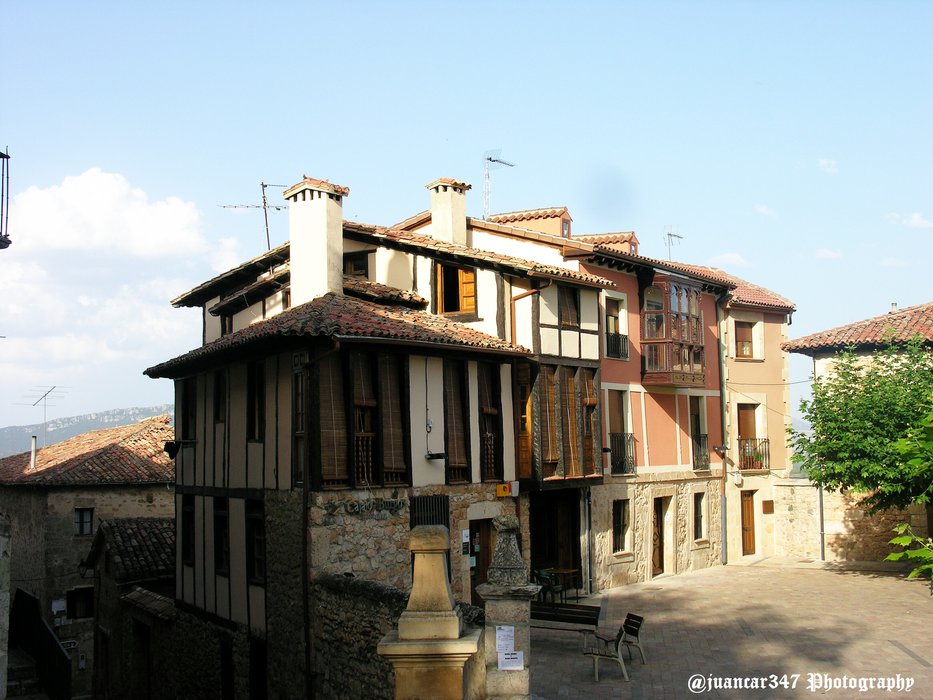 Félix Rodríguez de la Fuente, 'the friend of the animals', was one such neighbor, possibly the most famous, the most remembered and surely, I know, more revered even than the twin saints, Cosme and Damián, headlines of the church Gothic background, whose bell tower, although it stands out above the houses of the town, little can be done to rival that impressive rocky promontory, on whose side they settle, as commiseratively welcomed guests, both the church and the town.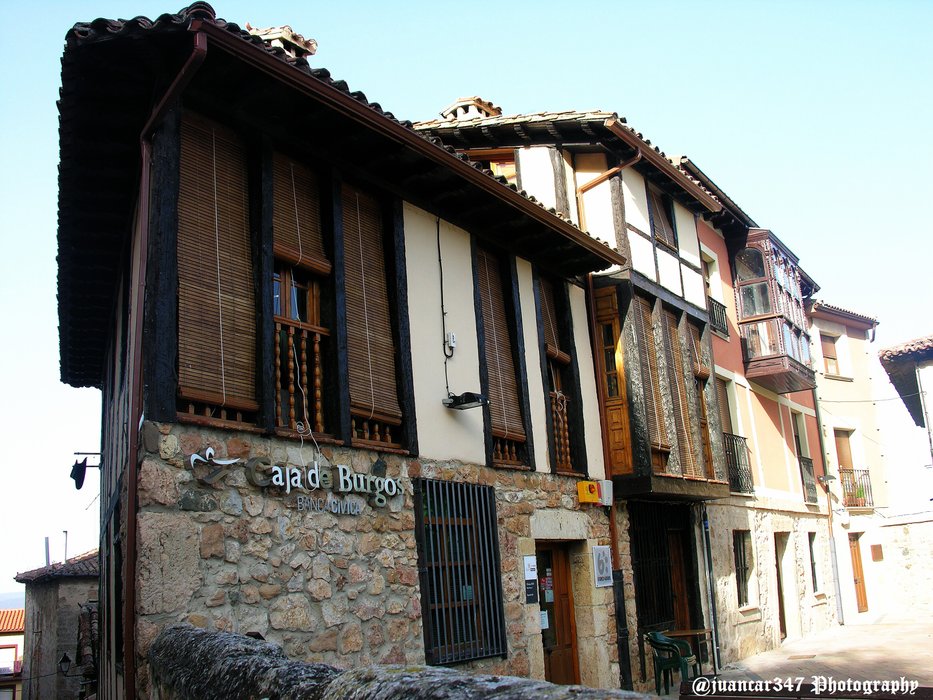 Of all that I have said so far, any traveler can give good faith, leaving Cernégula and its old marshes on the right - a town famous for its historic witches and covens, which today, I suppose, as Sort's witches, are dedicated to conjure good luck by selling lottery tickets - and also leaving behind the monument to the illustrious son of Poza de la Sal already mentioned - Felix Rodríguez de la Fuente - go a few kilometers later, until it flows into a town, which, after all, The most attractive and relevant thing it has, are some sovereign houses, in whose constitution you can still appreciate that wonderful combination of stone, wood, adobe and brick that made in times, of construction, an eminently popular art.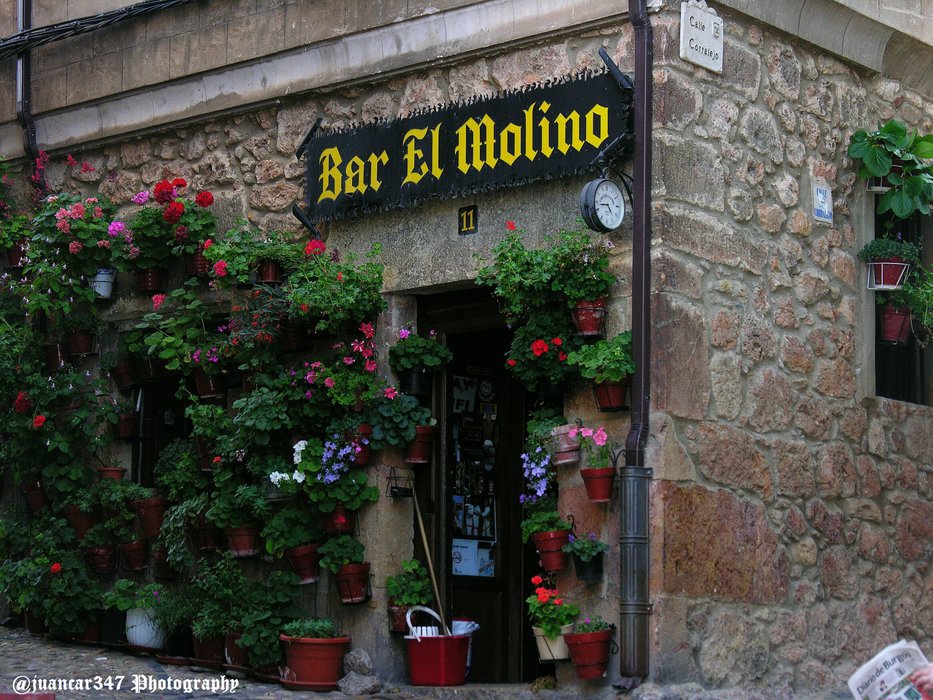 Whether it is summer or winter, spring or autumn, a good place to rest and regain strength, you can find it in the vicinity of the church, in a bar called 'El Molino', located on the corner of Corralejo street and easily identifiable by The beautiful and varied plants and flowers, which fulfilling land functions, cover a good part of the main facade.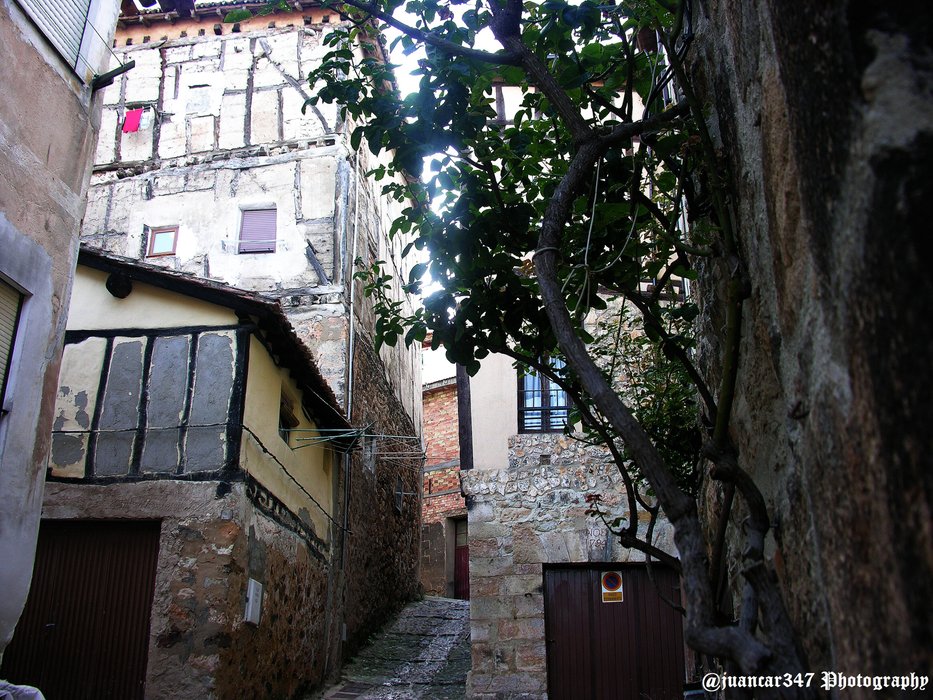 The art lover will find little Romanesque, but a rich variety of Gothic artistic elements and later epochs, which rest without more pain or glory inside the church and where he cannot exercise his right to take the camera, under penalty of being fired from it with all kinds of expletives and gestures of bad education.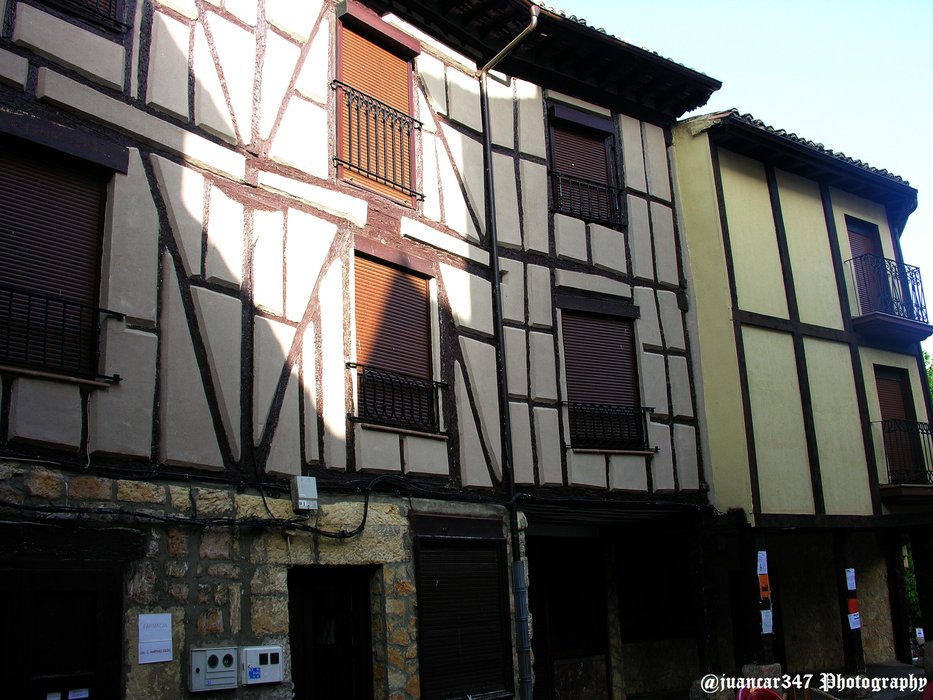 Except for this detail, which, after all, is not exclusive to Poza de la Sal, but also to numerous towns, both of this and other Castilian-Leonese communities, the affability among the people of the town is assured.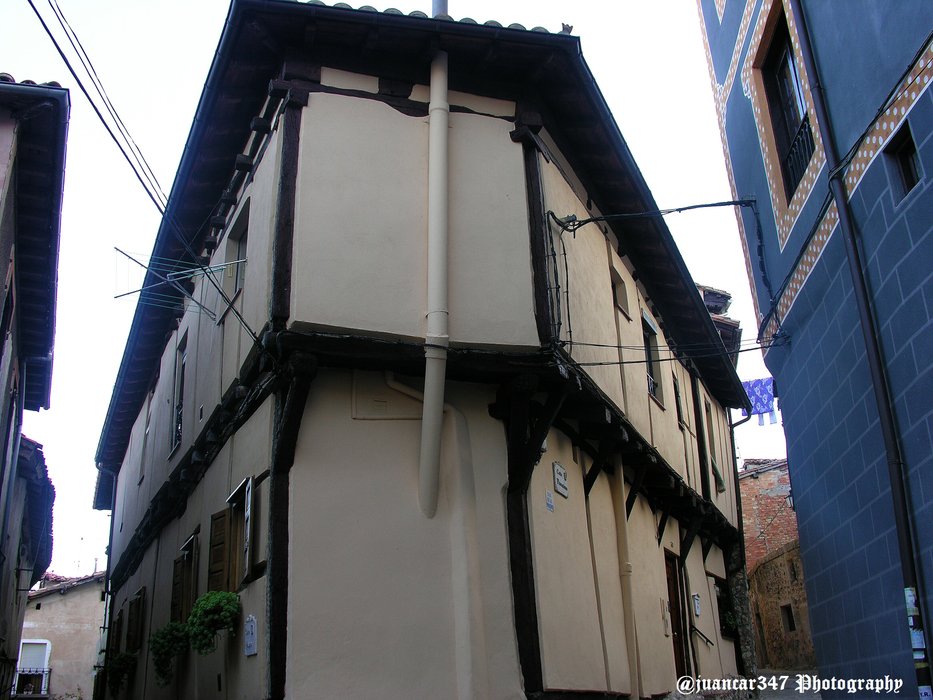 And as if that weren't enough, walking among its centuries-old streets can also provide you with the gratifying sensation of having gone back in time to a place where it, due to some curious paradox, seems to have stopped.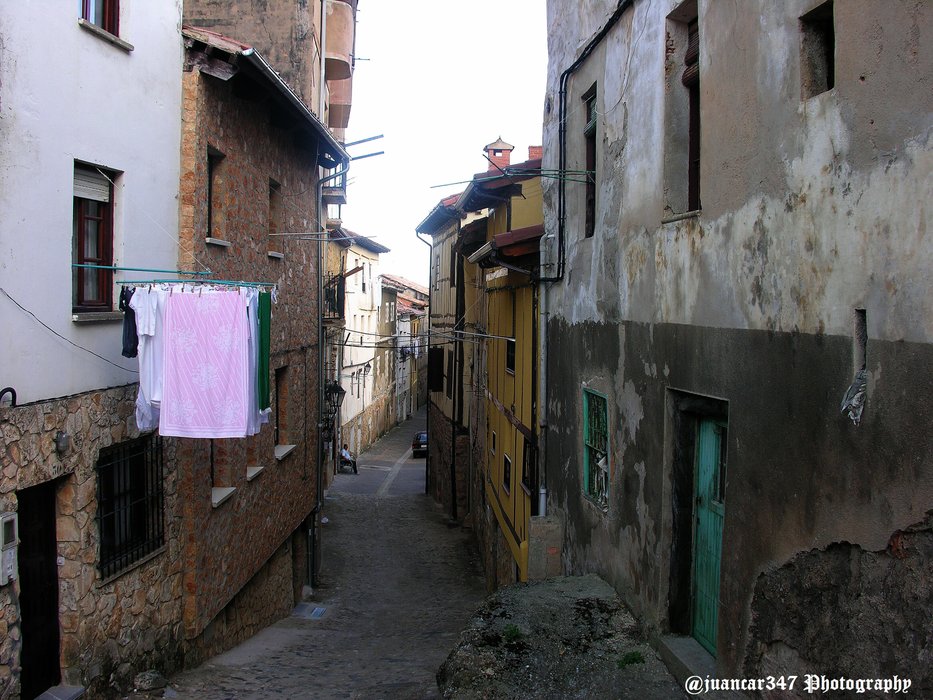 NOTICE: Both the text and the accompanying photographs are my exclusive intellectual property.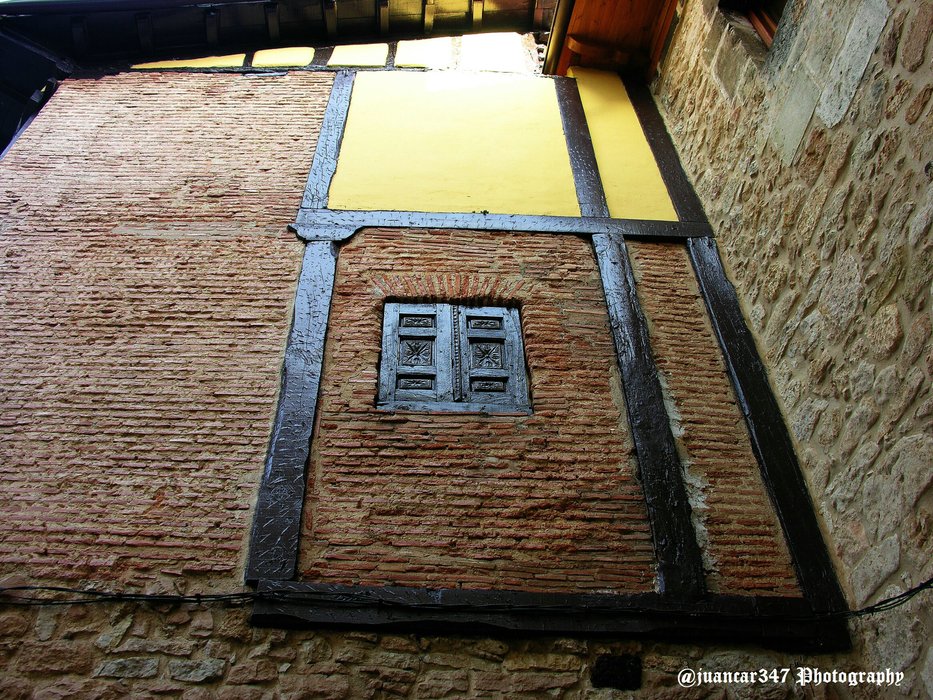 Si te ha gustado lo que has visto.
Te invito a conocer el mundo del que estoy enamorado.
Image © juancar347. All Rights Reserved.
Original content by @juancar347
Discord
juancar347#4046


[Martial, latin poet]
Ars vtinam more Animvm qve effingere. Posses pulchrior in ter. Ris nvlla tabella foret.
Arte Ojala pudieras representar. el carácter y el espíritu. No habría sobre la tierra. Imagen más bella

@Tximeleta tiene nuevos retos.
Toca la imagen y participa.
Diviértete y disfruta.