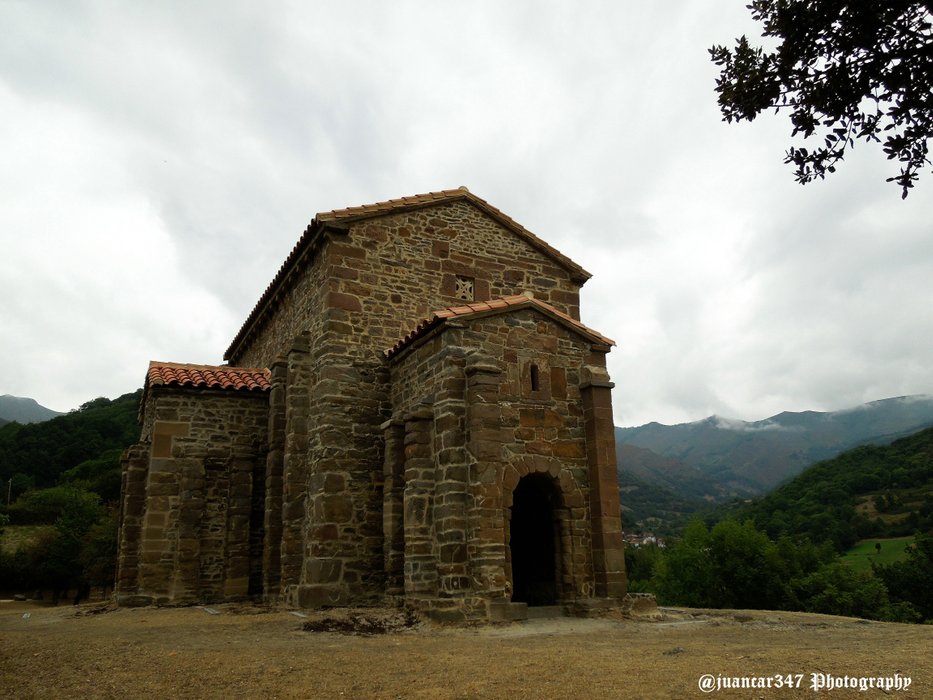 There are places that, although not natural, reproduce perfectly those impressions, sensations and inherent states that elevate the spirit to certain states of consciousness.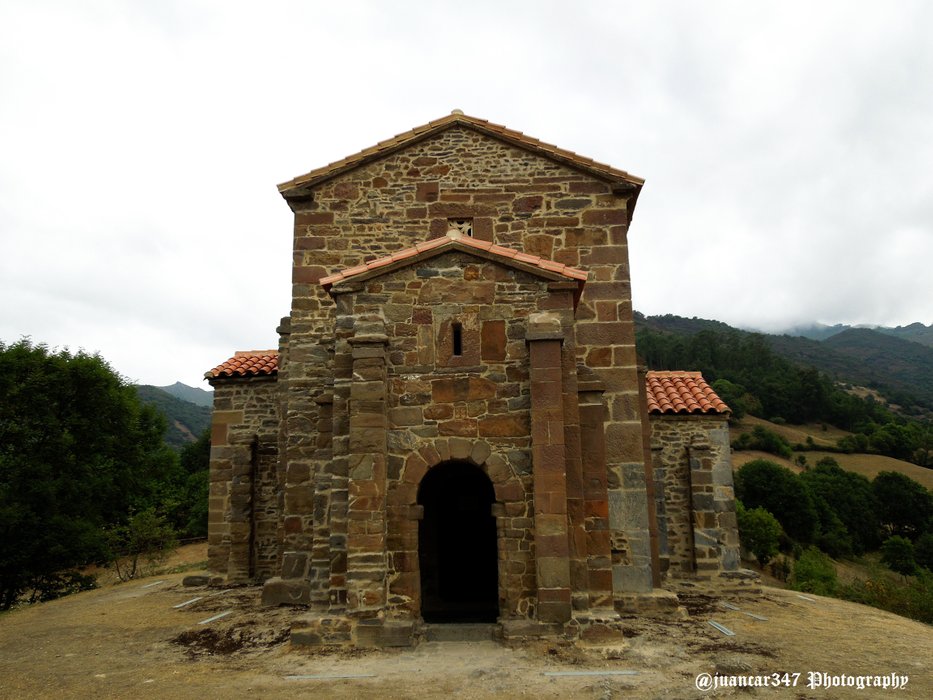 Some of such places, without detracting from many others existing throughout this apparent bull skin that makes up the peninsular map, no doubt there are many of the real wonders that, spread over very specific points of the Principality of Asturias, make up what is popularly considered as Pre-Romanesque, but which I, as well as other people, and obviating any kind of nationalist feeling, with which, in my view, they do not conjugate either Culture or Spirit, but which nevertheless respect-, I am more pleased to consider as Asturian Art.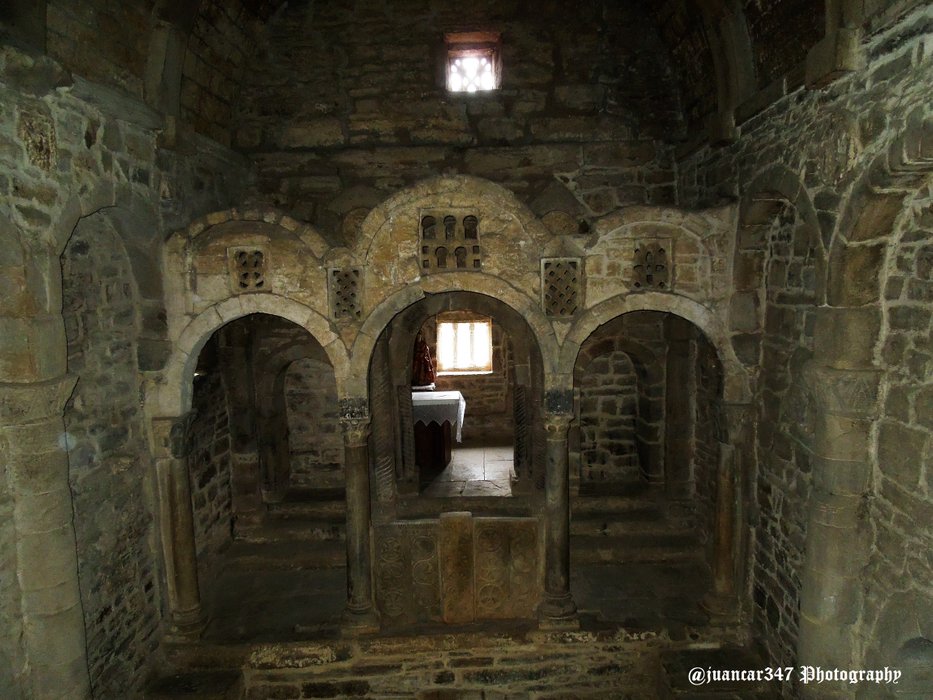 Built, there is no doubt, in previously determined telluric places, which can greatly contribute to generating that kind of sensory sensations to which reference was made, they increase even more, if possible, by that perfection that characterizes them, where weight, measure, balance, proportion and harmony make these indefinable chiaroscuros of their interiors become authentic recipients of psychic frequencies, which can achieve certain sublime experiences in the minds of people.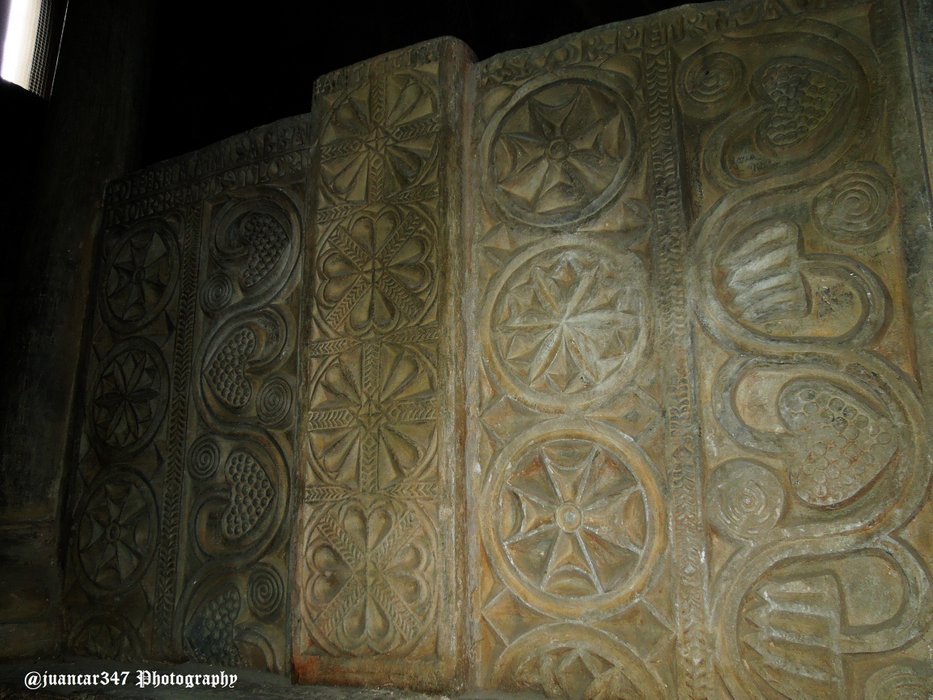 One of the greatest exponents, perhaps the most enigmatic in terms of its situation, is none other than the beautiful Santa Cristina temple, located in the Council of Pola de Lena, right on the Camino de Santiago through the Asturian interior and starting point towards the called Route of the Relics that, crossing the Port of the Cobertoria, goes through the councils of Quirós, Teverga, Proaza and Morcín in the direction of the Monsacro, place in whose summit, is located the Majada de les Capilles, where was deposited the Ark with relics that is currently preserved in the cathedral of Oviedo.
Santa Cristina de Lena: Place of the Spirit.
![Asturias septiembre 2012 708.jpg]
(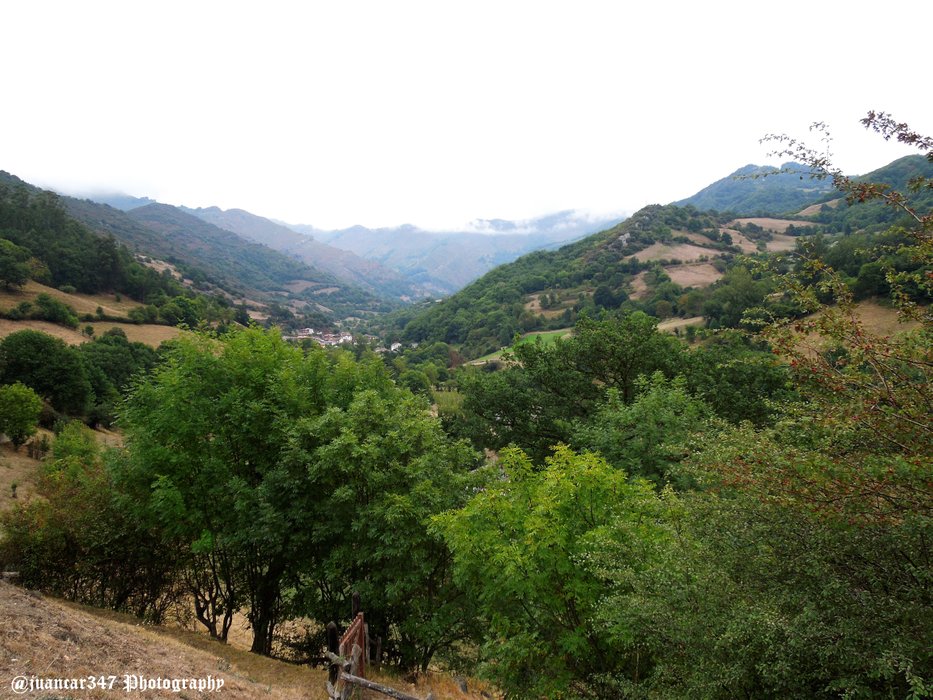 )
NOTICE: Originally published in my blog LUGARES DEL ESPÍRITU. Both the text and the photographs that accompany it are my exclusive intellectual property. The original entry, where you can check the authorship of juancar347, can be found at the following address: https://lugaresdelespiritu.blogspot.com/2014/01/santa-cristina-de-lena-donde-el.html
Si te ha gustado lo que has visto.
Te invito a conocer el mundo del que estoy enamorado.
Image © juancar347. All Rights Reserved.
Original content by Original content by @juancar347
Discord
juancar347#4046


[Martial, latin poet]
Ars vtinam more Animvm qve effingere. Posses pulchrior in ter. Ris nvlla tabella foret.
Arte Ojala pudieras representar. el carácter y el espíritu. No habría sobre la tierra. Imagen más bella

@Tximeleta tiene nuevos retos.
Toca la imagen y participa.
Diviértete y disfruta.