Throughout the centuries, the virginal figure of Mary has always been surrounded by a fascinating halo of controversy, mystery and paranormal phenomena - apparitions and miracles - that have made her figure, after all, one of the great pillars of Christianity. There is no doubt either that since the early days of evangelization, the Iberian Peninsula, possibly by predisposition, has been considered, with all due merit, as an eminently Marian bastion.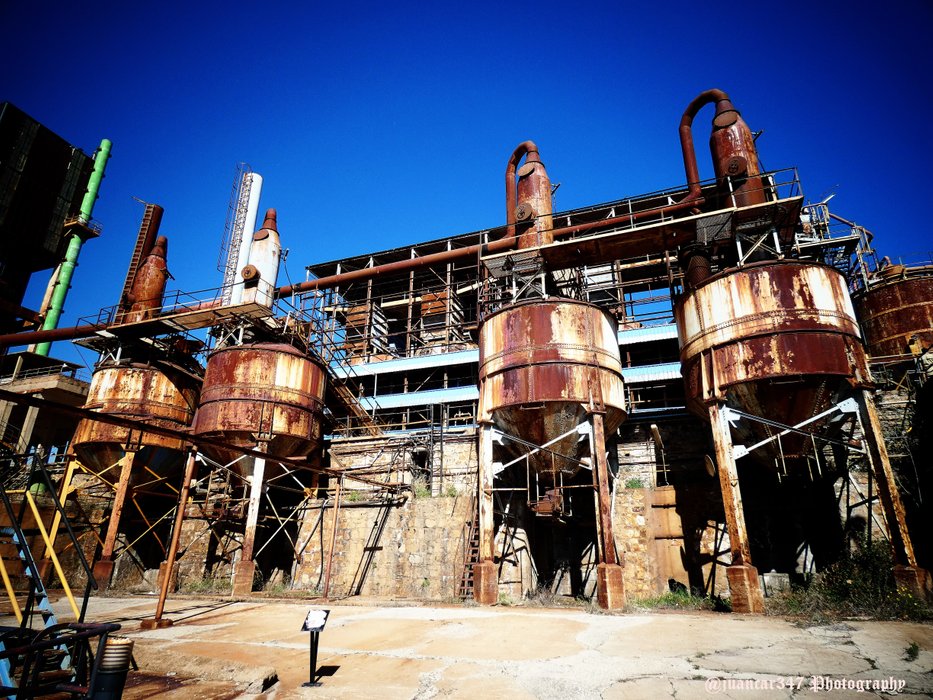 This is a convenient continuity of the old matriarchal cults, where Ataecina, Ceres, Cibeles or Diana attracted the cult attention of the old towns that settled from the most remote past. Recently, I had the opportunity to travel to a place in La Mancha, whose name - unlike Don Miguel de Cervantes and breaking molds for the first time - I do want to remember: Almadén.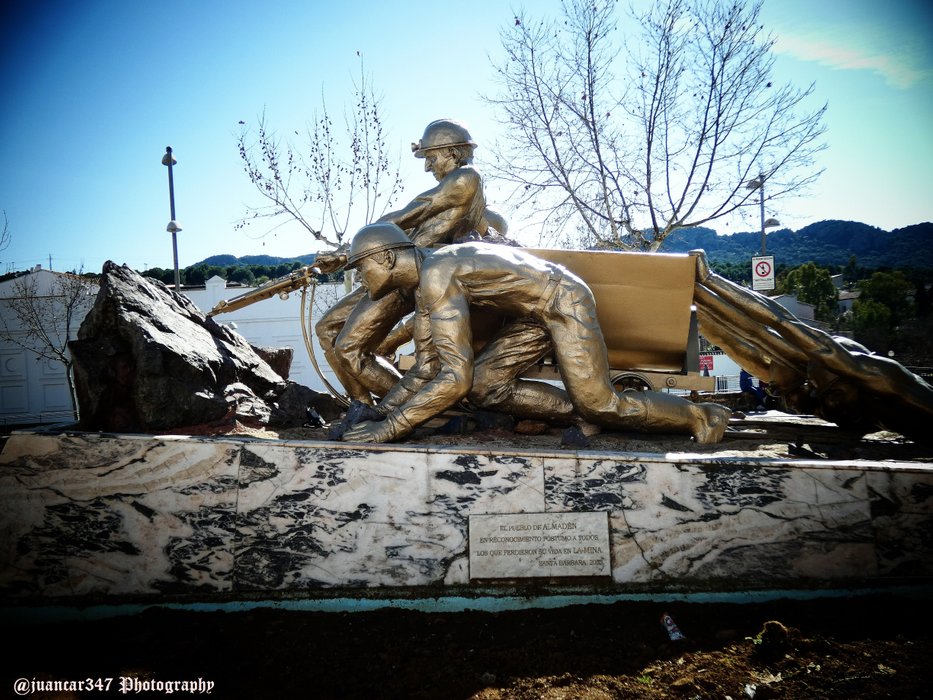 It could be said, to understand us, even within the slippery world of comparisons, that Almadén is to mining what Disneyland is to Florida. In 2005, its important mining operation, especially dedicated to the extraction of an eminently dangerous material if not handled with care - mercury - definitively closed the doors to the industry, becoming a place of interest to remember. Or what is the same: a historical tourism centre, declared by UNESCO as a World Heritage Site.
Although only one of the twenty-six plants can be visited - partly because practically all of them, once the water extraction machines have been switched off, are completely flooded - it is more than enough, I assure you, to give you a slight idea of what a mine really is and what it can be like to work in it.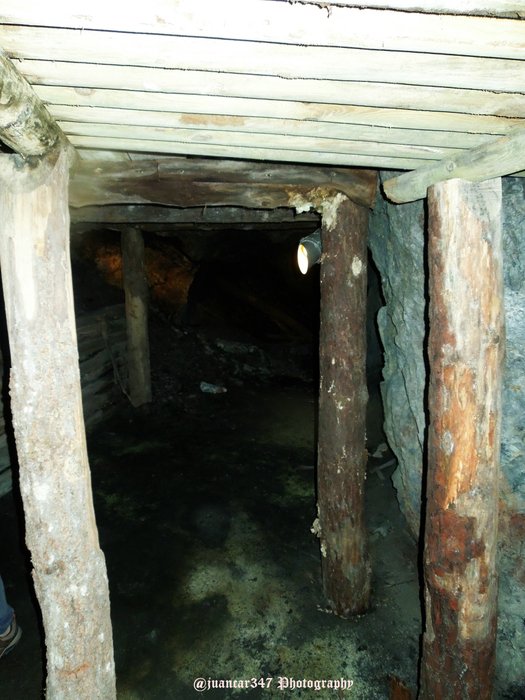 It is not surprising - and to the statistical criticism of deaths I refer - that the miners, even the most warlike, put their lives and part of their feelings in the hands of the Divinity, each time they entered in turn and descended into their entrails. Therefore, it is not surprising that in a humble niche of a humble gallery, there is a no less humble chapel and a Marian image, which although its antiquity is not venerable, like that of the old Romanesque-Gothic virgins that are so abundant in our country, it can be said, at least, that it has an age, at least octogenarian.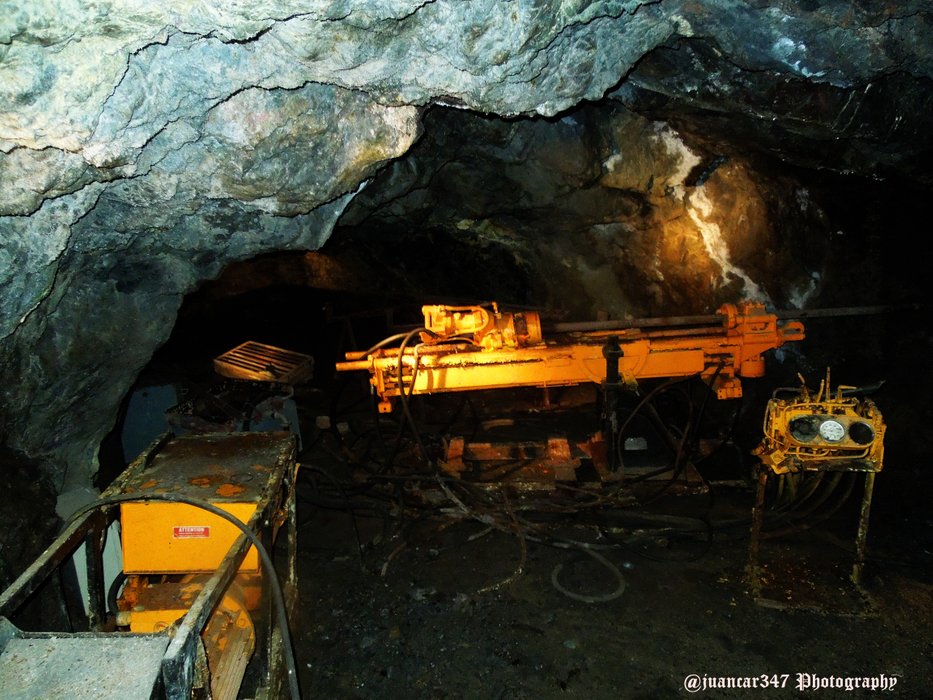 Artistically, the image is not very interesting either: it is still a humble Marian figure, one of the many that the mould industry made for a populace that, according to the factual elements of different periods, needed castor oil from the club and the catechism.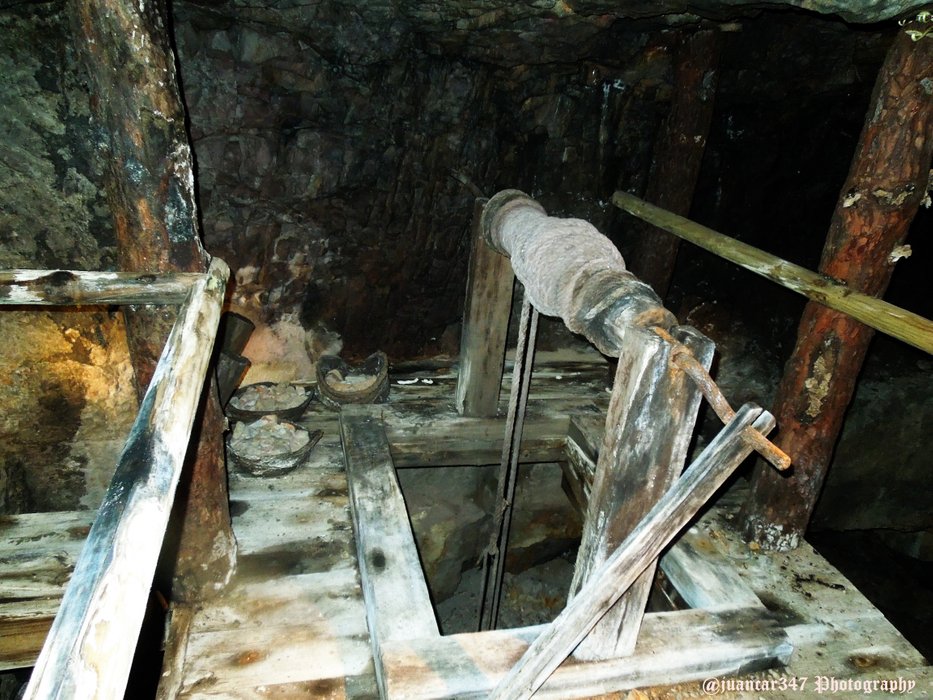 But believe it or not, that humble image, that image with hardly any artistic value, that image made under the cold reviews of a mold, is not only a singular image, but also a unique one.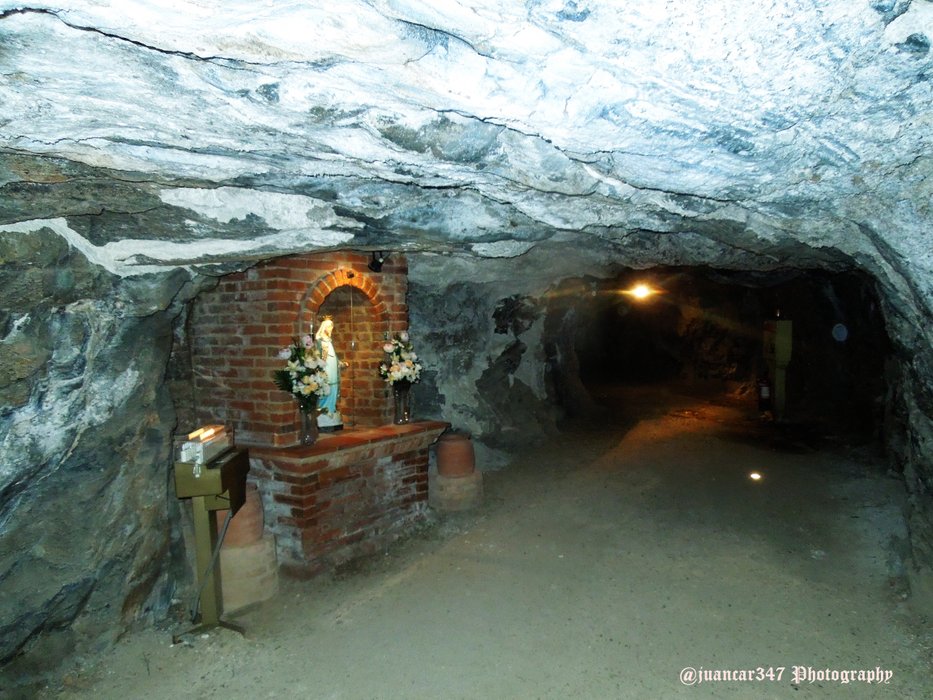 Generally, and this is how I had the opportunity to check it out, people who visit the gallery where it is located don't notice it. Now, an observant person will soon notice the detail that makes her eminently special: her left hand has a really peculiar defect, because it is the place of five -consider it whoever wants a factory defect- has six fingers.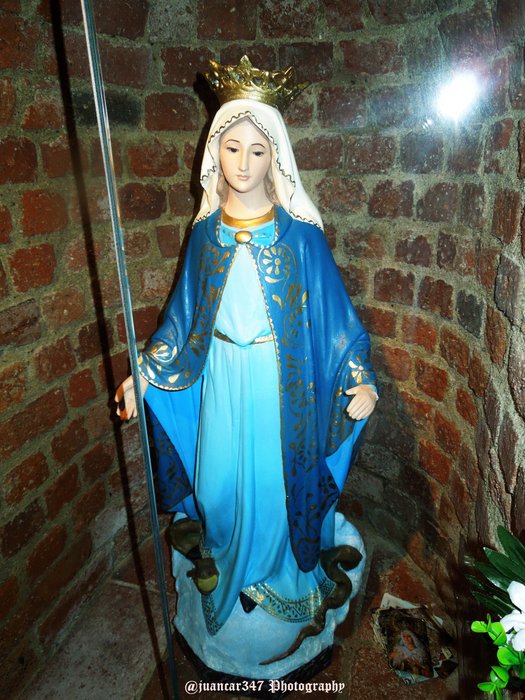 If someone doesn't believe it, in addition to the photograph I show in this post, you can go to the Almadén mine and see for yourself. But if he does, I also put in front of him a warning: the miner is a complaisant person, but with terrible reactions when his fiber is touched. And that image, I assure you, is part of the deepest fiber of the miners of Almadén.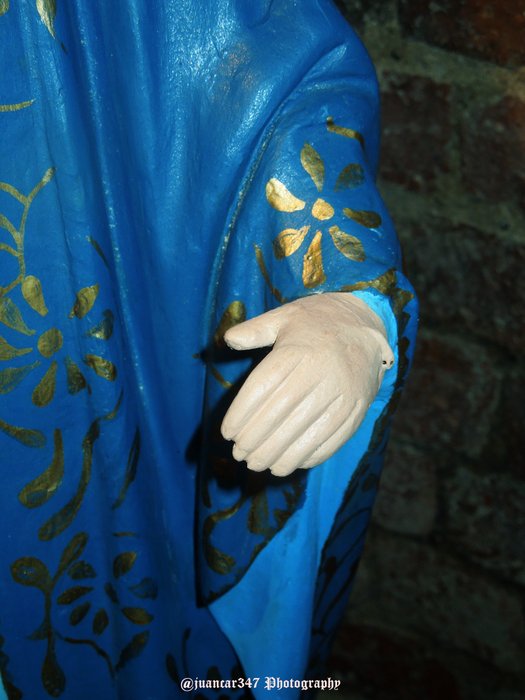 WARNING: Both the text and the accompanying photographs are my exclusive intellectual property.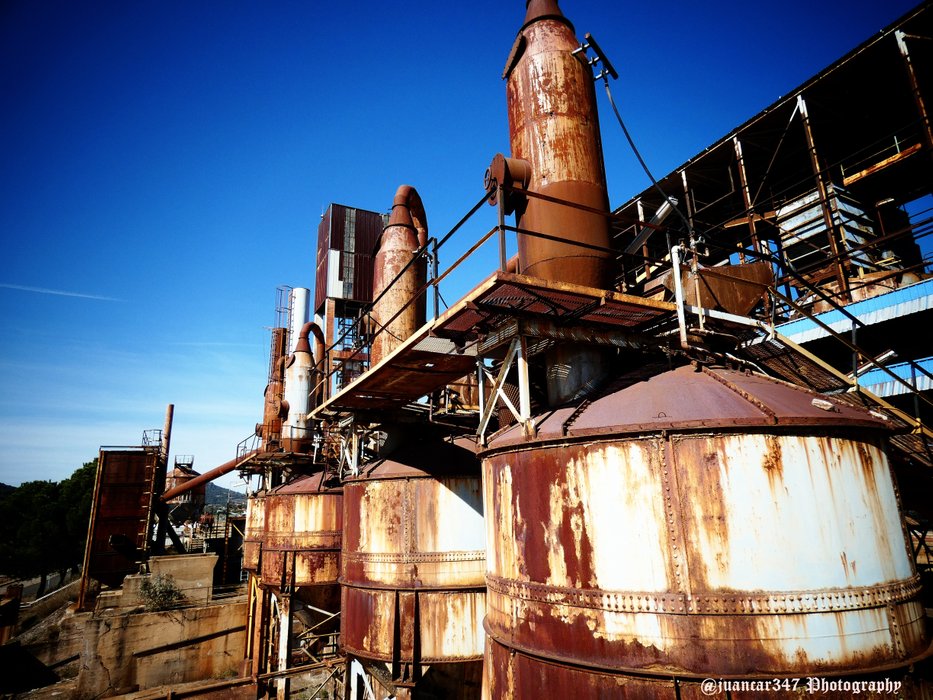 Si te ha gustado lo que has visto.
Te invito a conocer el mundo del que estoy enamorado.
Image © juancar347. All Rights Reserved.
Original content by Original content by @juancar347
Discord
juancar347#4046


[Martial, latin poet]
Ars vtinam more Animvm qve effingere. Posses pulchrior in ter. Ris nvlla tabella foret.
Arte Ojala pudieras representar. el carácter y el espíritu. No habría sobre la tierra. Imagen más bella

@Tximeleta tiene nuevos retos.
Toca la imagen y participa.
Diviértete y disfruta.