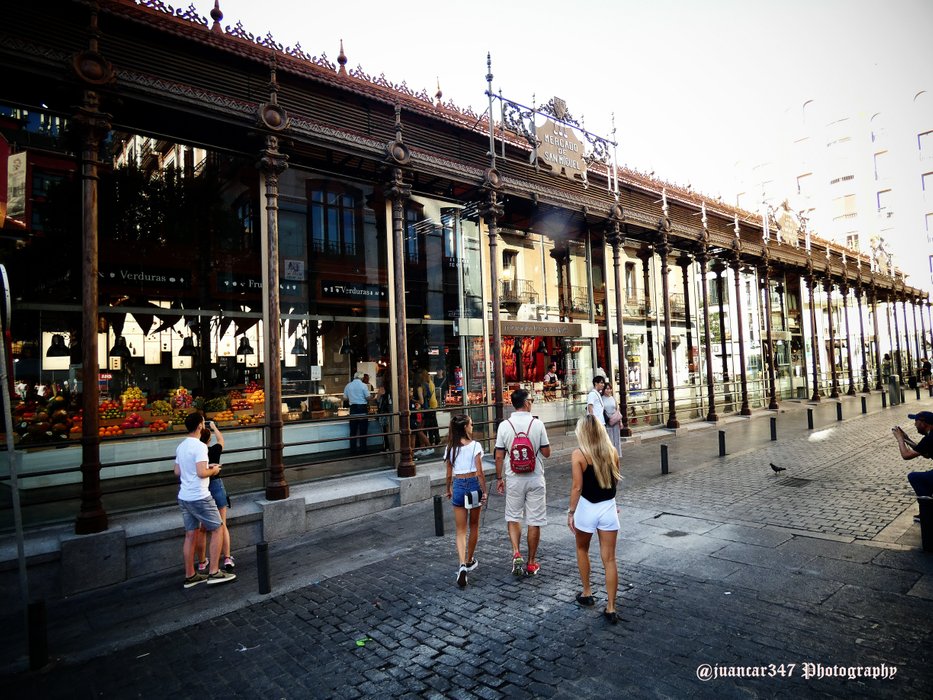 It is difficult to talk about gastronomy, when half the world, unfortunately, is going through serious subsistence problems and barely has a simple piece of bread to take to the mouth.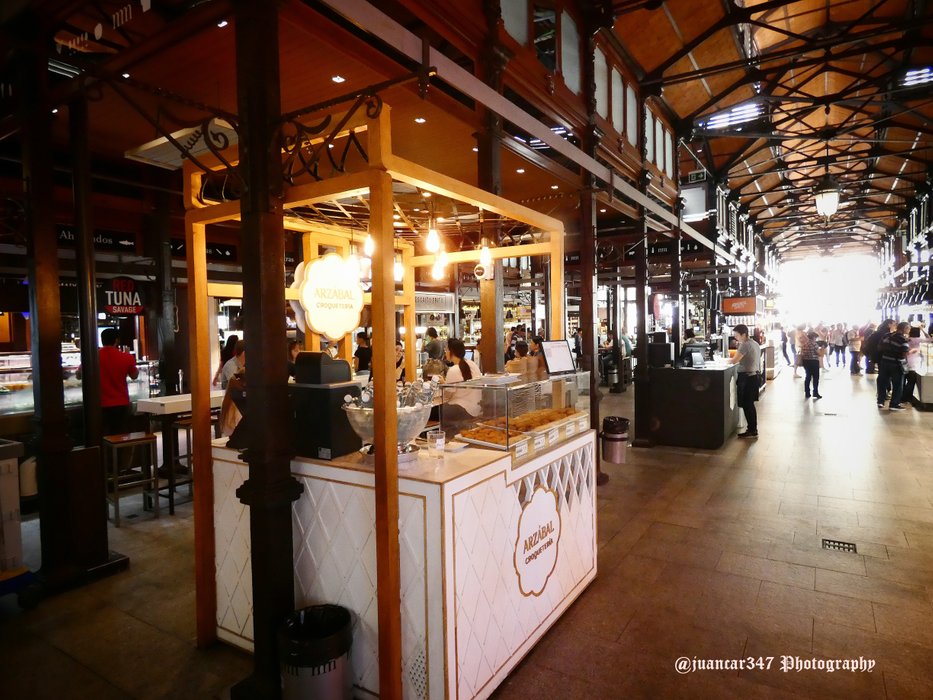 But it is also true that talking about food in such an unequal world must make us understand, in many cases, how lucky we really are.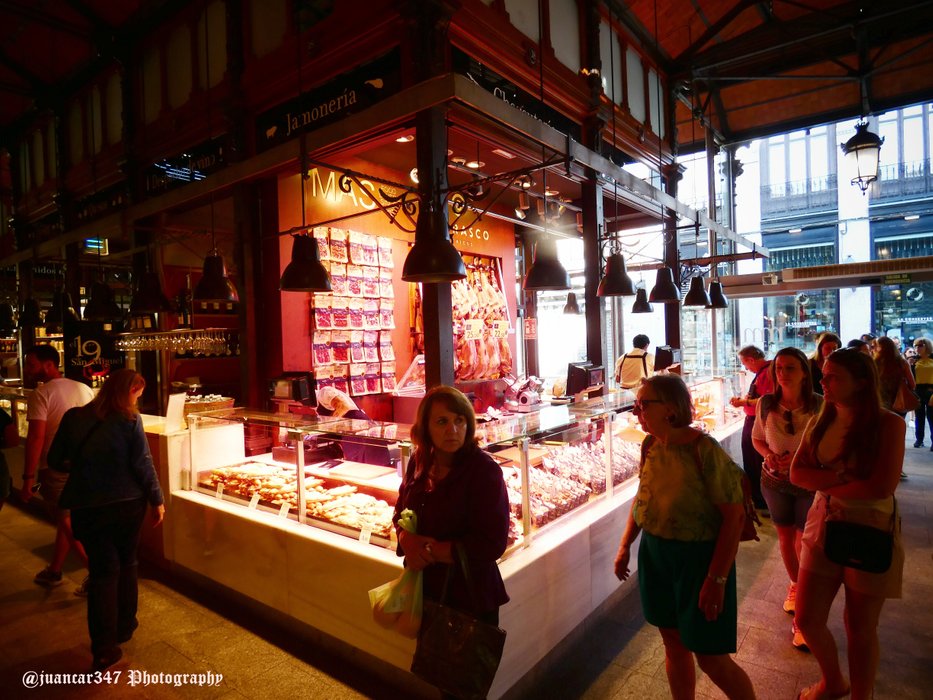 In the West, despite its millenary reputation for decay and that supposed defense of a series of values, which generally remain only on wet paper, it has not always had this apparent quality of life, which characterizes us.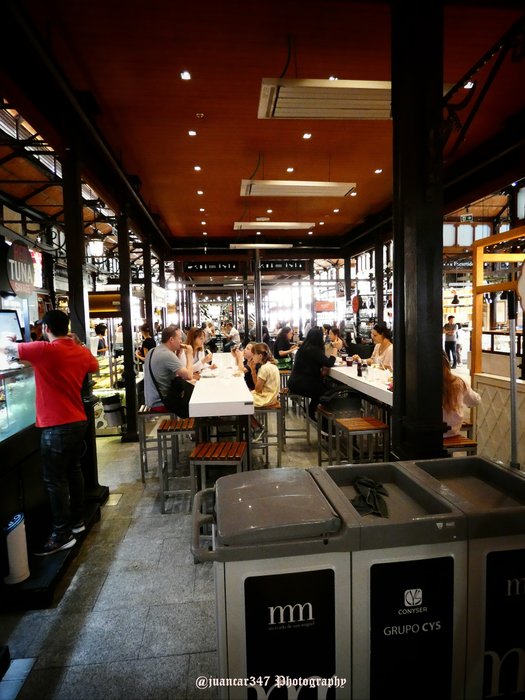 In fact, if we review the history of Spain, until relatively modern times, we will realize that, despite having one of the most complete, rich and attractive gastronomy in the world, we have also gone hungry in certain unfortunate periods of our history.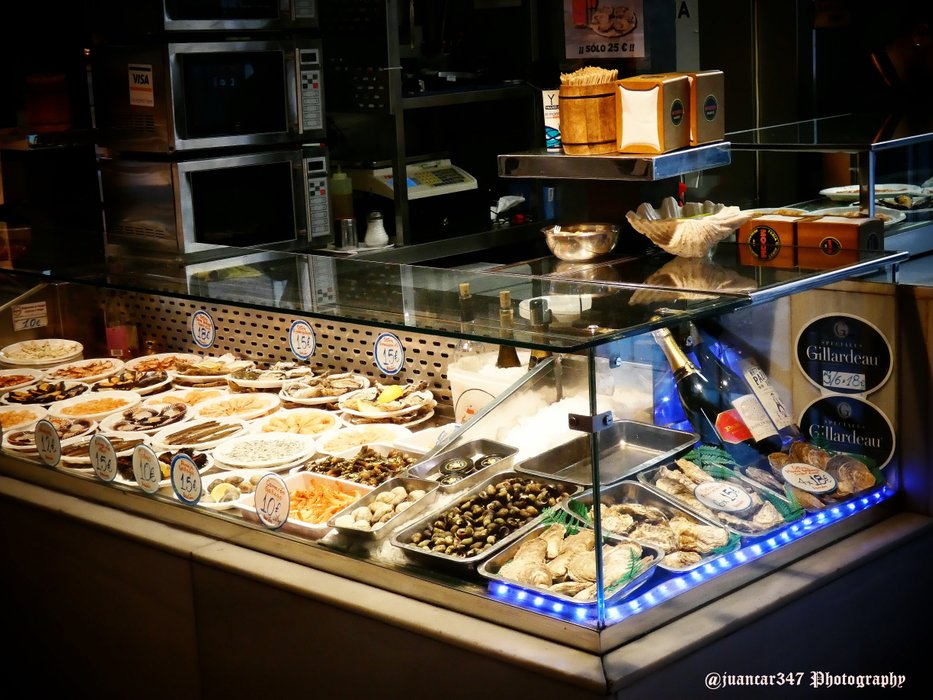 But even in those periods - imagine a postwar period and a devastated country - there has always been, in the mood of the Spaniards, a custom and a joy, of which, after all, we feel deeply proud and in a sense, different from the others: tapas.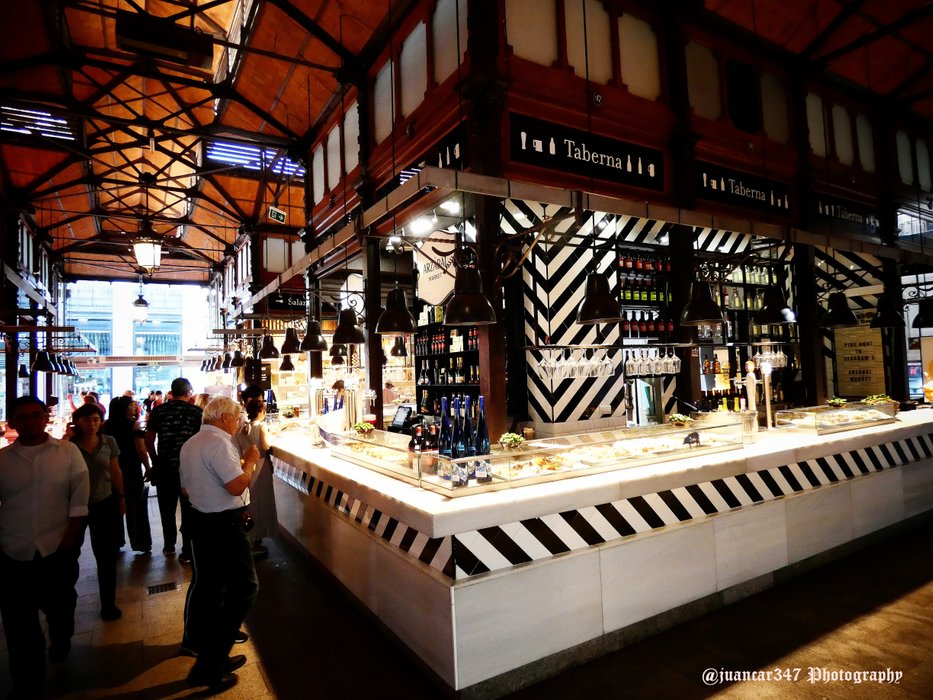 Going around or going for tapas, means, among many other things, throwing a wink of complicity to joy and sharing unforgettable moments, when family or friendships are the main focus of interest, which keeps the banner high of the best tradition, through the rite of sharing two metaphorical sacraments, such as food and drink.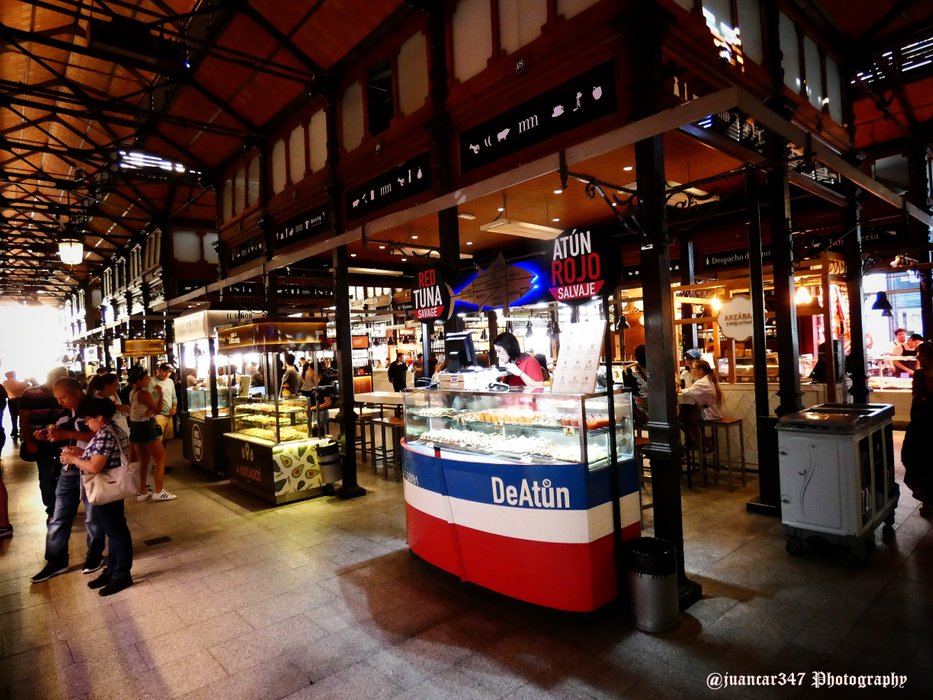 Spain, for its long tradition, has always been a country, in which it has excelled - leaving aside the so-called 'white drinks' - and surely, for its Mediterranean characteristics, the consumption of two drinks, mainly: beer and wine.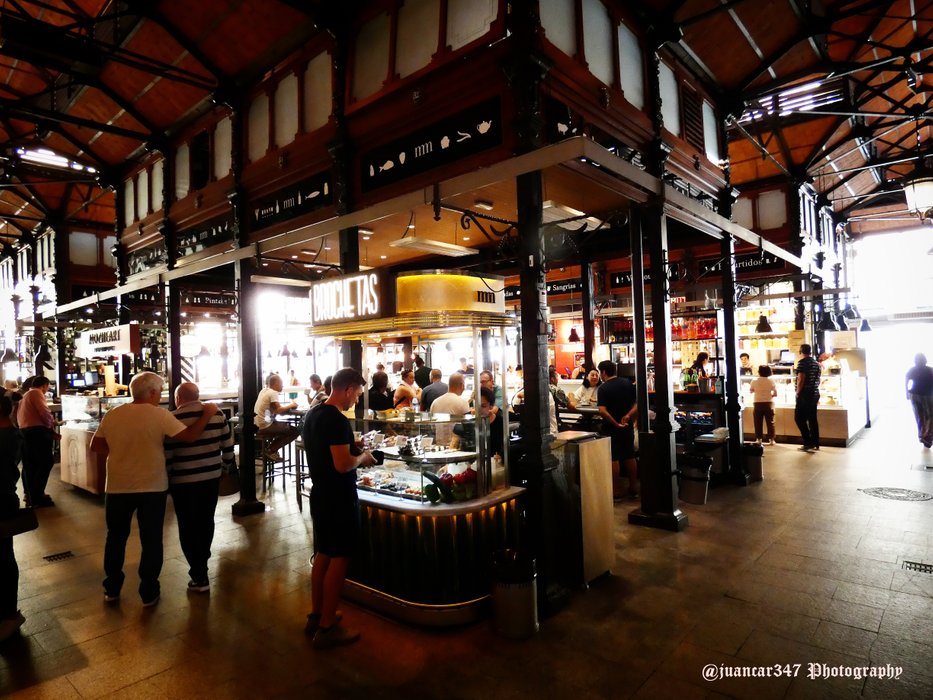 The expression 'go for tapas or cañeo', means, as many will know and others are about to learn, literally: go to drink beer or wine and between drinks and drinks, eat something too. That is to say: take the appetizer.
Similar characteristics are also found in Northern Spain, with the difference that there, for example, tapas (small portions of food) are called skewers or pintxos and, for example, in Bilbao, instead of saying 'go from reeds', it is said 'go of pots' or what comes to be more or less the same: go for wines.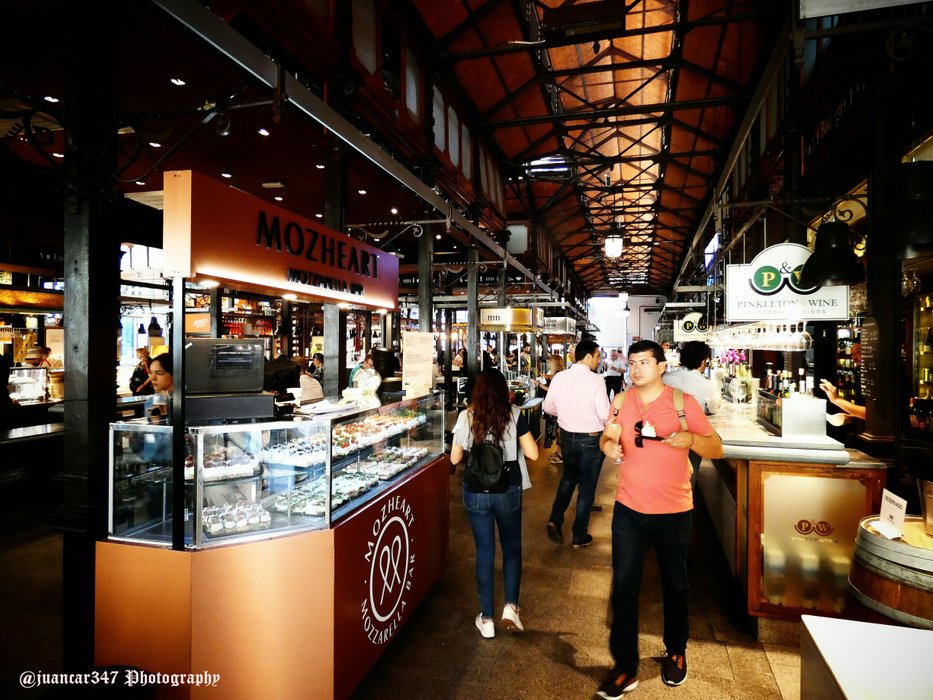 Madrid, like the big city it is, has a really wide and varied tradition in this regard.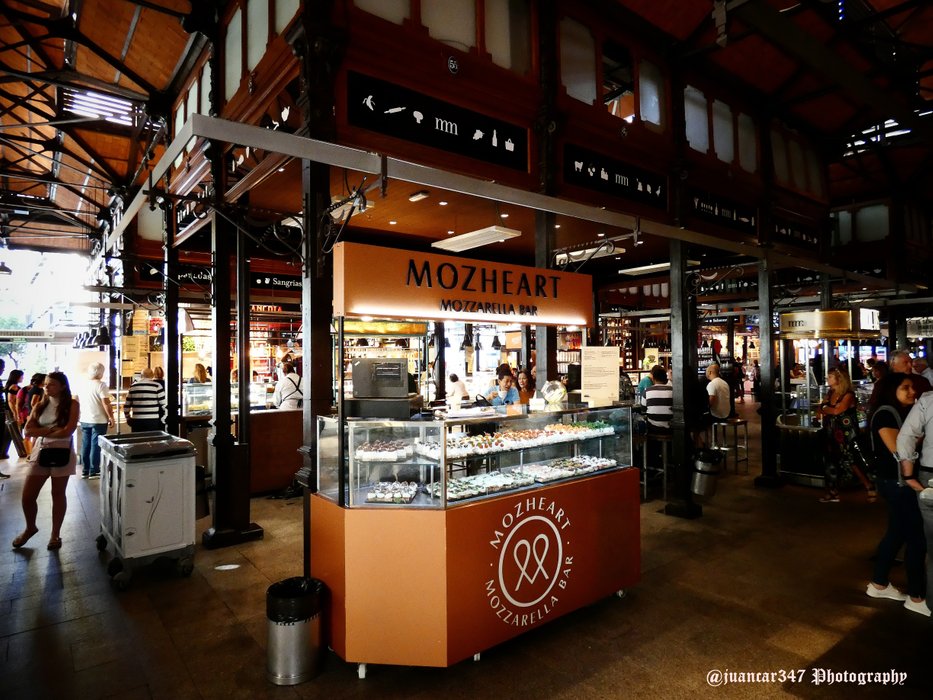 It is also true that many of the traditional places, which in slang, have always been called taverns, inns or bars, are disappearing due to the thrust of the vulture purchase of old low-income establishments.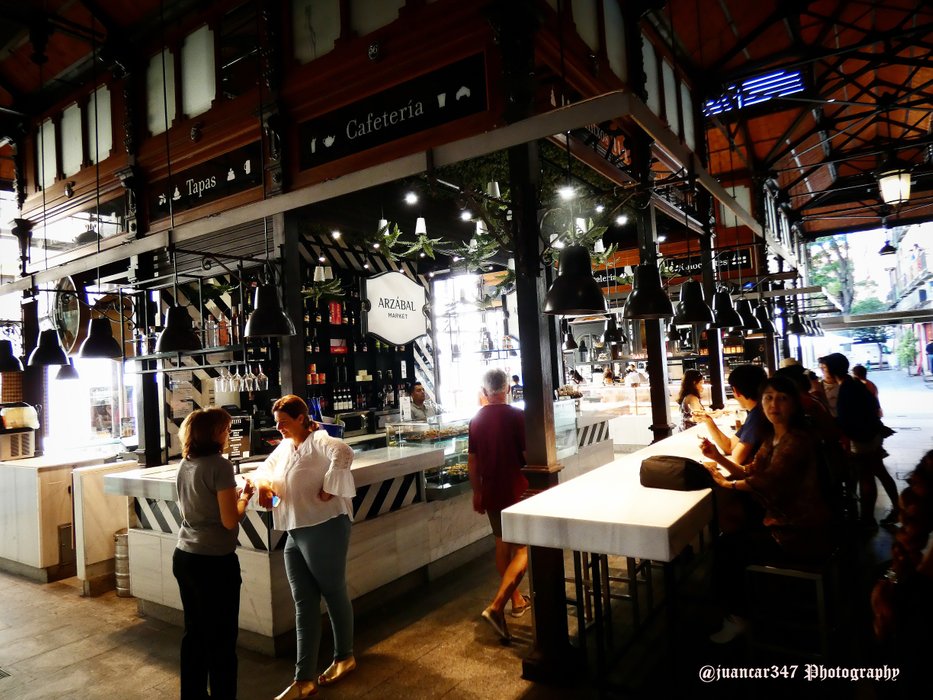 But there are still enough left to make Madrid and its traditions a difficult place to forget for tourists and travelers who visit us constantly during every month of the year.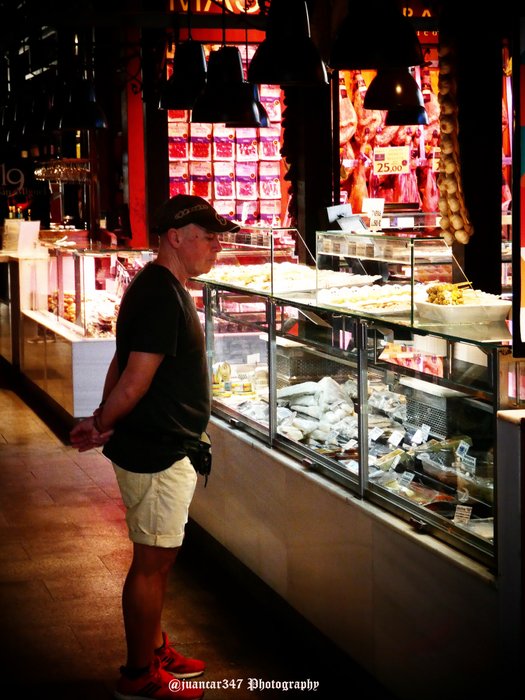 One such establishment, highly recommended, for its wide and interesting gastronomic offer, is the old San Miguel Market: a traditional establishment, located in the heart of Madrid - in the Plaza de San Miguel, next to the Lower Sliding and the Plaza Mayor- where you can not only taste the typical dishes of Madrid, but also many of the typical dishes of other Spanish communities and also part of the world cuisine.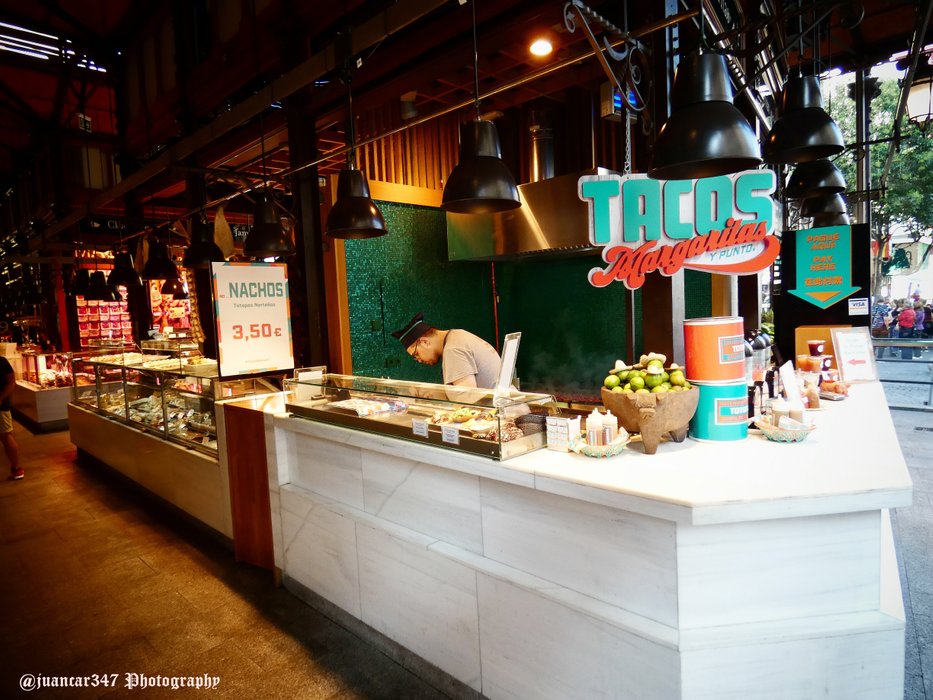 A place, where the traveler can satisfy his culinary curiosity in various ways, making his travel experience enriched by this other cultural aspect, which contributes to make travel and travel an intense adventure.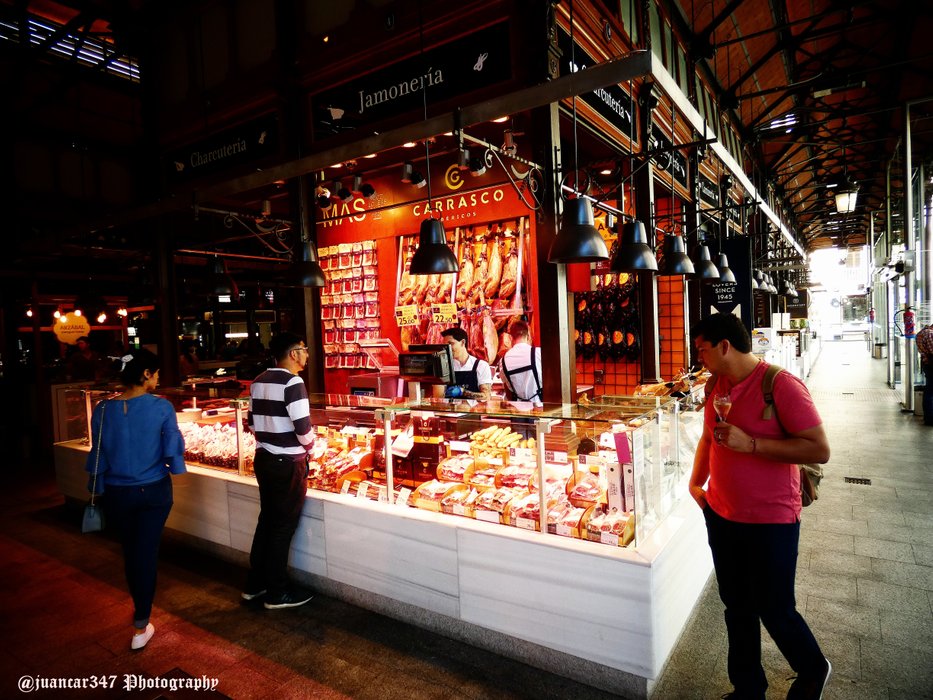 And as for the Madrid, I do not believe to err if I affirm that, after the years, we are still faithful to the way of thinking, that already one of our Golden Age poets, Luis de Góngora, defined in one of his famous verses, when he said: 'I prefer a blood sausage, which on the grill bursts and hee hee hee hee ha ha ha ... and people laugh'.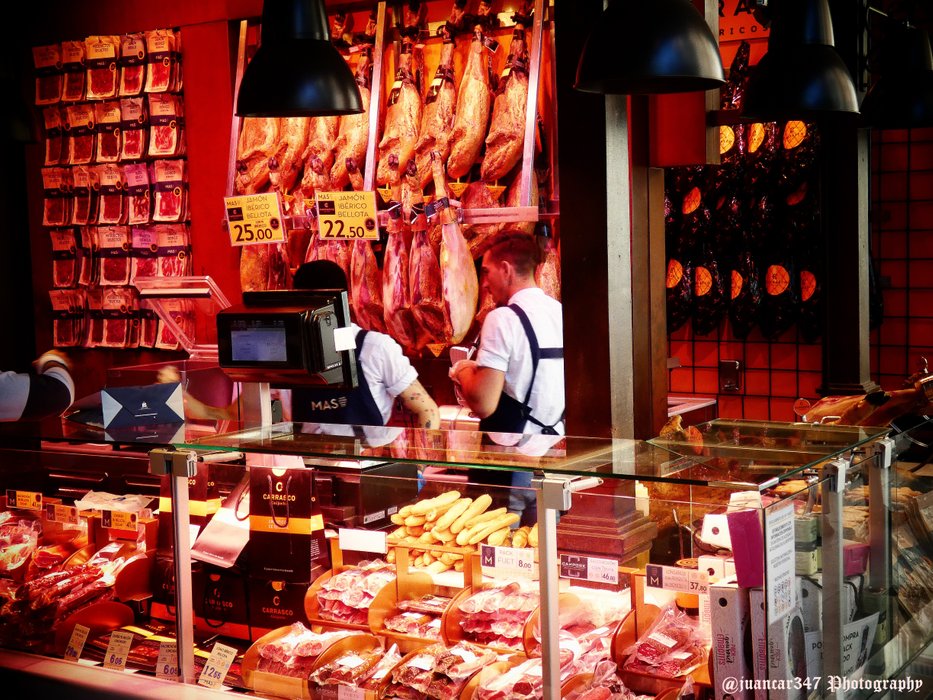 Related Movie:
NOTICE: Both the text and the accompanying photographs, as well as the video that illustrates it (except music, reproduced under YouTube license) are my exclusive intellectual property.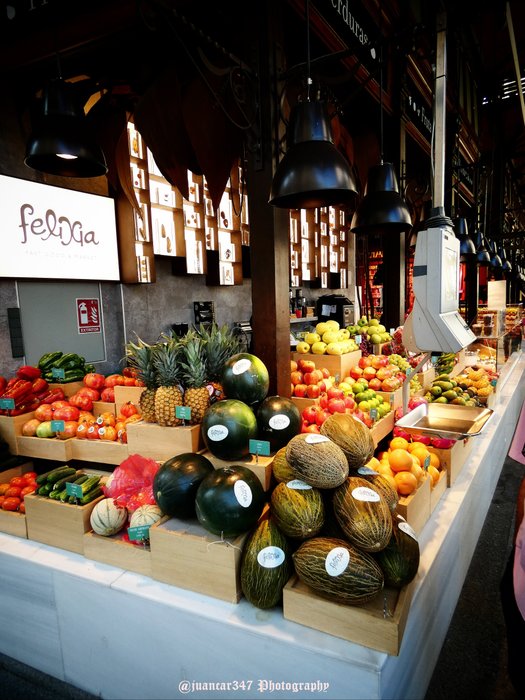 Si te ha gustado lo que has visto.
Te invito a conocer el mundo del que estoy enamorado.
Image © juancar347. All Rights Reserved.
Original content by @juancar347
Discord
juancar347#4046


[Martial, latin poet]
Ars vtinam more Animvm qve effingere. Posses pulchrior in ter. Ris nvlla tabella foret.
Arte Ojala pudieras representar. el carácter y el espíritu. No habría sobre la tierra. Imagen más bella

@Tximeleta tiene nuevos retos.
Toca la imagen y participa.
Diviértete y disfruta.