It has always been said, here in Spain, that 'Teruel does not exist', despite its famous lovers - you know, precisely 'those of Teruel' (1), who had little or nothing to envy the Shakespeareans Romeo and Juliet and go to know if this was not based on those in reality - to be, at least, a powerful kingdom where a very special art became strong, as is the Mudéjar Romanesque and enjoy their land of some natural wonders and wonders, which its mediatic beauty, it could be said, that they take away the meaning and invite, with wild and daring effrontery, adventure.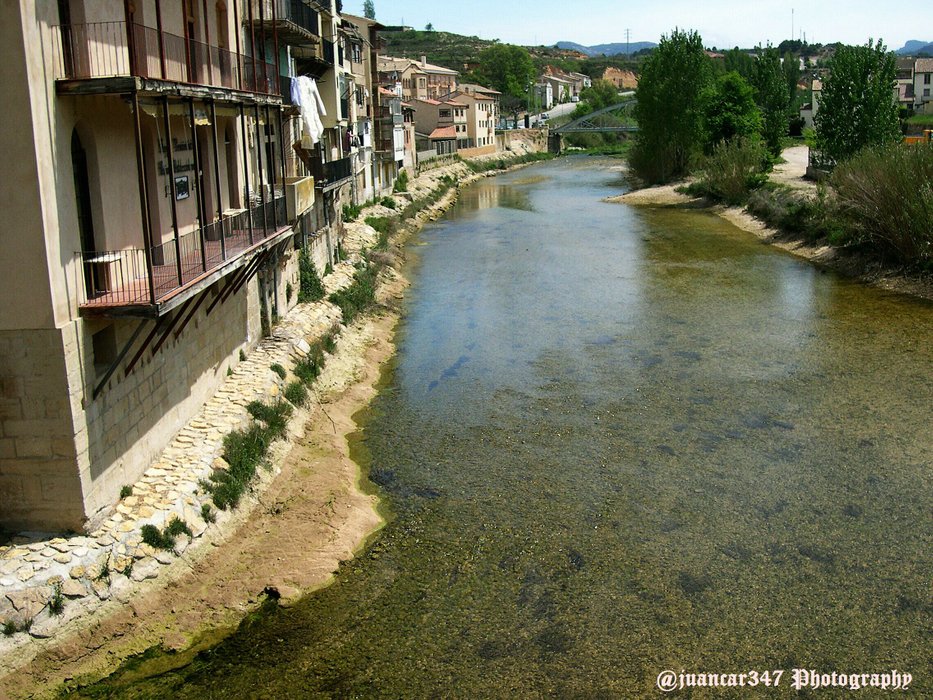 Naturally, insisting that Teruel does not exist is a topic, perhaps somewhat exaggerated in our days, that describes the incompetent and incomprehensible indigestion that this splendid community caused in the administrative boil of a Centralization, which did not see beyond their own noses, politically compensating those other communities, perhaps more reluctant to put the cry in the sky with the vagaries of the Court.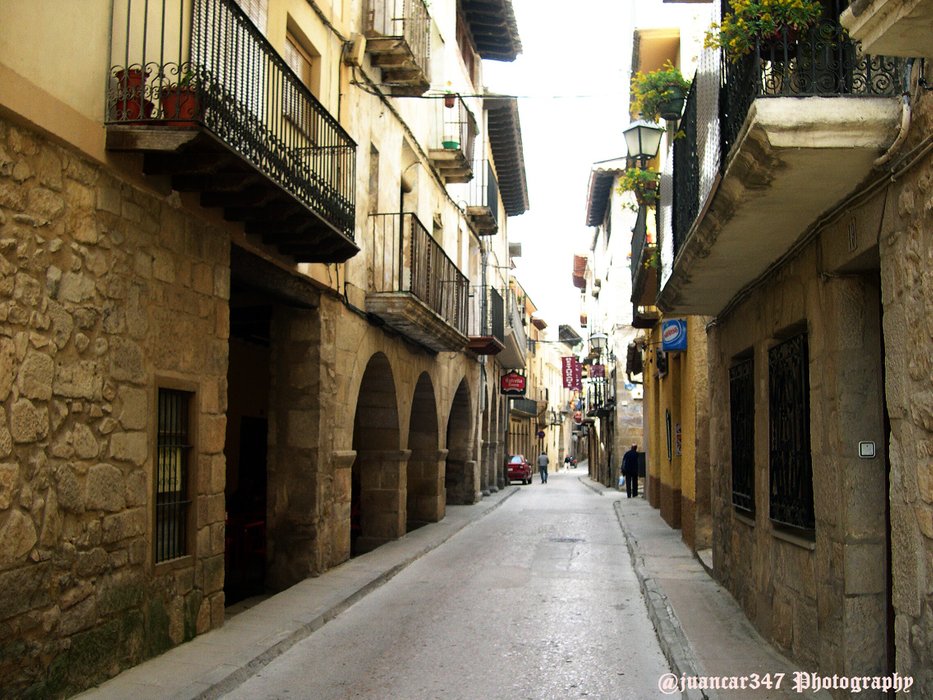 You can believe, clarified this point, that Teruel exists, despite the Administration and that in time the American friend also passed by, not reserving a ticket in the lottery draw of his famous Marshall Plan, as the director of cinema Luis García Berlanga, told us that it happened also in that nice town of Villar del Río -in fact, the film was shot in the Sierra de Madrid, in the town of Guadalix de la Sierra- where that excellent actor who was Pepe Isbert represented a mayor who had to eat the cost of banners and posters, which announced that - another topic, you may believe - of: 'Wellcome, Mister Marshall'.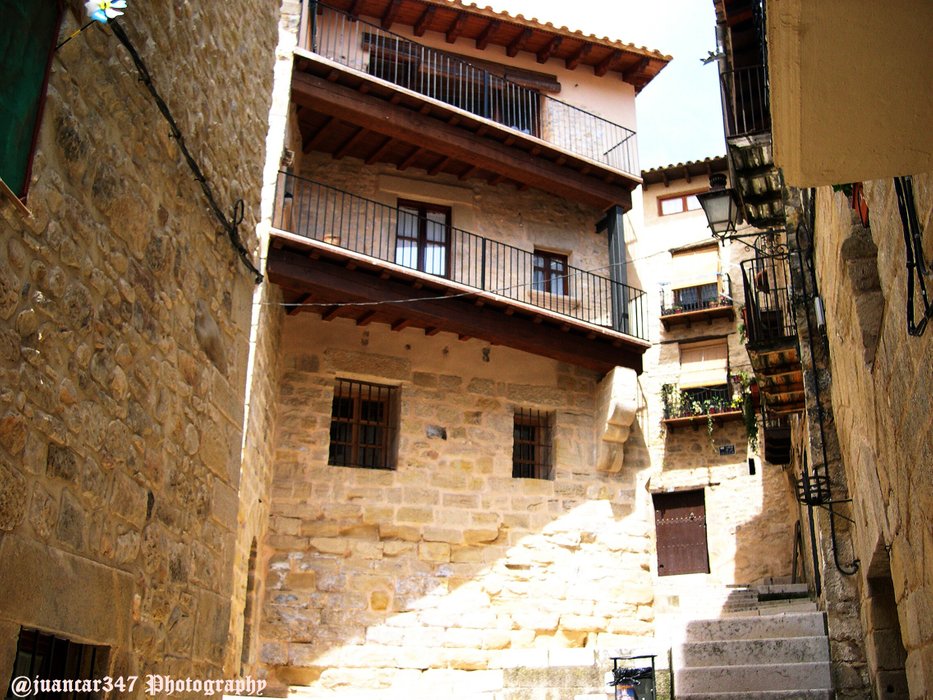 I will not use more topics to tell you, for example, how far it is from Madrid, one of its most picturesque and interesting towns, Valderrobres, because if you used one that has always been word of mouth, 'where Almanzor lost the drum' , could mislead you and make you reach Calatañazor, town where Orson Welles shot his wonderful classic 'Chimes at midnight', however integrated into another community, Soria, which like Teruel, has also meant another callus in the grey shoe of national centralism.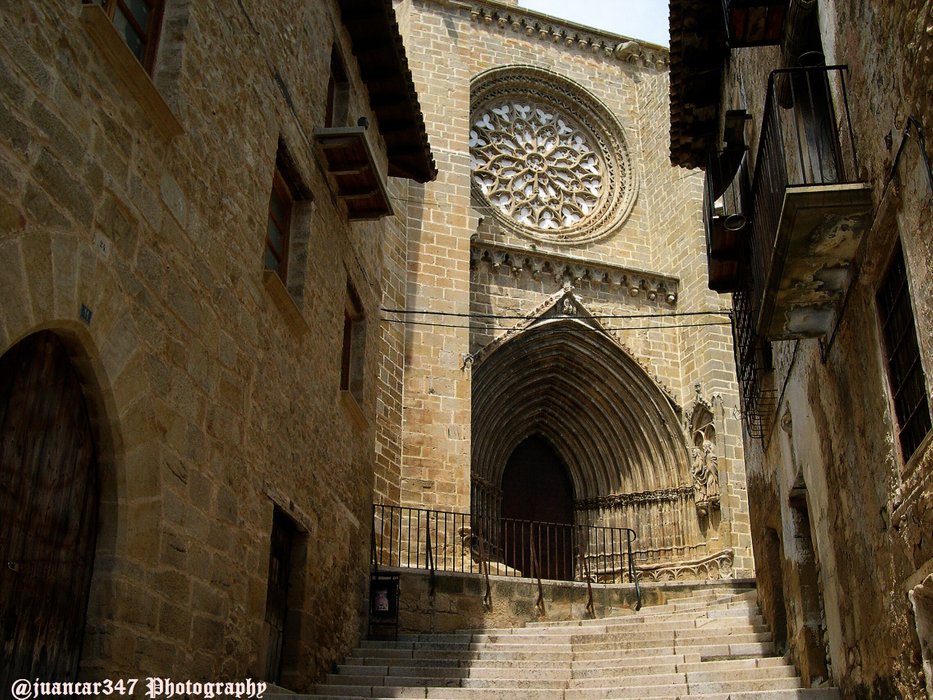 They say, from Maestrazgo and Matarraña, that they were lands where Cathar and Templars settled, lived relatively in peace and died as good brothers, at least, while the Inquisition remained quiet until the final checkmate of the French King Philip the Fair, with the capture and confiscation of the assets of the Order and their furious, desperate persecution, which extended to some peninsular kingdoms, also yielding the rest to their demands.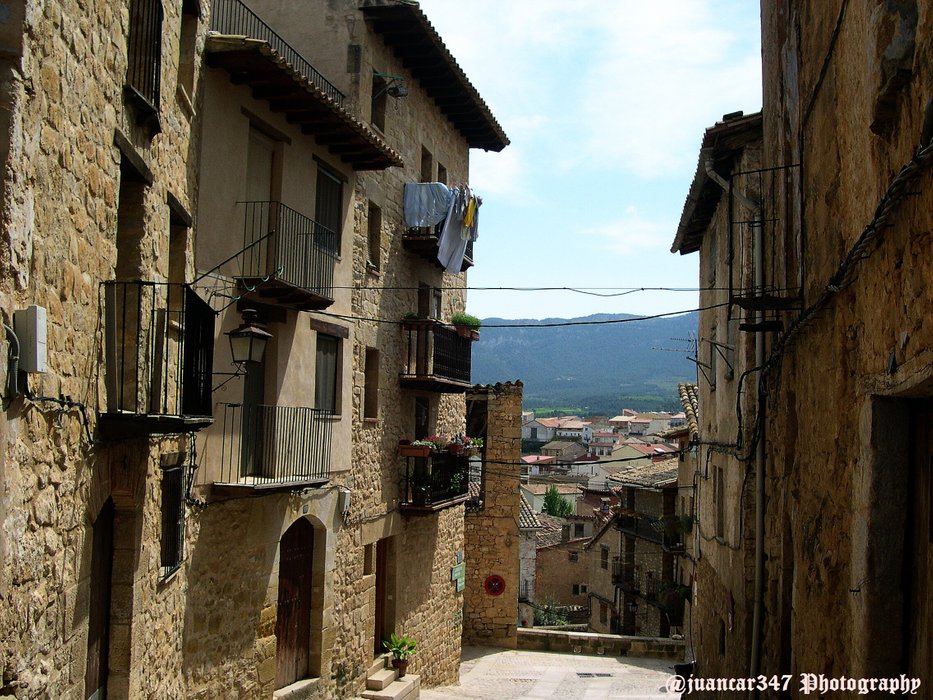 And to demonstrate the truth of such a statement, it is enough to only approach its imposing Gothic church of Santa María la Mayor and in the little park nearby, see the medieval stelae - at least, those that have not mysteriously disappeared - and see how the Templar cross - the famous cross pate or kick-and the cross of twelve points or diamonds -the Occitan cross, which also used the Cathars- lie one next to the other.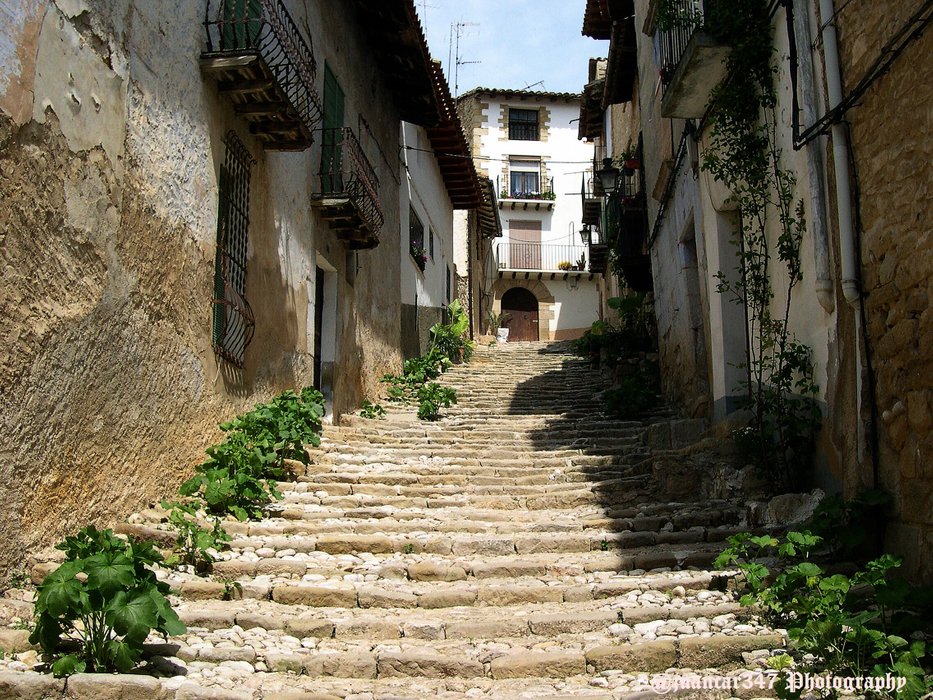 But Valderrobres also offers, for the traveler, the attraction of still maintaining a good part of its original medieval essence, which makes it one of the most interesting and original towns of the Iberian Peninsula, where it constitutes a sensory experience for the traveler, lost by its narrow, beautiful and mysterious alleys, which also hide numerous places of restoration, offering a varied range of popular cuisine, which is worth discovering.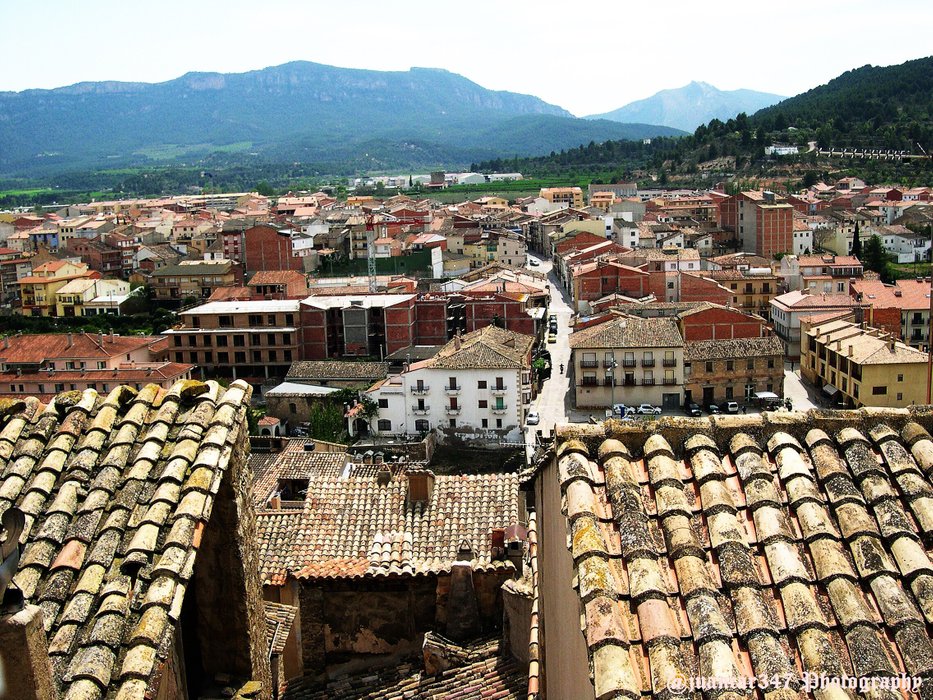 To say, finally, that I went to Valderrobres, attracted by the claim of my excellent friend, the writer Jesús Ávila Granados -with whom he had the immense honor of posing in front of an Occitan cross- giving a master lecture, aimed at the presentation of his new work, dedicated to mysterious Spain.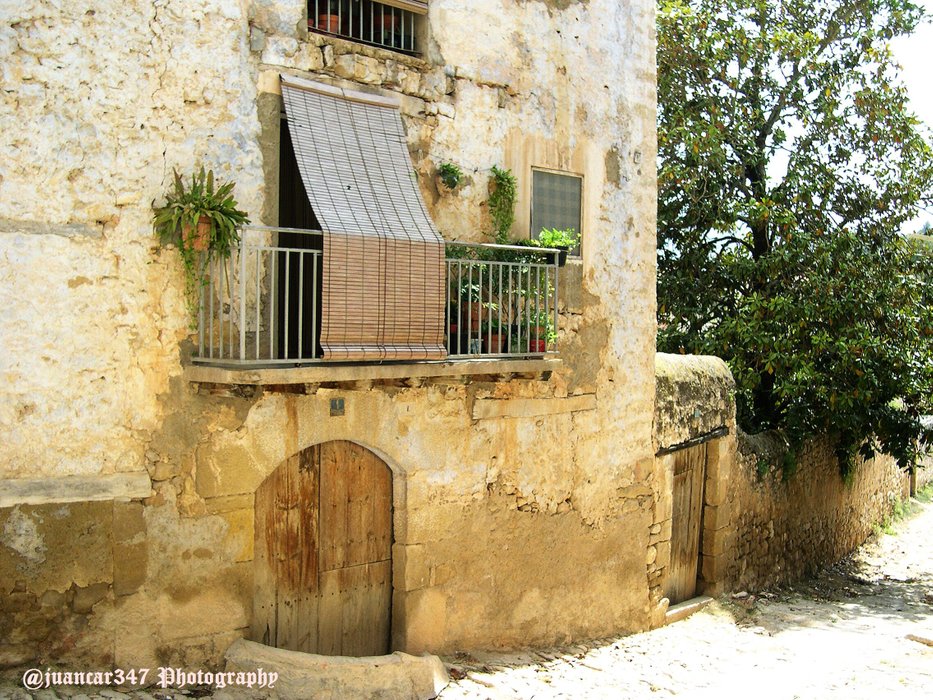 Notes, References and Bibliography:
(1) Of those who the plain people, tremendously wise in some matters, but bitterly transgressive in others, said: 'lovers of Teruel, foolish and foolish him', although in the Enchanted City of Cuenca, a curious rock formation receives its name, seen from a certain perspective, resembles two heads joined by a passionate kiss. Do not forget, that Nature also has a sense of humor.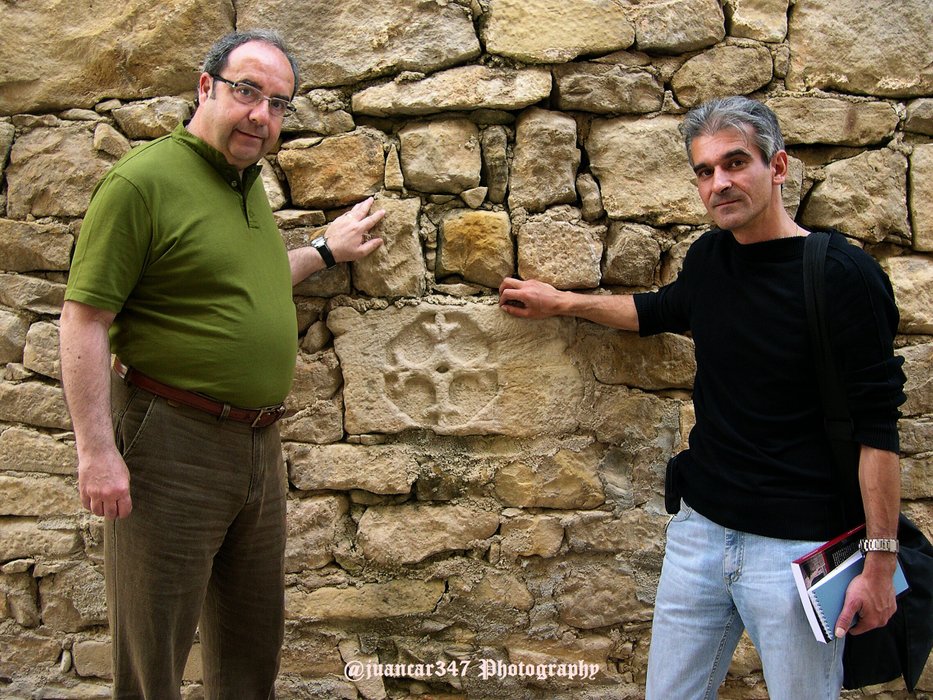 NOTICE: Both the text and the photographs that accompany it are my exclusive intellectual property.
Si te ha gustado lo que has visto.
Te invito a conocer el mundo del que estoy enamorado.
Image © juancar347. All Rights Reserved.
Original content by Original content by @juancar347
Discord
juancar347#4046


[Martial, latin poet]
Ars vtinam more Animvm qve effingere. Posses pulchrior in ter. Ris nvlla tabella foret.
Arte Ojala pudieras representar. el carácter y el espíritu. No habría sobre la tierra. Imagen más bella