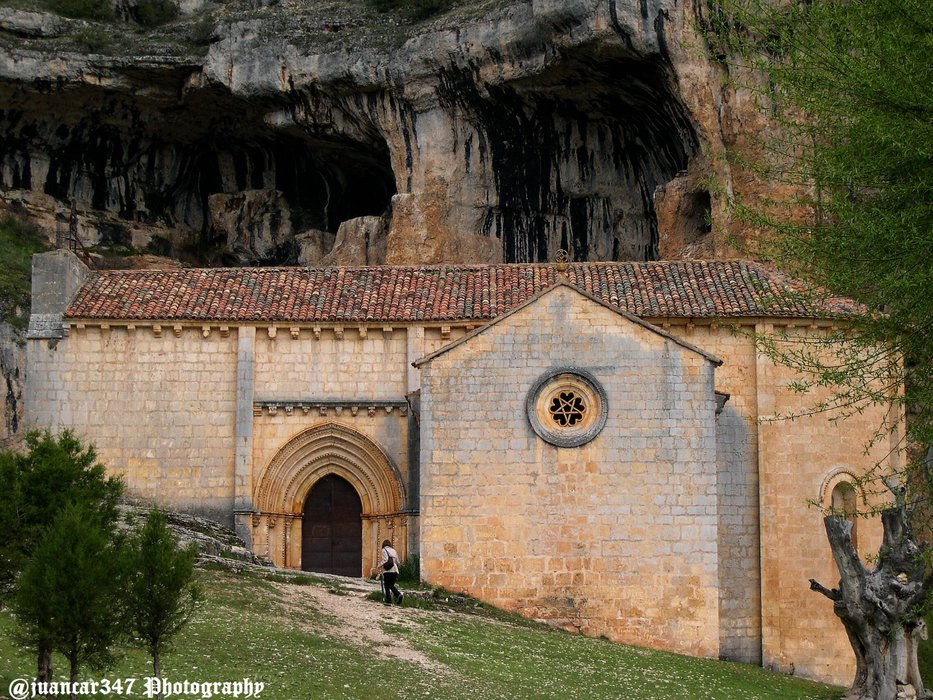 Converted into a National Park, this strip of natural splendour, which we have to place at the confluence of two antagonistic communities, such as Soria and Burgos, and which bears the name of the Lobos River Canyon, not only surprises because of its immeasurable beauty, but also attracts attention because of the numerous mysteries associated with it.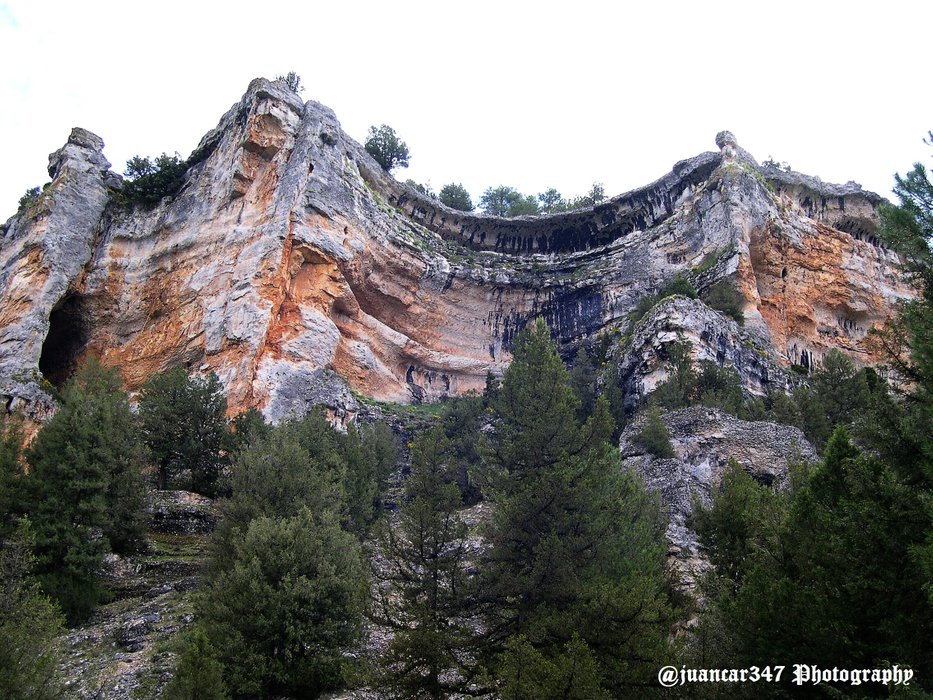 In this enigmatic place, at the dawn of the 12th century, the Knights Templar erected a spectacular hermitage, sheltered by a cave -the Big Cave- whose unfathomable nooks and crannies had already welcomed, since the Neolithic times, forgotten civilizations that practised the cult of Mother Earth inside.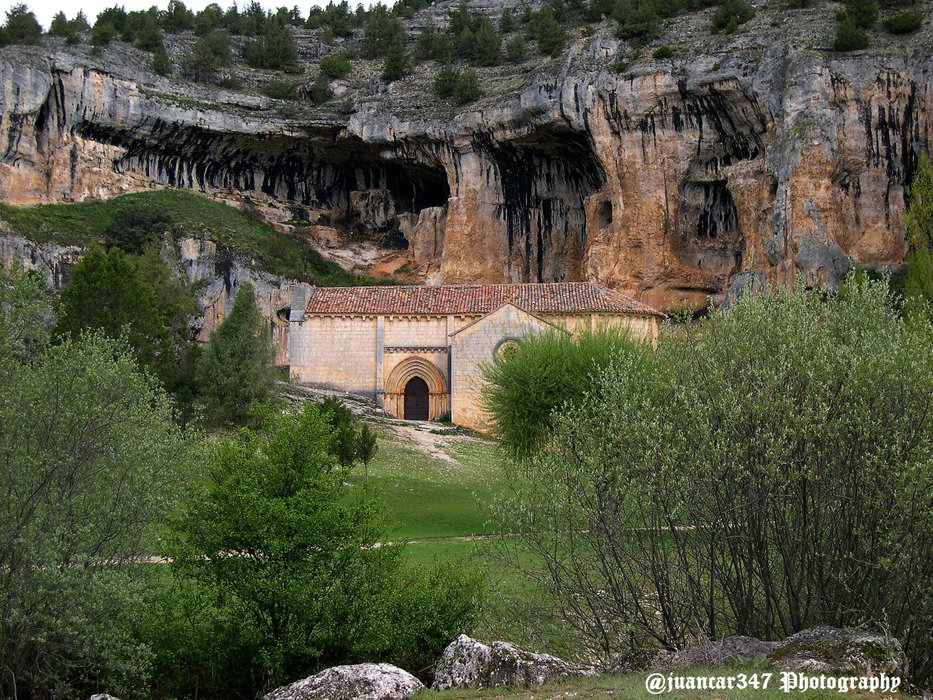 Solitary and hidden, the hermitage of San Bartolomé offers, in addition to an art that was already beginning to show the characteristics of the new Gothic style, a symbology that is certainly disconcerting, which raises numerous and exciting questions about the presence there of the enigmatic knights and the mysterious activities they carried out.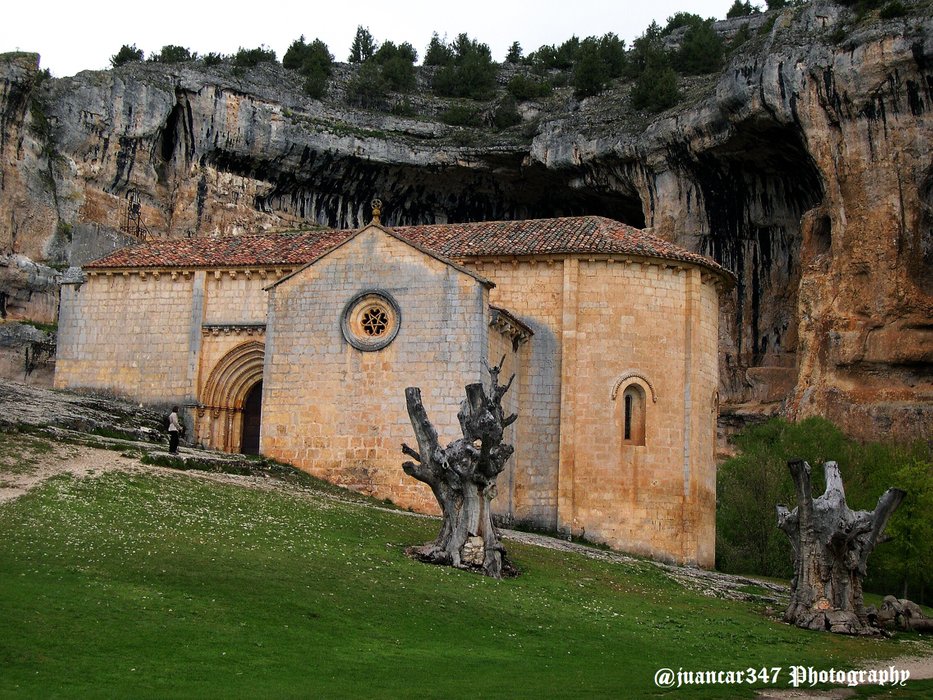 With respect to them and the delirious symbology of their hermitage, completely isolated in such a solitary place, the most varied of speculations have been made.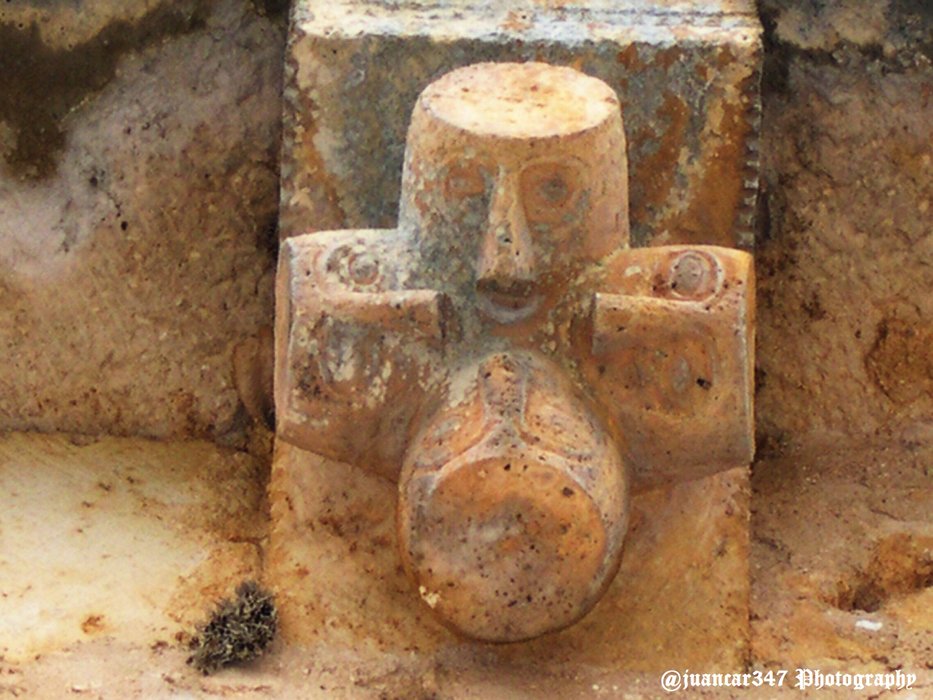 One of the most striking, is that launched in the eighties of the last century, by the researcher of Magical Spain, Juan García Atienza, who saw in a certain canecillo, a map that placed this hermitage of San Bartolomé and the natural Canyon in which bottom is located, as in the center of the Peninsula, connecting its ends with the southernmost capes, which are those of Creus and Touriñan.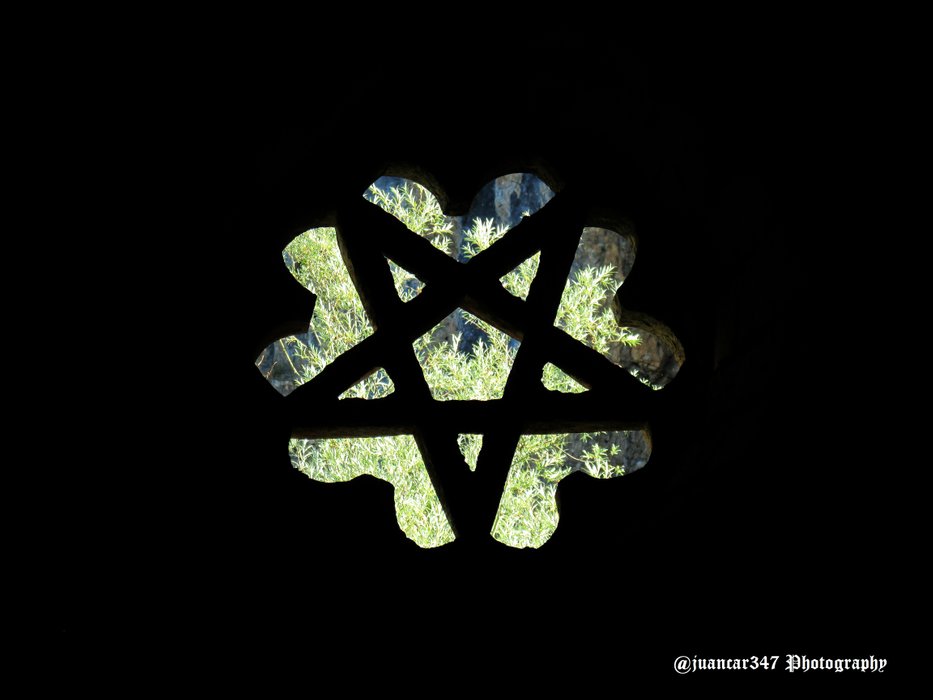 It has also been said, and this has more signs of truth, than the graffiti found inside the chapel, are very similar to those left by the Templars who were prisoners in the Chinon Chateau and there are even some who see them a map that would indicate the exact location of their speculative treasure.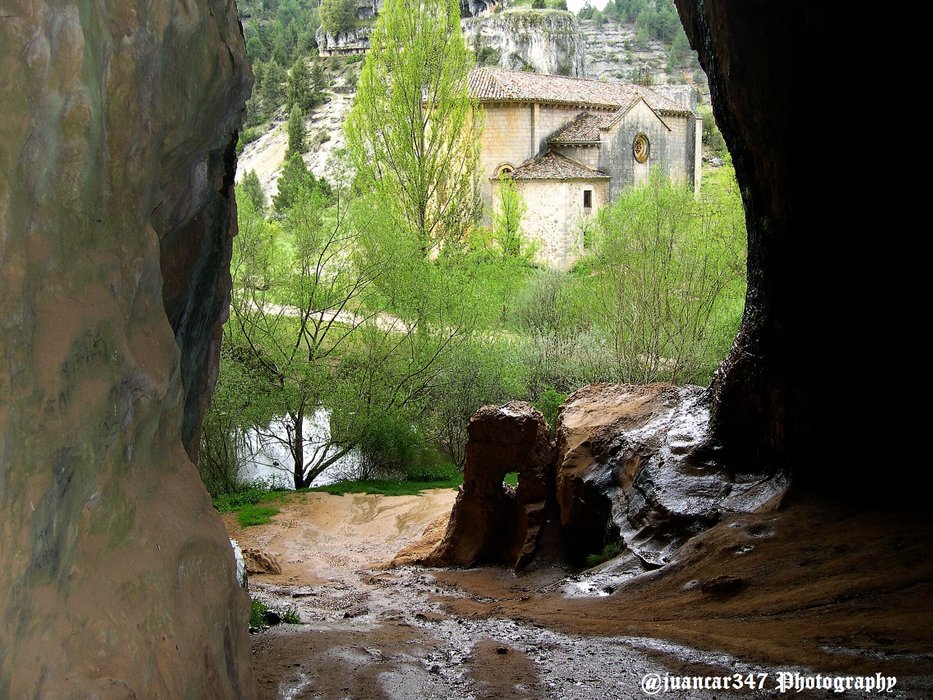 Be that as it may, what is certain is that both the place and the Templar hermitage that shelters, deserve a visit. And I can assure you, by putting your hand in the fire, that nobody will be disappointed in it, but rather on the contrary: having enjoyed a day in contact with a spectacular nature and asking questions about an art, Romanesque, that still, centuries After being obsolete, it raises numerous questions.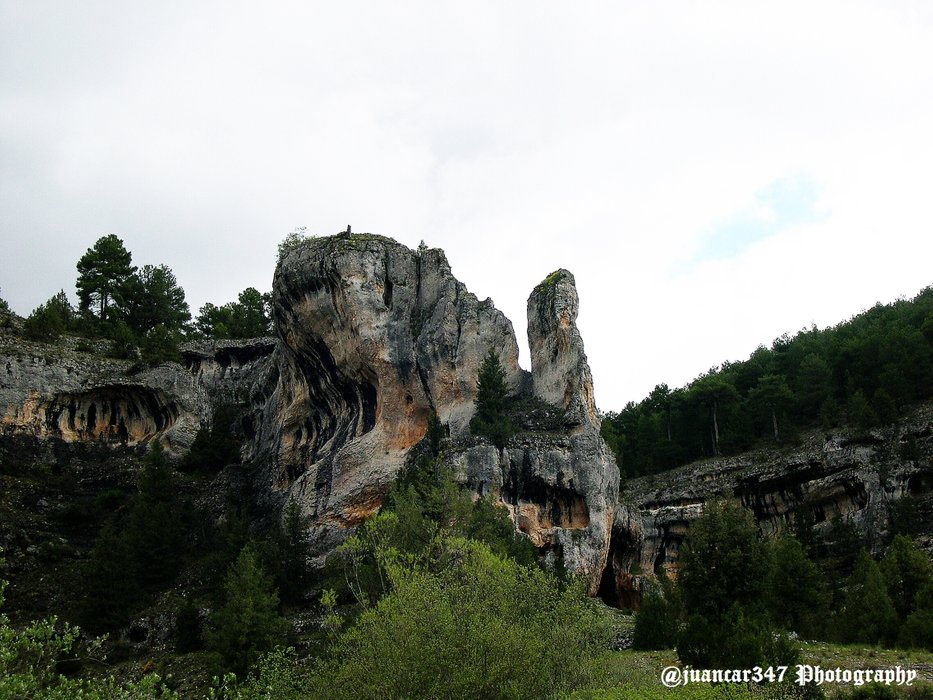 Río Lobos: the Canyon of the Knights Templar.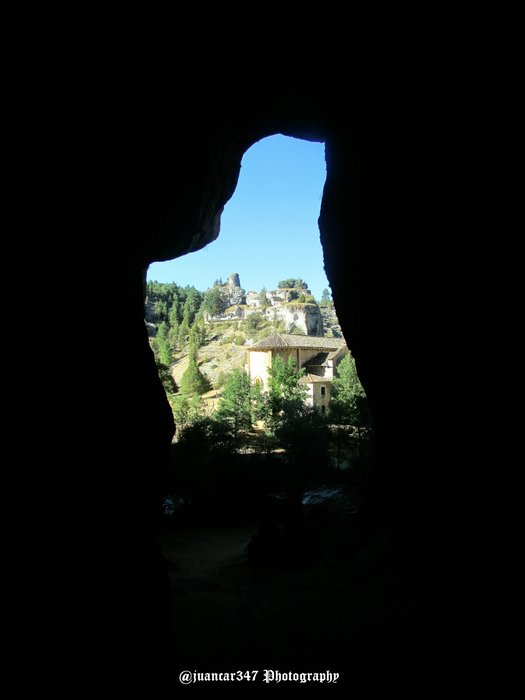 WARNING: Both the text and the accompanying photographs are my exclusive intellectual property.
Si te ha gustado lo que has visto.
Te invito a conocer el mundo del que estoy enamorado.
Image © juancar347. All Rights Reserved.
Original content by @juancar347
Discord
juancar347#4046


[Martial, latin poet]
Ars vtinam more Animvm qve effingere. Posses pulchrior in ter. Ris nvlla tabella foret.
Arte Ojala pudieras representar. el carácter y el espíritu. No habría sobre la tierra. Imagen más bella

@Tximeleta tiene nuevos retos.
Toca la imagen y participa.
Diviértete y disfruta.