If I told you there were "bat caves" made of limestone and may contain close to 1 million "bats"....would you visit?
Noen Maprang, In Central Thailand ( Phitsanulok Province) there is such a place...but it's not about the bats...it's about the a journey in Thailand that few would know it's even there. Maybe 5-6 hours of public transportation from Bangkok will take you to this gem in nature.
From Bangkok To Phitsanulok province you can travel by bus or train, the ticket very cheap when you get to Phitsanulok you just ask the local bus to go Ban Mung, Noen Maprang they will take you to Limestone Mountains.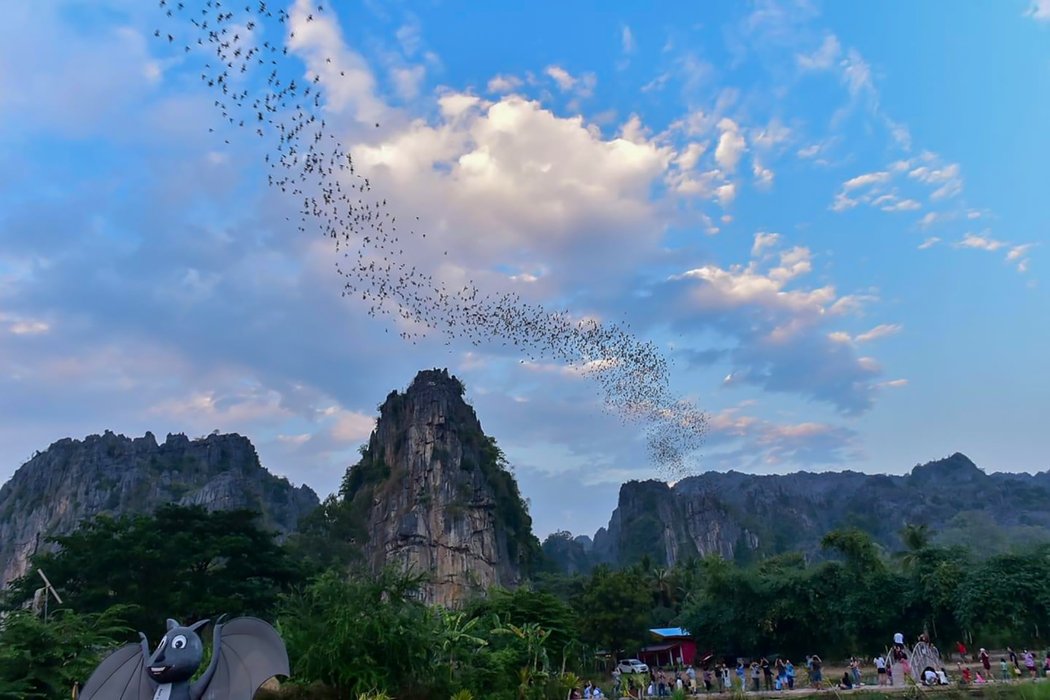 Surrounded by green forest and rice fields and fresh air is a series of limestones mountains that rise from earth I believe more than 300 years.
About 6:00 pm. Or 7:00 pm. Bats coming home. Yes, those are bats flying in the air. Don't worry, they don't bother you. But as you can see in the photo above they fly in large swarms and find home in their caves is Amazing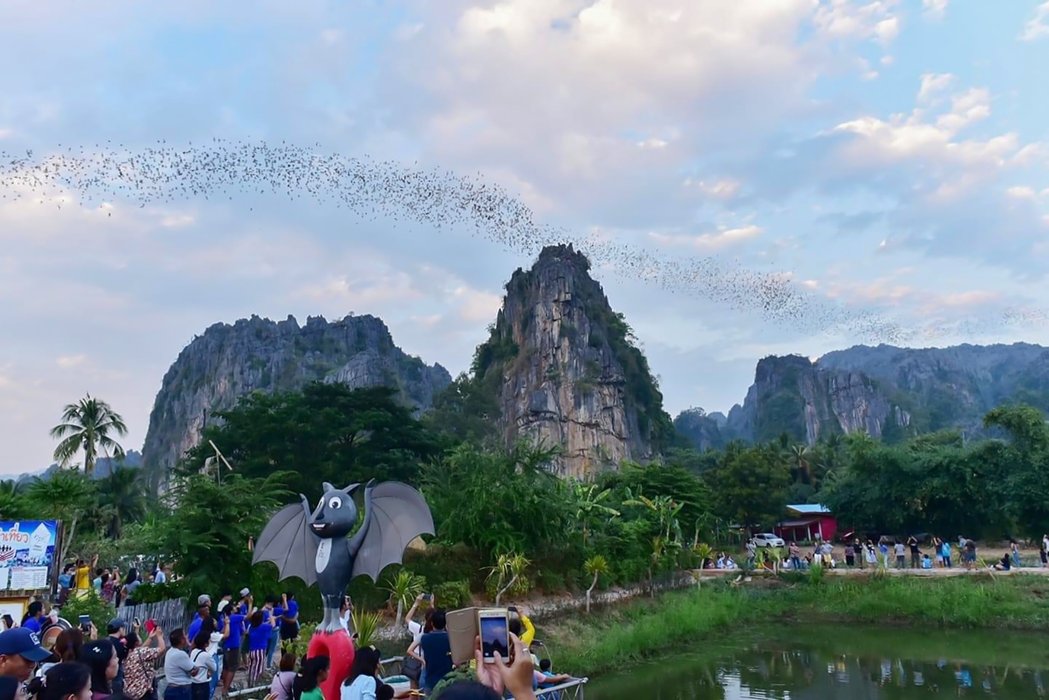 I visited last year with my family and enjoyed the opportunity for many landscape photography shots. The sun was setting so I did the best I could :-)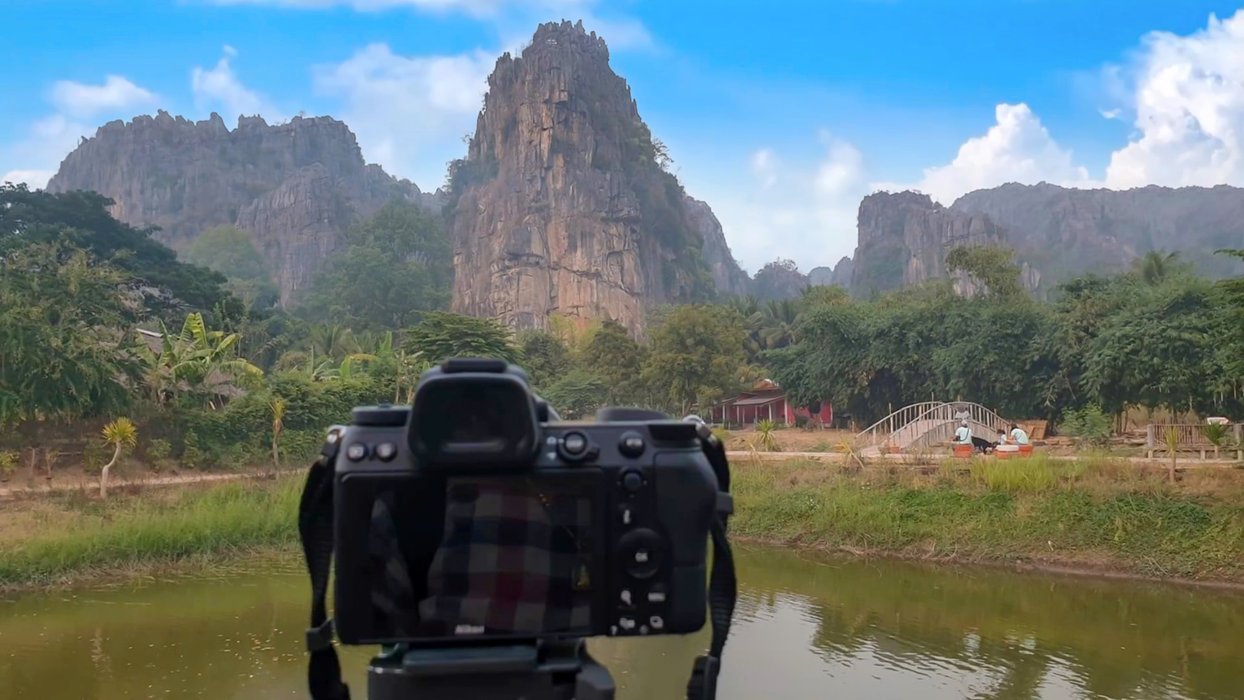 It reminds me of seeing the limestone mountains that rise from the ocean in the south of Thailand.
If you are fortunate to go in December, it a bit cooler and you will see the most beautiful flowers.
We recommend to stay overnight Ban mung has home stay for tourist, please contact local tour guide you will get very low price for rent the E-Tak car (Farm Truck)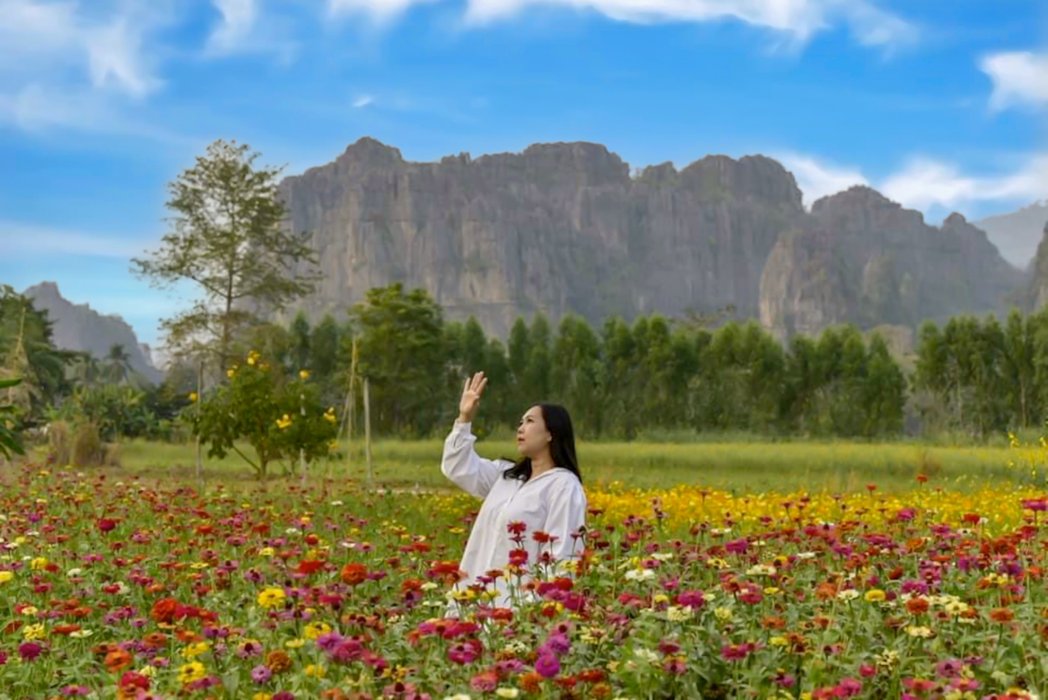 We had a great time posing with the family in fields of flowers which is not so common in Thailand because of the warmer weather.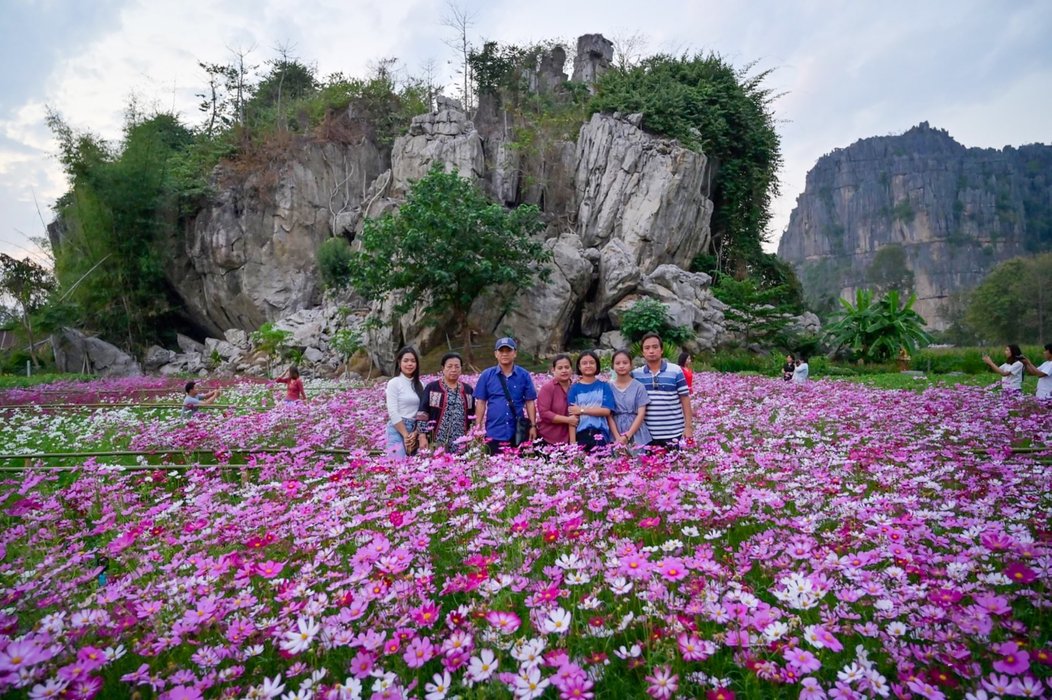 There are very small local shops and restaurants but they are basic like. There are little tractors (E-Tak) that can take you around the area. This is raw nature and not made into a Disney Park.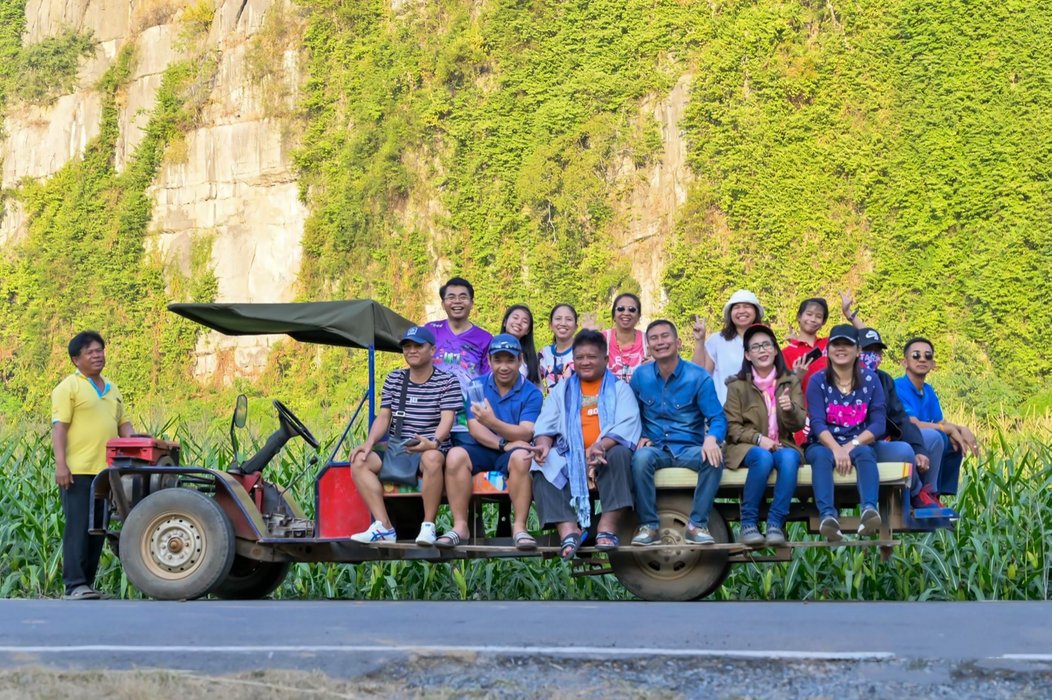 An E-Tak is Farm truck
We are sit on E-tak go for drive around the limestone mountain and another part of villages.
If you enjoy the scenic landscapes and time with family or photography, this is a place that you may enjoy because it so unique.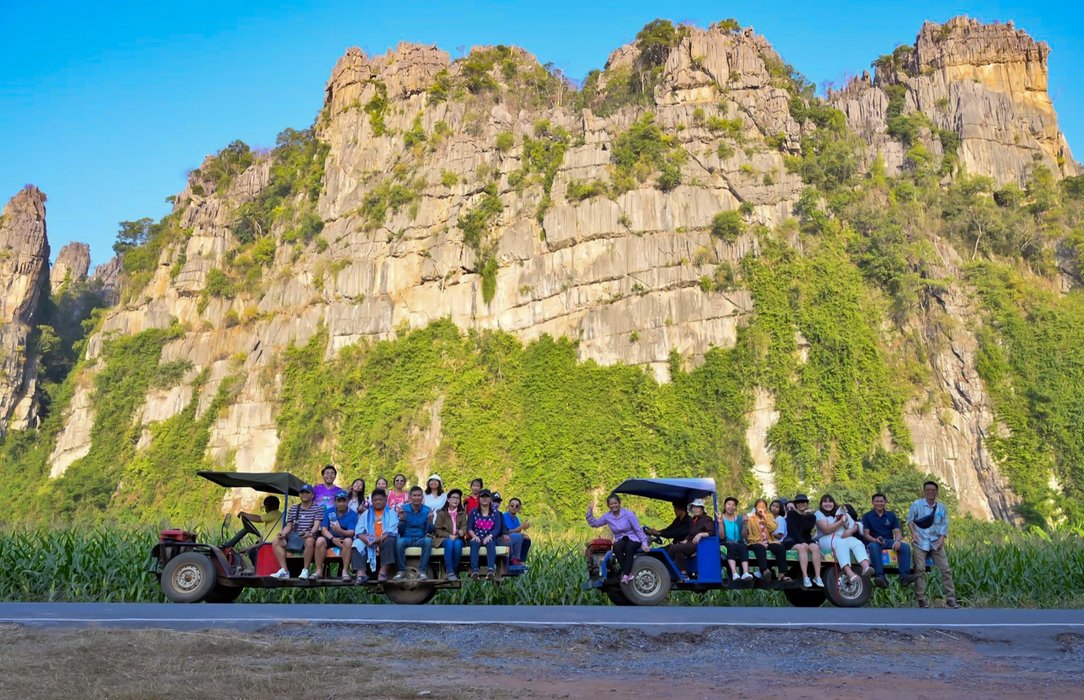 Don't let the bats scare you. They are more afraid of you so not to worry. Unless you want to pose with the bat statue :-)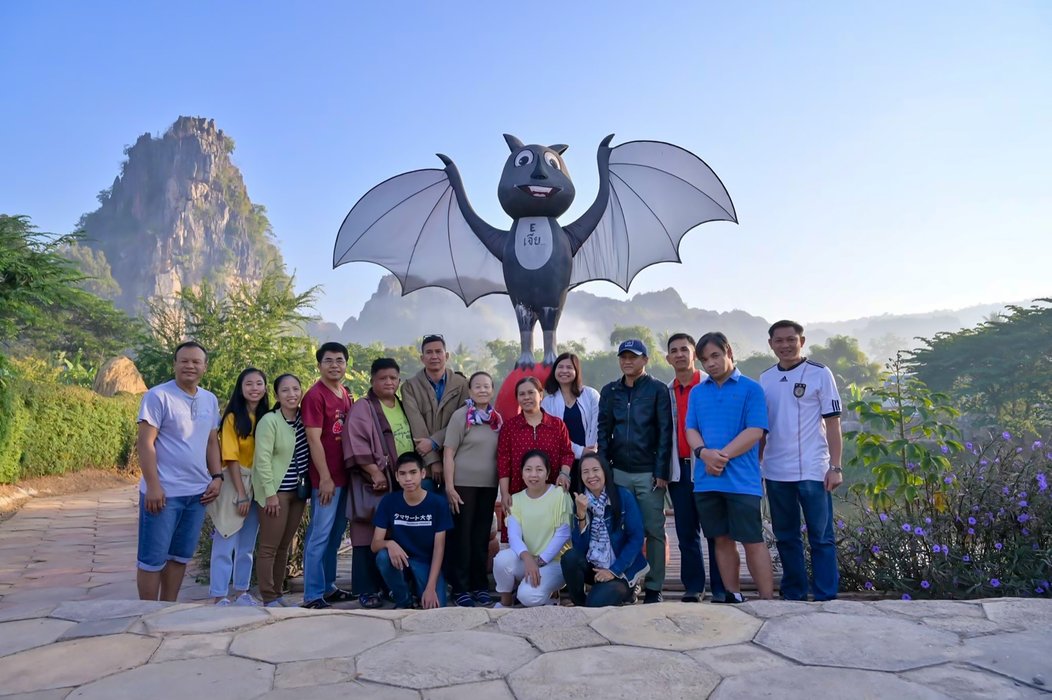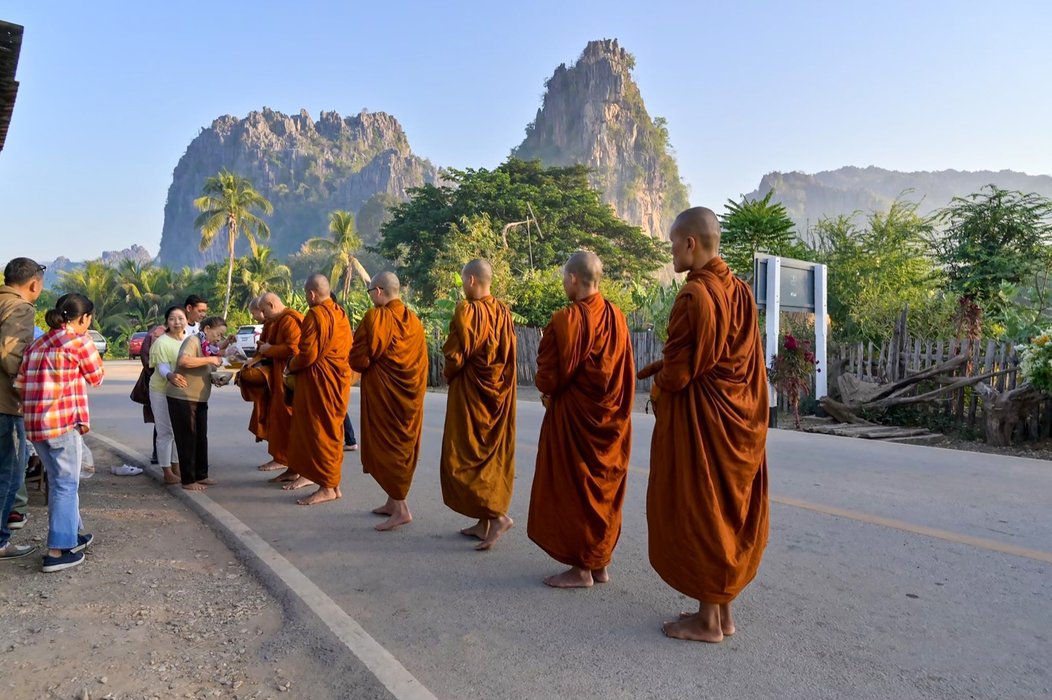 This is a natural park setting with the support of the local community that loves people to visit.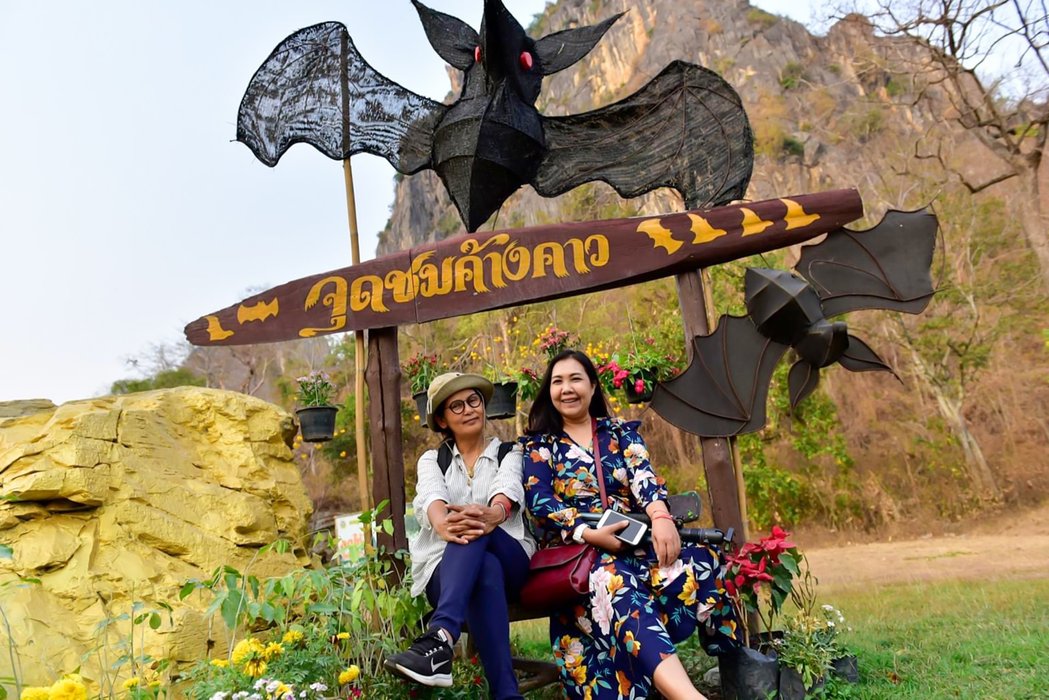 I will always remember this trip with my family. The fresh air, our photos and something that you don't see in many places around the world. Who would know that there is such a place as Ban Mung , Phitsanulok in Central Thailand?
Thank you for reading :-)