If you are searching for a unique destination, I would have to say that Tiger Kingdom ranks right up there. Who ever heard of a animal park where you can go in and pet the tigers?
Located just 10 minutes north of Chaing Mai is this incredible tourist destination. And yes...this is a photo of me below (many years ago) petting a tiger!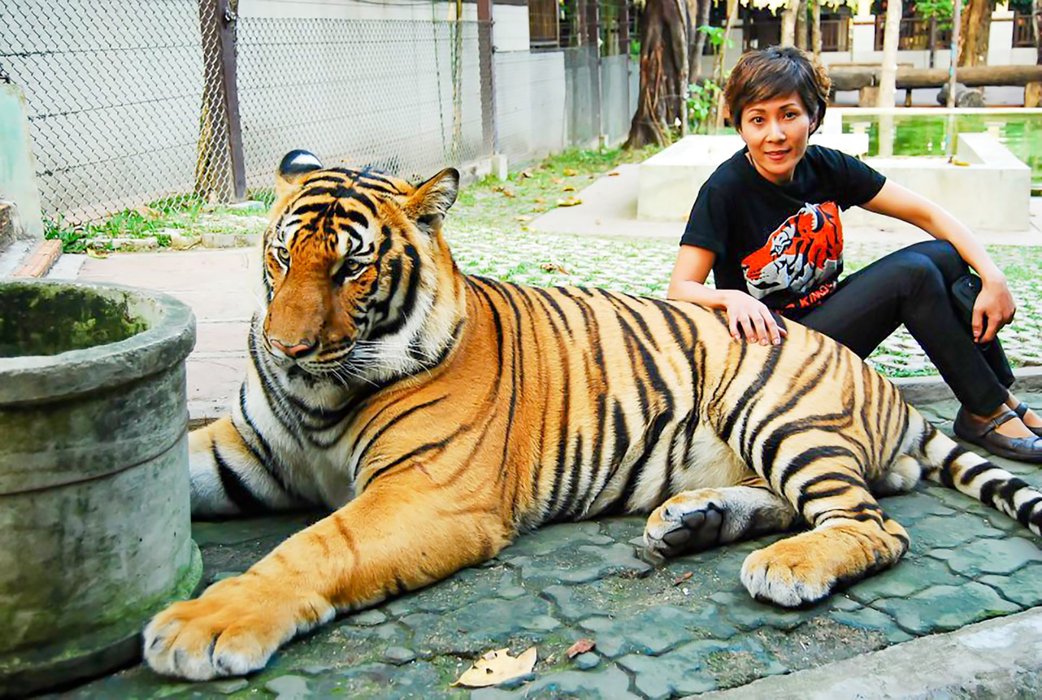 I know what your are saying. Is it safe? Are the tigers drugged? How can they do this? The answer is very simple. They do not drug any of these tigers and they only allow you to pet the younger tigers and the tigers are definitely in the care of the trainers at this time.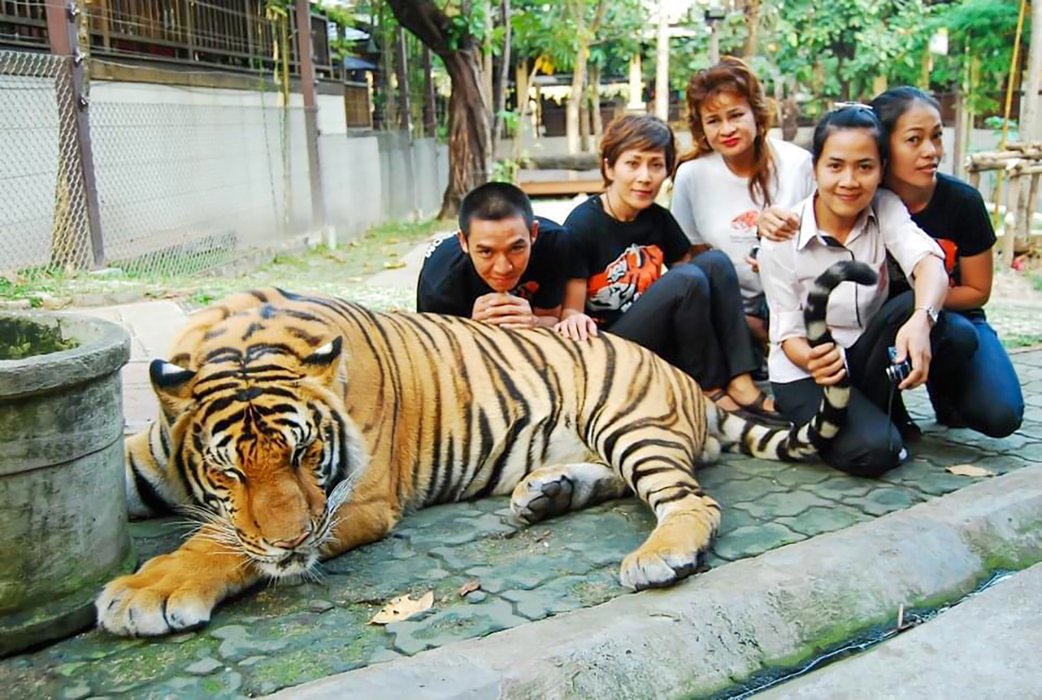 I have to be honest. I worked there and it was scary when I walked into the cage and posed with the tiger. We all realize these tigers are wild animals and anything is possible. So far, there has not been any tiger related deaths.
!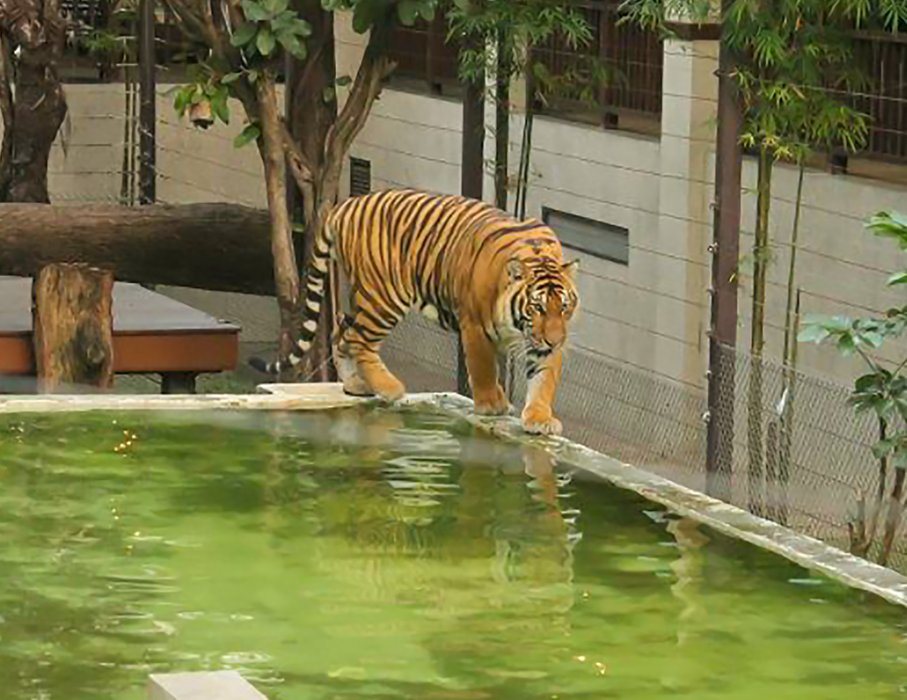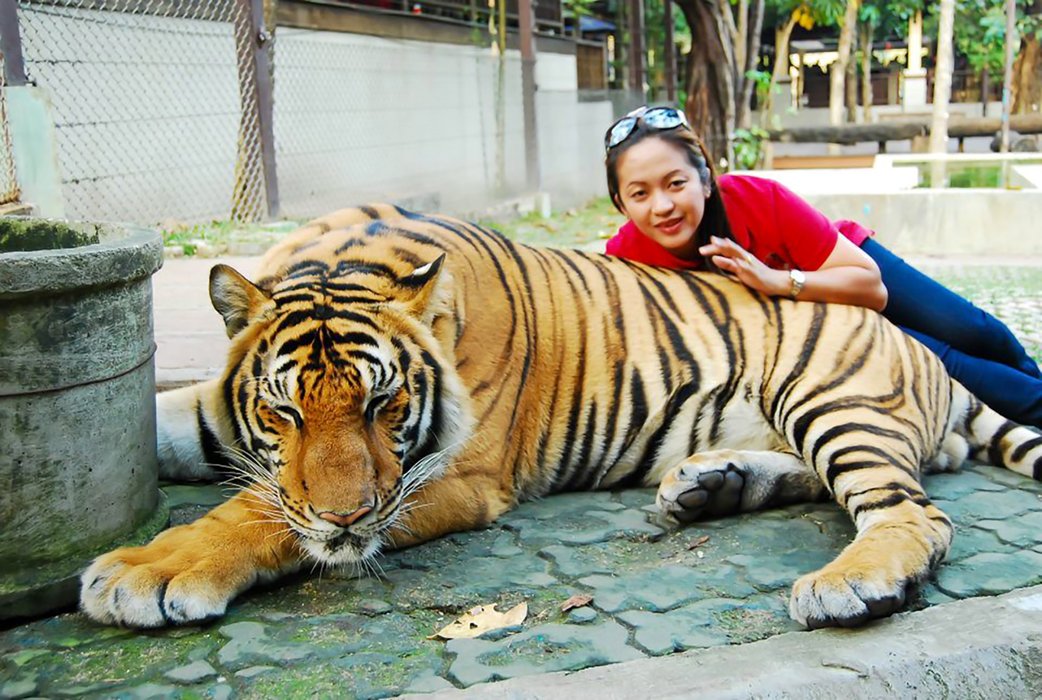 The smaller the tiger the better and probably more safer. It can cost 400-600 BHT to have such an experience and this includes the cost of insurance just in case.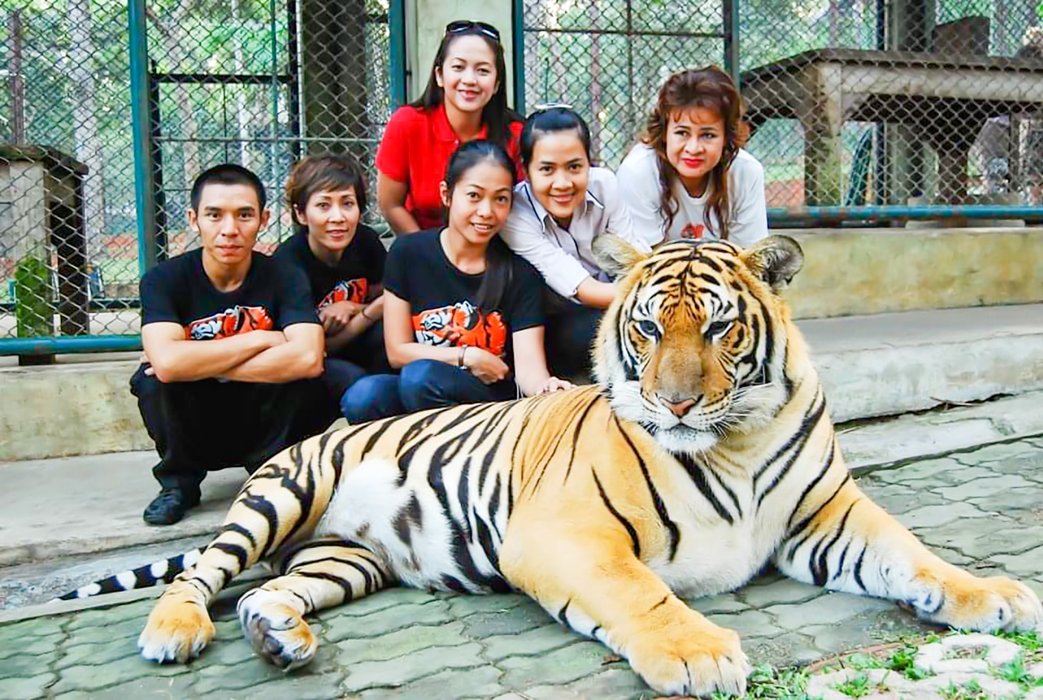 There is certainly more to do in the park. There are places to eat and they have a wonderful buffet that is open at noon. The park trails to walk and ride small bikes. and more animals (not petting), but the highlight is definitely your experience with these powerful animals.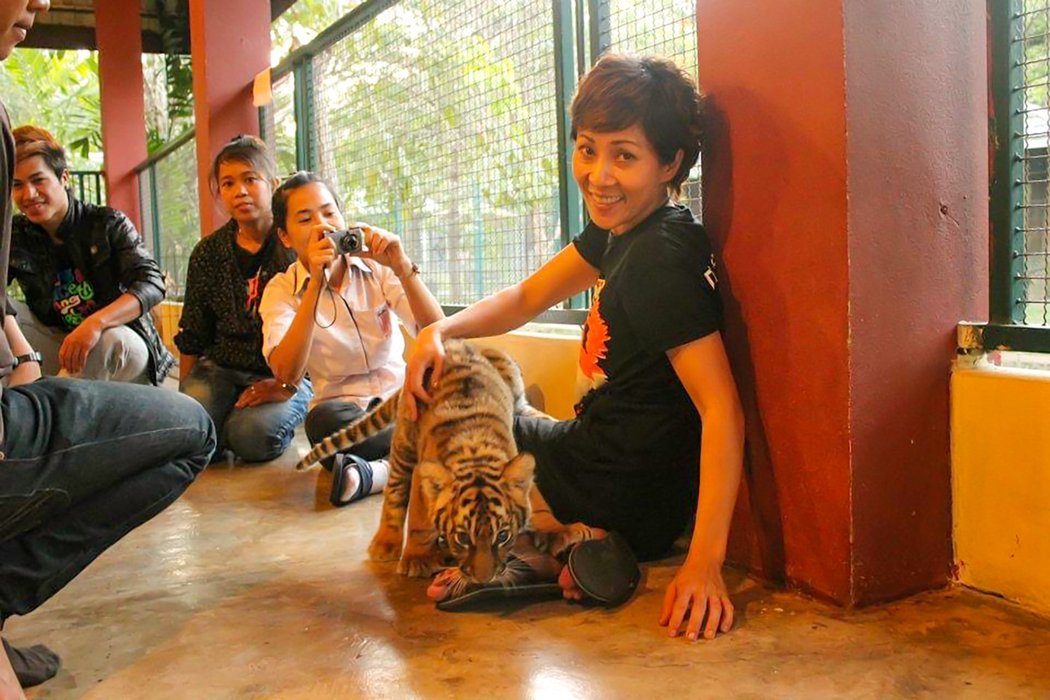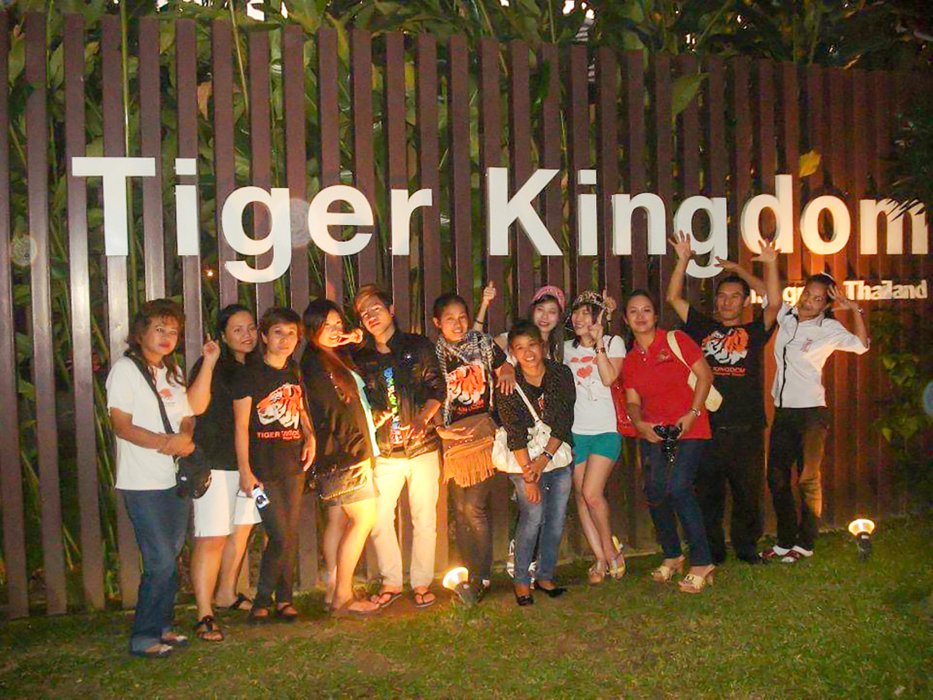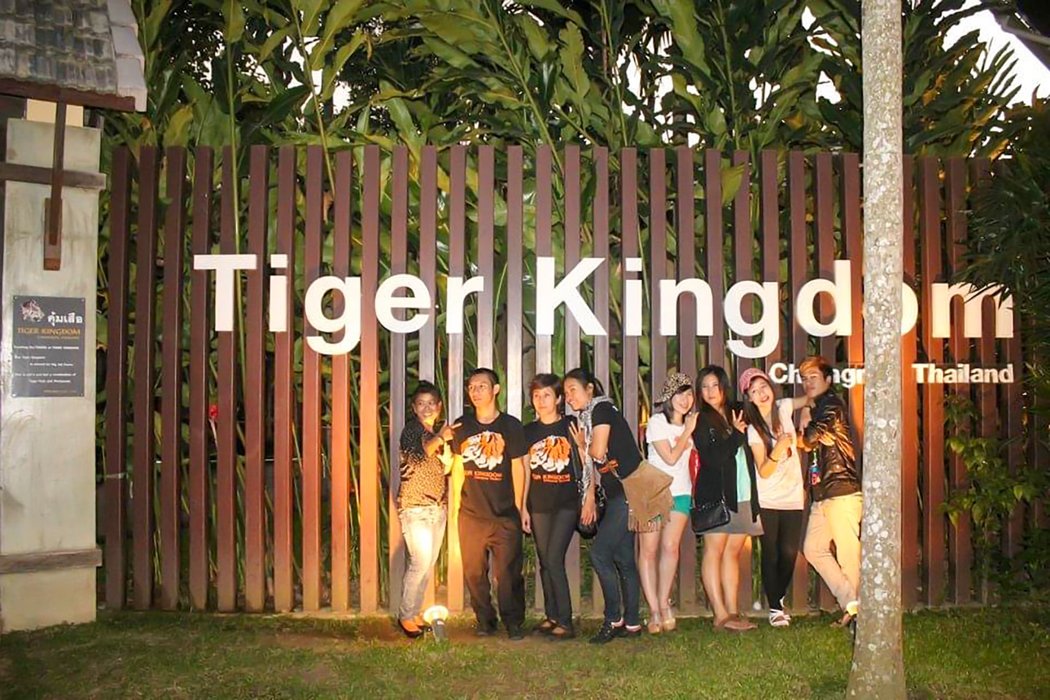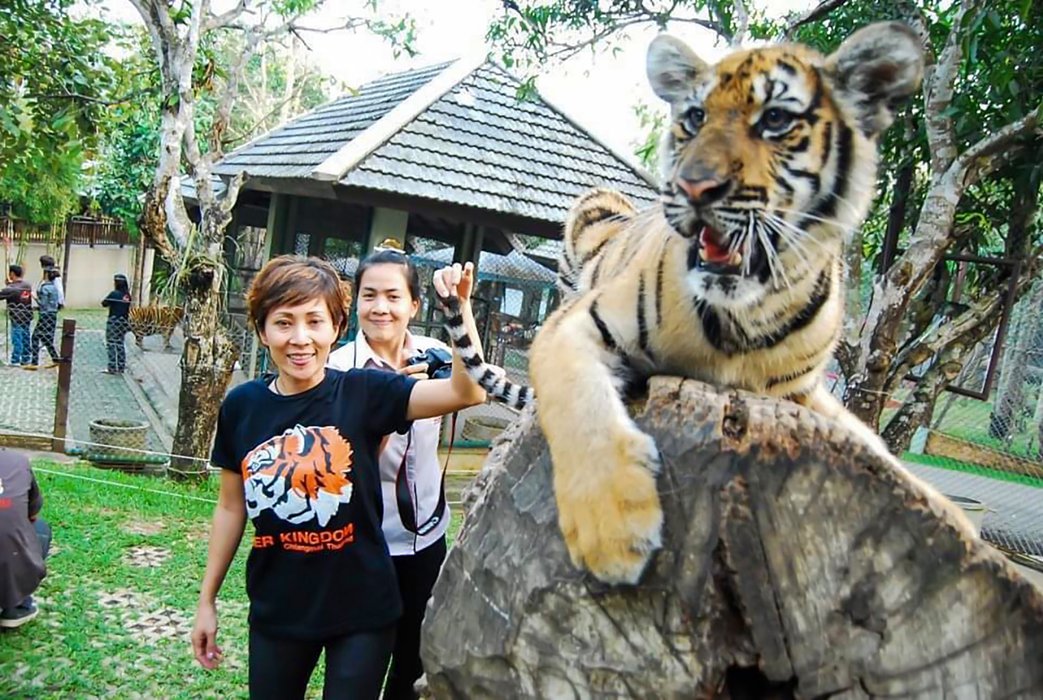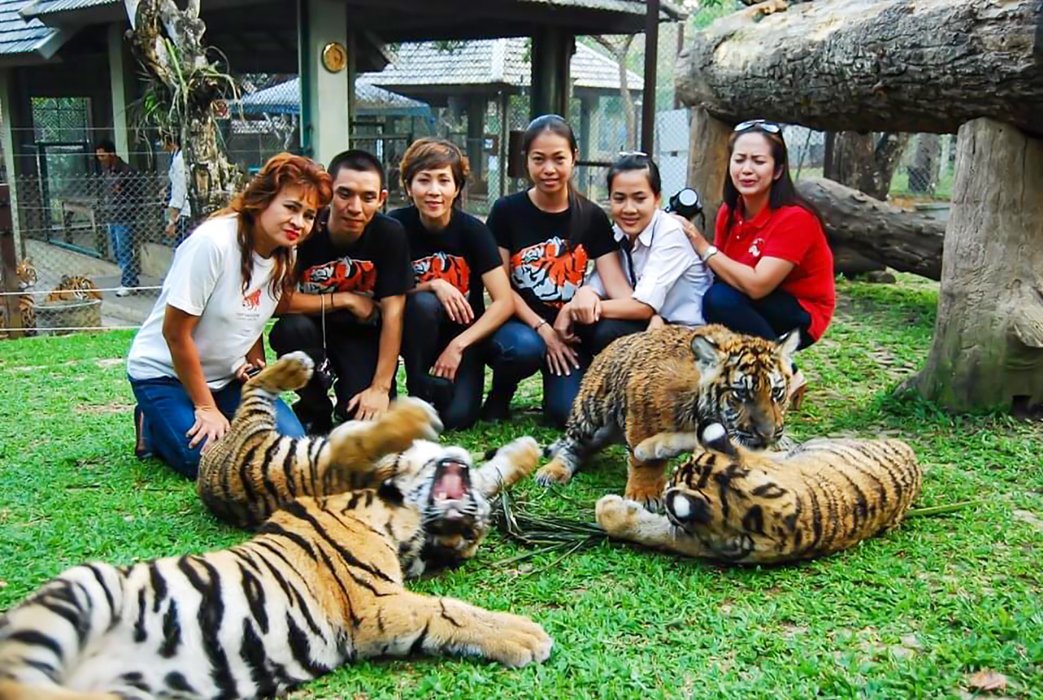 The animals are very much cared for and taken care of buy trainers that are professional. Tiger Kingdom might want to be added to your list of places to visit when you are in Northern Thailand.