Hello Steemians. I am back clawing my way to build quality content for those who enjoy reading my style. Shoutout to #travelfeed for kicking me up the butt to bring you this fabulous alternative travel guide to Melbourne

.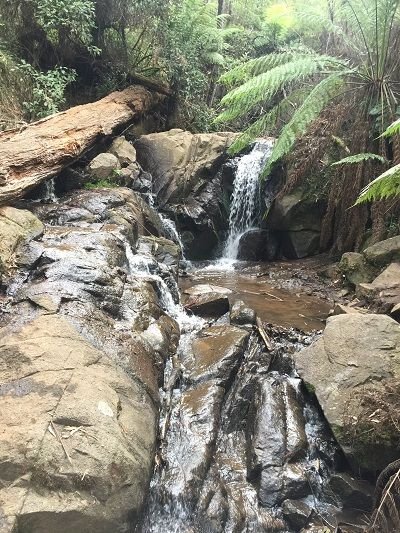 Now as it turns out reality has sunk in. I'm back home, broke and not abroad. Living the life of a travel blogger is a long term project of mine but that doesn't mean I need to travel far to bring you some cool things from the world's most liveable city 3 years in a row (we lost it for the fourth year in 2018), Melbourne.

Weekly outdoor day music festivals every Sunday during the summer, check. Beautiful beaches within 30 minutes' drive from the CBD, check. Exciting new contemporary art seasonally, check. Quiet mountain scenery with ancient gum trees and waterfalls within 45 minutes from the CBD, check.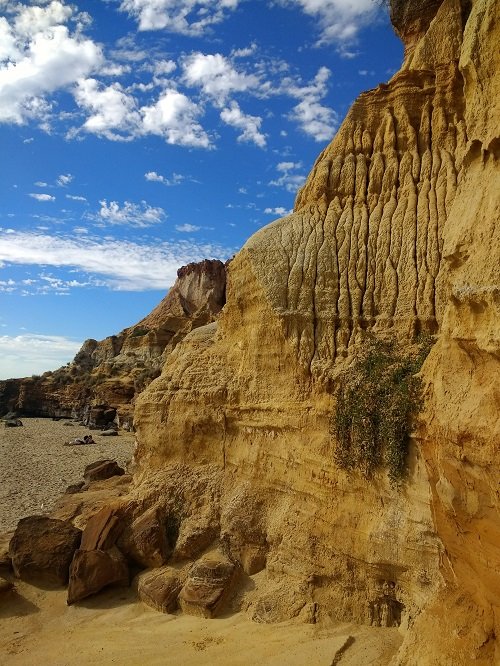 Now obviously everyone has different tastes of what cities have to offer. I could go into the hipster organic slow roasted Columbian bean cafes or the trendy $20 a cocktail bars, but that's not me.
Art, nature, scenery and dancing my tail off, that's me!
I'll start with Half Moon Bay. A gorgeous little beach about 30 minutes' drive from the CBD that leaves you thinking whether you took a mini trip to Utah with its red sand stone eroded cliffs. Because this is a smaller a beach than some of its popular neighbours like Brighton or St Kilda Beach, you'll enjoy the serenity of quiet beach to yourself and calm (shark free) bay beach to go for a dip.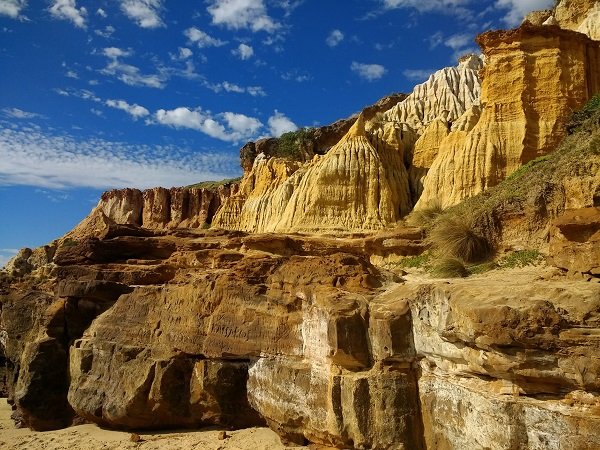 (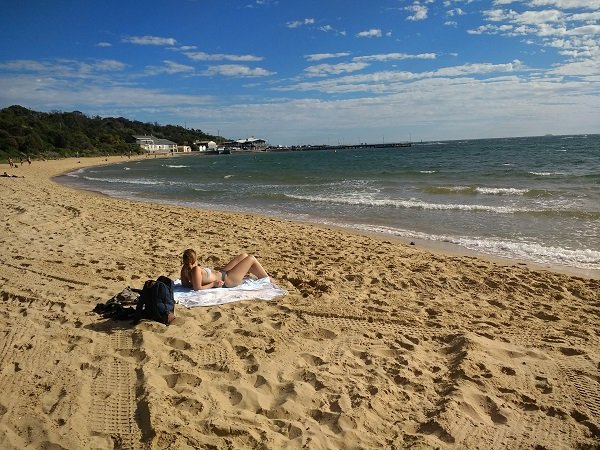 )
Look out over the beach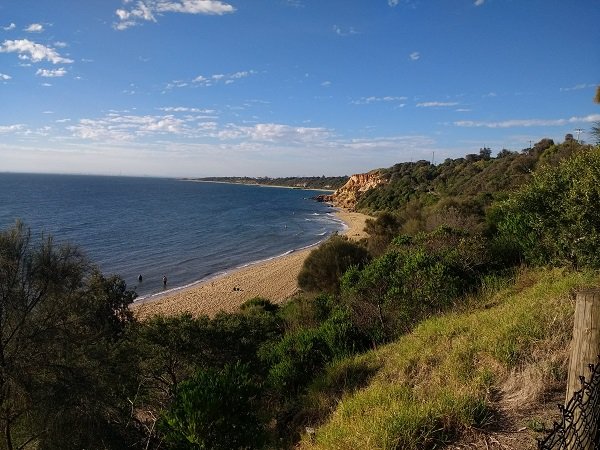 <br
Awesome cliffs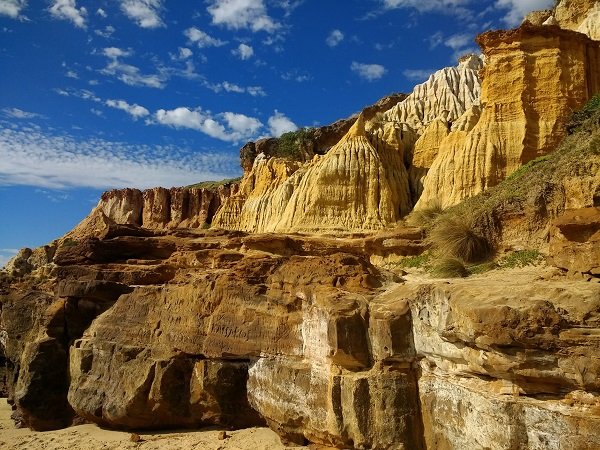 While we're still out in nature lets drive up north to the Dandenong ranges! A native gum tree forest that will get your tree bathing done for the next month. With dozens of trails to follow, windy roads through the tall forests or just taking five by the quiet sounds of a waterfall there's something for everyone here!
Taking Gabby up a hill of death (I personally find mountains exhilarating, I'm aware the feeling isn't always mutual).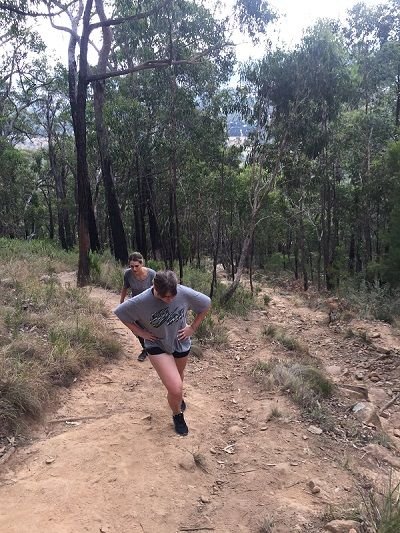 A strange contrast of native gum trees and a city lookout.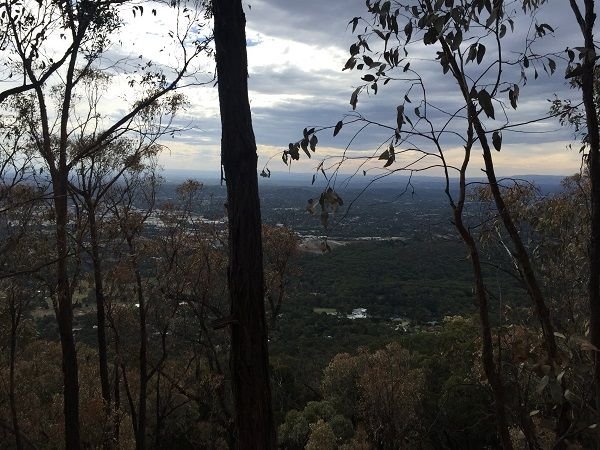 Get lost in tall forests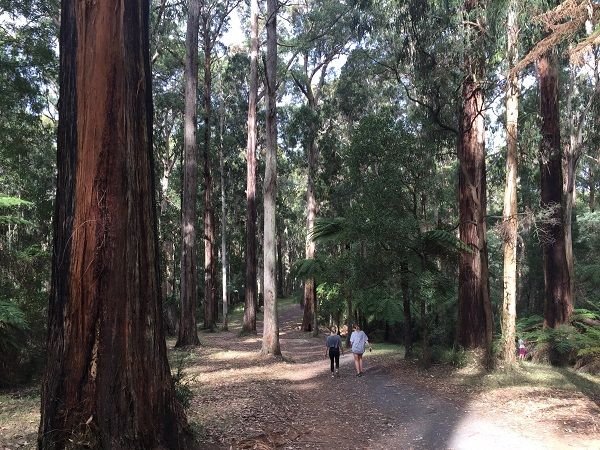 Unsuccessfully trying to create a humorous pee stream/waterfall photo. Plus some actual good ones.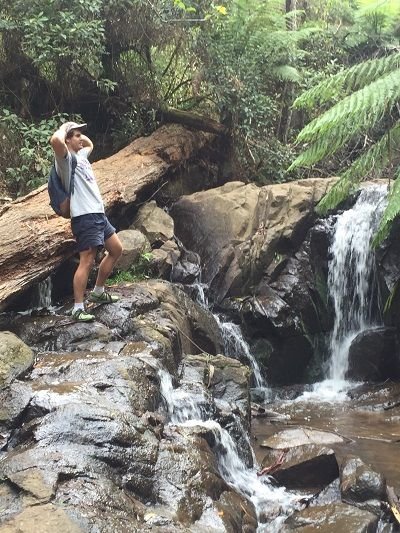 So you're dying to get your boogie and escape the 9-5 busyness? From November-March there heaps of different music festivals for all tastes. Stepping into a music festival around Melbourne will be like plunging into an icy lake, uncomfortable at first, but leaves you curious why it was so good!
Many of which situated in the bush (what we call forests) so naturally the vernacular 'bush doof' is of commonplace for a music festival outside of Melbourne.
Three things you will likely encounter at the doofs.
It will be hot, very hot.
Slip on hat and slap on some sunscreen because its gonna be a scorcher out there!
The rejuvenation station here allows you to kick back with your drink in an air-conditioned bubble while people pamper you, a refreshing escape.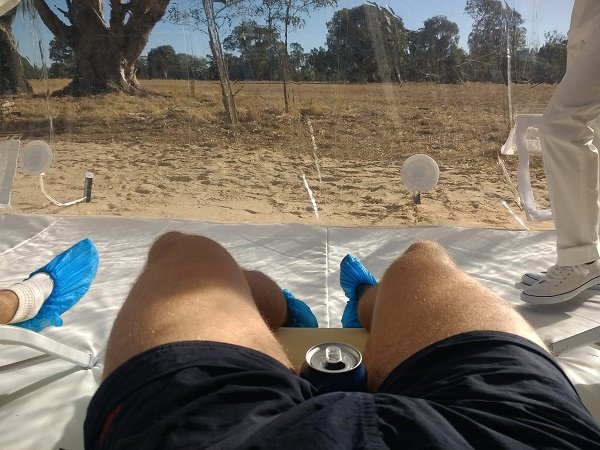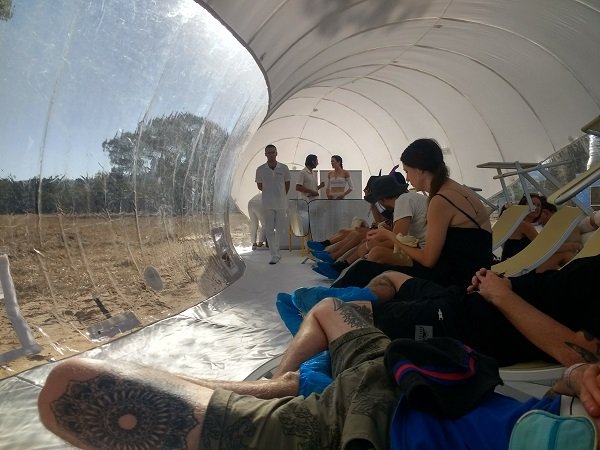 There will be crazy costumes, everywhere!
If you're not dressed up in your favourite thrift shop gear, carrying an oriental umbrella or cross dressed you will be the odd one out!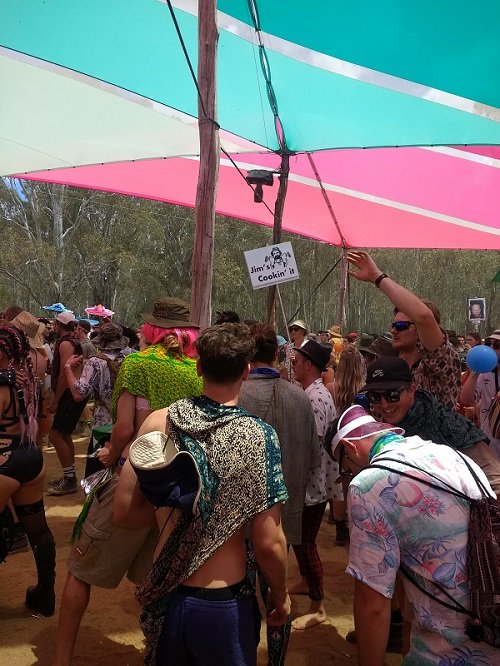 You wont get lost at night, just follow a doof stick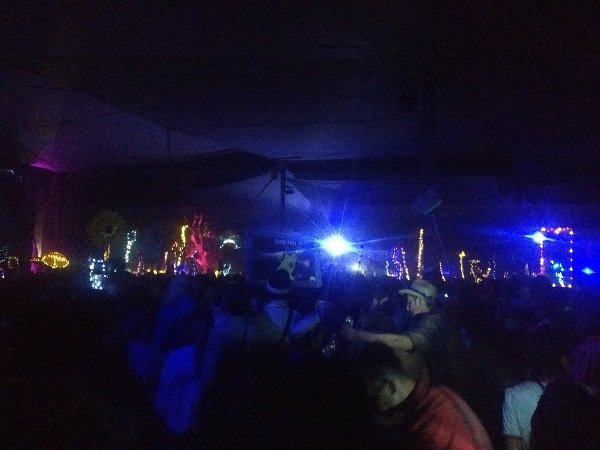 Ok doof stick? Now you're confusing me. Think of it as pop culture/memes/outrageous banners (on a stick) you'll never get to see in public because of censorship (hey isn't that why we love steemit!?). Then tie up some battery powered ferry lights and you have yourself a genuine doof stick, consider yourself a local!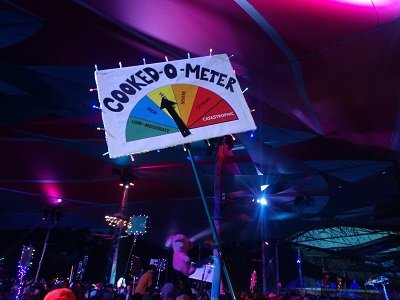 Woah woah woah! This far too intense for me you say!
I totally get it, blasting bass and wearing a dust mask for 3 days isn't your thing! Let's tone it down it a couple notches.
So several years back Melbourne poached Montréal's Piknic Electronik day time techno/house festival, right in the heart of the city.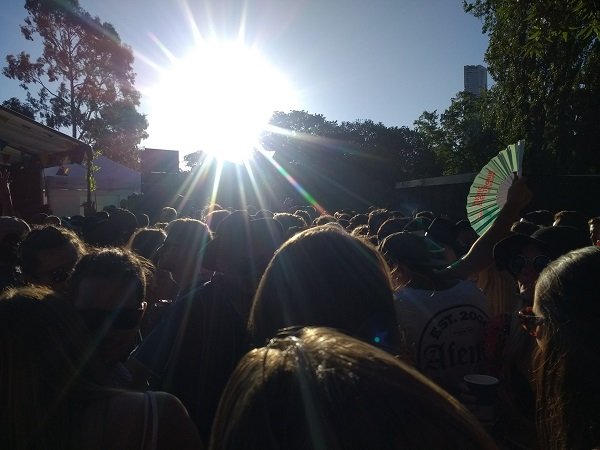 So picture this a beautiful garden with old trees around.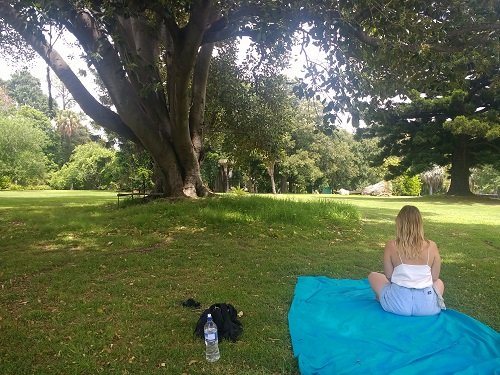 Then add a bunch of Funktion 1 speakers, your mates a lot of alcohol and you have a ripper Sunday Sesh that allows you to roll into bed by 9 or 10 o'clock before work. Too easy! Tickets are normally around $30 so it's pretty good value to enjoy a full day of international artists.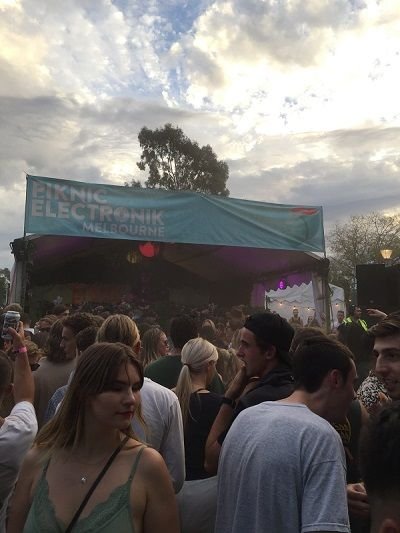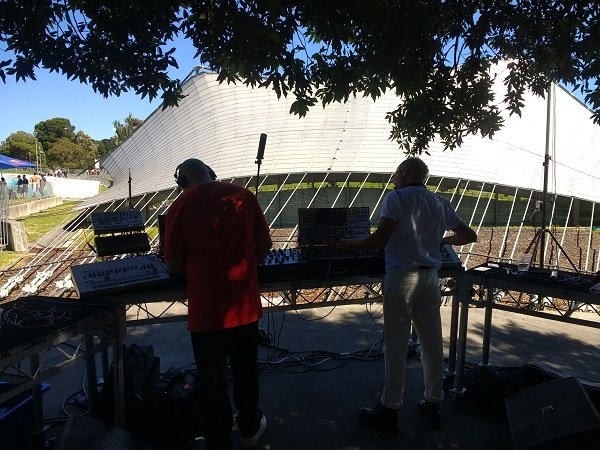 So you're danced out and a rainy day, what else is better to do than to go an art museum. NGV or National Gallery of Victoria hosts some pretty epic exhibits from around the world and recently they have some contemporary art I wasn't left asking myself "Why the hell is an orange square in a museum!".
3D printed glass alien skulls
`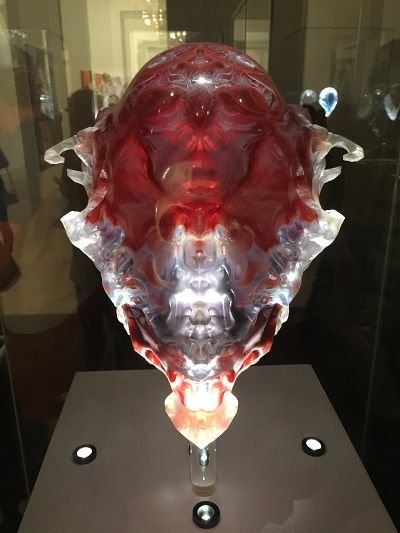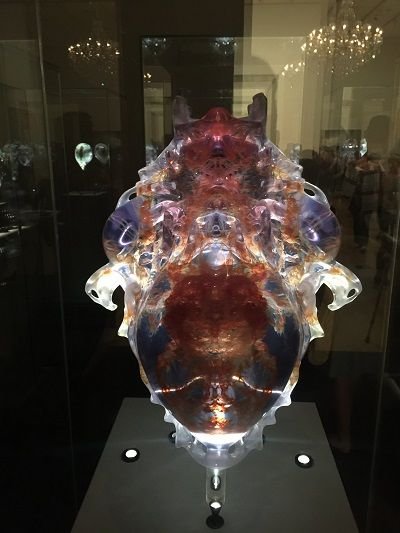 The theme of skulls continues, with a whole stacked with giant ones!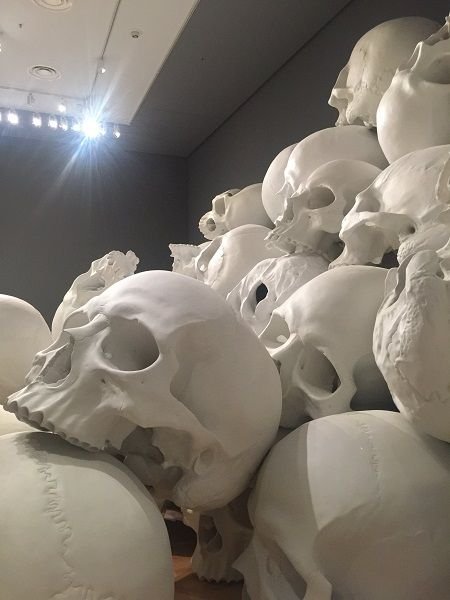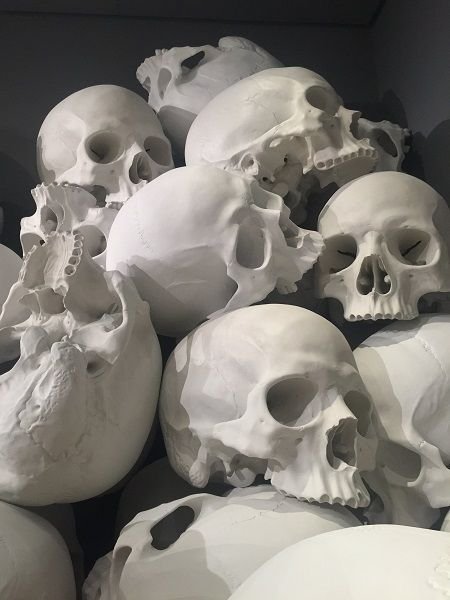 And of course the trippy shit, who doesn't love that!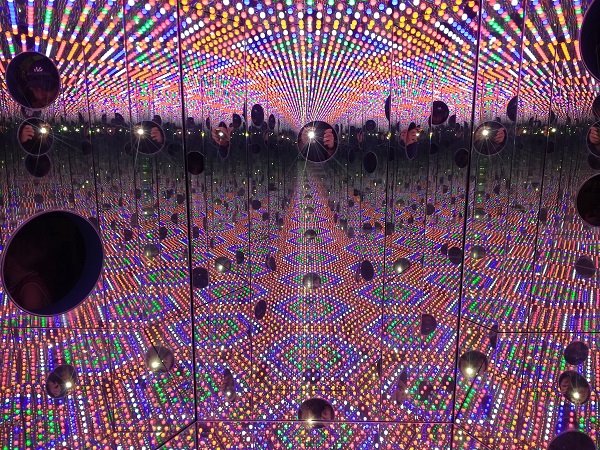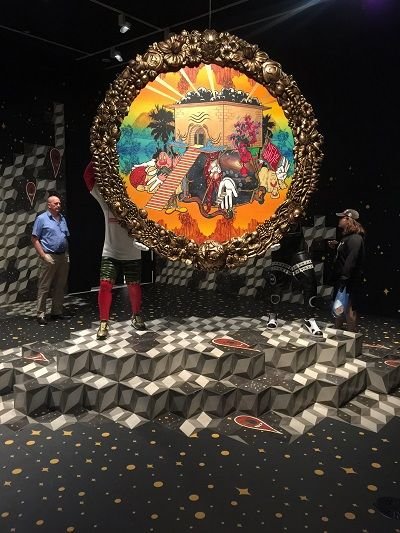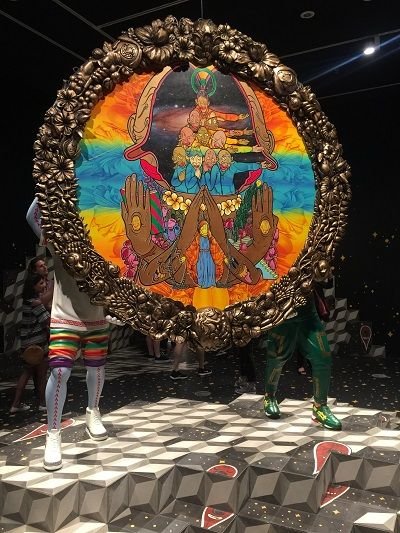 So there
have it! I have created a mini template for you to explore once you get here! Among the many other amazing features about the beautiful city of Melbourne, I hope these give you some added ideas about what to expect!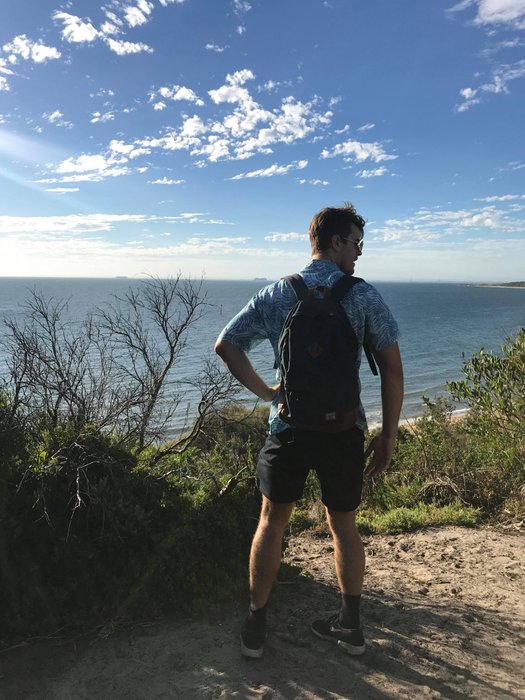 Thank you again! Look forward to reading your comments! See you next blog. Jules.