Greetings fellow travelers of our wonderful planet. In this Christmas edition I want to show you some photos of the beautiful indigenous flowers that I encountered on my hiking trail this week. The south Cape coast of Africa is an awesome place for nature lovers and outdoor enthusiasts.
The indigenous plant kingdom here is called the "Fynbos Floral Kingdom" and consists of a range of very delicate species of plant life. They look almost prehistoric in my opinion, perhaps because some of them actually are. Remember that human habitation was relatively scarce here over the millennia as European settlers only arrived on these empty shores about 400 years ago.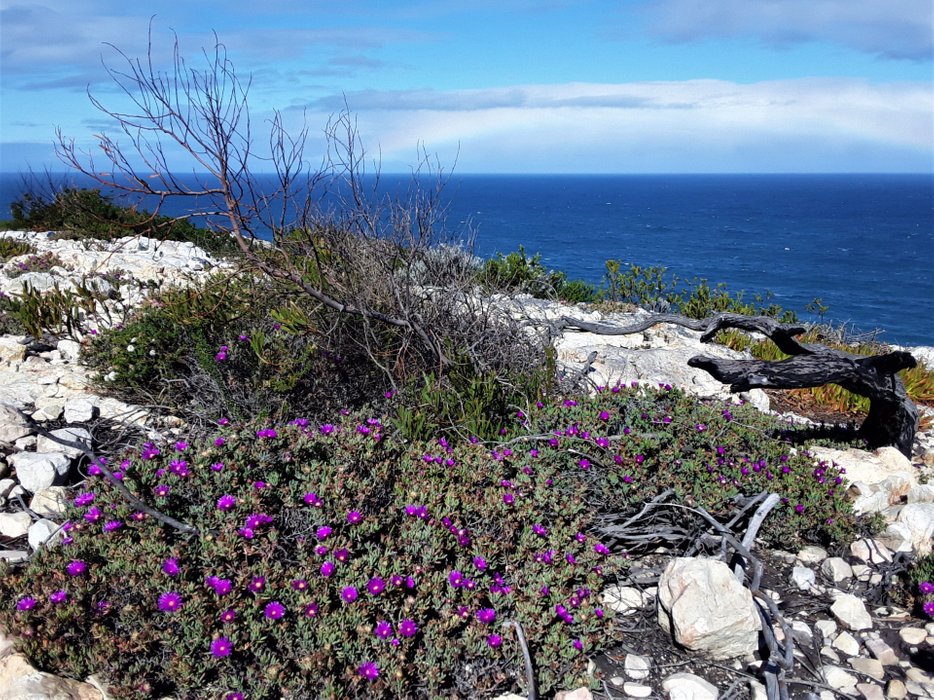 Before that there were only sparse nomadic tribes who left a very small trace and had a minimal impact on the terrain. As a result the flora and fauna existed here undisturbed for thousands of years. That may have resulted in a relic of the past remaining unchanged in regard to these curious looking plants and flowers.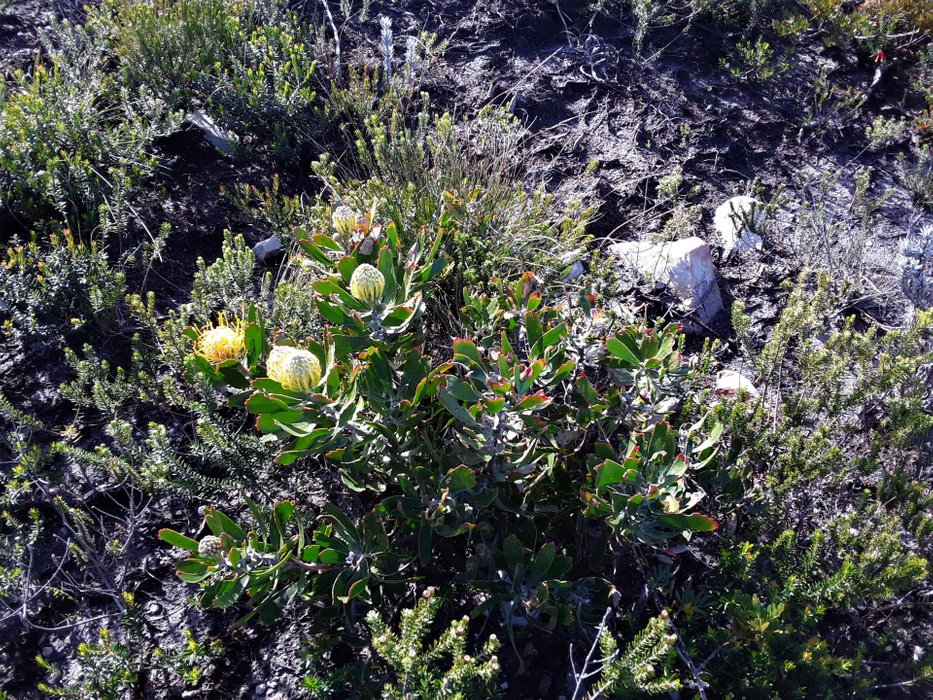 Exploring the unique indigenous specimens of any region is really fascinating for a traveler and explorer like myself and I'm sure you will be happy to roam about here too and bask in the feeling of being back in pre-historic times on the planet.
Although the plant life here along the southern shores of Africa is relatively unassuming, there are apparently as many species of various plants as there are in the entire Amazon forest region of South America. It's incredible how many different plants I encounter as I hike along the coastal trail in this particular region known as the "Garden Route".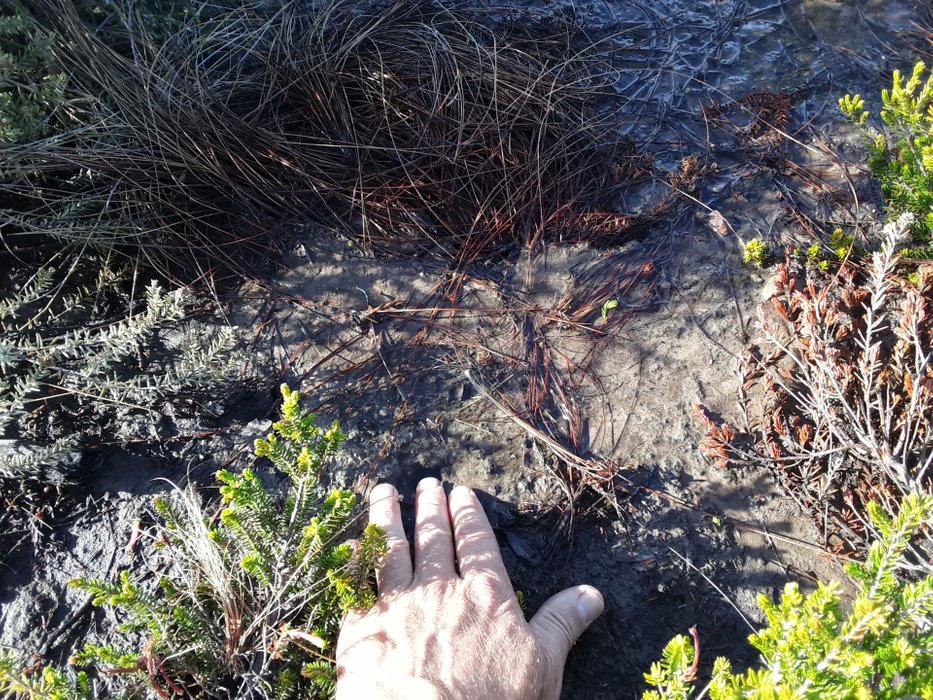 The fact is that they are so small and unassuming that you might totally miss them unless you go up close and look really carefully. The you notice the distinct variety. Also they only appear in sparse little outcrops and patches. What a rich diversity all disguised and hidden in plain sight for those who are willing to look closely.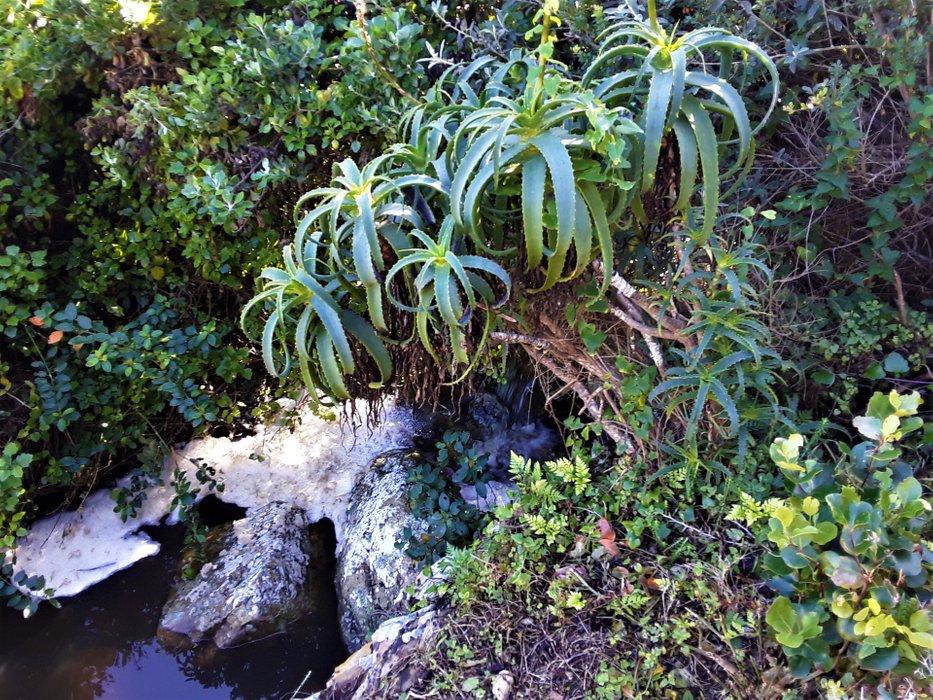 Many of these plants are also medicinal and were used by the wandering nomadic "Bushmen" tribes who roamed these shores since ancient times before any African tribes arrived from Central Africa or any European settlers arrived. I will do some more research in time and find out more details for you.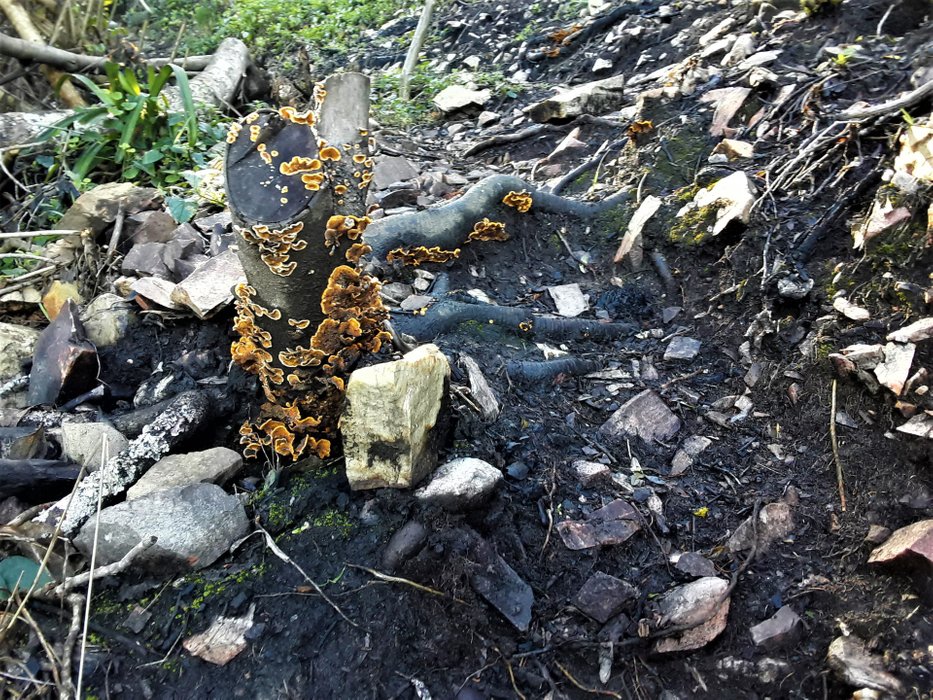 This region along the coast is not called the "Garden Route" for nothing. Originally it consisted of massive forests with giant Yellow wood trees but most of that was chopped down a few hundred years ago already by inhabitants who were building houses or ships, or making furniture. Only later did they realize the value of those magnificent trees, some of which were hundreds of years old. Still, this part of the African shoreline is a treasure house of natural beauty and I'm always inspired by it when hiking along the wild and remote shoreline.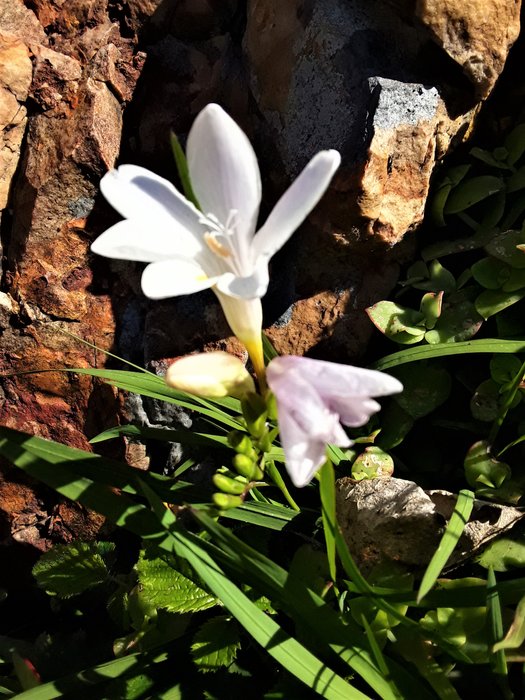 If you ever get a chance to travel the world, then be sure to make a point of visiting this particular region called the "Garden Route" on Africa's southernmost shores. It is perhaps the most attractive part of South Africa, in my opinion. You will be impressed by the outdoor adventure and sporting experiences available, as well as the exploration of the flora and fauna available to you.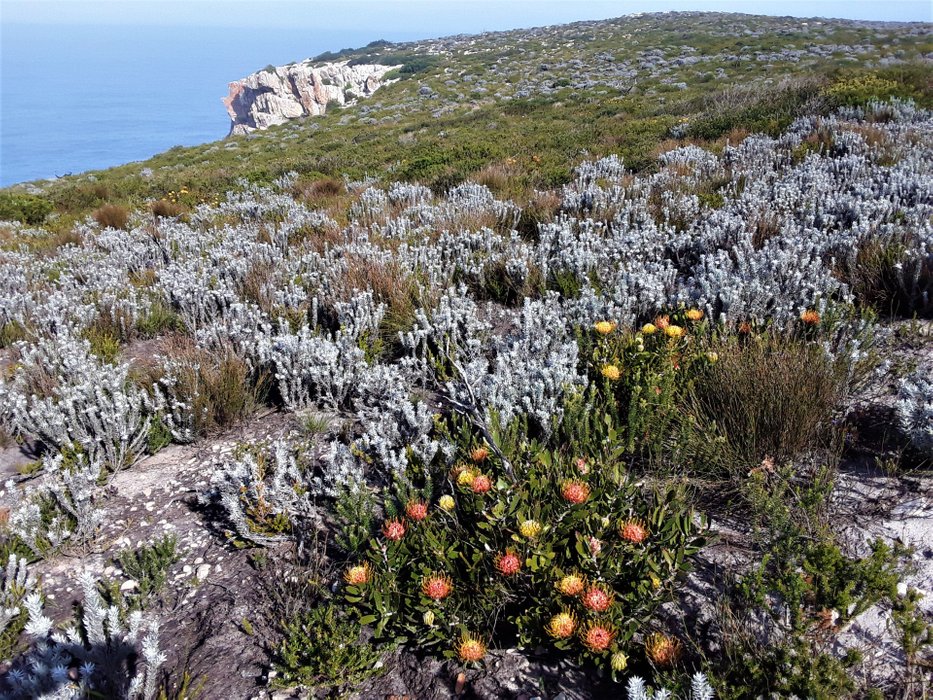 Today is Christmas, so wherever you are fellow travelers, have an awesome time celebrating the moment with lots of festivities. Here way down south it is mid summer, so we have the maximum sunlight, perfect for outdoor adventuring. It may seem odd if you're used to the northern hemisphere. I guess things are upside down here at the bottom of the globe. Nevertheless, the celebrations continue, with solstice, long sunny days and the approaching new year. May your day be as glorious as mine.
(photos my own)