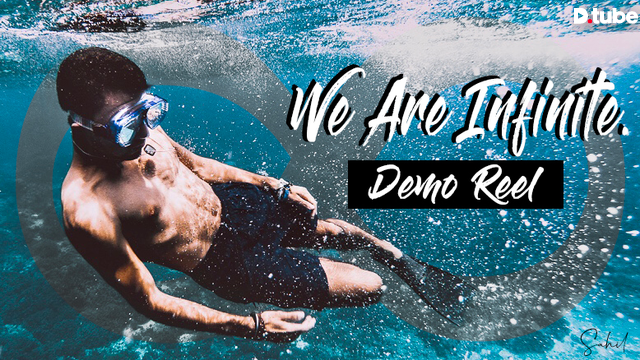 ---
STEEMIT FAM! So stoked to finally share this with you. This has been a labor of love and I'm so stoked that it's finally here to share with y'all after weeks of hard work! Putting this together gave me a look back over one of the craziest and most fulfilling years of my life. But most of all, man oh man, have I been so lucky for what I got to experience. I am so grateful. And with that being said, here is my latest film, and also my brand new video reel.
Welcome to life through my lens. This is my story of achieving and capturing those moments when We Are Infinite.
God has been so good to send me to some places in my time on Earth that I could have only dreamed of. And developing my filmmaking abilities so that I could not only have the opportunity to have incredible experiences, but also get to document them is such a huge blessing. Some of the spots seen in this video include Playa del Carmen, Chicago, Bali, Cebu, Bangkok, Chiang Mai, and more.
Some friends who I know will dig this! @kenmelendez, @purepinay, @steemusa, @dtube, @ocd, @travelfeed.
Trying to post this again, hopefully it works this time! For some reason the video is not showing up on Steemit. I know DTube has made some changes so I'm looking into this, but fingers crossed this works!
Would love to hear what y'all think in the comments! Also, let me know where is one spot that you've wanted to go your whole life? And, if you're feeling up to it, commit to making it happen by telling me how long before you take that trip!
---
▶️ DTube