Maokong Gondola as mentioned on the previous blog can only be accessed through the Maokong Cable Car from the Taipei Zoo station. It took us perhaps 20-30 minutes from the main station to the top, it was quite a ride and with the glass floor was also fun because we got to see the bottom part of the view.
Read more about Maokong cable car: Taipei Trip: Maokong Gondola Cable Car Experience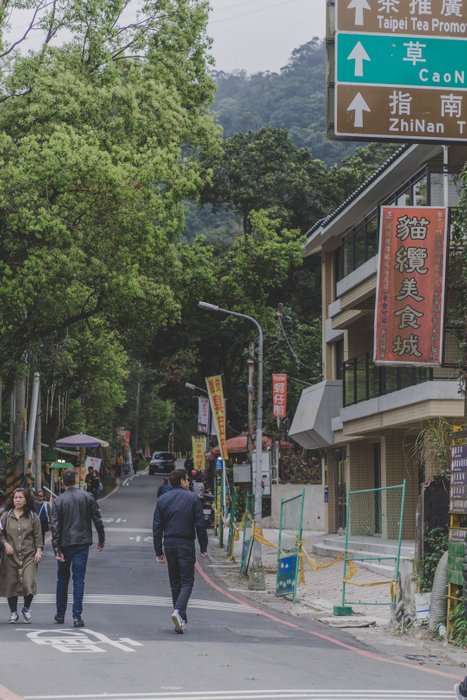 As we reached the top, it was obviously colder here so I grabbed my denim jacket and watched the view from the Maokong Gondola station. This quaint village was very peaceful! I could barely hear anyone conversing in loud voices, I heard a few vehicles and looking back, they look vintage but pretty! Those types of vehicles which you want to rent for a wedding and such.
I believe there's a way up here via land instead of taking the cable car but that would take more time while the cable car was the easiest and fastest way. However, if one wants to bring stuff with them, and I mean huge ones, then it would be best to take a car up.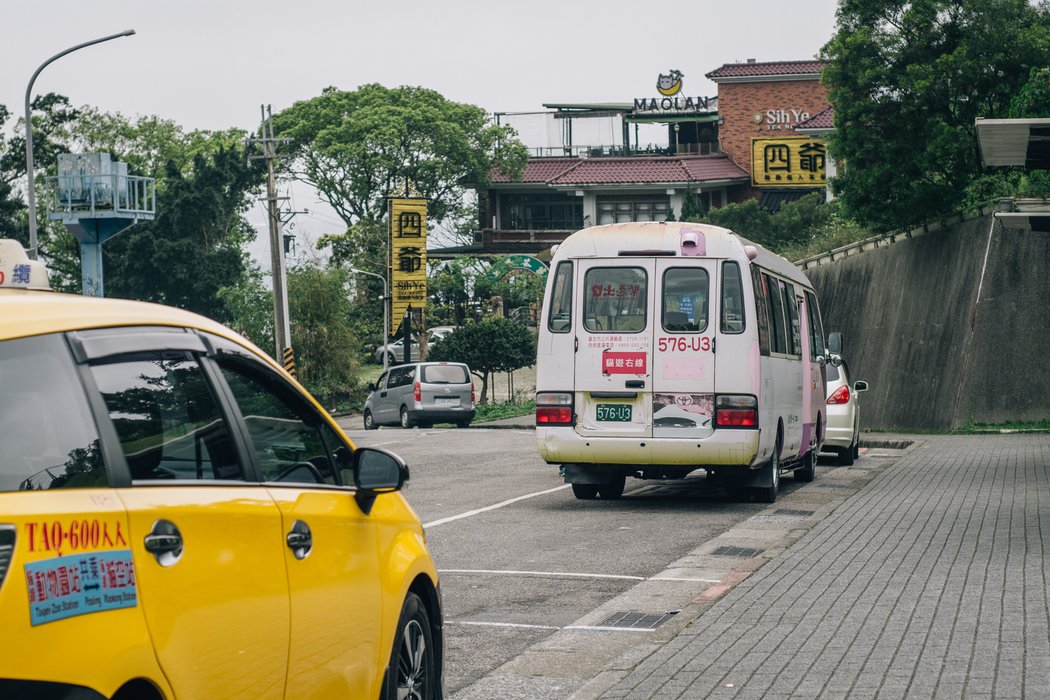 The husband here was just on his way to me and I took a snap while he walked down. Notice the Maokong Station here with some kawaii mascots! The two guys behind him were the bosses, Alan and Fred, of whom we were all thankful about this trip!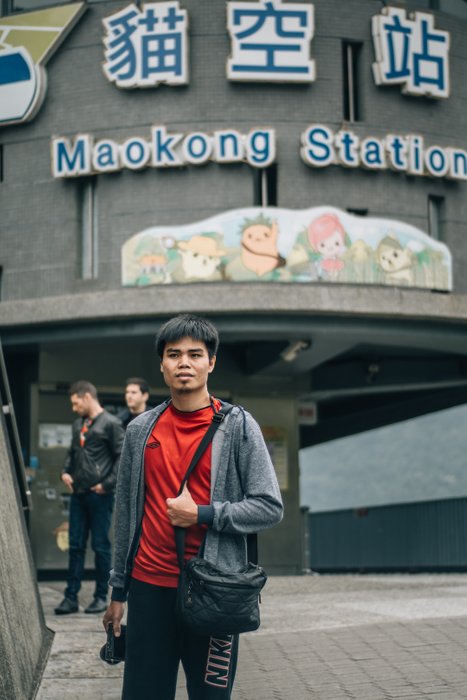 Let's have a look at the surrounding while near the station. Below is an obviously old house or store, there's signage on top but I can't read Chinese. They got their own motorcycle too, not one but two!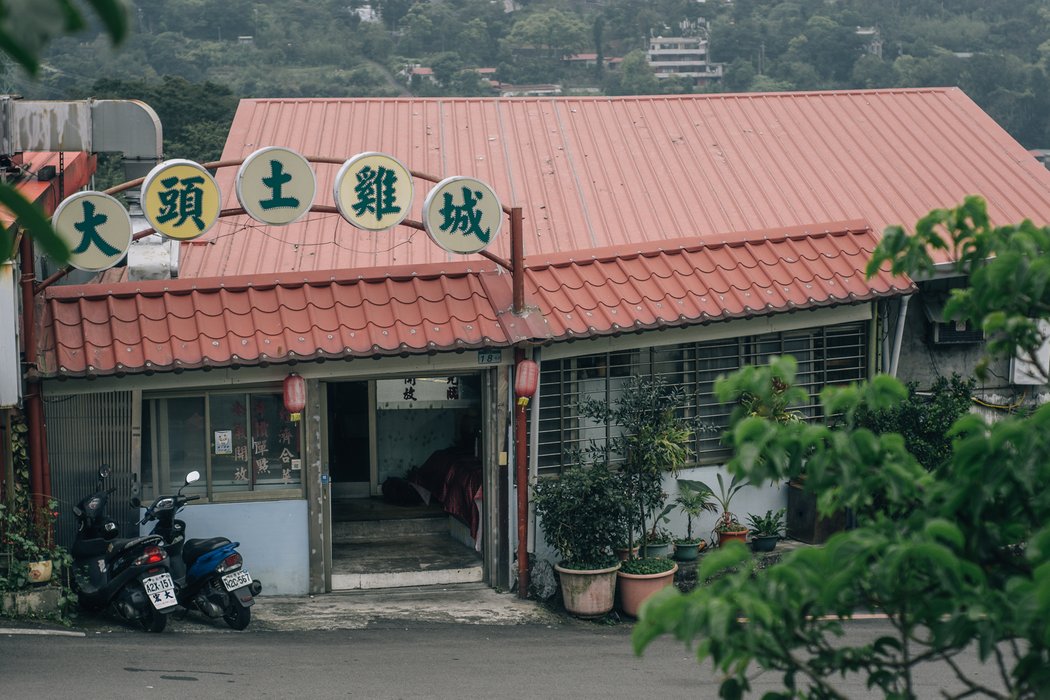 A platform is also built next to the station, I believe this was for viewing purposes but we couldn't seem to see the view from up here. So we had to move on. James, on the other hand, decided to get himself photographed in this green staircase, I immediately took shots.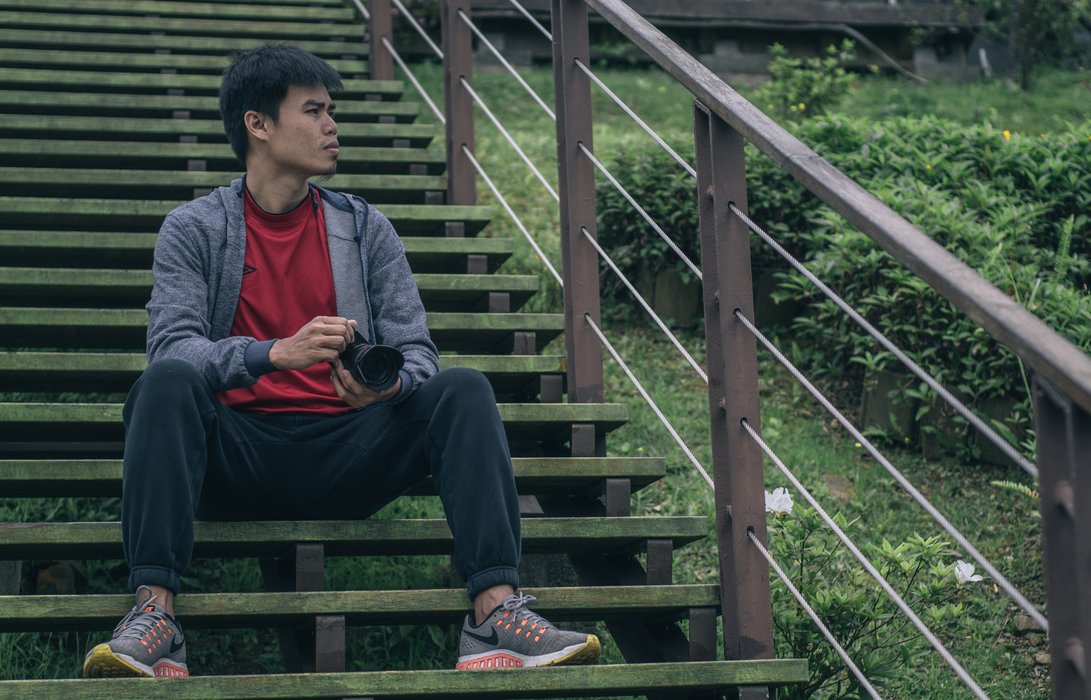 After this, we went to where most of the people around went, into that small street with some food stalls positioned next to the road. I could see some of our companions already eating and so we went ahead to check out the commotion!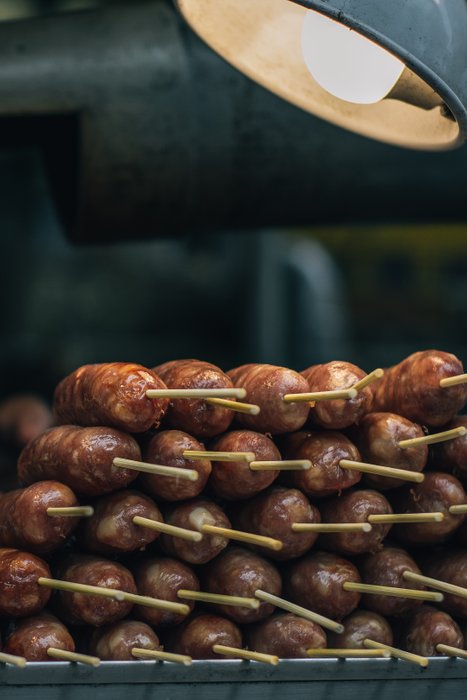 Out of the many displayed food, we got interested and curious about how their sausages would taste and so we ordered two sticks. I can't remember how much each stick cost but I guess they were just affordable.
Boy, I didn't expect it to be good! I am not a fan of sausages though but it felt like I needed a few more sticks after eating one! However, we were already on our way towards this small town overlooking the cable car view. This area as well is famous for its locally grown tea! We actually had a taste of it later after the walking adventure.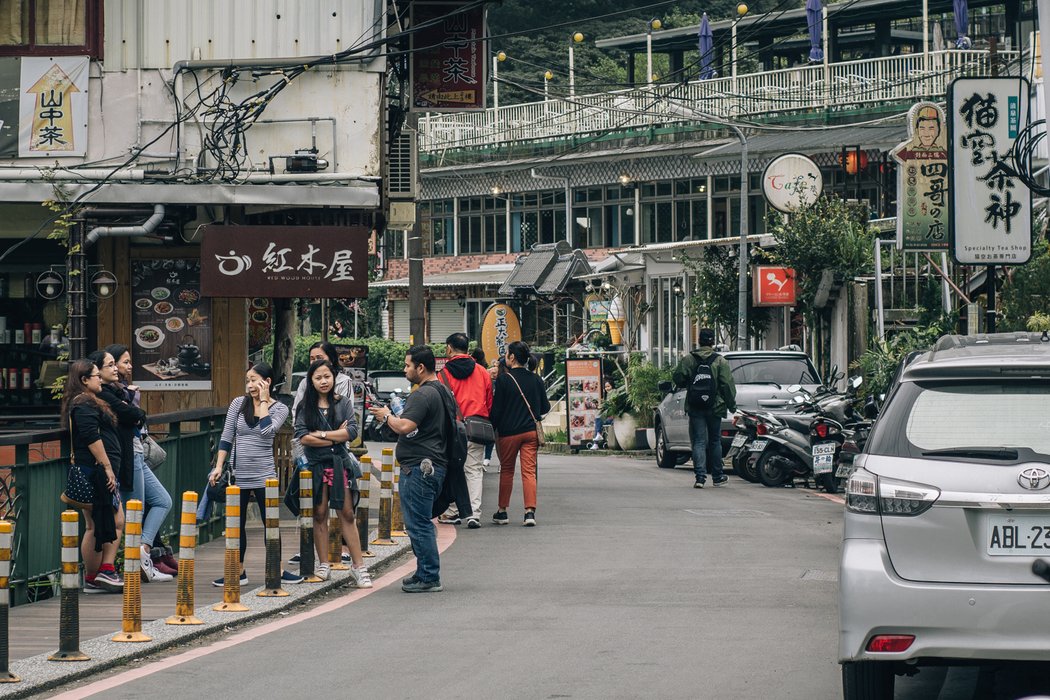 After a few minutes of walking, we had a glimpse of this village. It was super quiet, clean and very simple! This is truly a good place to just enjoy the view of Taipei and have some chitchat over some newly steamed tea!
It would have been better if we visited their Tea Promotion Center to learn about the production of local teas, how to make and drink tea and a little more about the area. Anyway, we had no idea where to find it and just realized when we were on our way back.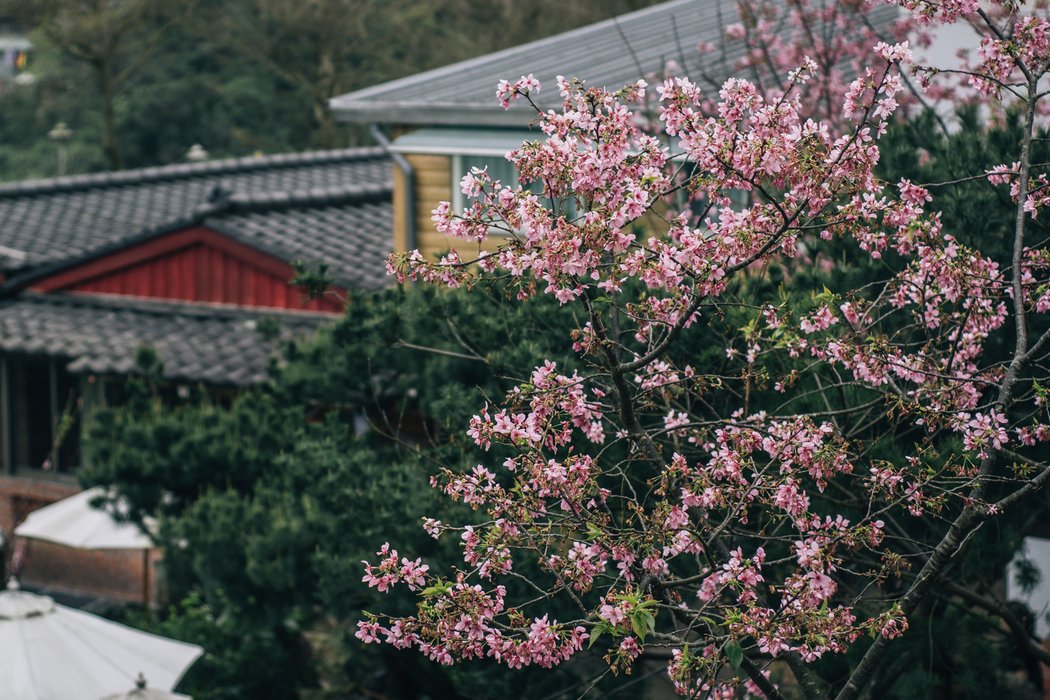 But what really excited me was the fact that we had a glimpse of our first-ever blooming Sakura tree! It was up close and we had to grab this chance! So we took a lot of photos even if they were a little far from us! Cherry Blossoms or Sakura are these cute and pretty pink flowers. We didn't expect to see the in Taipei but glad that we had the opportunity to see them real close.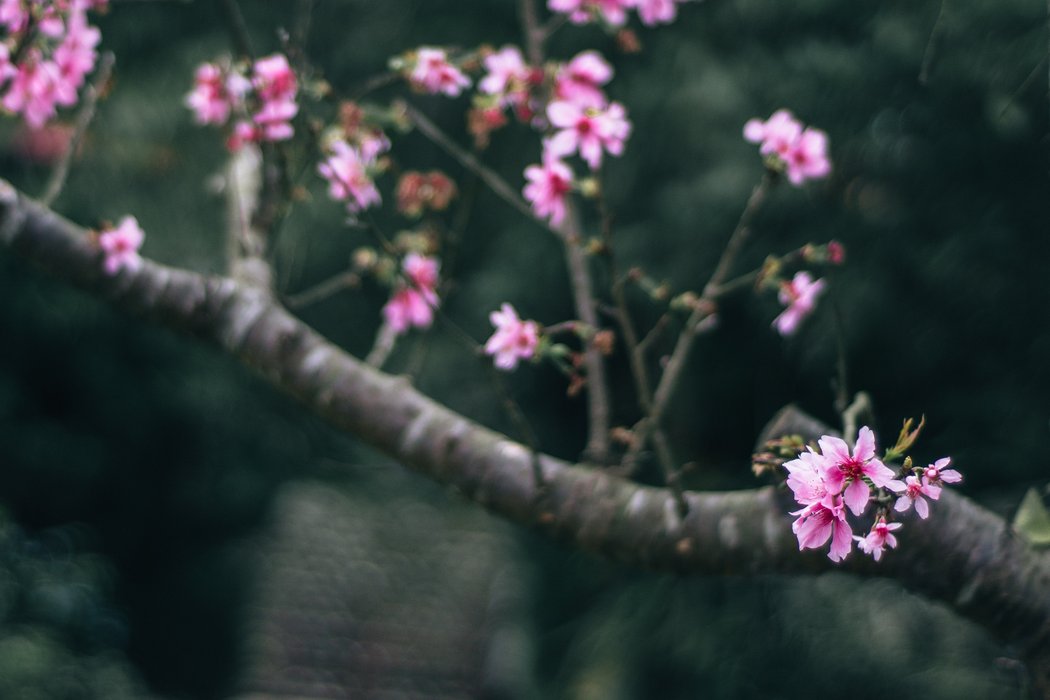 The Cherry Blossoms were just in front of this sort of bridge and we took our chances, took a photo of me and of James looking at the flowers.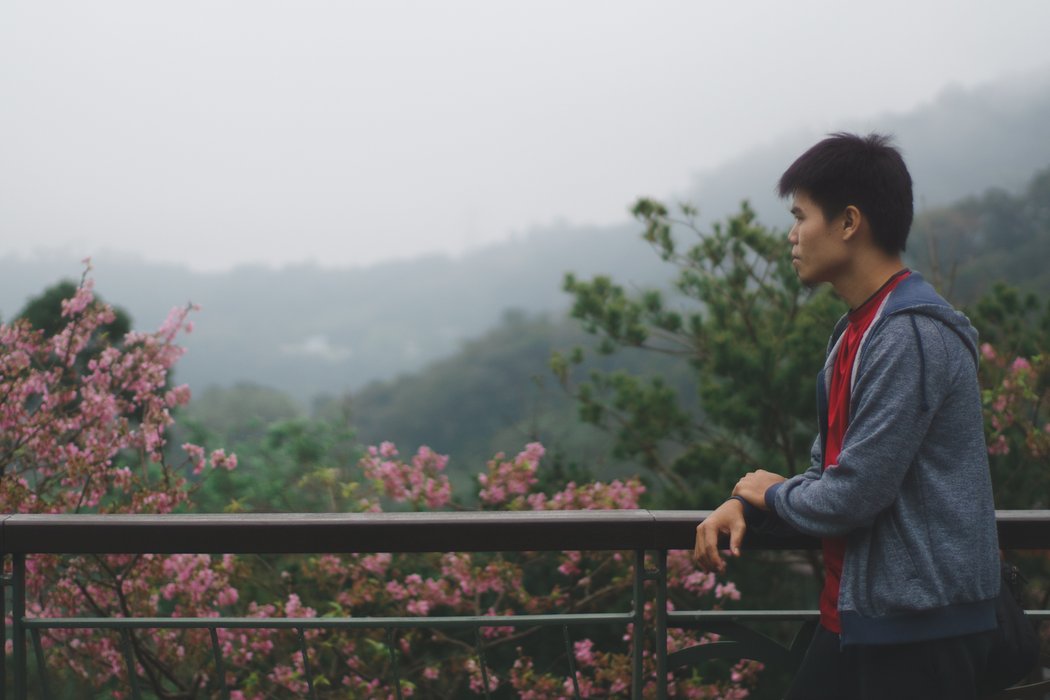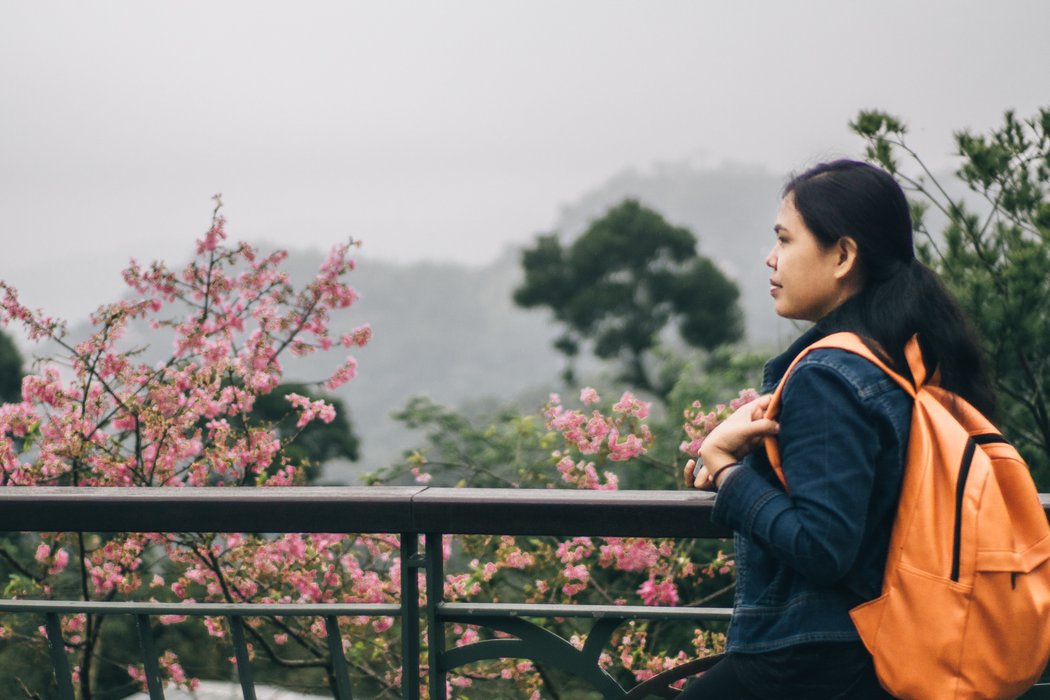 Of course, we also need a photo of us together because I believe in "take photos or it didn't happen!"
The Cherry Blossoms were already on its way to withering. I could see a lot of the flowers on the ground, I even attempted to pick up some but they were already dry. I actually kept a few flowers on my journal too but when I reached Cebu, they were all brown and dry and were all separated from each other so it was without form, I hope I can get some other samples when we visit Japan in the future!
That structure behind us is actually a restaurant which offers meals and even teas too! We had dined there and had the most expensive tea ever in our entire lives! I'll tell the story later on in this blog.
For now, let's roam around and find more photogenic areas!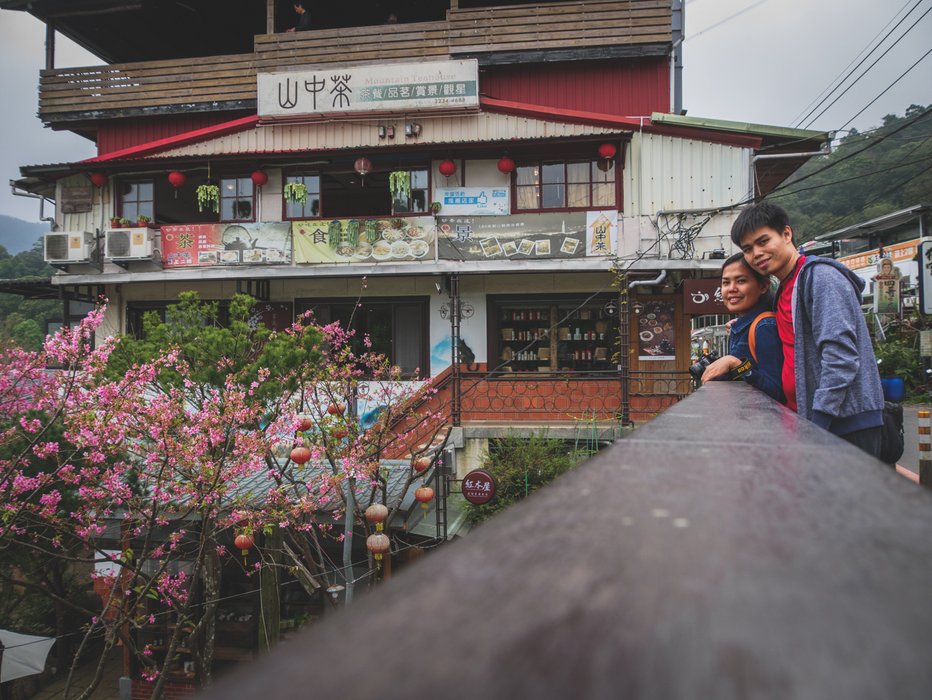 We moved forward as the other companions were also going to that direction. Again, we saw more tea shops. They were situated on the hill so there's a tendency that the visitors would need to walk or climb through staircases.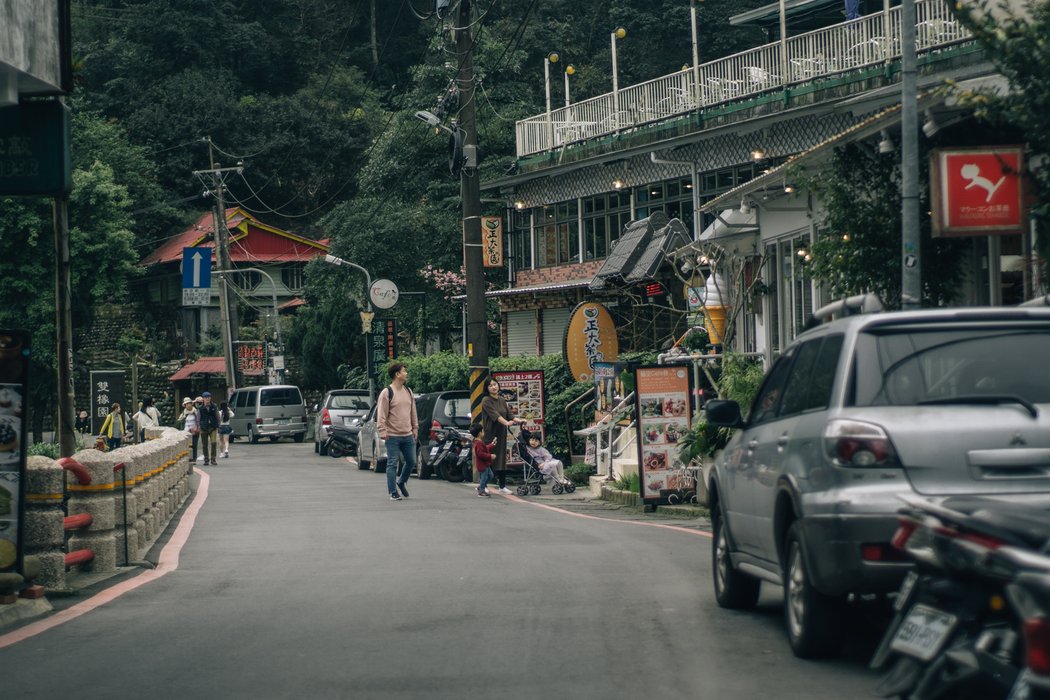 Such a peaceful place! I saw a few elderly too on our way to see some temples. It was good to find locals around, most of them were inside the restaurants serving guests and tourists.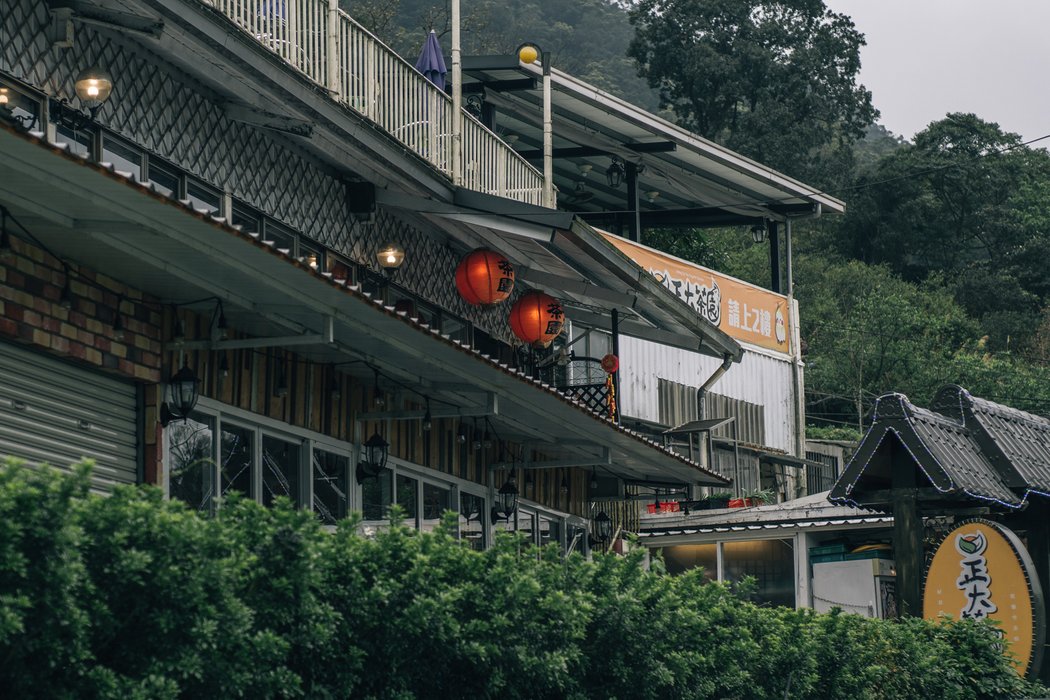 This picture above is one of the many tea shops which overs open-air spaces for visitors to have an unobstructed view of Taipei. It was, however, a little dark and gloomy when we came so the view was not very clear for photography.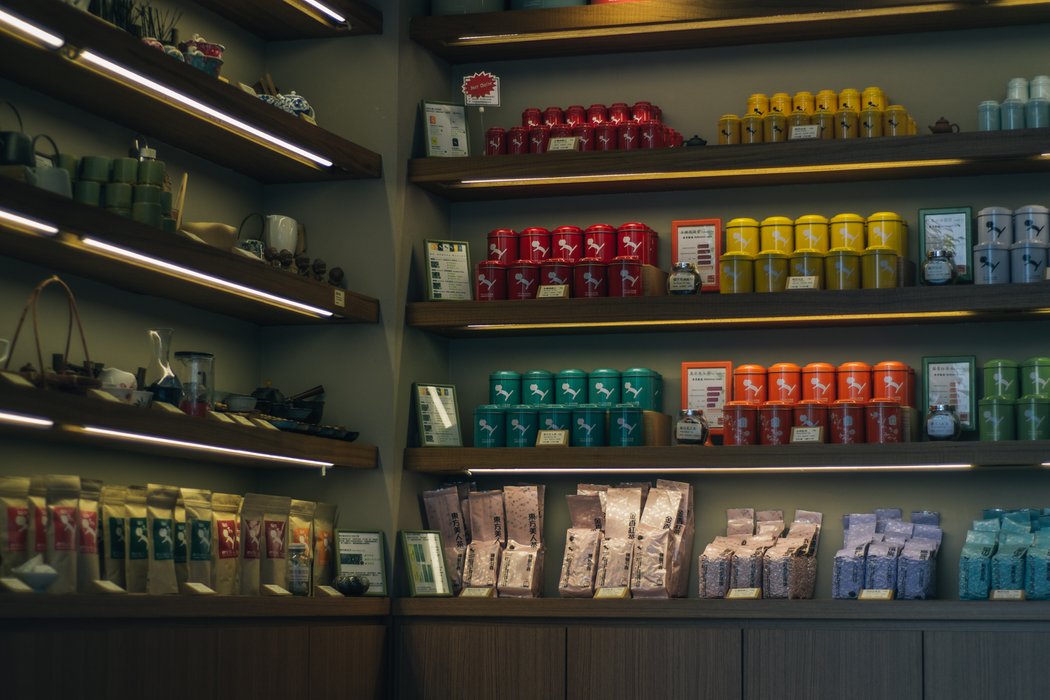 We also took a chance to check out some shops. Here above, there were dried tea leaves sold in cans. I didn't dare ask the price because one of our companions already inquired and they said it was expensive so we decided to just skip that and just take photos. Talk about budget travelers! But really, I regret not buying one for my friends and so I could bring back to them something that is really authentic Taiwanese!
Anyway, that's one reason to come back!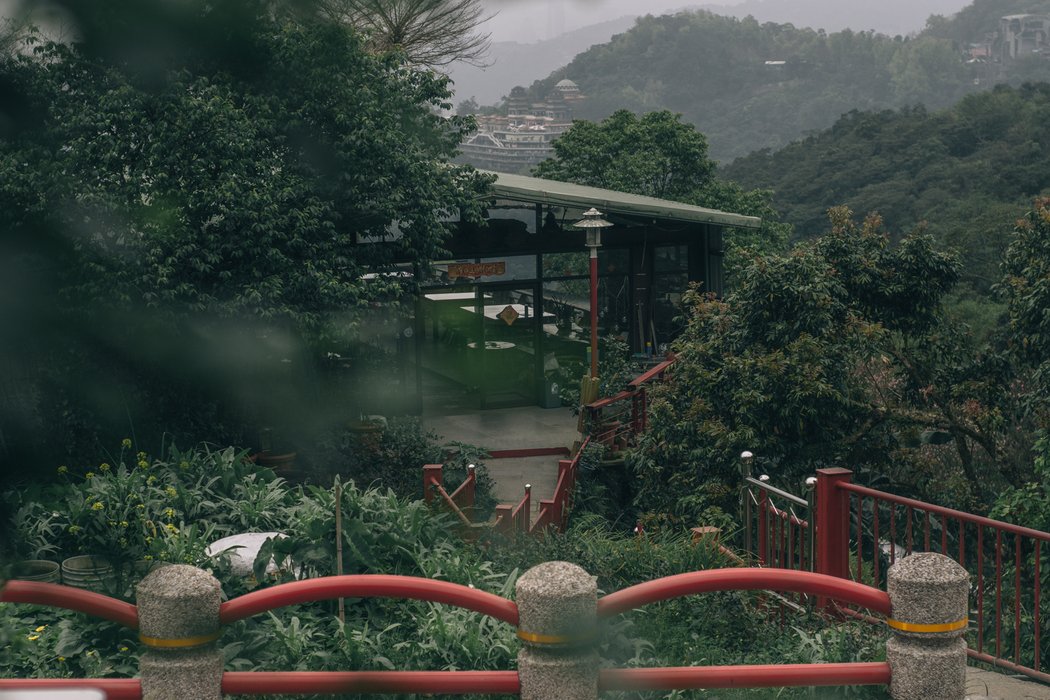 We went our way to find the next stop - a temple! Mind you, if you want to make sure to get to places in Taipei, you got to prepare those legs and feet! Make sure you ditch those high heels or whatever and wear the most comfortable shoes! I had already felt pain before noon and it didn't help that it rained so the inside was a little mushy already!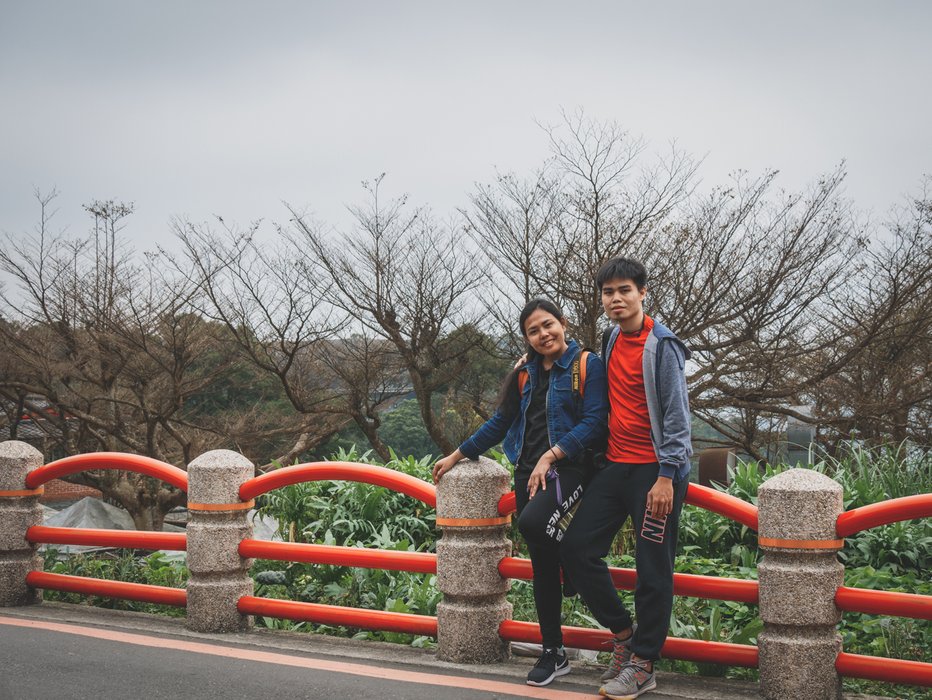 Seeing a pretty fence, we decided to take a few shots by putting the camera on a platform, set the timer to 10 seconds and snapped this photo below! Another image for the "take photos or it never happened."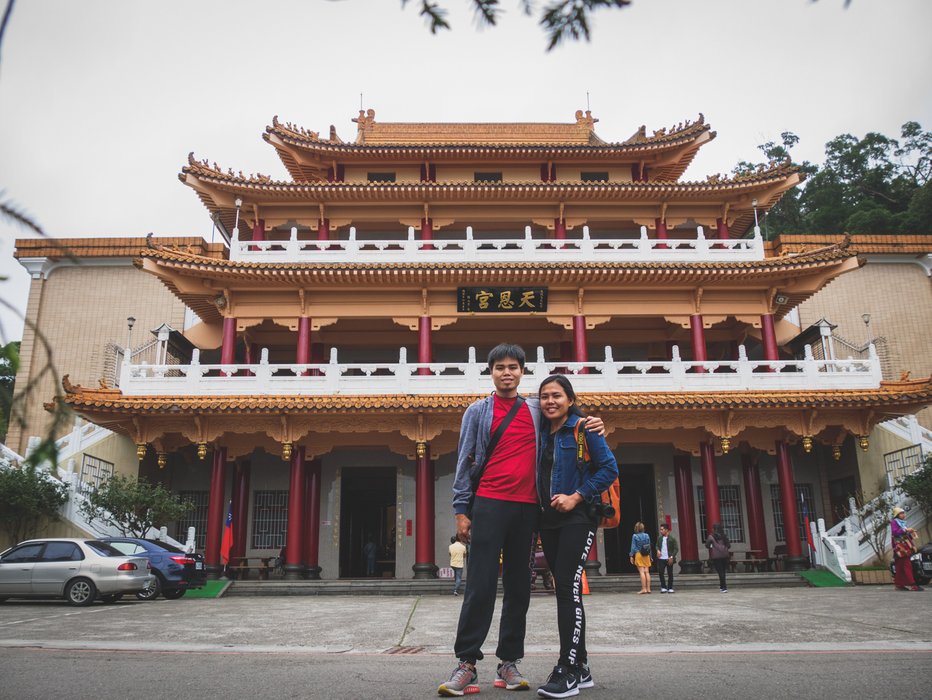 We reached Tien En Temple, this is a place of worship and is just one of the many temples in this area. A very traditional Chinese style temple with goldish decoration and there's actually a bus stop outside. It would have been easier for us if we opt to take the bus but we were just a little overwhelmed for that so we went and use our legs in walking inside.
Yes, that's another timer shot!
And we walked and walked, passed by a lot of tea houses until we passed by this curved road which was really a nice area for a photograph!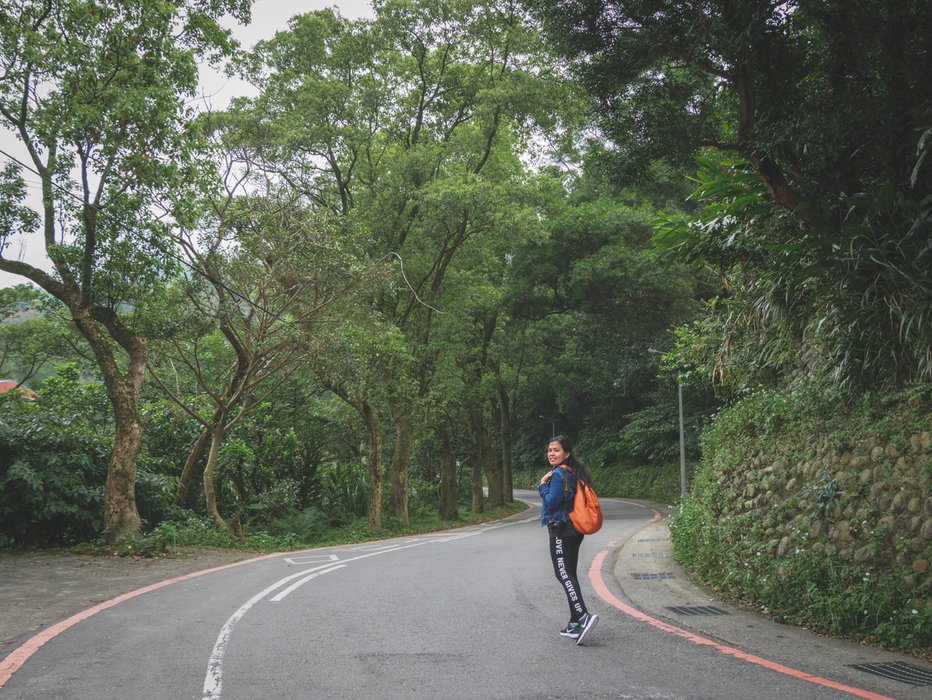 We found some of our companions along the way, those who arrived earlier than us and they were on their way back. We asked them if there's anything interesting along the way and they said none so we also headed back until it started to rain.
We didn't have an umbrella with us yet so we just used our hands to cover our heads. It was good that the roadsides were filled with trees and so although the rain was a little hard, the trees were helping us block the rain but that still didn't stop the rain from getting us wet.
Hurriedly, we reached the village again and since it was still raining, we decided to look for shelter at Redwood Tea House.
This tea house has a Cherry Blossom tree so we decided to go down to their garden, hoping to be able to take some more photographs while waiting for the rain to stop. But then, some crew show us and offered us tea and we were so scared to say no so we headed to the restaurant's outdoor section overlooking the gondolas.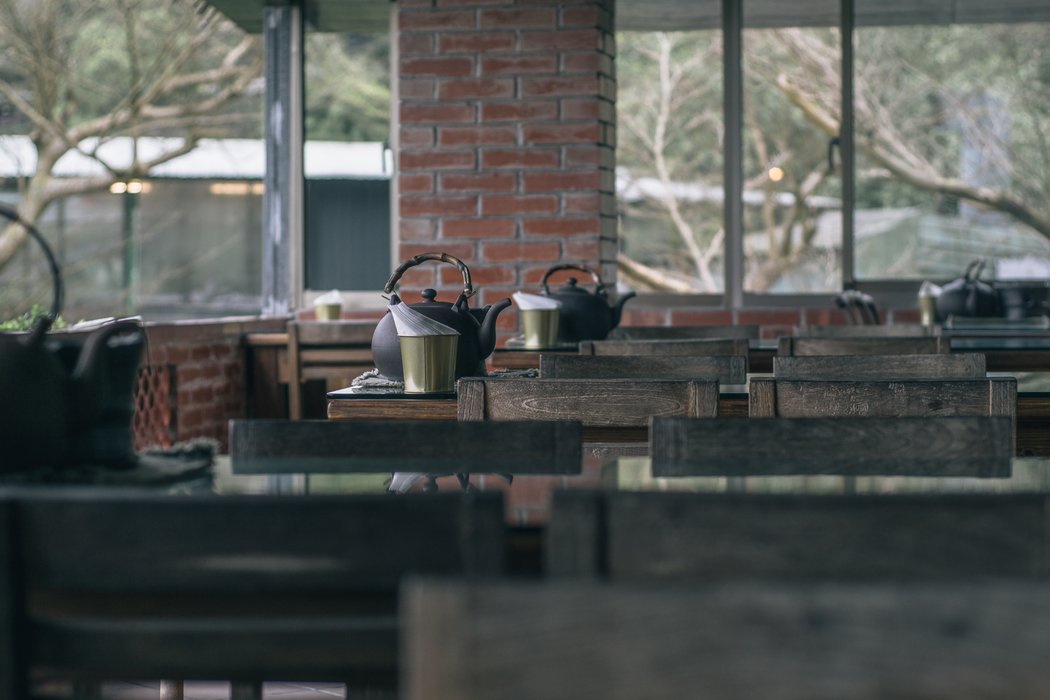 Honestly, the tea house was nice and very homey feel. I love those pots already placed on each table, prepared for the guests.
I took my time taking photos while we waited for our order.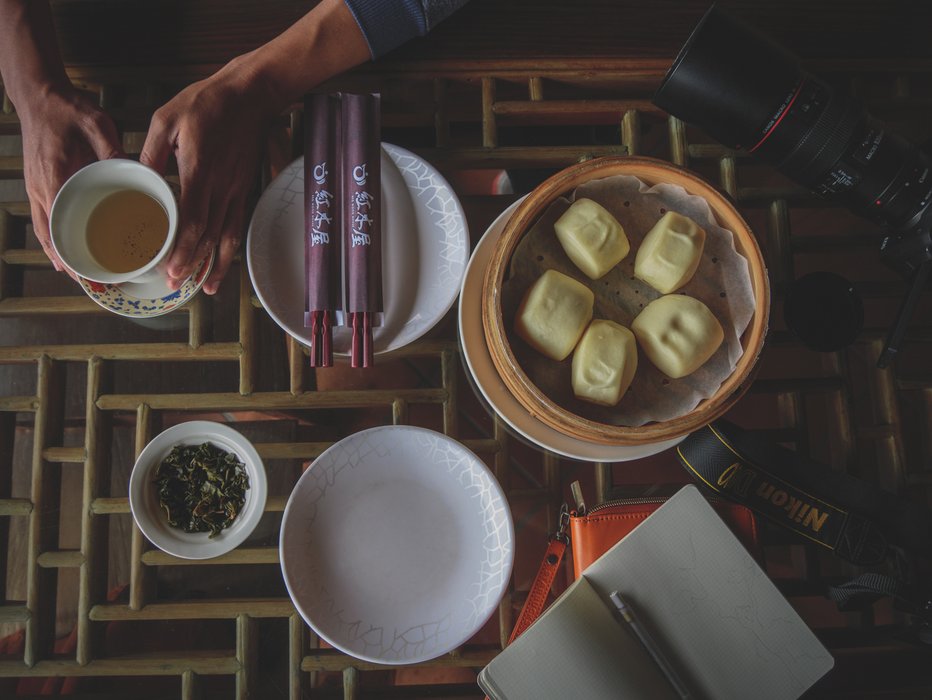 As you can see, we only ordered two from the menu which we didn't really understand because they were all foreign to us plus the pricing was too expensive for our budget. The buns were really good by the way and the tea was just what we needed for the cold weather!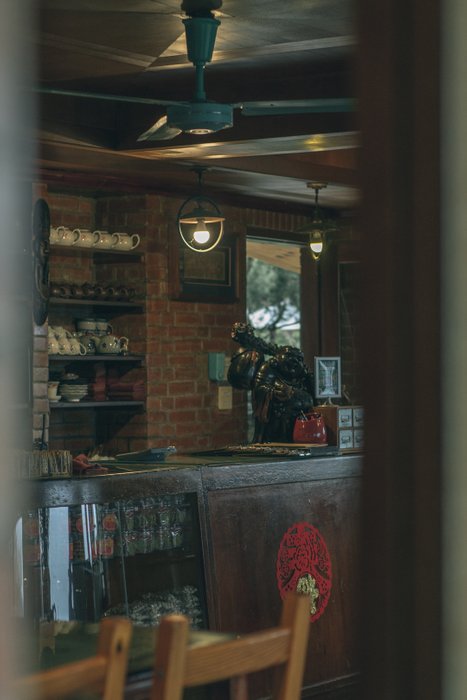 We killed time, waited for the rain to stop. By the time the rain stopped, we headed towards the station so we could go to the Taipei Zoo which was two stops away. But on our way back, we also decided to stop by the food stalls so we could grab some food for lunch. Yes, we ate a few buns but they were not enough.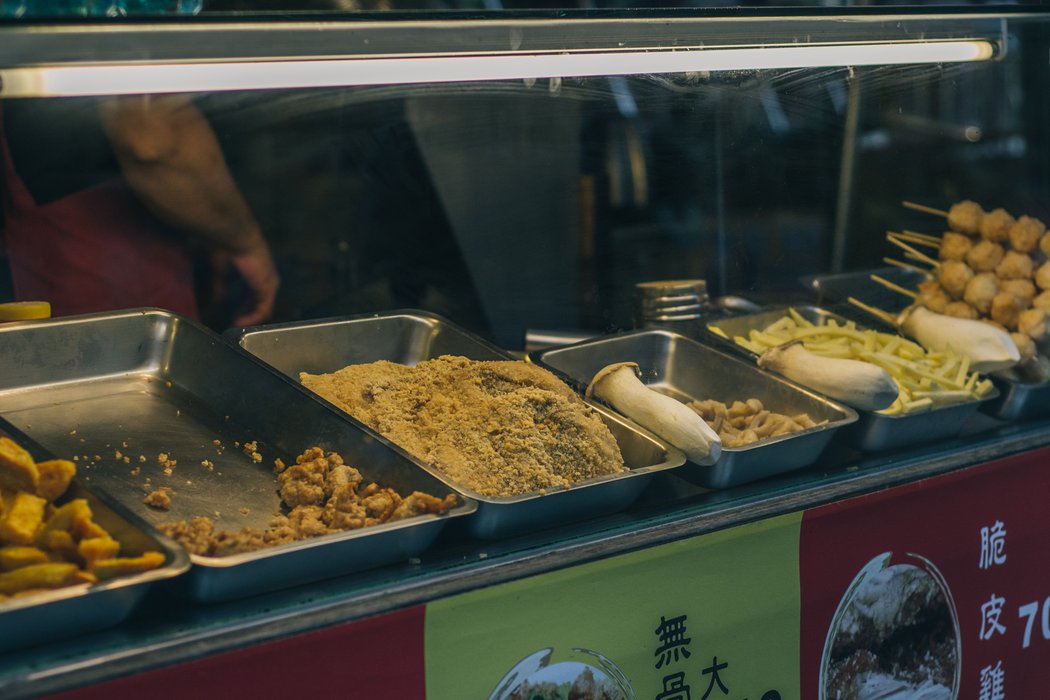 We ordered sausages, some fried chicken pieces and sweet potato fries. All of them were really good most especially the sweet potato! I can't believe their seasoning was so yummy!
In fact, while we were at the station, I wanted to go back and buy more!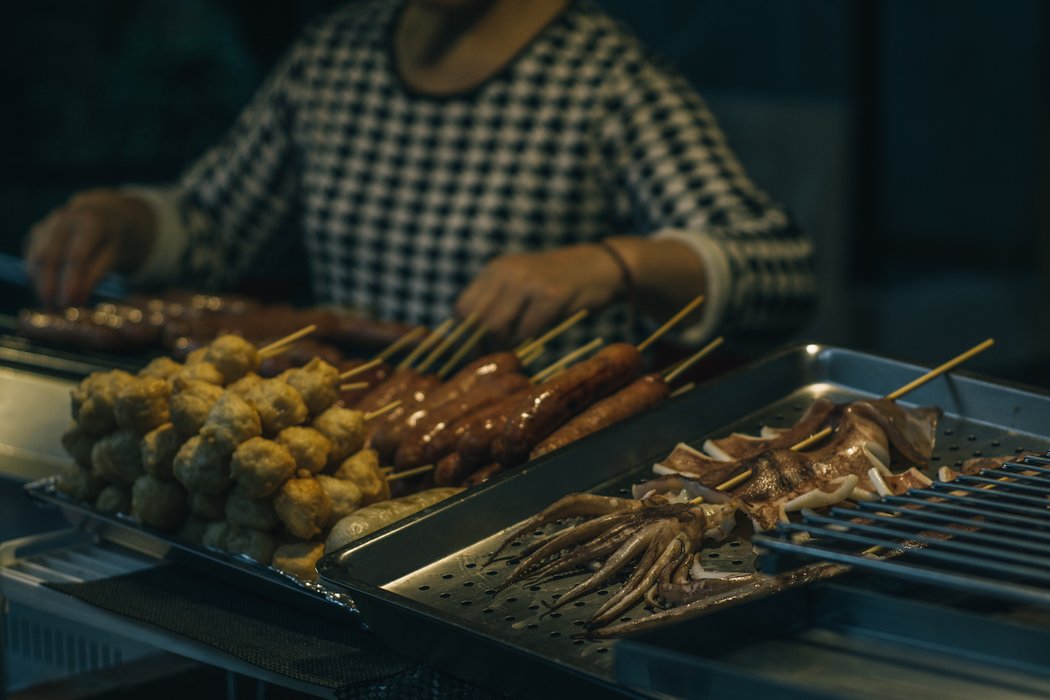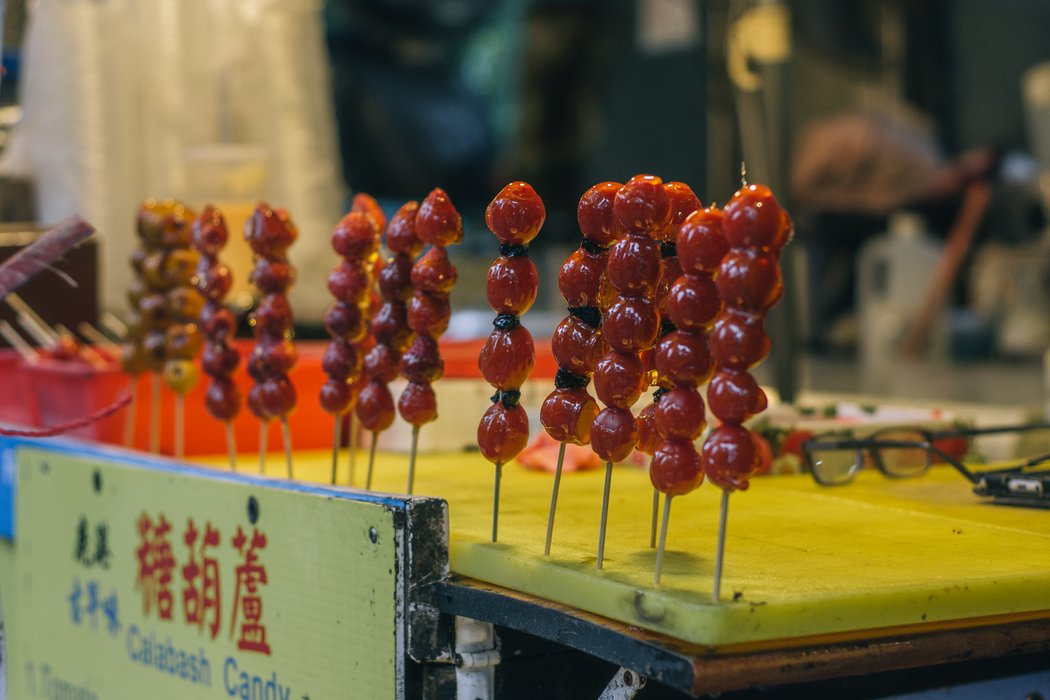 Overall, we ended up getting tired of this walking adventure, we got drenched and had an expensive authentic Maokong Tea and for the very first time seen and held a real cherry blossom tree with its flowers! I guess I have to stop thinking about walking but focus on being thankful for this opportunity given to us instead.