Today we went to Susono. Its a town near Mt. Fuji in Shizuoka, Japan. Most people especially tourists (me included the first time I was in Japan) use this town as a starting point to catch the bus to the 5th station of Mt. Fuji and then climb the mountain to the top. That's a very good thing to do, one of my best memories was the day I climbed the mountain, but there are things to see and do in Susono too.
First, we went to a waterfall that was in the town, in a park called Susonoshi Central Park. Theres an old farmhouse to look around in...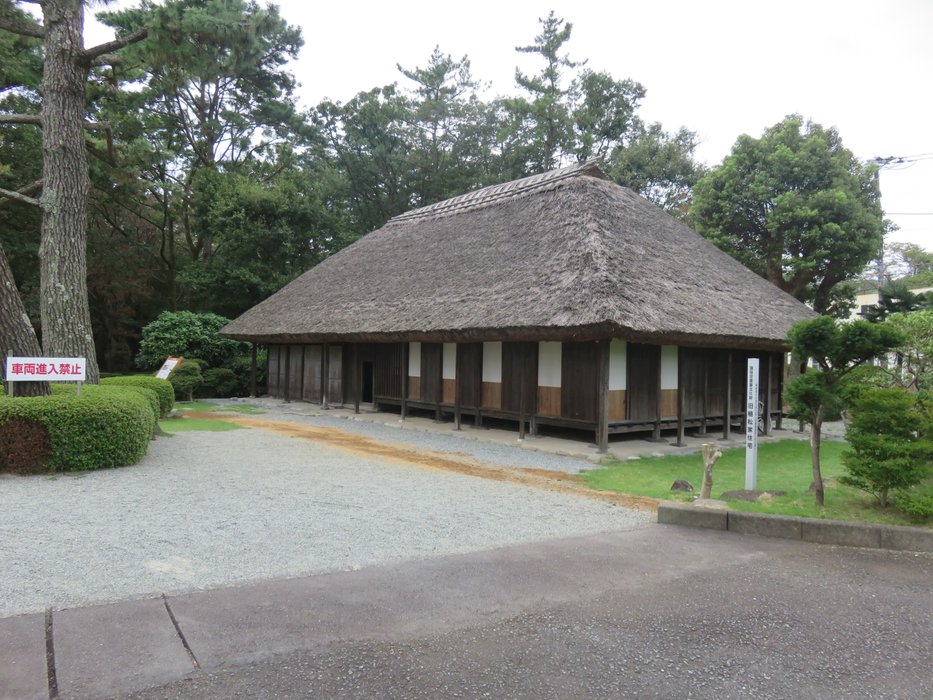 Then the path takes you down to the waterfall, actually, five waterfalls, weird, I thought because this place is right in the town! but its pretty big and natural, not man made.
You can take a suspension bridge over the river to get a better look too.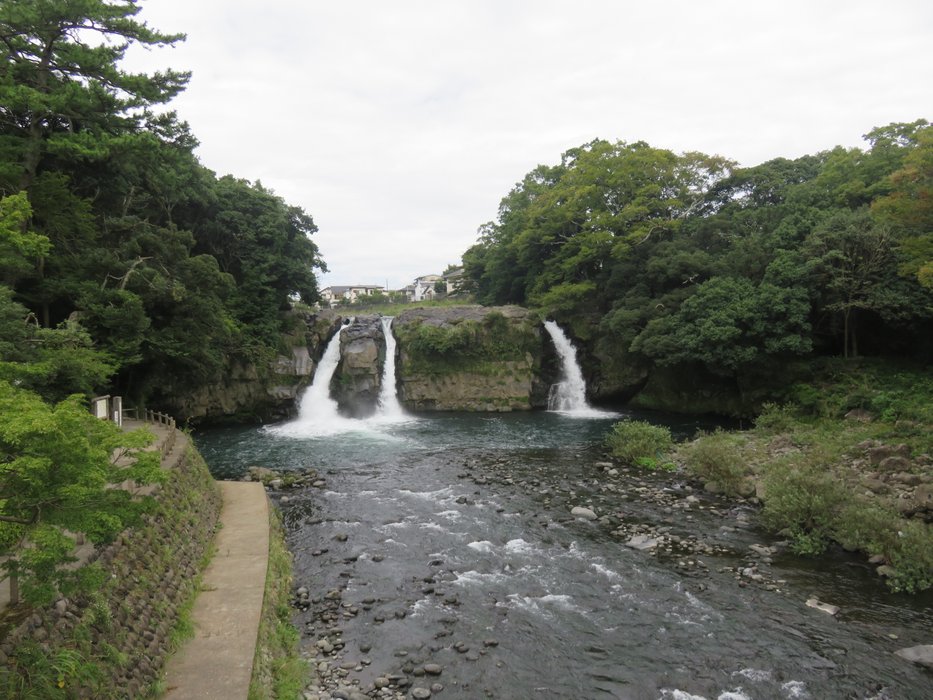 The other two waterfalls are no less impressive, but are off to the left in the trees, there's a path that has been blocked off, to stop high school kids from swimming there I suppose. Now there are only plastic bottles in the water.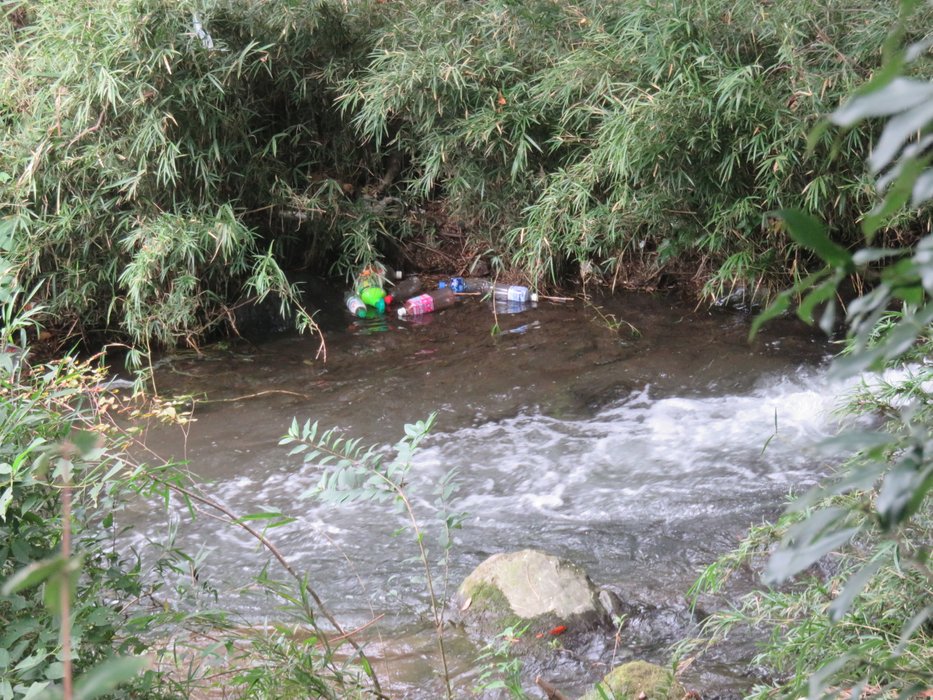 Next we took a five minute drive down the road to a small canyon. Small but pretty. In Japanese its called 屏風岩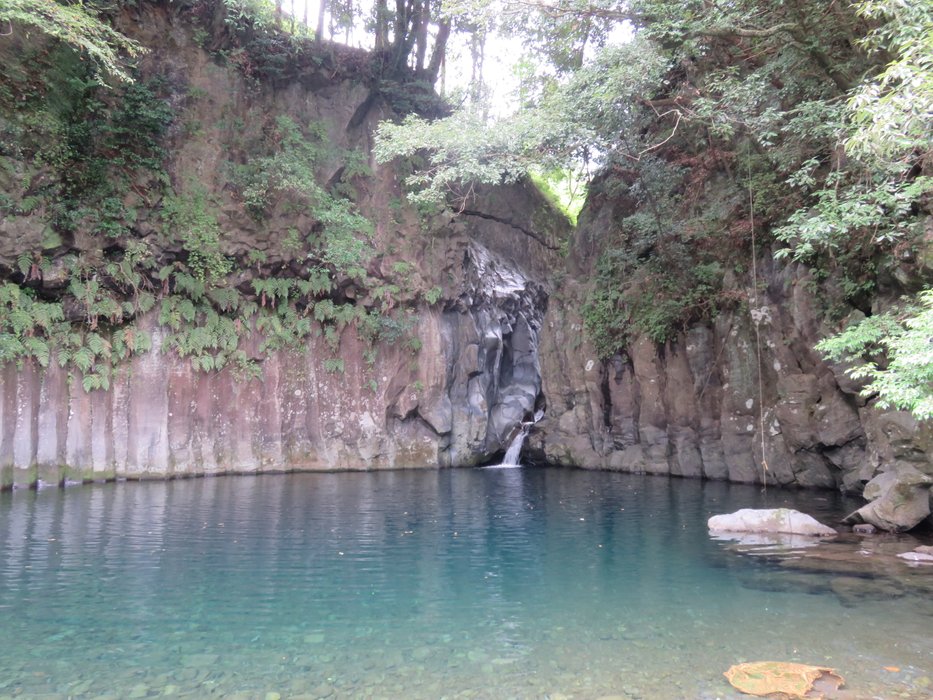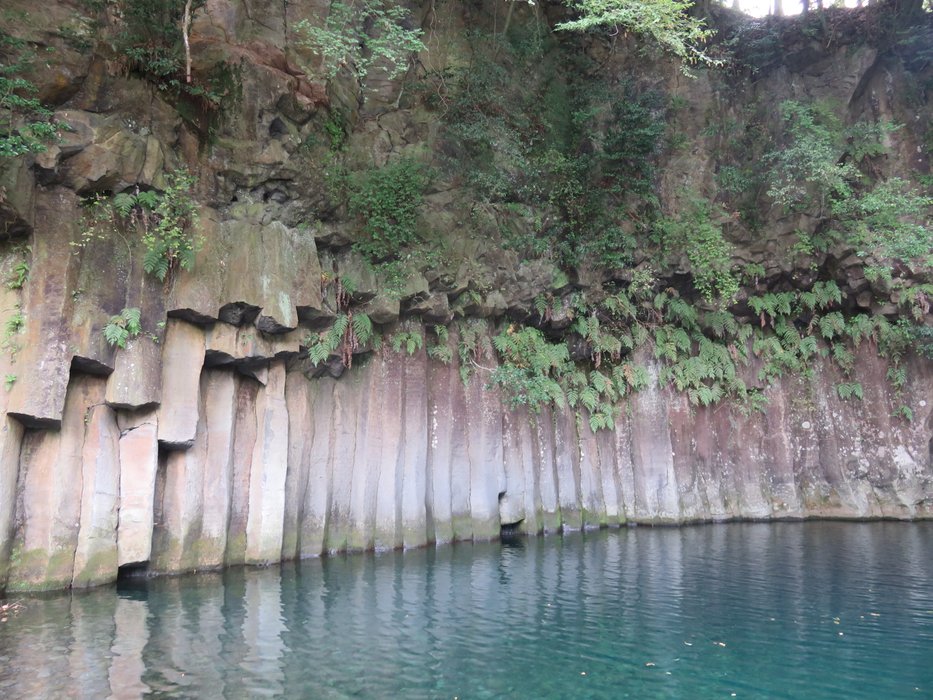 After this nice little place, we went a bit further north towards Mt. Fuji to a Cosmos field. Cosmos is a flower out now in Japan and Mt. Fuji is near, so you can take some good photos, not today though, as the mountain decided to stay behind a cloud.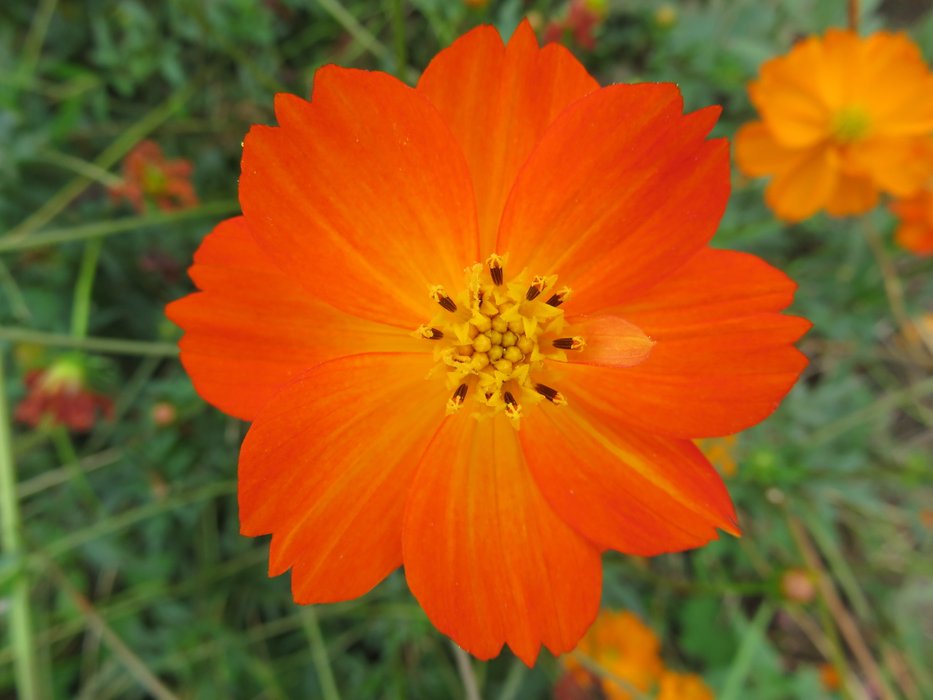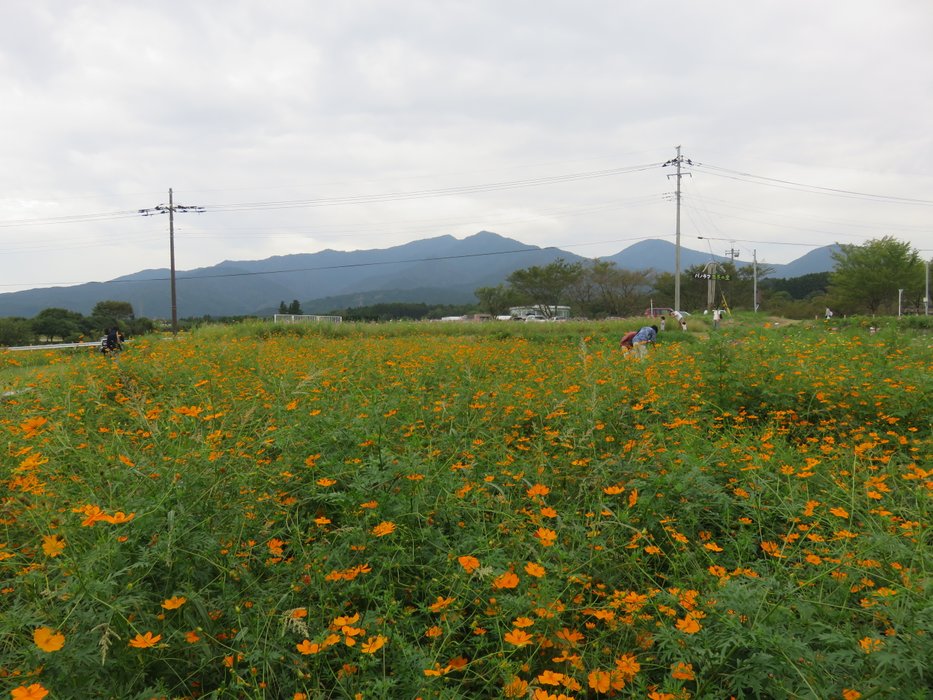 Right next door to the Cosmos field is a hot spring, called Healthy Park, so we went there. Its only 520 yen for three hours!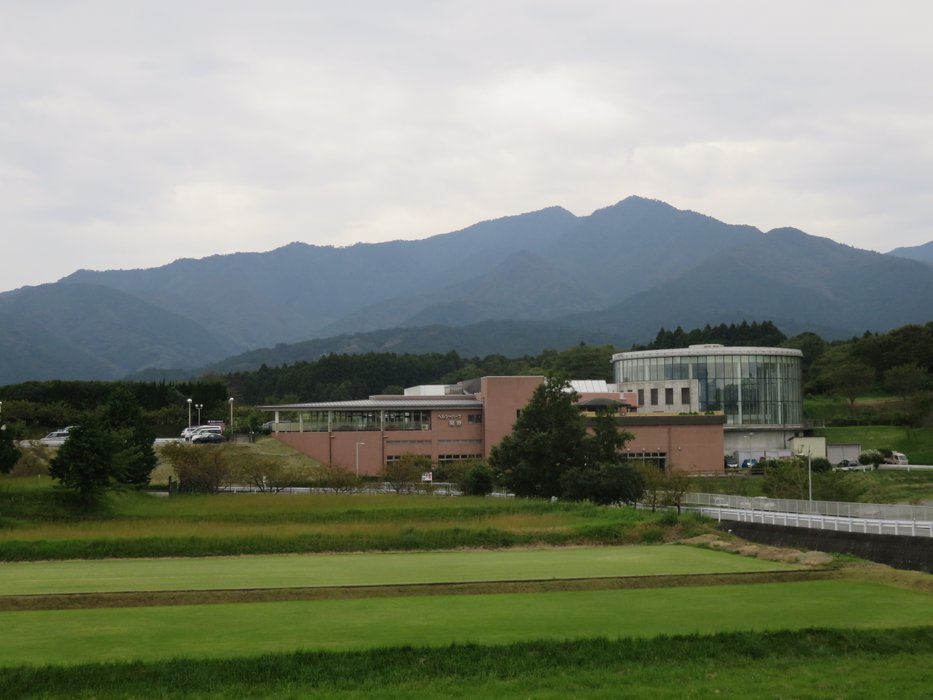 Then we had lunch in a soba restaurant nearby, but it wasn't that good, so, no comment.
All in all, the day out, not including the soba lunch, cost 520 yen for the Onsen, as everything else was free.
Susono is a nice place to visit, there's a huge cave nearby too, which we went to last year, Gotemba, a town nearby, has a big shopping outlet centre in the countryside where you can see Mt. Fuji really close up and there are lots of other things around Mt. Fuji too. A nice place to spend the day.