The Tanabata festival takes place all over Japan in July. People decorate bamboo with little pieces of coloured paper with their wishes for the future written on them. There are, however, three cities where the decorations are taken to another level. They are Sendai, in Miyagi, Shimizu, in Shizuoka and Hiratsuka, in Kanagawa. We went to the Hiratsuka one this year.
Tanabata is the star festival. Its on the 7th day of the seventh month of the year. This day is when the two stars Altair and Vega, which are usually divided by the milky way, are, at last, able to meet.
This years Tanabata festival in Hiratsuka had no food or drink stalls around, so the convenience stores made a killing. We went on the Saturday, the festival lasts until Sunday. Before going to the festival, we collected the seven stamps from the seven lucky gods around the city. Afterwards, we had a quick beer in an excellent little bar, called Yggdrasil Brewing, which is near the station and the French dude there told us about the no drinks and food policy of the festival this year. He said it was because the decision was made in February when coronavirus was pretty bad and, due to indecision, nothing was done to reverse this afterwards. Typical Japanese inaction, but good news for bars like his near the festival area.
When we finally got to the festival, which was a much reduced affair since the last time we went in 2018, we spent about an hour wandering around the main decorated street and a few other decorated areas near the station, where the best displays were.
These are some of the pictures that I took of this years festival.
Hiratsuka Hachimangu Shrine, with the festival decorations on the red gate and in the distance.
The main entrance to the pedestrianized area.
Getting nearer.
These are the usual Tanabata decorations that you might see in many areas in Japan at this time of year.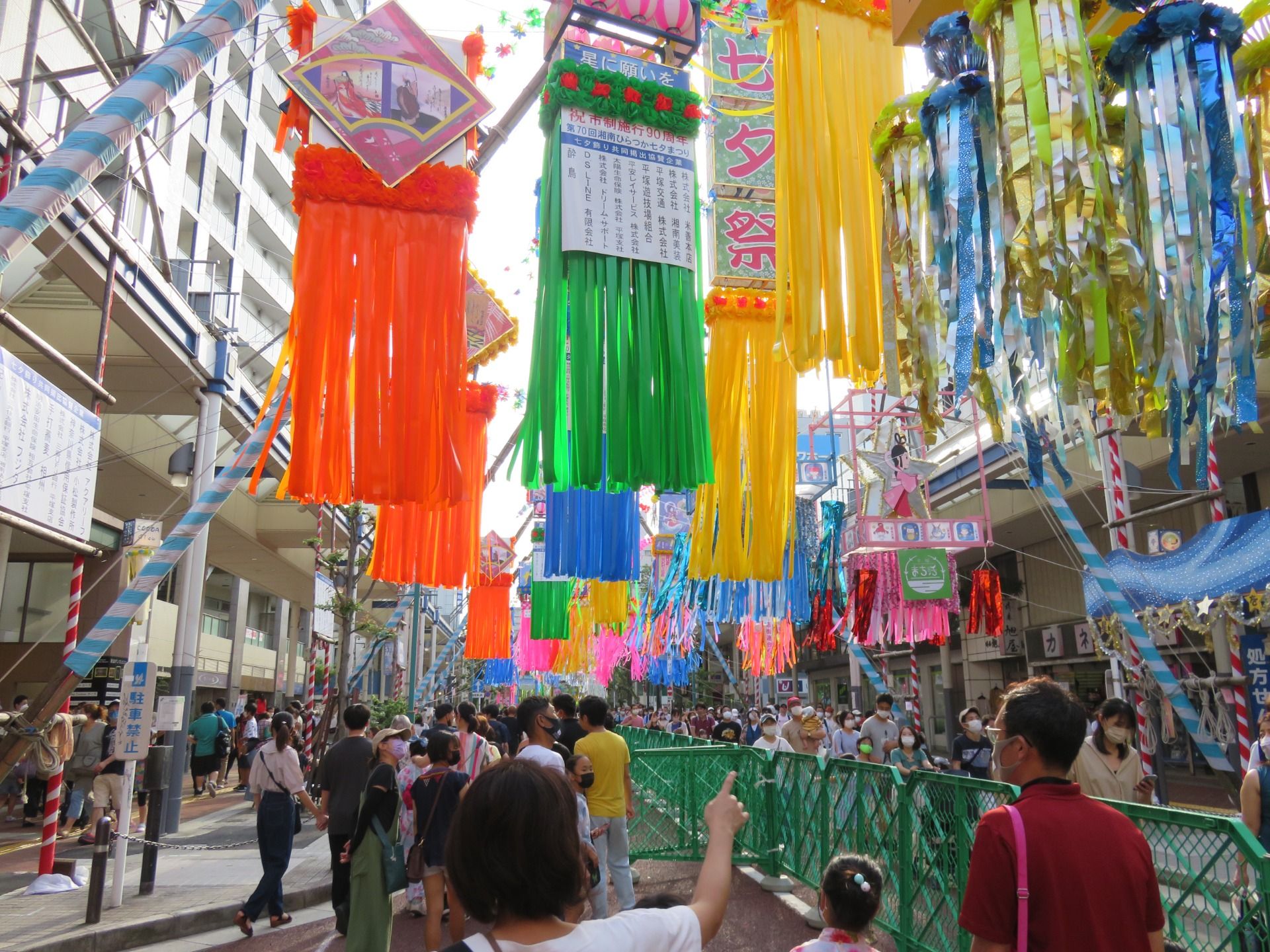 These are special decorations for Hiratsuka.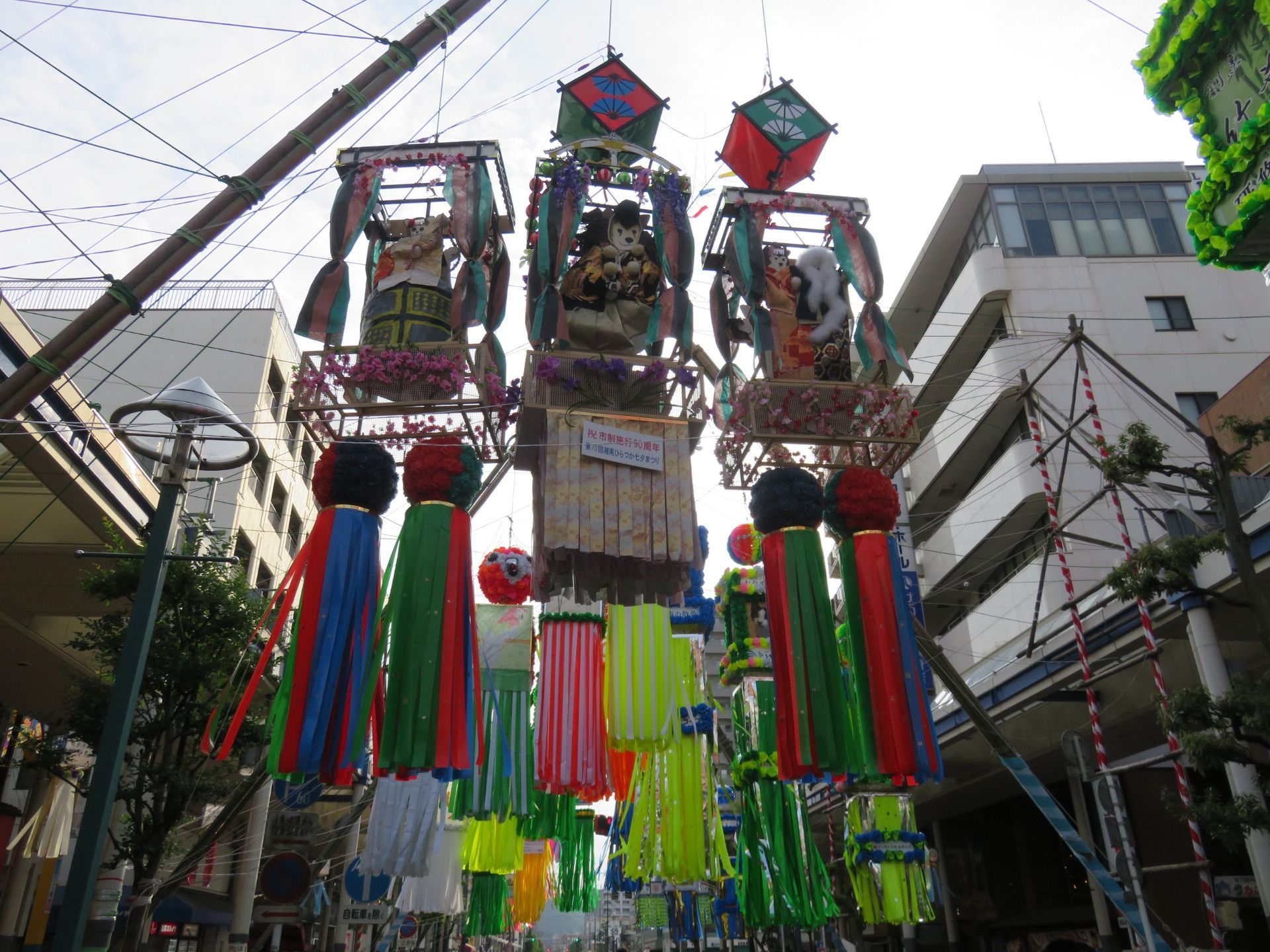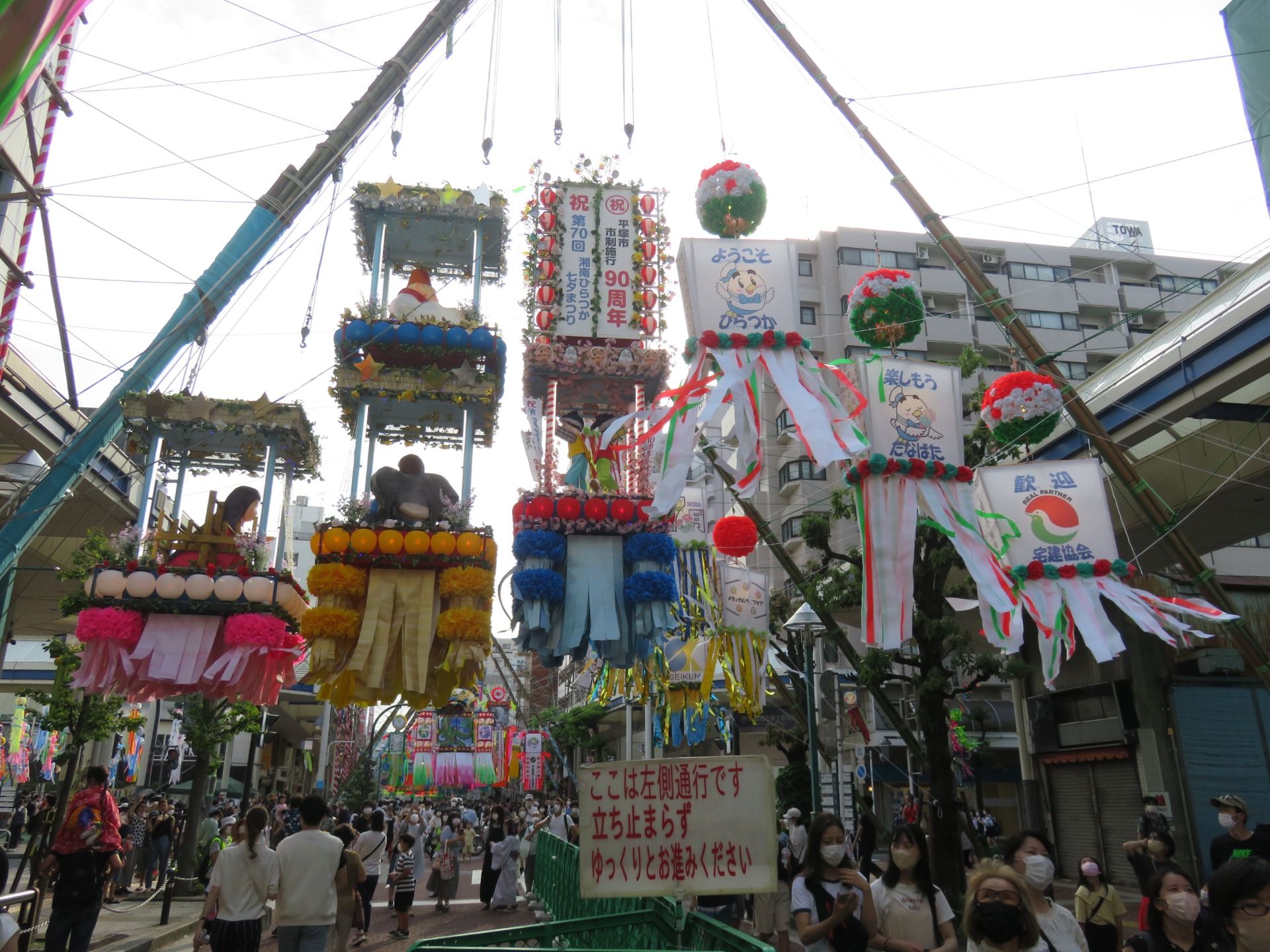 The hydrangeas were still out.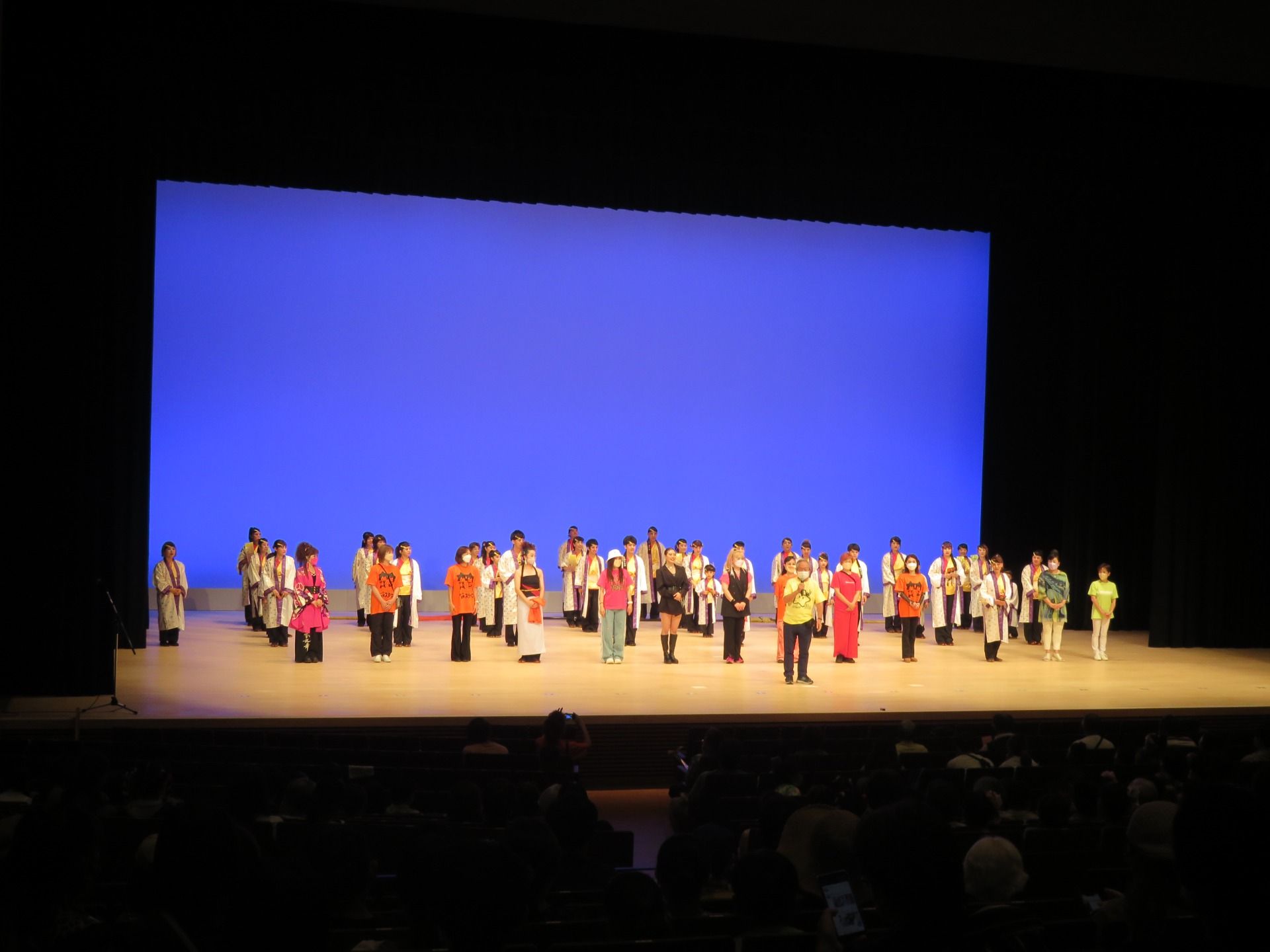 There were free performances in the new auditorium. We arrived there at about 4pm and so missed everything except the ending speech. It was air conditioned though!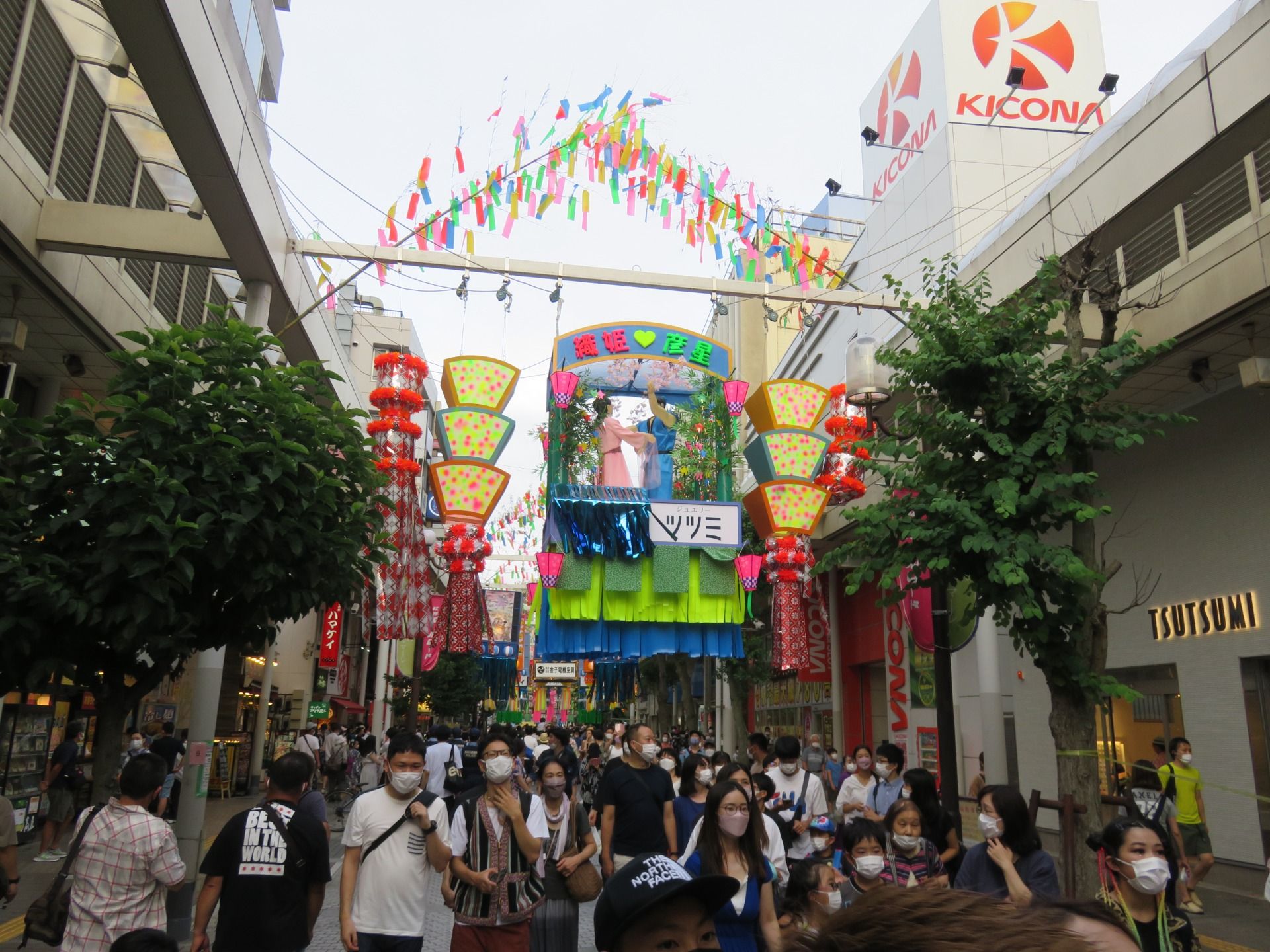 Lots of little bits of coloured paper in the air, with peoples wishes written on them.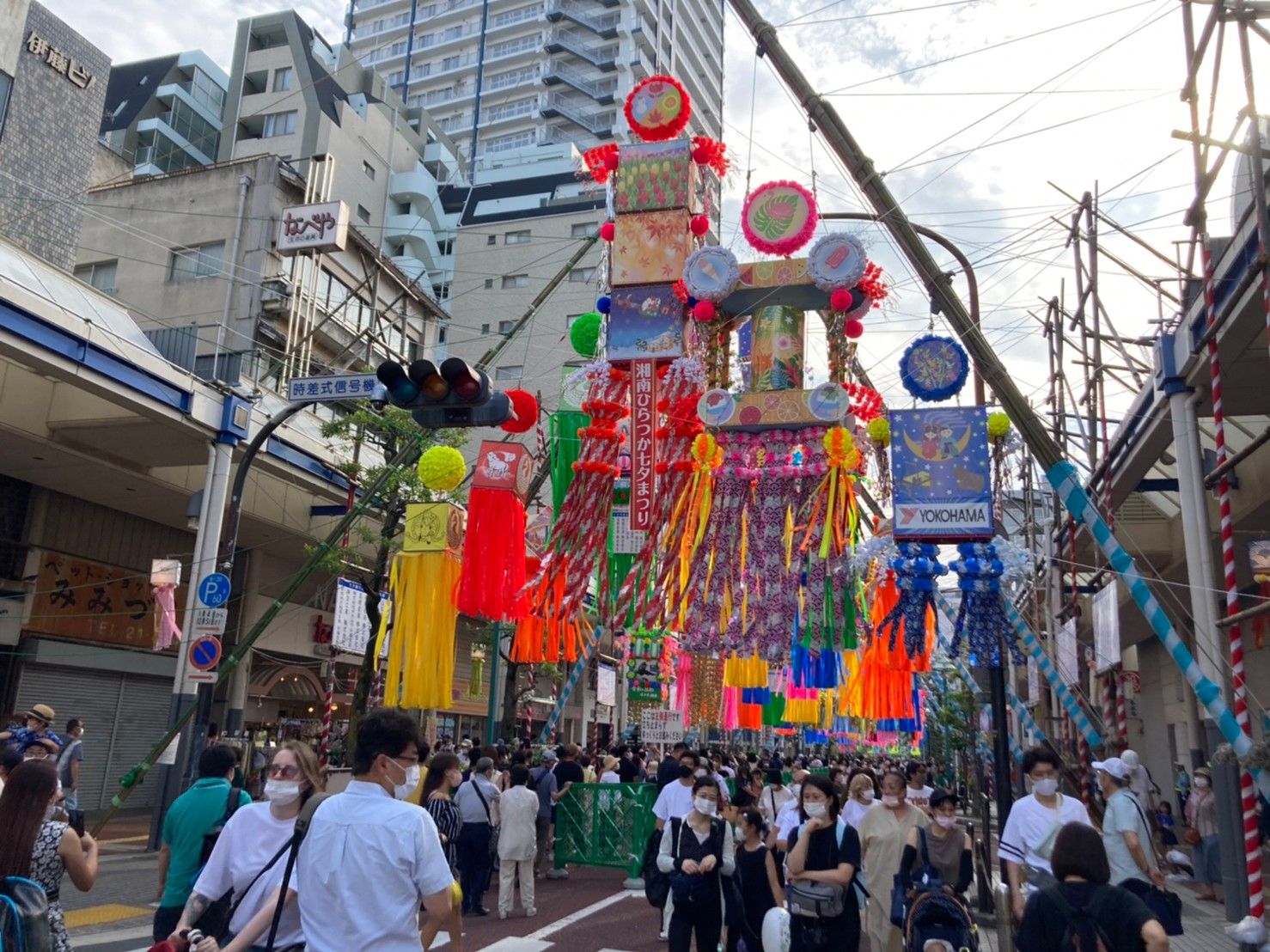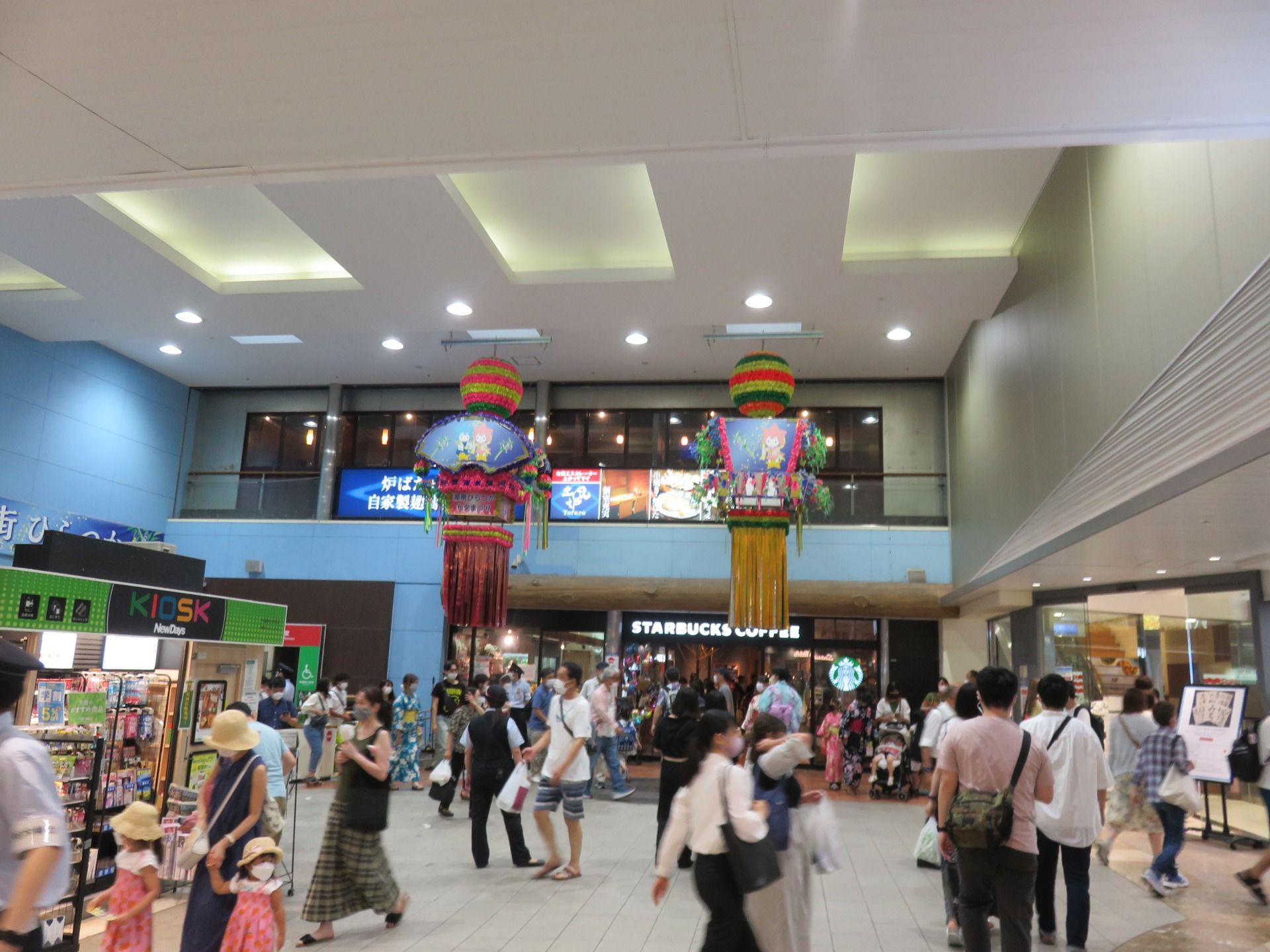 Back at the station going home. You can maybe see the two cute stars Altair and Vega in the decorations.
Hiratsuka is a short trip from Mishima and near Tokyo also. So, if your in the Kanto area in July, Hiratsuka Tanabata festival is definitely recommended viewing. Hopefully the food stalls will be back next year!