This weekend, I went to Fuji. I was there a couple of weeks ago riding on the local train there and they had books for collecting stamps in temples and shrines, so I bought the book and I also got a map of the 15 places where you can get the stamps, along with the book.
This weekend then was a challenge to get them all, which I did, apart from one, where the priest wasn't in on either on Saturday or Sunday!
The first day I went to the Gakunan Station at Yoshiwara and bought the book and asked the station staff which way was better to get the stamps, going by train or using the rental bicycles they have for 520 yen.
They thought that the bike was the better option as some of the temples were far from the station. So I chose the bike.
On the Saturday using the bike I managed to get 10 stamps, then on Sunday I came back, this time using the train only and got the remaining 5 stamps.
It was a fun weekend, a bit expensive though as each stamp costs 300yen, which means that overall it cost me 4500 yen, plus bike rental, train and lunches, but it was a very nice time. I found out a lot about the Fuji area and its temples and backroads.
Here are some pictures of the temples and the stamps to go with them, if anyone is interested in trying this when they come to Japan.
The books are called Shuincho and contain about 45 places for stamps, so there's a lot to fill up, but they make great souvenirs. I'm now on my fifth one now over the past 5 years.
This temple is called Yoshihara yama myosho Temple...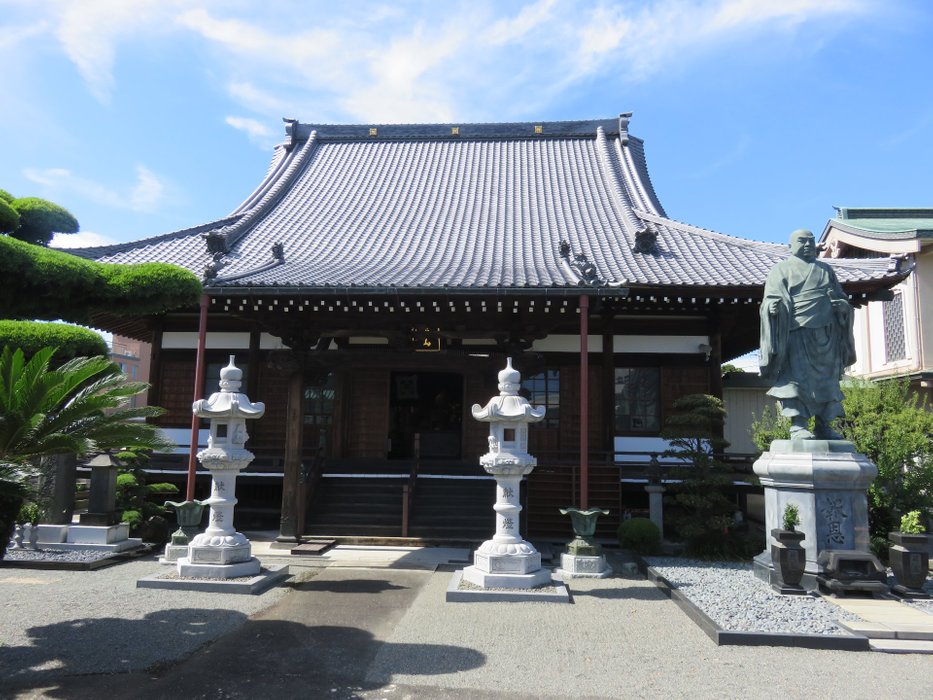 and the stamp...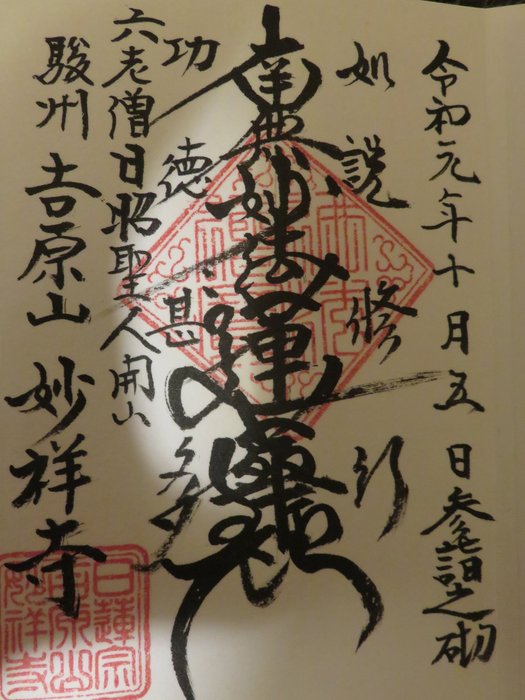 This one is Fuji Rokusho Sengen Jinja, a pretty big shrine in the town...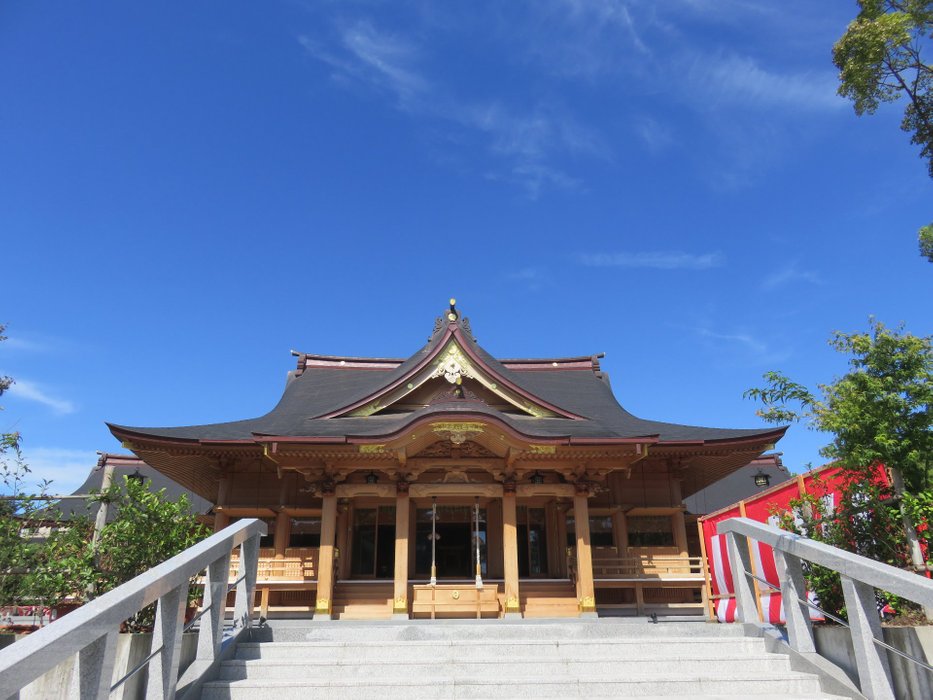 and the stamp which covered two pages....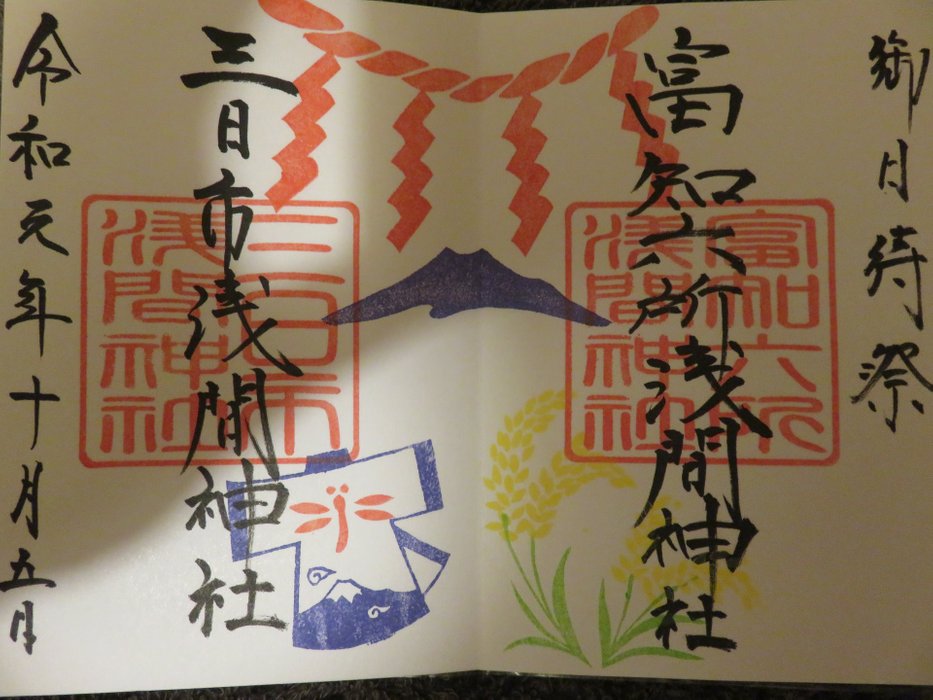 Here are a few more pictures of my weekend of temples, Mt. Fuji and the special Halloween train on the little Gakunan line.