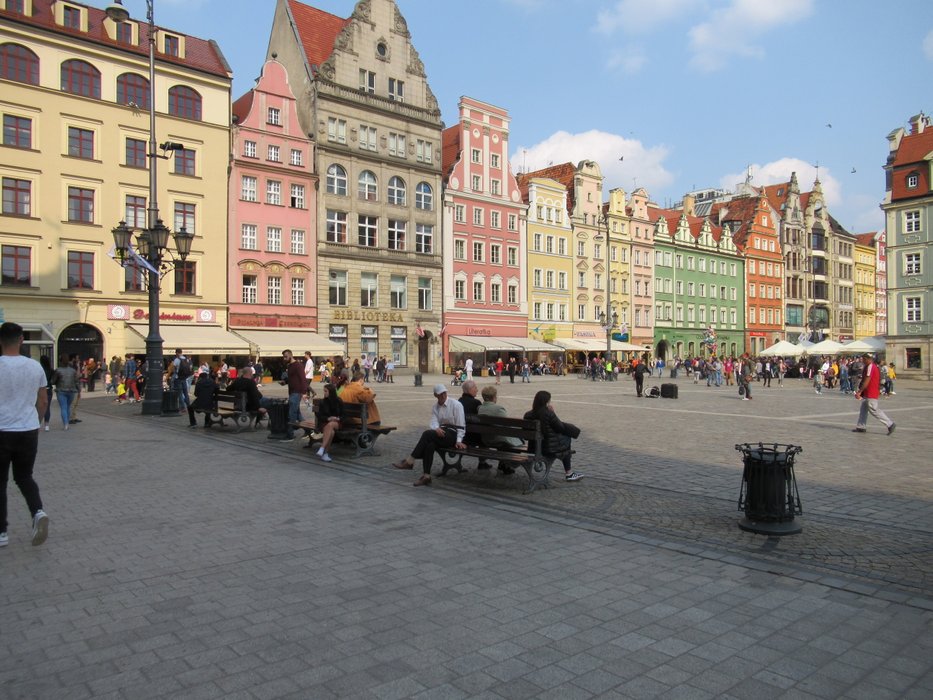 After the wedding festivities, we were transported back to Wrocław. My friend and I had about a day and a half to tour the old city before catching our flight back to Manchester, and Wrocław
is
an old city. It dates back to the 10th century! However, most buildings we observed dated from the early to mid 13th century, some displaying the date on the building.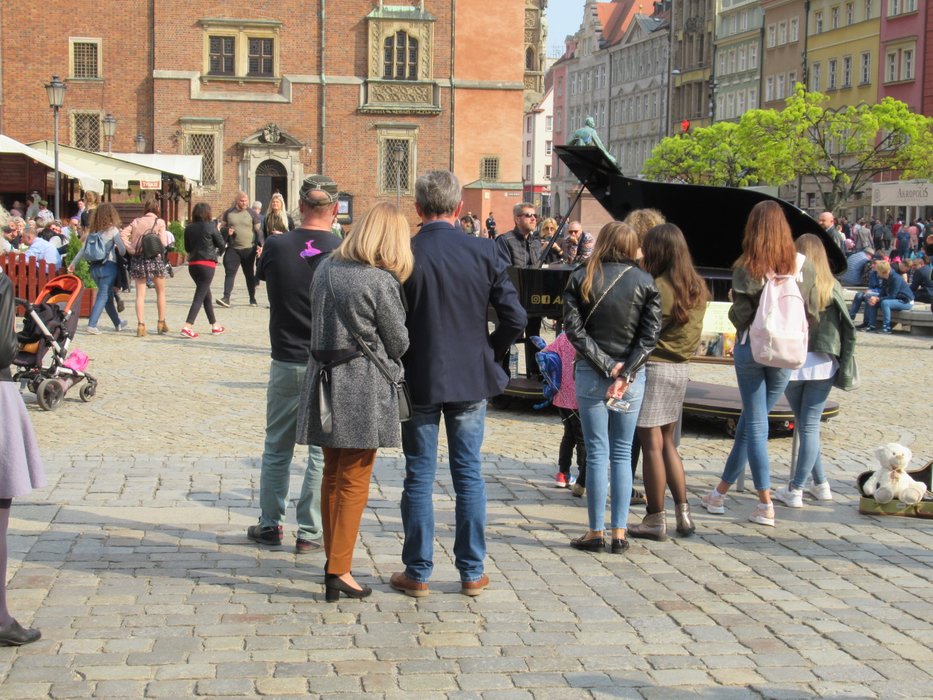 This was Sunday so people were out, and this is slightly off tourist season, so not too busy. The weather was a balmy 20C (70°F), the spring flowers were out, and there were cafes open. Music played here and there, like with this grand piano.
The old town is quite large and there is something new to explore around every corner.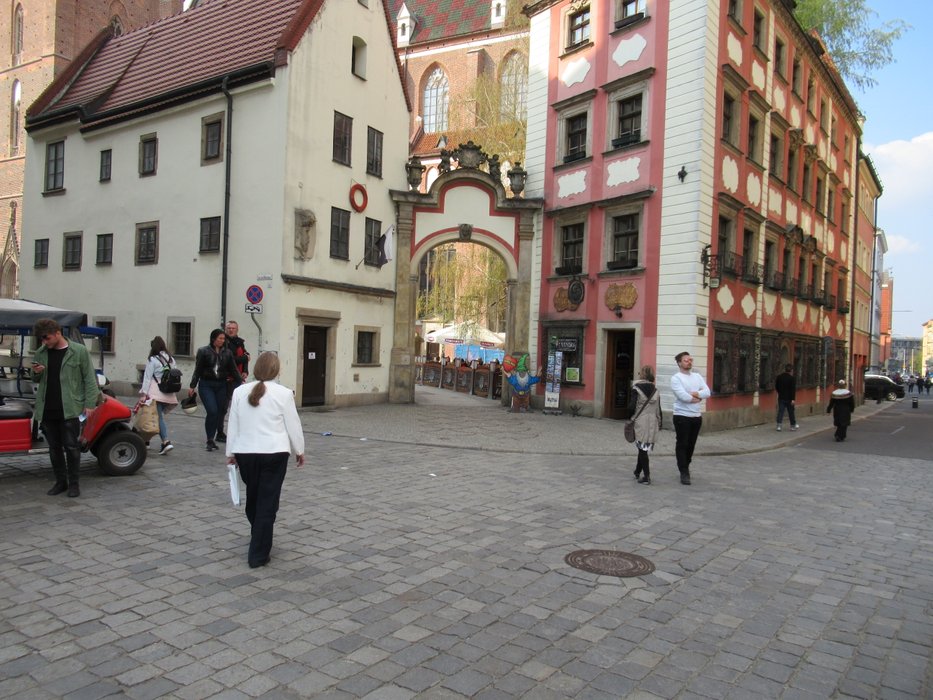 We climbed a church tower to overlook the city, and the last part was a little intimidating as the stairs changed from stone to open metal ones. Way up high is a ledge between two towers and interesting folklore to go with it. See how steeply sloped the roof of the church is and its green and red colour. Nothing is plain here - it's adorned with texture and colour.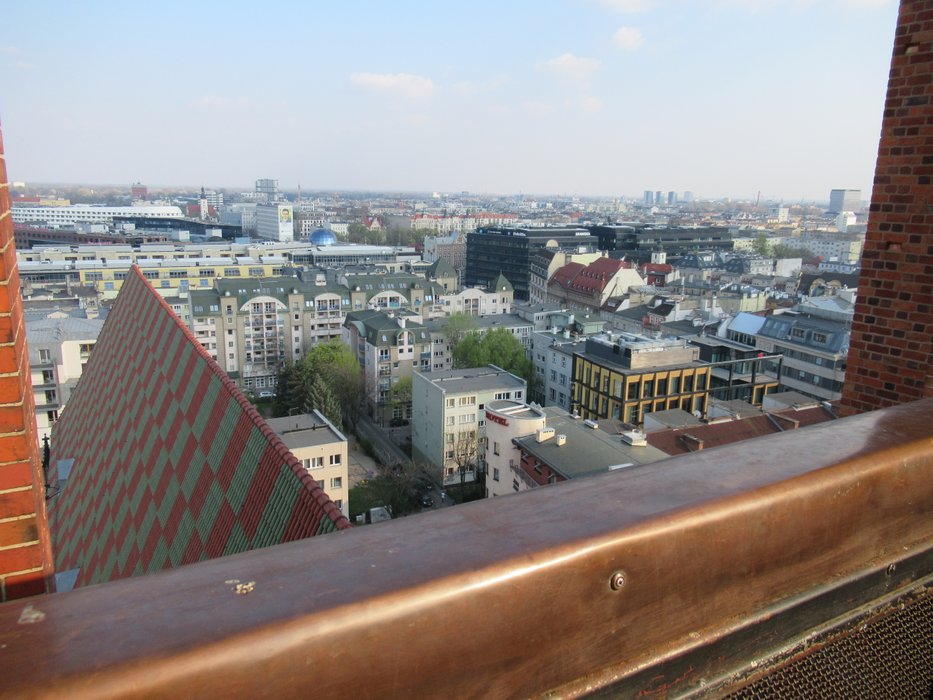 Look near the center of this next photo to see the ledge where we were just standing! *One of my friends took this photo.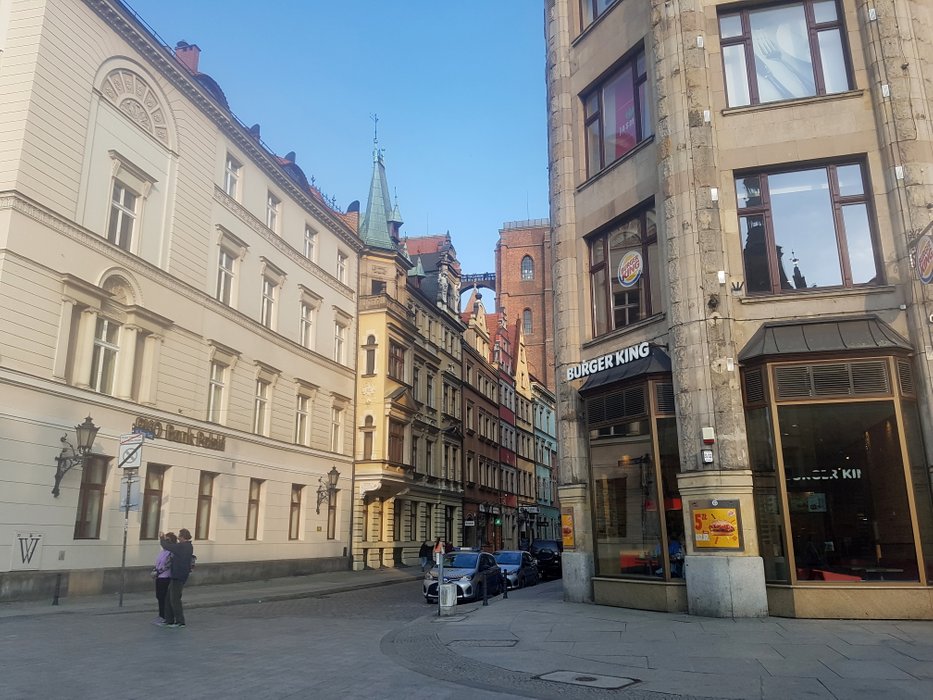 The population of the city is very young with a large number of universities and a high standard of living. It was not an expensive place - if I had known how nice it was, I would have arranged to stay longer!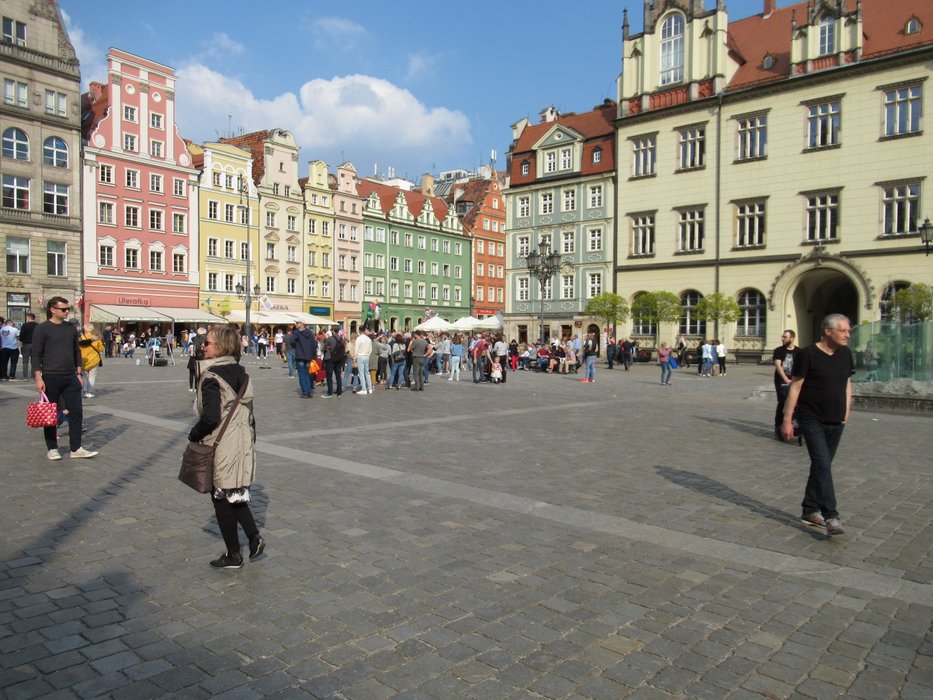 Can you imagine? They have 24 hour flower stalls. Nothing prevents you from giving your Sweetheart flowers in the middle of the night.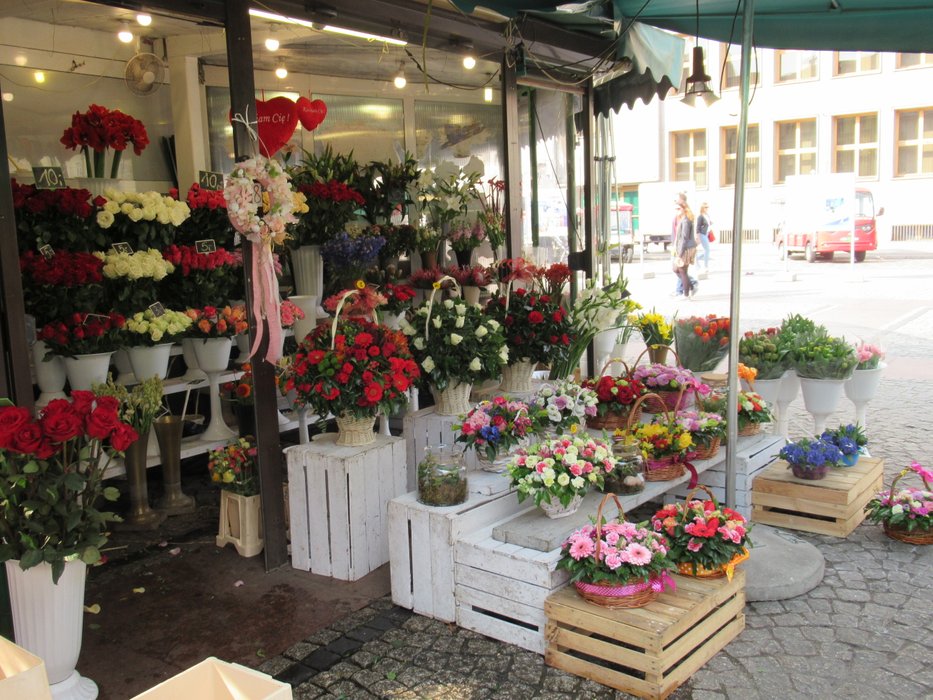 Now let's talk about the food. Main courses were typically hearty and meat based with half your plate full of fabulous vegetables. There were vegetarian and vegan choices too. We were told that in the Polish language, there is no word for "organic" because, here,
everything
is organic. Expect to see fresh fruit, fresh vegetables, homemade ice cream, and homemade bread. Of course, you could also get foods from other countries and fast food, but have you ever seen a chocolate brownie look this healthy?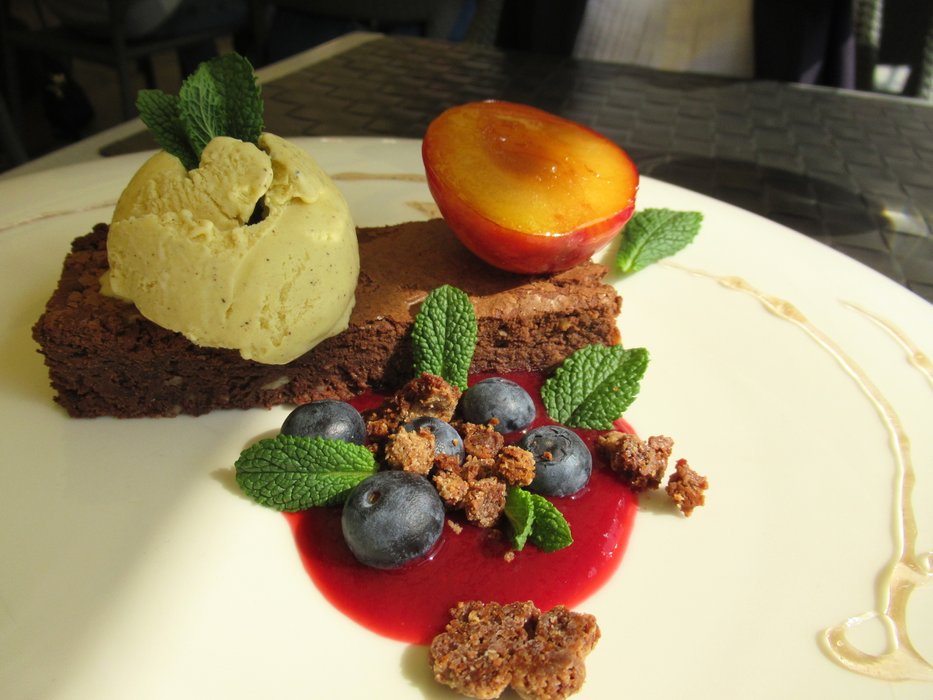 There were artworks too. Storks have been present in Polish folklore for centuries and 1 in every 4 storks in the world comes from Poland.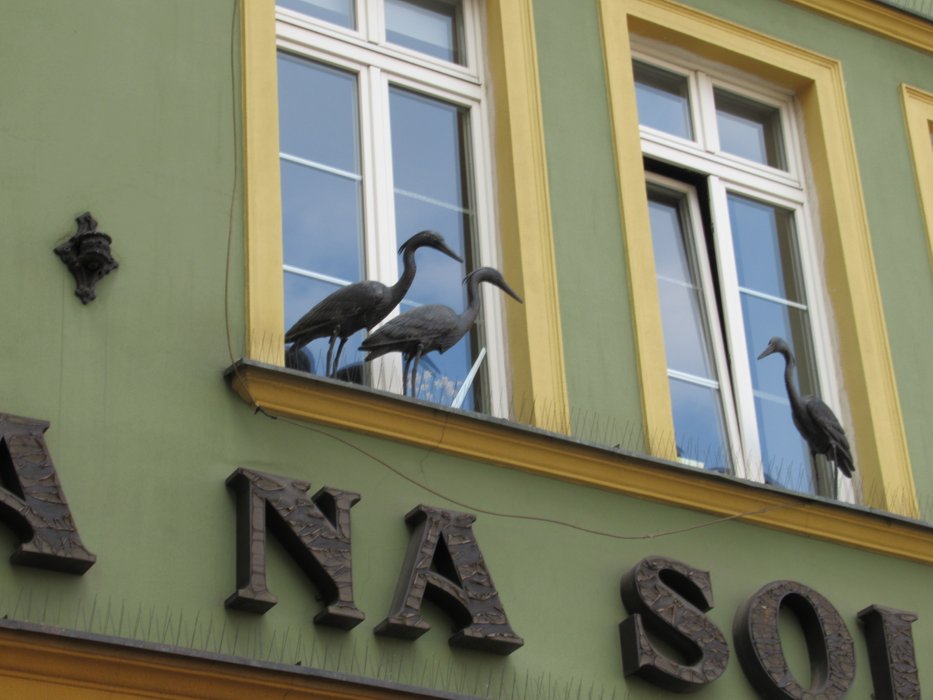 More music. All of the music I heard on my trip was western music. This was no exception.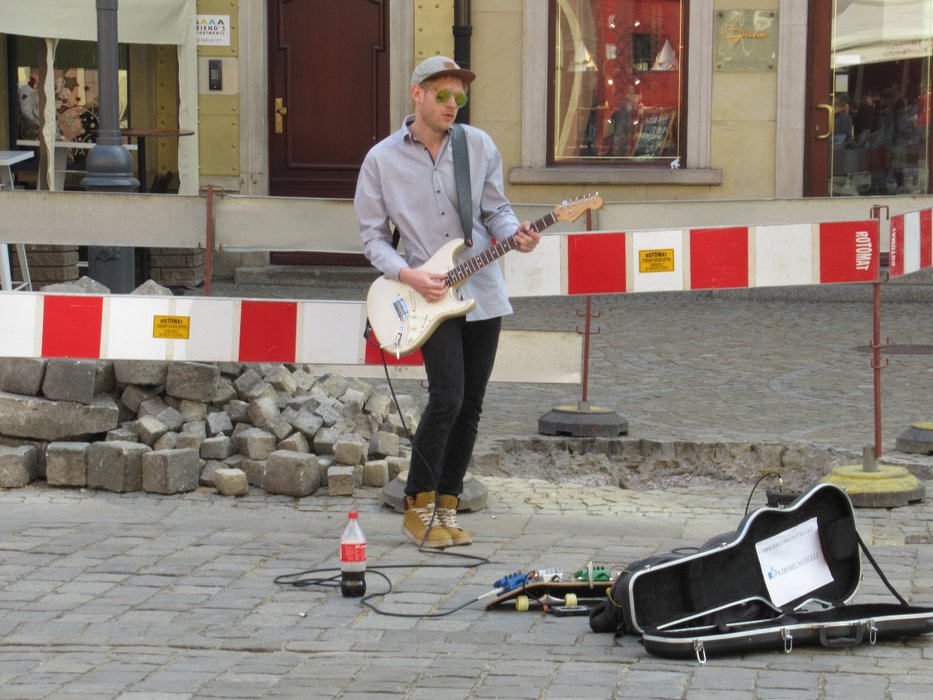 It wasn't busy or noisy while we were there, but if you needed an escape, the churches were quiet and peaceful.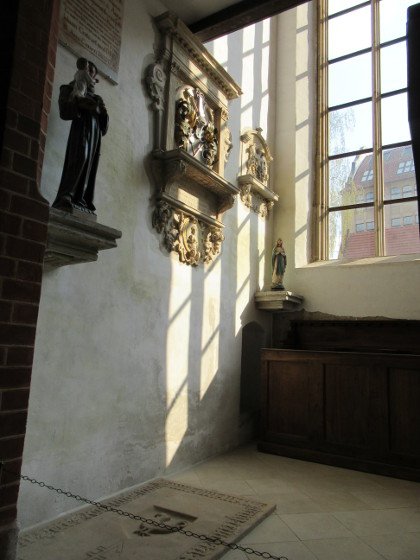 You could walk and walk and still see more. I almost missed the statue in this photo.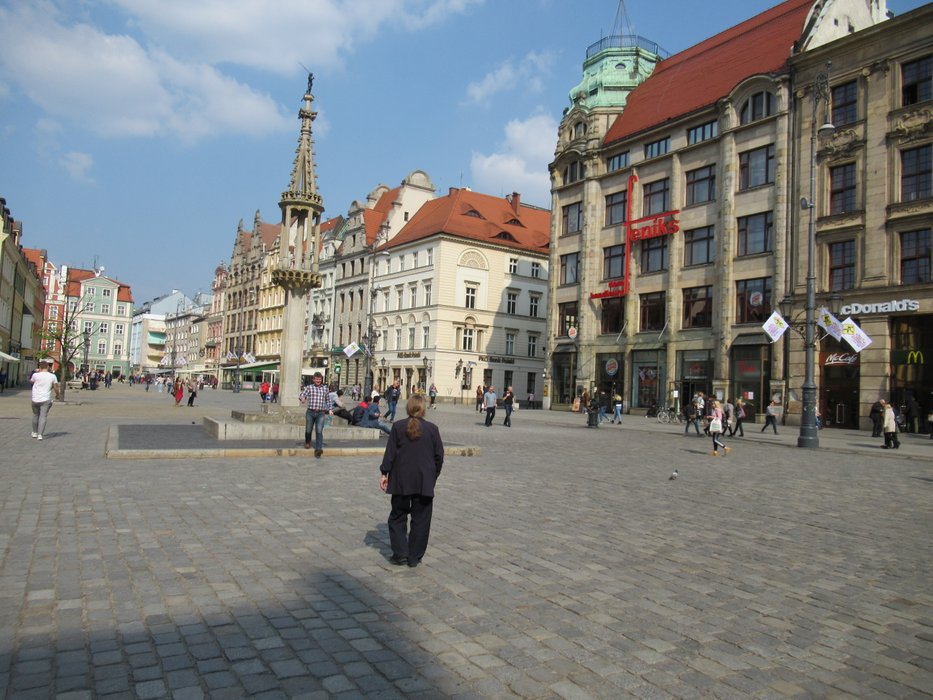 The bars and restaurants are pretty interesting. Below, I took this photo looking down from the second floor.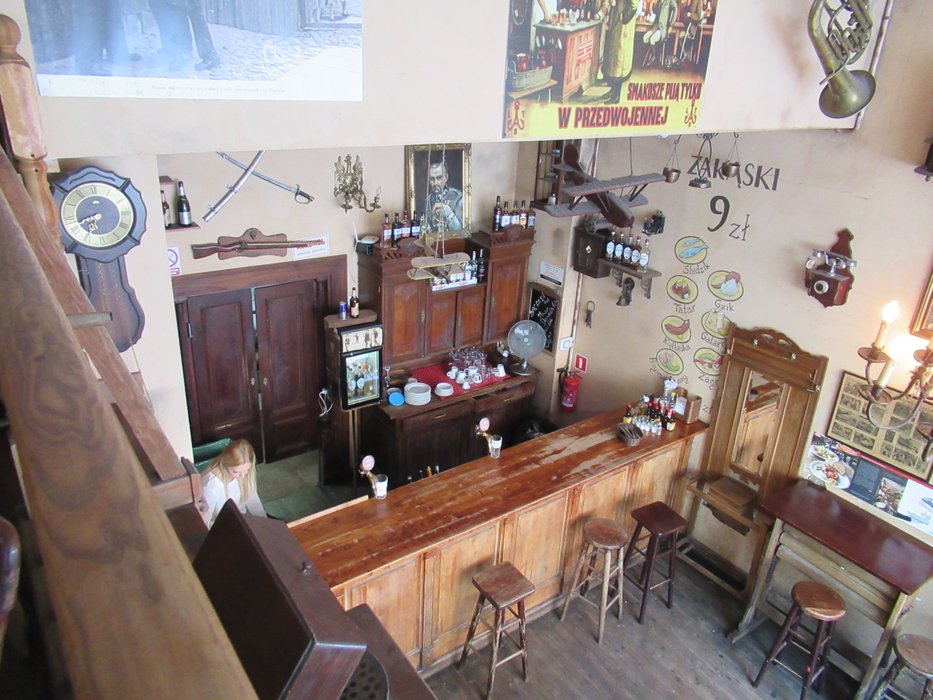 Getting later in the day. We had arranged to meet some of the other wedding guests for dinner and ended up in a restaurant that had a hidden room that you entered through an armoire. This, from the days of the resistance. Of course, we had to check that out! There were radios and computers behind me.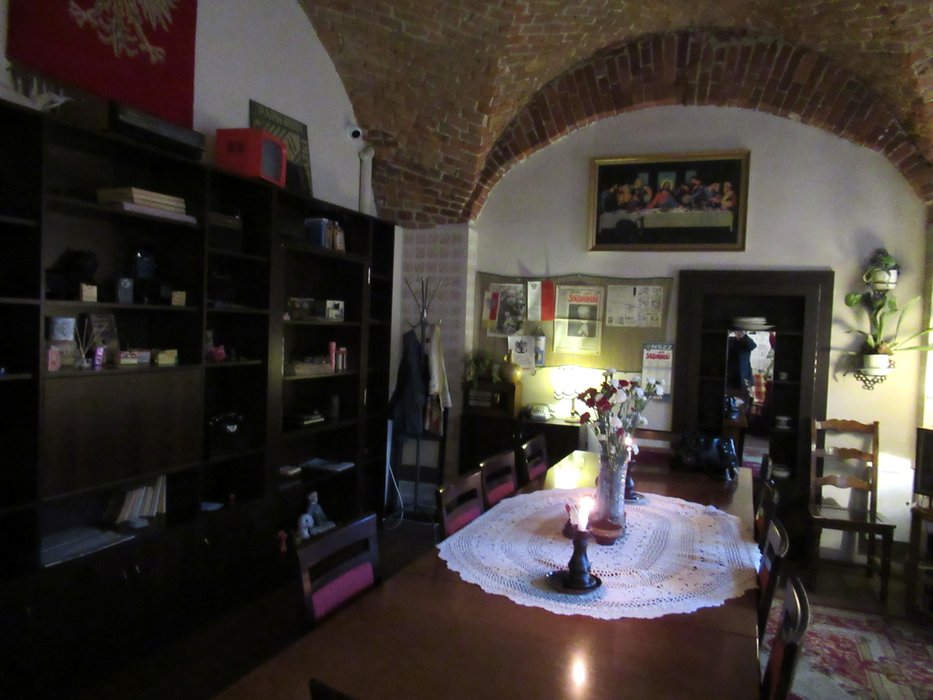 Beautiful buildings in every direction.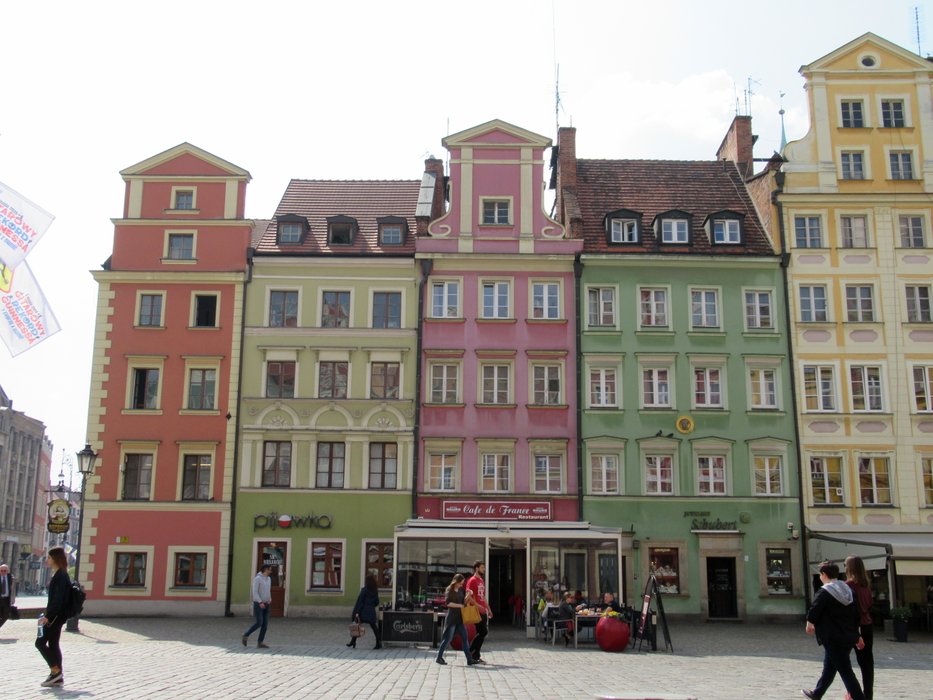 As the sun was setting, we made our way back to the hotel.
References
Wrocław, Poland
Storks, the symbol of Poland
Images
Photos taken by me with my Canon SX620 HS except for one taken by a friend which is noted.


I hope you enjoyed my tour around old Wrocław.
@kansuze