Vacay or travel will not be a nice 2020 game if you ask me. Ofcourse all is possible, but it is more the fact if you actually want to go somewhere. I'm hearing some rumours already that if you get caught abroad in some lockdown situation governments are not always going to make the effort of rescueing you, and employers are already whispering that if you are somewhere foreign and need to home quarantine that the costs of you not showing up at work are you own. Time to make some effort on staying home. I wrote some more about this recently in another post. Now it was time to go outside and see for myself how the world looks like!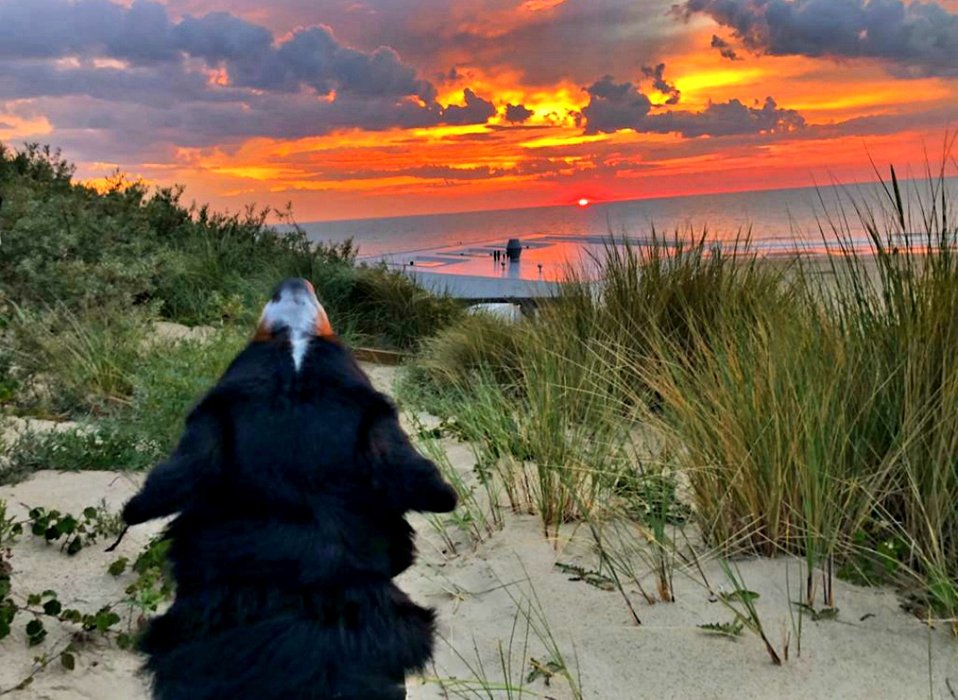 Also it was my first time of taking the dog to the beach to see how he reacts to water and to sand. I would dare to call it a success ;)
Cadzand is a small town in the South West of Holland hugging the Belgian border. It has the old town Cadzand as well as the ocean side part called Cadzand-bad which is fully equiped for tourism and very popular amongst Belgians (because close to the border) and Germans. It has some hotels but mostly vacation parks with trailers, bungalows but also lots of spots to park your hiking tent.
Now this week was kind of a special week because on Monday the Belgian border would open again, and also as of Monday the toilet houses on the campings spots would open again. This was all prohibited up untill now which meant that you would need your own sanitary to have a pleasant stay like in a mobile home, caravan trailer or a bunglow. But what it also meant were very low crowds, and that is awesome!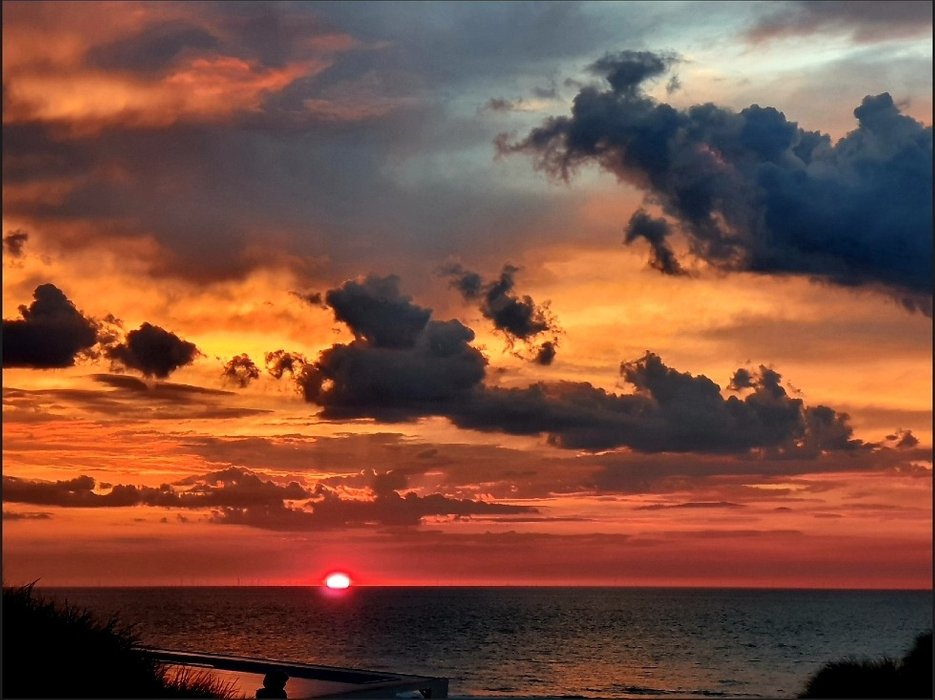 The weather was actually fantastic for oceanside activities with enough wind to kitesurf and windsurf with, but also not too much wind so there was enough chilling time in the sun without freezing. I would call it perfect. While the rest of Holland were experiencing massive thunderstorms which even flooded some towns this sea-side region stayed almost entirely dry making it a super pleasant stay, but also giving the most stunning sunsets because of the moist in the sky.
Sky on fire is a term that is often heard for these kinds of situations and you can imaging why. What better thing to than just chill in the dunes, let the dog make his own schedule, and sit back and relax and let the colors pass by. Sunset was currently after 22.00 and the temperature was still good. Relaxing time!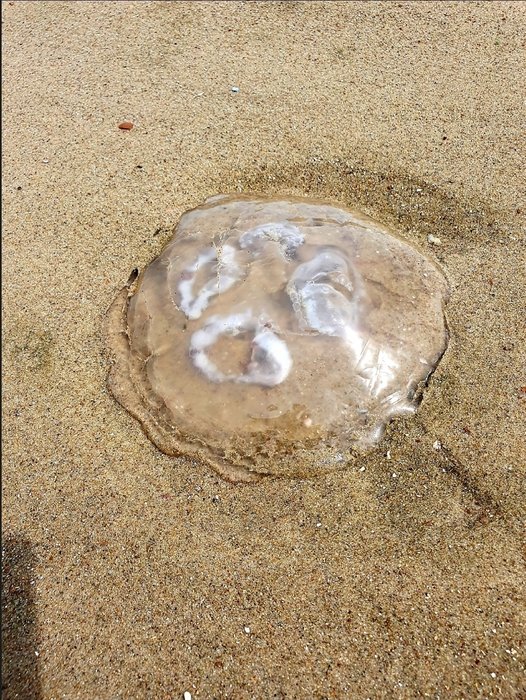 One of the things you often will find on the Dutch coasts are a lot of small jellyfishes. Especially with high tide, or even with tide in general these little rascals will wash up on the shore and stay jellying in the sand. Not a nice encounter while passing one of these in the ocean (is peeing over a jellyfish sting a hoax or not people? :D)
But apart from that the water was actually lovely. I had never expected myself to swim in the Northsea with on 16 degrees Celsius while being used to Caribbean waters, but it actually happened and was great! (and jellyfish free)
So with only taking 1 extra day off from work, this small weekender was just perfect to clear the head and get a full on vacation mode! Don't tell anyone the borders have opened, this place should never be packed again ;)