For me one of the things that actually makes a vacationis trying different foods along the way. It is not always about the fanciest stuff, it is about trying different stuff and trying different food combinations and seeing how the habits of eating look like.
There is so much to see once you get into a different table of and preferably that is not always the place on the boardwalk, but a little bit behind the scenes.
Today behind the scenes: Amelie restaurant in Baveno Italy.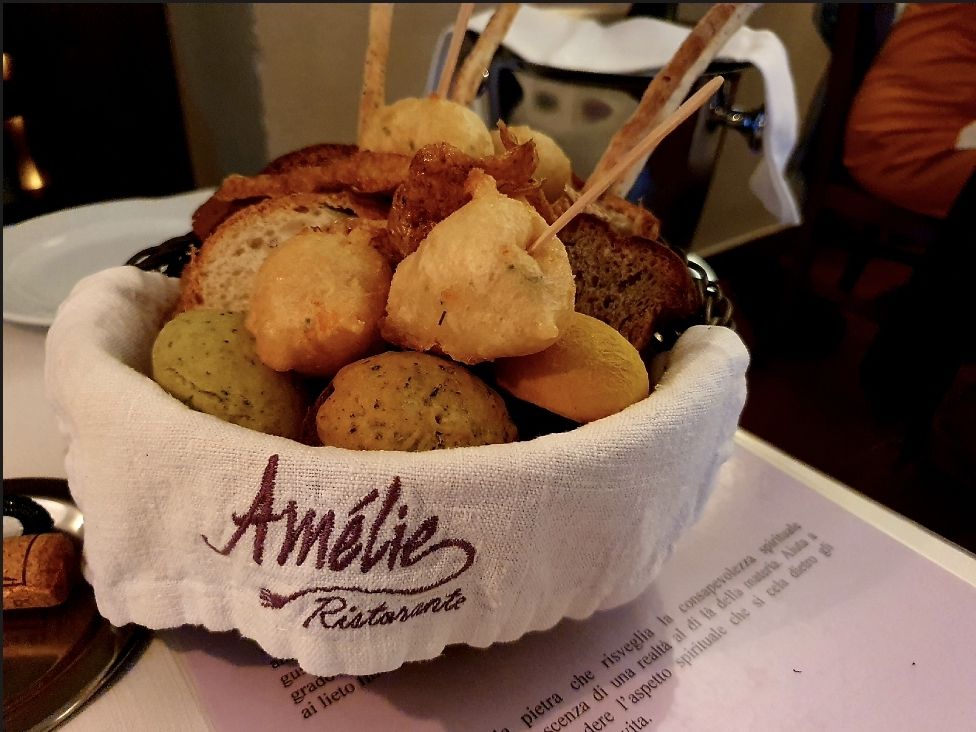 Baveno is a place at Lago Maggiore which a lot of people know from having their vacation here. With beautiful sights of the Lake to the other side of the water I have spend a lot of hours just drifting away in my thoughts and reading a book in combination with staring in front of me. So also when you grab a bite to eat this is just a beautiful sight.
But Baveno also has a lot of hidden places which are a little bit more on the back ground even if it is just a street away.





Amelie restaurant is a small place with just 8 tables for seating and where the staff really just wants you to have the most fantastic experience. The chef will even beforehand come to your tabel to say hello, and ask if there is anything special in your preferences.
Intially this was for the the thought that this must be so expensive that i would have to sell a kidney and some crypto to pay for this, but for the quality of the food, it was reasonably priced.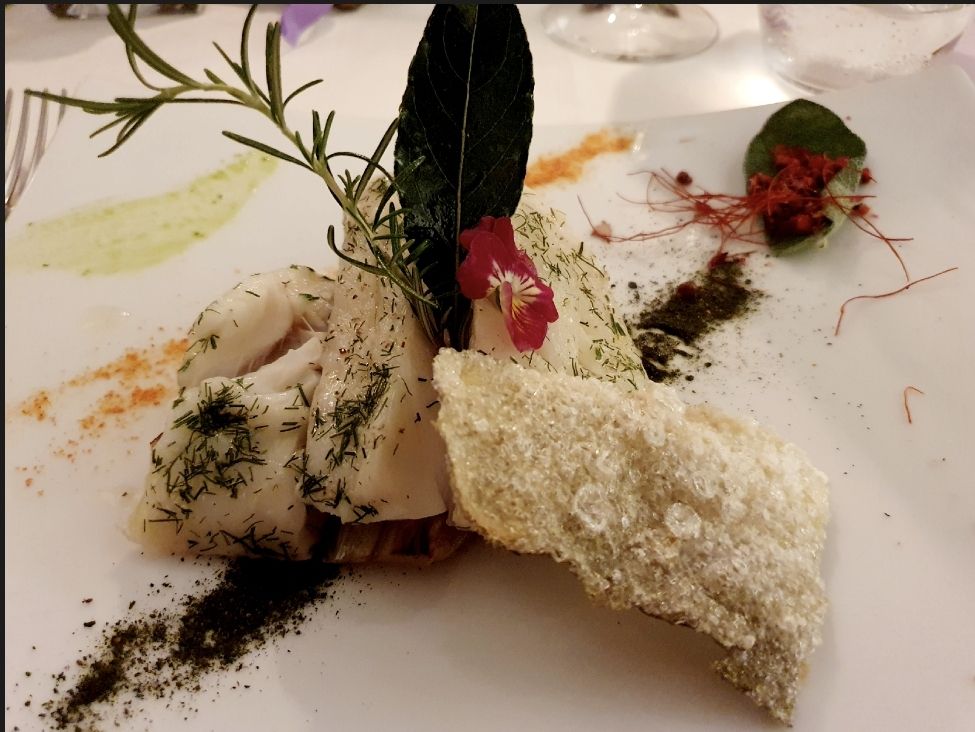 I had a lot of trouble with the Italian menu card if I am honest. Normally I find my general language skills and the ability to get the gist out of what the menu says quite good, but I really needed to take some translations on what I was about to order.
Will this be the main reason for me to learn a bit of Italian, because Dutch, German, Spanish, French and English isn't enough? Come onnnn....Why wasn't I able to make more out of this because Italian has ancient Latin in the language which I also know the basics of.
So translating the menu in a nice place. Not cool but hey, you want something you like right?






Now the classic way of eating in italy is ordering an appetizer, a primi (which is always a pasta kind of dish) and afterwards a secundi (with meat or fish) and maybe then a dolce (dessert) later on.
How all of these Italian girls stay so skinny with eating all of these dishes is a real mystery to me, so I tend to leave out half of the dishes and still be packed to the bone afterwards.

The whole experience of eating at Amelie restaurant was just really good. Super friendly staff with fantastic food, and in such a small place hidden in the back really had a different vibe over it than the mass tourism in the rest of Baveno at Lago Maggiore.
Honestly I don't think a lot of other people will even find this place, so when you are around, just take a quick peep inside and trust me, you will not be dissapointed.