It was my first time visting Mallorca, and I really did not have an idea of what I was heading to before some small research. I was familiar with Mallorca as an island where a lot of British and German people would go to soak some sun, and would get fully loaded on booze. Apart from that, didn't really know what to expect before I found that this island has so much more to offer.
The mountains on the island are really so special that they actually deserve a topic themselves because they are really so beautiful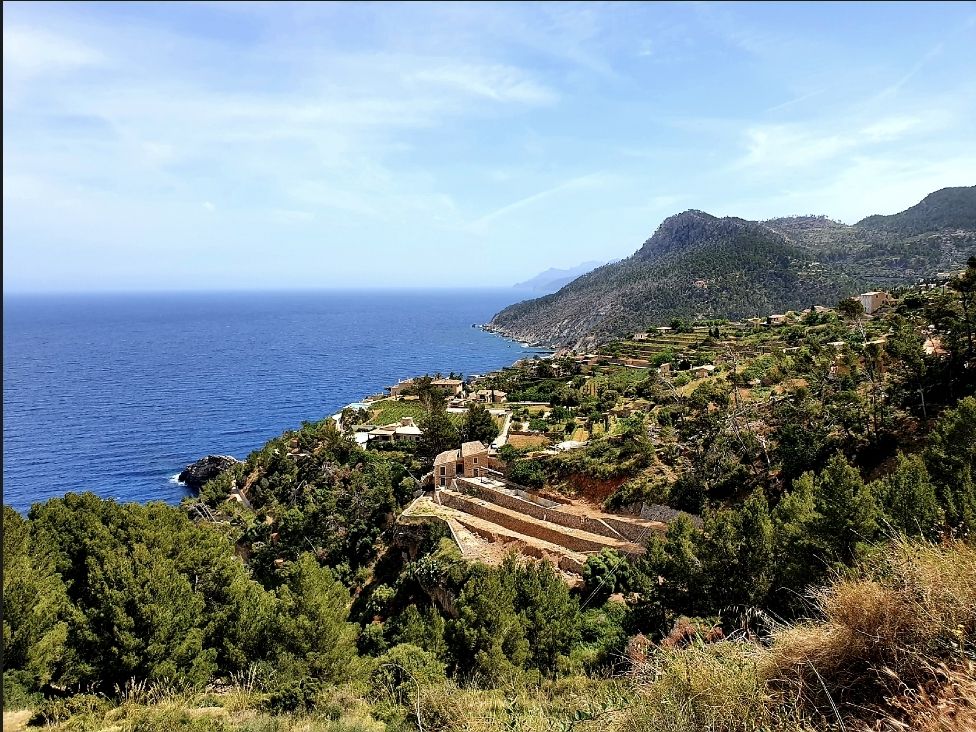 When flying in to Mallorca from northern Europe in general you make your last air turns coming over the mountain side. From the plane already this was a beautiful sight, and initially I was wondering if these mountains were actually habitated or if this was just a rock in the ocean
You can see what I mean here, steep mountains just run all the way down into the water. Yet, with small towns on them.

The highest point of Mallorca is Puig Major and this peak actually has an observartory on there. You can hike towards here all the way from
Soller
but you can also start from the Embassament de Cuber lake or from the Gorge Blue lake, but expect this one to be a steep one, as you are going almost straight up from here.



At the Gorge Blue lake there are a ridiculous amount of goats just chilling here, finding their faily dosis of grass and taking a sip from the lake.
The lake is actually a water basin to generate electricity from. It doesnt always give the most neat views, because the water basin is fuller than other time, but the color of the water always make up for this

Around every corner there seems to be a different type of view waiting for you, and I would surely recommend taking a car (or a bike if you are a big fan, in the pre season these roads are packed with cyclists) and using a lot of the view points to just take a step back an relax an bit.



Pinetrees seem to be majority of these higher altitude coverage, and the scent of it in combination with the sun opening the pinefruits is really like the smell of having some time off.

If you are in a hurry, avoid these mountain roads. Although the asfalt seems new and actually perfect, because of the amount of cyclists and steep turns with not clear sights, driving a bit faster is nearly impossible.
But on the other hand, why would you? The more time to enjoy these mountain views the better.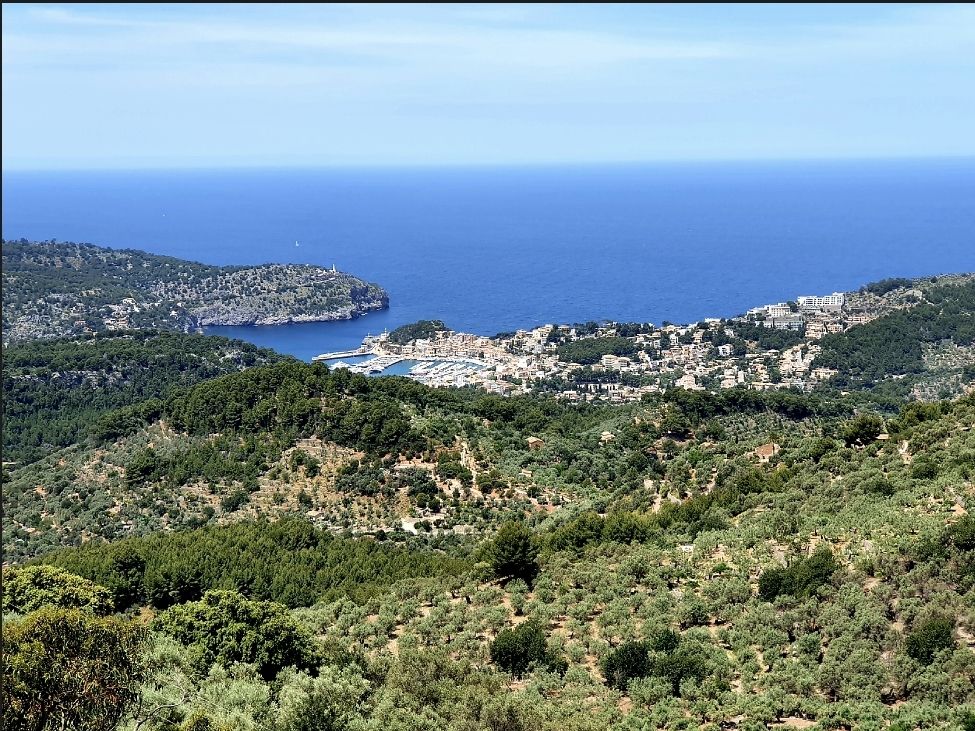 If you want to stay somewhere in the mountains, I would surely recommend staying at a finca. Fincas are renovated farm houses which very often have the original elements in there.
The majority is these fincas have only a small amount of rooms, which makes you stay a lot more personal than staying in a bigger hotel.
Also a lot of these fincas use a lot of products coming straight from the land around them. So what better than to have a wine with a view like this, while the grapes from it are growing right next to you?
Visiting the Mallorcan mountains is really a must do in your trip and I would recommend it to everyone.