If there is one thing that we seem to 'need' every now and then is getting some sun into our system. But where do we go to when it is still mid Februari and the rest of Europe is still covered underneith a thick deck of grey clouds and rain. The answer: Valencia is your place to be!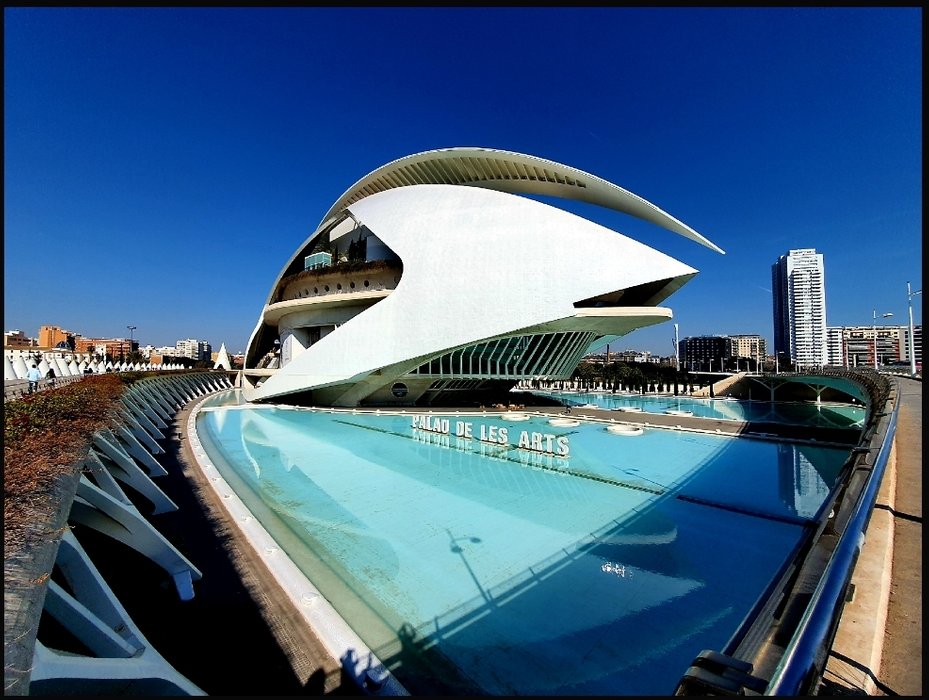 Most likely you will have seen the iconic image of this museum of city arts and science museum. And honestly you should, because the building on itself it already such a special thing. But without even going inside of this museum there is so much other stuff to see in Valencia.

For the people who are not familiar with Valencia, this city located in the South East of Spain has more than 2 million residents, and is currently the fourth biggest city of Spain. Over the last couple of years tourism has grown here a lot, and you can see it back in all kinds of things. Whether if this growth is a good or a bad thing, we can always leave to question, as I can imagine that the native residents are not always too happy with this, as they can see their city have been taken over by foreigners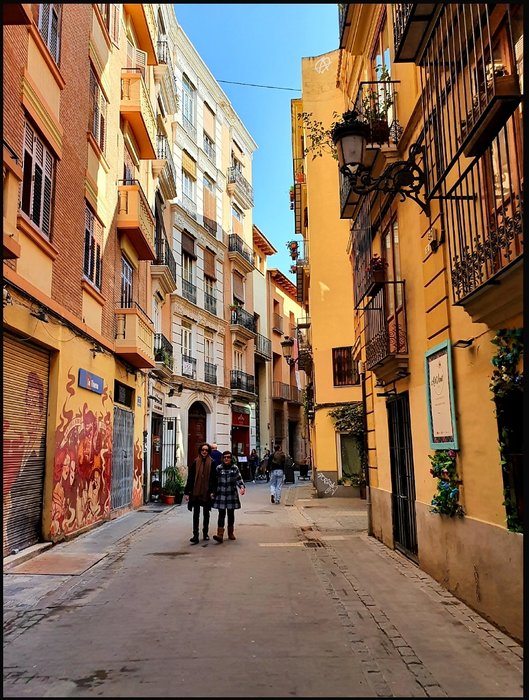 Getting there
But I get it why there are so many foreigners! Because getting to Valencia is just so damn easy! With a very good functioning modern international airport with planes flying in from all over Europa it is super easy to get here. Enough budget airlines have chosen Valencia as a destination so getting here doesn't even have to be the biggest dip in your wallet.
Once at Valencia International Airport (VLC) there is a fantastic subway system that will get you into the city in only 20 minutes for a $8 bucks roundtrip. Taxis or Uber (called Cabify here because Uber is banned) is also super affordable, especially if your are travelling with more people. Busses are also an option for even the price as $1.50 roundtrip, but you have to give it a little bit more time for your ride. All in all not bad deals!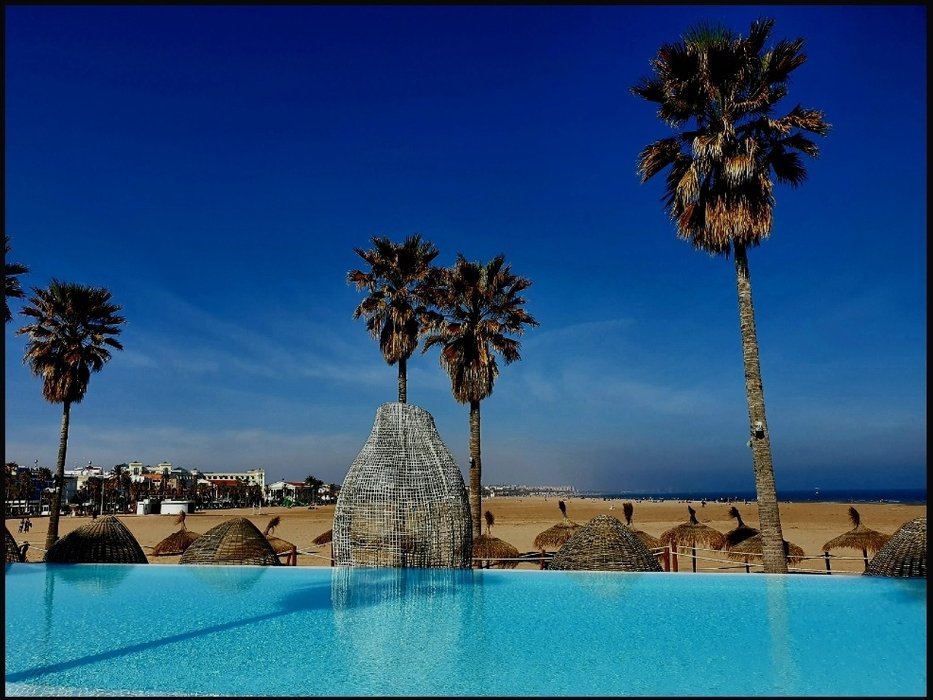 What to do then once there?
Ahhhh the good old question rises! What to do when you reach the city? Well there are plenty of options for, but if you are there only a couple of days I would say....don't plan too much! The mediterranean seas is just around the corner literally on a bike ride away and that ocean is always calling you! Even though the water temperature in February is only 14 degrees Celsius, the general city around the city is enough to keep you captive for hours already. Have some seafood, take a stroll around the boulevard, maybe even play a game of beachvolleybal, why wouldn't you?
The most important thing of all. Let the Spanish vibe come over you and go with the flow with it. Take a siesta when others take it, have your dinner after 22.00 because that is when life on the streets is really starting. Eat a paella, but don't forget to reserve one, because it need 1.5 hour of preparation time!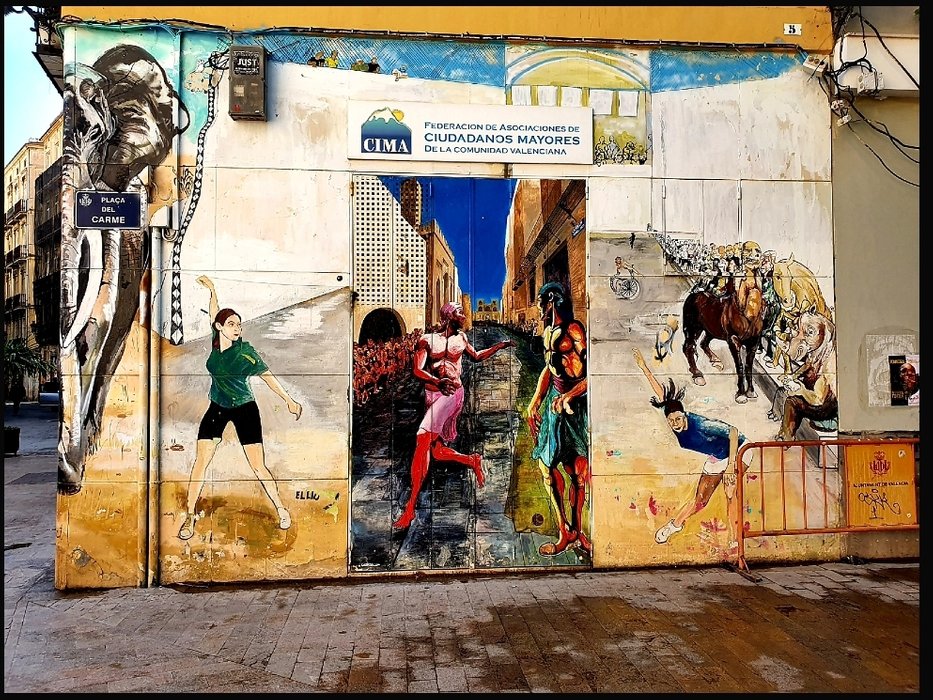 Valencia is actually not that big when you take your time. In the city centre the areas of Ruzafa where there are so many places where you can eat, you can just walk your way though untill you find your restaurant of choice. Or take a walk through the Carmen neighborhood (barrio del Carmen) and find super cool murals if you decide to leave the paths where all are walking. And the most awesome hangout spot? The gardens of Turia, which is a park throughout the whole city centre. Formerly this was a river passing through the city, but now it is just a place where you can lay your picknick blanket on a lazy Sunday and do what you got to do.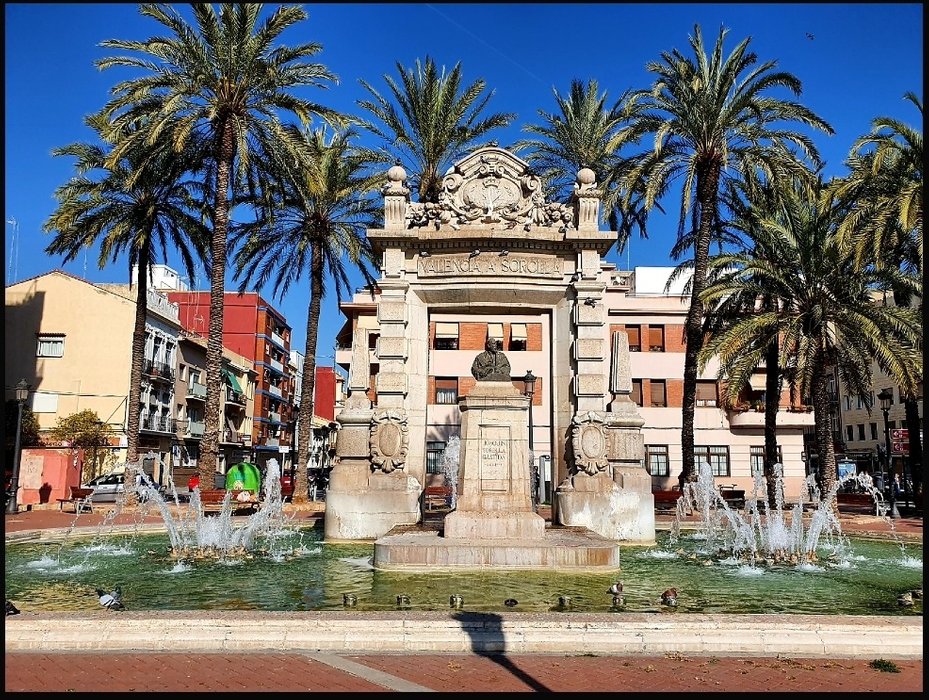 With these palmtrees and little fountains everywhere Valencia just has this vibe over it where you don't need much at all! I took some books with me, but didn't get to read any of them, because I was just enjoying all there was to see so much.

Oranges
Valencia almost seems to be home of the orange. Literally on every corner there is an orange tree waiting for you to through off its fruit in a couple of weeks when the season really starts. You see the love for oranges back in the choice of food and drinks. One of the local specialities with alcohol is called 'Agua de Valencia' which is basically orange juice with cava and gin in there. A hard hitter on the brain, so take it easy with it. The Valencians like to pour it by the liter.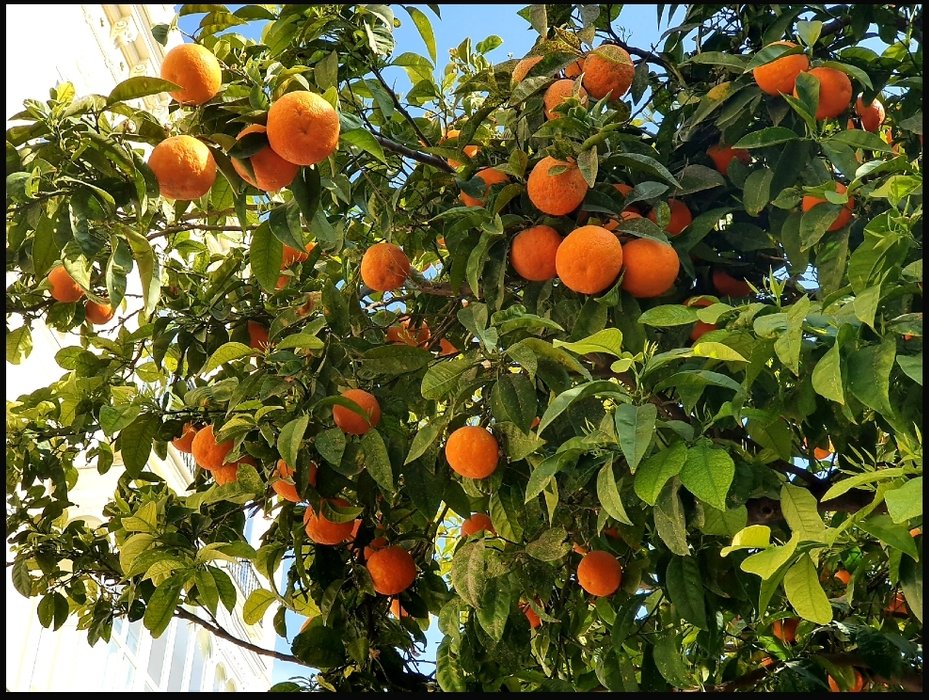 For me Valencia is really a place to visit more than once. Affordable, easy to get, and a very pleasant vibe and climate. I say: it is time to work on my Spanish a bit more and get my ass back over there!
All photos were taken by me, @karinxxl