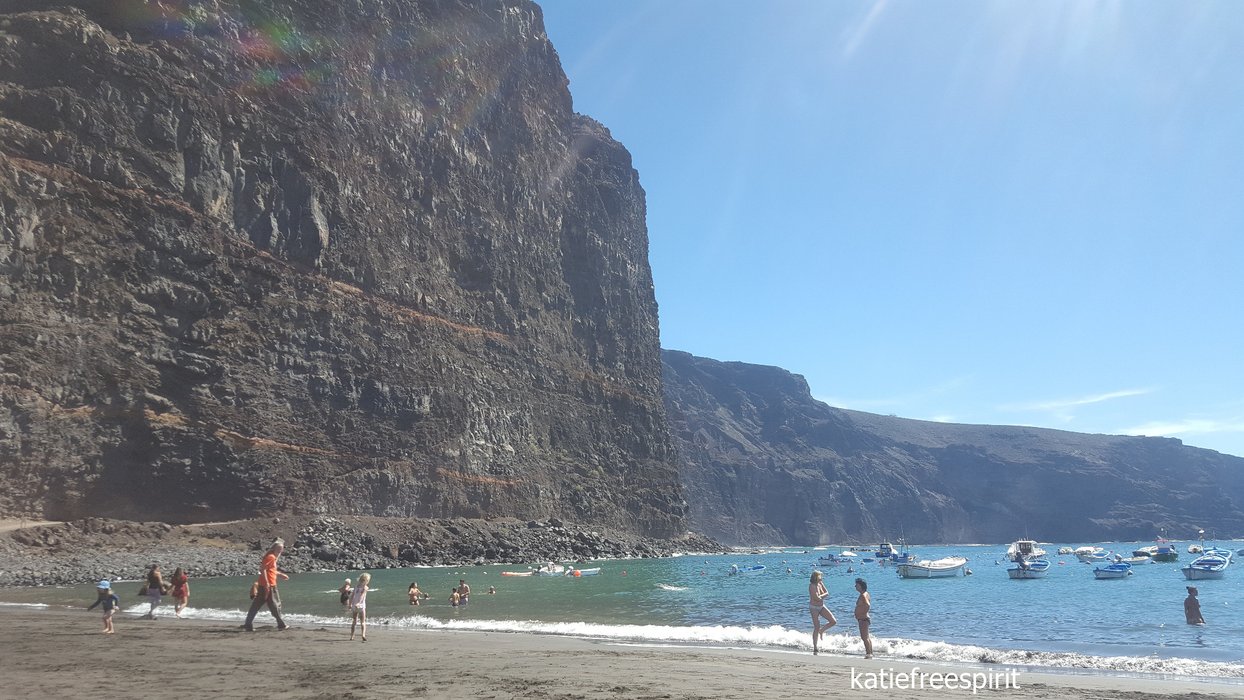 Vueltas Beach is much smaller than
Inglés Beach
, but there were more people swimming in the sea here, even though there were boats moored near where they were swimming.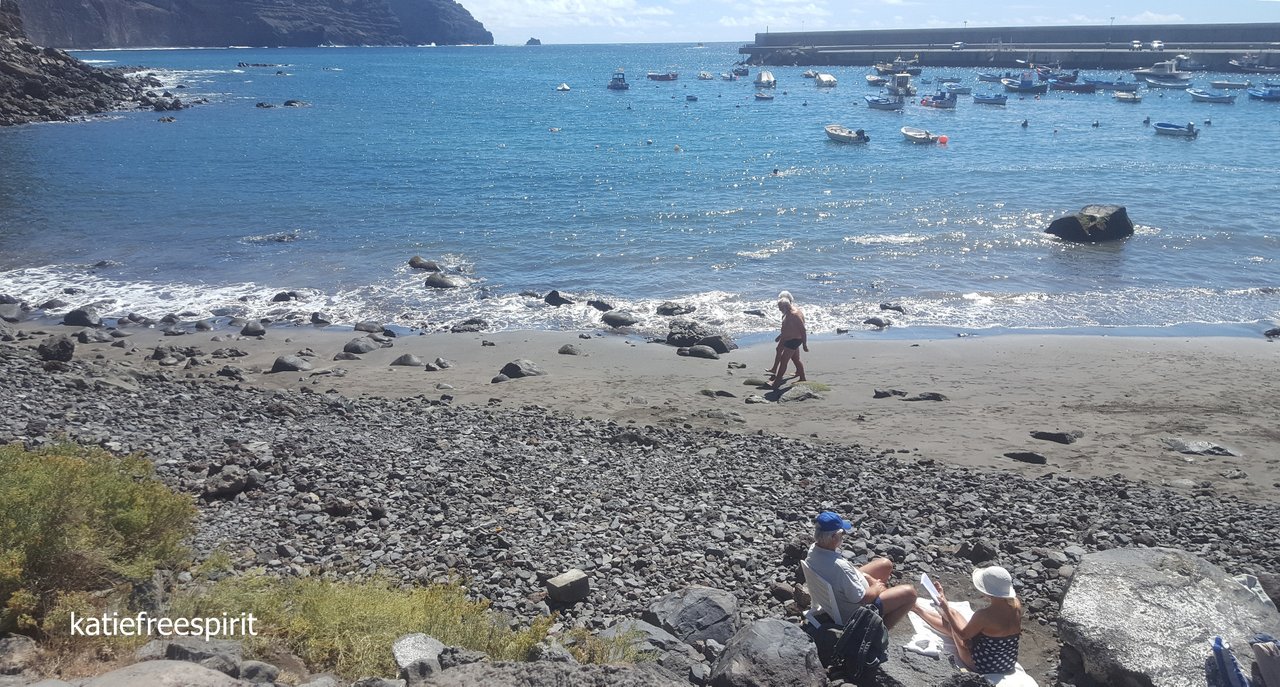 Even the rockier parts of the beach were occupied by tourists who brought their own seats and hung out near the ocean. They had a beautiful view in front of them.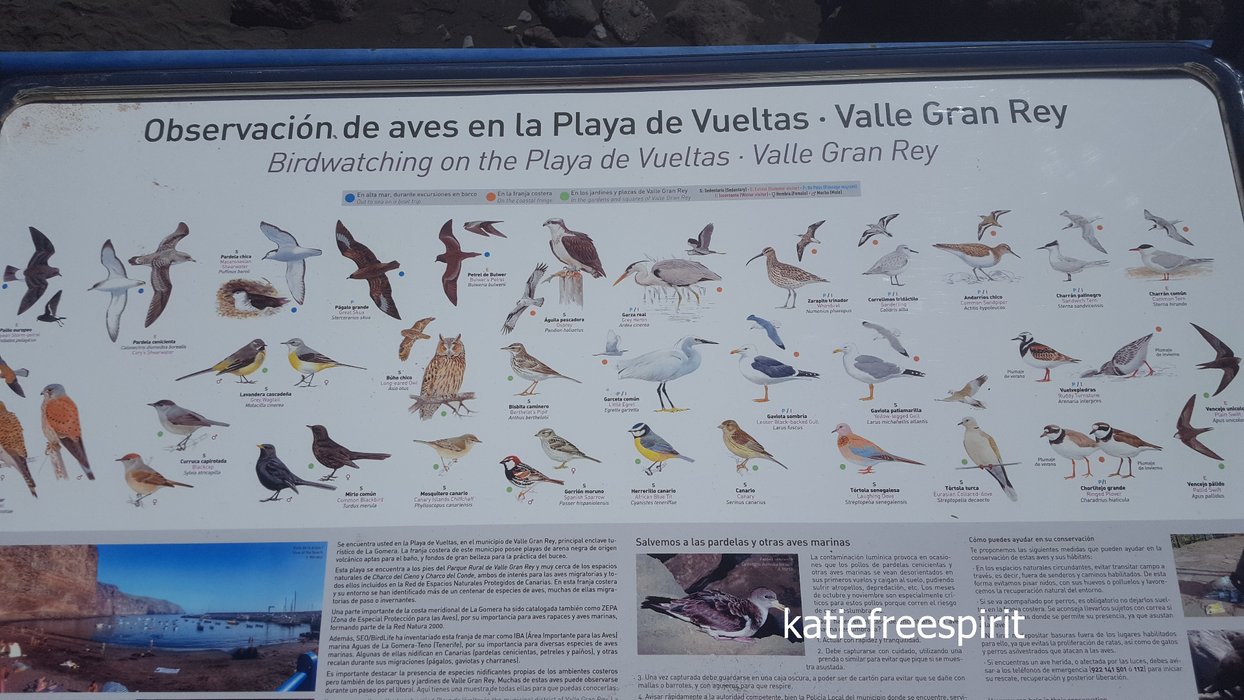 The coastal fringe of this municipality boasts beaches of black volcanic sand, ideal for bathing, and dephts of stunning beauty for scuba diving.
This beach lies at the feet of the nature park called Parque Rural de Valle Gran Rey and hard by the two lakes called Charco del Cieno and Charco del Conde, both of them migratory hotspots included in the Canary Island's network of protected nature sites. Along this coastal strip and roundabout over one hundred bird species have been identified, many of them passage migrants or winter visitors.
Source: Information board on the beach of de Vueltas.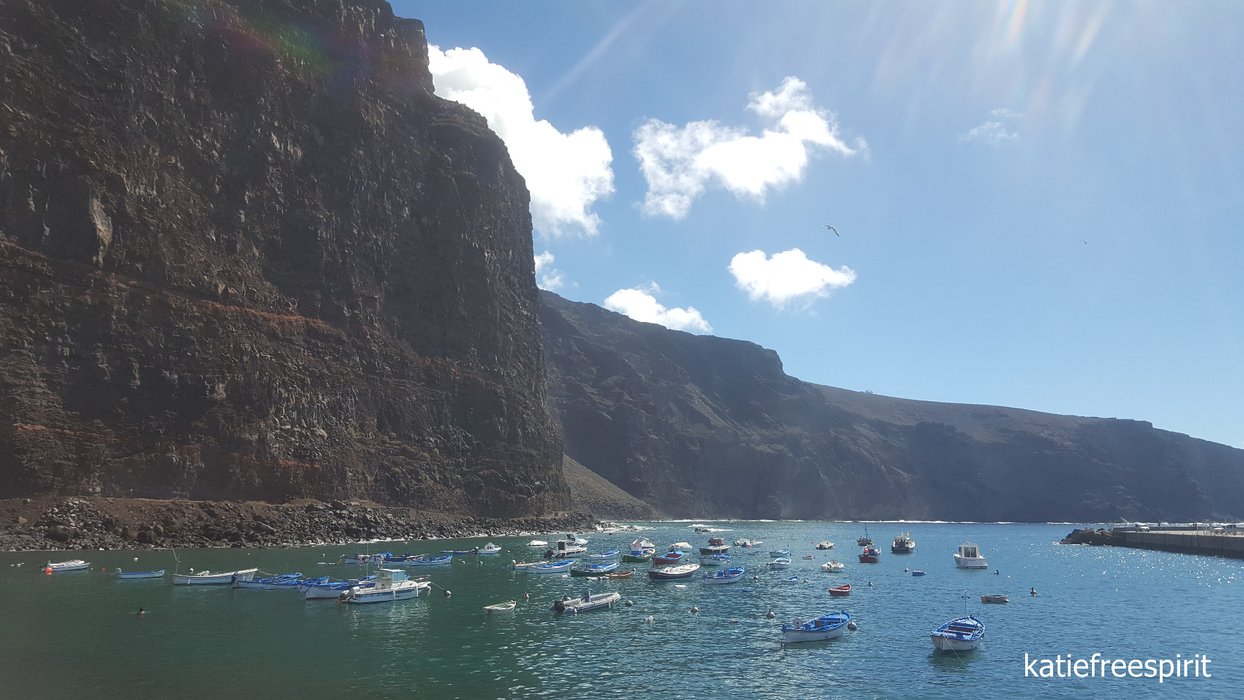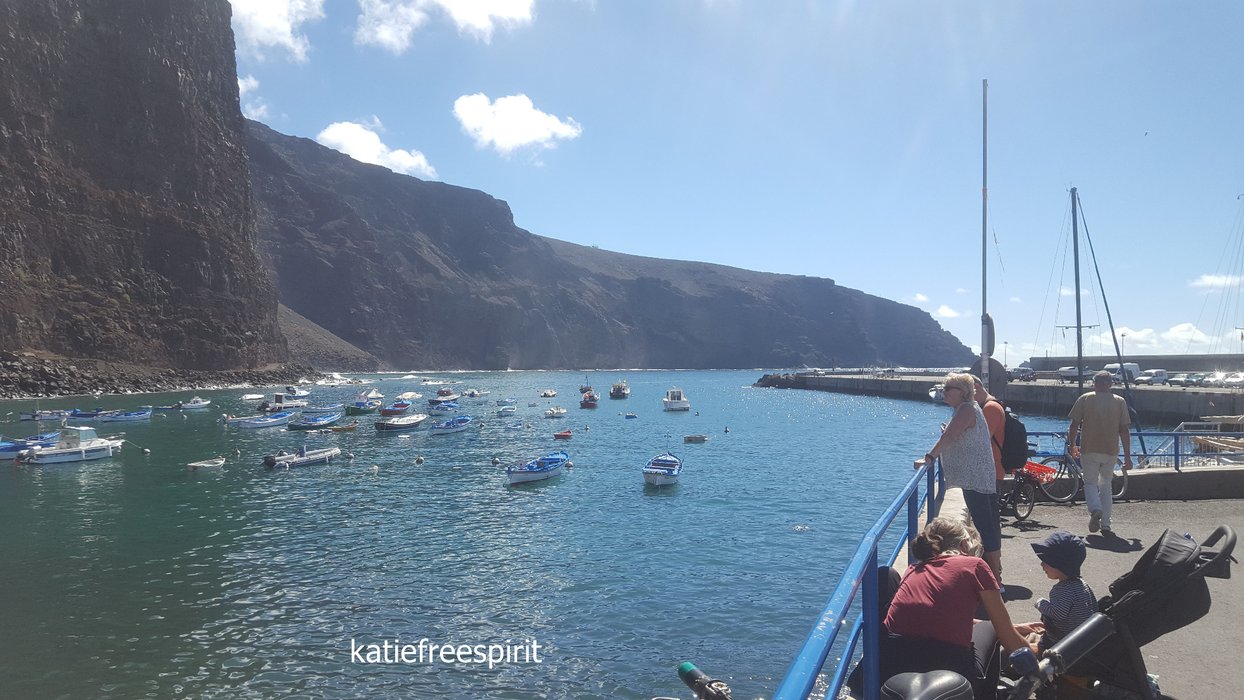 The water was clear. There is a pier next to the beach. You could see fish swimming in the ocean from it.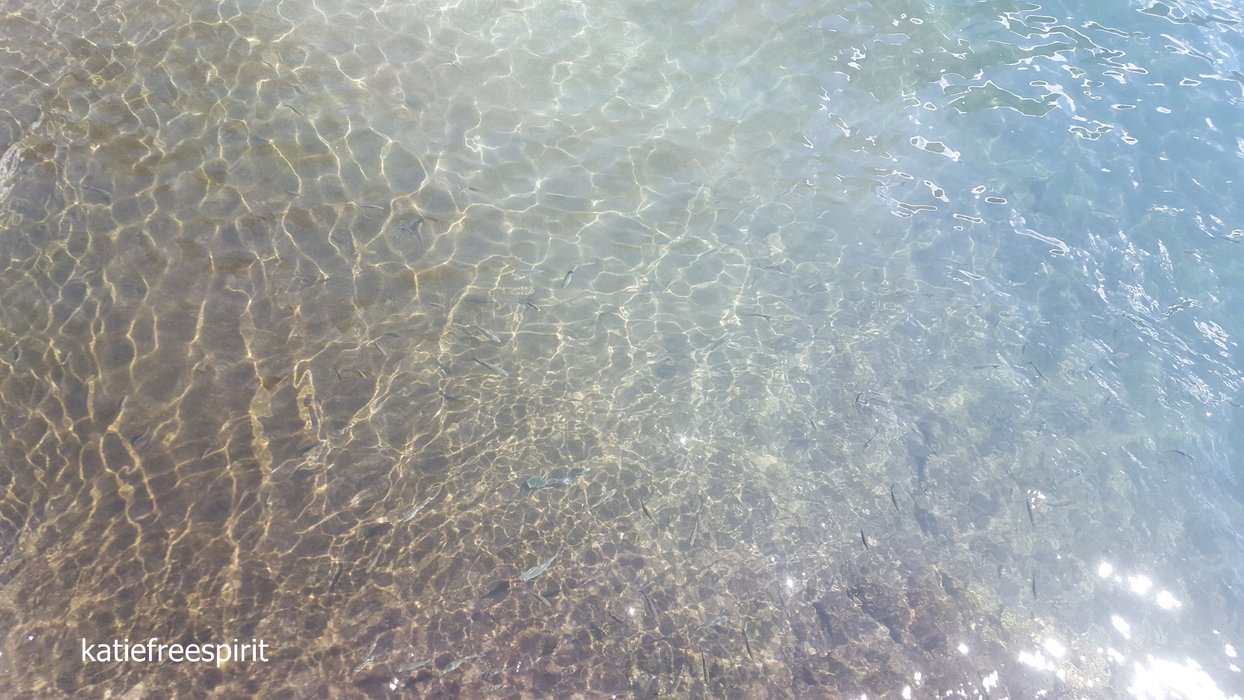 I swam a little in the ocean. The water was warm and it was fun to swim in. Fortunately, there were no big waves here. After returning to the beach, I was sunbathing and watching other people. I liked how some grandfather played a ball with his granddaughter. They were throwing a ball to each other while having fun.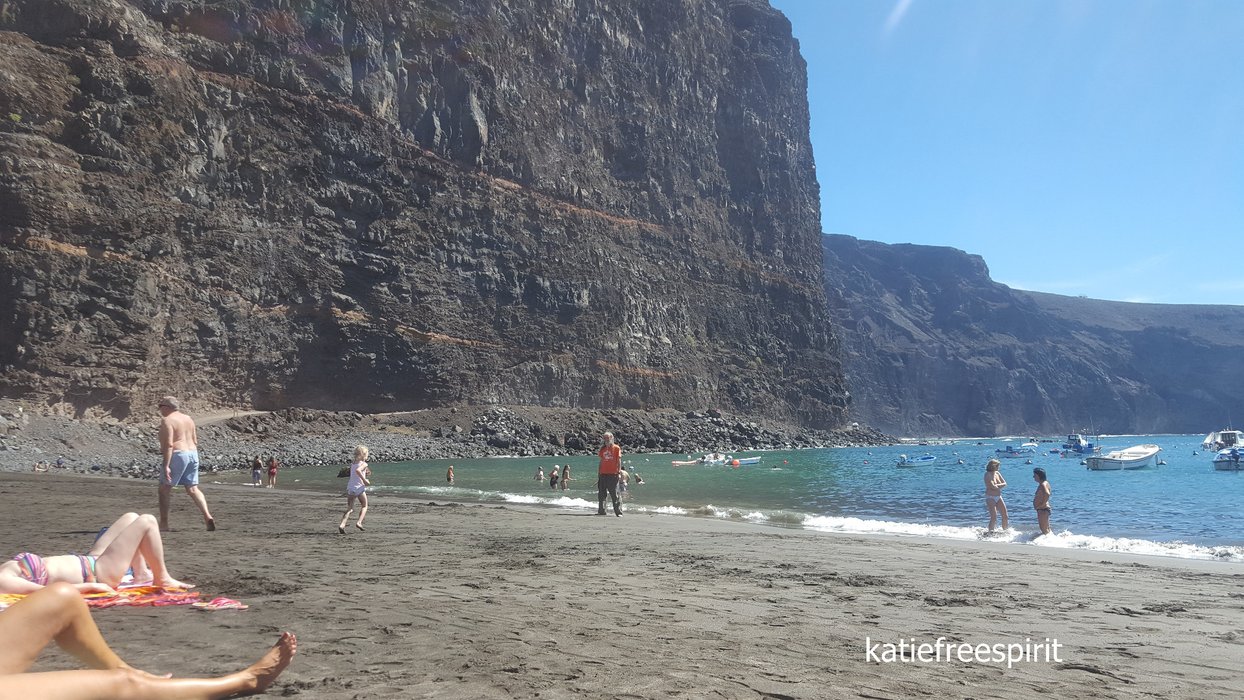 And this is a photo from a distance, from behind a tree. Beautiful view.