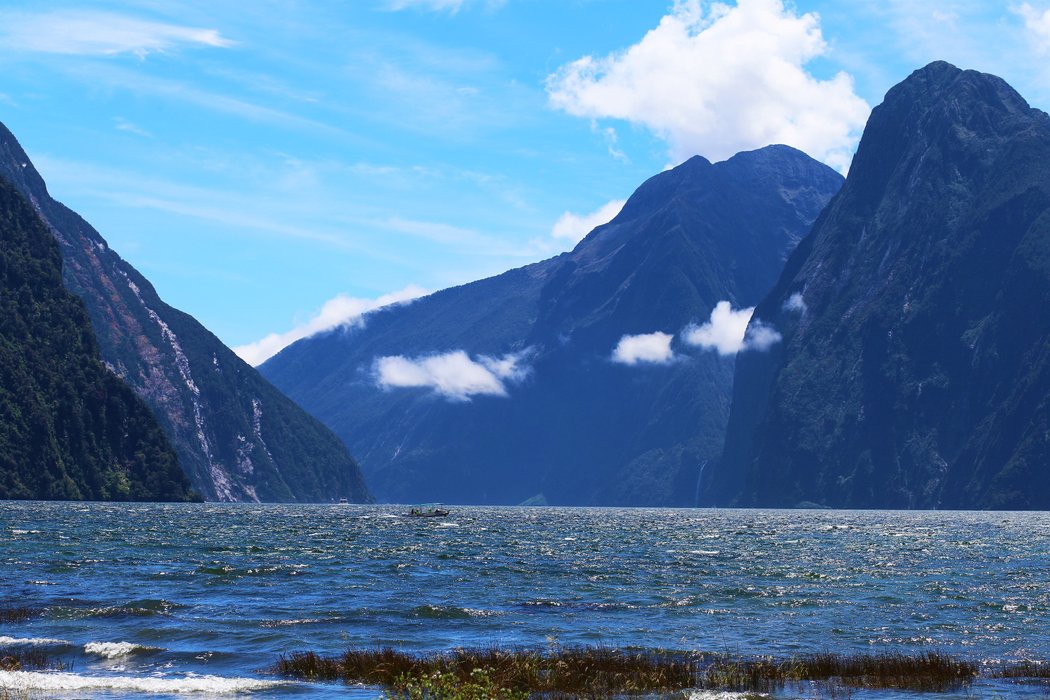 After spending some time in New Zealand, we saw one of the most beautiful sights on the South Island: Milford Sound. Milford Sound is a fjord on the South Island of New Zealand. It is part of the Fiordland National Park in the southwest of the island, with UNESCO World Heritage status. Milford Sound is located in one of the rainiest parts of the world. So we were very lucky when we were there: The sun was shining the whole time! Unfortunately, we were not there in the winter, so there was no snow on the mountains of Milford Sound as on the many great pictures on the Internet. In retrospect, however, I have to say that the weather was just perfect and the warm summer air with the palm trees was also very nice. Due to the frequent and heavy rains there is a lot of fresh water there. That's why life starts there right from a depth of 70m. There are then, for example, black coral and precious corals. If you are lucky enough to catch the right time of the year, you can also spot seals, penguins, ducks and dolphins in the fjord.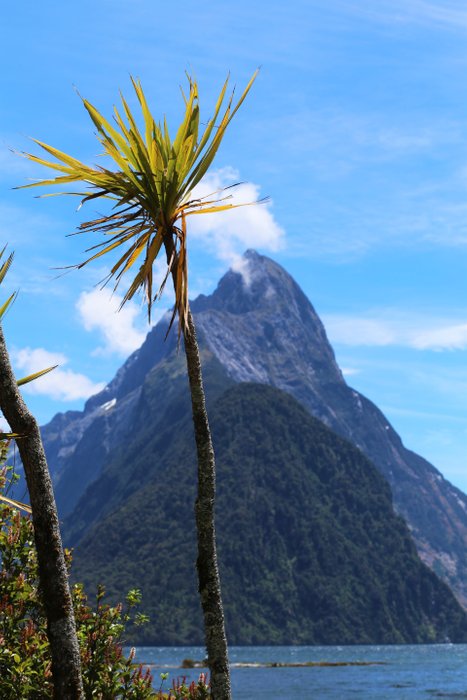 Many boat tours were also offered at Milford Sound. Even we did not do it, it's definitely worth it. We decided against it because we had a very long journey and return from our accommodation. But if you spend a whole day at Milford Sound, a boat tour is definitely recommended. On these tours you can see sea dogs, which bask on rocks, called Seal Rock, in the sun. Along the Milford Sound we took a little walk and later sat down in a cafe. The Walk is also known as the Milford Track. Definitely one of the best experiences we had in New Zealand! The nature there is unique!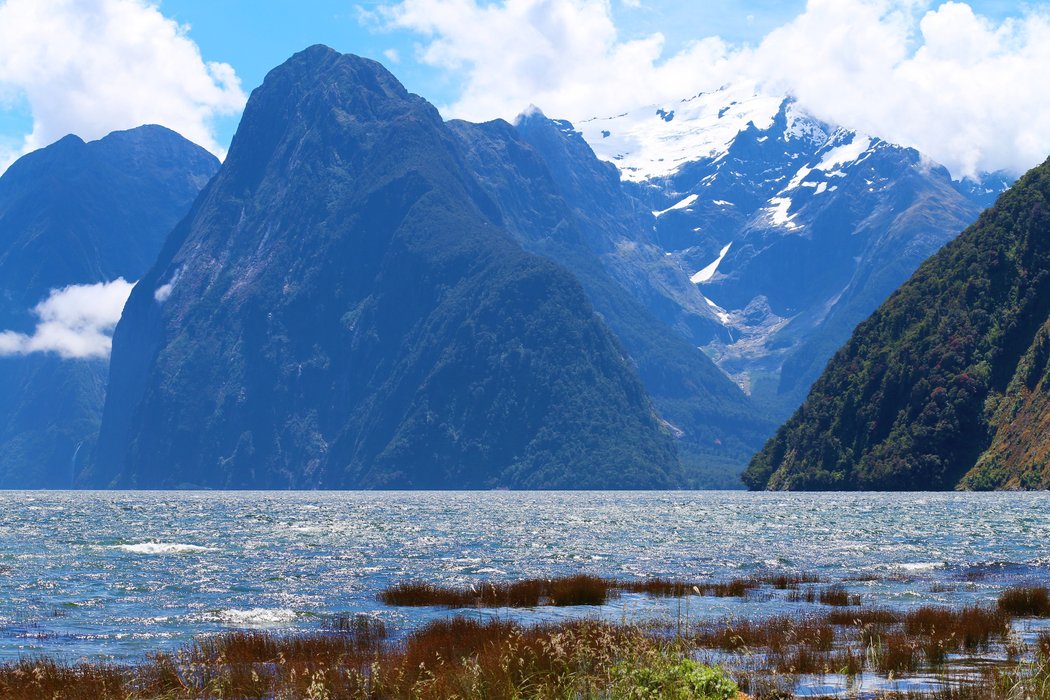 If you liked my post, even if it was a bit shorter than usual, I would be very happy about an upvote or a comment. There will be new posts about our New Zealand trip soon!