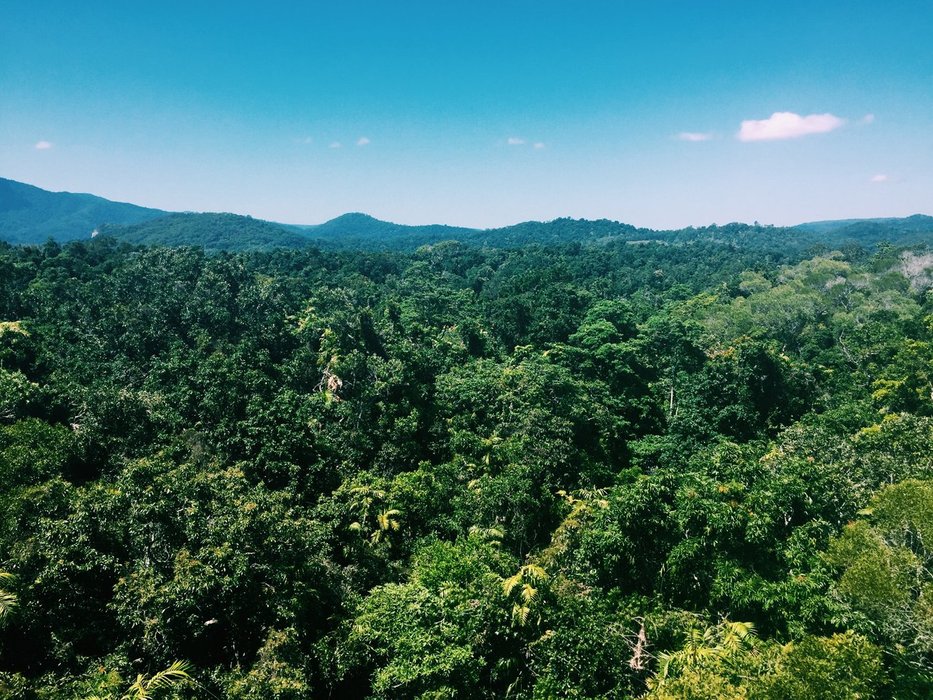 In the australian queensland we were allowed to experience the rainforest up close. The rainforest itself belongs to the world cultural heritage. It is home to some of the world's first kangaroos, flowering plants and ancient song birds. From Cairns we drove with a skyrail 7.5 kilometers to kuranda. The route runs through the Australian rainforest and we had an impressive view as you can see in the pictures. The gondolas are only a few meters floated above the treetops.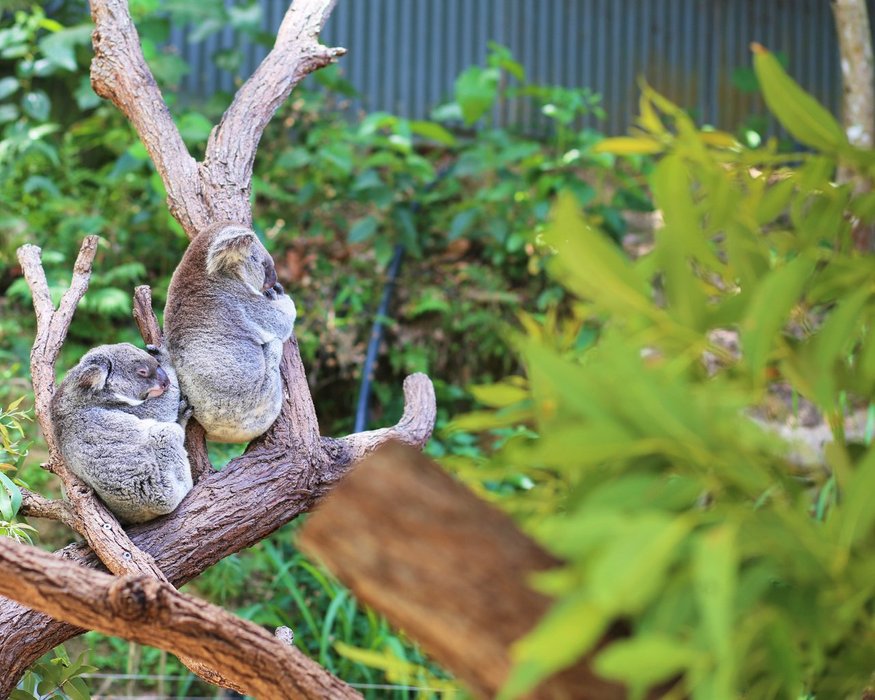 After we arrived in Kuranda, we visited the kuranda coala gardens. There you can take koalas on your arms for a few bucks. There were also visited some kangaroos that we were allowed to feed and even visit small crocodiles.
We moved alone through Kuranda and as far as I know there are no organized tours with a guide. It was a very pleasant feeling because it took away the classic "tourist feeling".
Before we drove back, we have taken enough time for a little "sightseeing".
Before our trip Kuranda was already known to us fort its Aboriginal art. We met many exhibitions during our walk, the entrance was free. At the old market we could buy some souvenirs.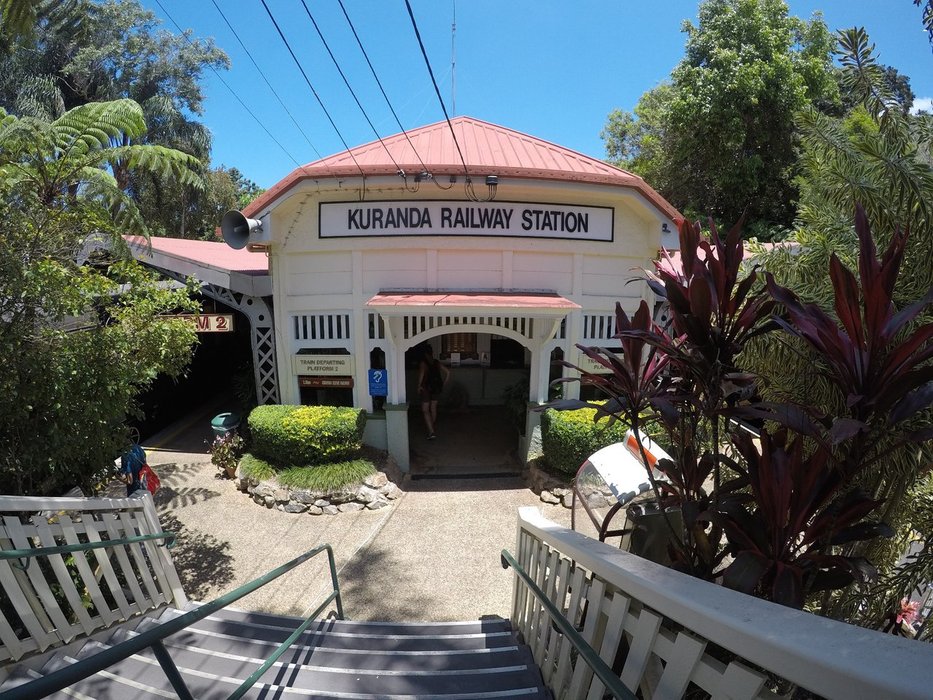 The highlight at the end of our tour was a ride on the Kuranda Scenic Railway. The train station of Kuranda is a sight in itself. He is over 100 years old and is practically next to the cable car. The train journey took about 1.5 hours. The train looked very nice from the inside, it had red seat cushions and nice brown polished wood.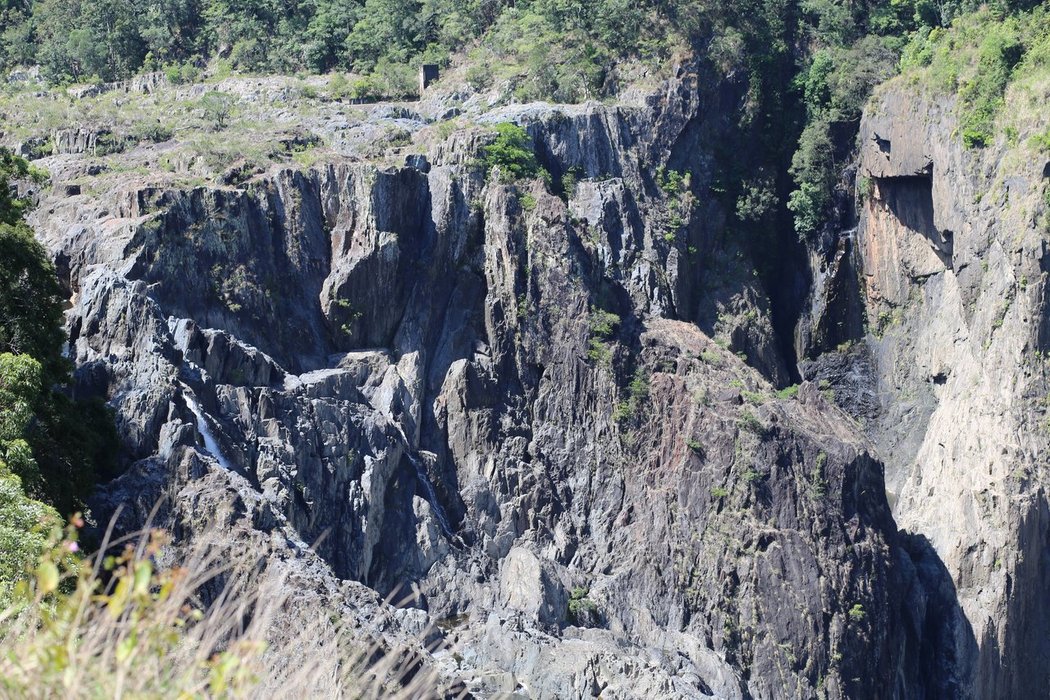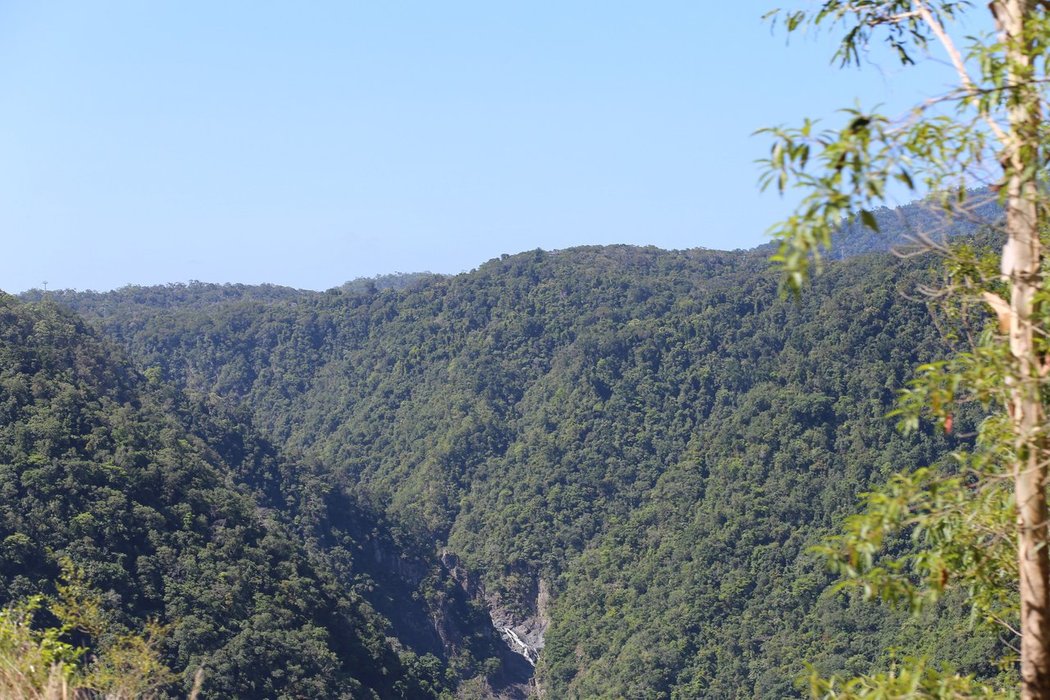 On the long journey, there was always a little break on nice places to take pictures, for example the Barron Falls. The approach to Barron Falls brings with it spectacular views of the Barron Gorge National Park which can be further appreciated from the two separate viewing platforms including the Edge Lookout. The whole tour took about 6 hours, so you should plan a whole day if you are in Cairns for several days. It was an awesome day! Please upvote and follow me when you enjoyed my post :) See you soon ;)